This week I went to Denmark for a few days. April 21st is the anniversary of my mother's death, and ever since my sister and I have met in Copenhagen on that day. This year we were fortunate to have unusually good weather.
Main
I started the trip by flying to Billund in Jutland to spend one night at the house of my high school friend, Lars. His daughter Klara is now attending the same high school that we graduated from almost 30 years ago: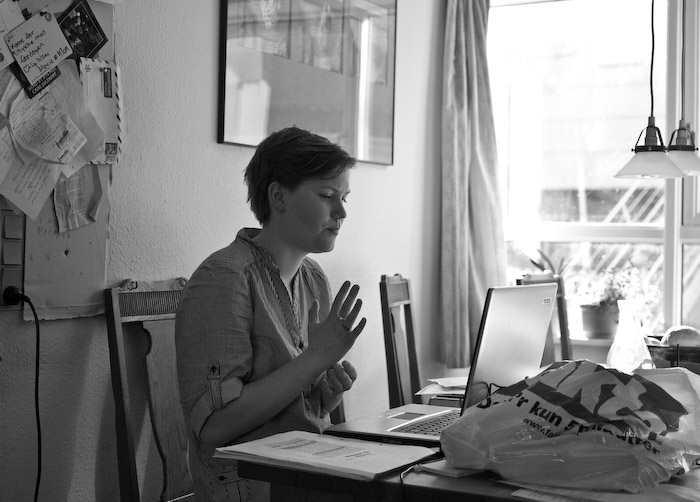 The alternates:
Alternate 1
In the afternoon, we went to downtown Ã…rhus to have dinner. While walking around, we met this "traditional" Danish vagabond. His jug says "higher salary". We contributed: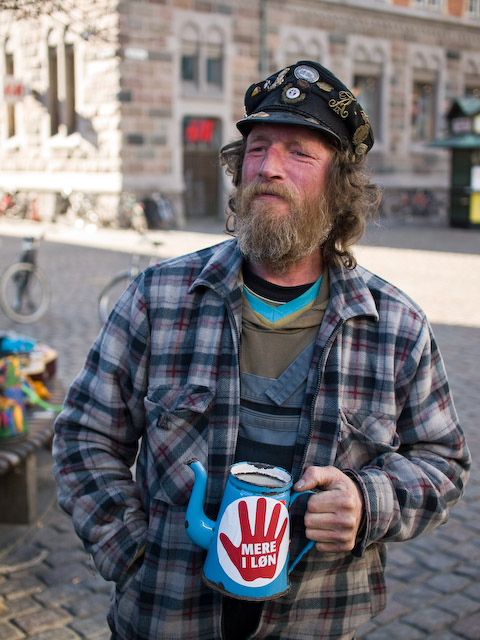 Alternate 2
The following day I took the train from Ã…rhus to Copenhagen, a journey of about 4 hours which takes one across the Great Belt bridge, one of the modern world's engineering marvels: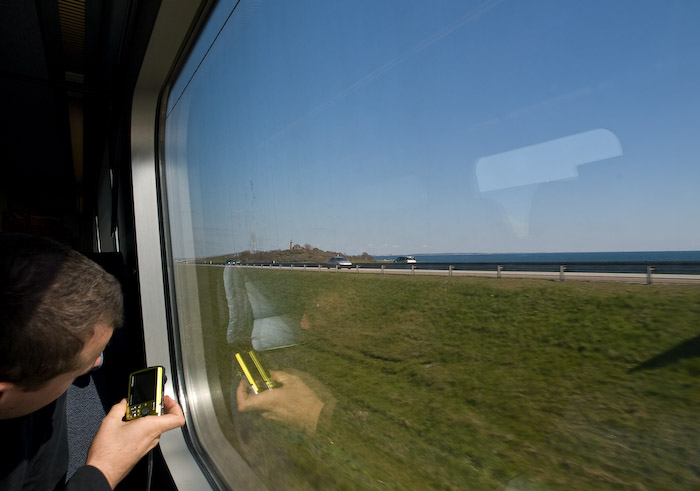 The rest of the images are from the following 3 days in Copenhagen.
Alternate 3
I went to my friend Beata's apartment and was enthusiastically greeted by her two children. The reason is here; the knew that I would take them down to the local grocery to buy candy: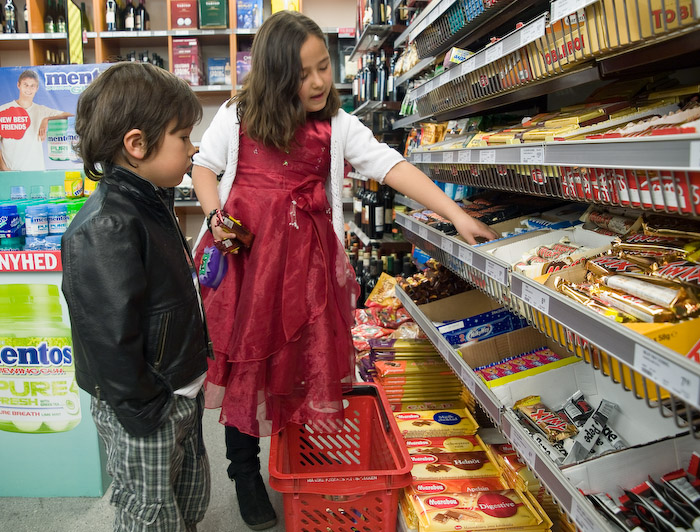 Alternate 4
The following day, April 21st, we went to the cemetary. Here is my sister cleaning the gravestone. Since a lot of the people who visit my mother's grave are mixed Jewish/non-Jewish couples (as were my parents), they leave stones on her grave in Jewish tradition: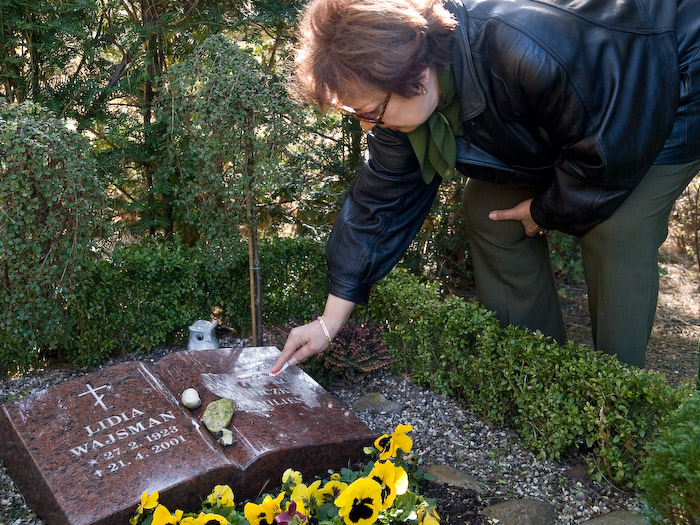 Alternate 5
Later in the day, we walked around in the centre of Copenhagen. There is one particular spot my mother always liked to see, an underwater sculpture near Gammel Strand. This day, the sun was shining and the water was extremely clear: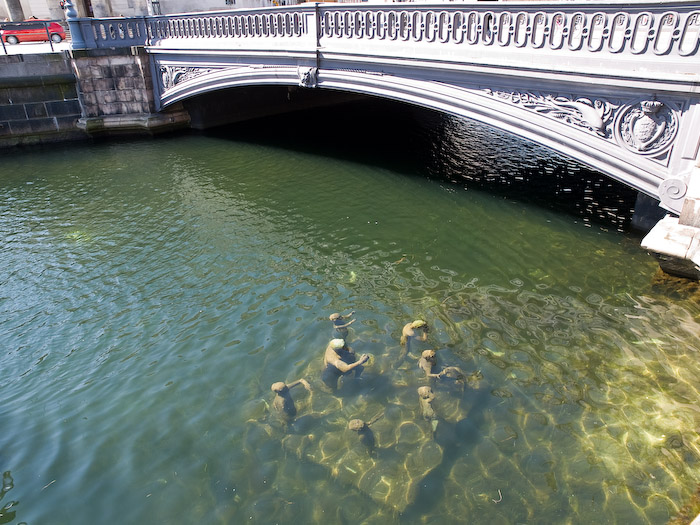 Alternate 6
Much of Copenhagen University (500 years old or so) has moved to the suburbs. But in the centre of the city there are still some departments, and this huge hall (used for ceremonies) with statues of great men who had attended or taught at the university: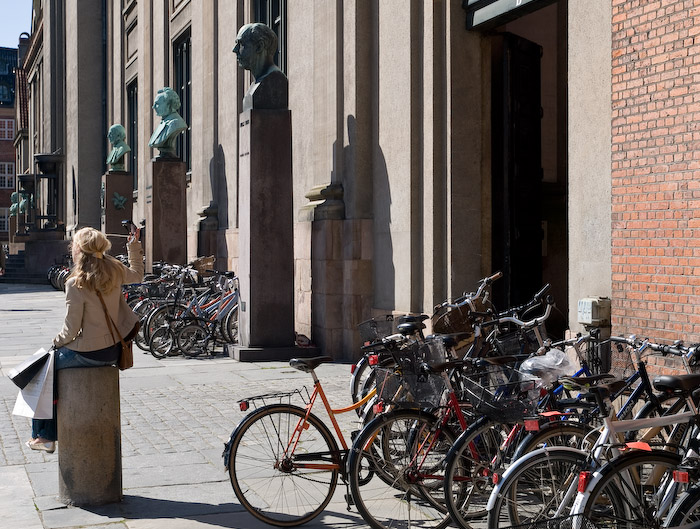 Alternate 7
An archetypical Danish girl on the steps of the university: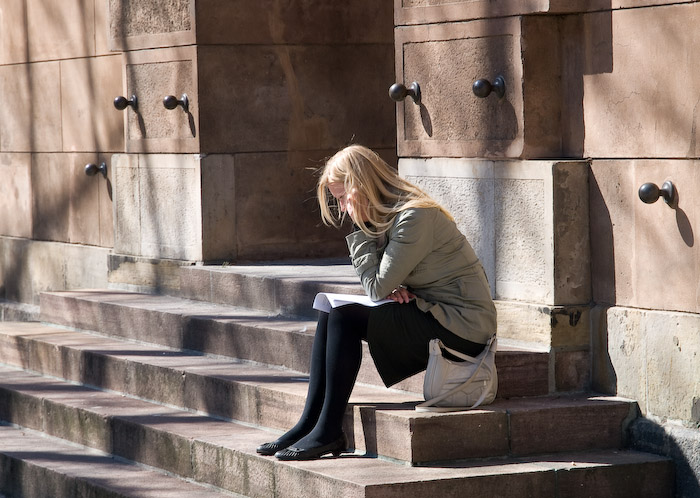 Alternate 8
A shop in the centre. I have always loved its name and have photographed it before: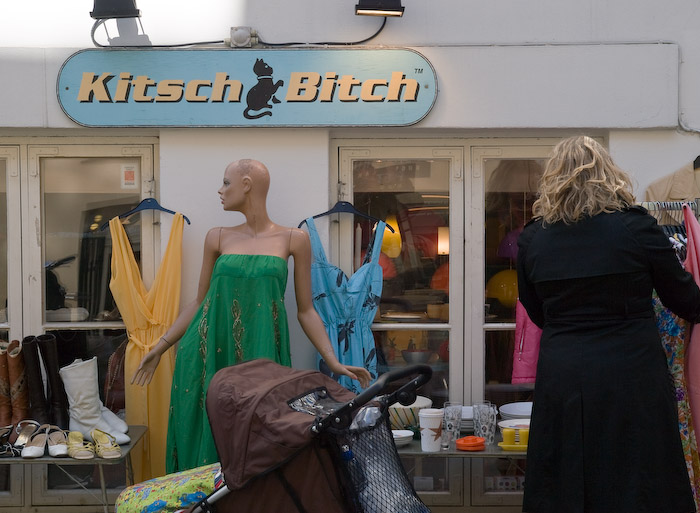 Alternate 9
In the afternoon, after Beata's children had been picked up from school and kindergarden, we wanted to take them for a walk in the sun. They were promised ice cream in return, and here they are, negotiating the purchase with their mother: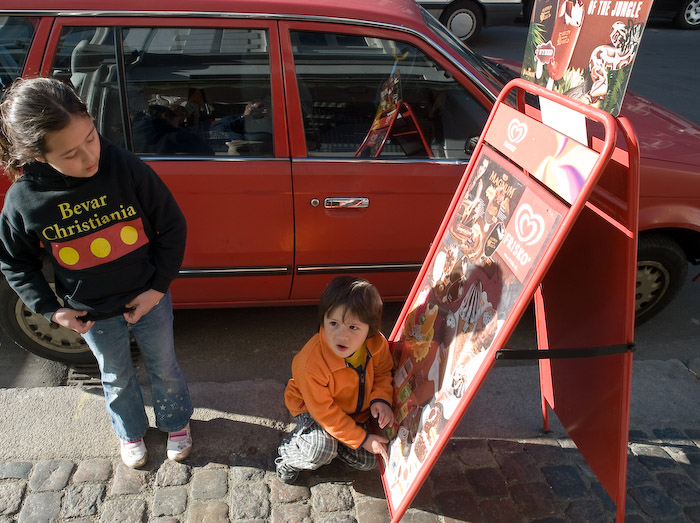 Alternate 10
Beata lives in a nice part of town, called Østerbro. One of its prominent features is a series of rectangular lakes, which the locals simply call søerne, or "the lakes":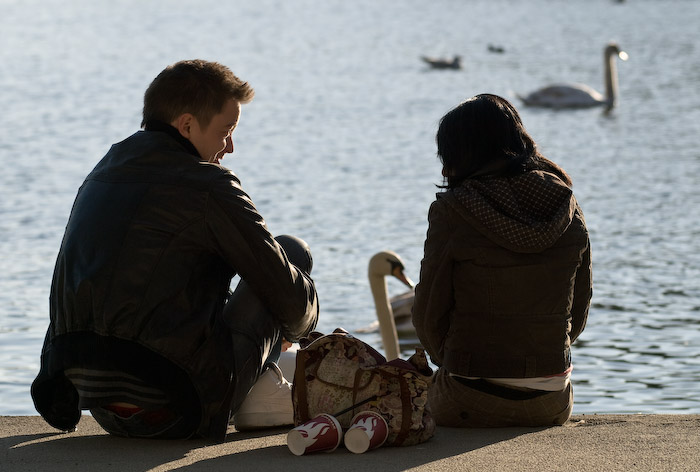 Alternate 11
The next day we drove to the island of Møn, about 100 km south of Copenhagen, to visit Møns Klint, a 128m high cliff which is one of Denmark's iconic landmarks. I took this picture looking down: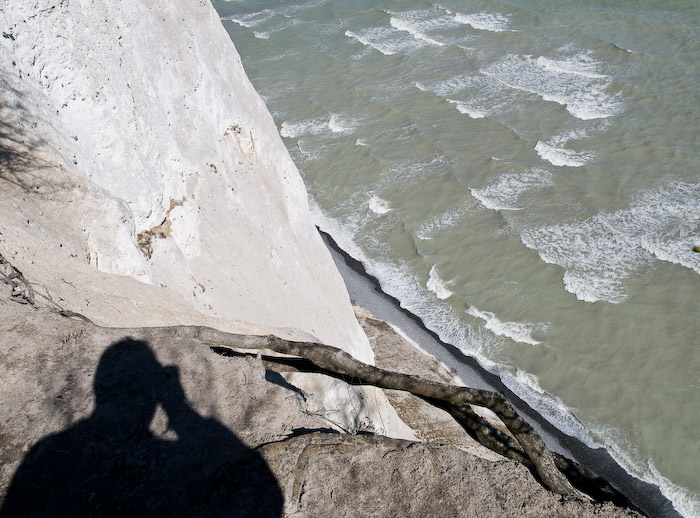 Alternate 12
The beach down below: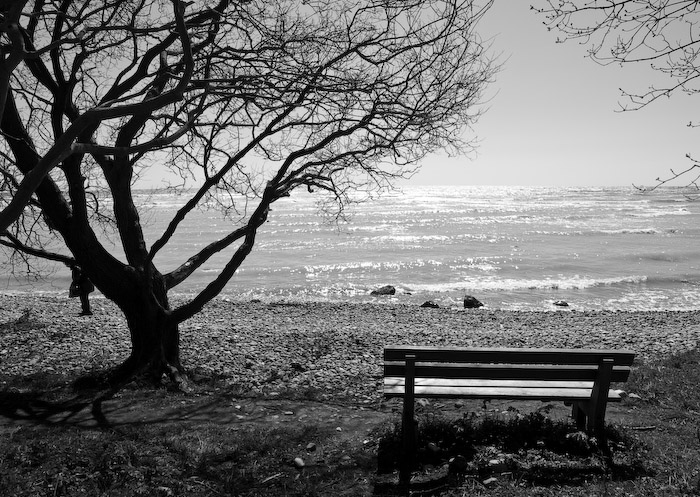 Alternate 13
Finally, on Wednesday morning, we went downtown again to buy somthing. I was flying home that afternoon. We spotted this guy–he was on his way to participate in a demonstration by Danish nurses who are currently on strike for better wages: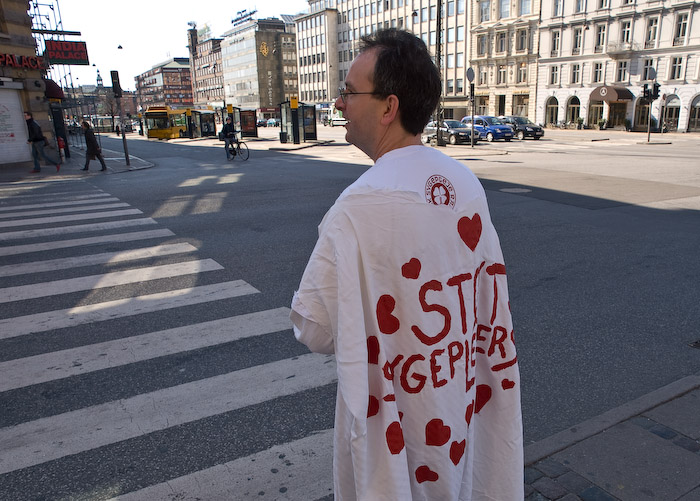 You can see more pictures from this trip to Denmark on my Frozenlight site.