It was a week when the Christmas break was well and truly over. Lars went home to Denmark Tuesday, and my wife and daughter came back from Puerto Rico Wednesday. I was at work. And the weather was kind of wintry by Alicante standards. So you get a very mixed bag of local images this week.
3_1
Sunday night, Lars and I drove to El Campello to reward ourselves for all our cycling with dinner at La Petite Alsace, a restaurant run by a couple from Alsace where you can get real choucroute etc. Before that, we went for a walk in the El Campello harbour:

3_2
The coast of El Campello, as seen from the harbour: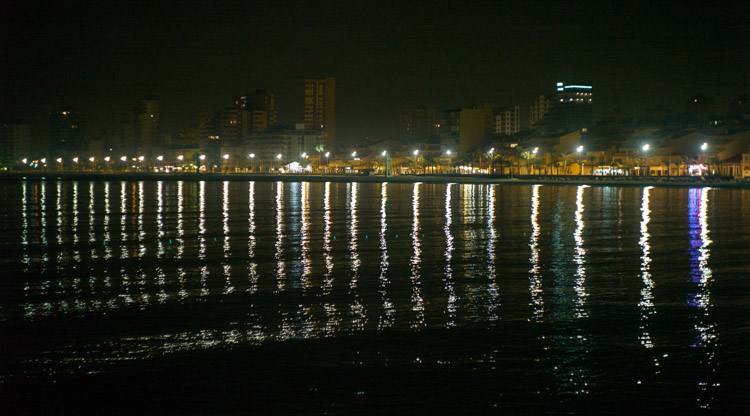 3_3
A closer look: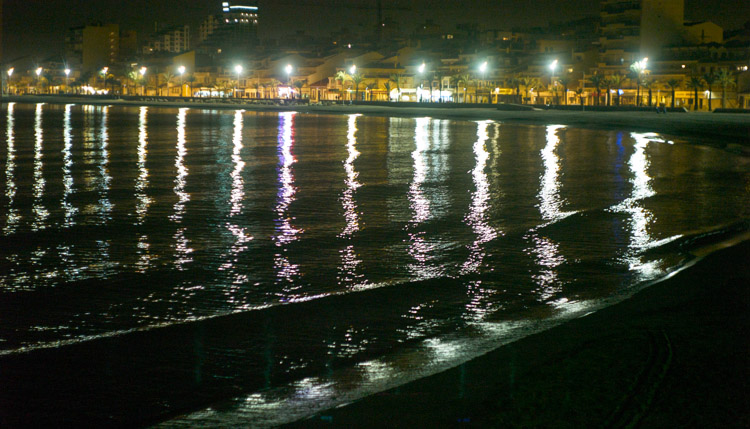 3_4
Monday was the last day of Lars's visit, and of course no visit is complete without a pizza making session. So when I came home from work Monday evening, this was the sight that greeted me in the kitchen: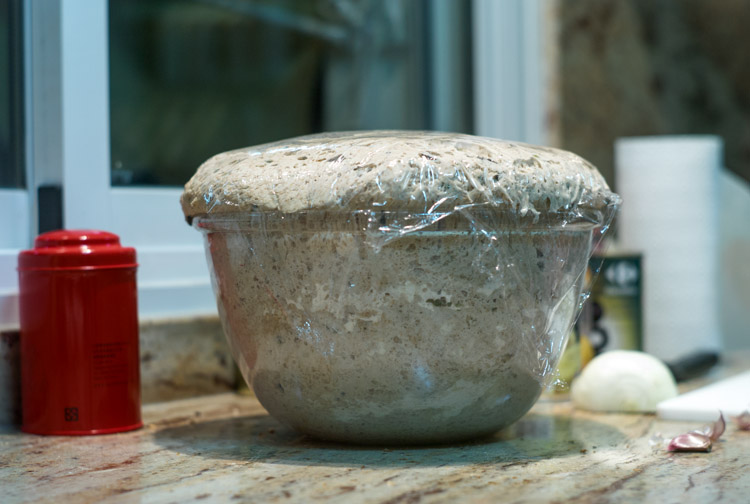 3_5
The chef at work: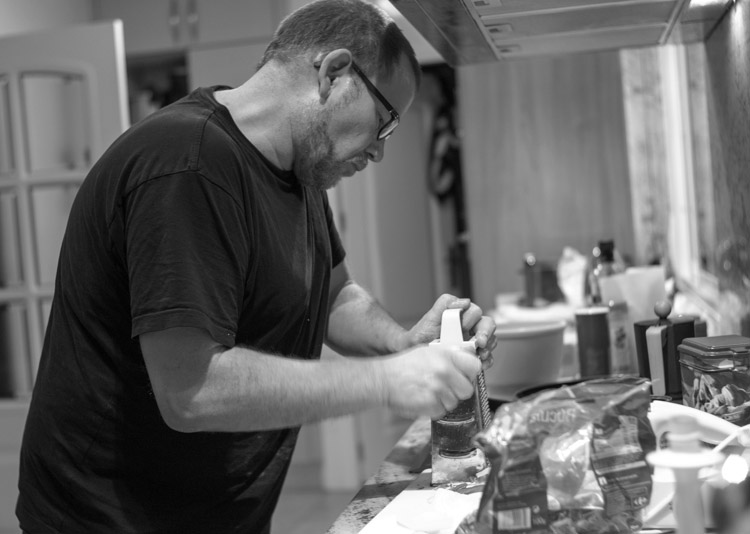 3_6
One of the toppings–roasted tofu: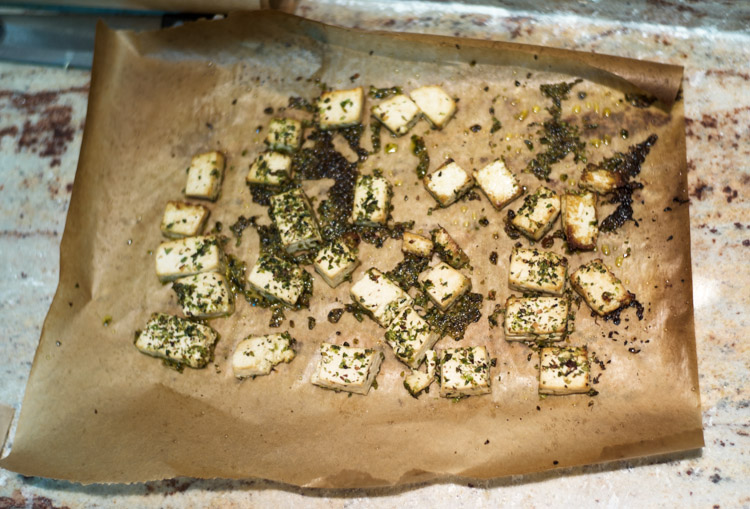 3_7
While Lars was working, he had a very interested spectator: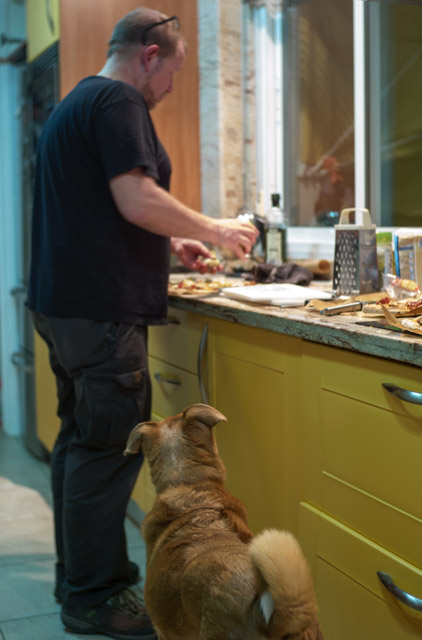 3_8
The finished product: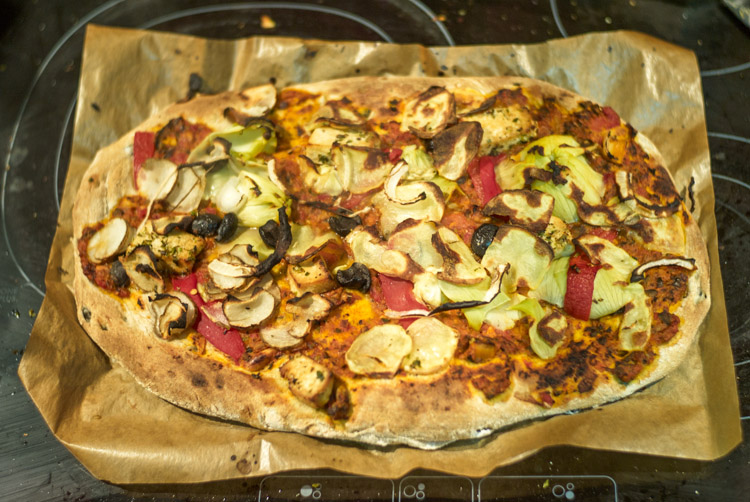 One of the advantages of winter is that we have interesting cloudscapes as opposed to the boring blue skies we have to endure much of the rest of the year.
3_9
Sunrise over our subdivision: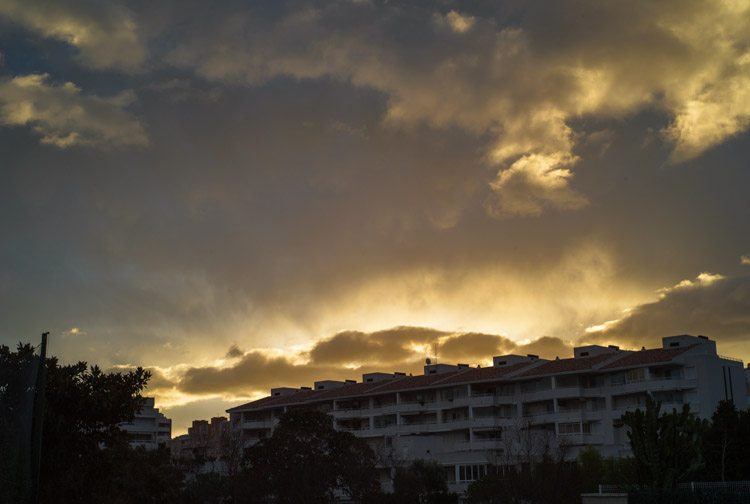 3_10
The Mediterranean as seen from our office: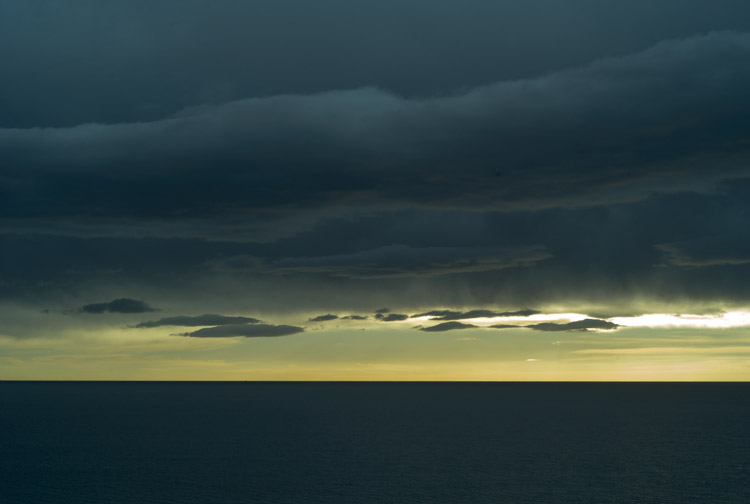 3_11
Rain clouds over the A7 motorway: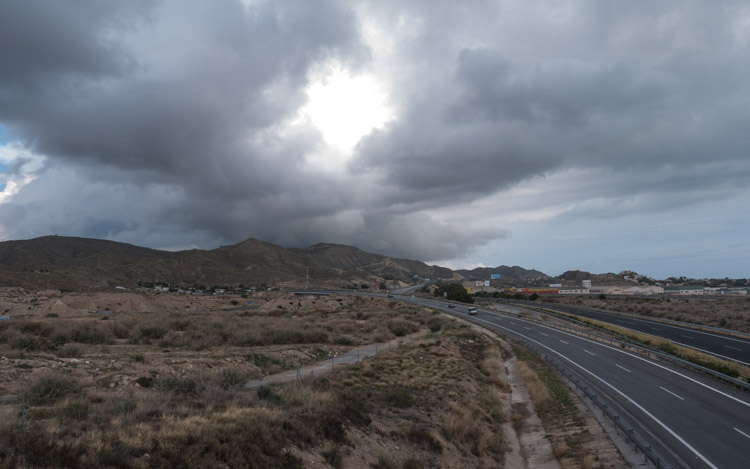 3_12
Same clouds, looking towards my mountain haunts of Aigües and Busot: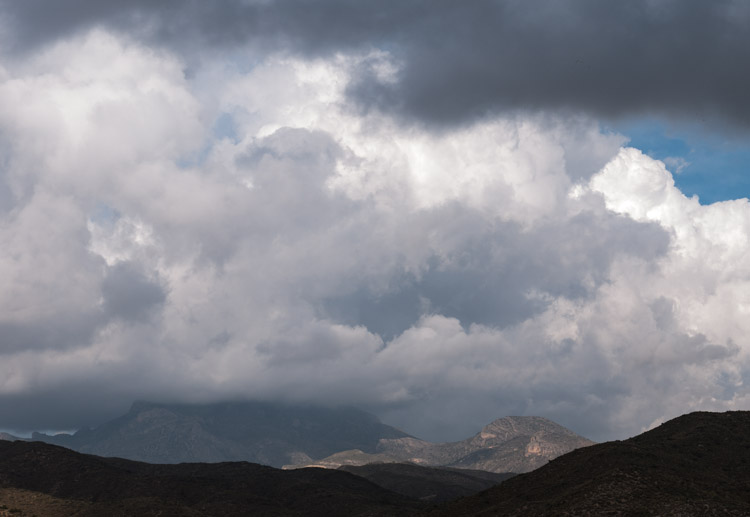 3_13
Lars's pizza production Monday night was generous, so when my wife and daughter came home on Wednesday, we had dinner. And since Lars had bought vegan cheese, Monica could enjoy to her heart's content: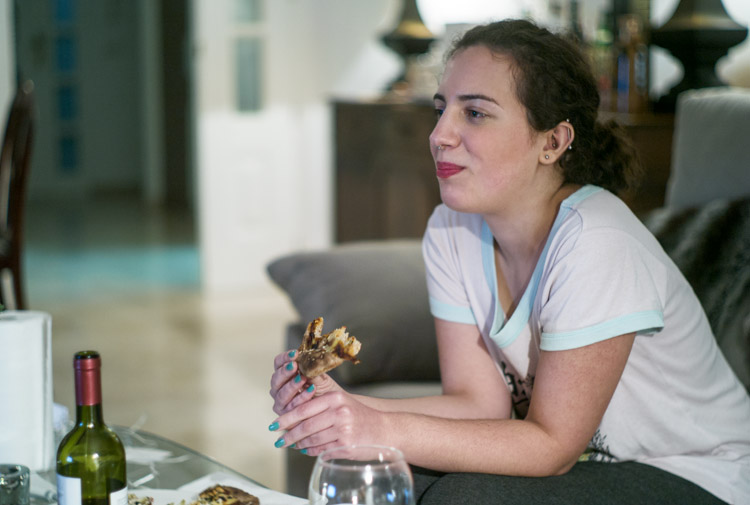 Now four pictures from my office.
3_14
We have a major construction project going on, adding a new wing to the building so that all employees, today split between two buildings, can be housed together. There will also be an auditorium and other nice things: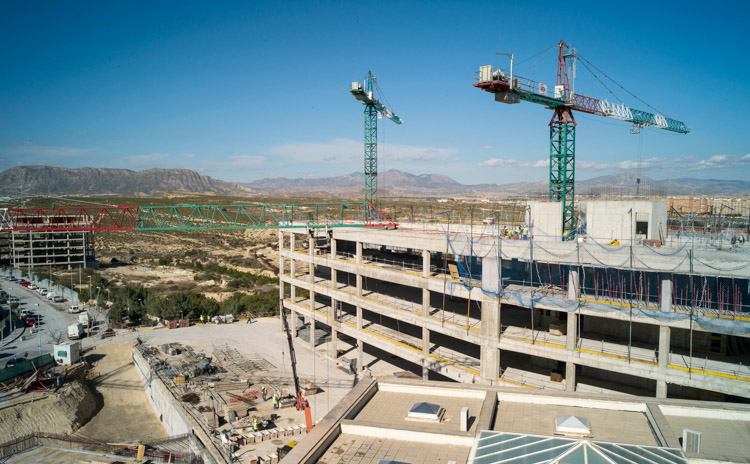 3_15
This looks like the entrance to the future underground car park: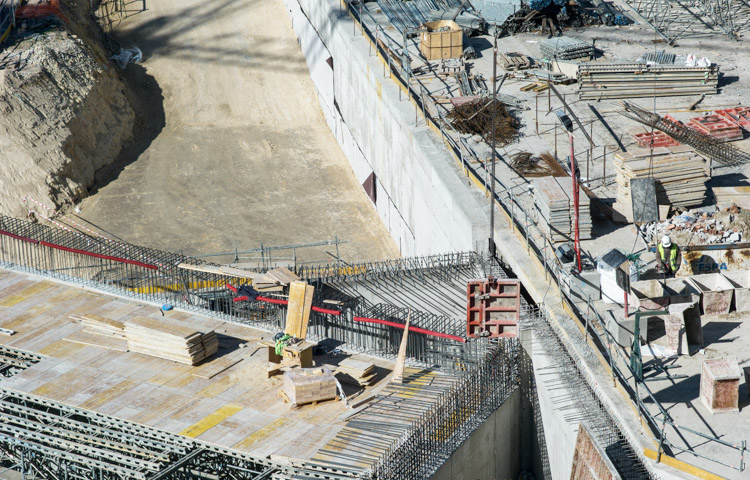 3_16
Two workers in a sea of scaffolding: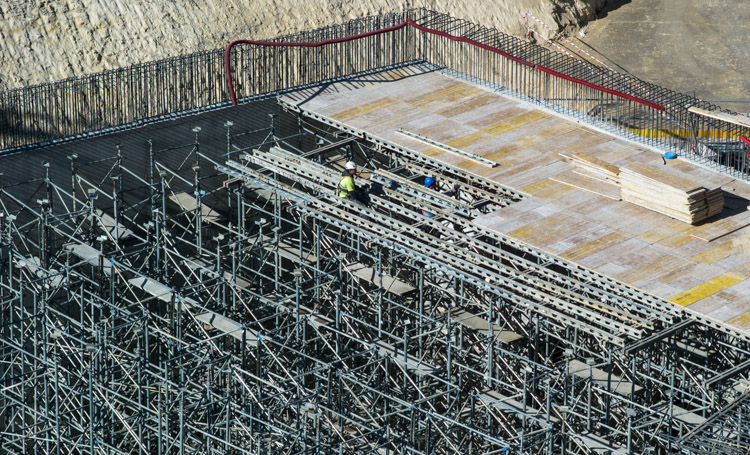 3_17
Friday afternoon, one of our administrative assistants had to bring her daughters to the office for a couple of hours: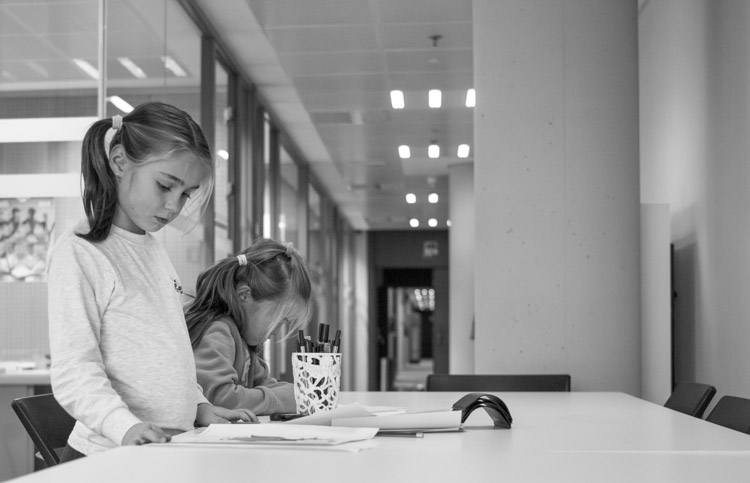 3_18
Friday night. I have made a stir-fry of chicken, various veggies and udon noodles, and Cheeta gets training in eating with chopsticks: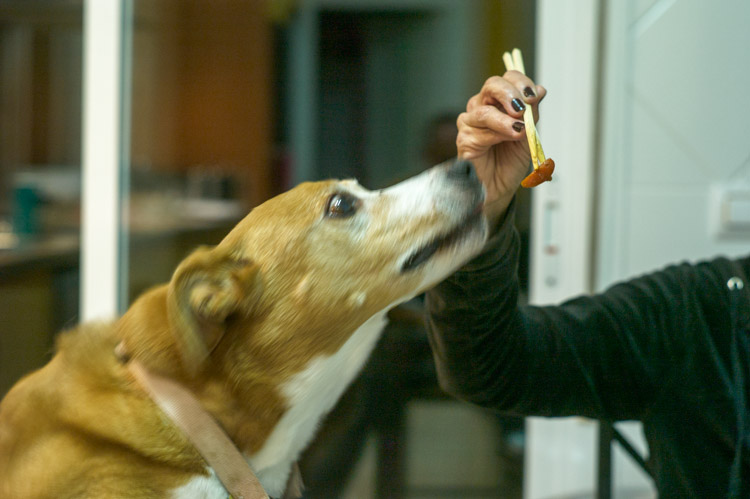 3_19
A graphic image taken during a dog walk: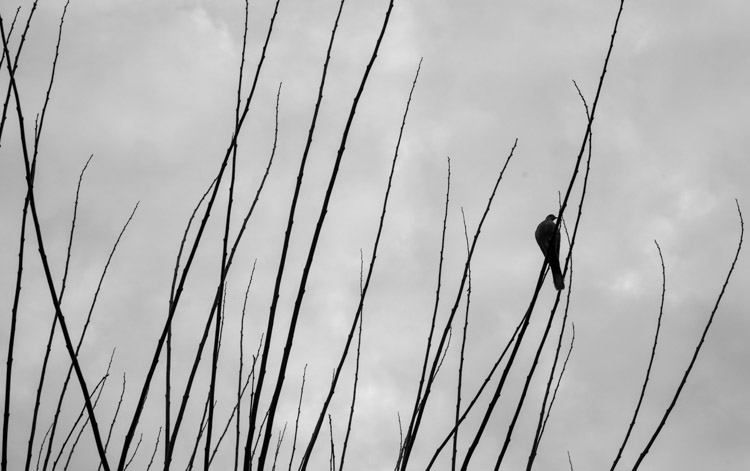 3_20
On Saturday morning I went to the Mercado Central to buy lamb and fish. On the square behind the market I photographed the newly installed memorial to the more than 300 people who were killed here in 1938 during an attack by the Italian air force, similar to what happened in Guernica except that Alicante had no Picasso to paint the atrocity: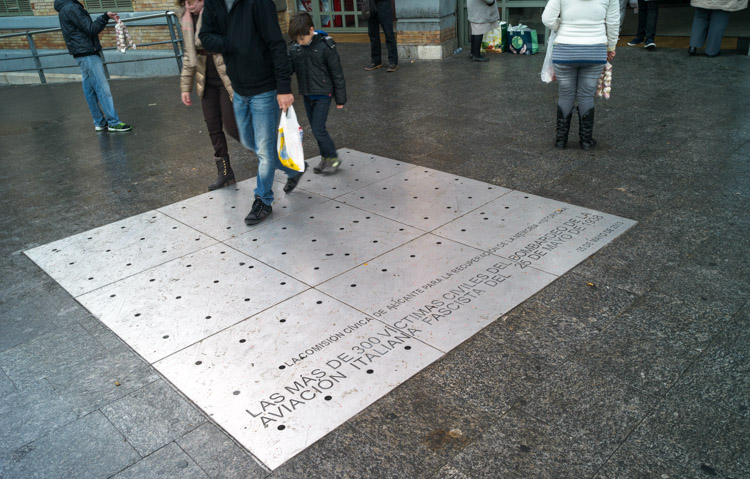 3_21
I enjoy going to the market partly because the meat, fish and produce are good and inexpensive, and partly because it provides me with photo opportunities every time I go: