This week I have some of my usual scenes from daily life, followed by some beach pictures.
Main
Hole 14 of the golf course where we live: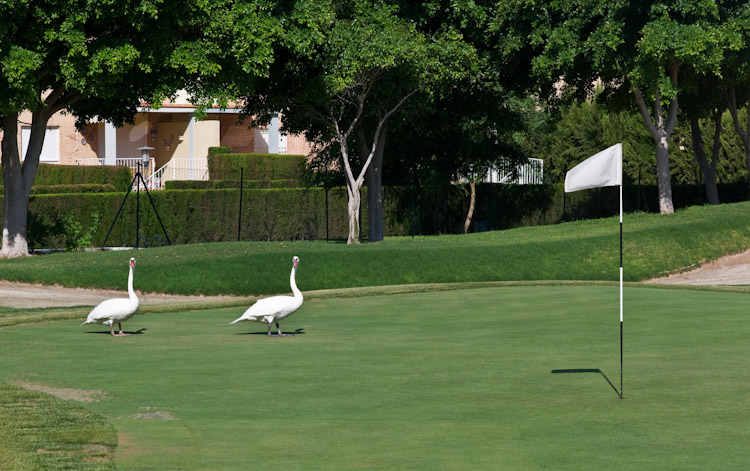 The alternates:
Alternate 1
While walking my dog the other day, I saw this strange scene. The duck (or whatever it is) was not the couple's pet, it just tagged along: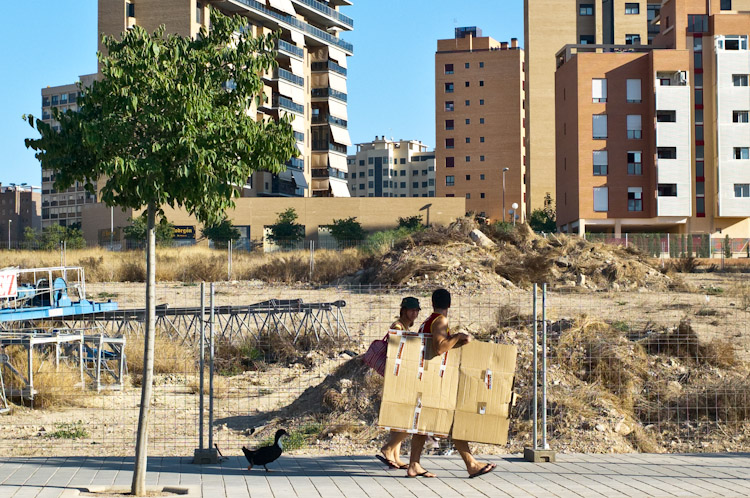 Alternate 2
Another image taken during my daily cycling. A father and son are fishing in the harbour of El Campello: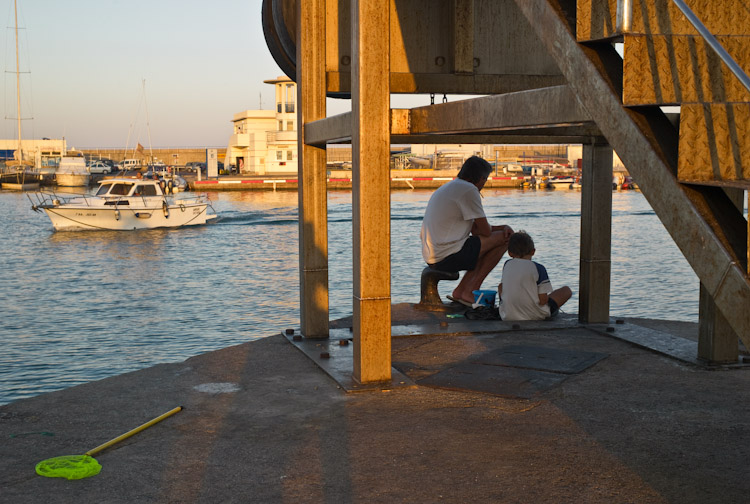 Alternate 3
Same place, same time as above. A boat comes into the harbour, lit by the setting sun: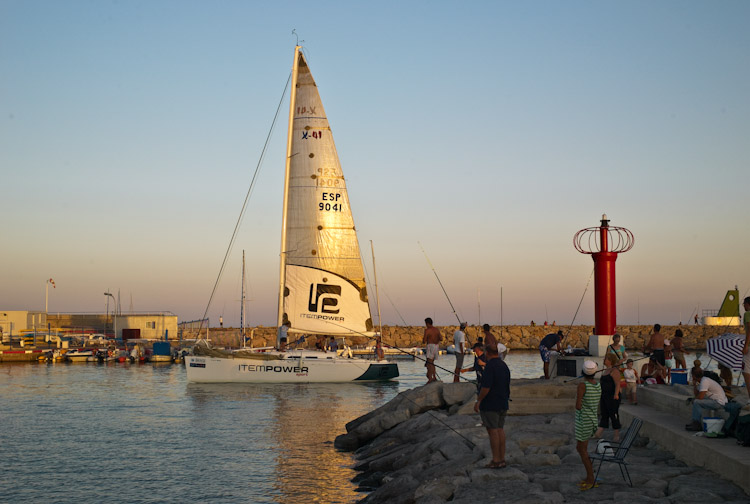 Alternate 4
In the same harbour, there is a daily seafood sale/auction, not for professionals but for private individuals: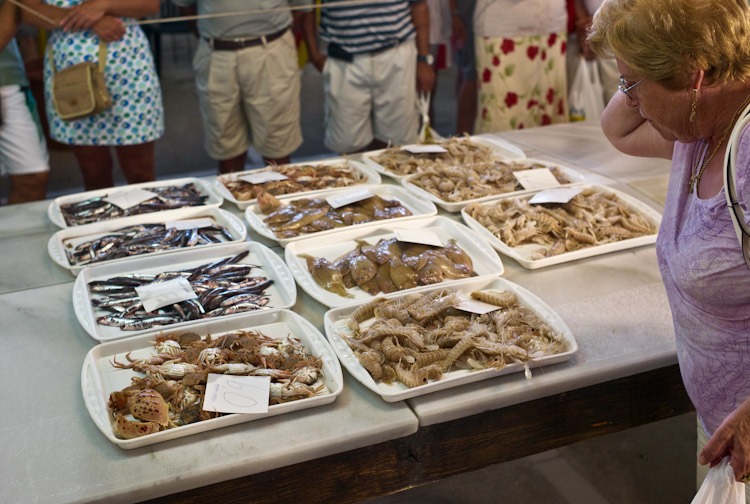 Alternate 5
On Monday I had the day off and rode my motorcycle south to Torrevieja where there was a shop I wanted to check out. Not an exciting ride, about 60 km on a crowded road passing through tacky beach resorts. But one spot is interesting, some huge salt flats just south of the town of Santa Pola: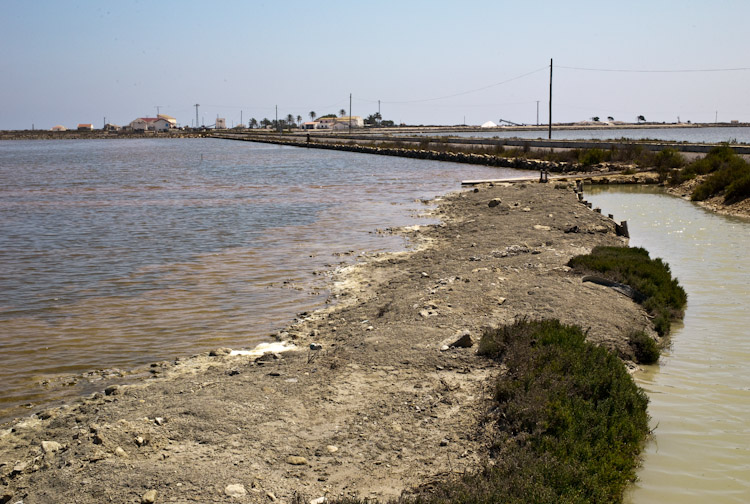 Alternate 6
Back to El Campello harbour, this time for a somewhat abstract image of boats and their reflections: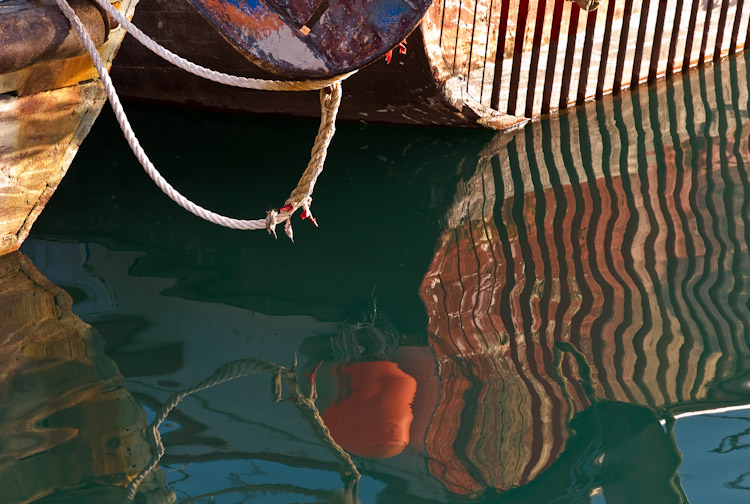 Alternate 7
The tapas chain Lizarran recently opened a restaurant 10 minutes walk from our house. It is a really great way to eat. The only decisions needed are when to order the next beer. Throughout the evening, waiters come around with trays of hot tapas, and if you like what you see you take one, otherwise you just wait for the next round. The bill at the end is based on the number of sticks on your plate (so yes, if you are dishonest you will eat the wooden sticks too…) Here is our waitress that evening: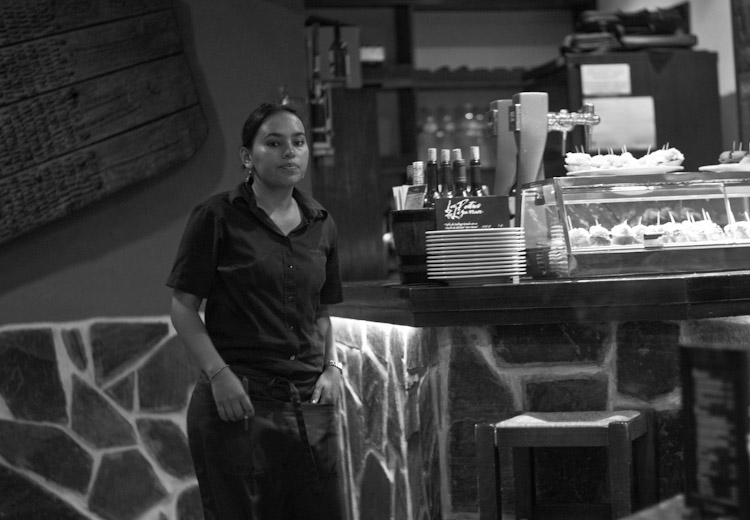 Alternate 8
Our dog Cheeta hates golfers, especially those who use the carts: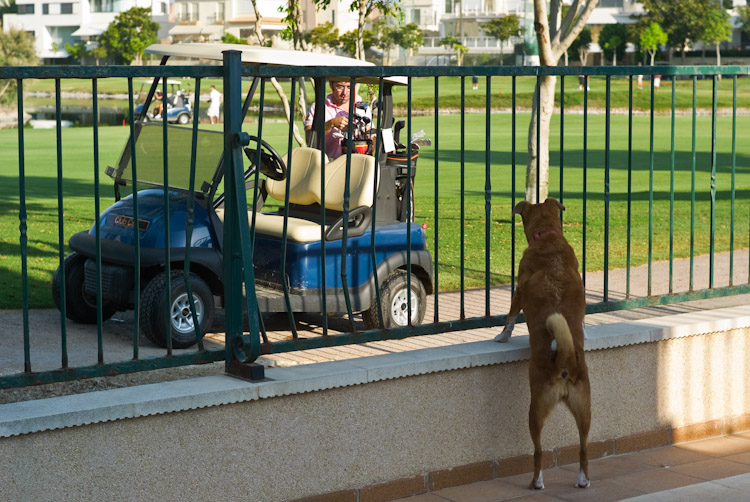 Alternate 9
On Saturday, I cycled to a nearby Mediamarkt. Not a long distance, but quite a workout nonetheless because it is uphill most of the way. And it was well over 30 C. So when I got there, I was looking for a cold drink as the first order of business. Alas, the drinks machines outside the shop all bore this distressing message: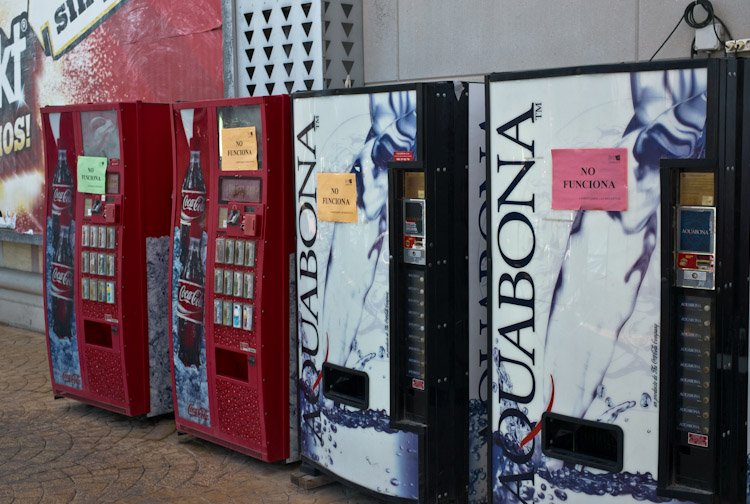 The remaining five images are from our local beach, Playa San Juan.
Alternate 10
Inflated: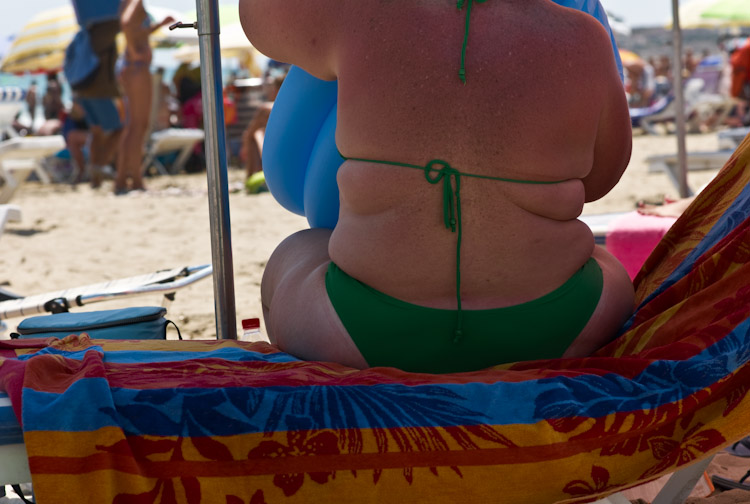 Alternate 11
Two African guys selling sunglasses and other stuff on the beach take a break and chat. I have recently become interested in the various kinds of people who make their living on the beaches, selling various goods and services: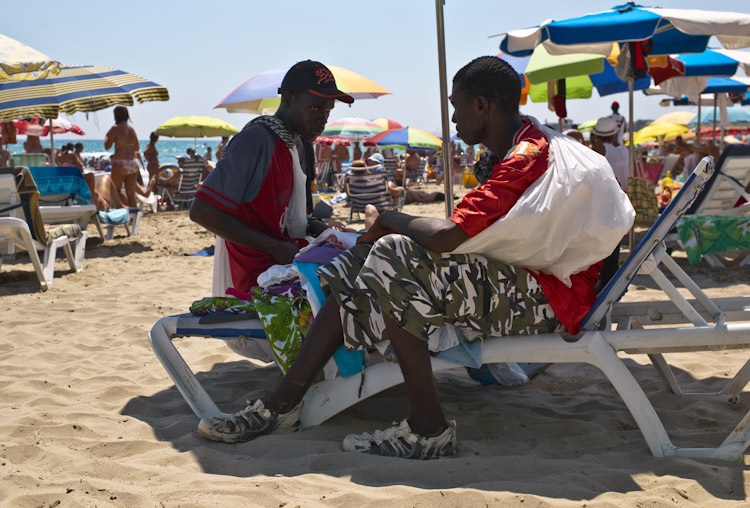 Alternate 12
Another vendor, this time of light dresses and similar clothes. Obviously, the woman he has just passed did not buy any: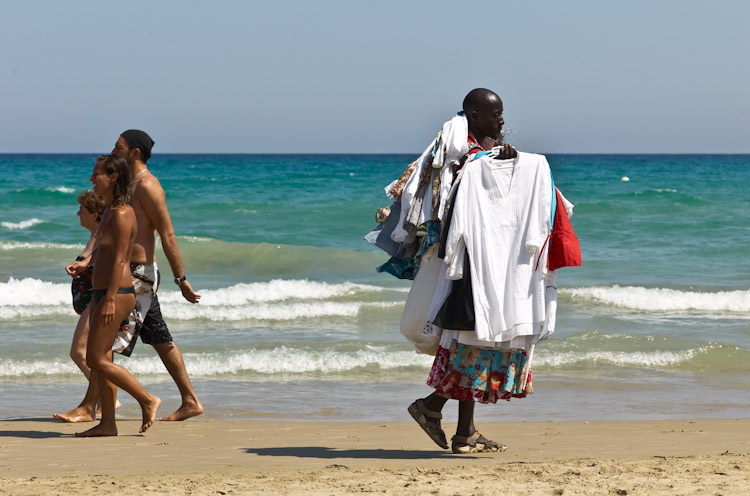 Alternate 13
I had noticed a mixed-race family next to us. They had an adorable little girl: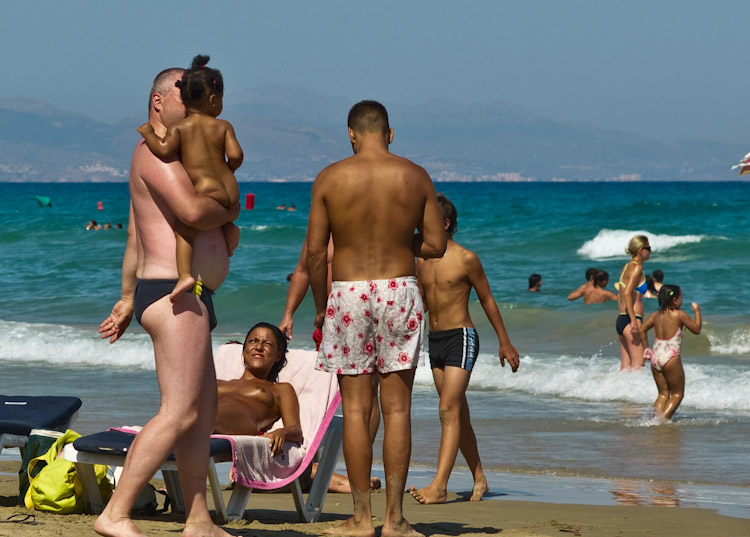 Alternate 14
A self-portrait in the making: