Lots of pictures this week, because I was out and about a lot, my sister and brother-in-law were visiting from Poland, and we also had a trip to Gibraltar at the end of the week. And then of course there were the usual activities of working, cycling and walking Cheeta.
42_1
I started the week with a bike ride to the Carrasqueta mountain pass. The views were stunning as usual. I photograph the view almost every time, simply because it is so pretty and because the light is always changing: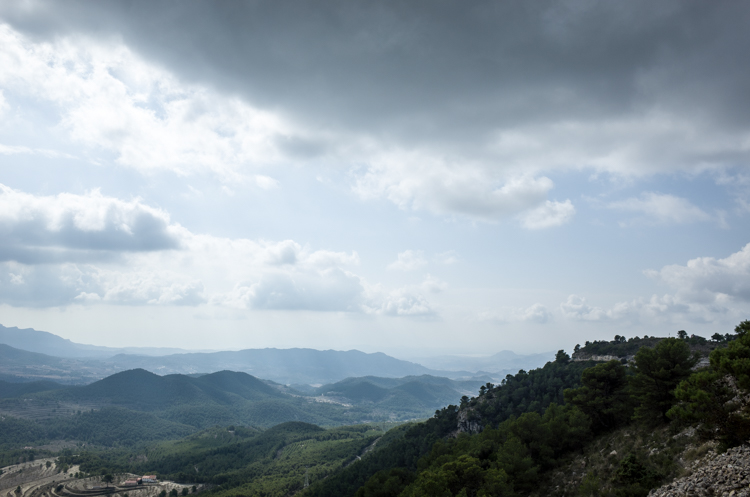 42_2
There were a lot of other cyclists on this pretty autumn day. Here are some getting photographed under the sign indicating the altitude of the pass: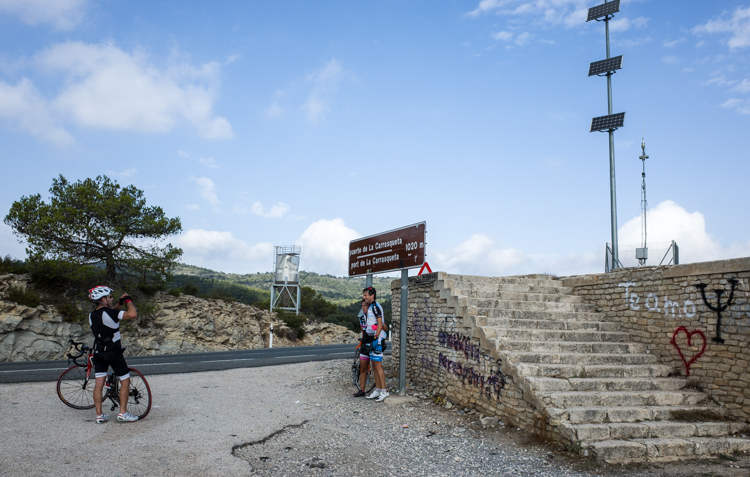 42_3
Suddenly, a posse of mountainbikers appeared: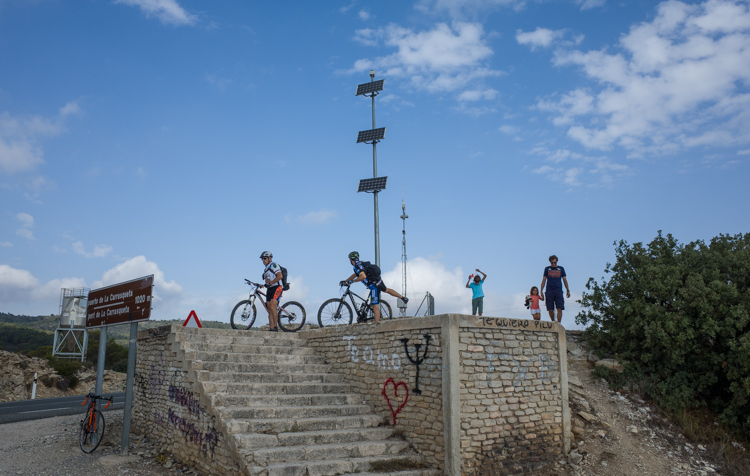 42_4
I belong to the road cyclist tribe, but these guys were going to take the shortcut down: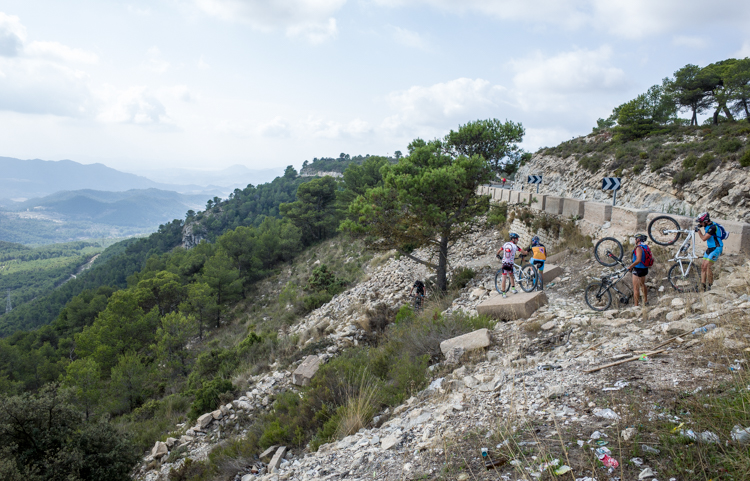 42_5
This is truly hardcore: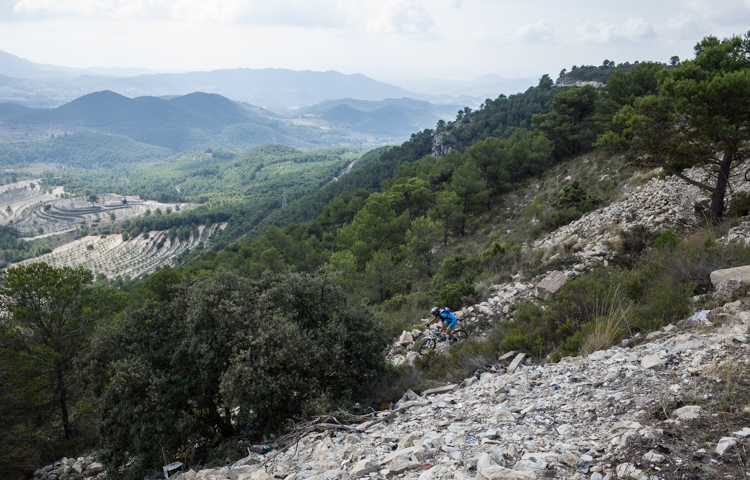 42_6
In the afternoon, I drove to Villajoyosa with my sister, first stopping at Platja Bon Nou. There were still a few people but nothing like a month ago: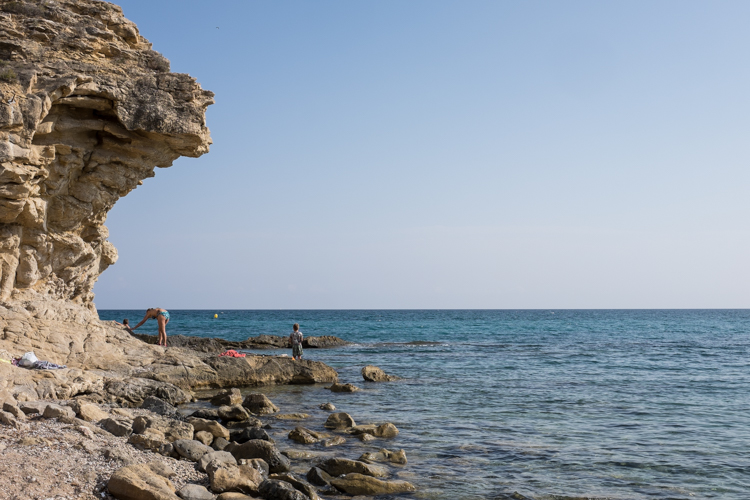 42_7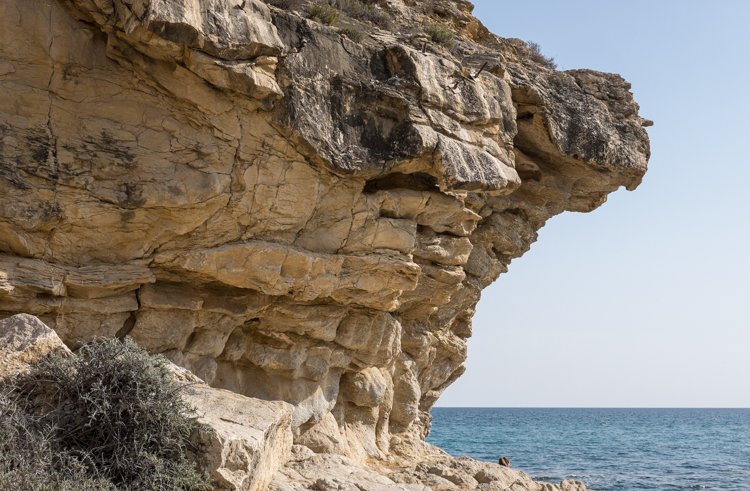 42_8
Then we drove into town and walked a bit on the seaside promenade, where there is a statue of some great man from Villajoyosa's past: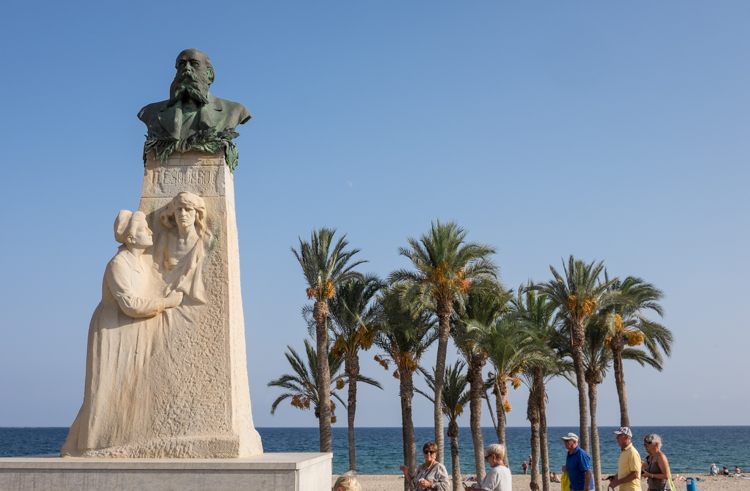 42_9
My sister and brother-in-law enjoy a beer on the beach, quite a treat for mid-October for someone who lives in Poland, where it is now cold and rainy: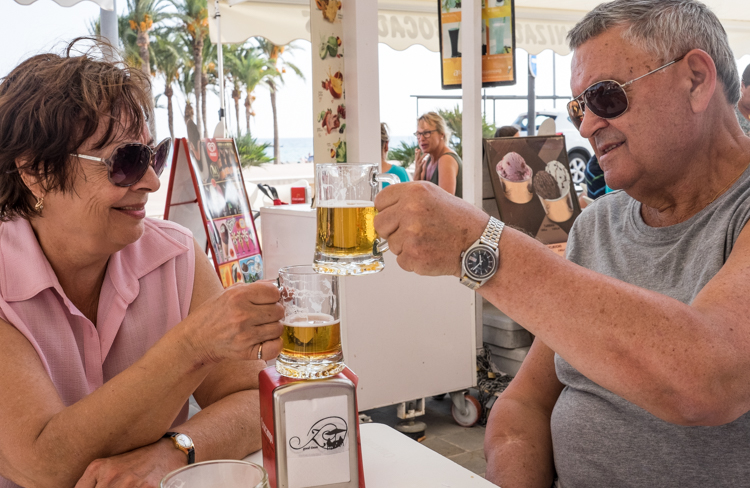 42_10
We walked around some more. I liked these children sitting in front of one of the coloured houses for which Villajoyosa is famous: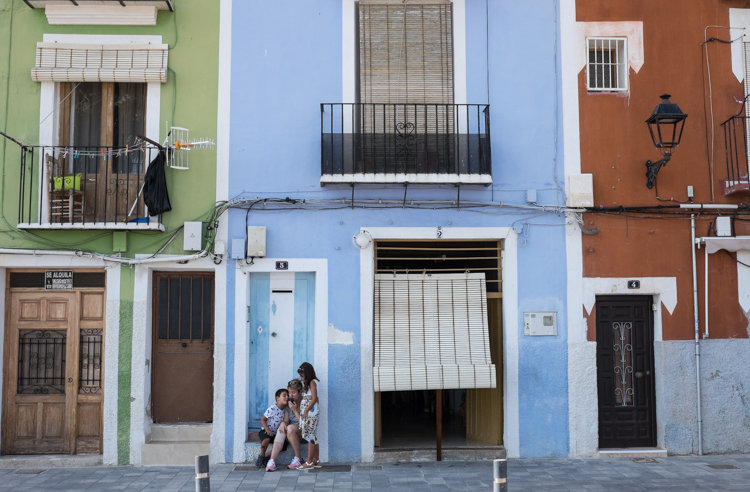 42_11
The streets behind the beach promenade are a bit less polished: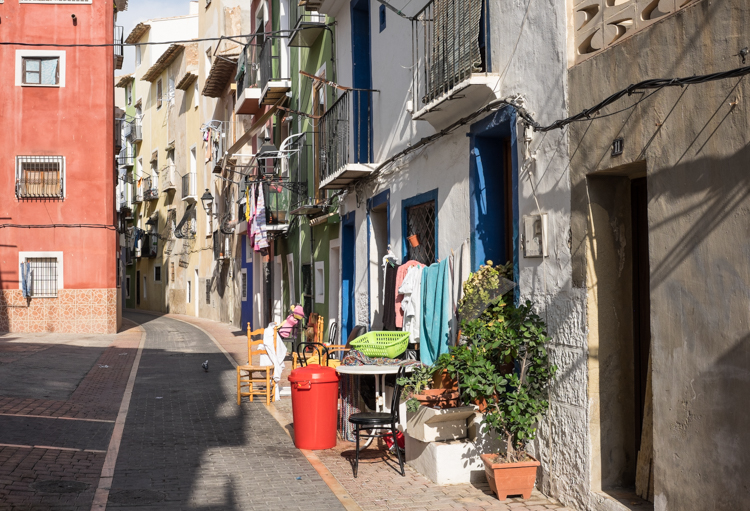 42_12
My visitors spent much of their time on our downstairs terrace. My brother-in-law loves the pool, and my sister would just hang out with him there. Here she is, having a snack with a very interested dog looking on: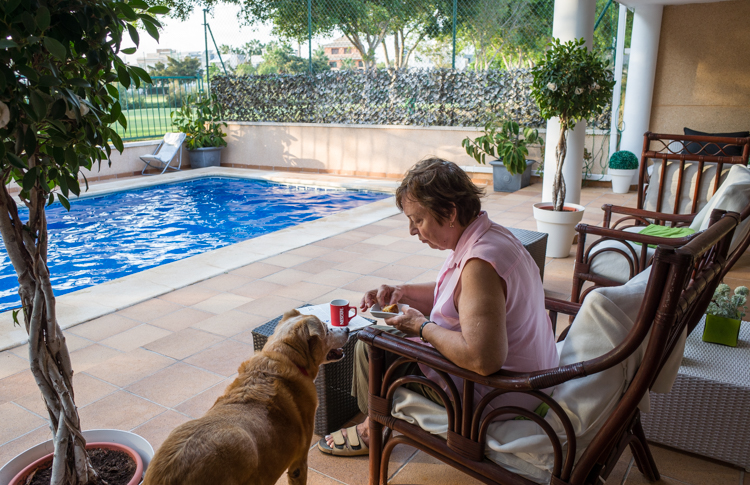 42_13
Cheeta's efforts were not in vain: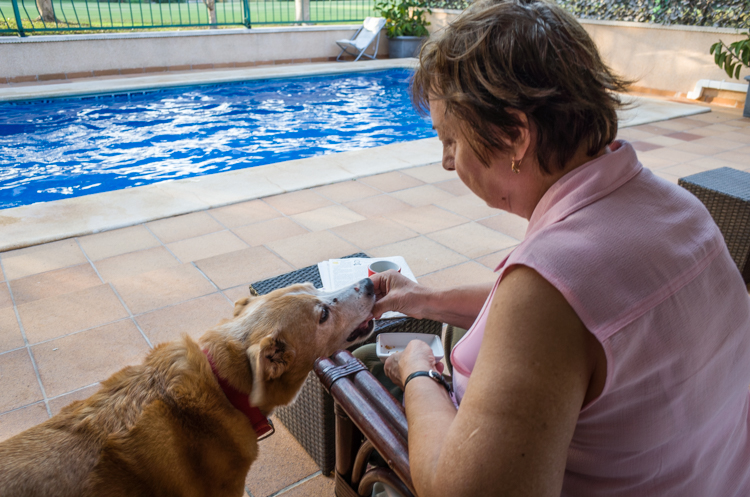 42_14
Meanwhile, Telesfor does his thing in the pool: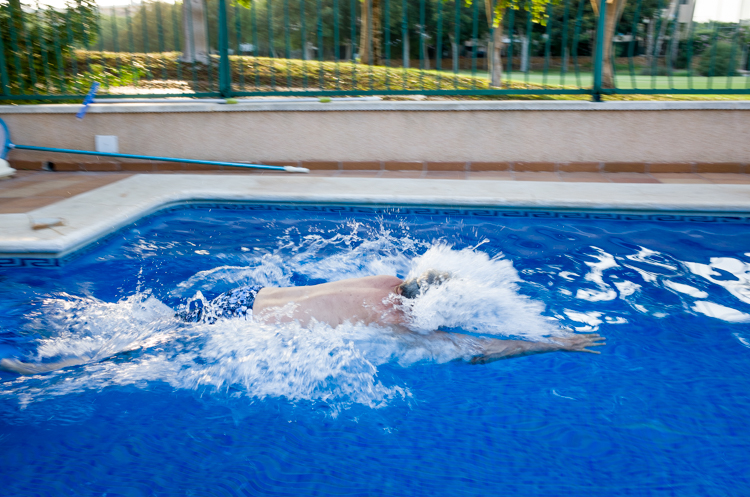 42_15
On Monday my team went for lunch at Moments, the excuse being that our Czech trainee Adela had completed her internship, so we wanted to give her a nice send-off: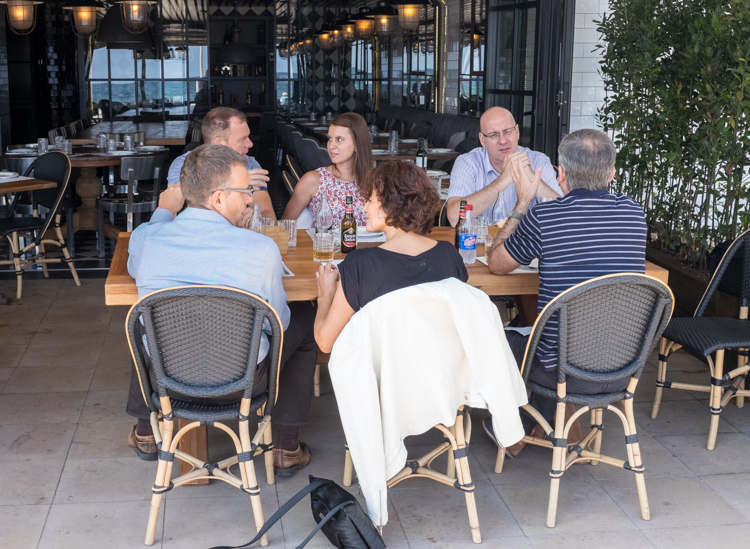 42_16
As usual, there was good food and nice conversation, here with Carolina and Michał, two very good economists that I am fortunate to have working with me: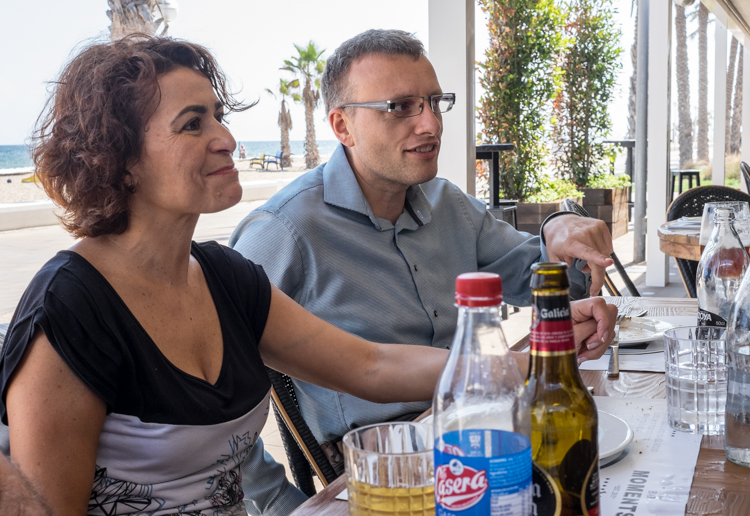 42_17
There was delicious fresh bread for us: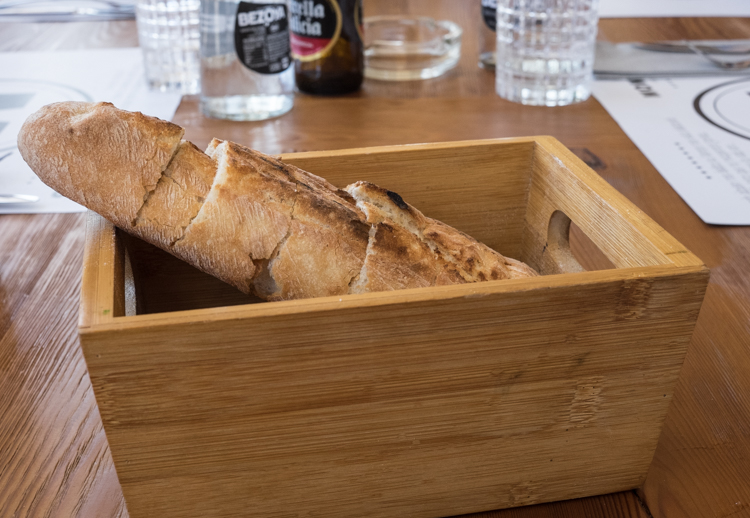 42_18
…and for the birdies: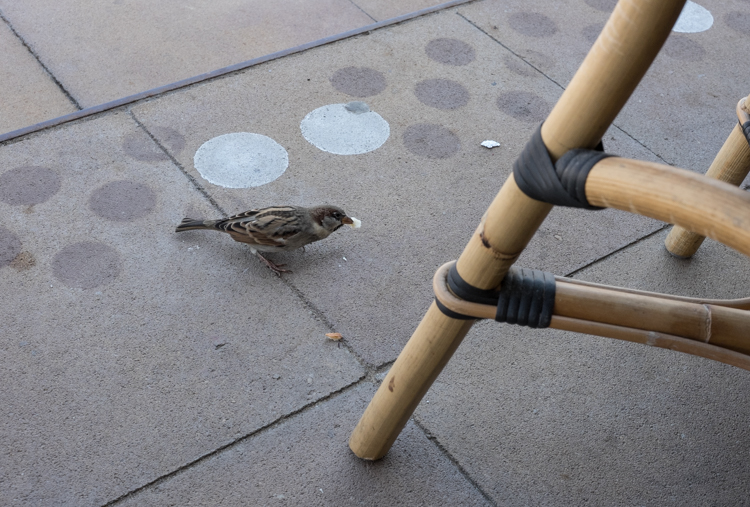 42_19
Wednesday was a public holiday, so of course I started the day on two wheels. While passing El Campello, I came across a somewhat unusual sight–a group of camel drivers on the main road. They were getting ready for the town's Moros y Cristianos festivities: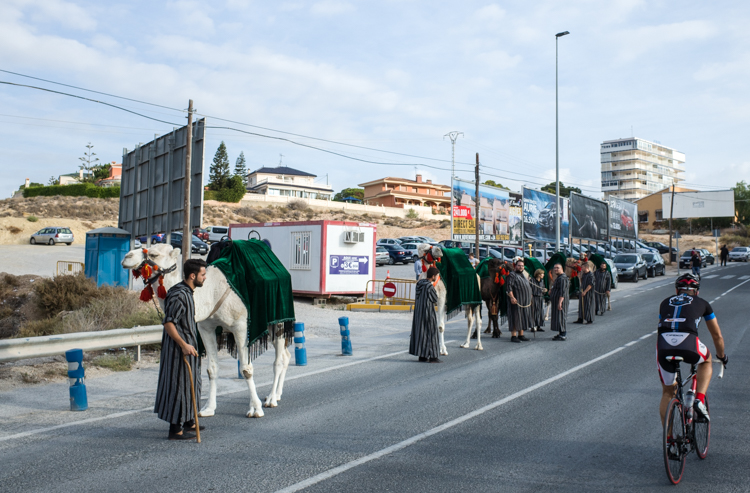 42_20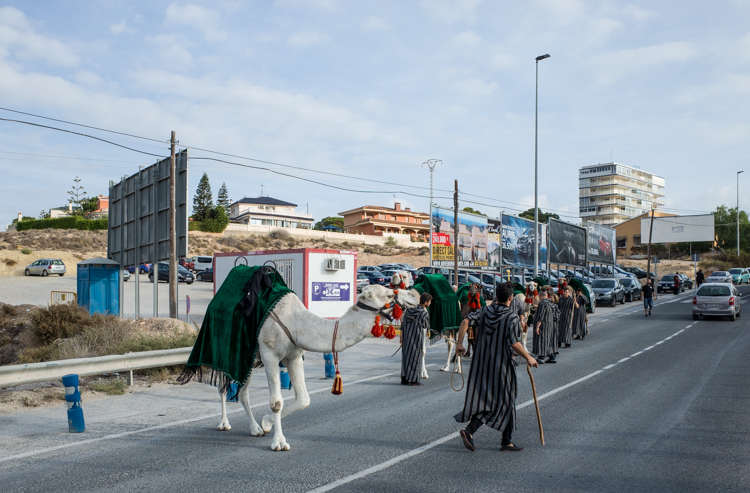 42_21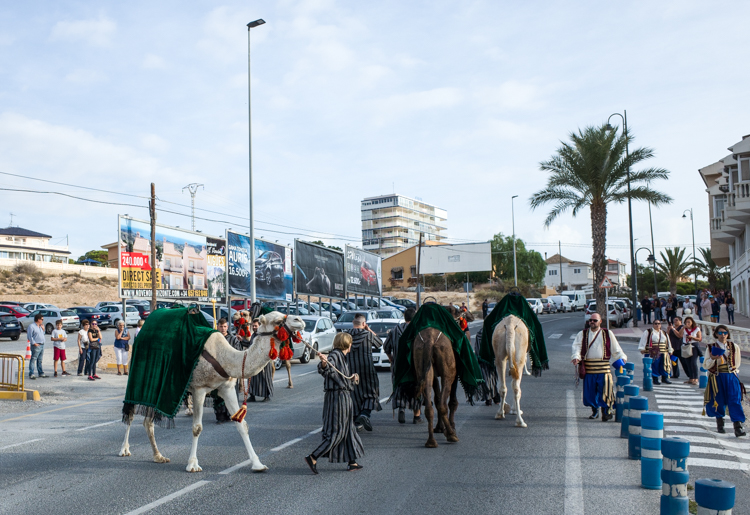 42_22
In the afternoon, we went for lunch at Hostal Maruja, a place they love: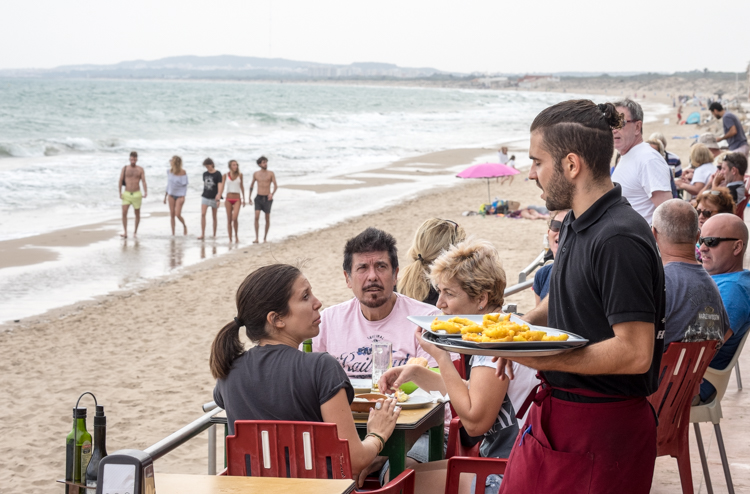 42_23
The Hostal Maruja terrace as seen from the beach: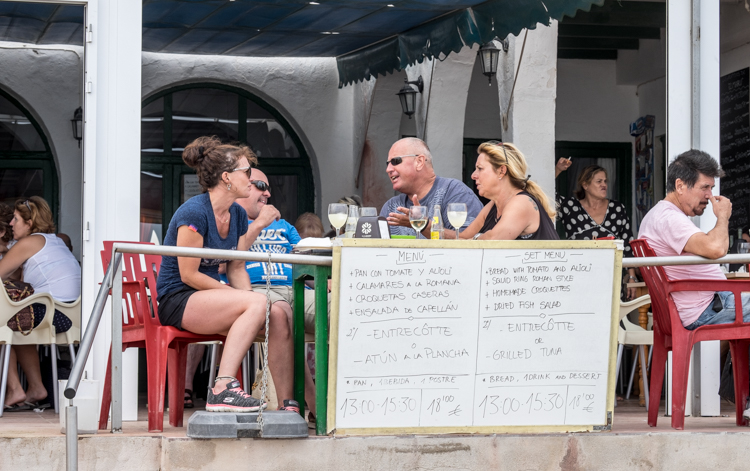 42_24
One of the many pleasures about eating at Hostal Maruja is to watch the people on the beach. Couples: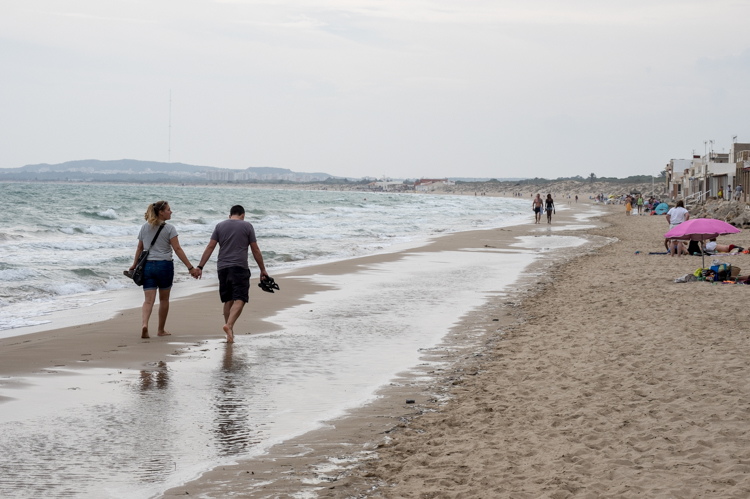 42_25
A family: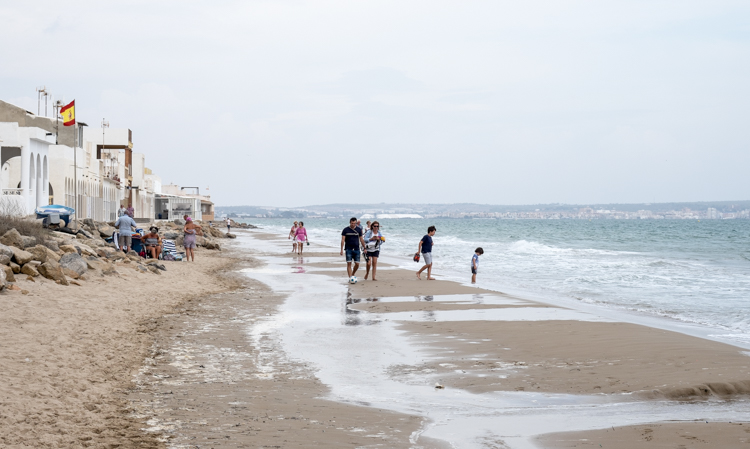 42_26
My sister takes a swig of her beer: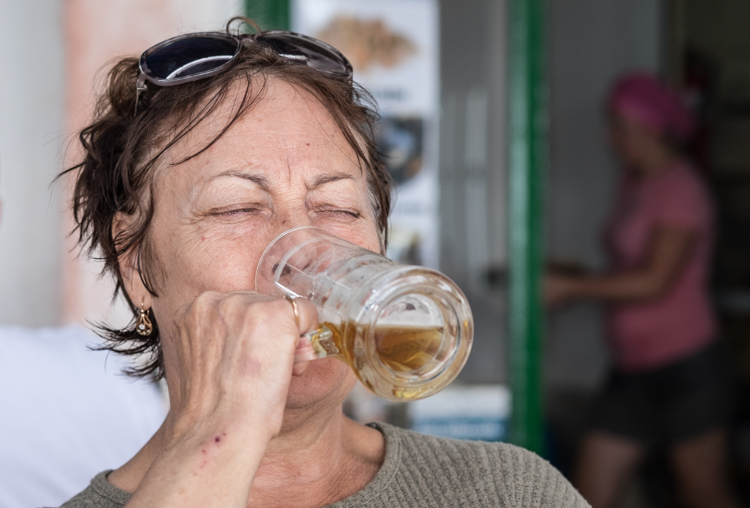 42_27
Of course, the food is what counts. Here are the patatas bravas, with sardines a la plancha and chipirones in the background: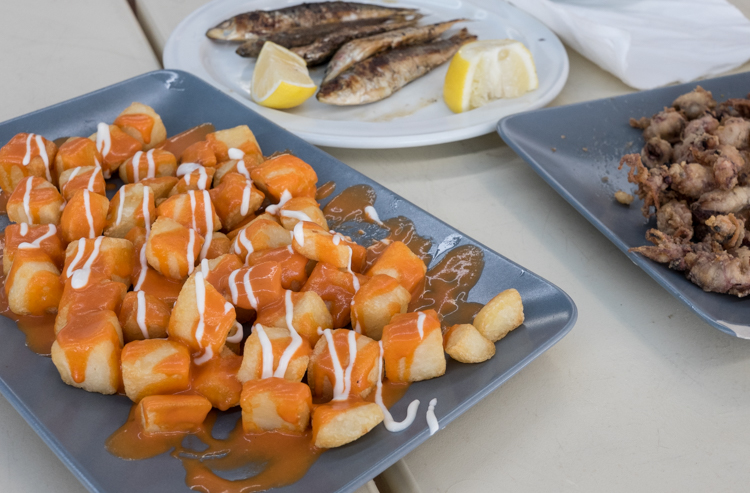 42_28
And here we have boquerones (anchovies) and sepia a la plancha: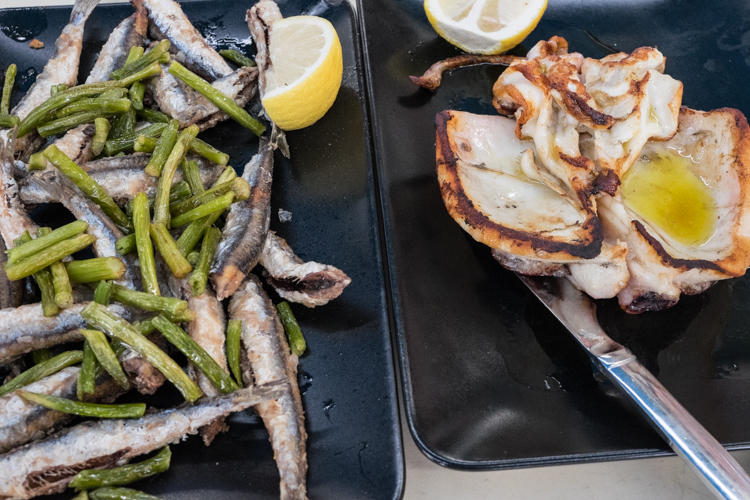 42_29
To finish it off, homemade flan: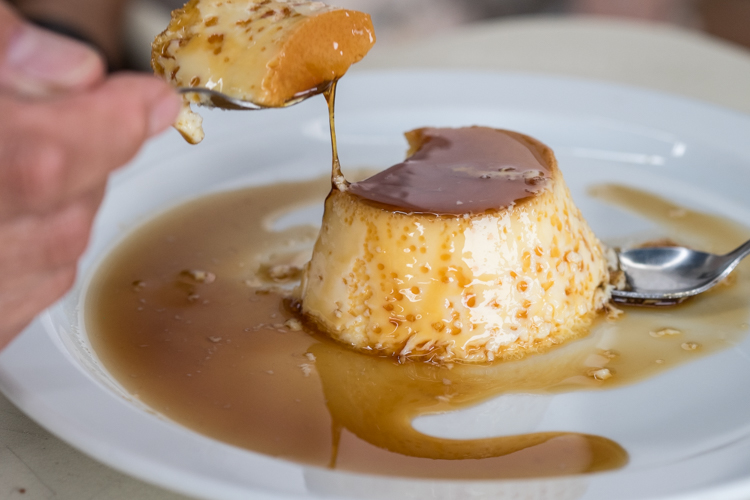 42_30
Continuing with the food porn, on my request my sister made pierogi, one of my favourite Polish dishes. Basically, dumplings stuffed with potatoes, fried onions and cottage cheese. Pure delight: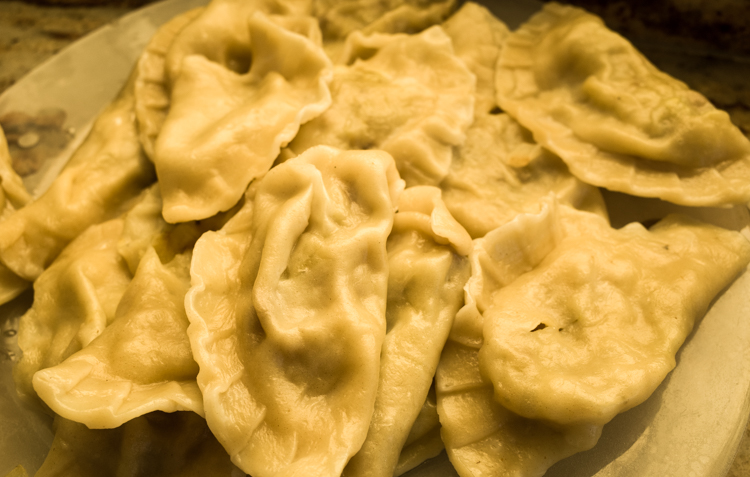 42_31
Thursday was my sister's 71st birthday. Hard to believe, but then again I am turning 56 in a couple of weeks…She is keeping well, and wakes up early, as I do, so most mornings we had coffee together around 6:30 a.m.: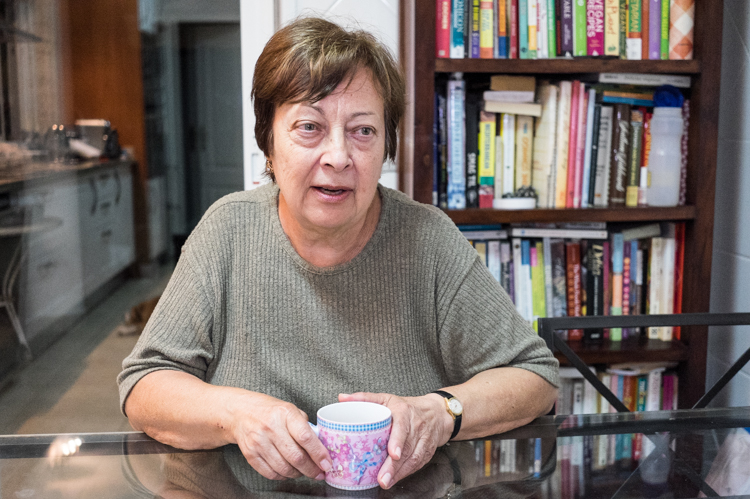 42_32
We were going to celebrate at home that evening, so on my way home from work I stopped by a vegan bakery called Tres Semillas to pick up a chocolate cake my wife had ordered. Monica had come over from Cardiff, so we wanted a vegan cake. My sister's name is Irena, but in Polish we use diminutives a lot, so in the family it becomes Irka: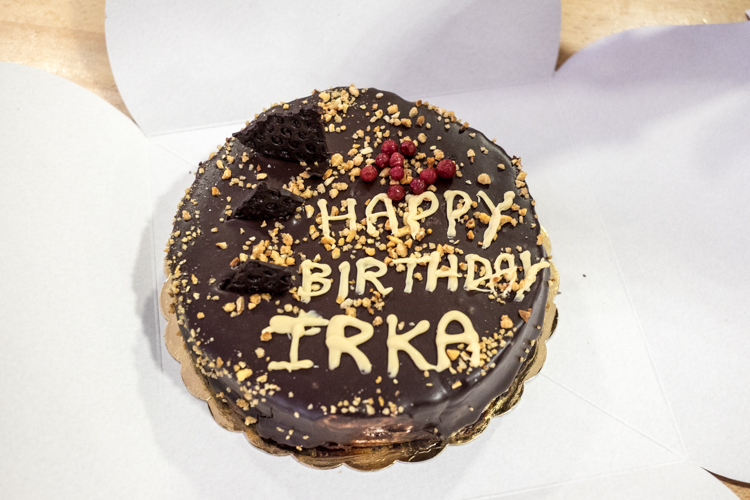 42_33
Irka and Telesfor immediately after blowing out the candles: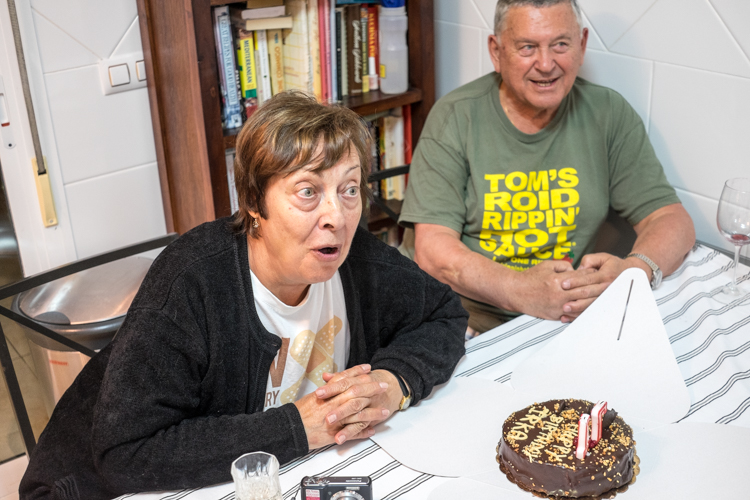 42_34
A few years ago Jim Shulman gifted me this great t-shirt. Unfortunately (or fortunately) I have lost about 25 kg since then, so it no longer fits me. But it fits my brother-in-law Telesfor perfectly: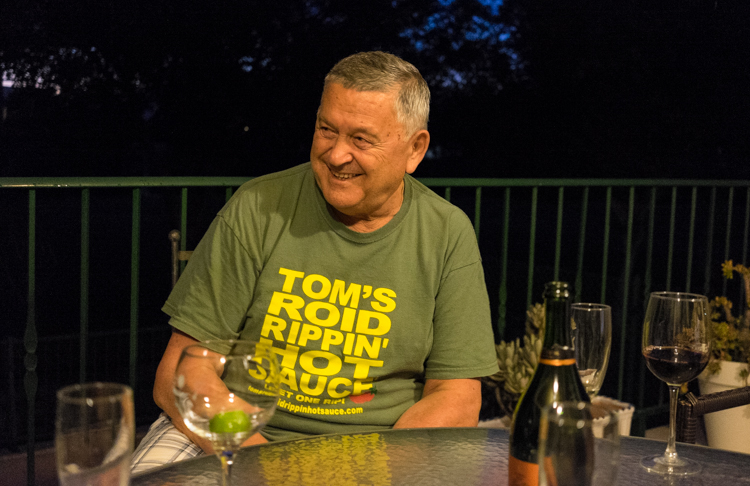 42_35
Monica has a cute outfit as well. This is Thursday evening, we are enjoying drinks on the back porch after dinner: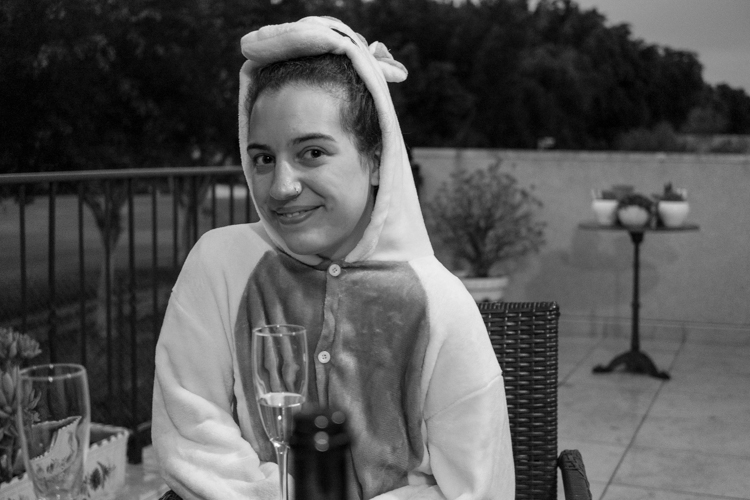 42_36
Friday morning, while walking Cheeta, I had some nice clouds and light at sunrise over our neighbourhood: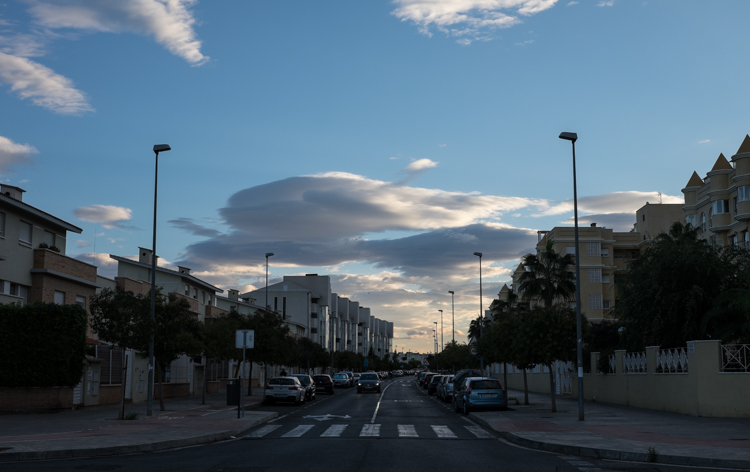 Friday after lunch, we drove the 600 km to Gibraltar to meet my son and his girlfriend, who were there to attend a wedding. Since Moses now works on Long Island, we do not see him often; in fact, I had not seen him since Christmas, and I had never met his girlfriend Myrela (who is doing her PhD at Columbia University in New York). So we had a lot of good reasons to spend the weekend in Gibraltar.
42_37
On the way south, we stopped to fuel the car with diesel and ourselves with coffee. There were a couple of resident kitties to photograph: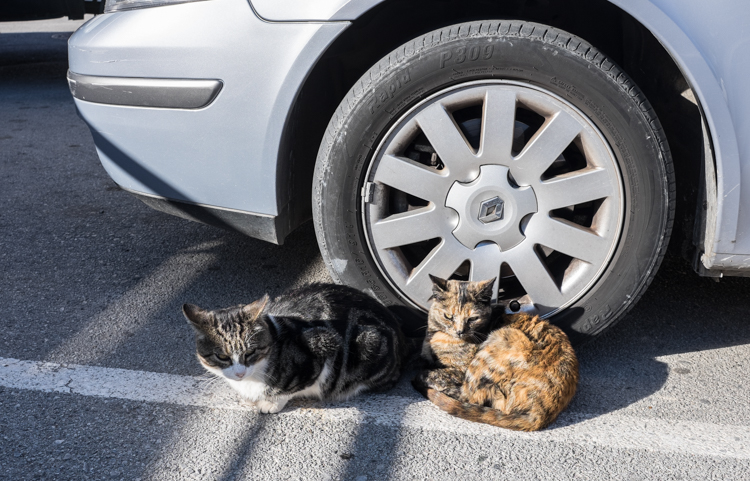 42_38
We arrived at our hotel and turned in. On Saturday morning, I was out early as usual: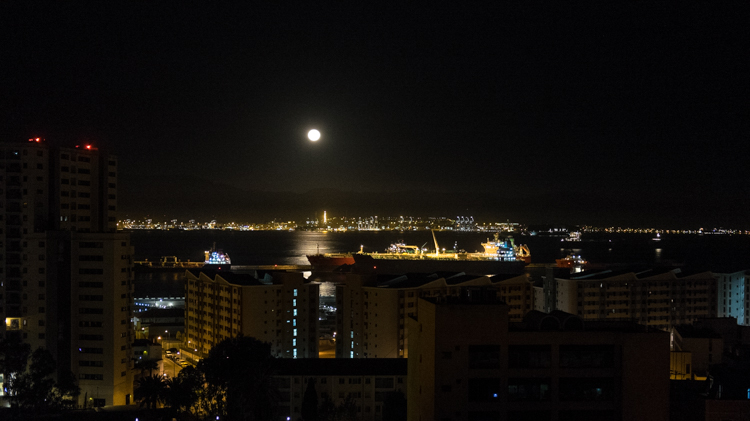 42_39
I went for a walk along Main Street: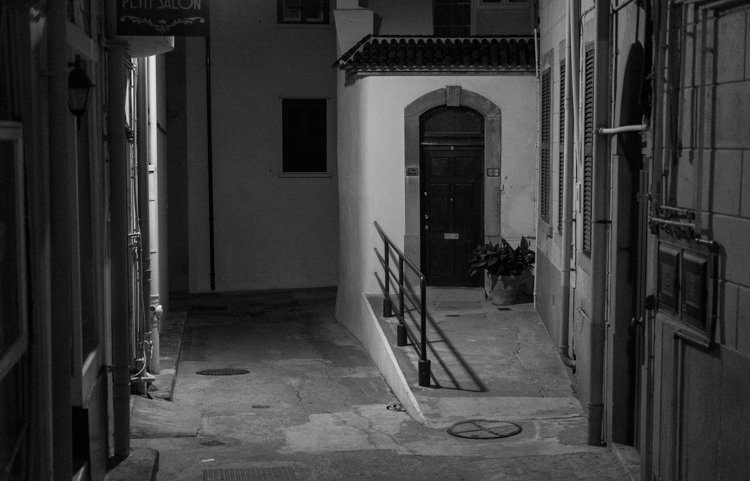 42_40
To the very end: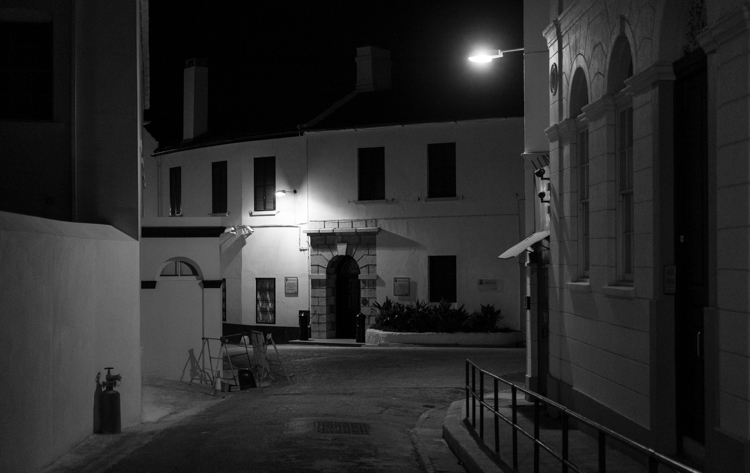 42_41
Somewhat seedy: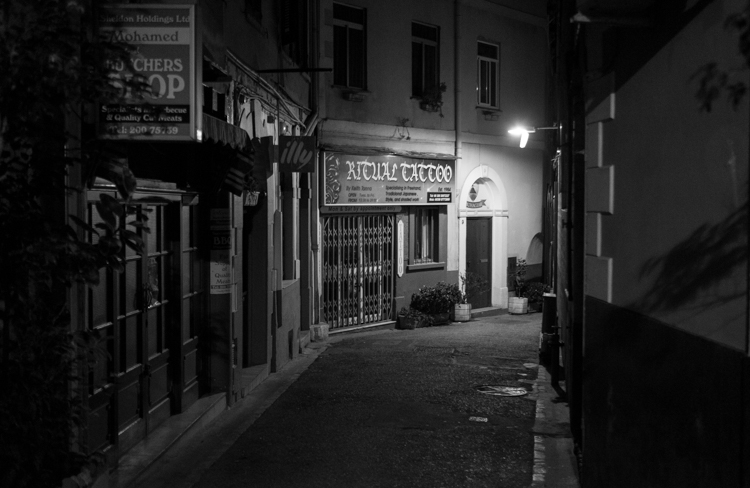 42_42
Government building: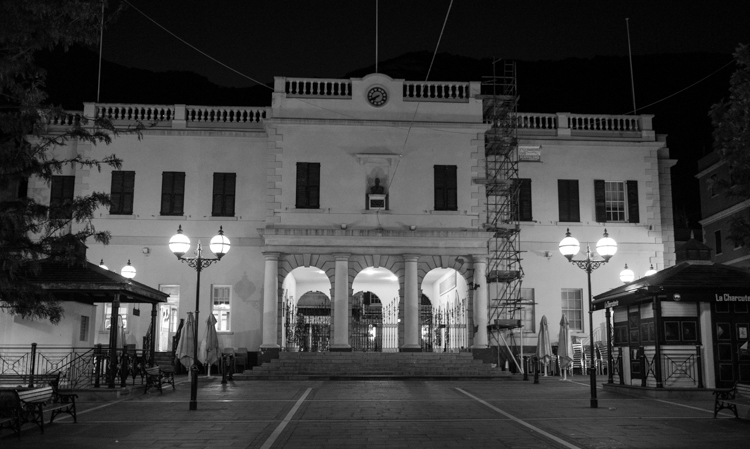 42_43
Musketeer: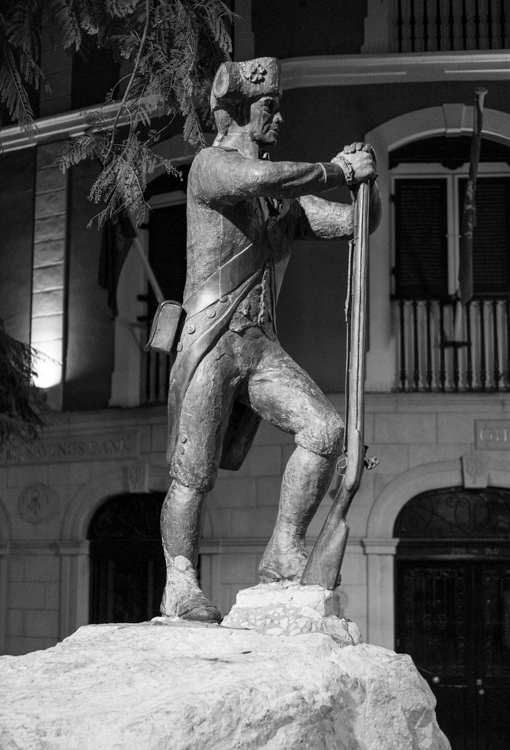 42_44
Monica told me that this cute vacuum cleaner is a UK cultural icon: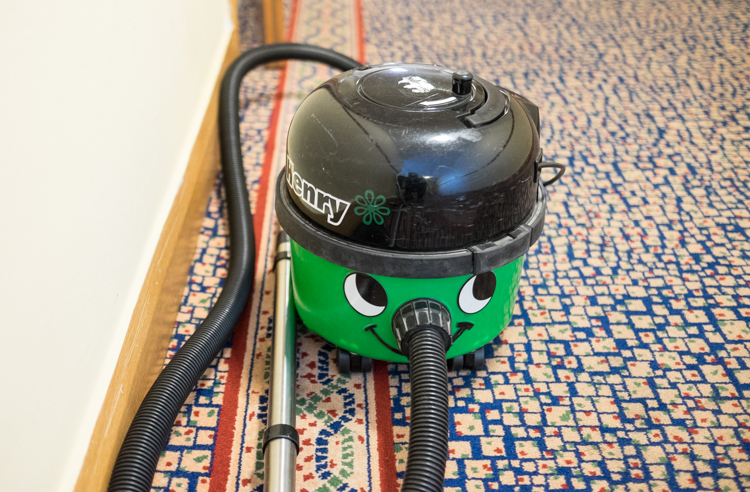 42_45
On Saturday morning, we met up with Moses and Myrela for breakfast at our hotel: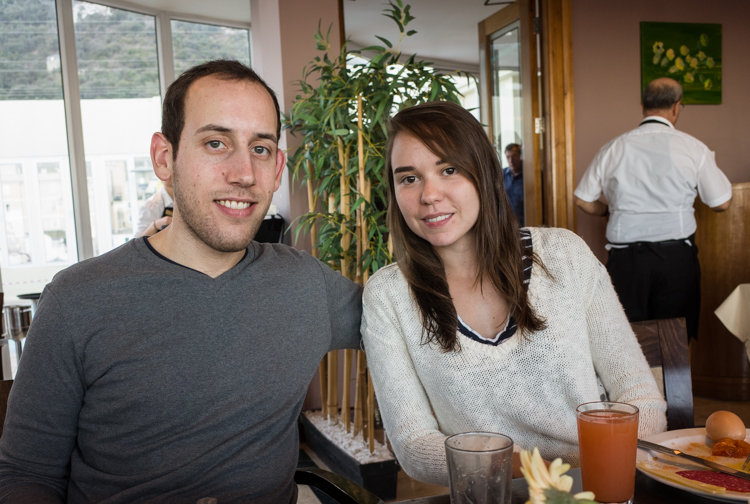 42_46
Afterwards, we toured Gibraltar with Moses. Myrela was a bridesmaid at the wedding so she was busy prettying herself for the ceremony. On Main street, we ran across this: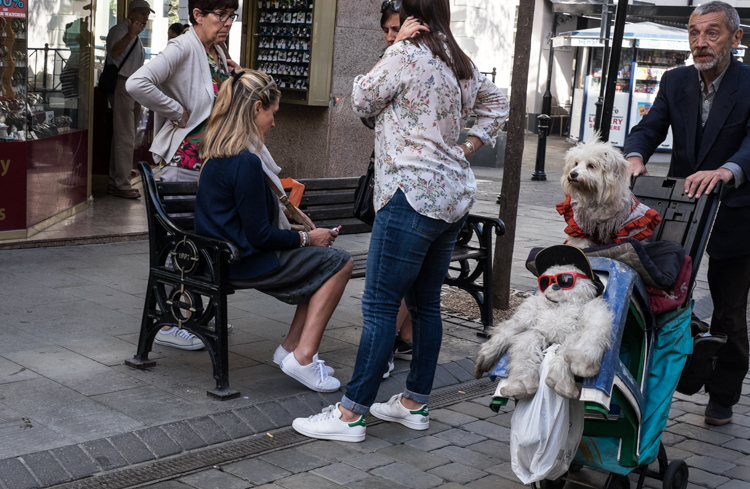 42_47
We took the cable car to the top of the Rock. This is the view of Gibraltar, including the airport runway right in the middle of the city: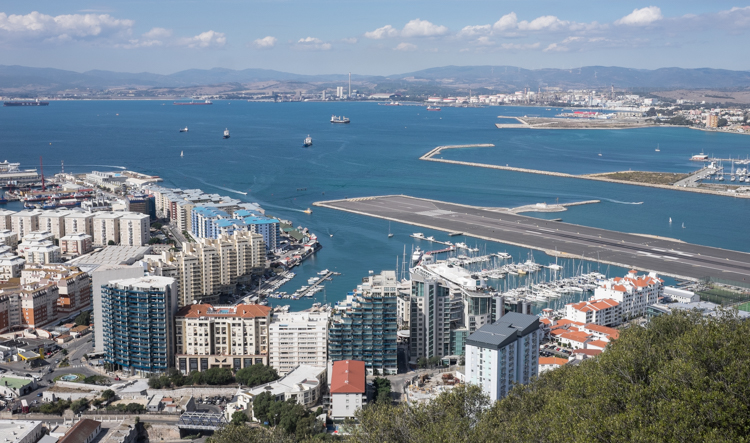 42_48
My daughter taking a picture of a fellow primate: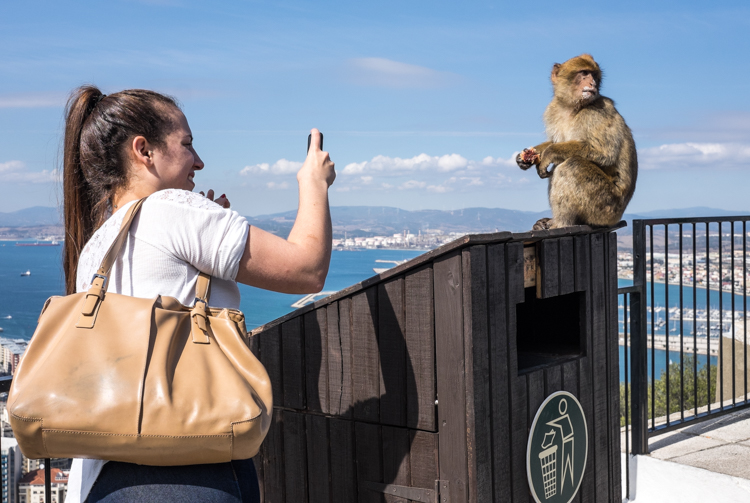 42_49
In the afternoon, Moses dressed up for the wedding and we parted our ways for the rest of the day: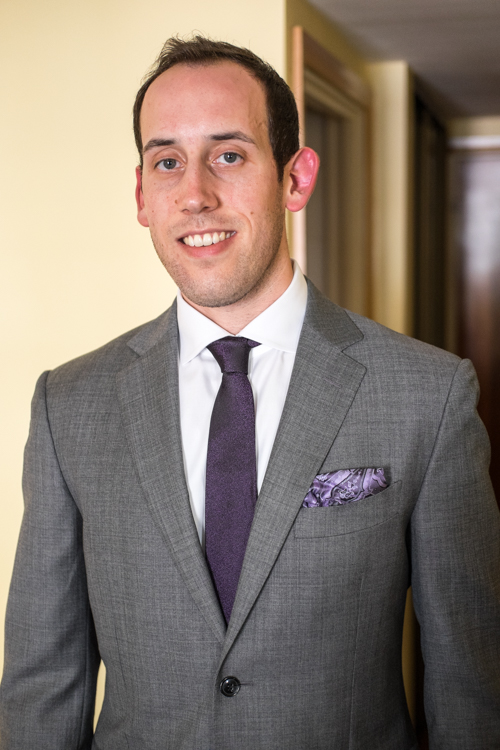 42_50
But brother and sister continued to be in contact: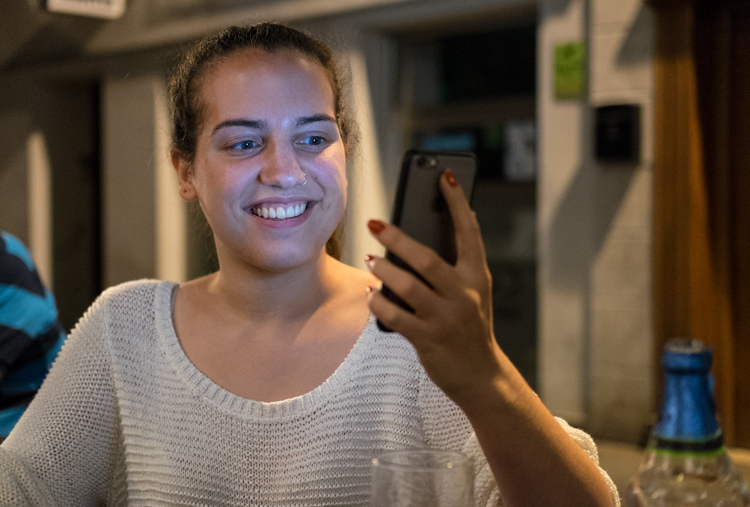 More pictures of Gibraltar can be seen here.