I spent 3 days in Copenhagen, a city that I love, from Saturday to Monday. Most of the time was spent walking around and just enjoying the place, and of course being with my friends and visiting places that hold special significance for me. One such place is the Polish Jews' Club, of which my late father was an active member. Most of the members are people who immigrated to Denmark from Poland in the late 1960s and early 70s and now, having reached an advanced age, such as this 90-year old gentleman, the club is one of the few social outlets for them. These two images are of Mr. Imerglück: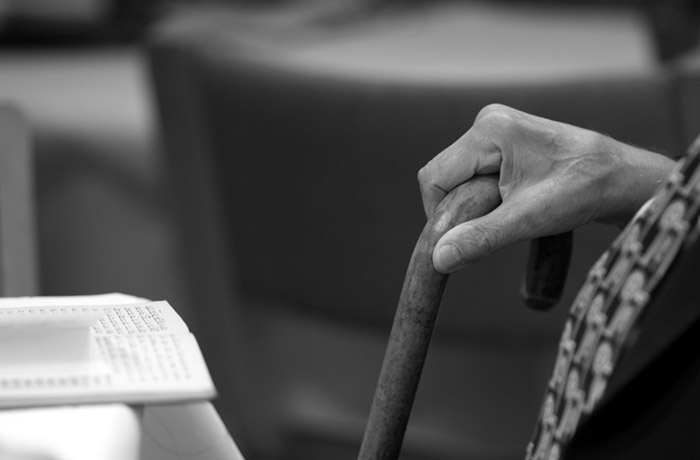 (Canon 1D Mark 2, 135mm L Canon, ISO 400)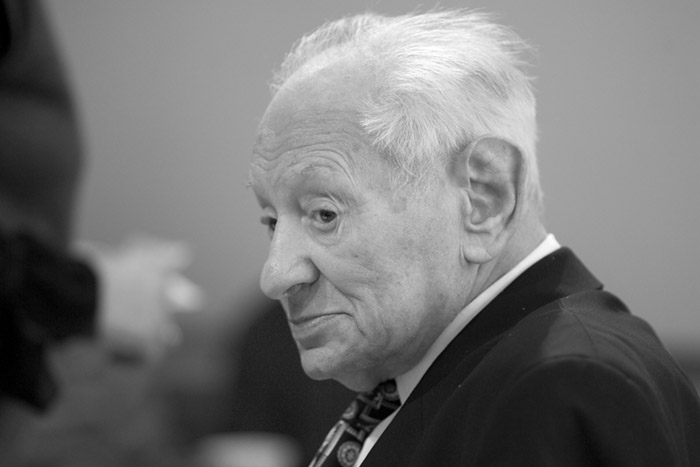 (Canon 1D Mark 2, 135mm L Canon, ISO 400)
The main event at the club that Sunday was the introduction of a new rabbi, who had just arrived from Israel to spend 3 years in Denmark. His main task is to get the young Danish Jews more involved in the community, so it was somewhat ironic that one of his first meetings was with a group of almost totally secular and elderly immigrants. But he took it in stride, and since he has Danish roots, he even spoke the language passably: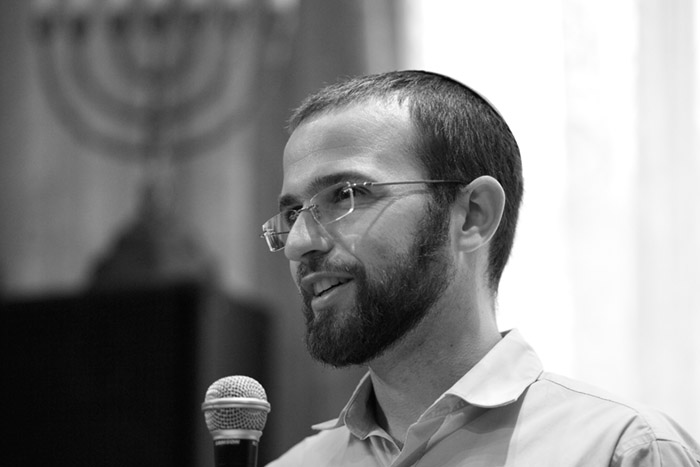 (Canon 1D Mark 2, 135mm L Canon, ISO 400)
Another special place for me is Vallensbæk Strand, a beach south of Copenhagen where my parents used to take long walks: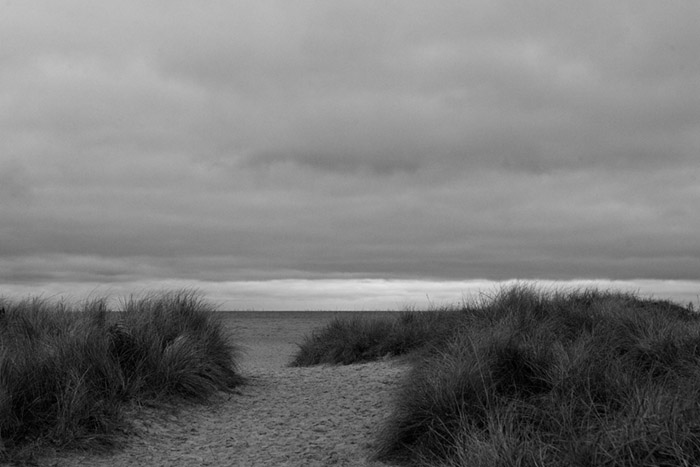 (Canon 1D Mark 2, 24-70mm L Canon, ISO 400)
I stayed with my childhood friend Beata at her apartment in a nice part of town called Østerbro. She has a beautiful little daughter, Natalia. Here she is getting her ready for school Monday morning: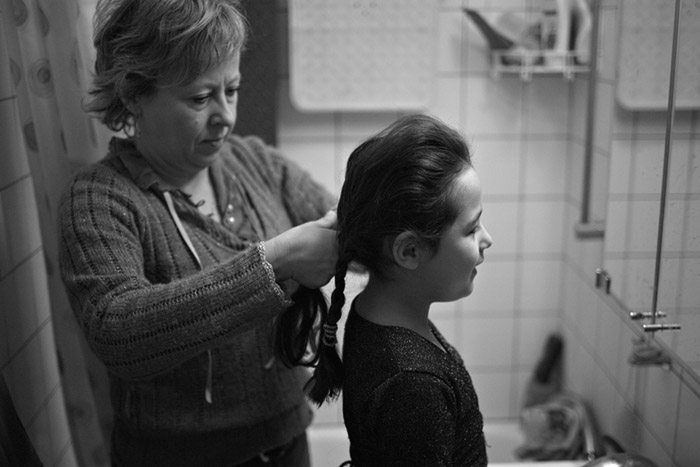 (Canon 1D Mark 2, 35mm L Canon, ISO 800)
While walking from Beata's apartment to the train station, I spotted these pornographic vegetables outside a greengrocer's. The poster was apparently part of a government campaign to get people to eat more veg. In Danish the number 6 is pronounced the same way as the word "sex", so the slogan on the poster means that you should eat 6 servings of vegetables daily, or that you should have sex during the day–or both!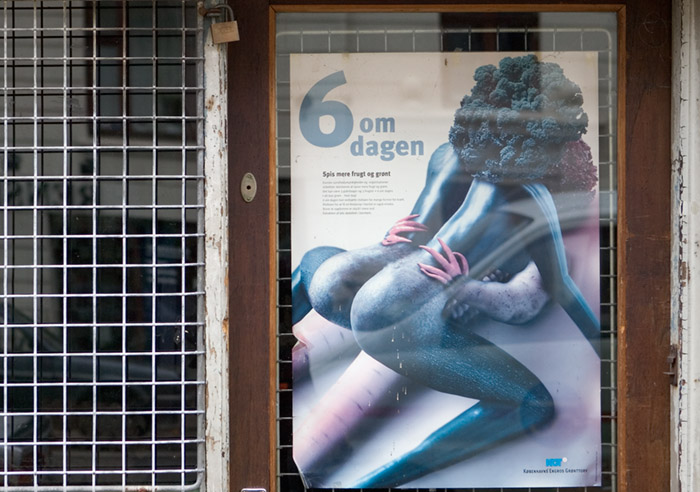 (Canon 1D Mark 2, 24-70mm L Canon, ISO 400)
Finally, while walking on the main pedestrian street in the centre of Copenhagen, I saw that this guy apparently lost his head over the redhead standing next to him…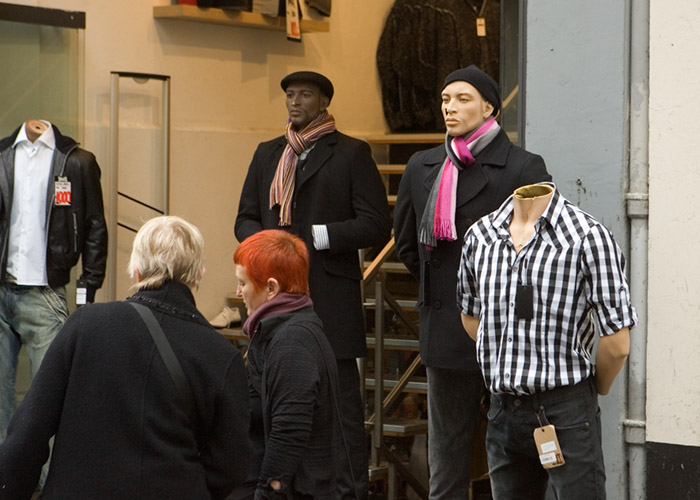 (Canon 1D Mark 2, 24-70mm L Canon, ISO 400)