The week after my trip to Poland was quiet. I was working but in August there are no meetings, so one has time to catch up on stuff in peace. The photographic highlight of the week was the Vuelta a España bicycle race, the 7th stage of which passed through the mountains in which I cycle every week, albeit at somewhat slower speeds than the professionals.
33_1
I did some cycling of my own, of course. On Sunday I went to Villajoyosa up the coast. I stopped at the fishing harbour from where there is a good view of the town, including the contrast between the old colourful houses and the new hotels and apartment buildings being built just behind them: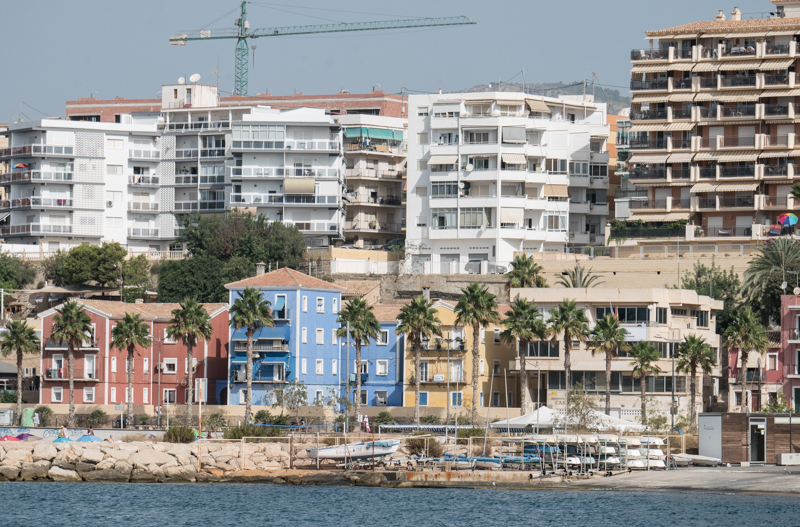 33_2
I also stopped on the beach, uncrowded in these largely tourist-free times. Nice for a local cyclist who wants to take a break, not so nice for the economy of the town: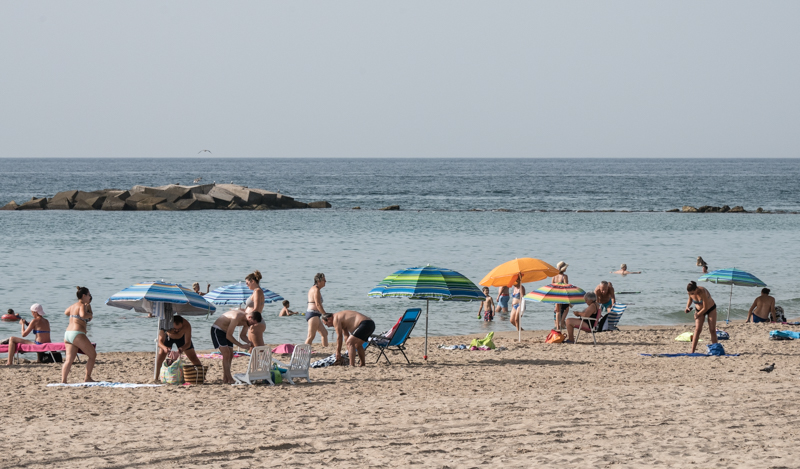 33_3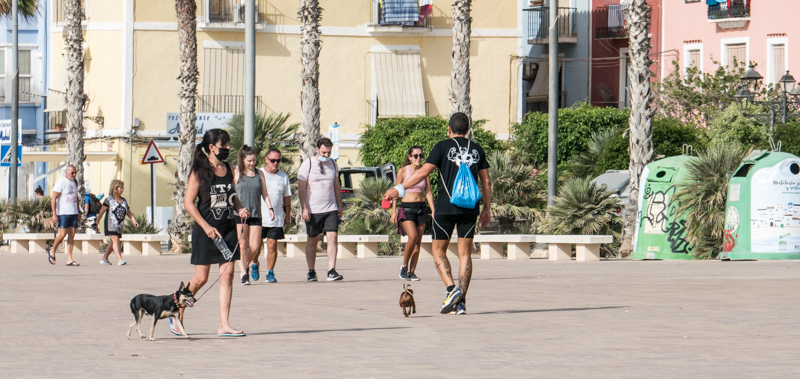 33_4
Back in the fishing harbour, life was tranquil. The fishermen do not work on Sundays: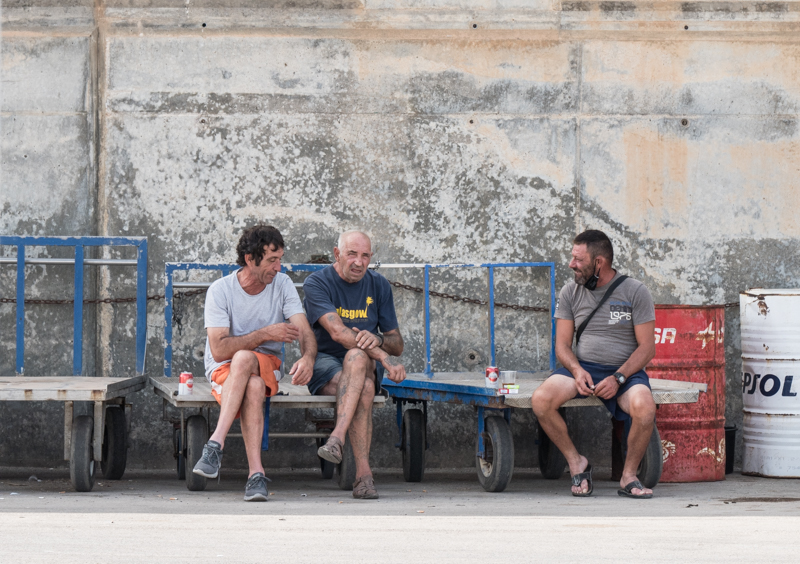 33_5
Looking for scraps: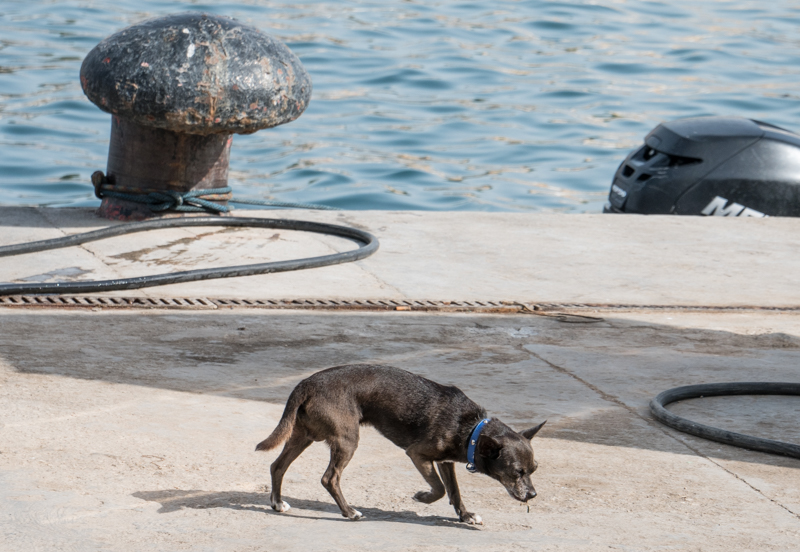 33_6
In the afternoon, as happens on many Sundays, we got together with our friends for a BBQ: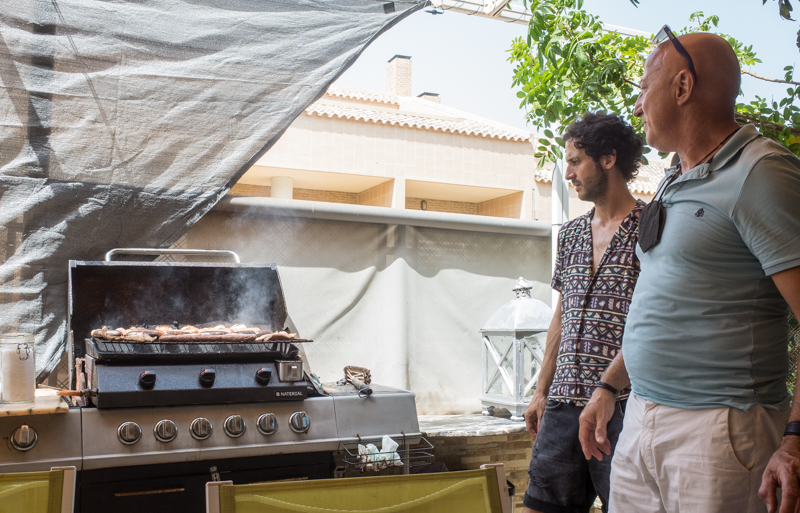 33_7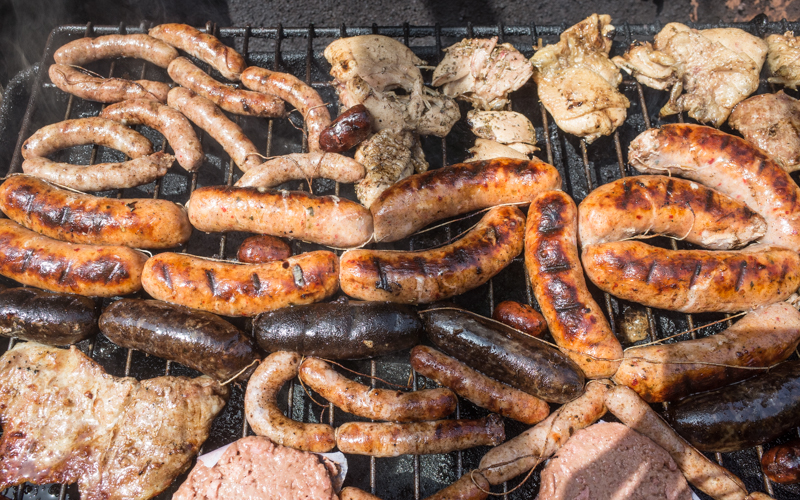 33_8
Lucas had brought his dog to his father's house, so we had the pleasure of the two young doggies, children of the confinement last year: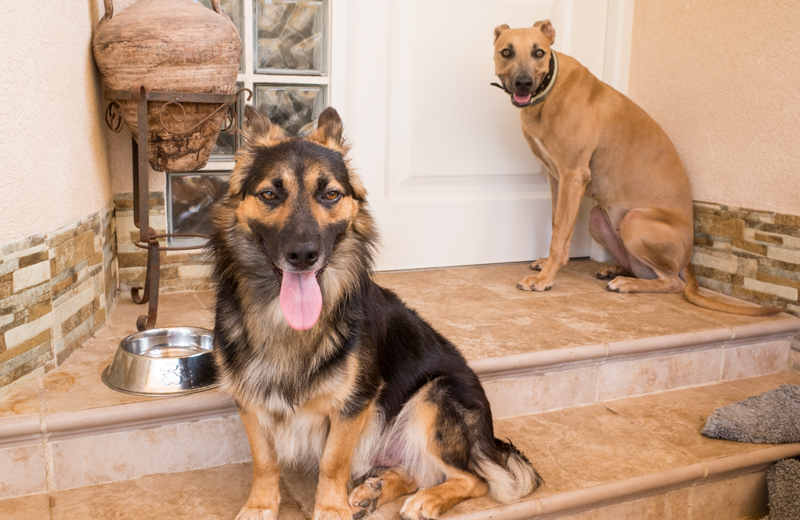 33_9
Lucas feeds the hungry: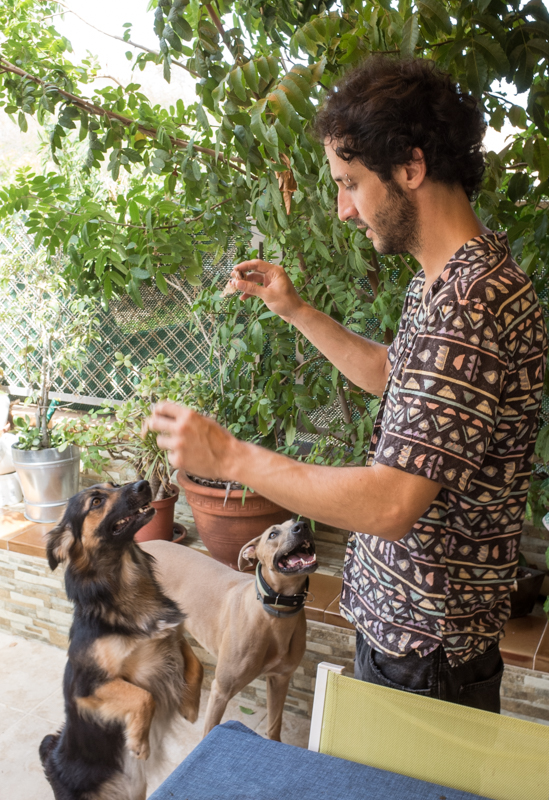 33_10
This is just about the only use I have for Corona beer: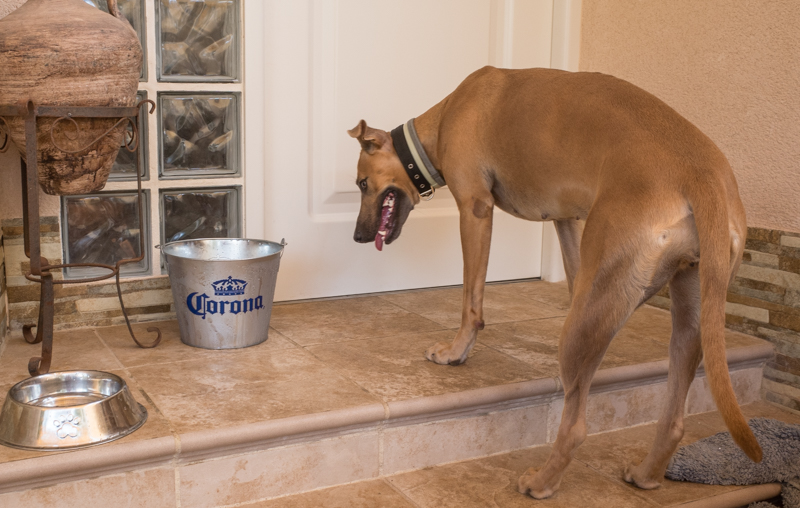 On Friday I took the afternoon off to watch the 7th stage of the Vuelta a España, which was passing through our area. I picked a spot in Jijona, about 120 km into the 150 km stage, on a steep uphill. This kind of spot is best for watching a bicycle race: the speed of the cyclists is not 50-60 km/h as would be the case on a flat stretch but rather 20 km/h or so; and at that point in a tough stage with several mountain passes, the cyclists are no longer moving in a bunch–the peleton is split into many groups, so that one can enjoy the sight of the cyclists for 20-30 minutes instead of 30 seconds. I have put up a gallery here; below I just show a few selected images.
33_11
The police are getting ready: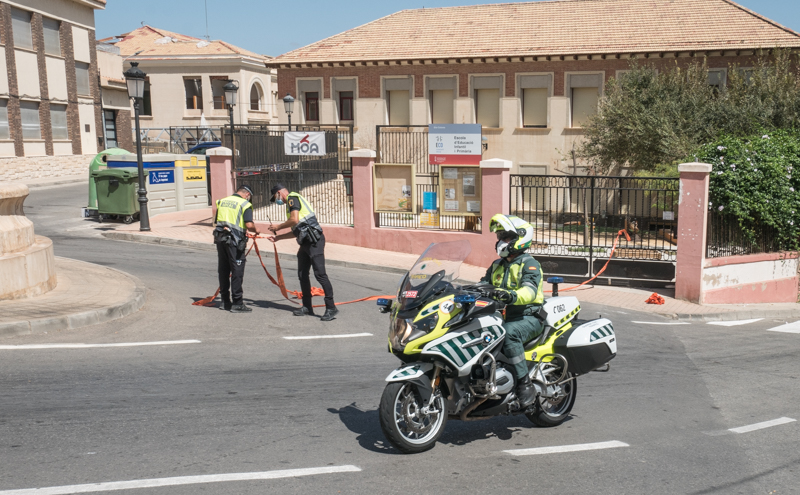 33_12
I shared my viewing spot with this delightful little girl who had a sign designed to attract the attention of the TV cameras: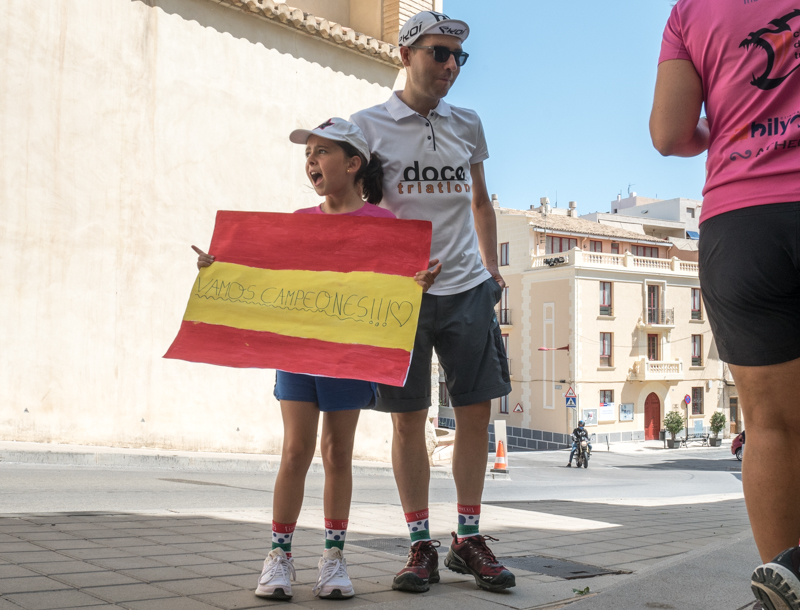 33_13
A small crowd had assembled to watch the race: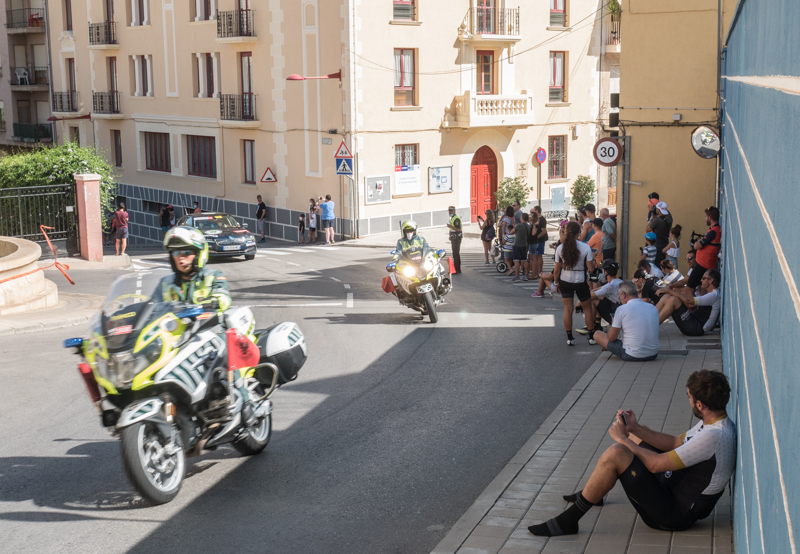 33_14
Finally, the leaders appear: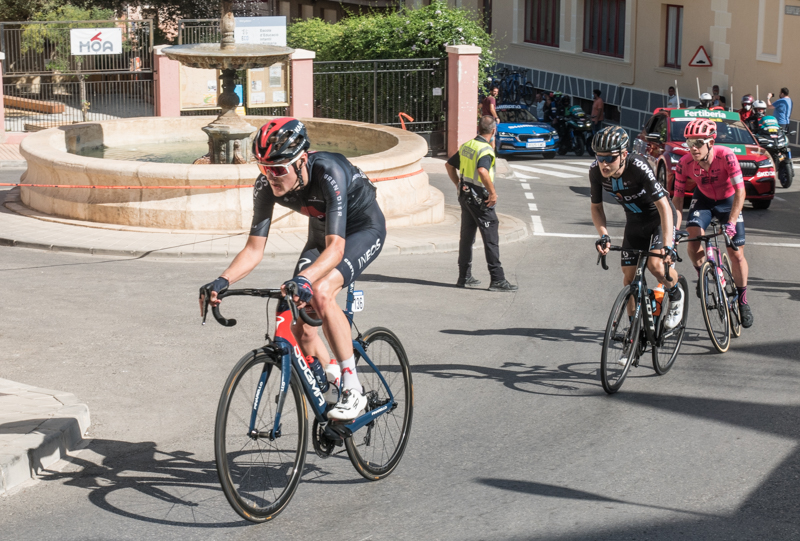 33_15
Then a large group of chasers: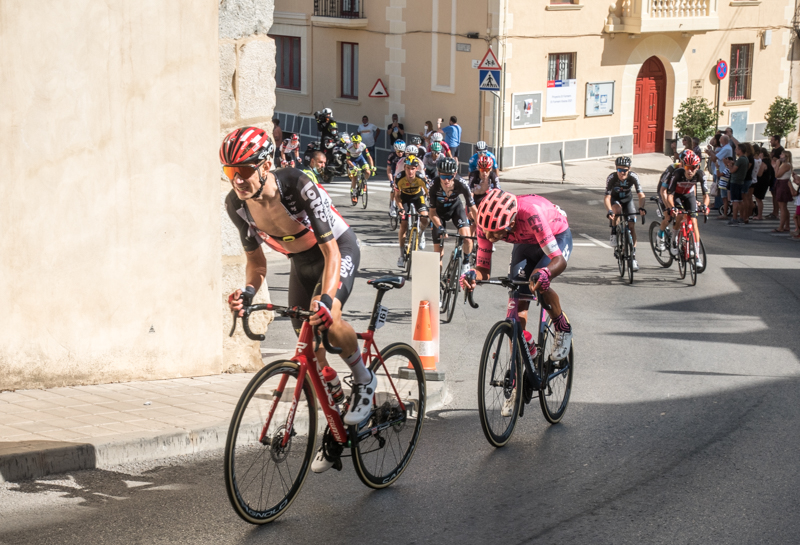 33_16
The main group with the Jumbo Visma team in front, protecting the overall Vuelta leader Primoz Roglic (who would go on to win the race in impressive style):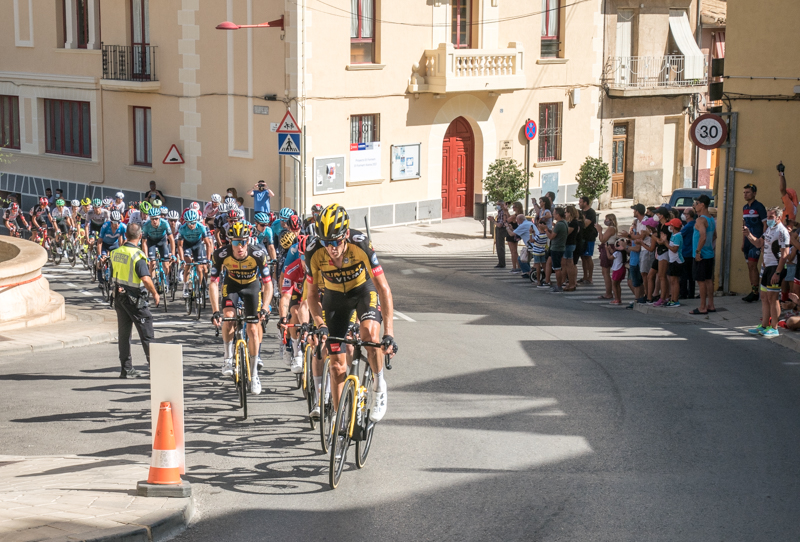 33_17
And then, several minutes later, one of the several grupettos composed of cyclists having a bad day and sprinter specialists who have no chance in the mountains; their objective is to complete the stage within the time limit to avoid disqualification: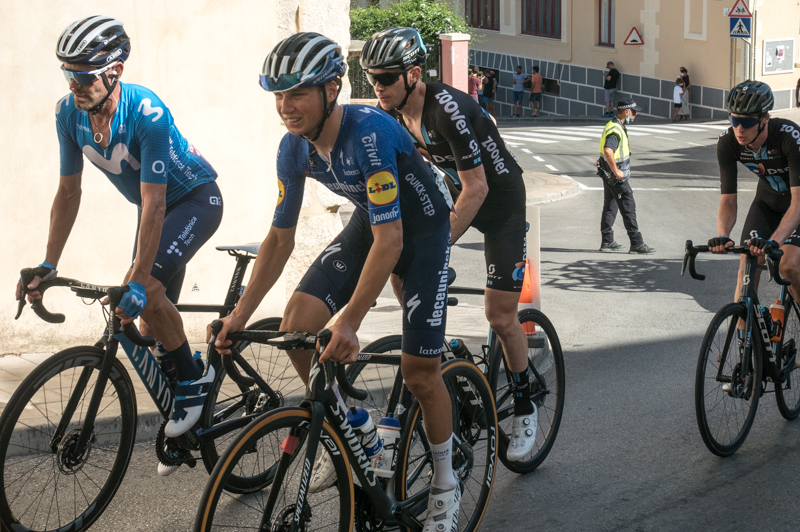 33_18
Finally, just a random image from my neighbourhood while I was walking to the bakery for my morning baguette. A churro stand is doing good business for reasons I do not fully understand–I consider churros a worthless mix of sugar and fat: