For the second year in a row, my friend Lars came to visit us during January. For him, it is a pleasant change from the Danish winter; for me, it is an opportunity to enjoy some days with my best friend, going back to our first year of high school in our hometown Aarhus. Lars and I share at least 3 interests: photography (he is actually a teacher of it), cycling and food. So lots of pictures this week from our wanderings around Alicante and drives in the surrounding mountains, as well as some sushi/pizza fusion at the end.
Main
The castañero in downtown Alicante and some nice customers: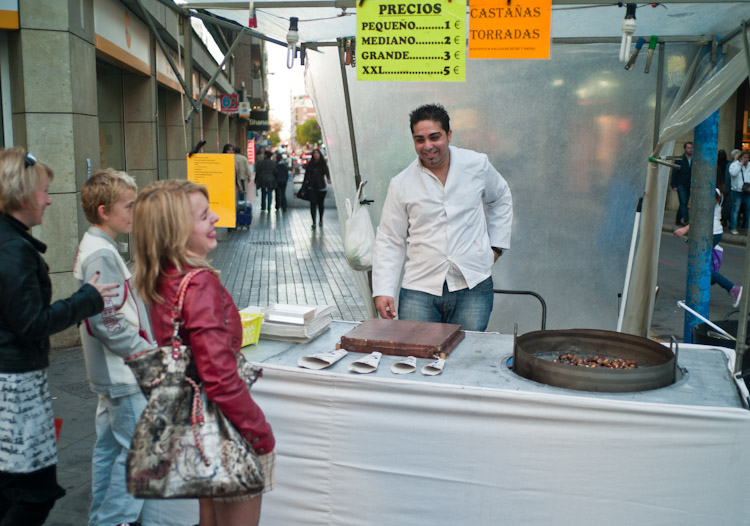 Alternates:
Alternate 1
The 2-Euro shop has adjusted prices in view of the crisis: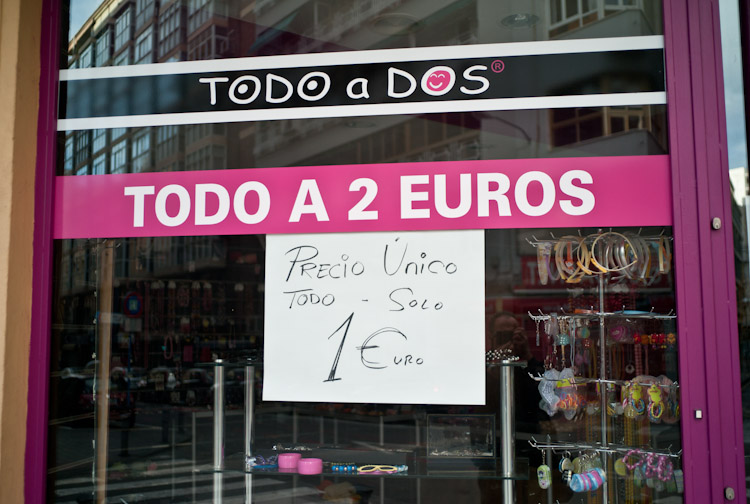 Alternate 2
Lars in action: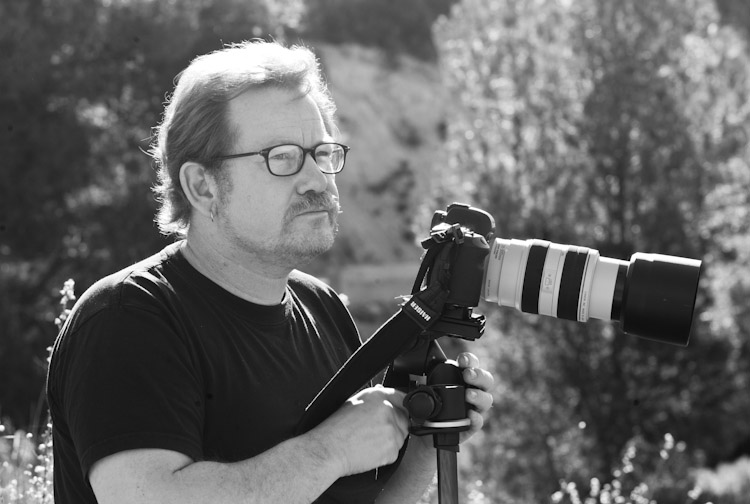 Alternate 3
Monday we drove to Valencia, stopping to have a look at the marshland and rice fields outside the city: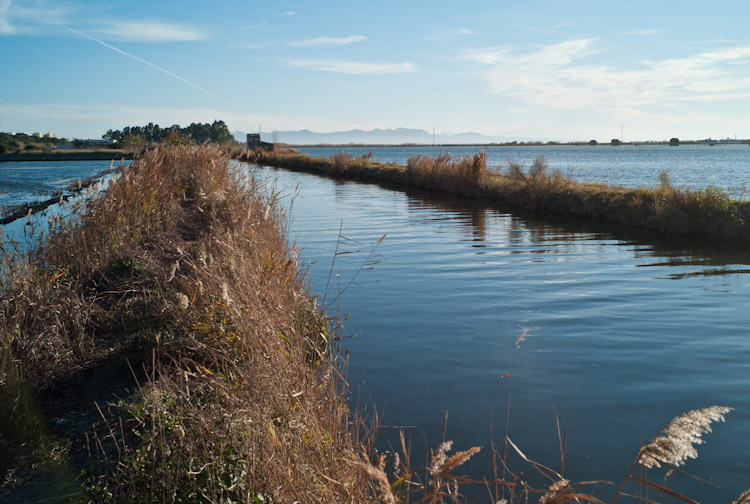 Alternate 4
Conversation inside Valencia's Mercado Central: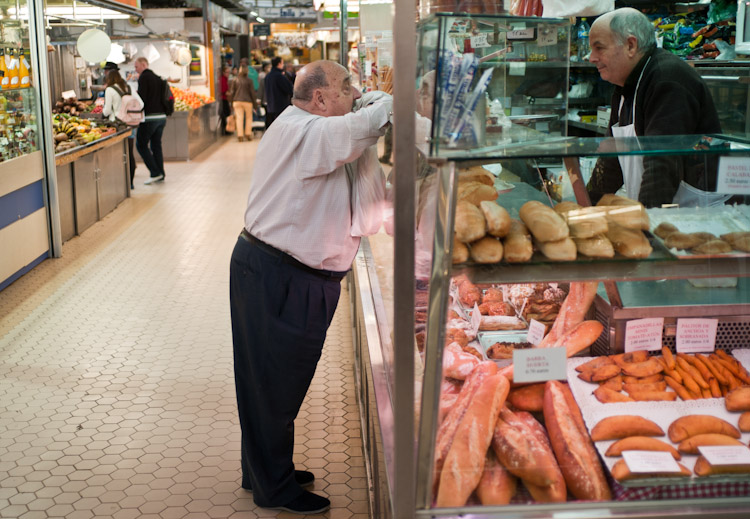 Alternate 5
Tuesday we went for a drive in mountains, along roads like this: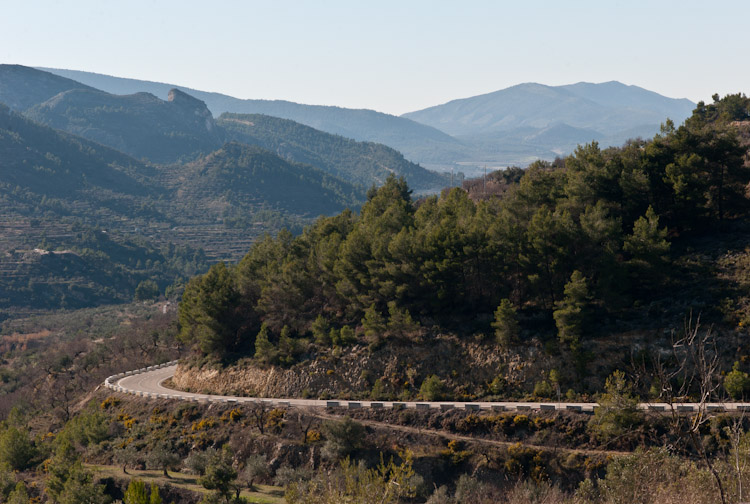 Alternate 6
…and this: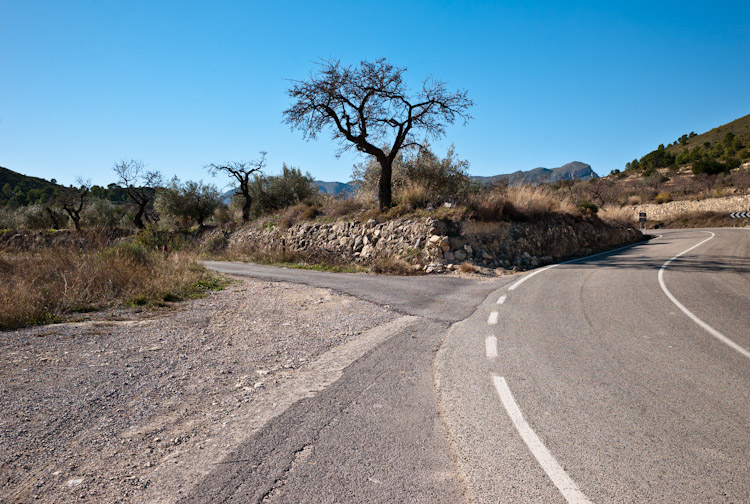 Alternate 7
Then we drove back down to the coast, to the pretty beach town of Villajoyosa, whose main claim to fame is to house the HQ of Spain's biggest chocolate manufacturer, Valor. But we had gone there to walk around along the beach and in the barrio: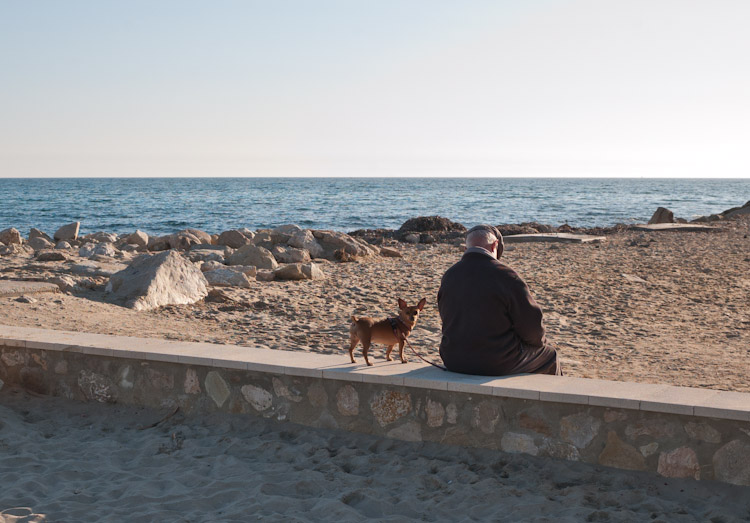 Alternate 8
Bridge, stairs, light and shadow: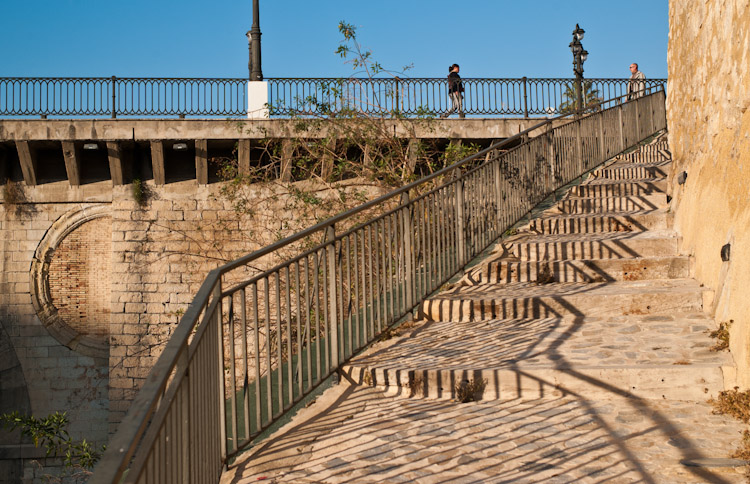 Alternate 9
The streets in Villajoyosa are definitely more suitable for cats than for cars: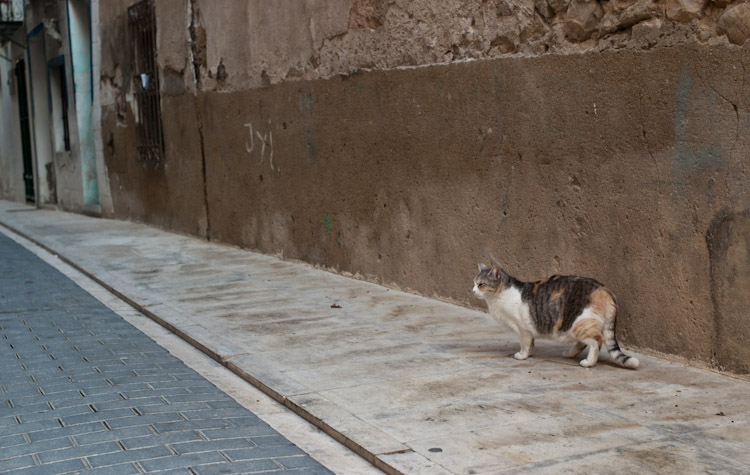 Alternate 10
Colourful houses and reflections: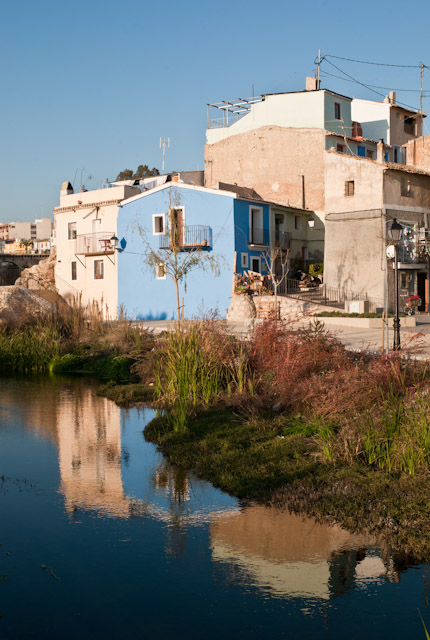 Alternate 11
One way to enjoy the beach:

Alternate 12
And another, more sedate manner: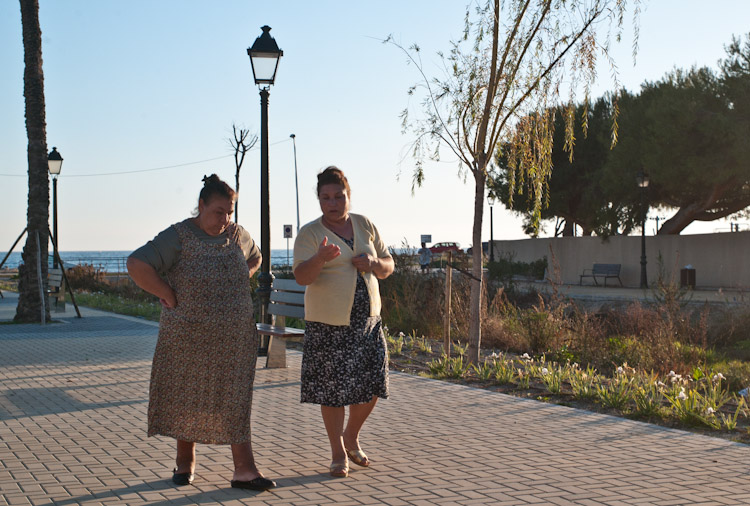 The following day we walked around Alicante. Even though I live here, I often discover details that I had not noticed before.
Alternate 13
Social realist relief outside the offices of a cooperative insurance company. Reminds me of Soviet-style "workers and peasants" art: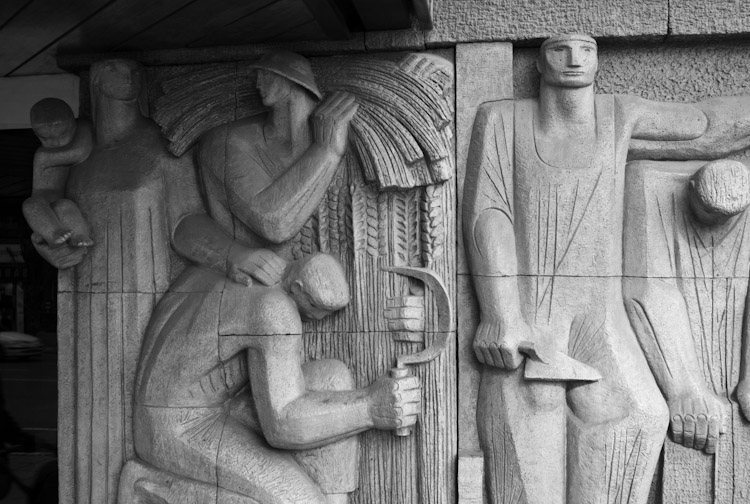 Alternate 14
Castillo Santa Barbara towers above Alicante. It was started by the Moors and completed by the Spanish following the Reconquista of this area in the late 13th century: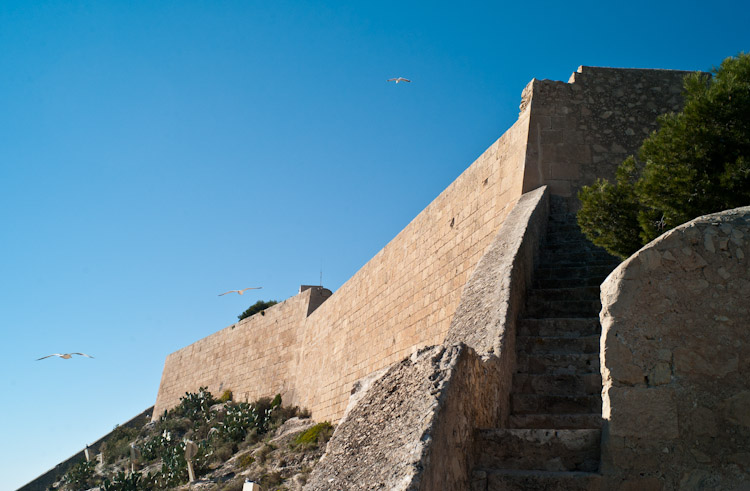 Alternate 15
When the defenders of the castle looked out during the Middle Ages, they presumably saw a different view: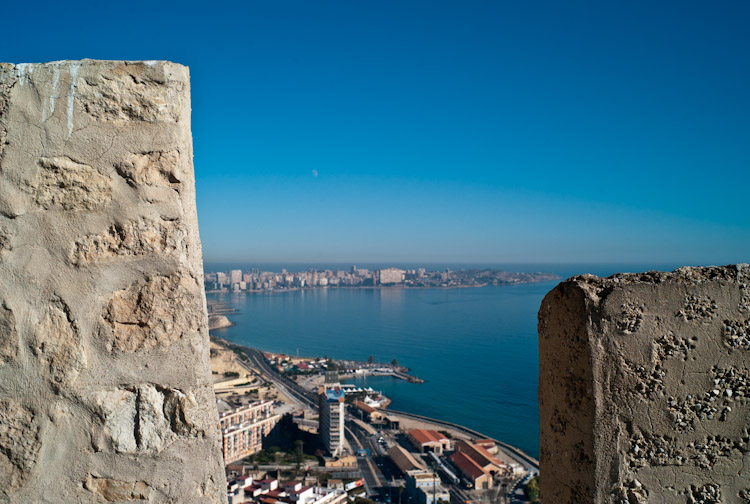 Alternate 16
Here is someone who does not care much about the view, preferring to enjoy a balmy January afternoon: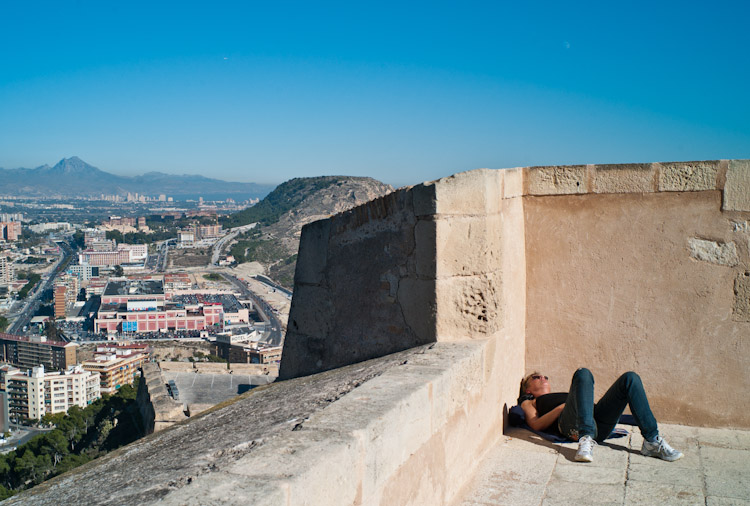 Alternate 17
A house being built on my street; in the meantime, the local stray cats have taken possession: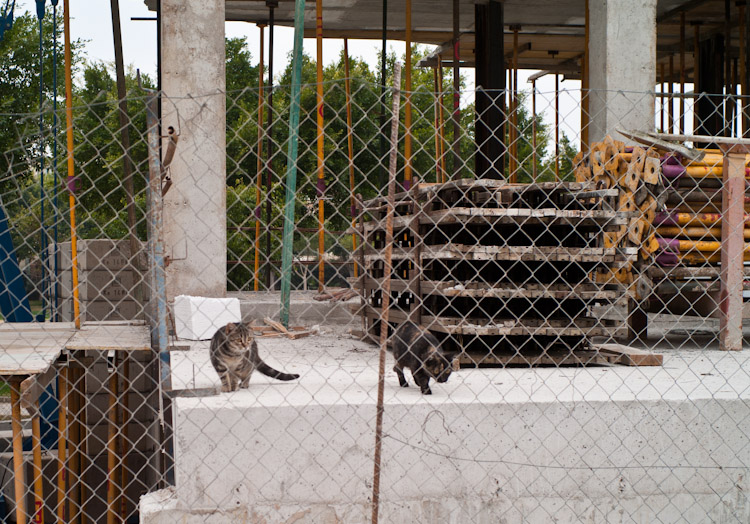 Alternate 18
We drove to Biar, a town about 40 km from Alicante, famous for its castle which we ignored, except that we enjoyed the view from the hill: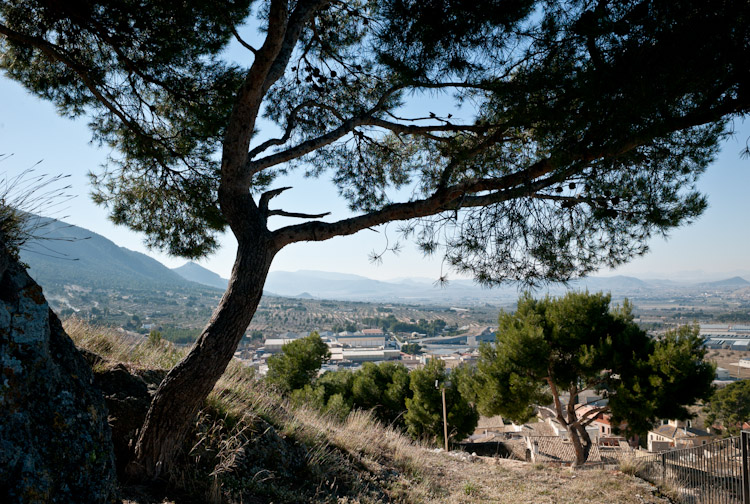 Alternate 19
This is what the streets in Biar look like. One has to be in good shape to live here: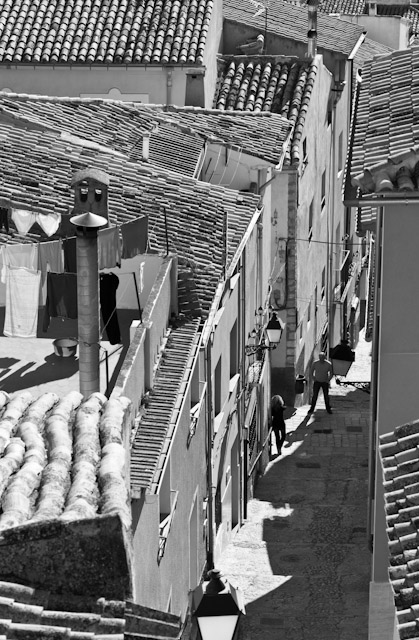 Alternate 20
To say that Biar is a sleepy town is an understatement. This is just about the extent of the life on the town's main square: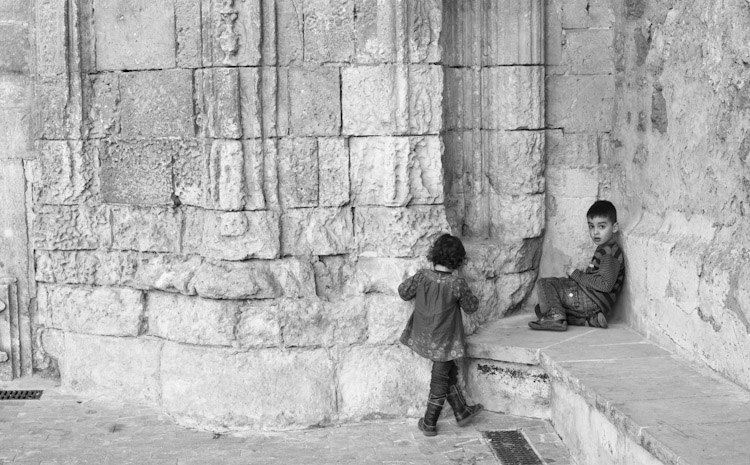 Alternate 21
Biar wildlife: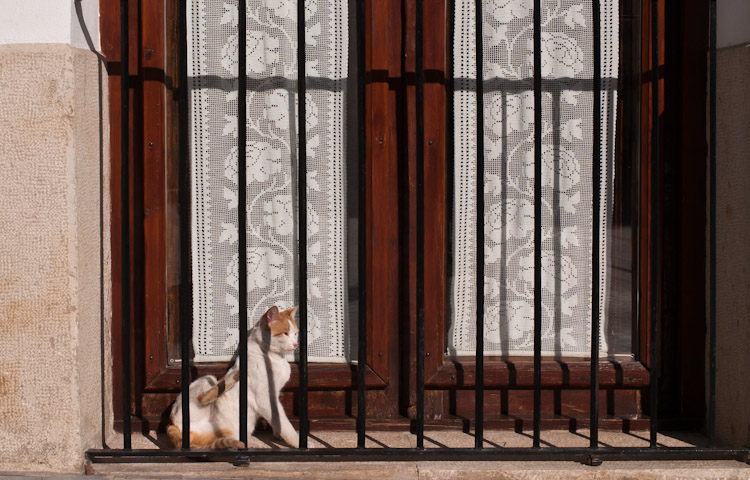 Alternate 22
The southern leg of the Camino de Santiago runs through Biar: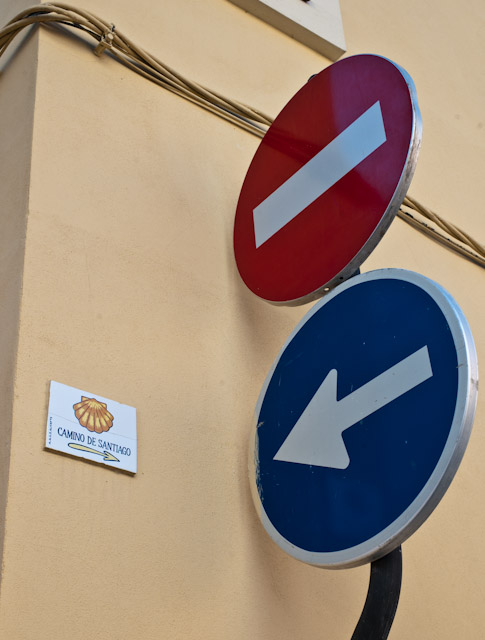 Saturday night we put Lars to work in the kitchen, as usually happens during his visits. He decided to treat us to a dinner of sushi followed by his homemade pizza. Great fusion! My contribution was some good 1995-96 Bordeaux from my stash.
Alternate 23
Making sushi: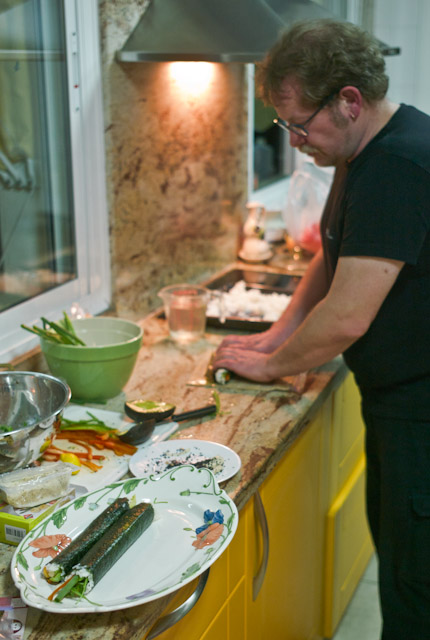 Alternate 24
A closer view: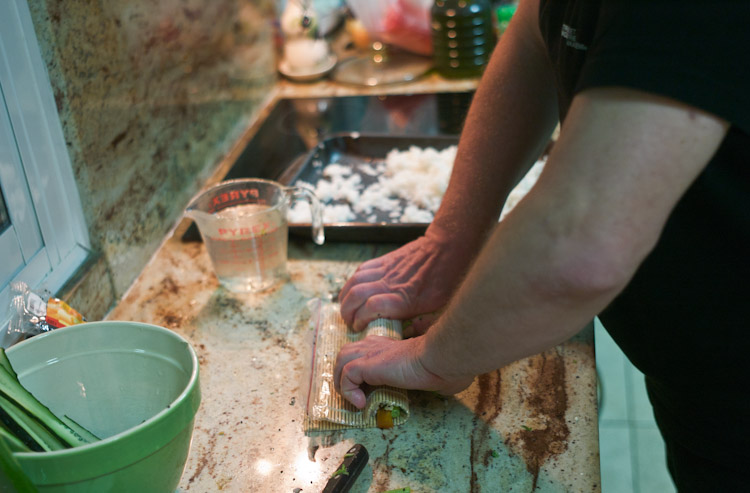 Alternate 25
Sushi rolls ready to be cut, incidentally all vegan: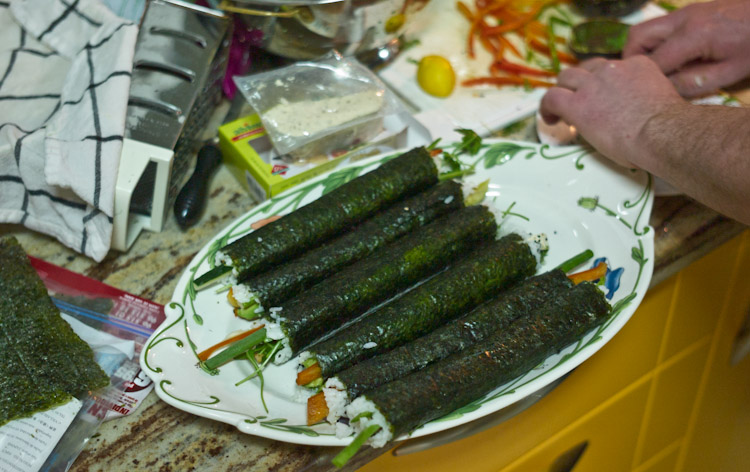 Alternate 26
When Lars makes pizza, he makes one per person, so that everyone can put their own toppings: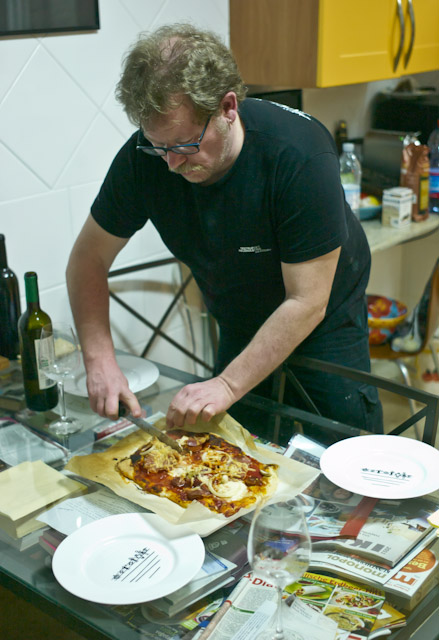 Alternate 27
This is mine: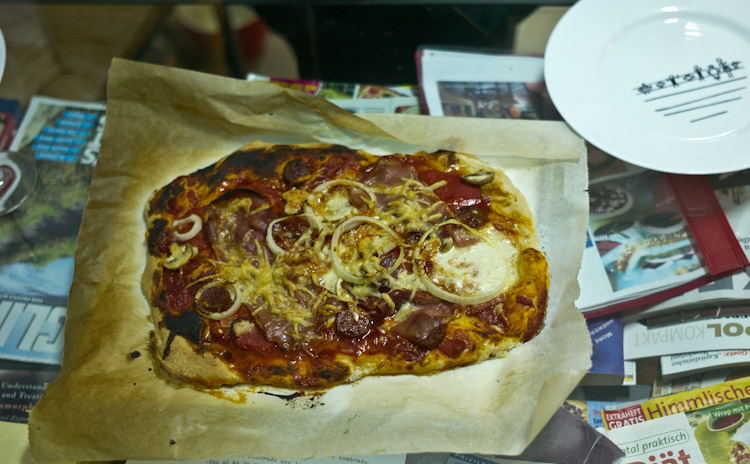 And so ends a wonderful week.