The week began at 4:30 a.m. on Sunday when I landed in Amsterdam after a 12-hour flight from Seoul. My connecting flight to Alicante was leaving at 5:30 p.m., so I had plenty of time to meet up with my LUG friend Michiel and walk around the city a bit instead of hanging out in the Schiphol lounge for 12 hours.
50_1
Sunday morning is not a particularly busy time at Schiphol, but still this is one of the world's main international airports. I spent a few hours in the KLM lounge working, until Michiel picked me up around 9:

50_2
The first order of business was to see a Lee Friedlander photo exhibition at FOAM: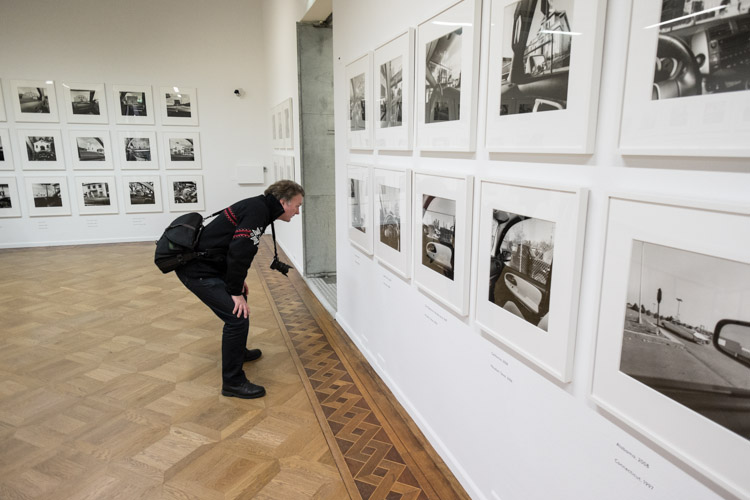 50_3
We then walked around the city a bit, enjoying the relatively good weather. Here is some wall art in the Bloemenmarkt, that seems to have spilled over onto the scooter: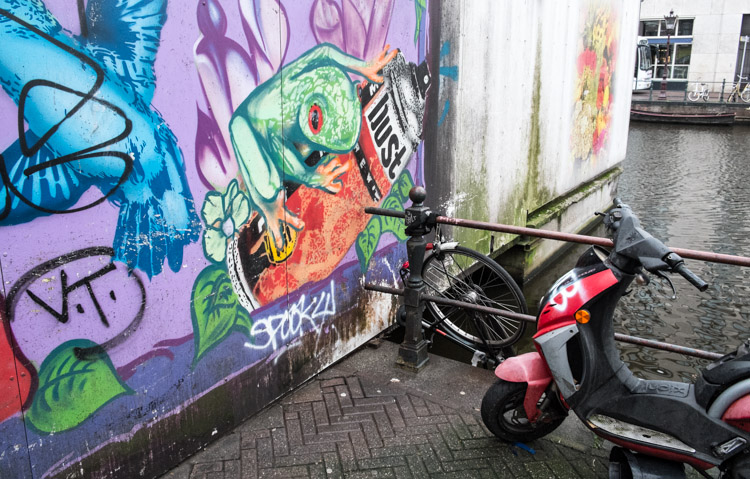 50_4
On the Rembrandtplein, since my last visit a few years ago, the statue of the great painter has been augmented by statues of the some of the characters he painted: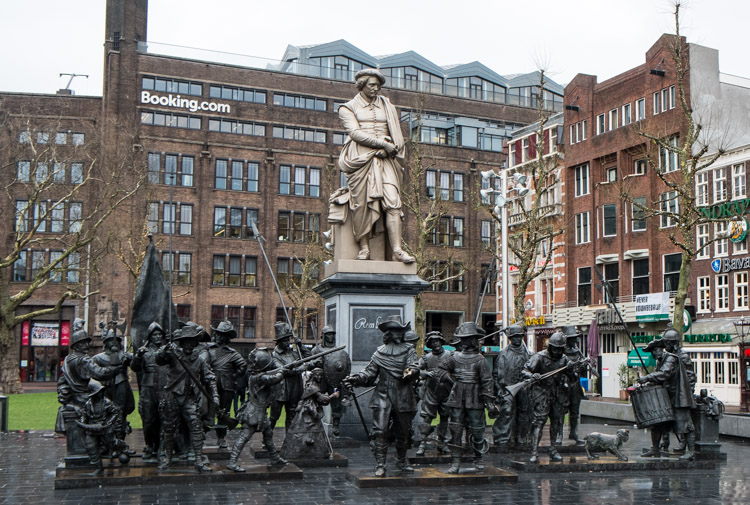 50_5
A serious photographer in action: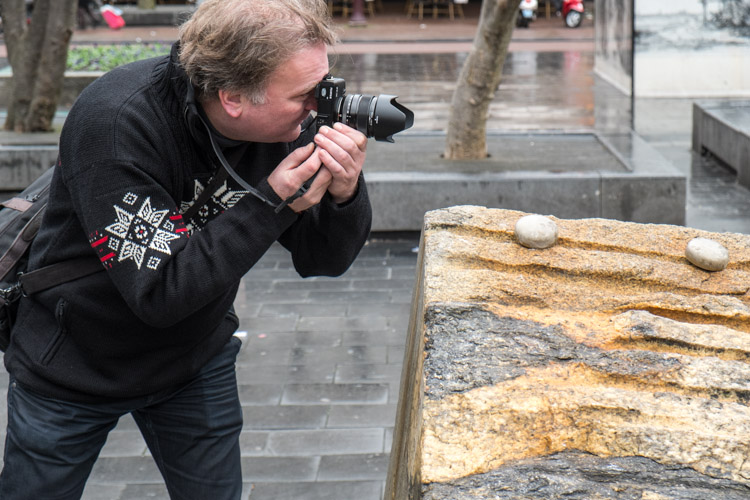 50_6
A casual photographer in action: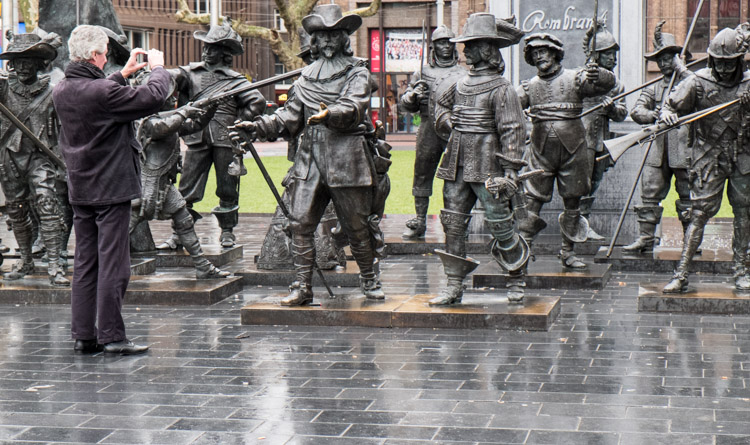 50_7
Red Bull: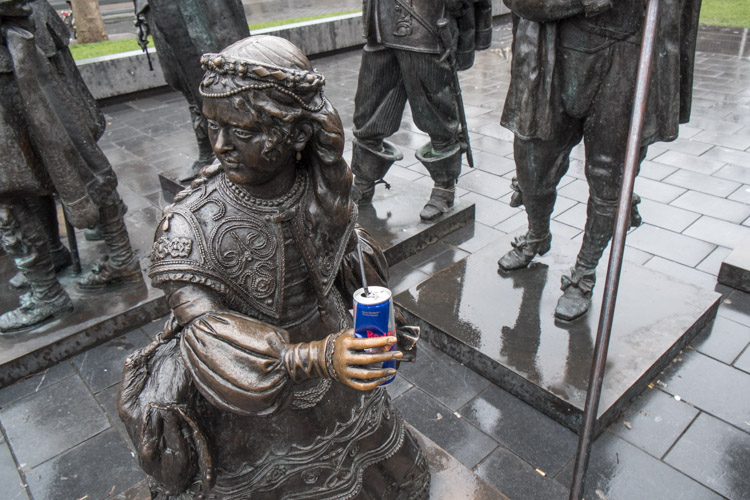 50_8
Classic Amsterdam scene, classic Amsterdam weather: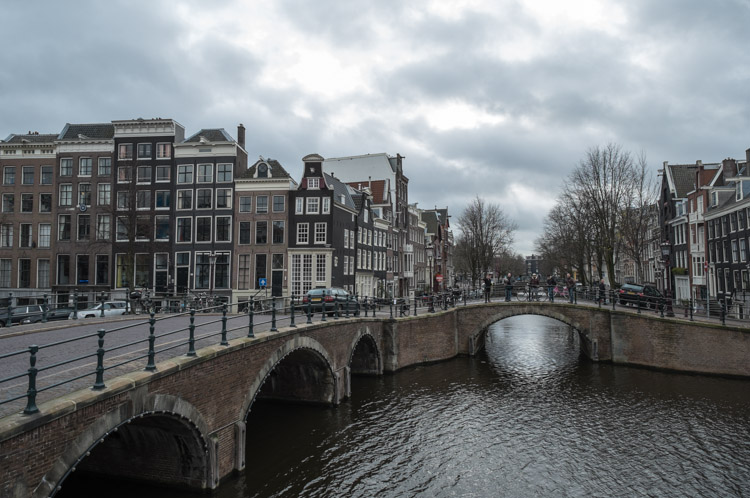 50_9
The houseboat may not be seaworthy, but it has modern amenities: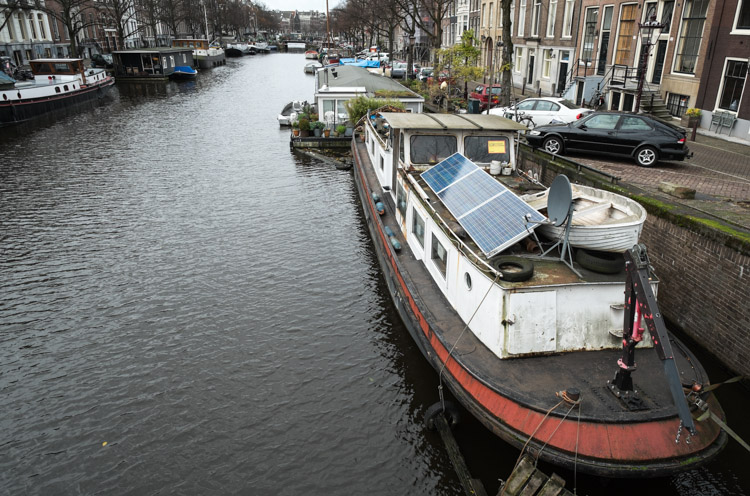 50_10
The sign says "if there were oil here, Shell would be drilling":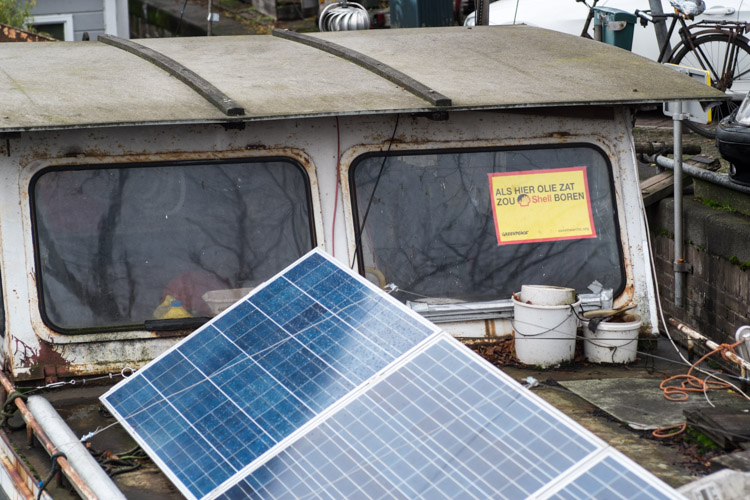 Michiel and I were both shooting with Fuji X cameras. He is one of the lucky few who has the new 1.4/23mm Fuji lens, which he was kind enough to lend me. So the remaining six pictures from Amsterdam are all made with this magnificent optic, at its maximum aperture of 1.4 to really demonstrate how good it is.
50_11
Bushuissluis and bokeh: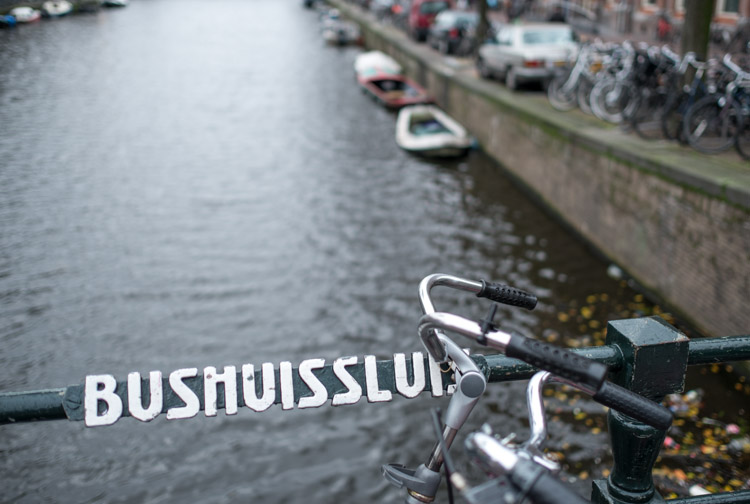 50_12
The people next to us at the restaurant where we had lunch: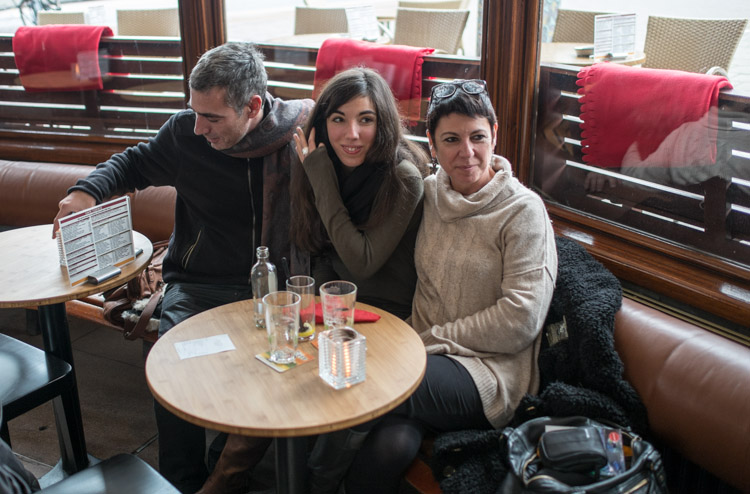 50_13
Amsterdam traffic: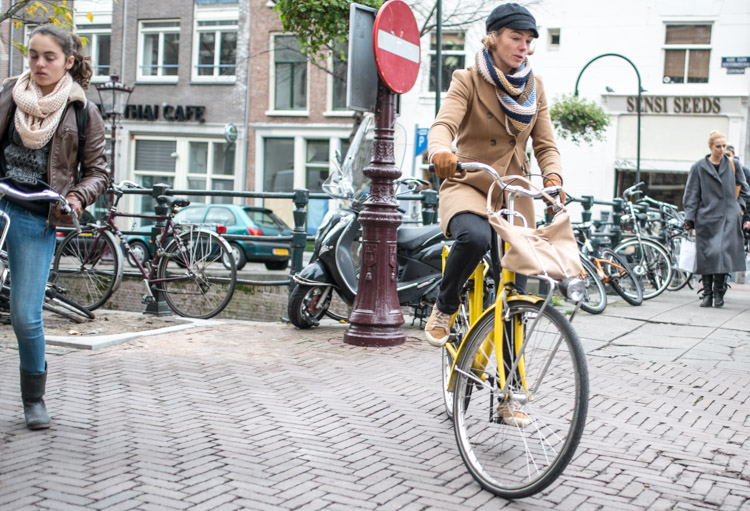 50_14
E.T. came home: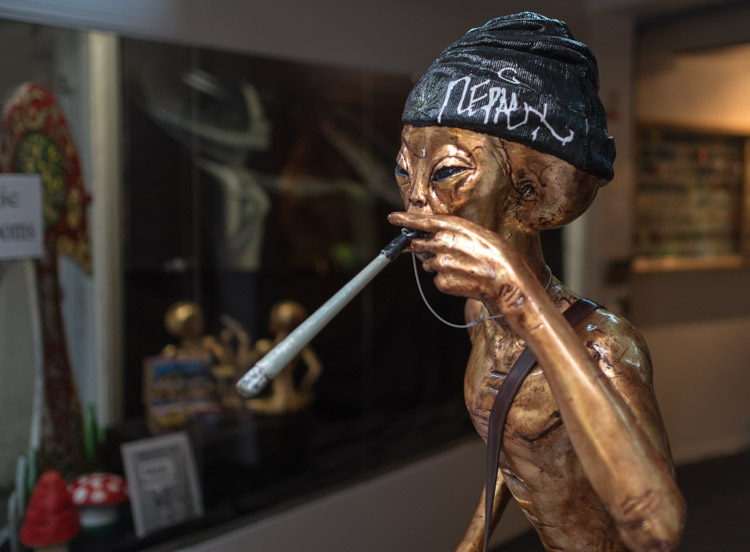 50_15
Tram and pedestrians mingle. I am always amazed that there are so few accidents, given the number of stoned and drunk tourists in this part of town: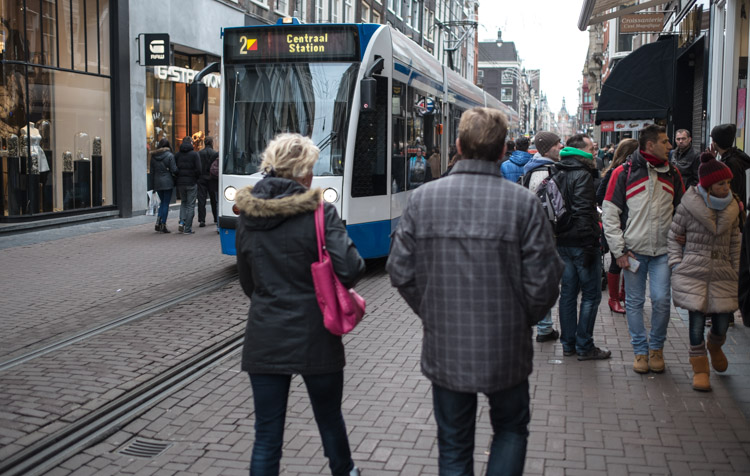 50_16
On Keizersgracht, where Michiel had parked, we walked past this piece of early US history: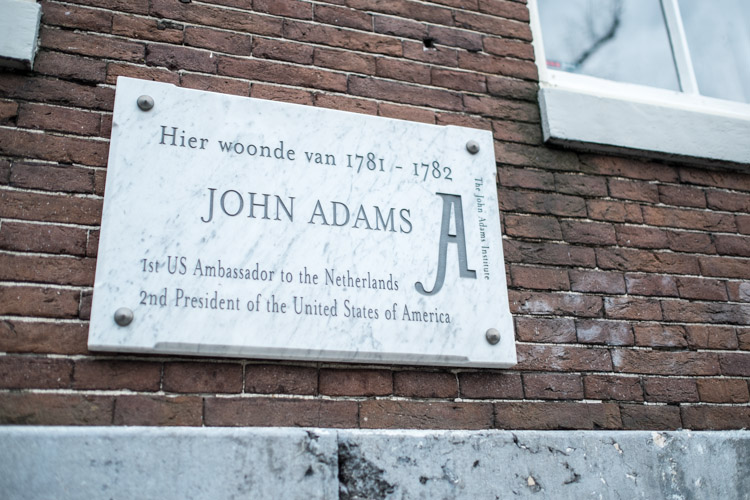 And then, on Sunday afternoon, I flew home to Alicante and went to work on Monday morning in a zombie-like state. The last five pictures are office-related.
50_17
During the weeks leading up to Christmas, we have various charity sales in the lobby of our office. Here are two lovely girls selling baked goods for a good cause (the actual cause escapes me):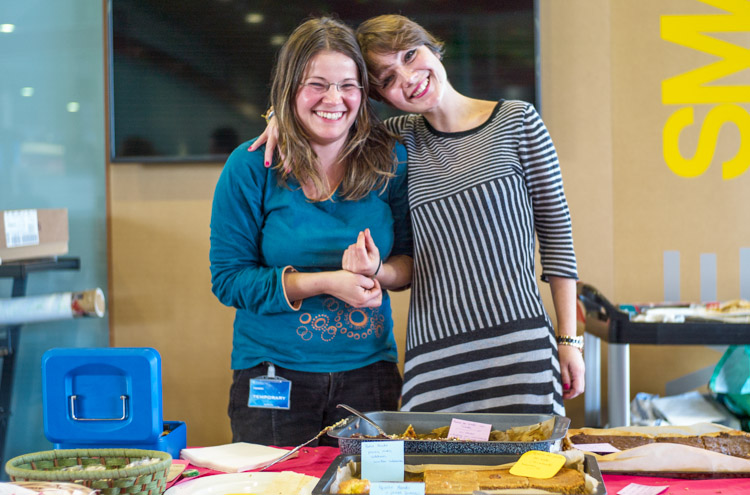 50_18
Friday afternoon I took my team out for lunch to celebrate the end of the year. We went to a restaurant called "Sabor de Cine". The food was excellent and so was the ambiance, with classic movies projected onto the wall behind the bar: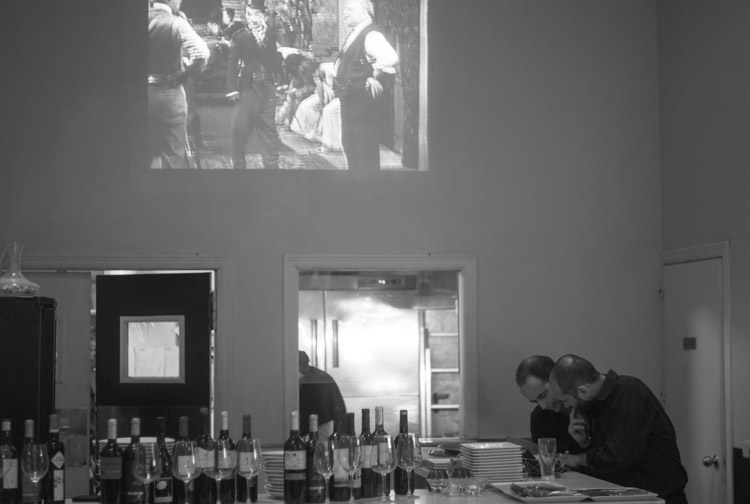 50_19
Carolina joined my team in March, and she has made a very substantial contribution due to her deep knowledge of econometrics and economic statistics. She is half Galician (north-west Spain), half Chilean: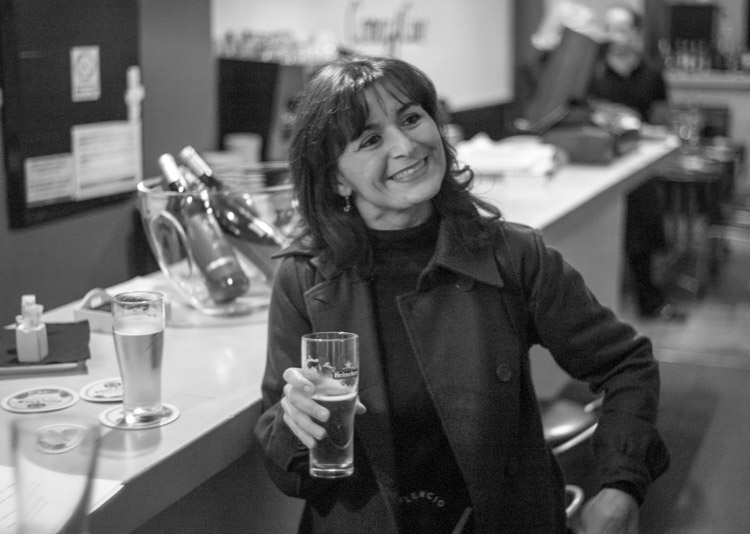 50_20
Marina is a trainee in my service. She will be with us for a total of 7 months. She is Italian, but from the northern, German-speaking part of Italy: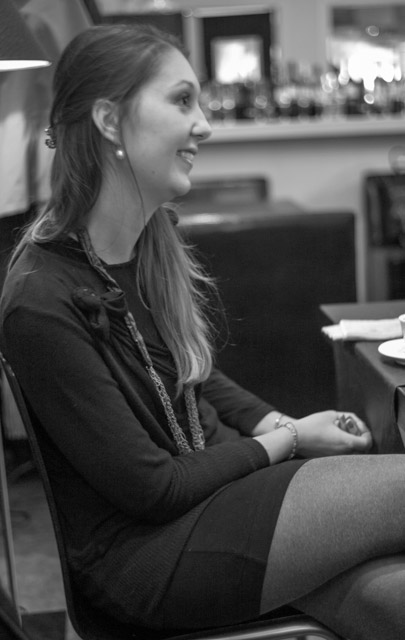 50_21
This is how every Spanish meal starts–a nice salad to share: