There are a couple of principal motives for this week: my office and my neighbourhood. But this being summer, there is also the chiringuito, of course.
Main
Our Lithuanian friend Egle is leaving Alicante to work for another EU agency, 1000 km away in Vigo. This week we said goodbye to her twice. On Sunday evening, we invited Egle and a few of her/our friends to an evening of curry. The women were chatting on the kitchen terrace: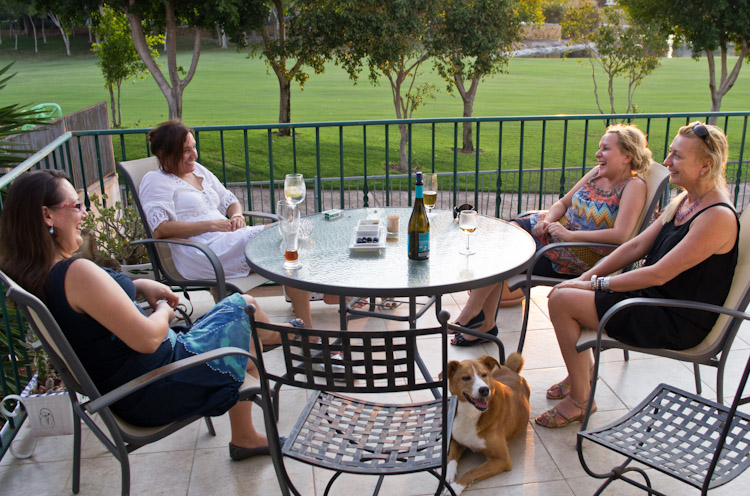 Alternates:
Alternate 1
Meanwhile, I was busy in the kitchen: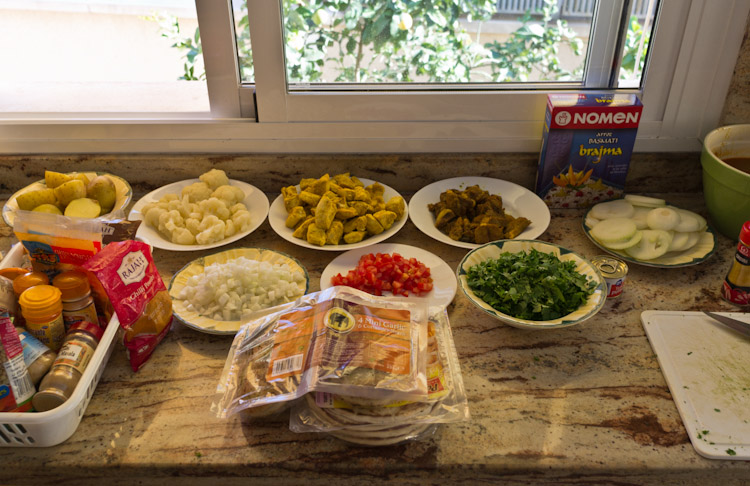 Alternate 2
I had to stop by a local Nespresso temple during the week: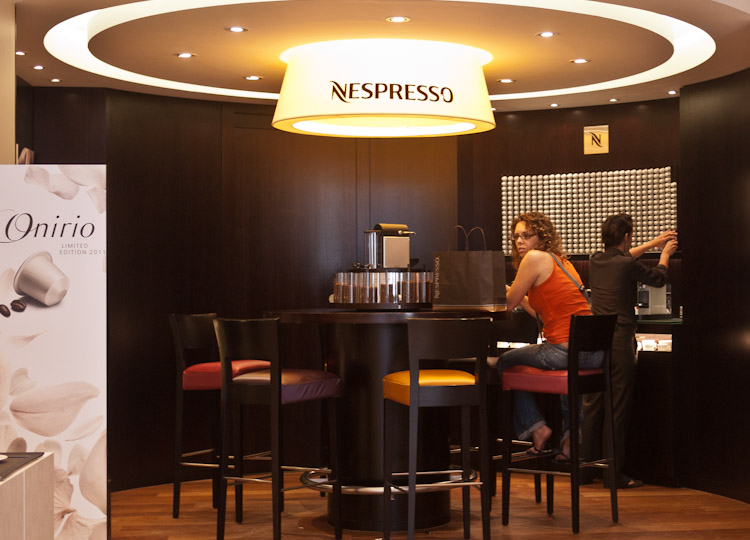 Alternate 3
It is summer, and so sometimes, when someone's child care arrangements have fallen through, the child is brought to the office. We don't mind: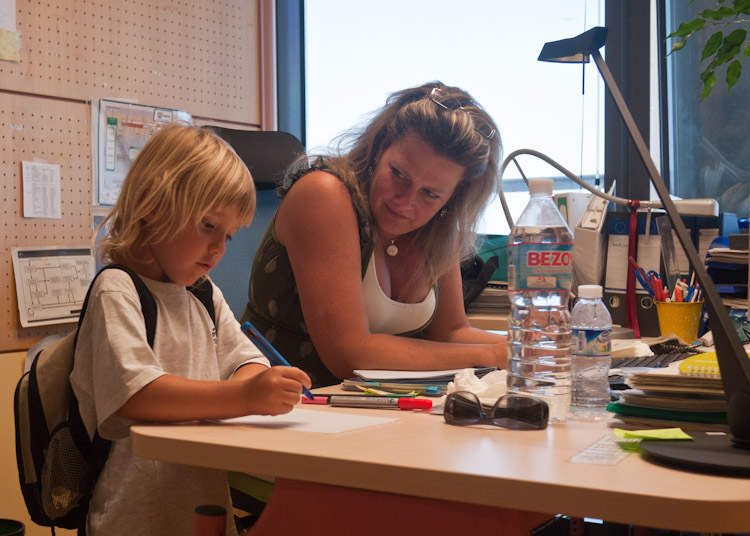 Alternate 4
Meanwhile, preparations for the renovation of the 5th (and top) floor were being finalized. About 70 people have to move to temporary offices for 3 months while the floor is renovated. Then they move back and the procedure will be repeated on the 4th floor etc. I am one of the lucky few not affected by all this, so I just walked around and took pictures: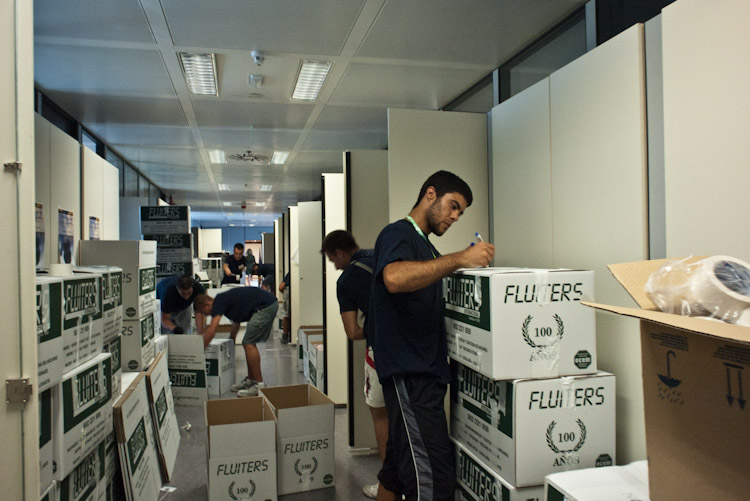 Alternate 5
But I actually spent a large part of my working hours like this: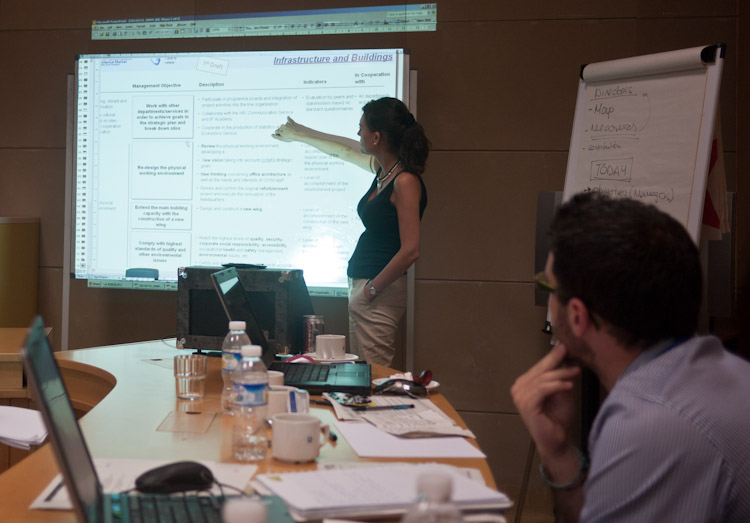 The next six pictures are taken while walking my dog.
Alternate 6
Dramatic sky over my neighbourhood: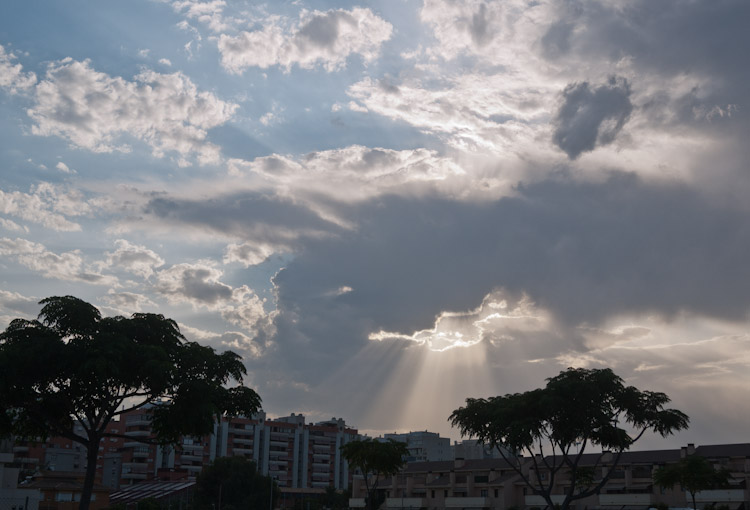 Alternate 7
Dog poop bag dispenser in the nearby park. Judging by the base, the dogs seem to like it too: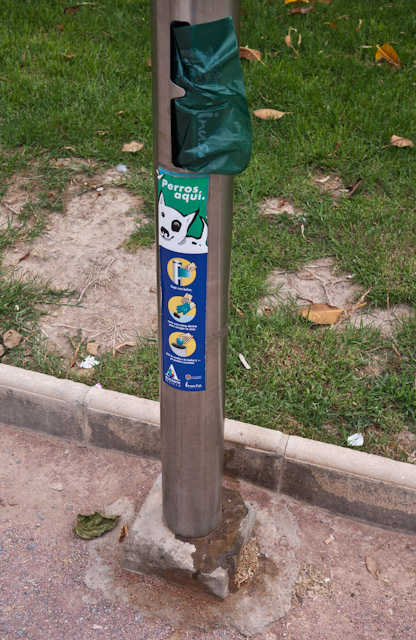 Alternate 8
Umbrellas are definitely not needed right now: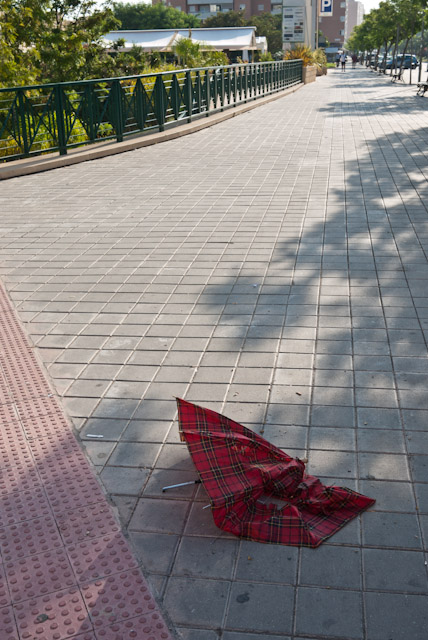 Alternate 9
These two little girls are having a serious conversation while their families are in the bar in the background. Typical scene from a summer evening around here: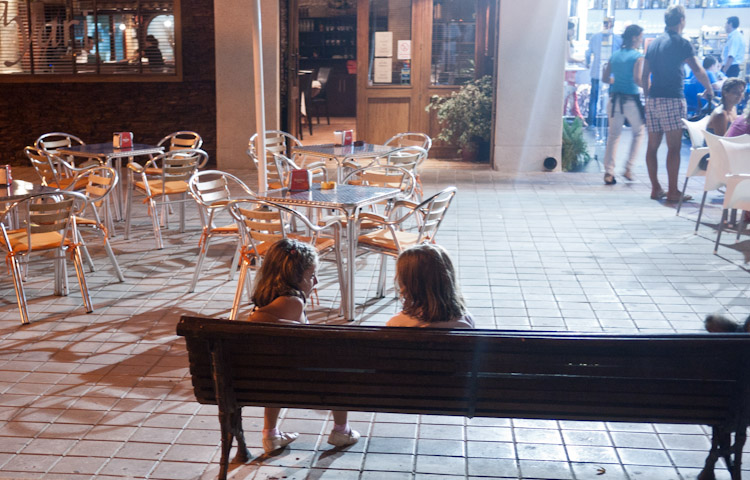 Alternate 10
There is a flock of stray cats living on the golfcourse. They take shelter in empty houses, of which there are a couple in our subdivision, or on construction sites like this one: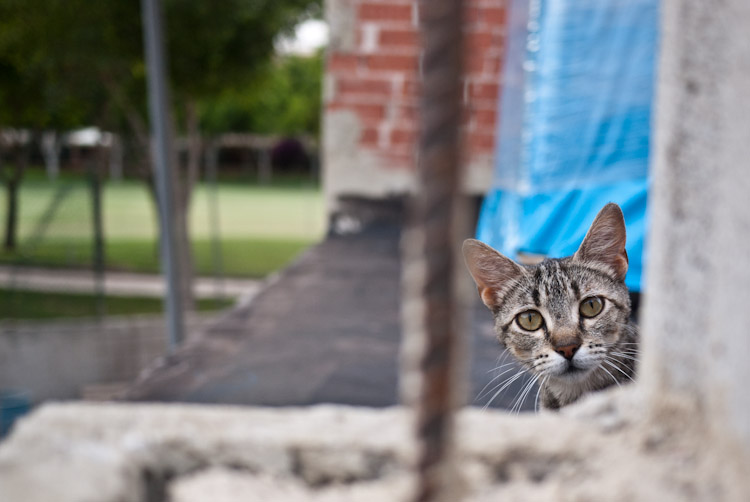 Alternate 11
We and at least one other family put out food for the cats: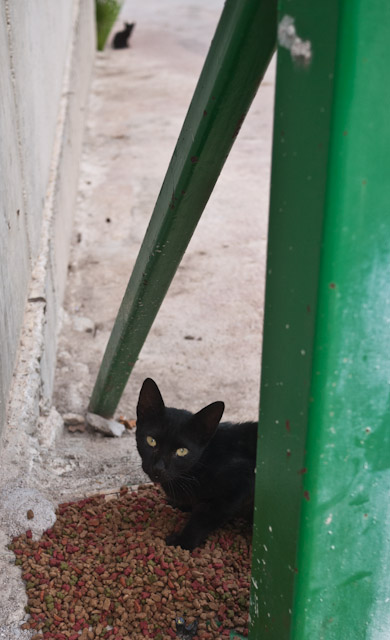 On Friday night, Egle had her "official" farewell party. She wisely chose to have it at the local chiringuito, or temporary beach bar. Much less work than having it at home, and just the thing to do on the first Friday evening of July.
Alternate 12
Overall scene: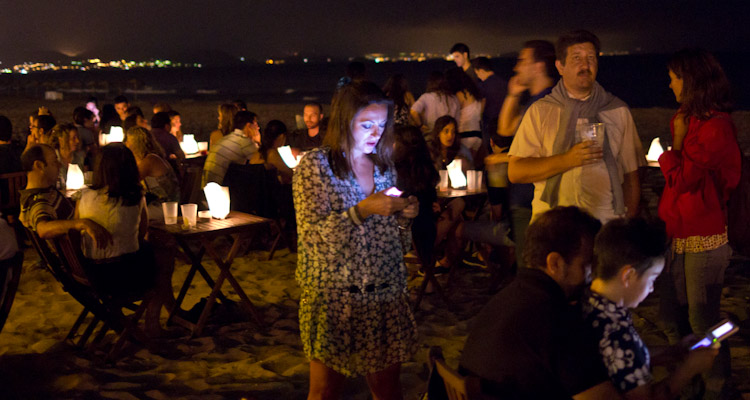 Alternate 13
The DJ: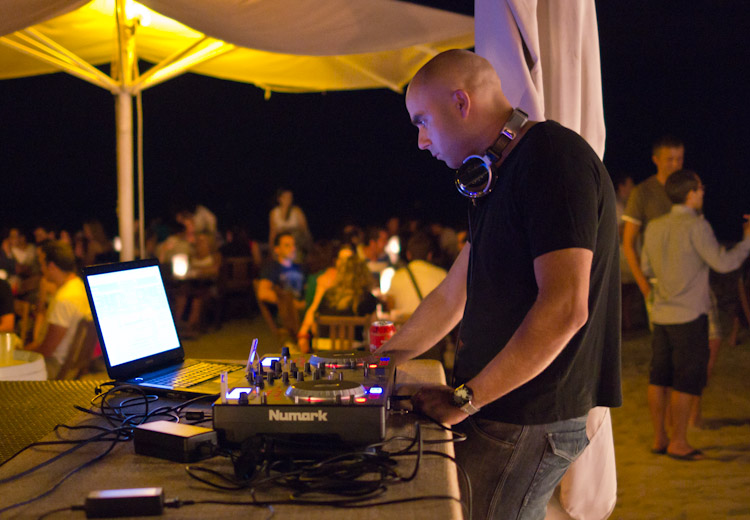 Alternate 14
The most important person at the chiringuito: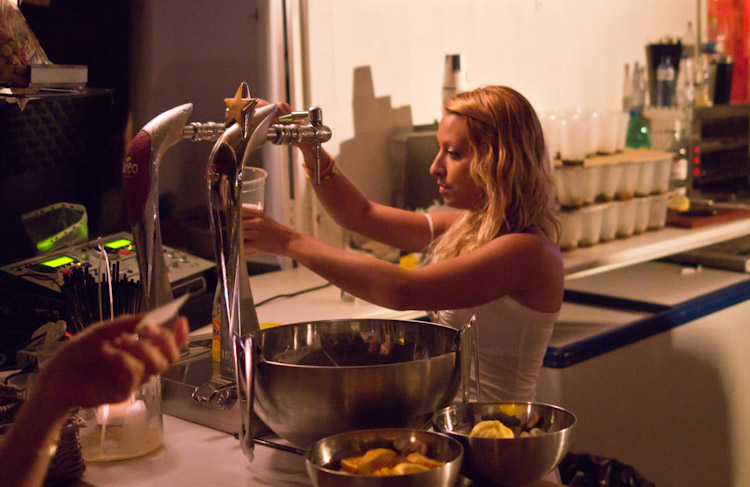 Technical note: if these last 3 pictures seem a bit soft, there a good reason–it was very dark, all are taken at f1.8 at ISO 6400, and even then shutter speeds were on the slowish side.