Last week started out stormy and even rainy. It almost made me feel like I was back in the Netherlands, except that it was warmer and the rain did not last more than one evening. But I start off with a few images from Albufereta beach, taken early Saturday morning.
Main
Surf, sand and stone: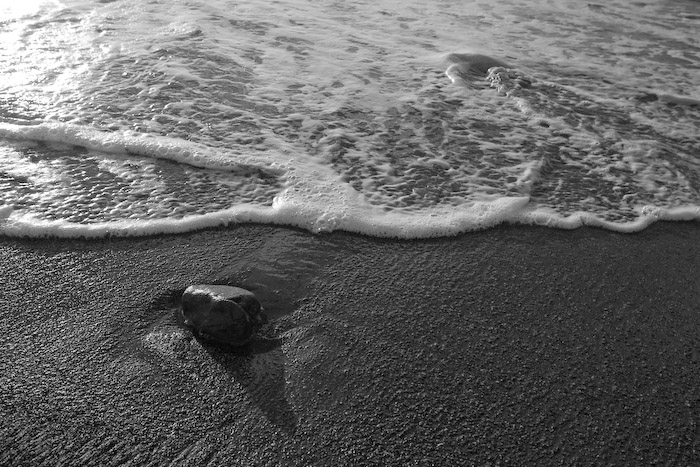 The alternates:
Alternate 1
Same scene as the main image: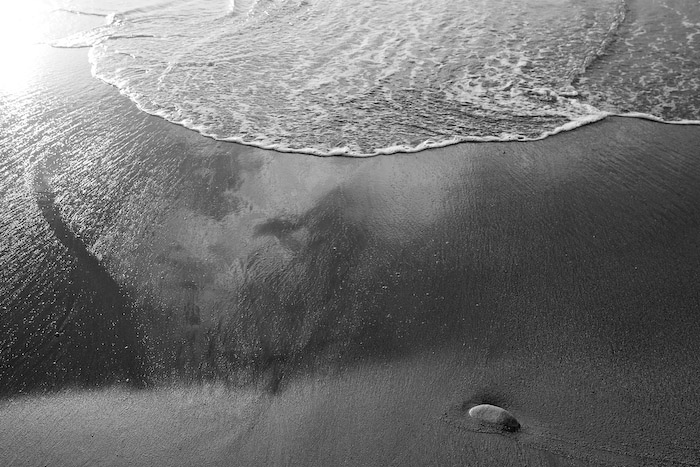 Alternate 2
Sand and surf: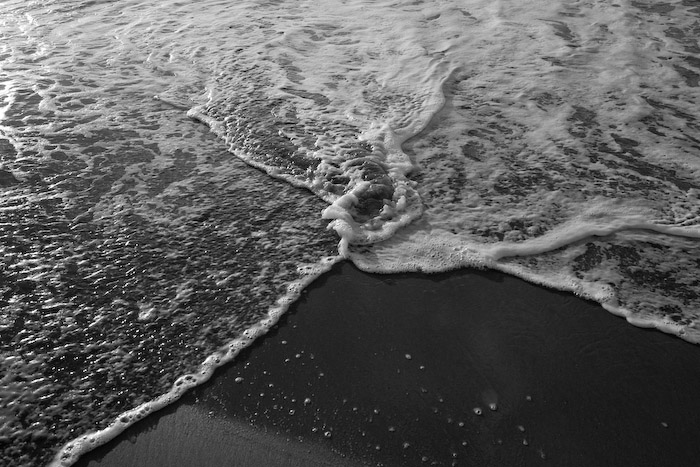 Alternate 3
The only presence on the beach this morning: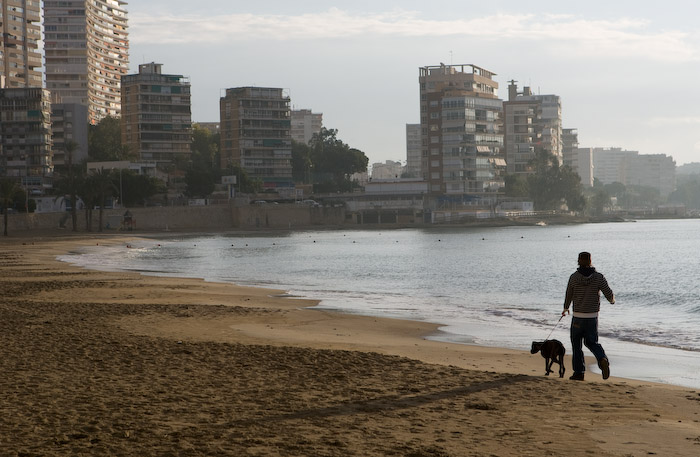 The next two alternates are from a rare rainy evening, both taken near Puerta del Mar in the centre of Alicante.
Alternate 4
Umbrellas are a rare sight here: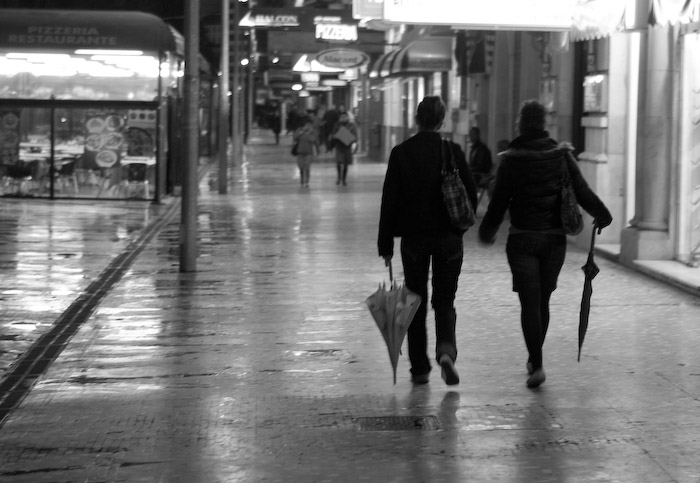 Alternate 5
One of my favourite watering holes–but no sitting outside tonight: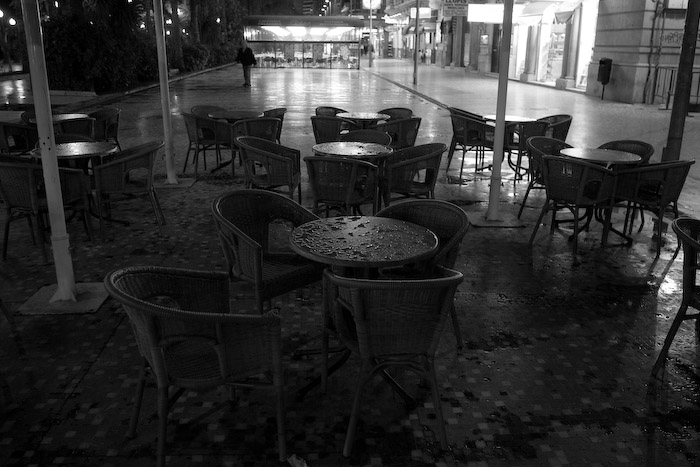 The remaining images are from an area south of Alicante, called Arenales del Sol. It is basically a bunch of mainly apartment buildings and is a British enclave. Not very interesting, except that I was looking for a bar where I could watch the Liverpool-Newcastle game.
Alternate 6
View of Alicante across a stormy bay: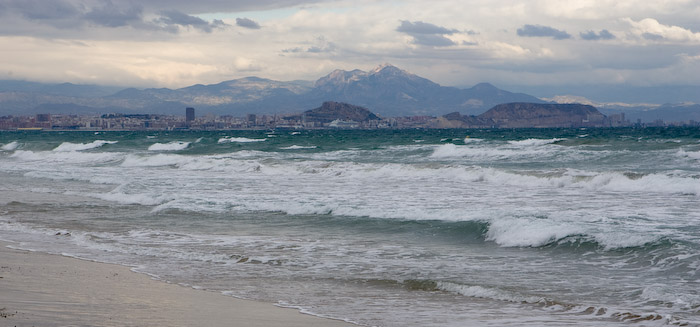 Alternate 7
But a windy day is good for some people: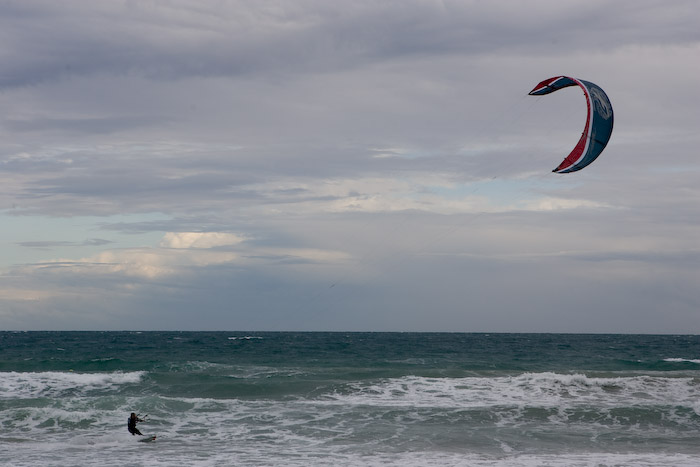 Alternate 8
I found my bar. The beer was good, the Liverpool game was on, and the landlady was friendly: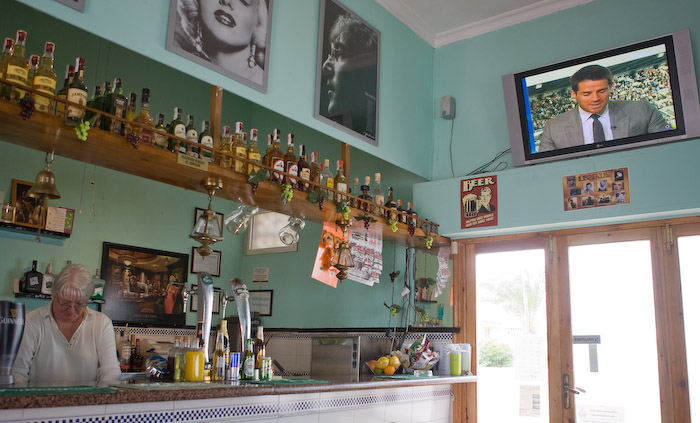 Alternate 9
She also had a sense of humour. She had personally selected this sign for her bar: