I spent the first week of 2012 in Wrocław, the city where I was born and where I lived the first 11 years of my life. There is a full gallery (see link at the end of this blog entry), but here I chose some images fro my wanderings around the city.
1_1
The death of Michael Jackson apparently touched people everywhere:

The next 10 pictures are from WrocÅ'aw's main art museum. Even though it is walking distance from my sister's apartment, I had never visited it, and she had not been there for many years. So, we went on Friday and we did not regret it.
1_2
The main hall of the museum: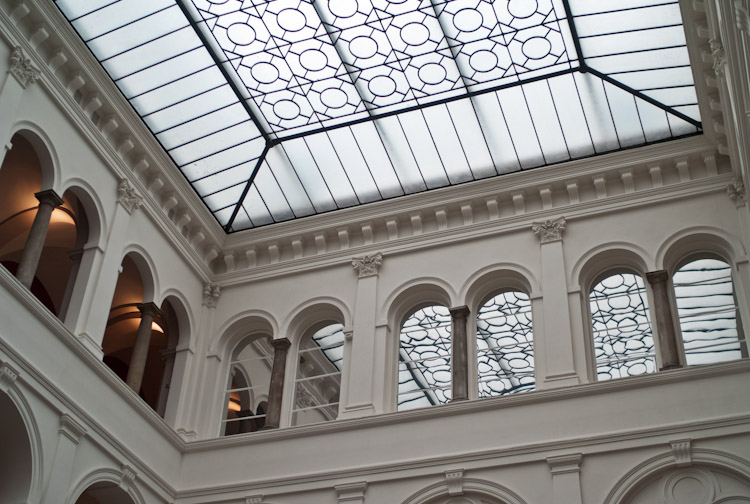 1_3
On the ground floor, there are sculptures, mainly sarcophaguses from around 1000 years ago. Most of them were originally in churches around the city, but were taken to the museum to better preserve them: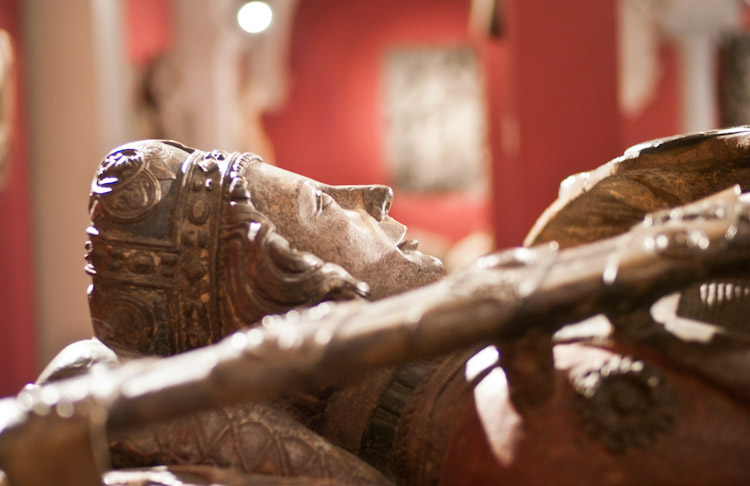 1_4
On the second, third and fourth floors there is the usual mix of religious and portrait paintings, pretty boring actually, except perhaps this painting which shows that people in the old days were not as hung up about breastfeeding in public as they are today in some countries: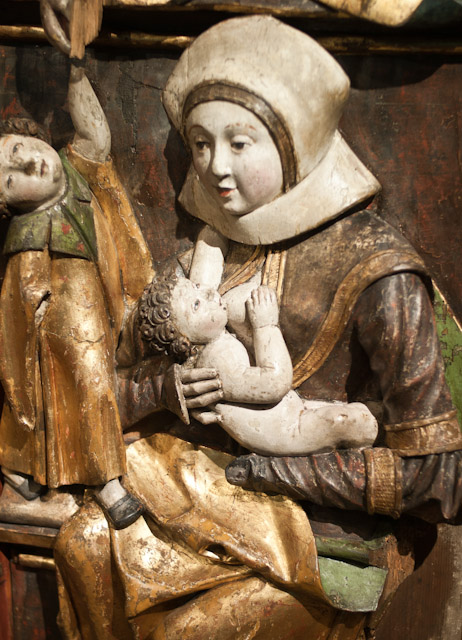 1_5
The real gem of the museum is the top, 5th, floor, which has art from the 1960s through today. It was a real revelation: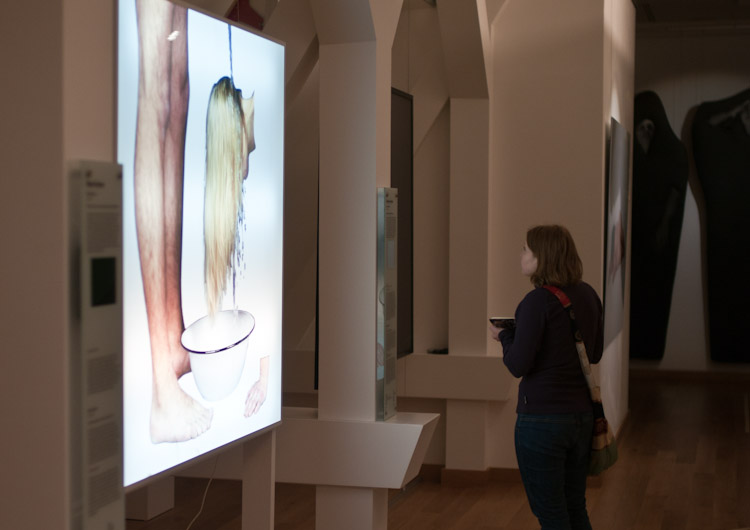 1_6
Faces: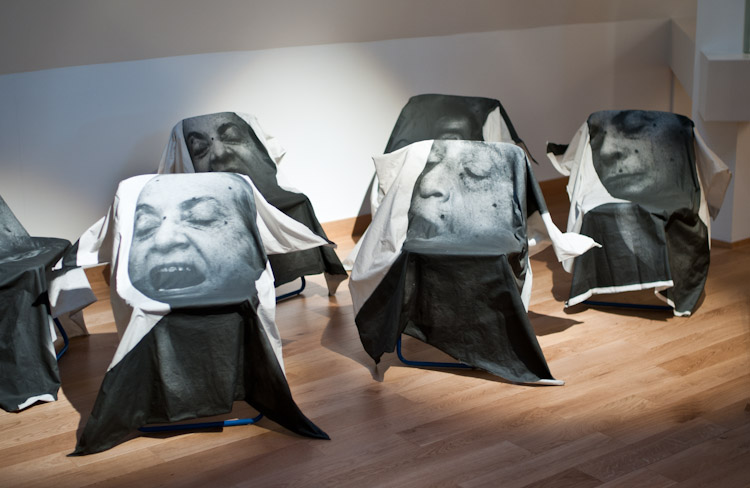 1_7
Man with tyre, by Magdalena Abankowicz: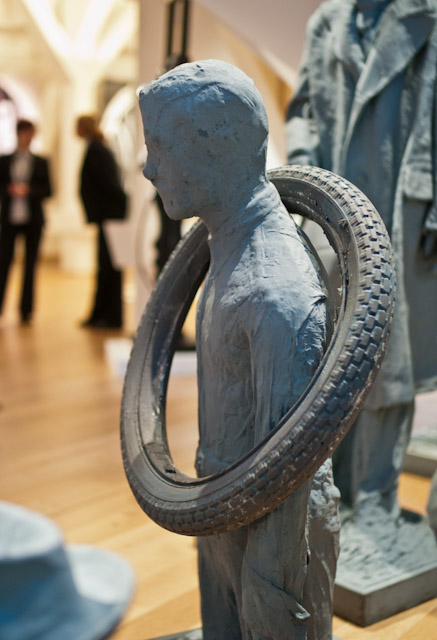 1_8
Karl is there too: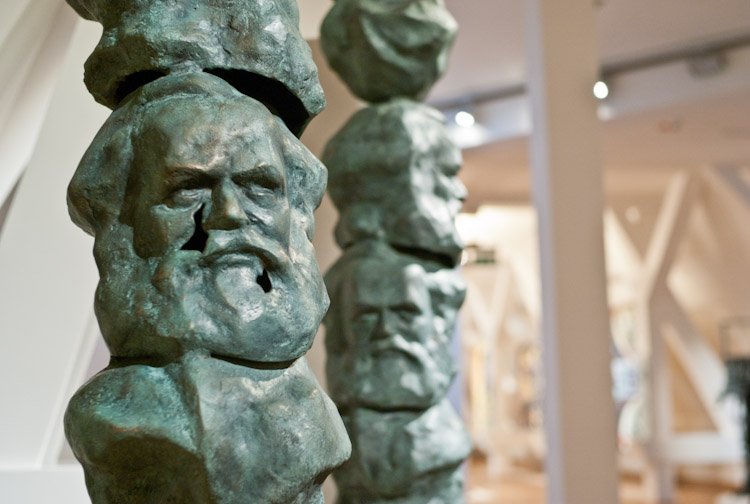 1_9
Face, by Anna Szapocznikow: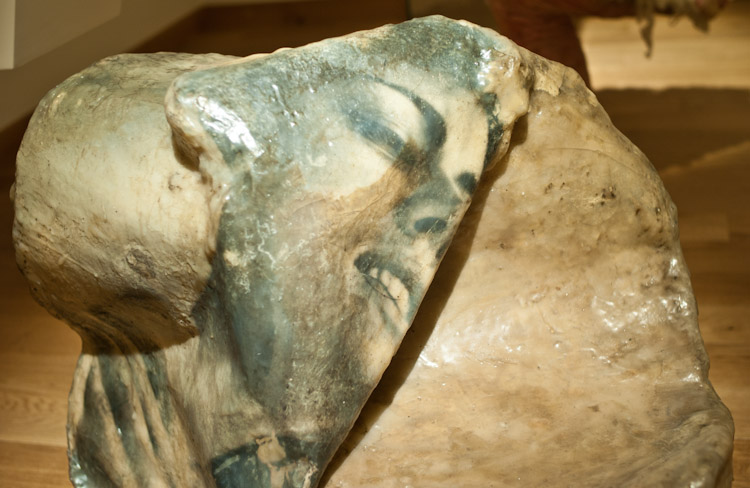 1_10
Holocaust-inspired work, by Anna Szapocznikow: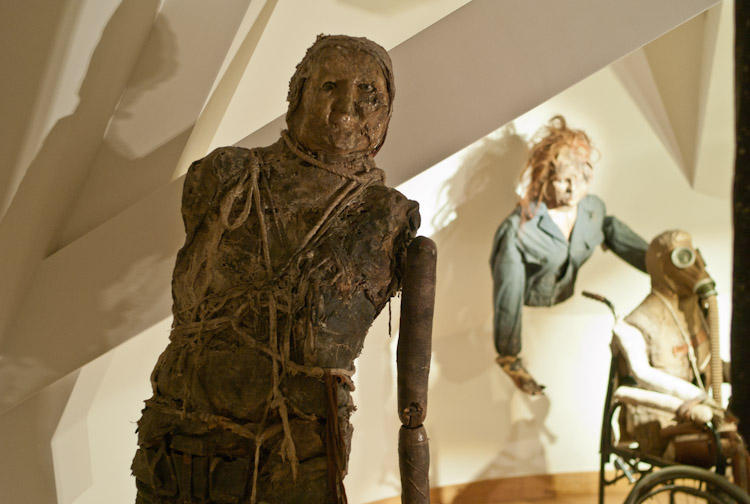 1_11
Magdalena Abankowicz room: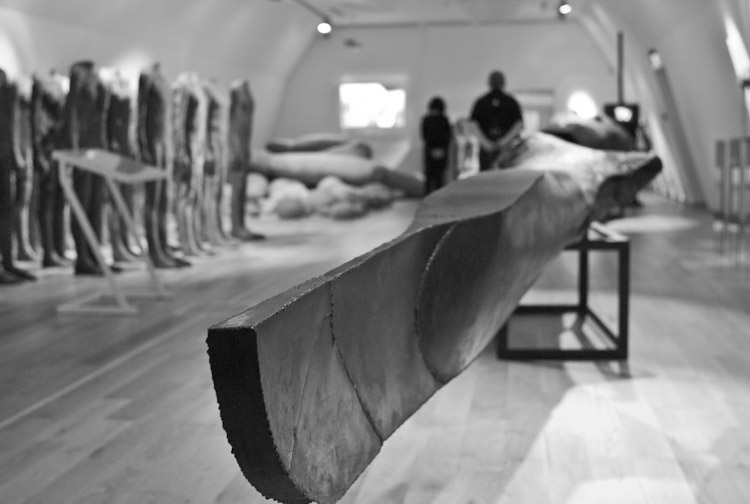 1_12
Faceless communist men: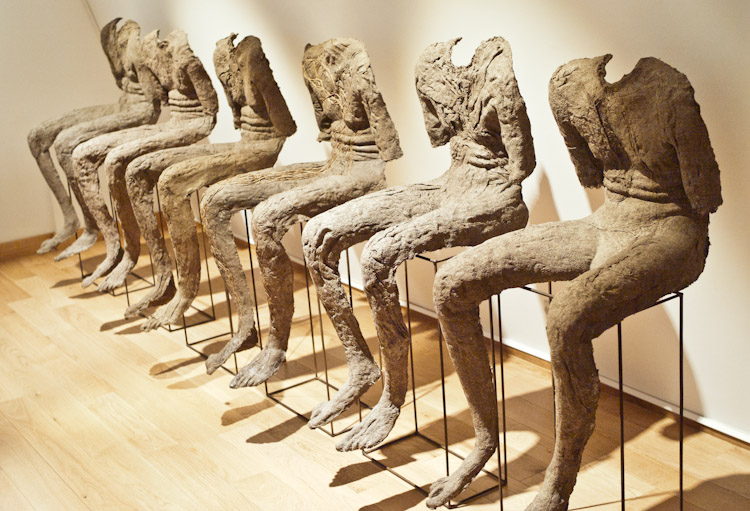 1_13
A work by one of the most celebrated Polish artists from the post-war era, Władysław Hasior: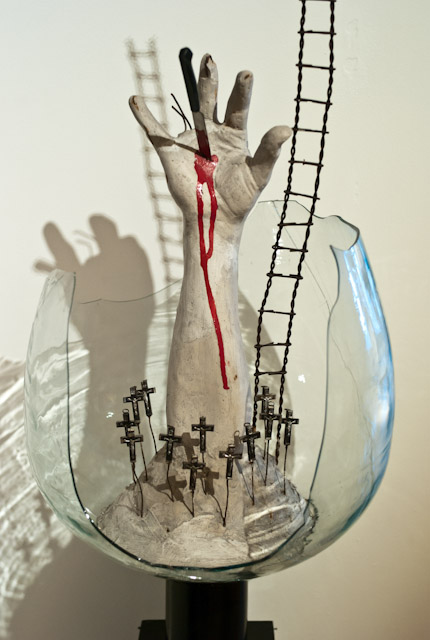 After seeing all this modern art, I walked to one of the many churches, St. Wojciech (Saint Adelbert of Prague). It was supposed to have a creepy crypt, but I found no way of accessing it. Nonetheless, the church turned out to be rather interesting.
1_14
Like most Polish churches, this one venerates the Virgin Mary:

1_15
The nativity scene was modern, quite surprising: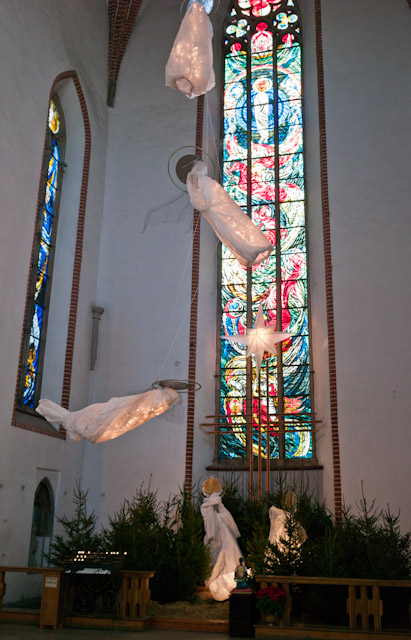 1_16
In fact, it was almost abstract: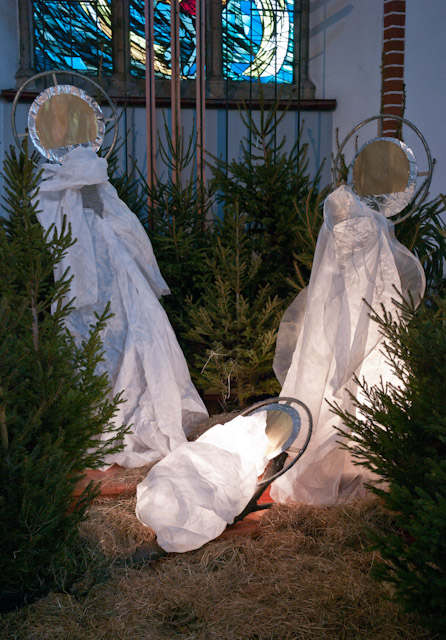 1_17
Memorial plaque for the victims of the Armenian genocide in Turkey in 1915: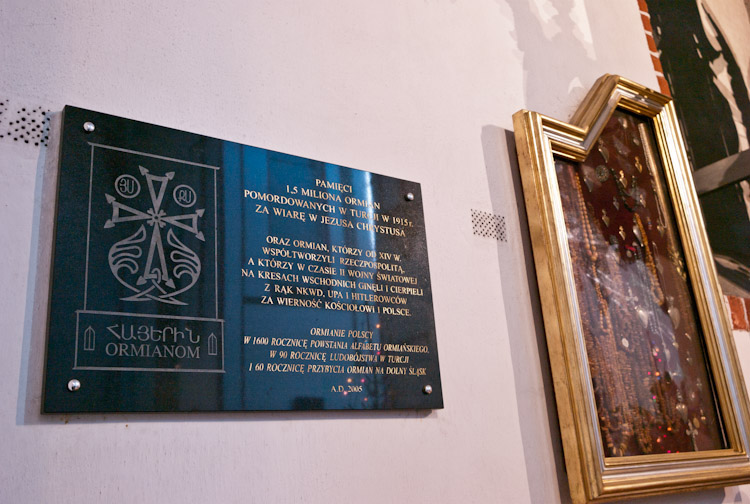 1_18
I am not sure who this guy is, I just liked the light falling on him: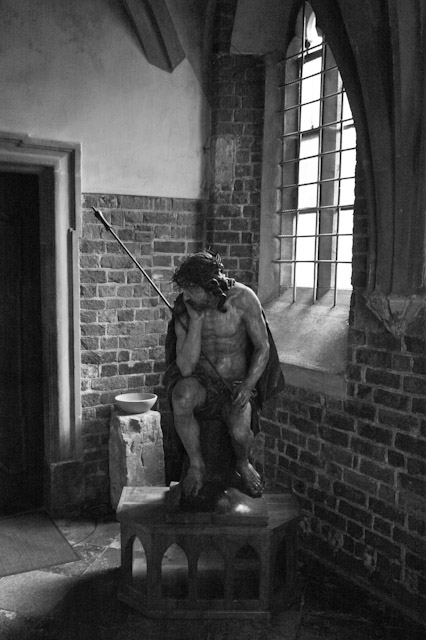 1_19
I continued my walk across Ostrów Tumski and crossed one of river Odra's tributaries on the Piaskowy Bridge. By now the sun had set, and the light was magic: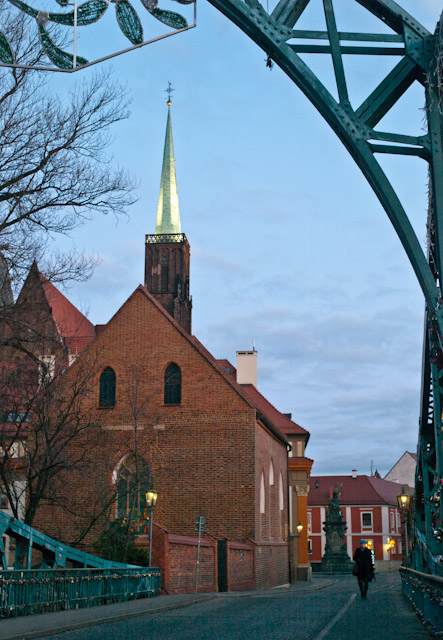 1_20
I walked along the Odra and enjoyed the view of Wrocław University, where my sister studied back in the 1960s: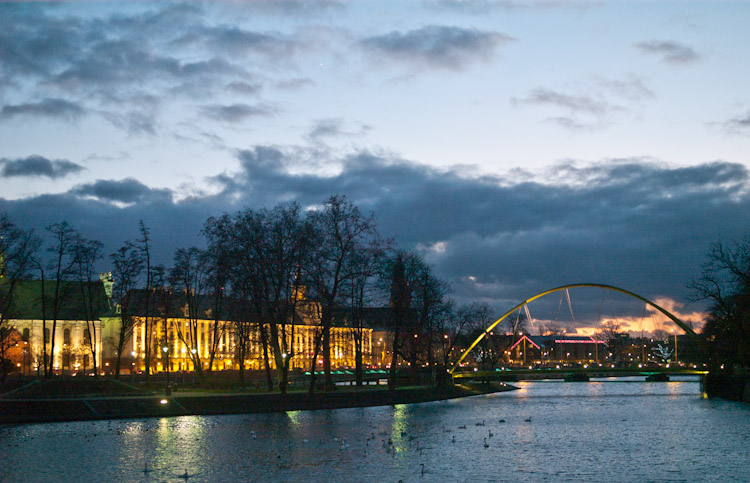 1_21
Another view of the university: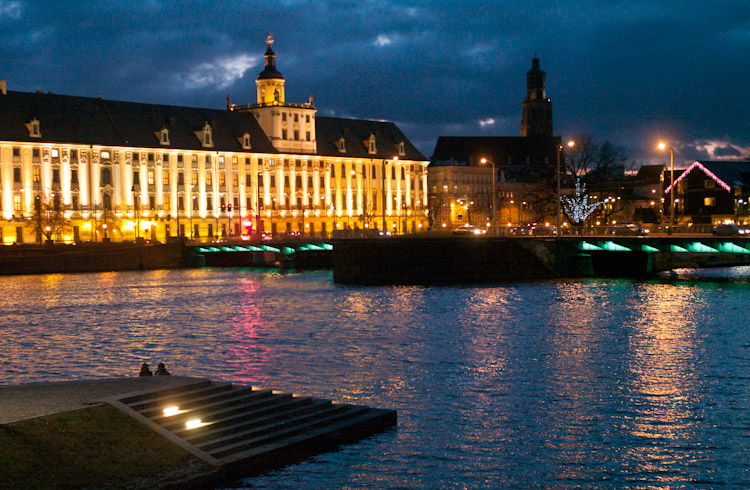 1_22
There is a lot of interesting history in Wrocław. This plaque commemorates a clandestine radio station which was broadcasting during the martial law years 1981-1989: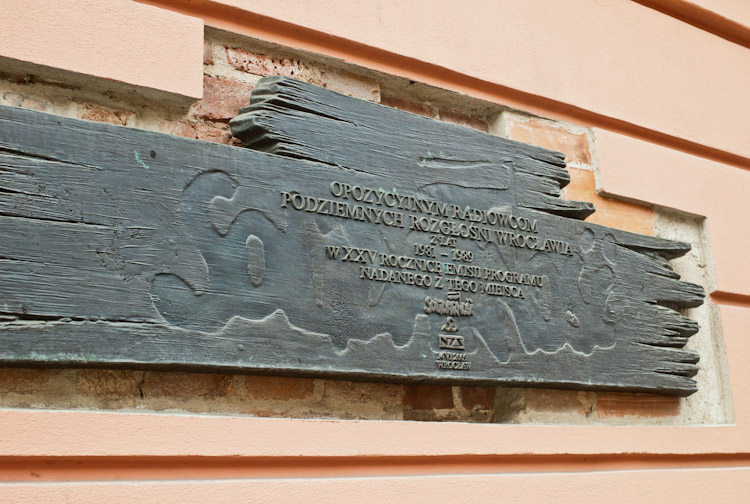 1_23
This plaque commemorates Polish support for the Hungarian revolution in 1956: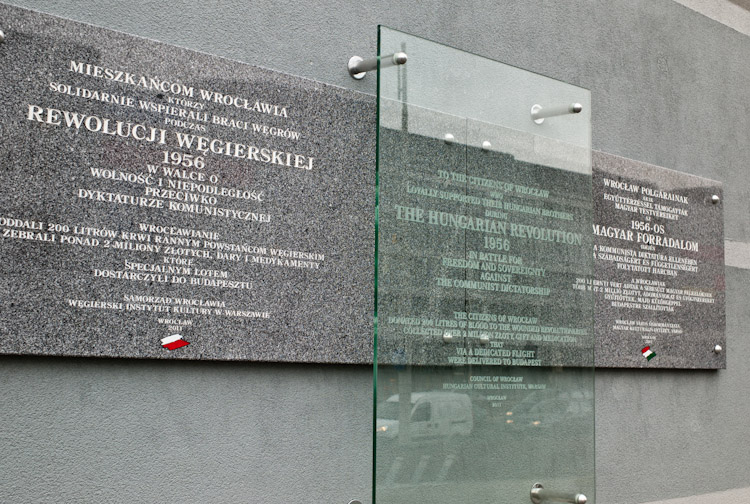 1_24
WrocÅ'aw's city hall dates back to the 14 century. This is the main hall on the ground floor: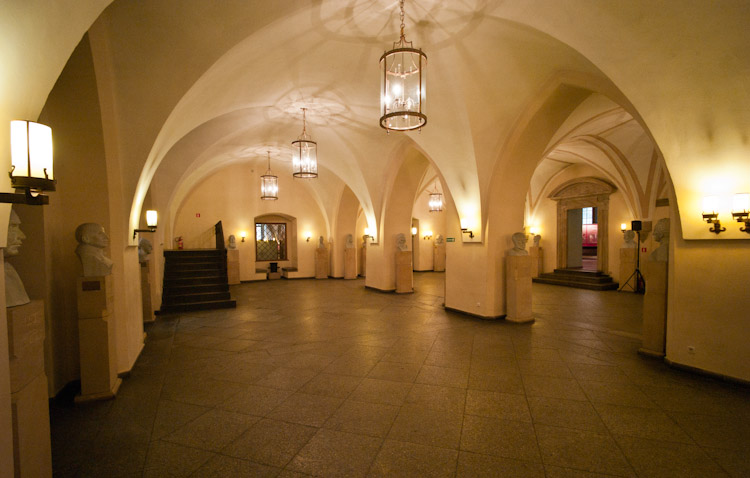 1_25
Typical architecture from the 19th century: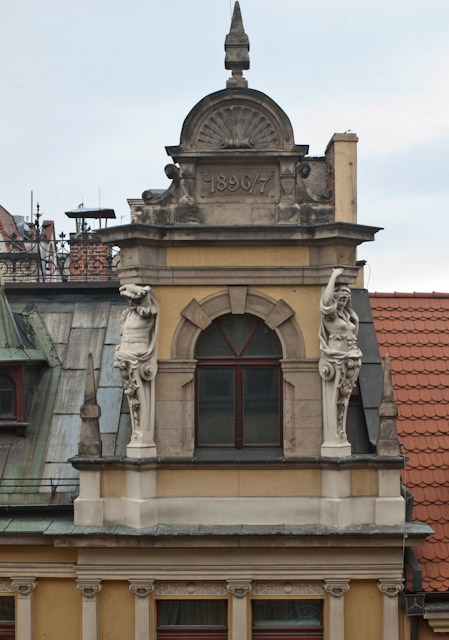 1_26
Feniks (Phoenix) is an old department store. It was there during communist times, and today it is still there, somewhat old and quirky: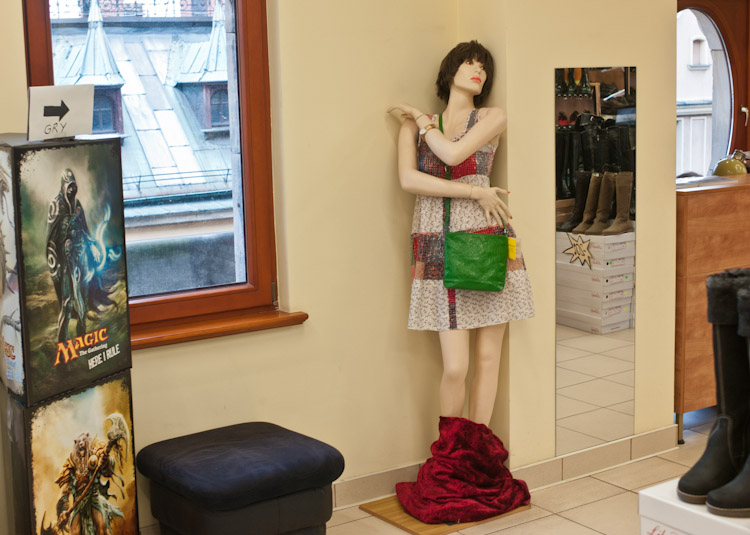 1_27
Finally, this is my brother-in-law on his 74th birthday on January 5th, receiving yet another call: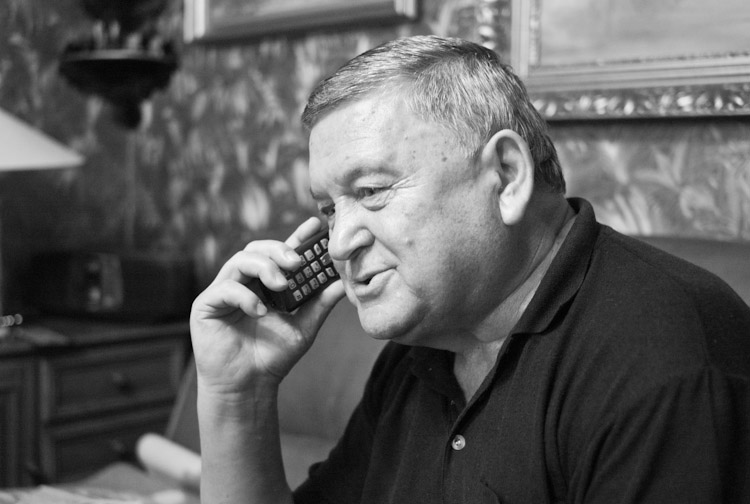 More Poland pictures are here.