A mixed bag again. It is autumn in Alicante, probably the best time of the year. It is still hot during the day, but not as stiflingly hot as in July and August; and during the night, the temperature falls to 18-20 ℃, making an evening stroll a refreshing experience.
Main
My morning routine is to prepare the day's first cup of coffee and sit on my porch. I also usually take a look at the construction across the street, and occasionally I am rewarded with nice views like this: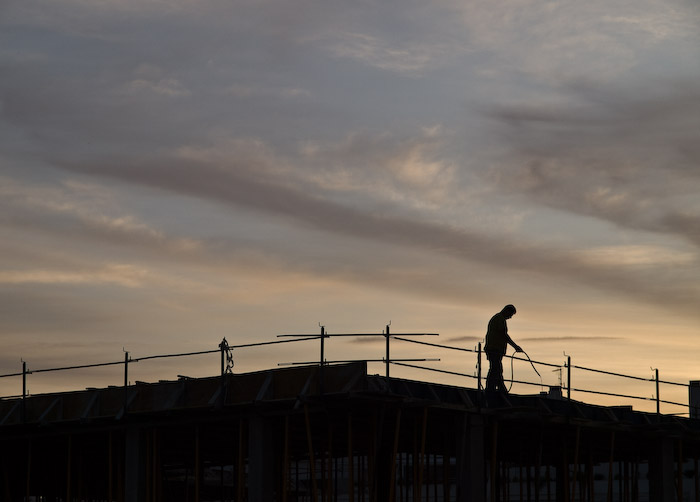 The alternates:
Alternate 1
My son's friend Chris was here until Tuesday. On Saturday night the two boys went out Spanish style, meaning that they came home around 7 Sunday morning. Here they are, getting breakfast around 2 p.m. on Sunday, consisting of reheated curry from the previous day, washed down with milk. Allegedly a good hangover cure: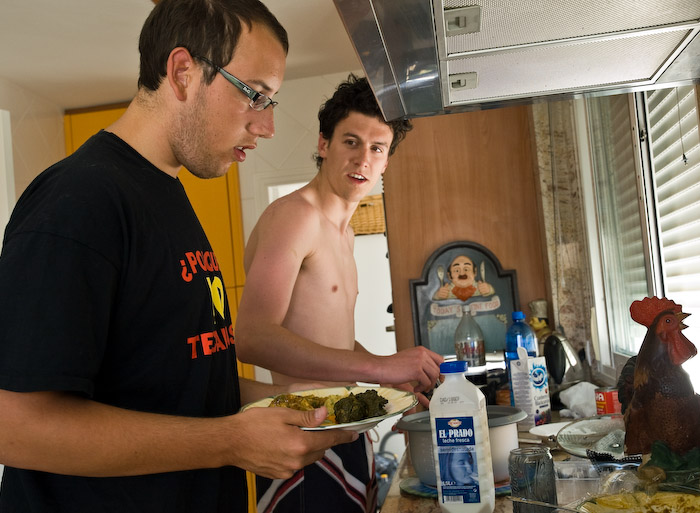 Alternate 2
About four hours later, the two were sufficiently recovered to enjoy a mojito served to them in our swimming pool: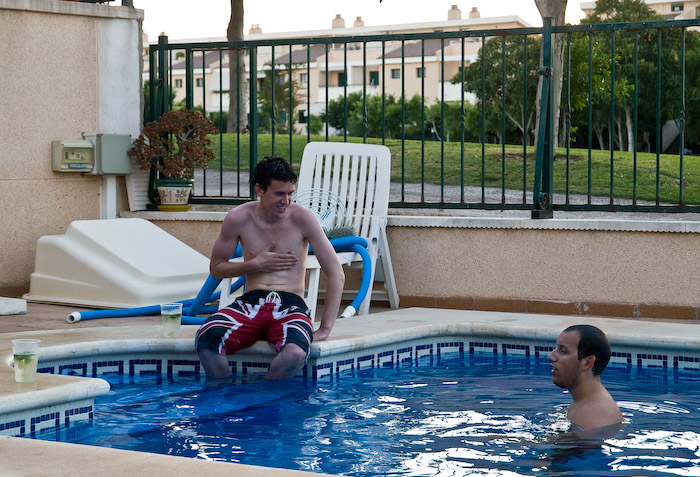 Alternate 3
Monday evening, we had an after-work event for a departing senior executive. It was held at Isla Marina, a (very) high-end tapas place right on the shore. Of course, there was going to be a speech: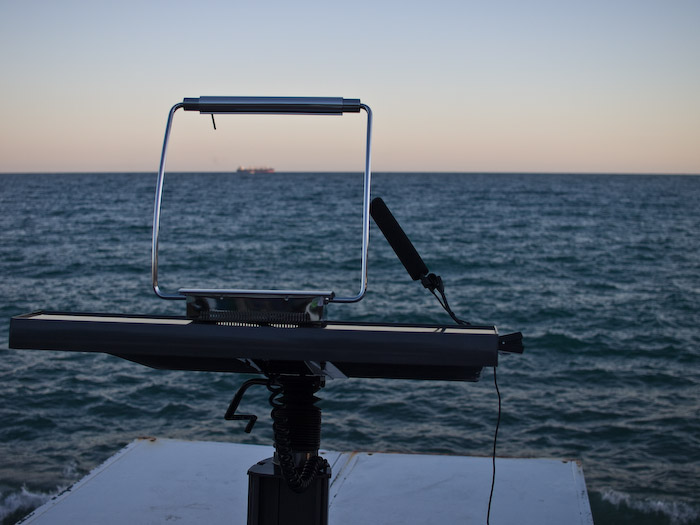 Alternate 4
Our in-house photographer was there, of course: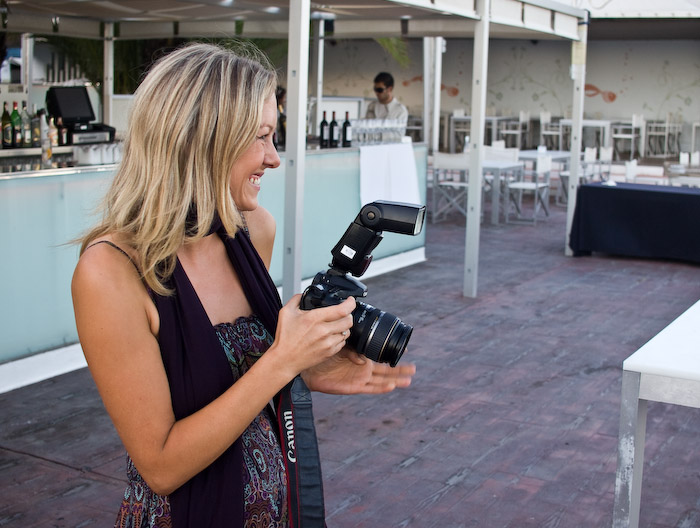 Alternate 5
This was the general setting:

Alternate 6
As evening fell, the light became magical: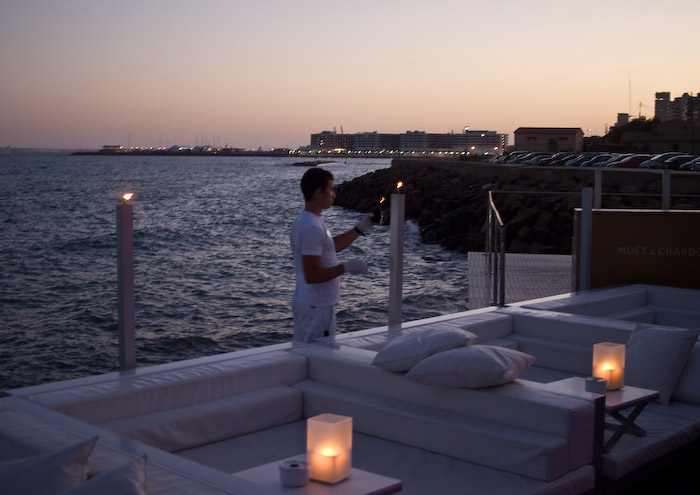 The remaining pictures are from a Friday afternoon walk in the city. This year, the Volvo Ocean Race originates in Alicante, with the start on October 11th. On Friday, the Race Village was officially opened to the public. It is basically a temporary complex of bars, restaurants and various attractions next to the pier where the 7 teams are making their final preparations.
Alternate 7
When I came to Alicante last year, this was just a decrepid seawall. Now it has been turned into a nice pier:

Alternate 8
The city has hired a lot of "human billboards" to promote the events: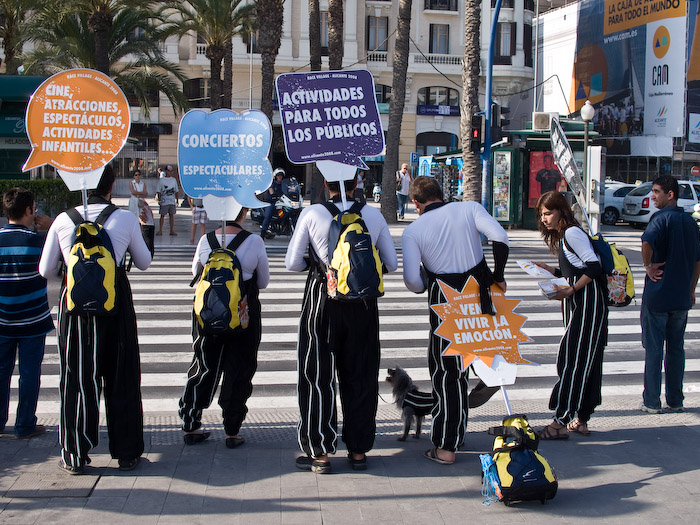 Alternate 9
Even non-human ones: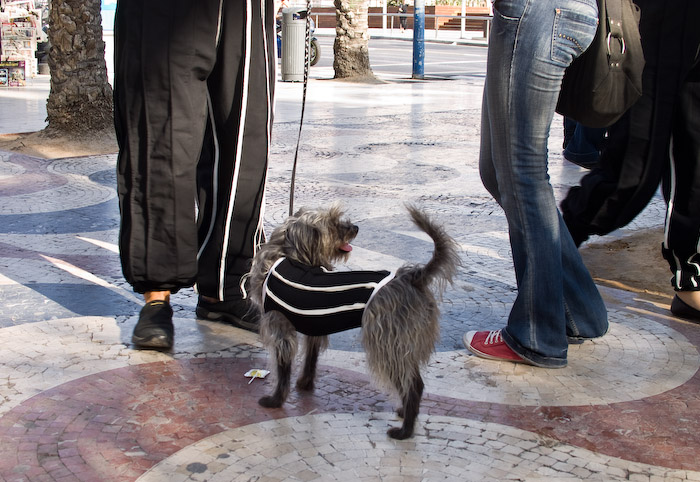 Alternate 10
This method of advertising is quite common here, so they ran into people handing out handbills for some bar or restaurant: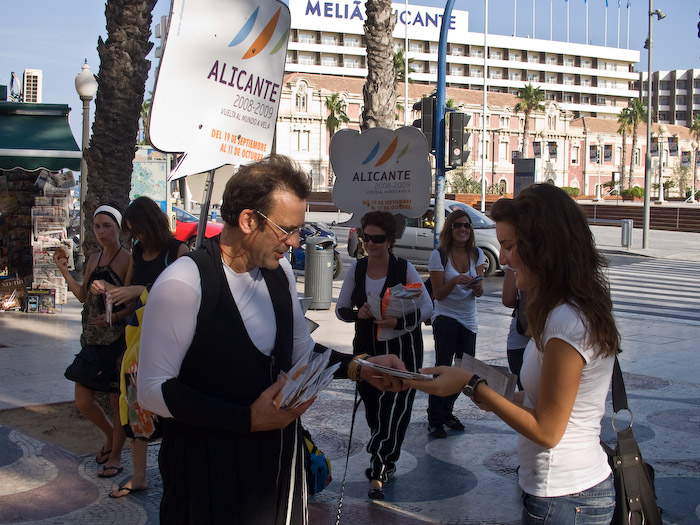 Alternate 11
The police are out and about, mainly to prevent the street vendors and assorted beggars from harassing the visitors too much. They mainly move around the centre on foot, scooters, or like here, Segways, which invariably arouse curiosity among the general public: