The week was my worst week of 2017. The days around November 1st are always difficult for me; the day is my birthday but it is also the anniversary of my father's death in 2004. Usually I go to Copenhagen to visit his grave on this day, but this year, because of other issues, I stayed in Alicante. Part of the reason was the terminal illness of our beloved Cheeta. So it was a week of sadness but not all sadness, because I also had a lot of time off with my wife and daughter. In a way, a microcosm of life.
44_1
Cheeta had been declining for several weeks, and on Saturday the previous week we got the diagnosis that her kidneys were failing and she had only days to live. So on Monday afternoon I left work early, picked up my daughter at the university and went home to take Cheeta on her final journey. I had tears in my eyes but I had to take pictures. Here is the face of my beloved doggie on her soft bed in my home office: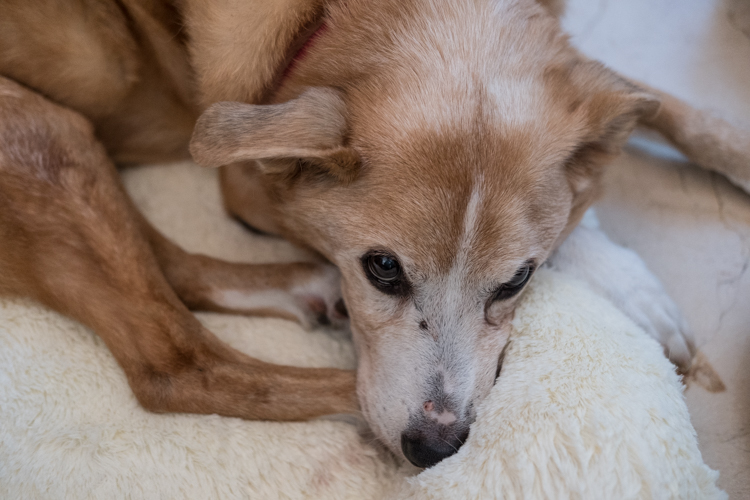 44_2
Before leaving for the vet, Cheeta had a last conversation with my son Moses in New York. She has always been his dog more than anyone else's, so this final goodbye was very important: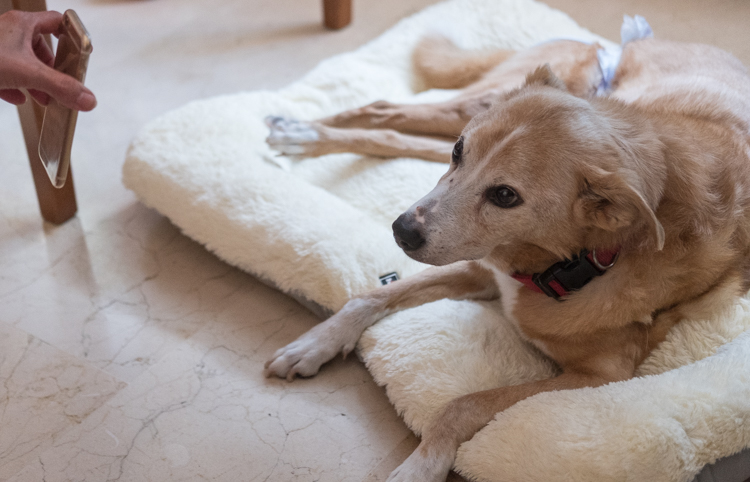 44_3
Isabel has been our vet since we moved to this neighbourhood in 2008. She has always cared for Cheeta and, until his death last year, Taco. Here she is, explaining to me and my daughter what will be done (photo by my wife using her iPhone):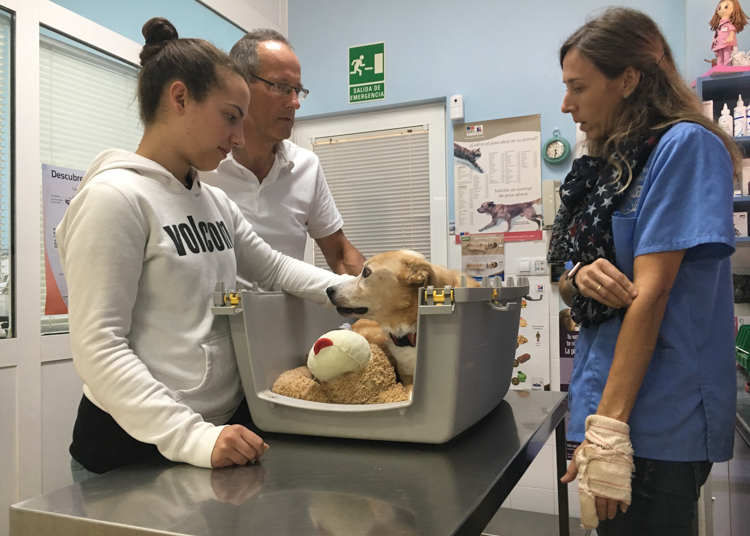 44_4
The last ever picture of Cheeta; she is sedated and is slowly falling asleep. Once fully asleep, the drug that will stop her heart was administered. She died peacefully, surrounded by people who have loved her for the past 16 1/2 years: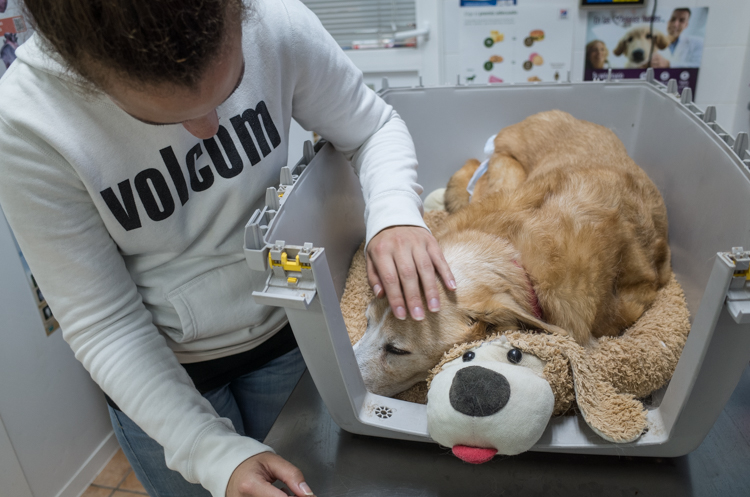 44_5
The following morning, for the first time since 2000, I woke up in a house with no cat or dog. The emptiness left by Cheeta was palpable. Her bed in my home office, now empty: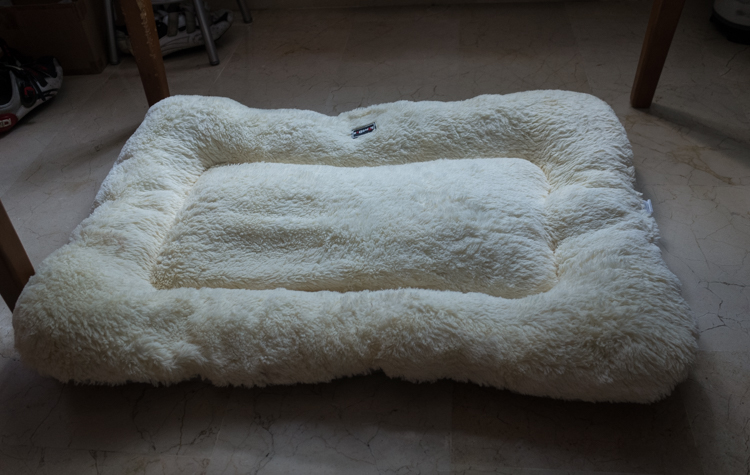 44_6
The water bowl in the kitchen: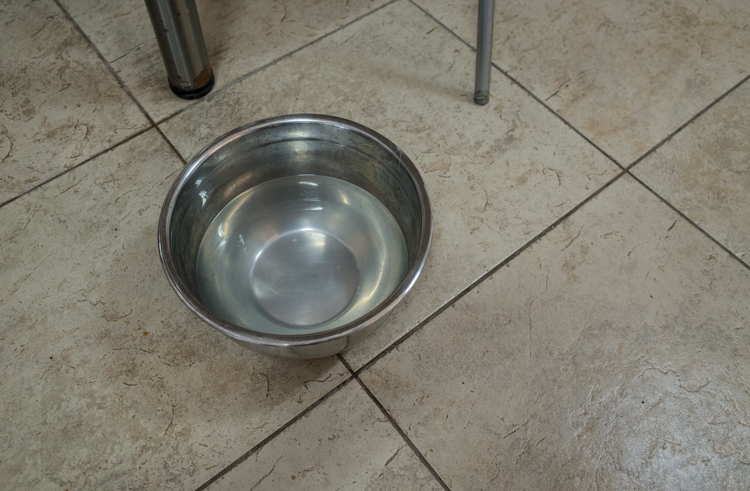 44_7
The leash on the coat hanger. Later in the week I took this and the other items to the vet. She would distribute them to animal shelters, so everything was put to good use: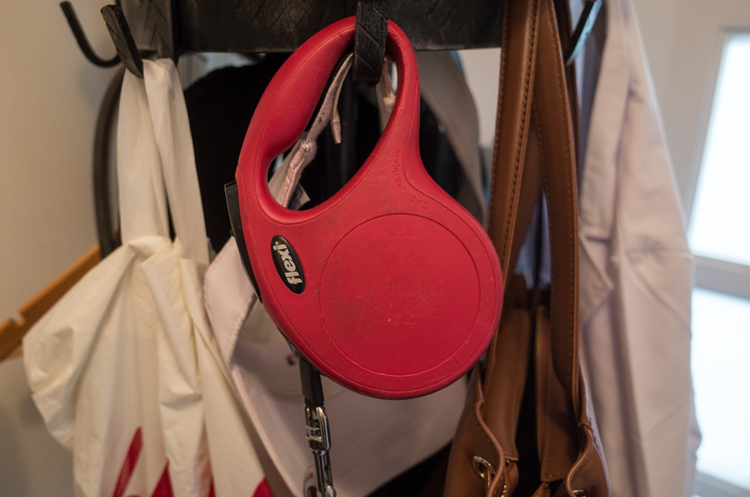 44_8
On Tuesday afternoon I took a bike ride after work, and the weather suited my mood: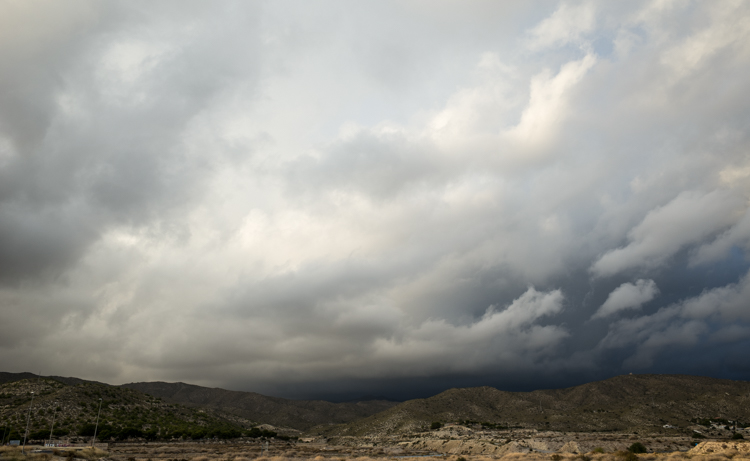 44_9
Life goes on. Wednesday was my 57th birthday. It was also the 13th anniversary of my father's death, so my wife knew that I wanted no party or celebration other than dinner at home in the evening. Since it was a public holiday here in Spain, I went for an 80 km bike ride with some guys from the office, including Luis, our head of communications: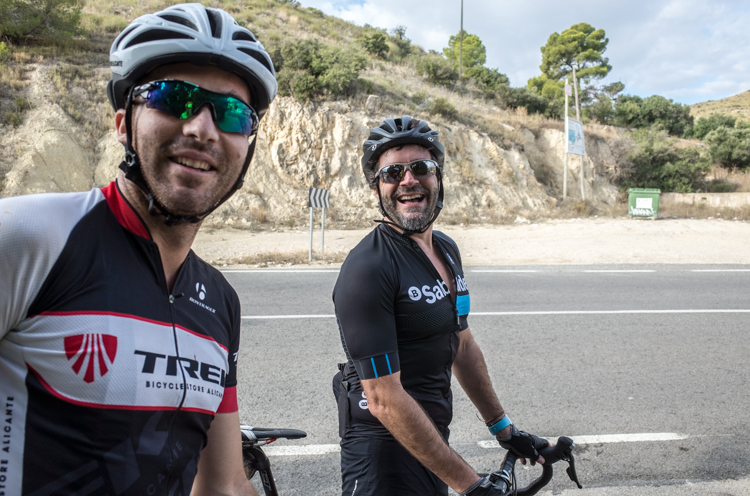 44_10
A group photo in front of Relleu town hall, about midway through the ride: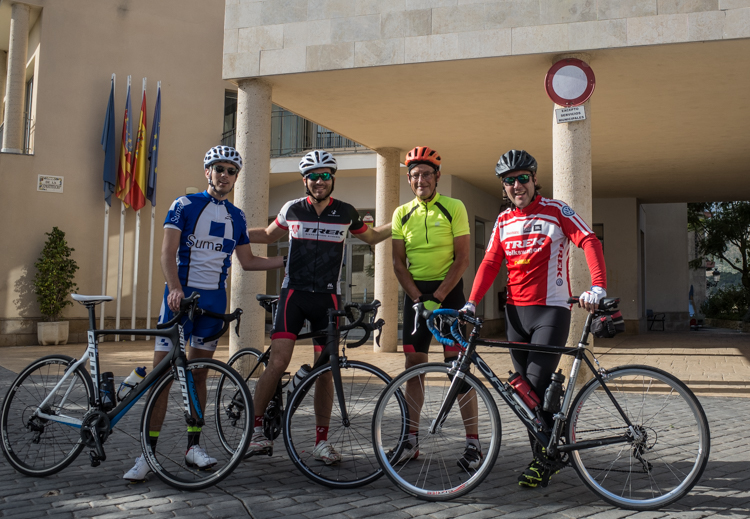 44_11
In the afternoon I went to hang a ribbon for Cheeta on the pet memorial tree in the dog park: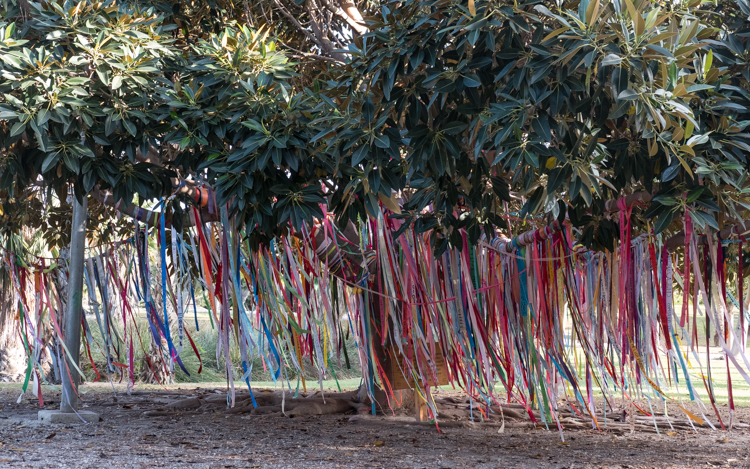 44_12
The ribbon I made for Cheeta was pretty basic; we will make something nicer later. But I wanted to commemorate her on this day: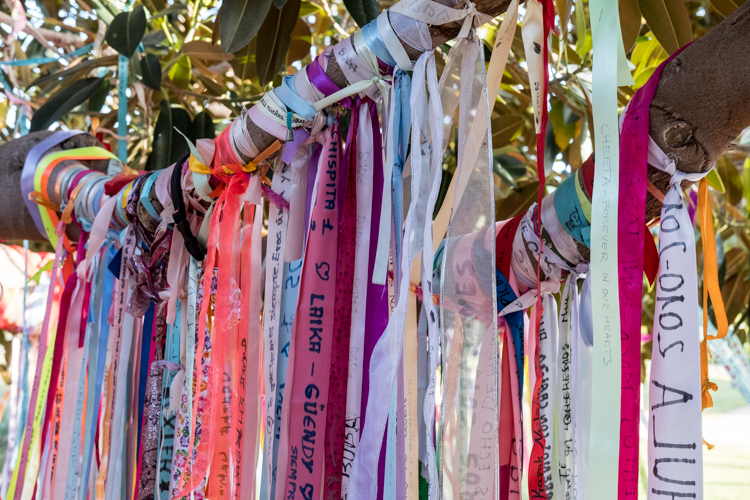 44_13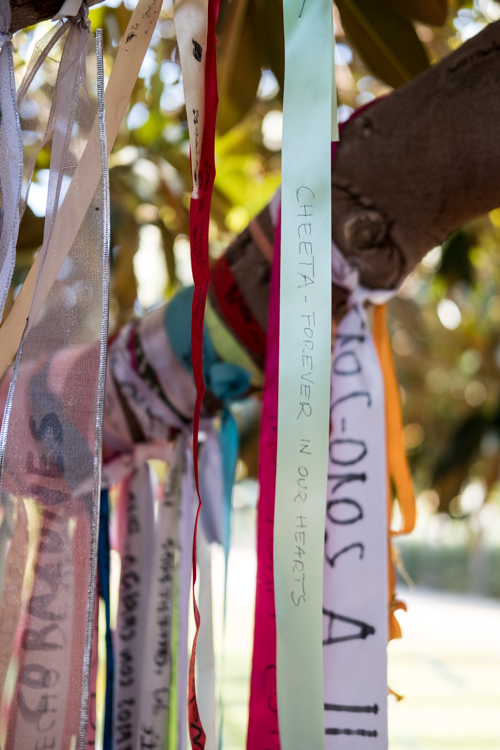 44_14
Later in the week, I got a call from Isabel. The cremation of Cheeta had taken place, and she had the little urn for me to pick up. So this is what I have left now: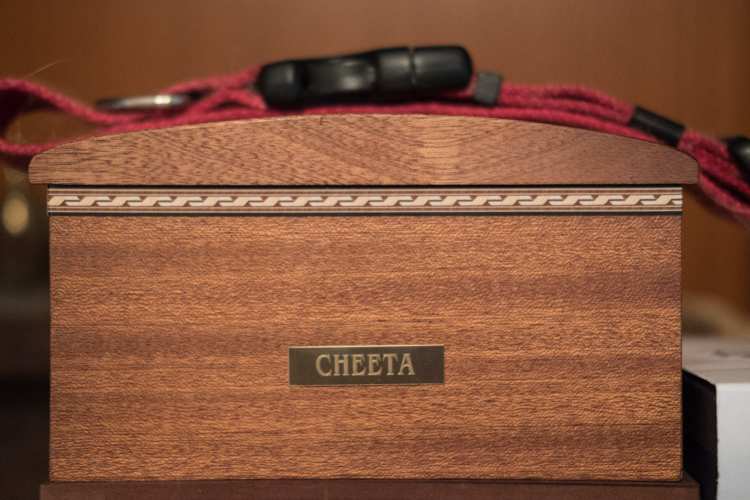 44_15
I had taken Thursday and Friday off. On Thursday we went for lunch at Baobab, the newly "discovered" African restaurant in the neighbourhood: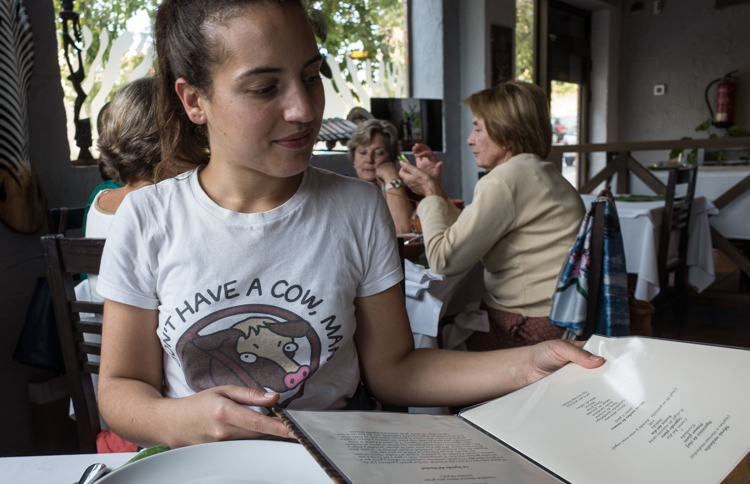 44_16
The salad to start the meal: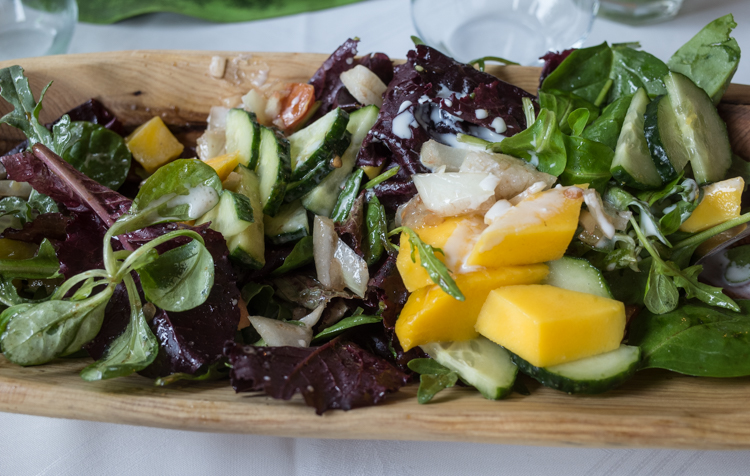 44_17
My main course, a Congolese dish called saka-saka: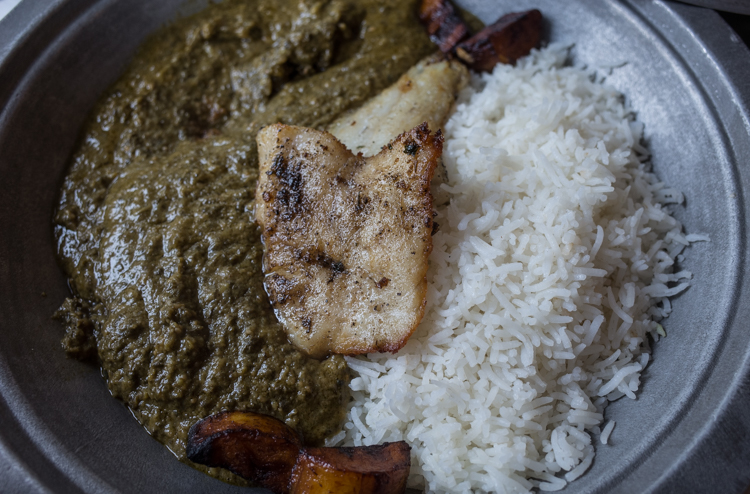 44_18
And a homemade coconut flan to finish: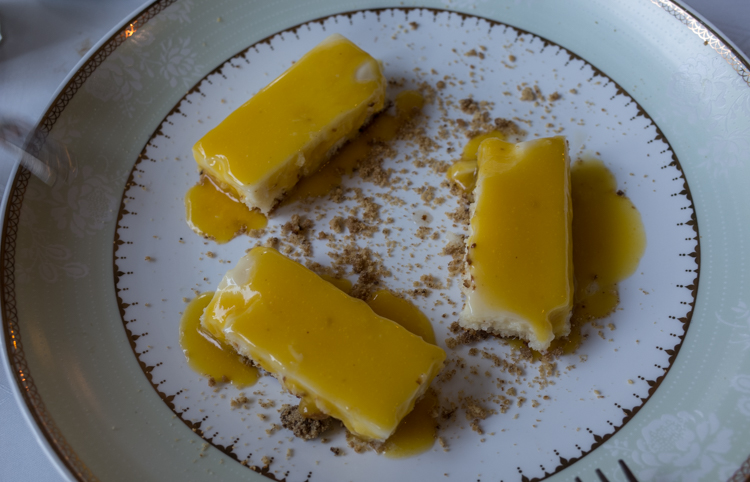 44_19
Monica is studying human nutrition and dietetics at the University of Alicante. The next couple of weeks she is doing an internship at a health clinic in El Campello. I take her there in the morning for the 9 a.m. start. One morning we arrived early, so we had a coffee across the street. There was a friendly labrador at the neighbouring table: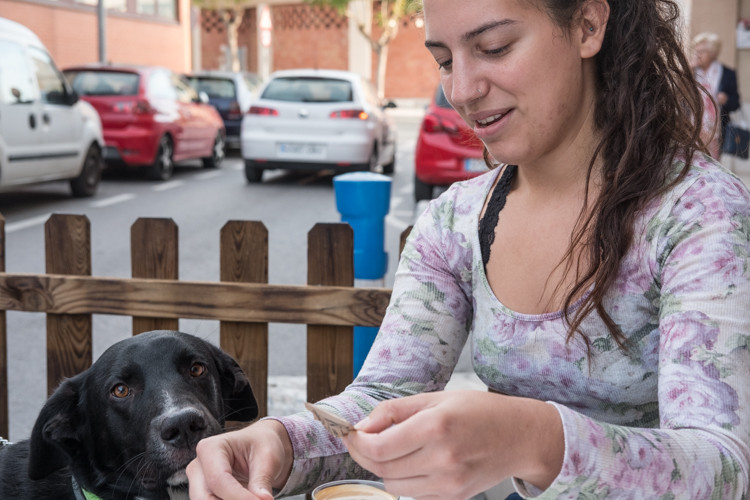 44_20
I finished the week with a walk in the centre, starting at the Mercado Central. As usual, the seafood section provided the most interesting sights: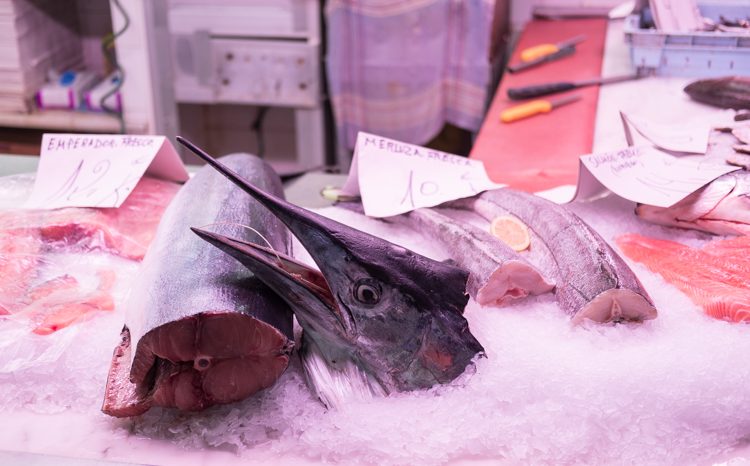 44_21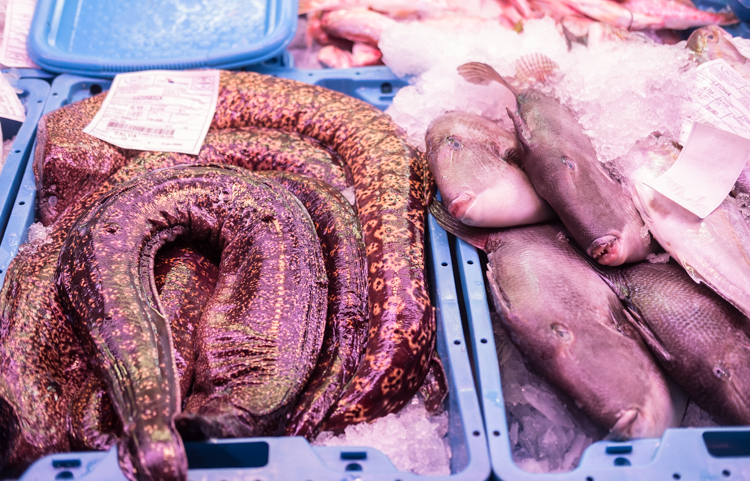 44_22
While walking around, I happened on this bar, called Malatesta. I had passed it many times but never stopped to look. This time I did, and I realised that they had an excellent menu: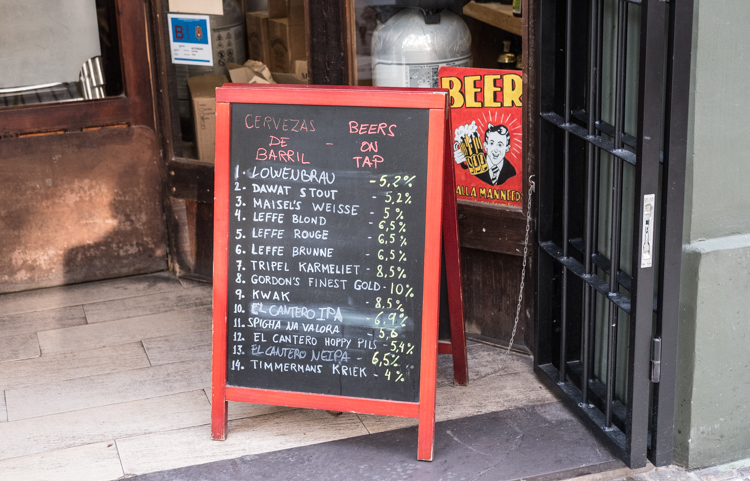 44_23
So I went inside. And I liked the ambience very much:

44_24
A Tripel Karmeliet on tap is extremely rare in Spain:

44_25
And Kwak on tap is even rarer. I commented on Facebook that I had found heaven on earth right in the centre of Alicante: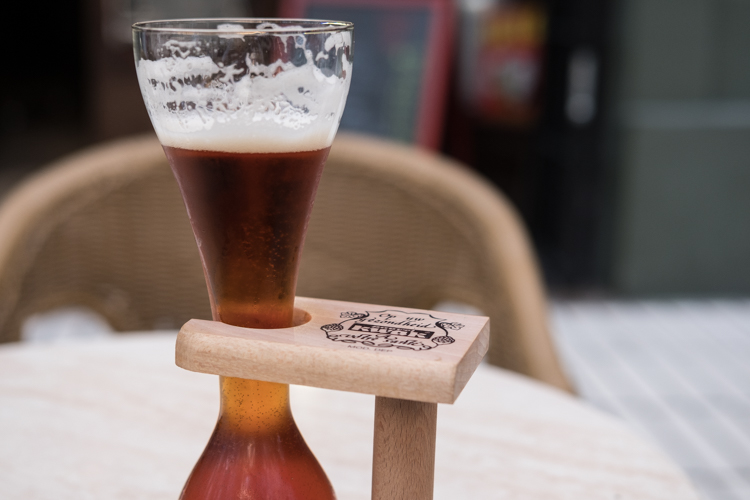 And the total for those two beers was a very reasonable €8.50. A difficult and sad week ended on a somewhat upbeat note, although the void remains.