A busy week, so there are quite a few images. I spent Monday-Wednesday in France, Thursday was a holiday at our office, and like every sensible person I took Friday off. We also had a visitor, the youngest son of my cousin in Florida who is spending a couple of months in Valencia as part of an exchange programme. So I showed him around Alicante and environs a bit.
22_1
But of course I also did the usual things such as cycling and walking Cheeta, so the first few pictures are purely local. Here are some flowers someone planted on a street just around the corner from us. I have no idea whether this is a memorial for someone or just decoration. But it is pretty and unusual, and many people stop to look: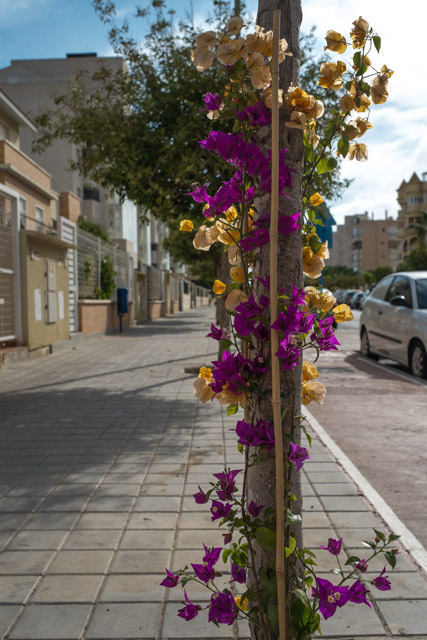 22_2
Breakfast for three: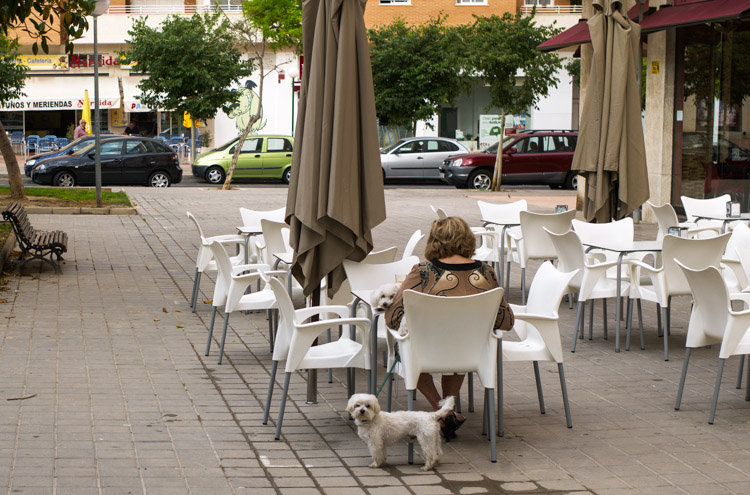 22_3
A misty morning: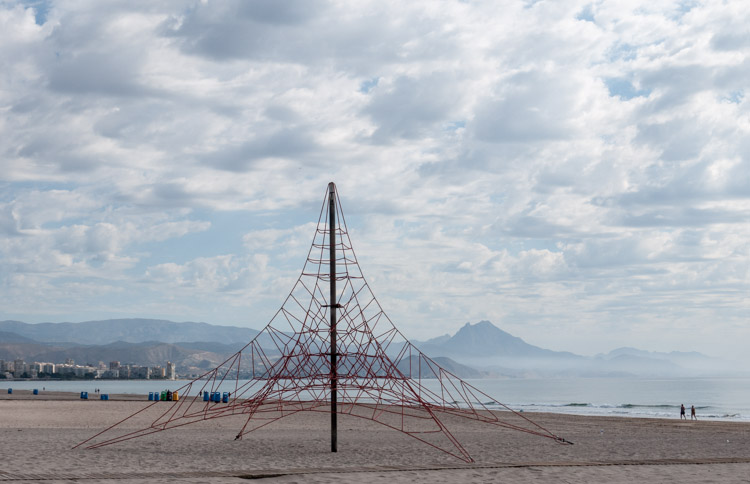 22_4
Looking back from km. 2 on the road from El Campello to Aigües. A good place to stop to pee when you are out cycling: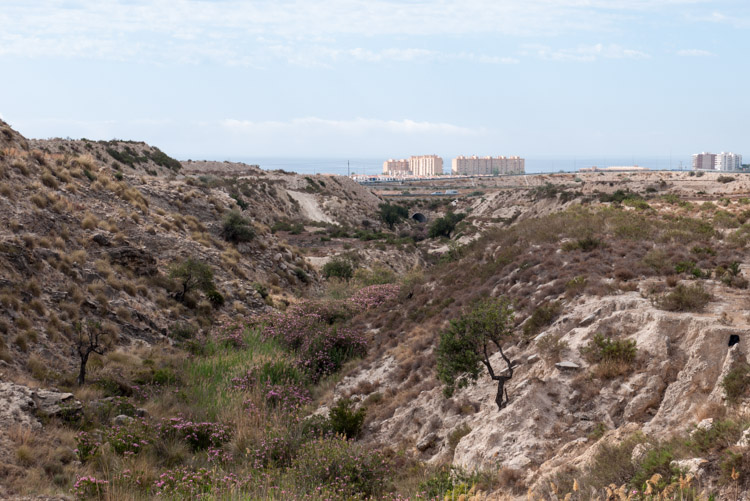 22_5
The main square in Aiguës: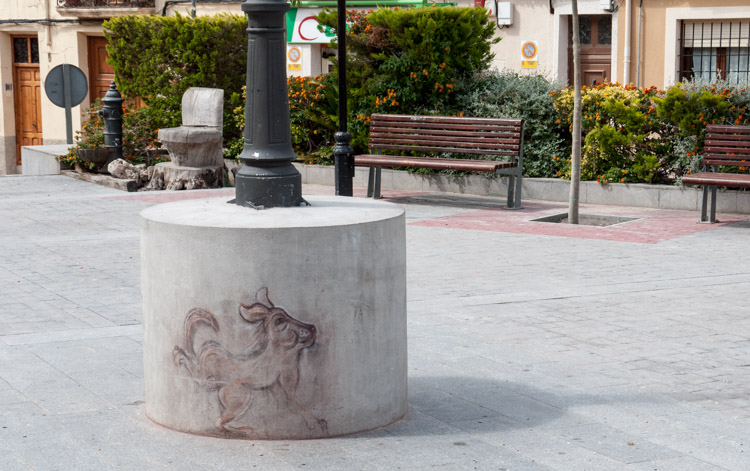 Sunday May 25th was the election to the European Parliament, so I drove to Valencia to vote at the Polish consulate there.
22_6
I drove on the old Valencia road to check out some of the sights. Among them was this newly built Russian church in Calpe. This is where the Russian mafia worships. There is a rumour that they forgot to obtain a building permit and only realised it when the church was almost finished; but since this is one of the more corrupt parts of Spain, I am sure a solution was found: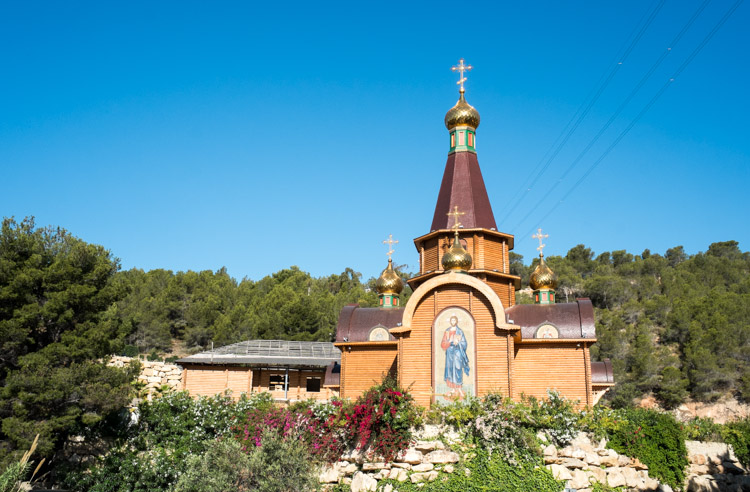 22_7
A view of the spire with the many subdivisions in the background. This part of Spain's Mediterranean coast basically lives off the sun and the beach: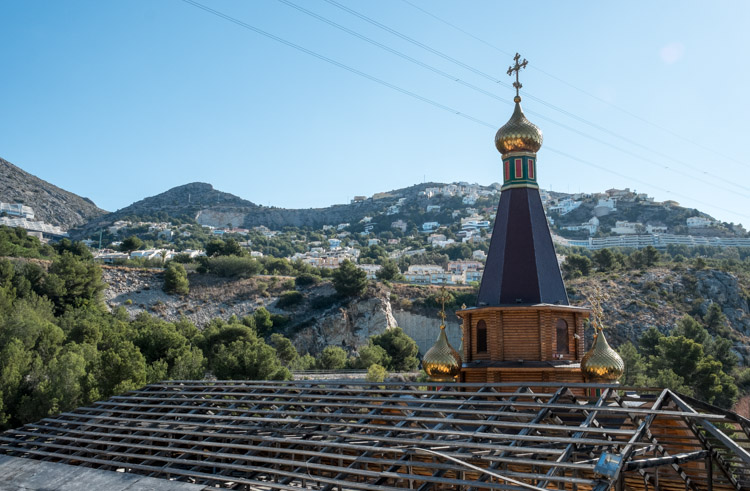 22_8
Just south of Valencia, I stopped to photograph the rice fields. This is where the best rice for paella is grown: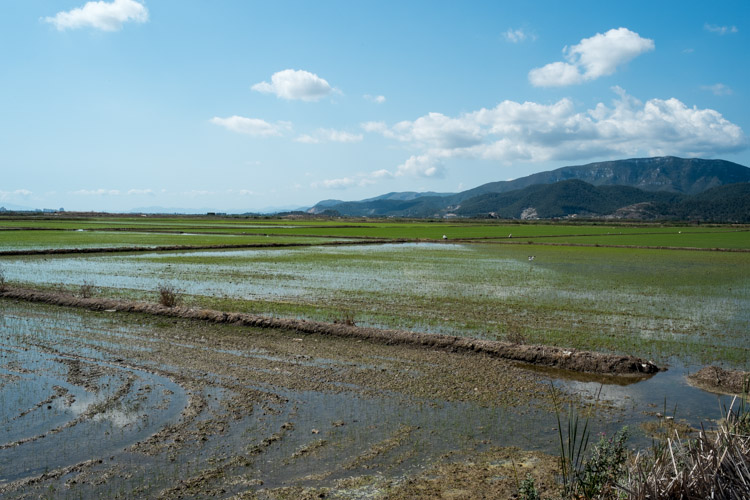 22_9
One of Valencia's big boulevards, Avenida de las Cortes Valencianas, with a strange sculpture in the roundabout: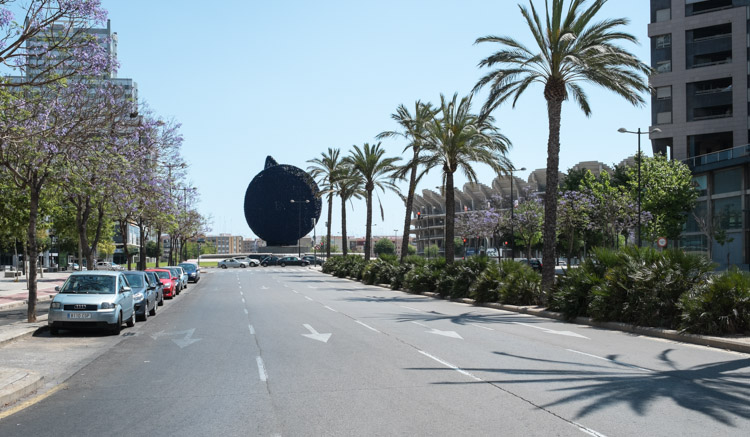 22_10
A closer look. I had never been to this part of Valencia, and I do not even know whose stadium this is (it is not Mestalla, the home of Valencia FC):

On Monday morning I flew to Paris where I had three days of meetings at the OECD. However, I also had the opportunity to spend an evening in Metz with my friends Philippe (who lives there) and Geoff (visiting from Australia).
22_11
I stayed in a hotel close to the Seine, and during one of my morning walks I could enjoy a misty view of the Eiffel tower: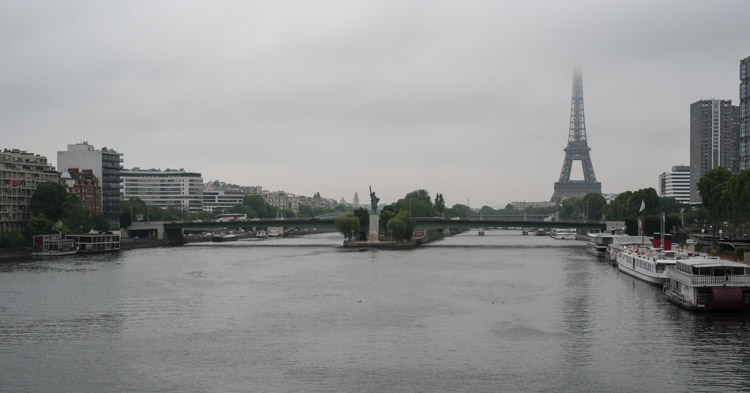 22_12
But I spent most of my time (at least during the day) inside the OECD headquarters building: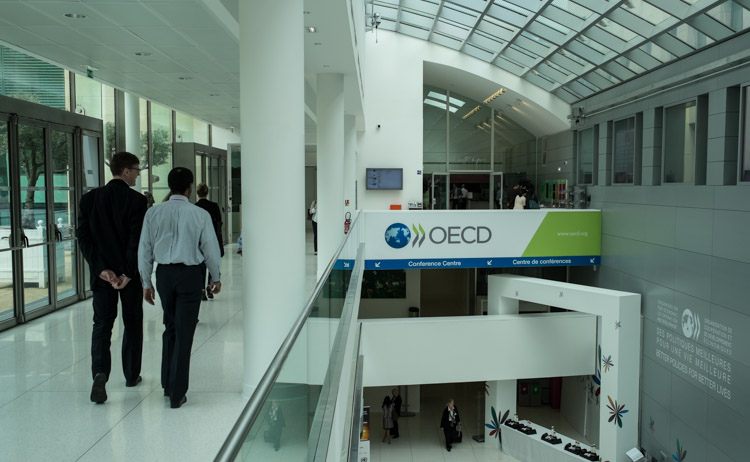 22_13
OECD was founded in its current form in 1961: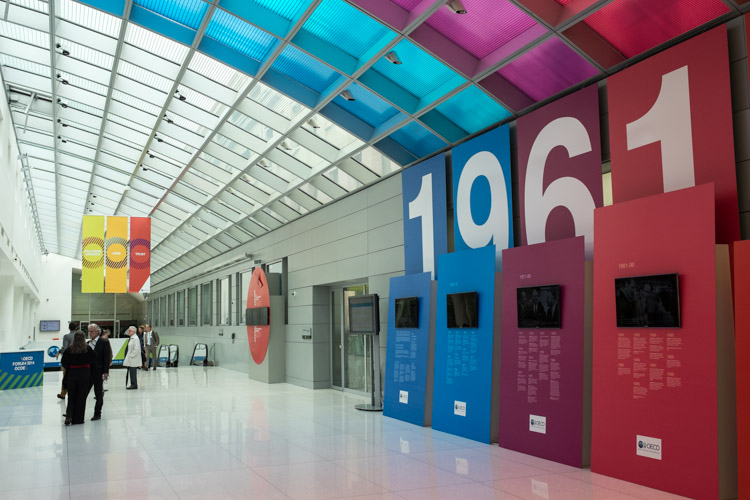 22_14
After Monday's meeting, a small group of economists, including yours truly, went to a nearby café to continue the discussions of various serious and not so serious topics over a few beers. Here are (right to left), Tony Clayton of the UK Intellectual Propery Office, Nikolaus Thumm from the EU's Joint Research Centre, and Piotr Stryszowski of the OECD: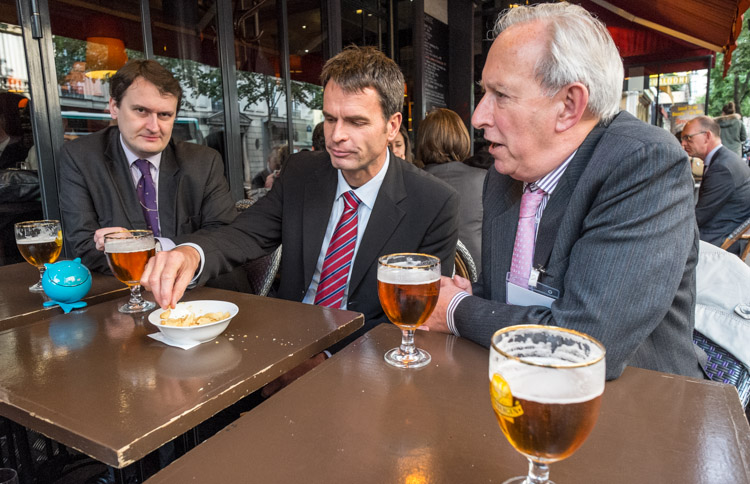 22_15
Tuesday's meeting ended at lunchtime, and Wednesday's meeting started only at 11, so I availed myself of the opportunity to hop on a train to Metz. Thanks to France's high-speed trains, the 330 km are covered in 1 hour 20 minutes. Here is Geoff, meeting me at the train station in Metz: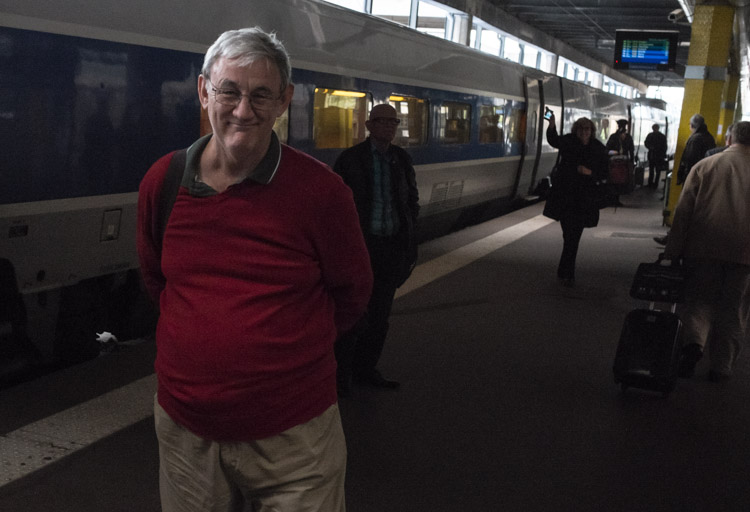 22_16
Within an hour of my arrival, we had installed ourselves at a table in a very cozy bar in the centre of Metz, with an excellent beer selection. Philippe and his son Tim are making important choices here: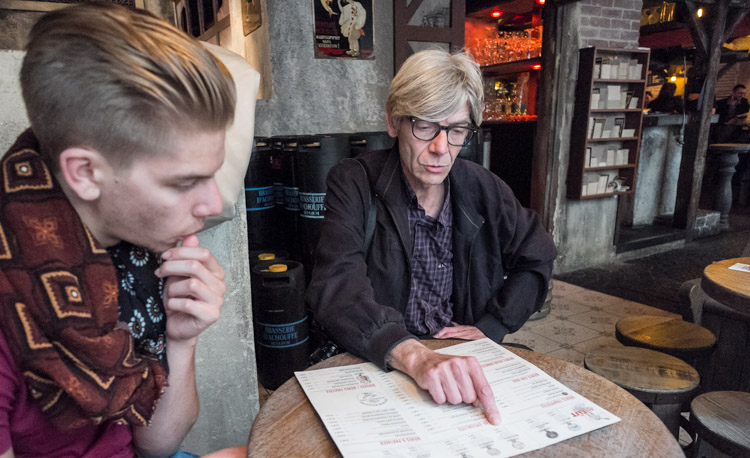 22_17
I always notice small details, and I enjoyed the topical drawings on the walls of the bar: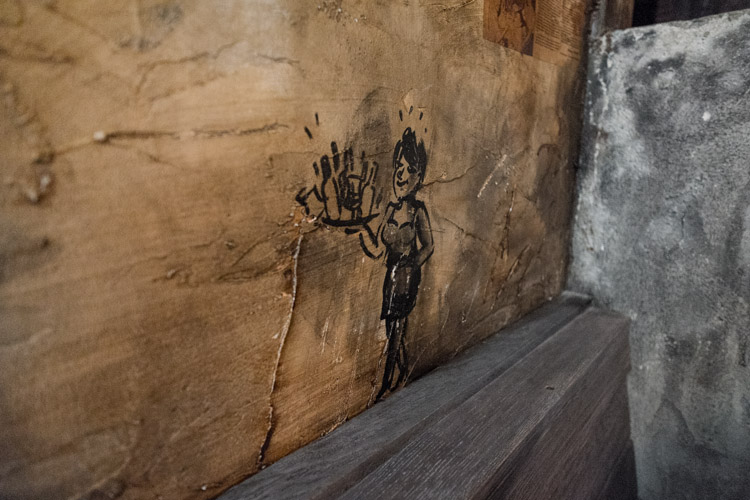 22_18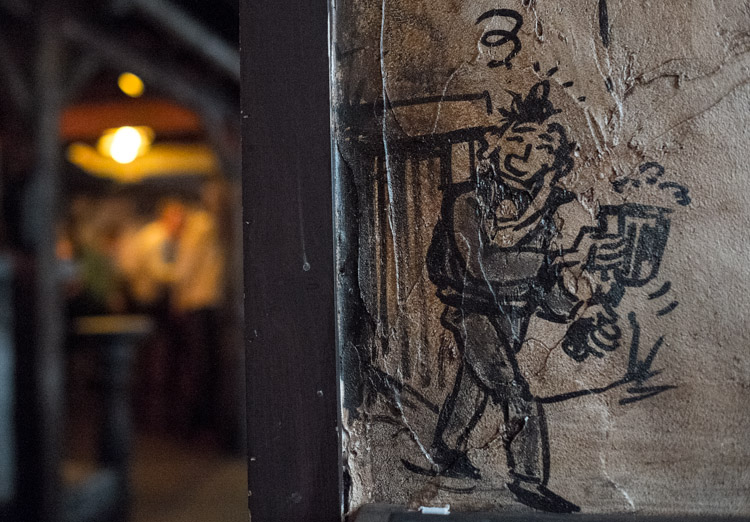 22_19
Interesting door handle: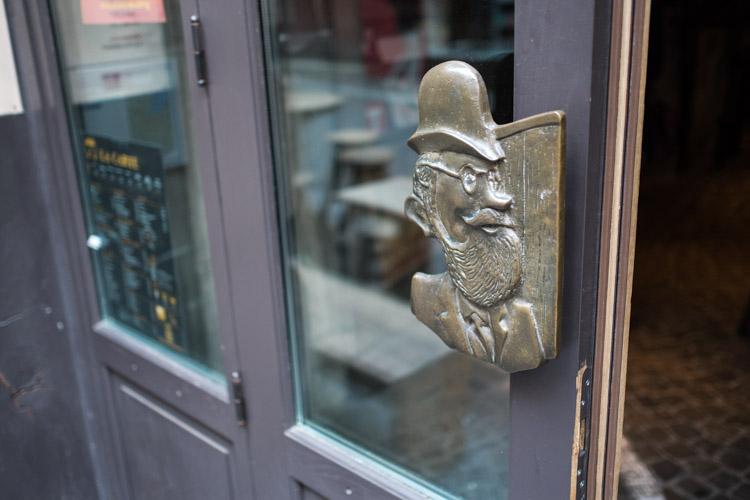 22_20
Ornate door: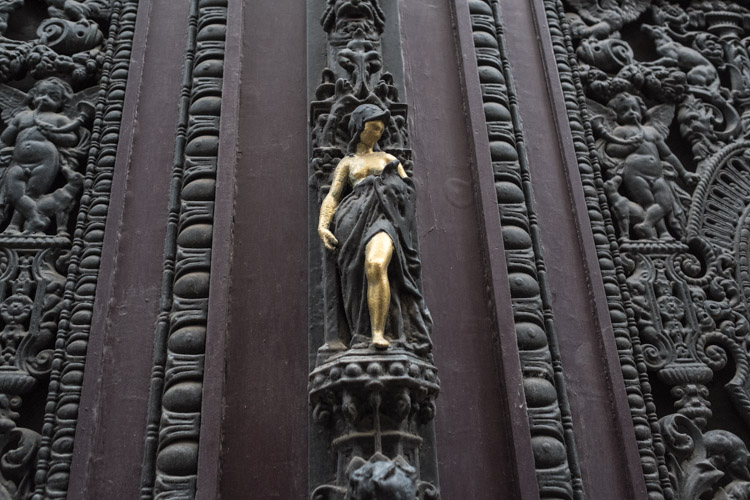 22_21
Once we had quenched our thirst, we moved on to a nearby restaurant for dinner. While I went for the traditional Alsace specialty choucroute, Tim had a very good-looking seafood plate: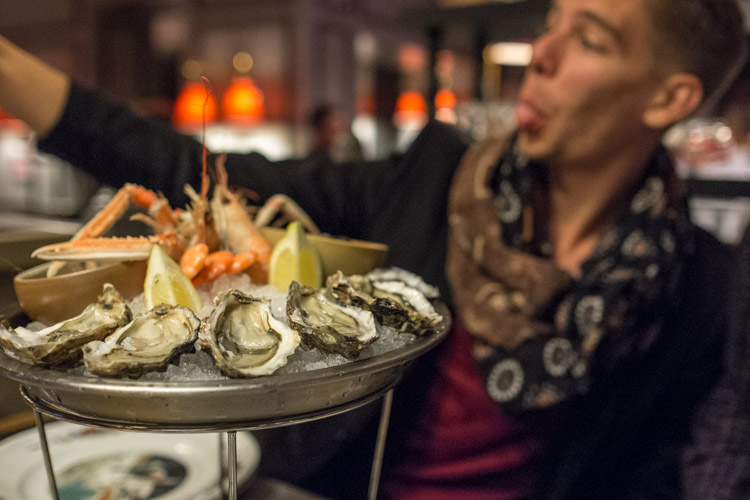 On Wednesday morning I took the train back to Paris, had a full day of meetings at the OECD, and flew home to Alicante in the evening. On Thursday evening my cousin's son Shaun came down from Valencia to spend the long weekend with us. The rest of this week's pictures are from showing him around Alicante and the surrounding countryside.
22_22
One of the places he wanted to see was Castillo Santa Barbara, a Moorish castle overlooking Alicante: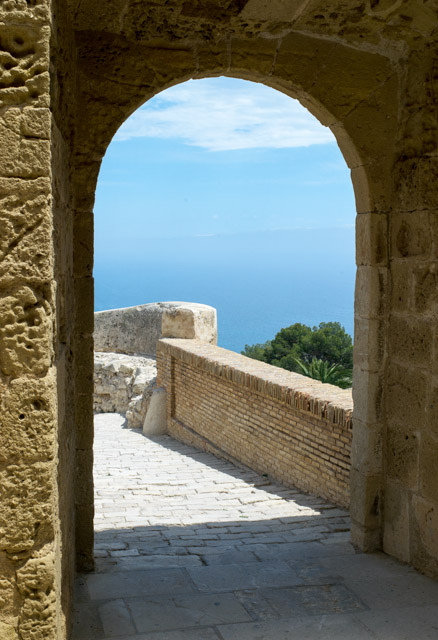 22_23
These days, the castle is used mainly as an exhibition space. Right now there is an exhibition of a large private collection of Star Wars paraphenalia, a strange thing to see in a medieval castle: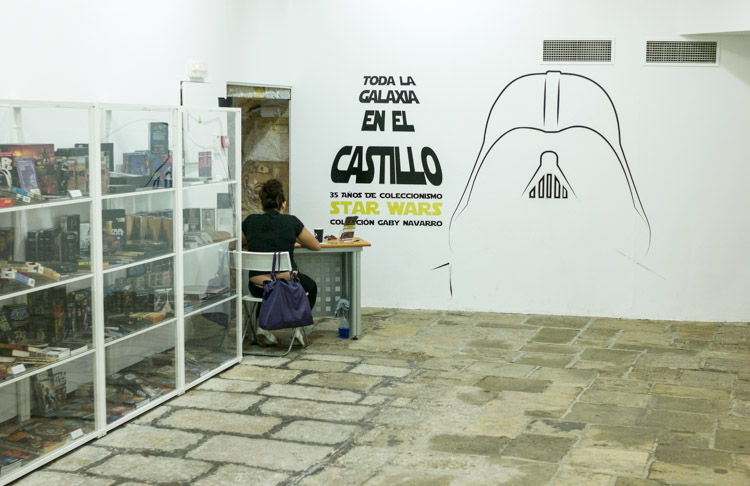 22_24
For me, the highlight of the exhibition was a series of replicas of famous paintings, using Star Wars scenes and characters. Here is a Star Wars version of Goya's 1814 painting of the execution of the citizens of Madrid: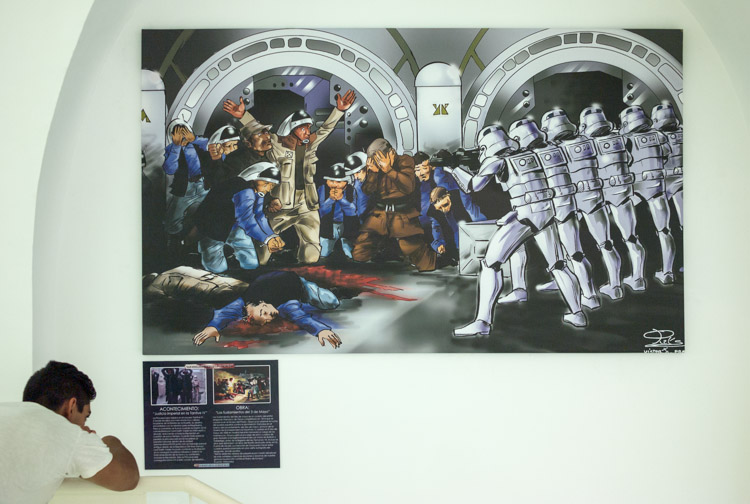 22_25
May the Force be with us: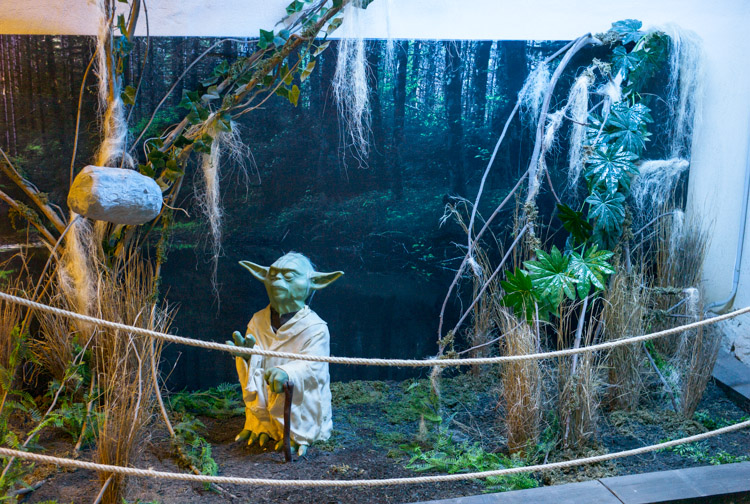 22_26
On Saturday morning, we drove to the town of Villena, about 70 km from Alicante, where I had made an appointment to visit a winery, Bodega Francisco Gómez. On the way, we stopped to photograph the high-speed train track connecting Alicante with Madrid. Sadly, no train passed by while we were there: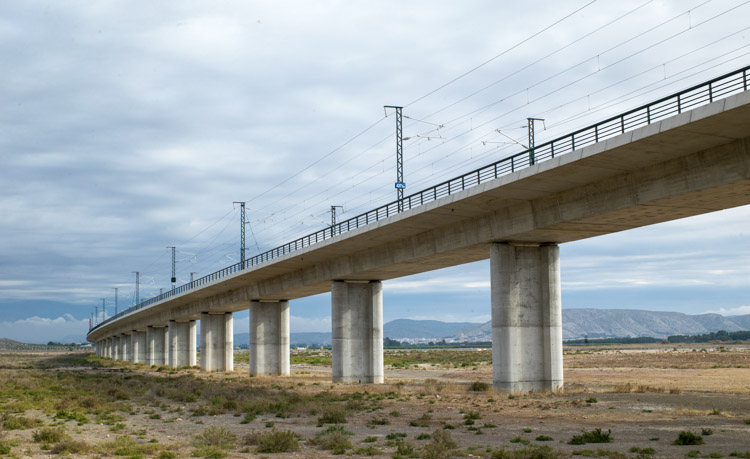 22_27
We saw quite a few cyclists on the local roads near the winery: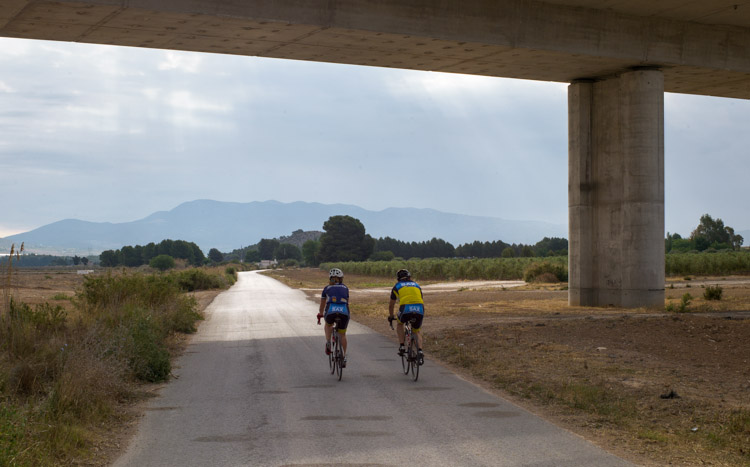 22_28
While approaching the bodega, we noticed "wall art" in the middle of the fields: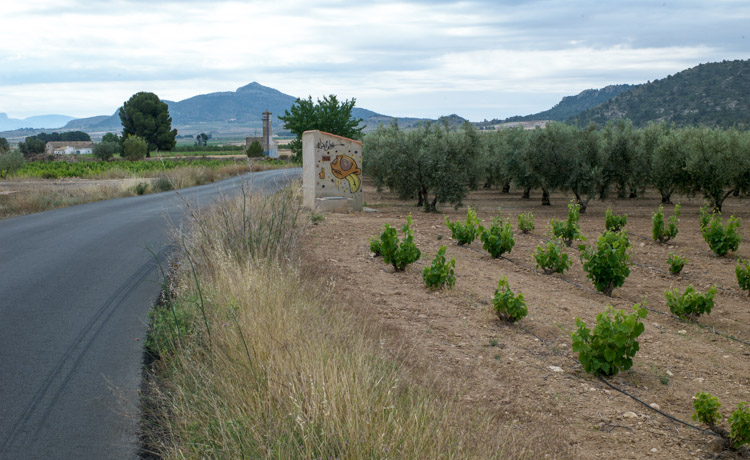 22_29
"We can see you!":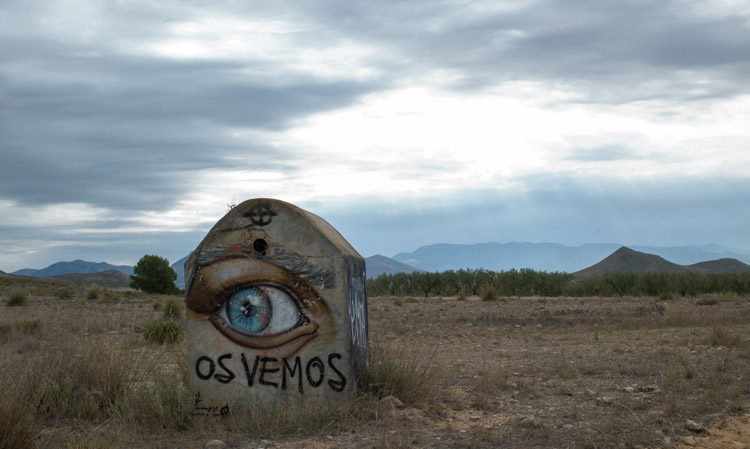 22_30
The Francisco Gómez vineyard. In front of each row of vines there is either a rose or a rosemary bush. They function as an early warning system, since they are susceptible to the same pests as the vines but are more fragile and so indicate the presence of the pests before the vines are visibly affected: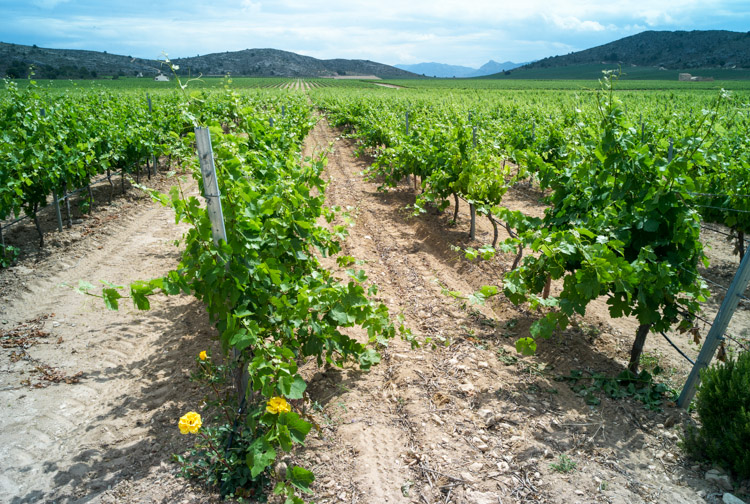 22_31
Grape sculpture at the entrance to the bodega. Francisco Gómez as a thoroughly modern operation, having been started only in 2000, with the first wines bottled in 2004: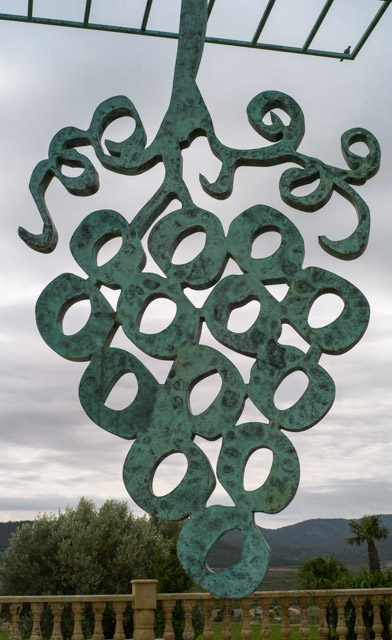 22_32
Inside the shop/tasting room, things are lined up for the tasting at the end of the visit: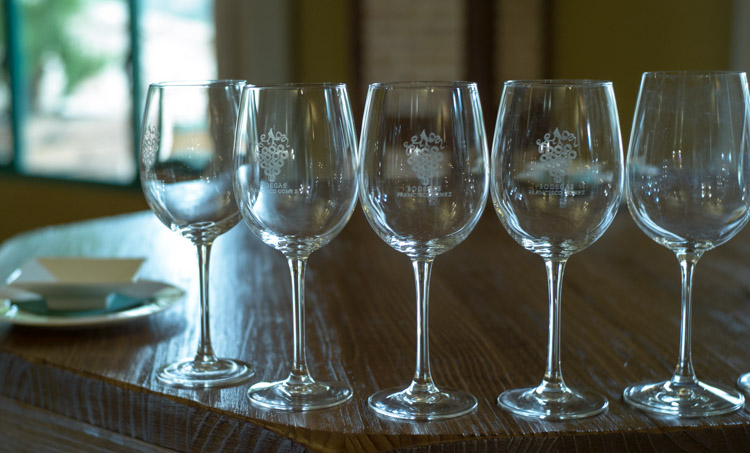 22_33
Our guide explains things: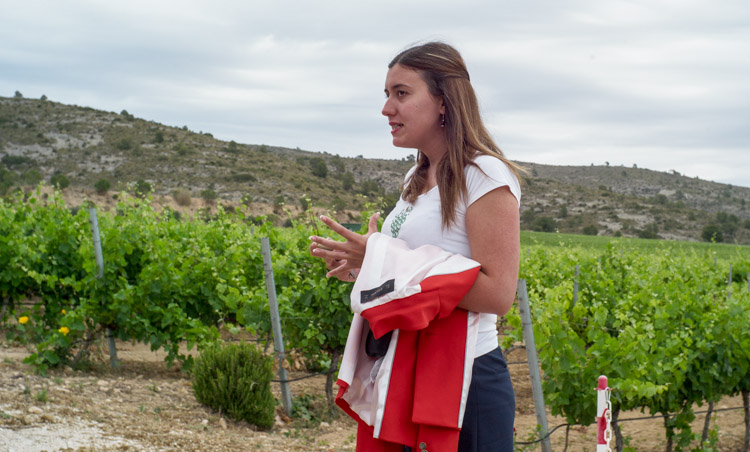 22_34
The fermentation tanks: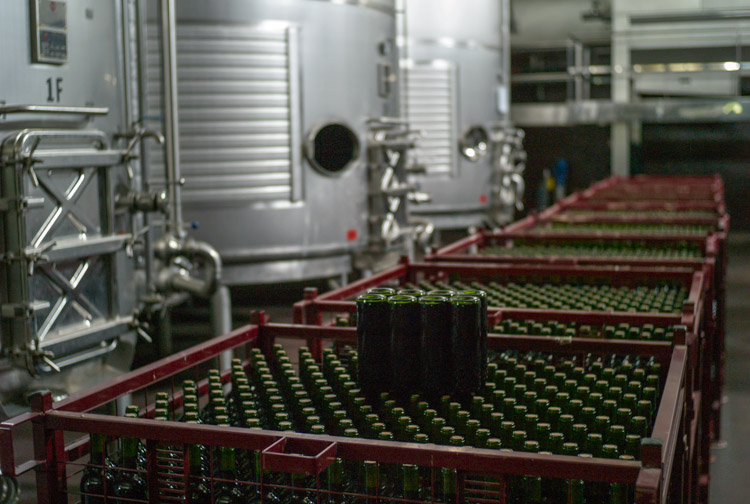 22_35
In the cellar: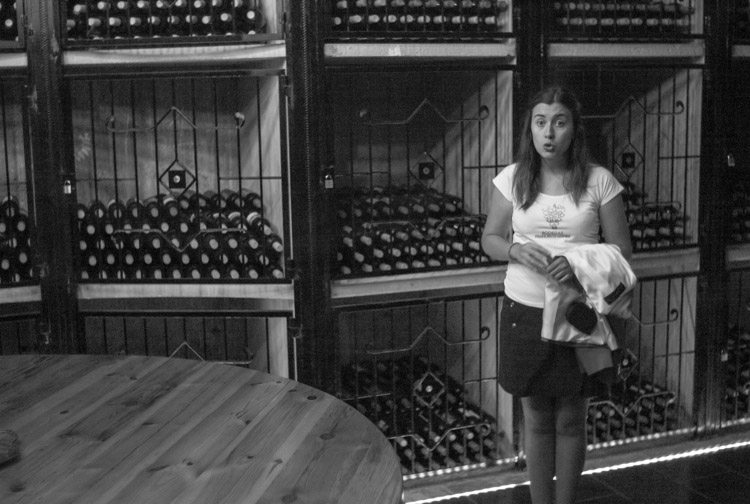 22_36
We are about to start the tasting, and our guide explains which wines we are going to taste and their characteristics:

22_37
I had visited Francisco Gómez before, and I knew the wines were good and inexpensive. So I did a bit of shopping: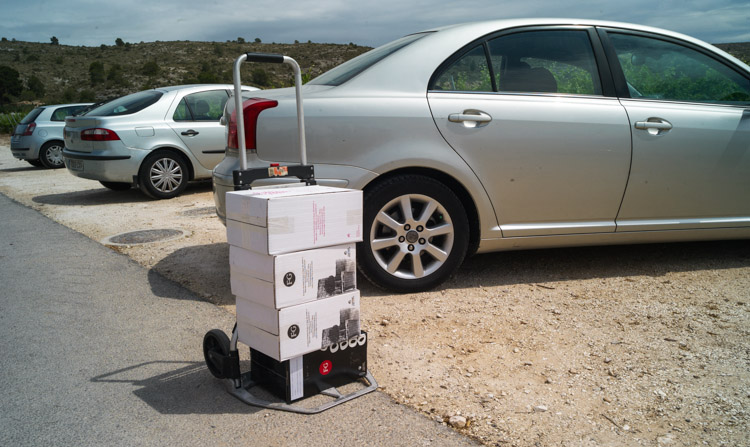 22_38
I finish with a picture of Shaun playing our piano which otherwise stands unused these days: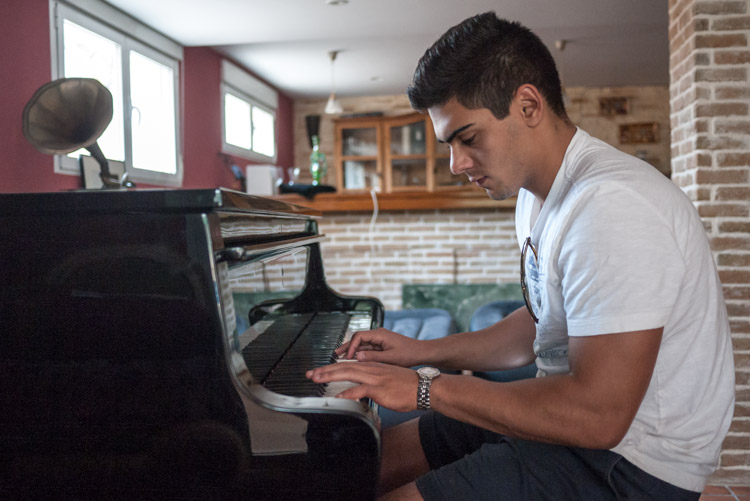 A selection of 20 Paris pictures can be seen here.