It was a week without travel, and even with a day off in the middle, as Wednesday was a public holiday here. So lots of cycling, and a Saturday spent in the company of good friends.
12_1
A random picture from the office, my colleague Inge in her "rock chick" outfit: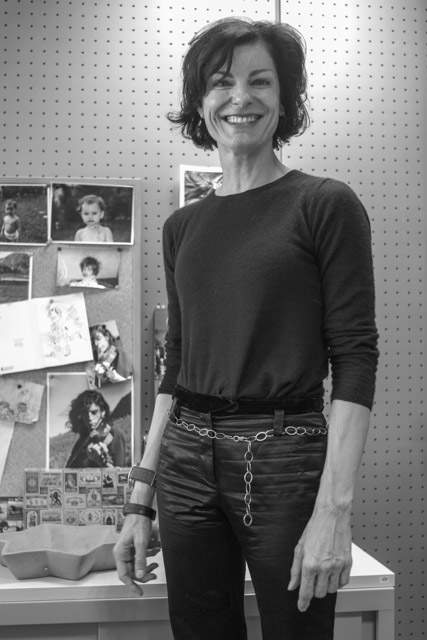 12_2
I used Wednesday morning to cycle up to Benidorm and back, a ride of about 70 km. Just south of Benidorm I noticed a fresh bunch of flowers at the roadside. Many of the roads on which I cycle, while nice and safe during the day, are dangerous at night, as evidenced by such memorials: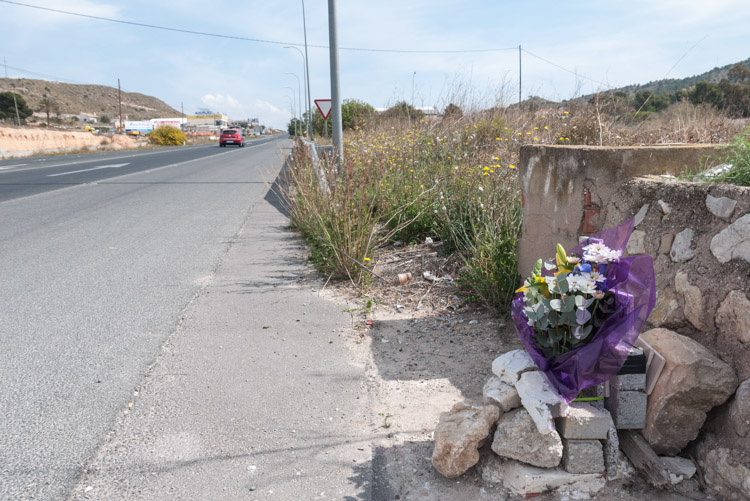 12_3
I used Wednesday afternoon to drive down to Santa Pola, a fishing town 20 km south of Alicante which I often visit on the bicycle. This time I wanted to go for a walk around the harbour with my "good" camera:

12_4
Peeling paint and reflections: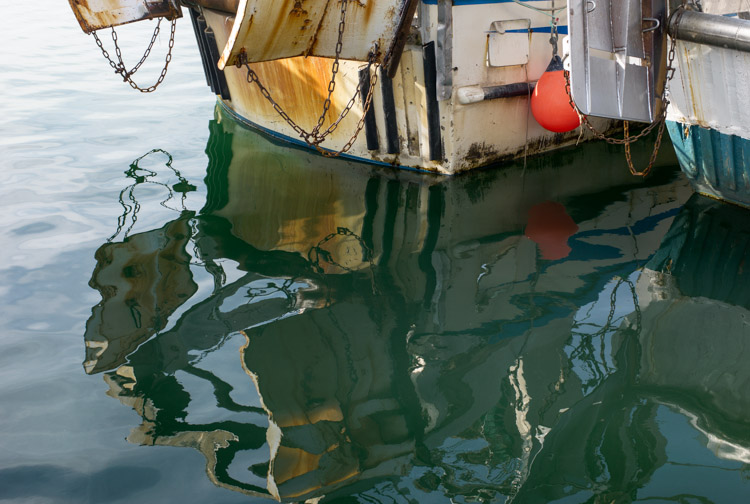 12_5
Santa Pola is today more a tourist town than a fishing town, but fishing is still an important part of life here, and certainly defines the identity of the town. This statue is called "Despedida de pesquero", the farewell of the fisherman: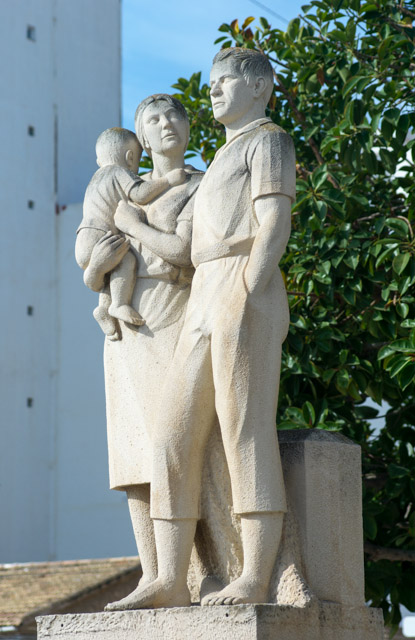 12_6
The beach in the centre of Santa Pola. The building on the right houses a series of garage-like rooms used by the fishermen to store their stuff: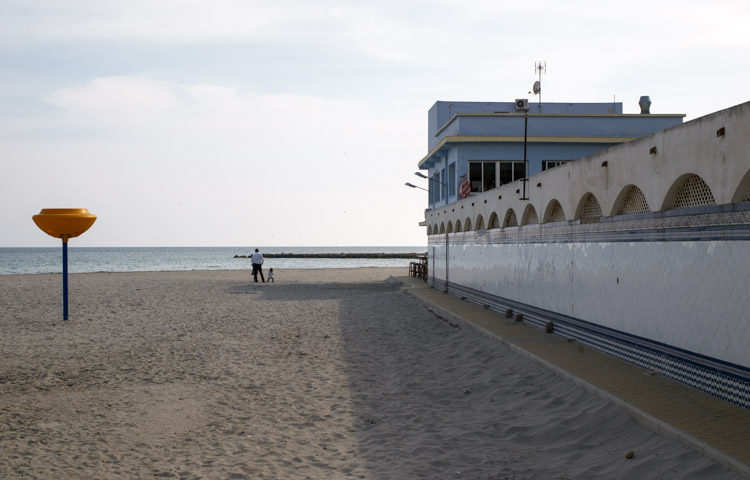 12_7
Part of the attractiveness of the harbour are the many bars in the area: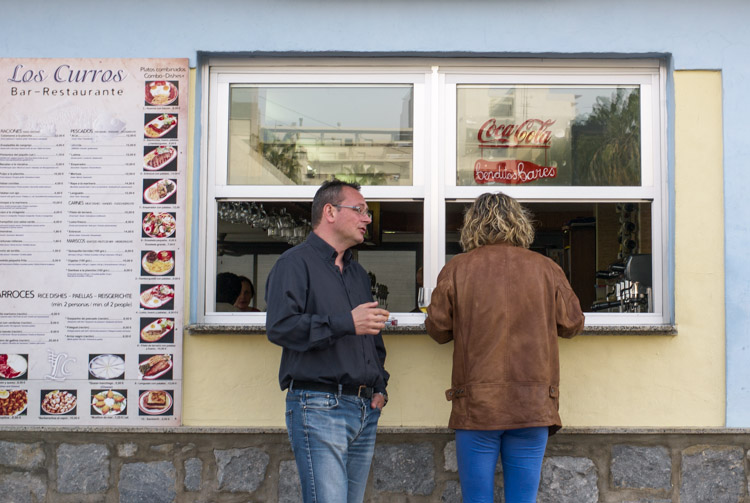 12_8
One of the reasons I often include Santa Pola in my rides is the coastal road leading north towards Alicante. From that road I have views such as this very clear view of the island of Tabarca: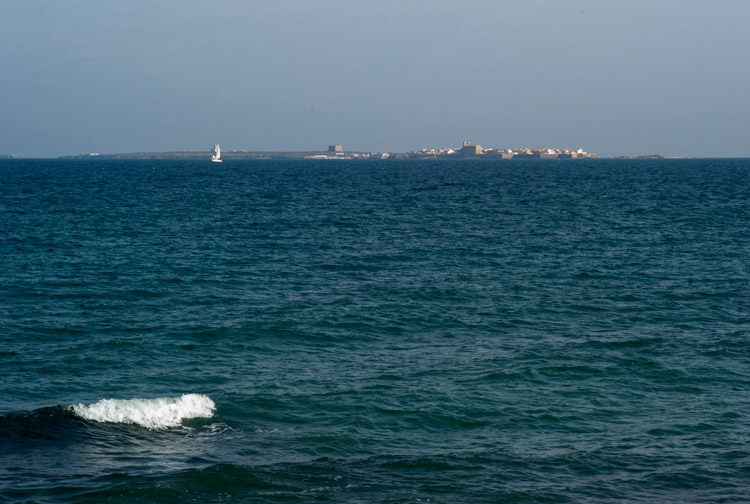 12_9
The beach along the road has little or no sand, it is rocky and spectacular: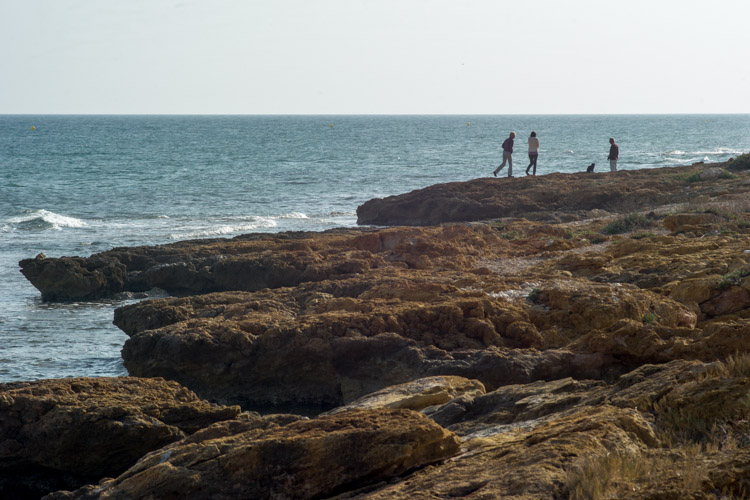 12_10
Rock and wave: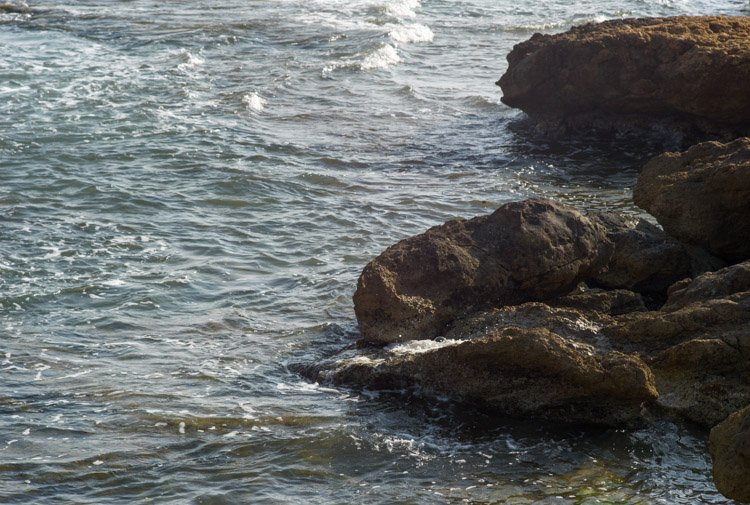 12_11
It does not rain much, so whatever grows here must have long roots: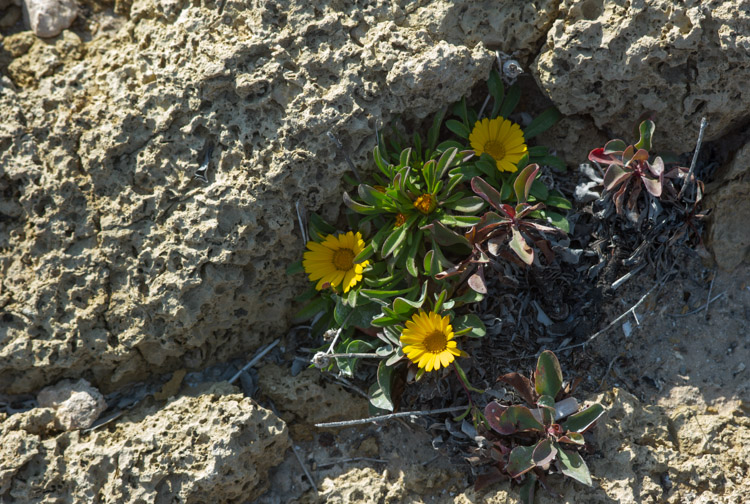 12_12
On Saturday morning I was out cycling again, this time in the mountains, on roads like this: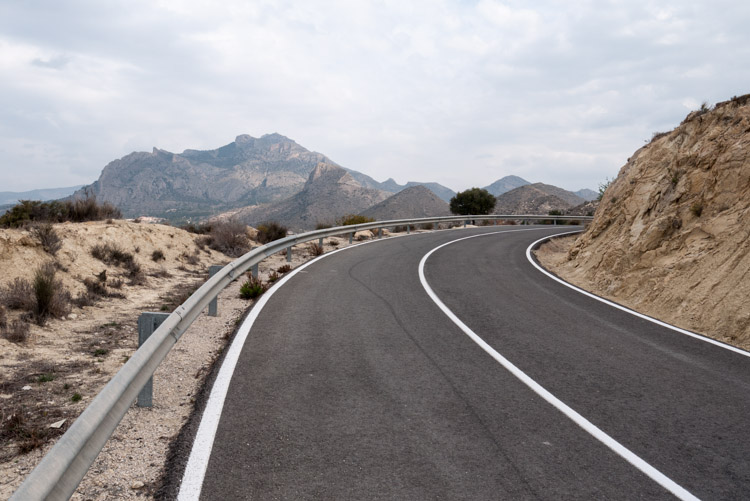 12_13
The weather was strange, sunny at times but hazy or misty at other times. It was actually nice to photograph the village of Busot in something other than harsh sunshine: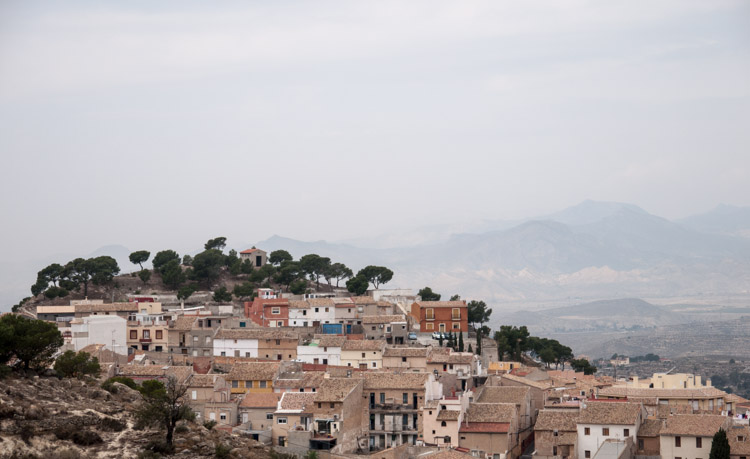 12_14
After the bike ride, we drove to Almoradí, where our friends Hilarión and Carmen had invited us to one of our occasional multiple hour lunches. Here is Hilarión making his signature rice: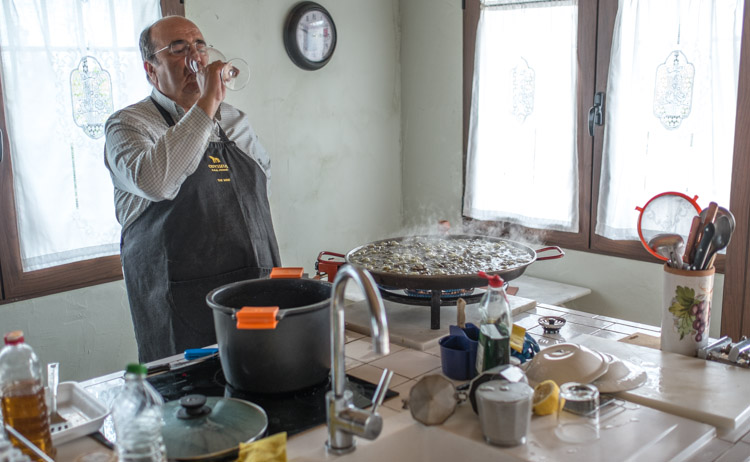 12_15
Yes, we are about to eat: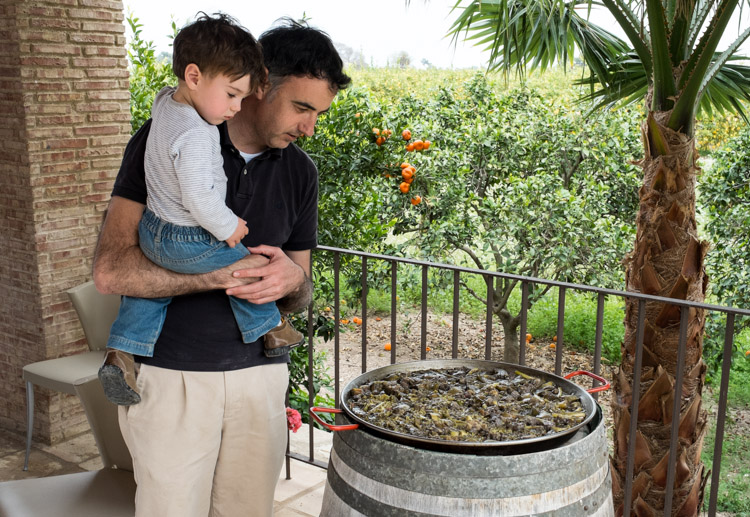 12_16
Posing baby on wine barrel. Hilarión and Carmen have a wine distribution business: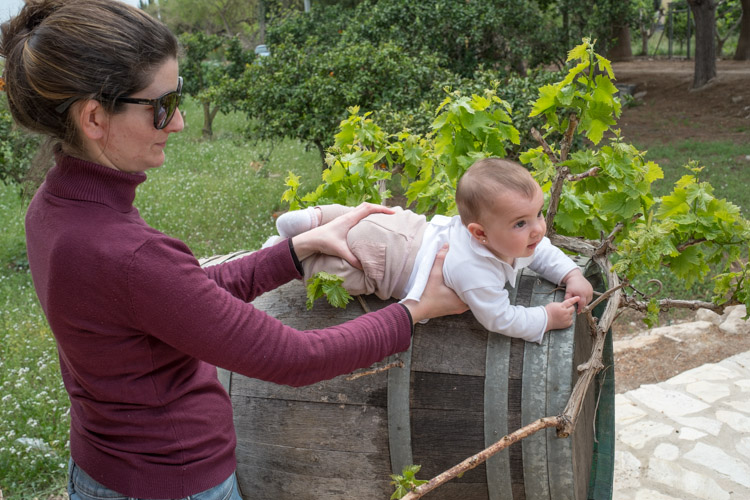 12_17
After the long meal, I went for a walk in the surrounding fields, playing with my fisheye lens: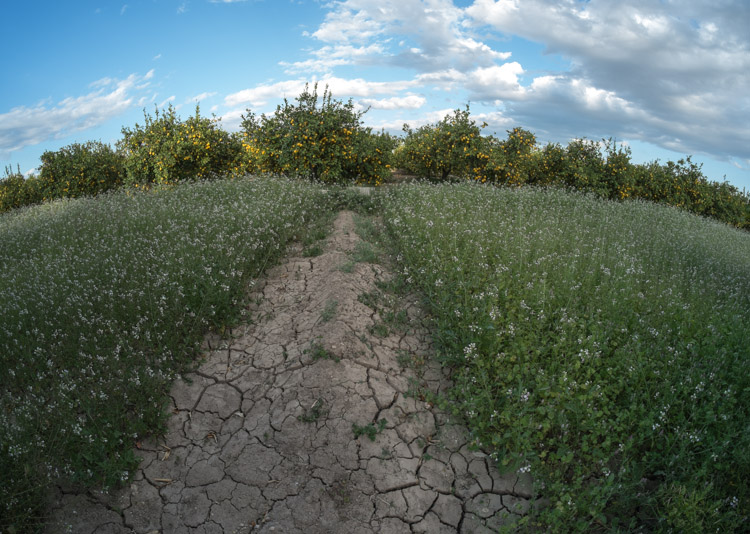 12_18
A selfie among the citrus trees: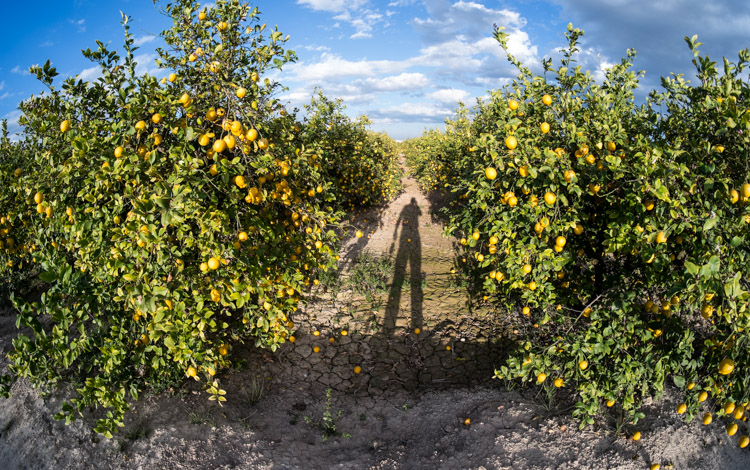 12_19
Back at the house, late afternoon sun: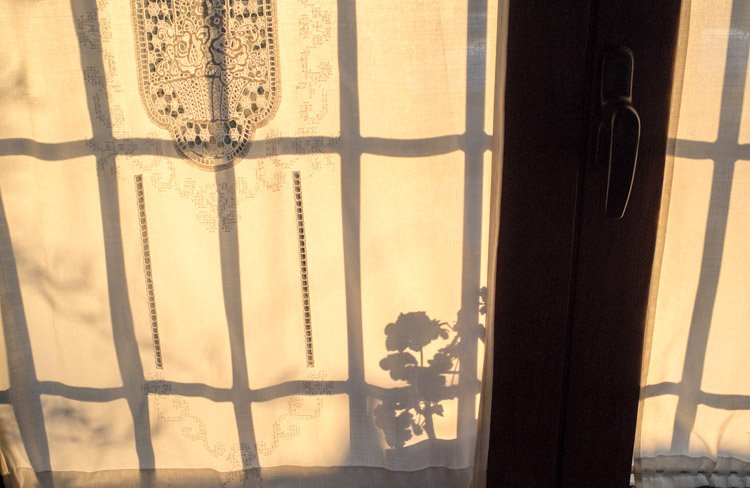 12_20
We are never allowed to leave this house without an early evening "snack", usually a tortilla. So a search party was organised to pick some fava beans in the field: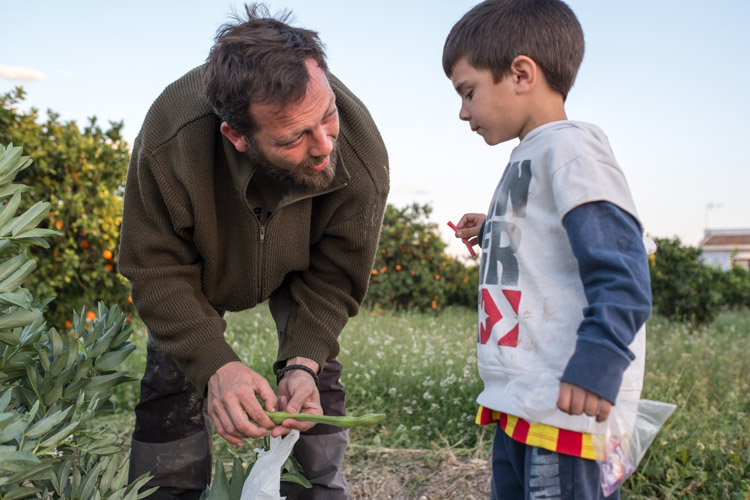 12_21
And then father and son made a tortilla of artichokes and fava beans. Everything, including the eggs, was local produce: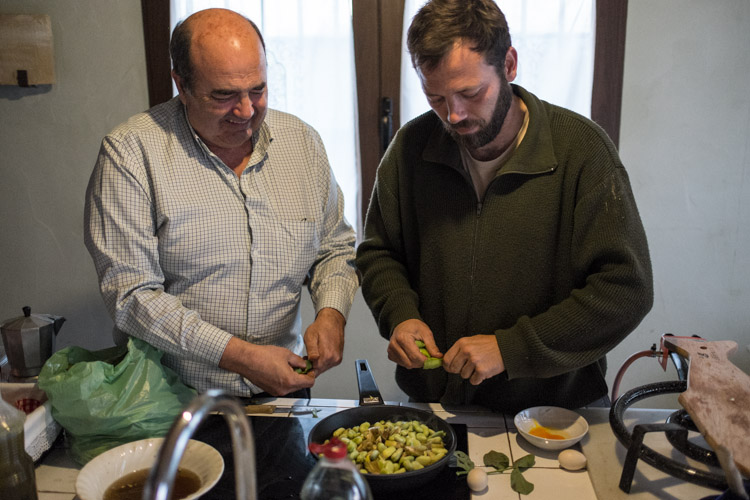 12_22
The evening snack–tortilla, salad and bread: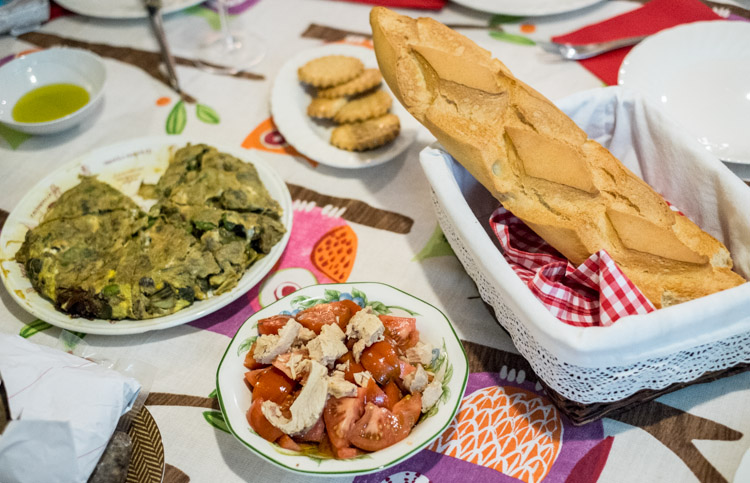 More pictures from the glorious afternoon in Almoradí are here.