Last Sunday we went to a park/museum called Kröller-Müller, near Arnhem. It was founded by a wealthy German-Dutch Rotterdam family around 100 years ago and contains a large collection of Impressionist and other art. But the most interesting part is not the museum but the surrounding park, which is huge by Dutch standards and which contains lots of interesting sculptures. As has been the case all summer so far, the weather had a decidedly autumnal feel to it, but that is not so bad for taking pictures.
Main
This is one of the many sculptures in the park. When one looks at this one, it becomes apparent that it rotates, albeit slowly: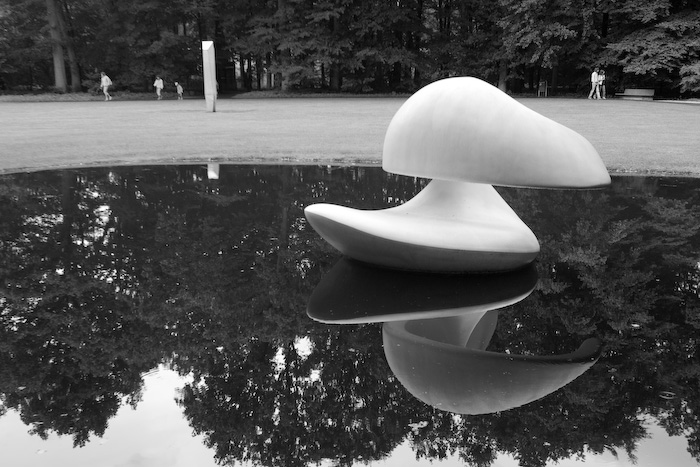 The alternates:
Alternate 1
With this work of art, we were not sure at first whether is was a sculpture or a public toilet. It was the former.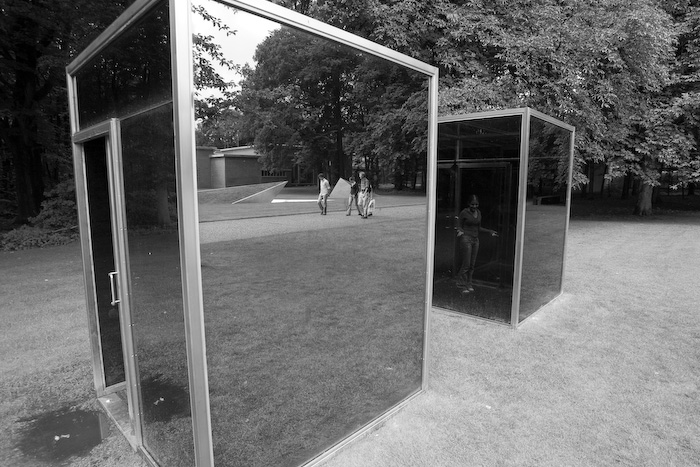 Alternate 2
This sculpture one can walk on, or inside: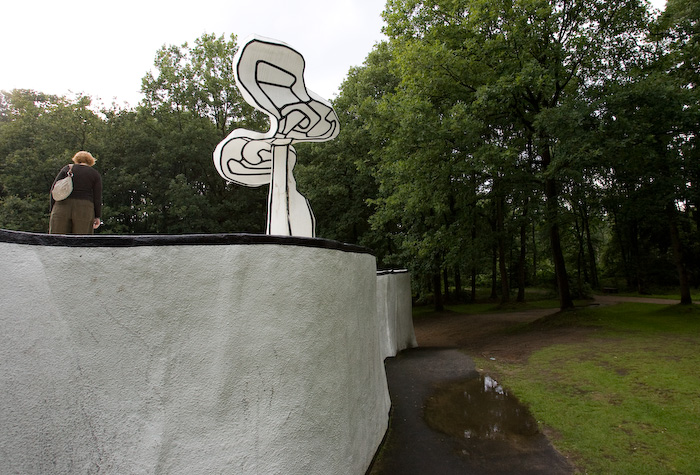 Alternate 3
Another view: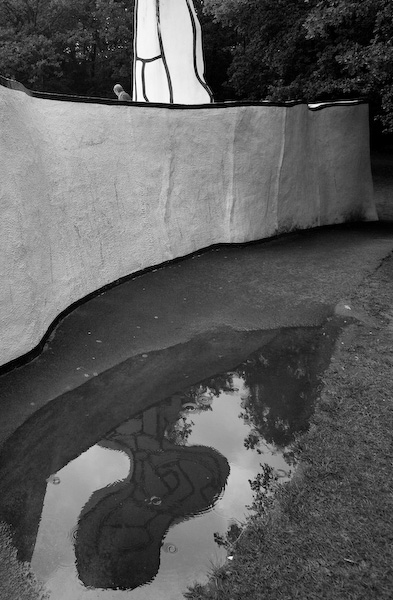 Alternate 4
This pictures gives a good idea of the art on display, and also of the weather the day we went: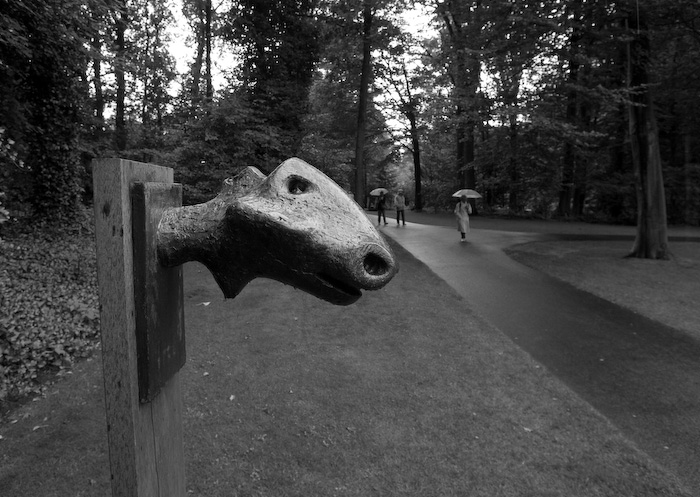 Alternate 5
…as does this one: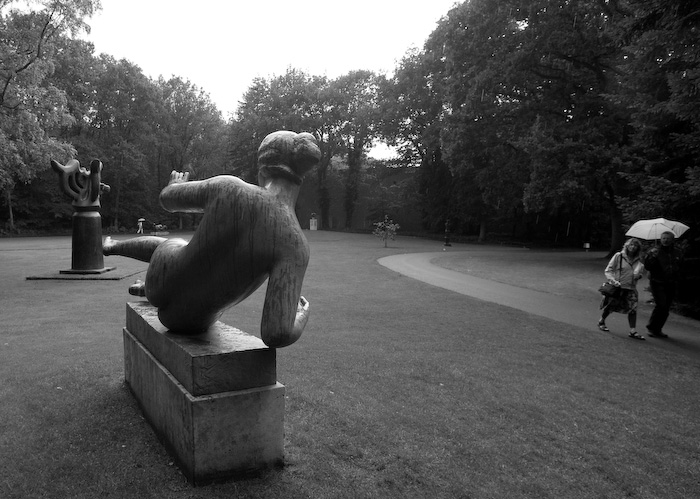 Now we shift gear a bit, away from grey statues to more colourful subjects.
Alternate 6
The daughter of our friend Sandy with her new baby kitty: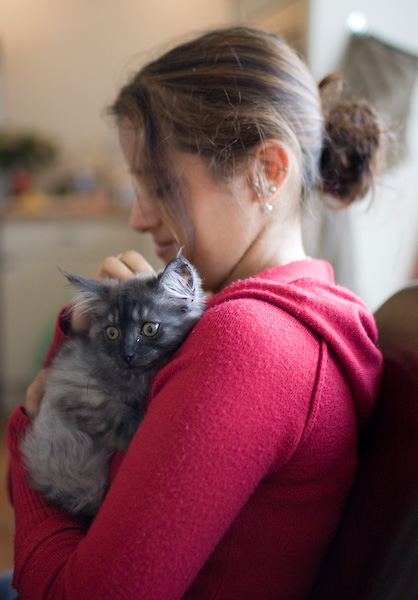 The last three alternates are close-ups shot around my neighbourhood while walking the dog. I was experimenting with my Leica 100mm macro lens on my new Olympus E410 DSLR. It worked reasonably well; any softness is due less to the difficulty of focusing the lens and more to the dog tugging at the leash.
Alternate 7
After the rain: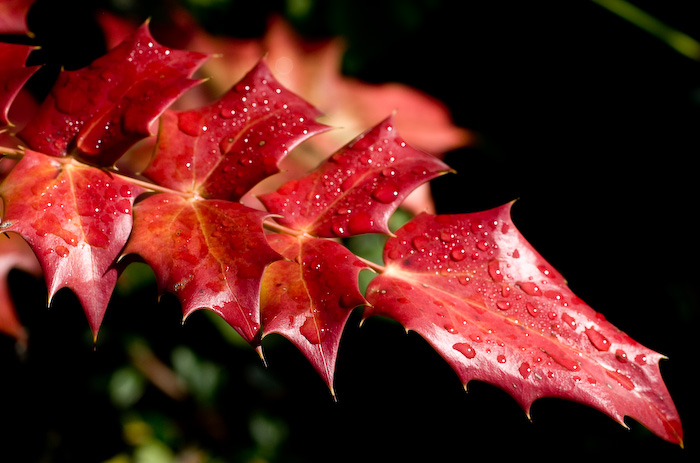 Alternate 8
Flower sex: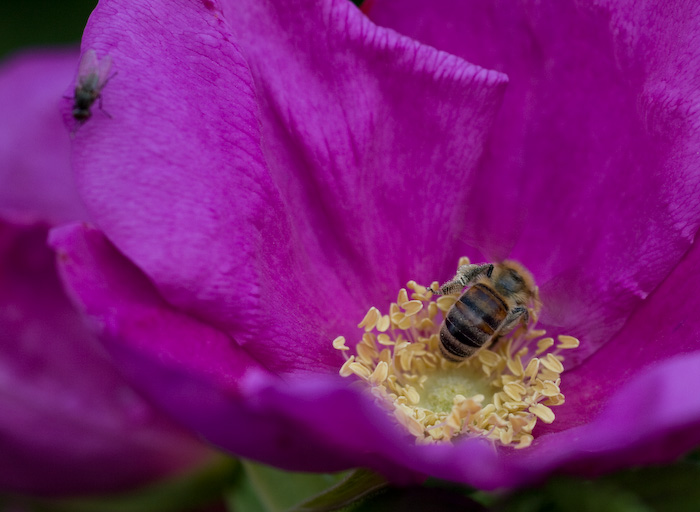 Alternate 9
Swan feather on the ground: