Last week was another week partly spent in Brussels. It was also the last week of my sister's visit, so I tried to come home early and spend some more time with her and my brother-in-law. In many ways October is the nicest month in Alicante; there is an end-of-summer feel to it. It is still nice and sunny and warm, but the beaches are no longer crowded and the tourists are largely gone.
41_1
Sunday morning, we went for a walk along the Albufereta beach: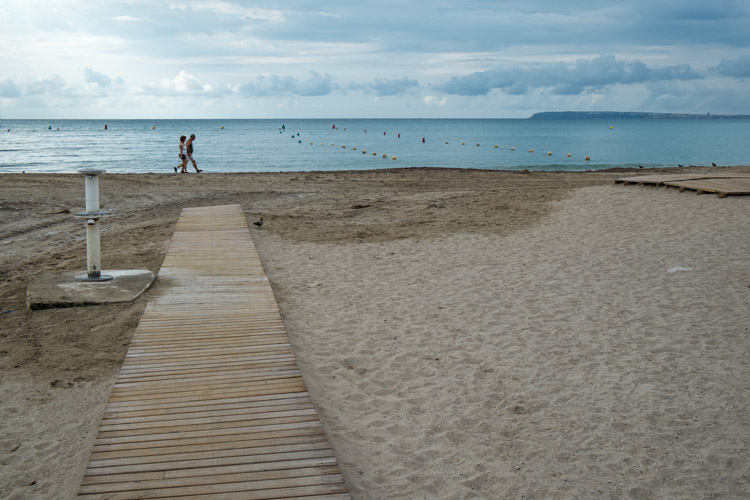 41_2
The first rainfall of the autumn happened during the night, and the beach was partly inundated, making for nice cloud reflections: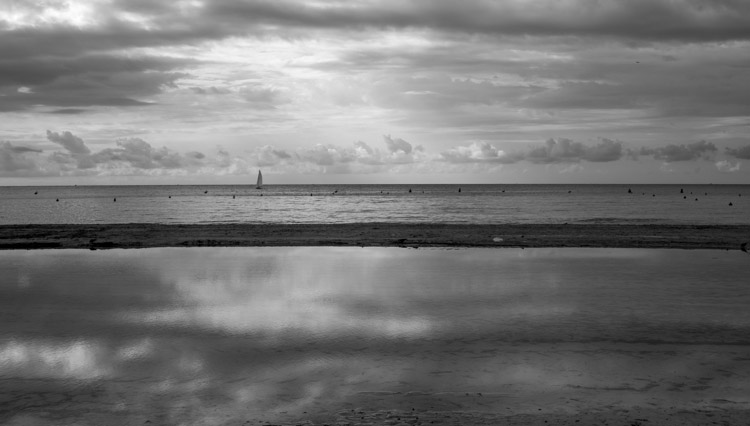 41_3
Another lone beach walker:

On Sunday afternoon, I flew to Brussels where I had various meetings on Monday. For once, I did not stay in a hotel in the Schuman area where most of the EU institutions are located. The only hotel with available rooms was one in which I refuse to stay because it is an overpriced dump. Instead, I asked the travel agency to book me a hotel near Grand' Place, and I did not regret it.
41_4
I and the colleague who accompanied me on this trip had dinner at Brasserie Lombard, an excellent bar on Rue Lombard (doh!), just off Boulevard Anspach. One of the other patrons studied his beer bottle with great seriousness: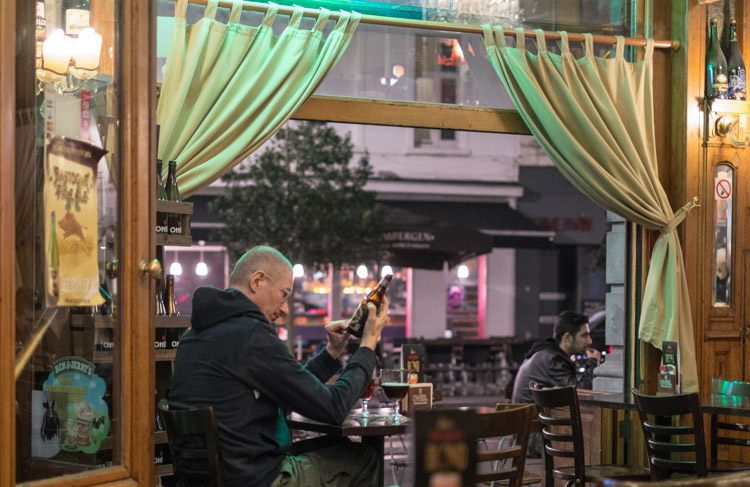 41_5
Monday morning, the first meeting at our Brussels office has not started yet. Of course I have my camera with me and take an idle snap of the coffee cup in morning light: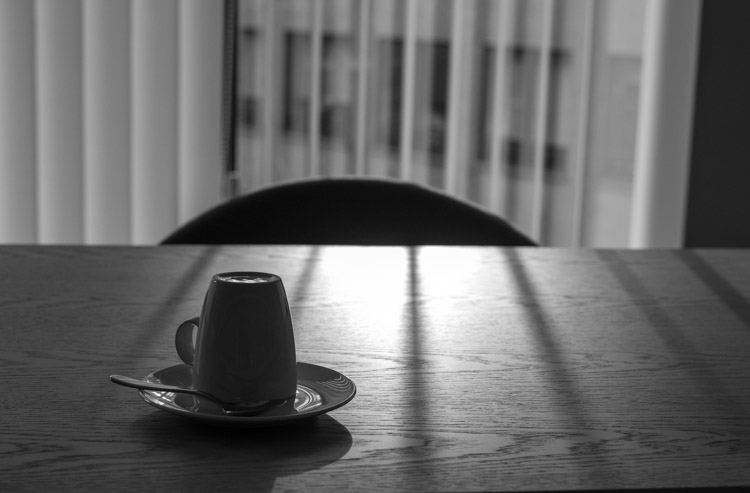 41_6
I photographed this piece of graffiti on the Schuman roundabout a few years ago, at night. This time I got a better image, I think. The poetic inscription reads "Head in the stars, feet in the shit":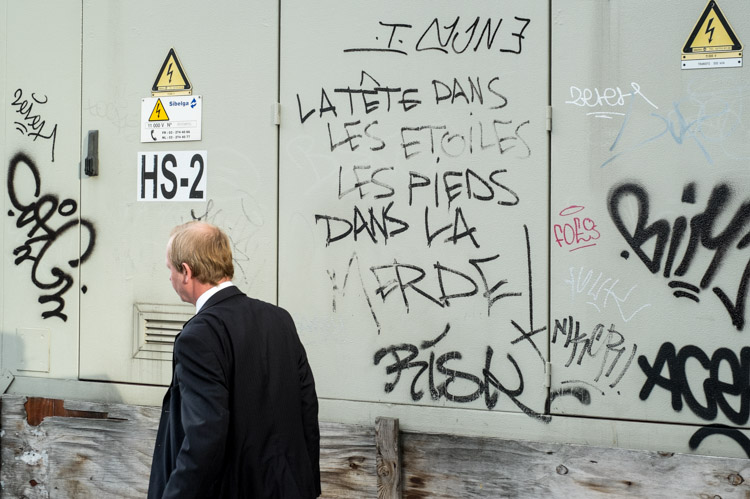 41_7
Belgium takes comics very seriously. There is a national museum dedicated to what the Belgians call "the 9th art form", and several buildings near Grand' Place are decorated like this: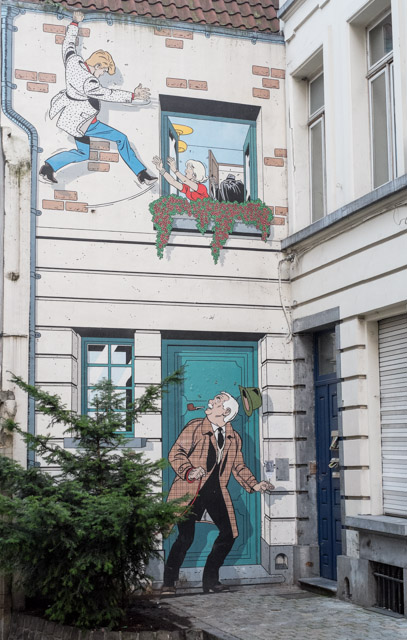 41_8
A closer look: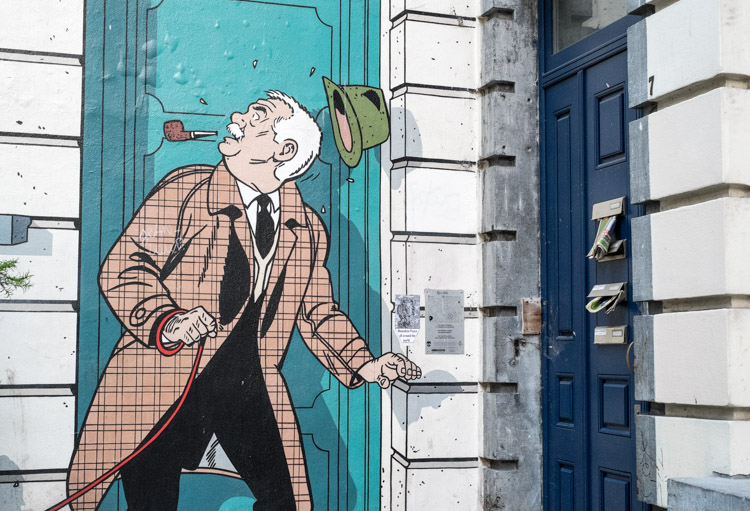 41_9
This building façade marks the entrance to a street with many gay bars: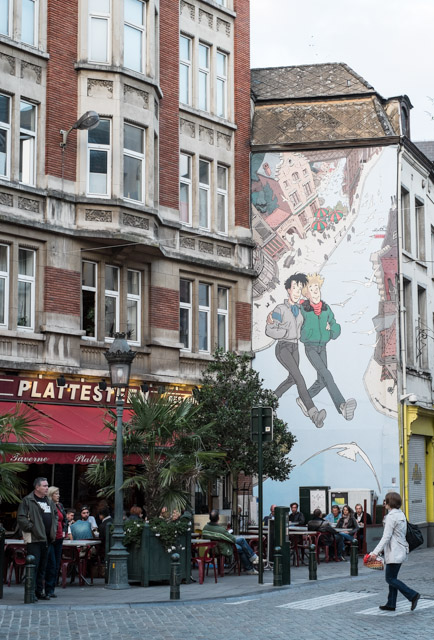 41_10
Another piece of urban art: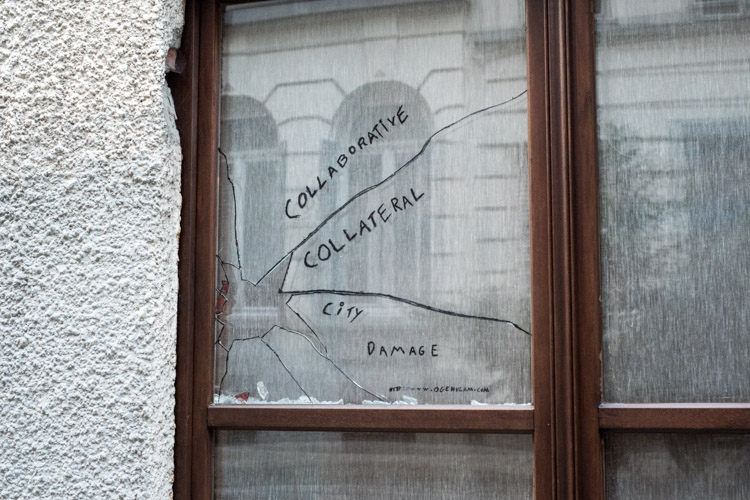 41_11
Early Monday evening, I was back at Brasserie Lombard. This time I noticed this guy, a stereotypical artsy type who was sketching in his book while enjoying his Duvel: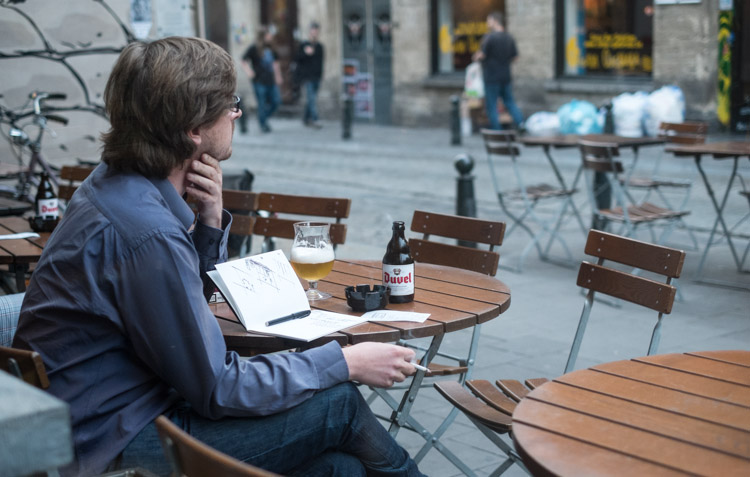 Tuesday morning I flew home, on the brutal 6 a.m. flight.
41_12
On Saturday morning, we went to the harbour in El Campello to check if the cats who live around the fishing boats were still there. And they were, more than ever before: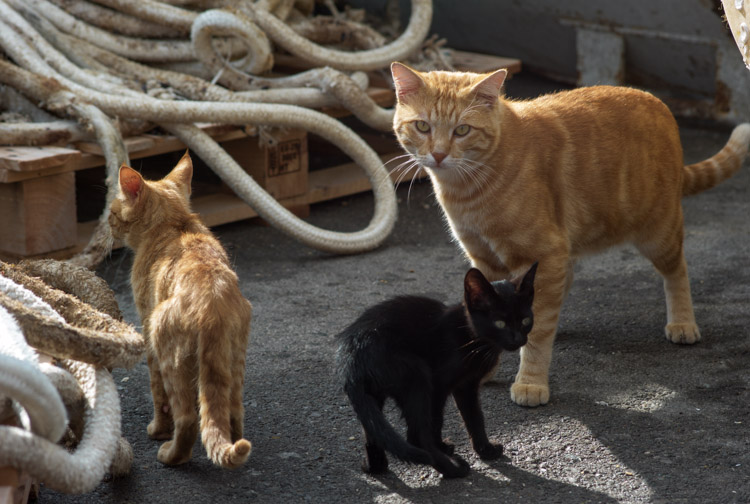 41_13
The cats are treated well, and even though they are feral, they are not particularly afraid of people: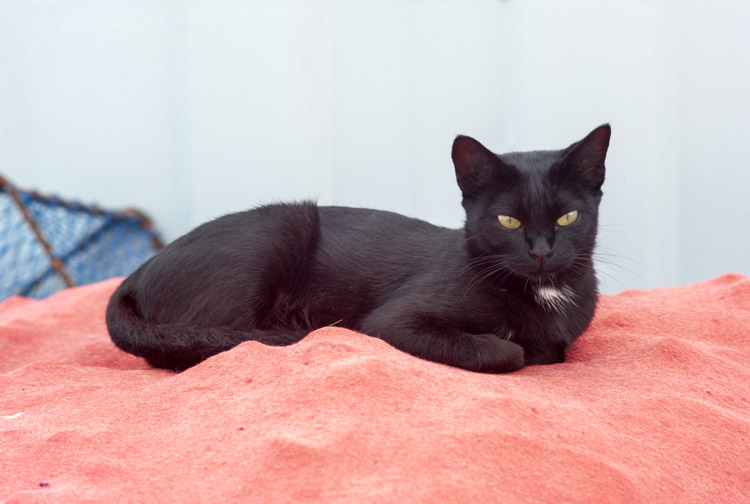 41_14
The weekend of 12-13 October was the last weekend of the summer for Hostal Maruja, our favourite beachside seafood place. So of course we had to have lunch there–the next opportunity won't be until March. Here are my sister and brother-in-law in the company of pulpo gallego, patatas bravas and boquerones: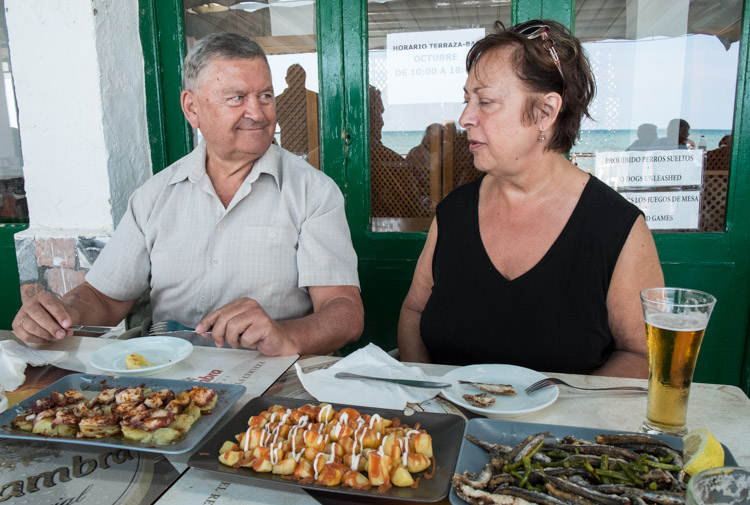 41_15
The pulpo is one of the dishes that keeps us coming back to Hostal Maruja: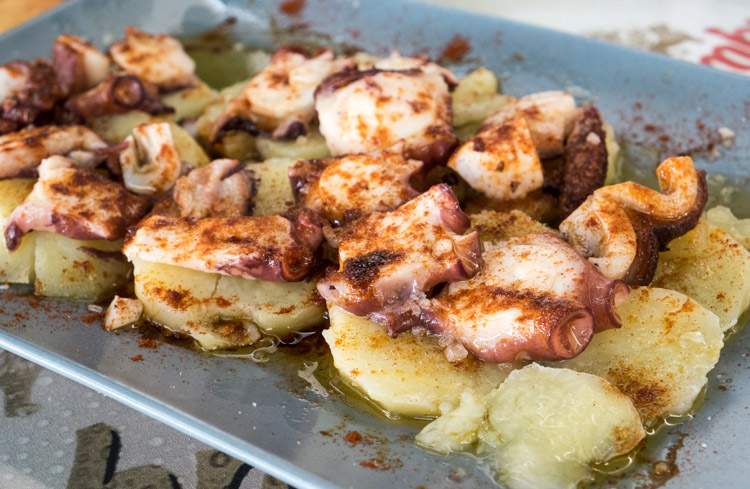 41_16
This is the road where Hostal Maruja is located. It is not even paved. Sometimes when I am there and there are no parked cars, I have the feeling that a shootout, like in an old western, could break out at any time:

41_17
This what the back side of these houses looks like–Playa del Pinet, with a strong wind blowing and not many people. It is winter, sort of: