We continued to meet our friends for Sunday lunch, and I continued to cycle around the mountains in the interior. I also paid a rare visit to the main beach in the centre of Alicante, one day when I was using public transport to come home from work.
21_1
Our friends Eliot, Assumpta, Lucas and his girlfriend Alejandra came for lunch on Sunday. Monica scored some delayed birthday presents: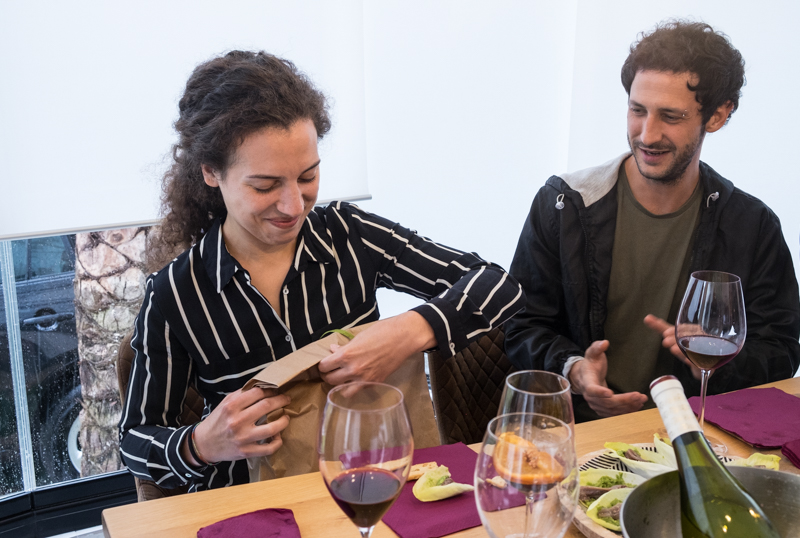 21_2
Father and son in conversation: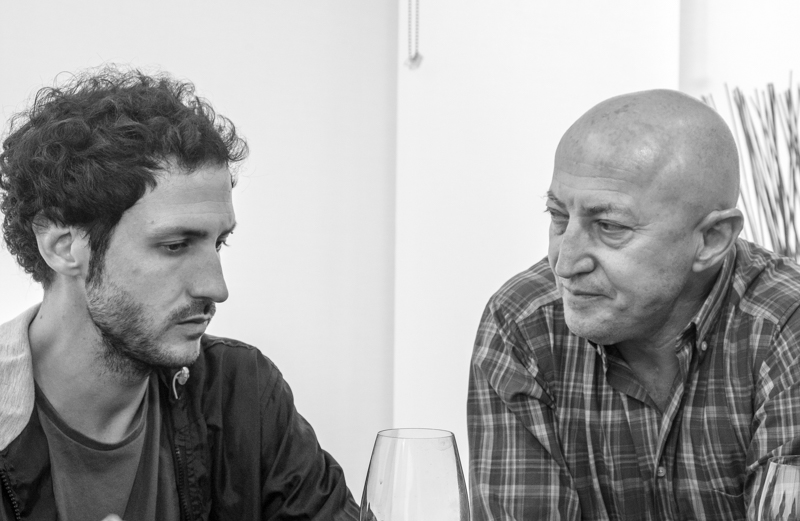 21_3
Some of the stuff we ate, starting with anchovies in endive boats: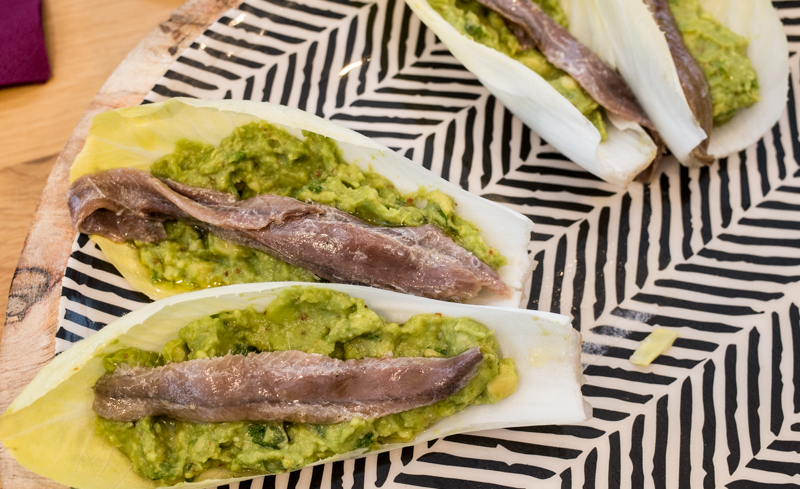 21_4
Cucumber, tomato and avocado salad (lots of chopping there!):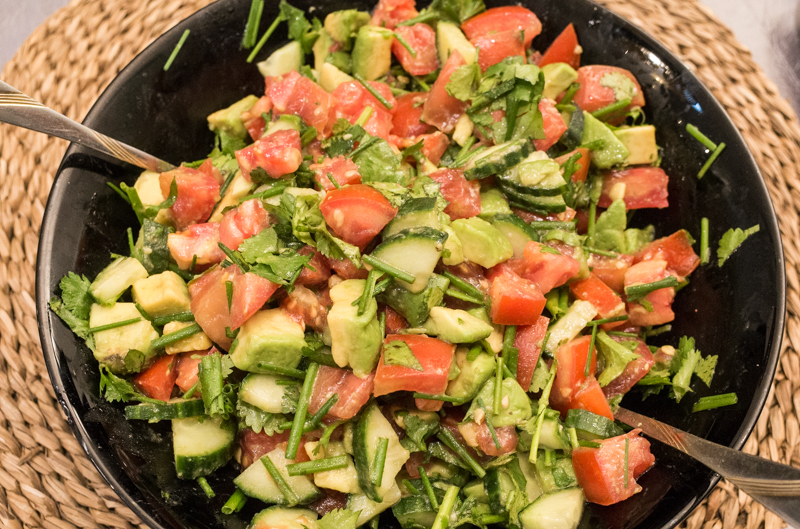 21_5
Roasted ribs and courgettes: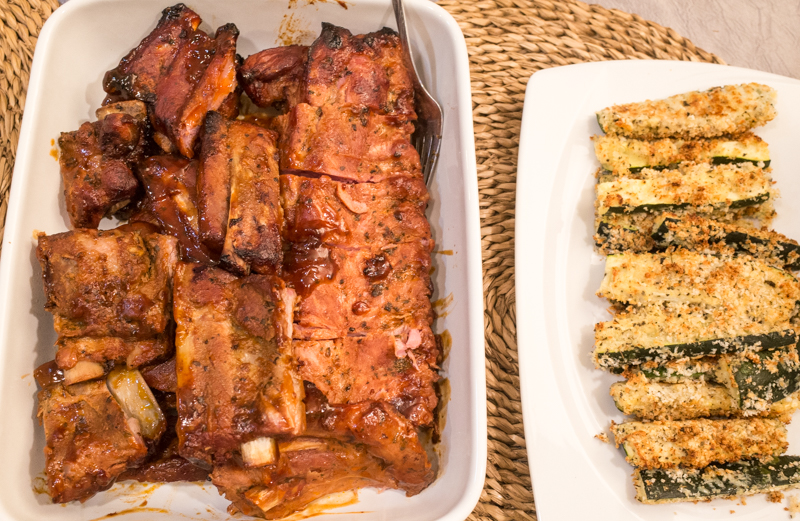 21_6
A couple of images from the centre. These trees and their pretty flowers are everywhere. This year the pollen season is very bad, but they sure look nice: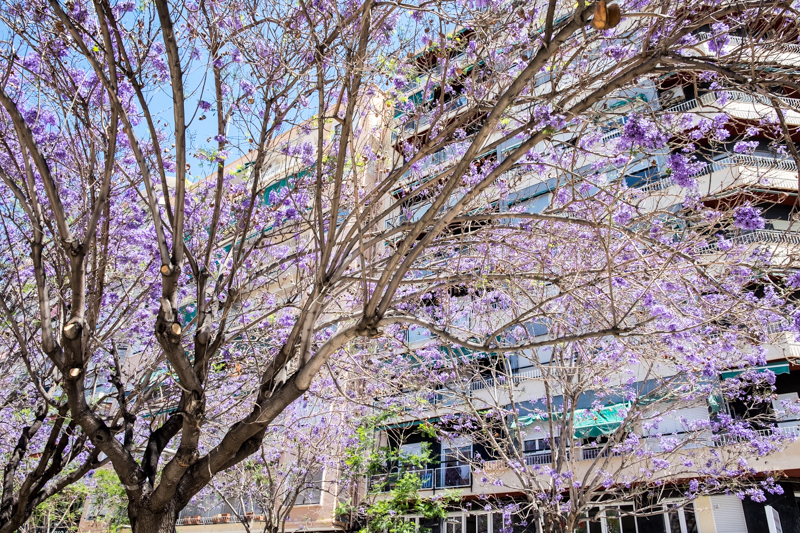 21_7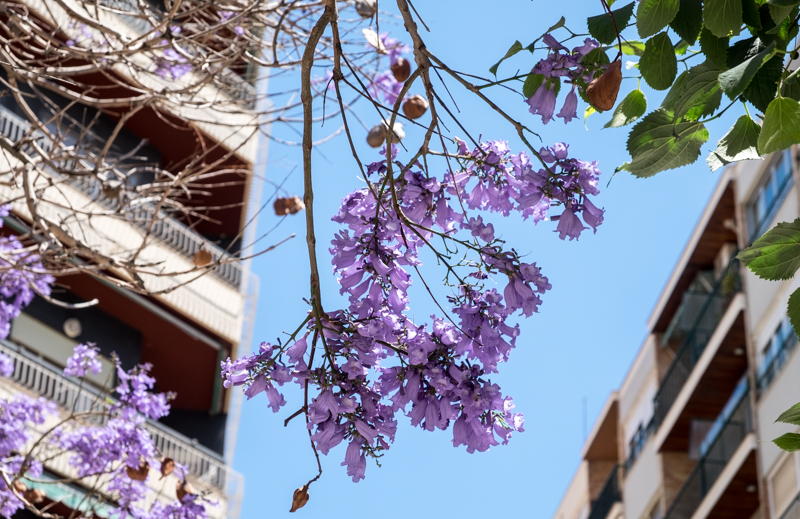 21_8
One afternoon, I slummed it on public transport on my way home from work, having dropped off the car for service during the day. I had to change from bus to tram in the centre, right next to the main Alicante beach, Playa del Postiguet. While waiting for my tram, I was entertained by some guys engaged in an activity that my daughter later told is called slacklining: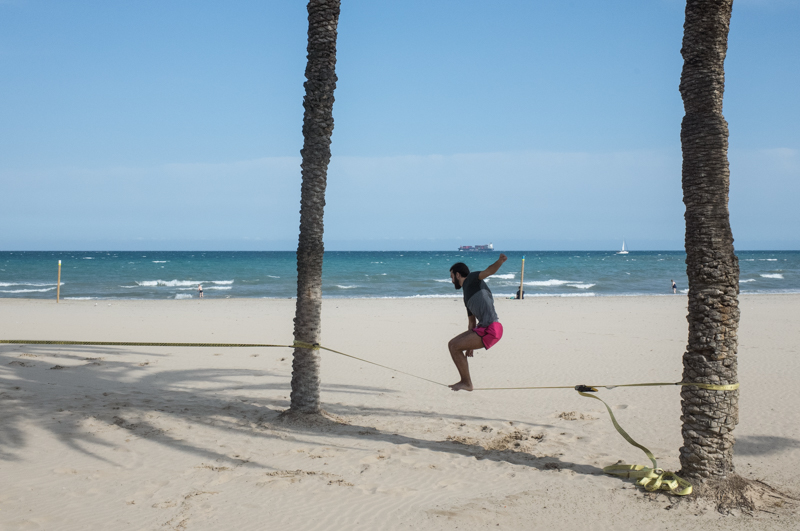 21_9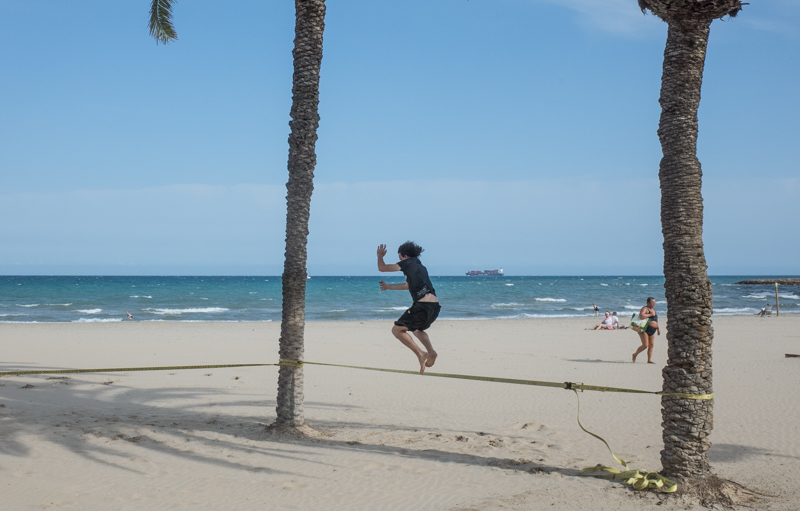 21_10
Impressive dismount: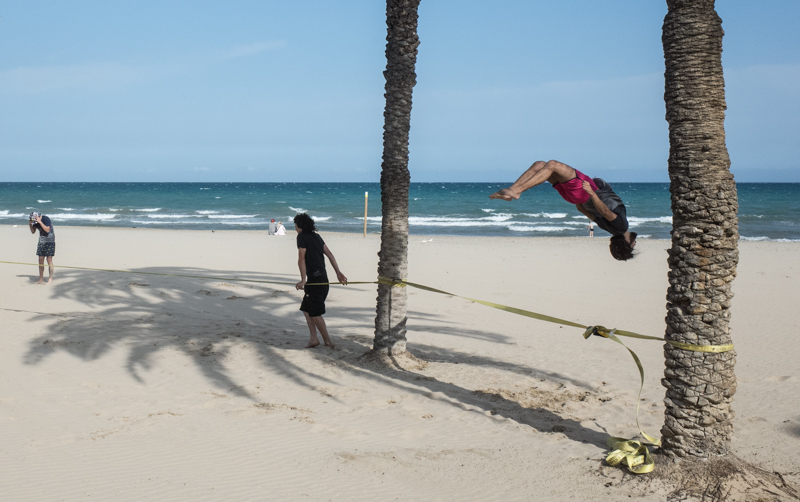 21_11
Continuing the beach theme, another nice sunrise at my beach, Playa Muchavista, a few km to the north of where the slacklining images were taken: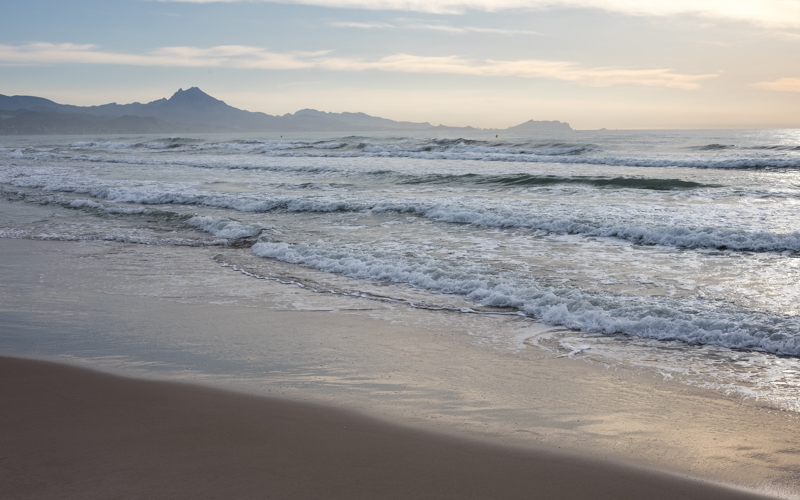 21_12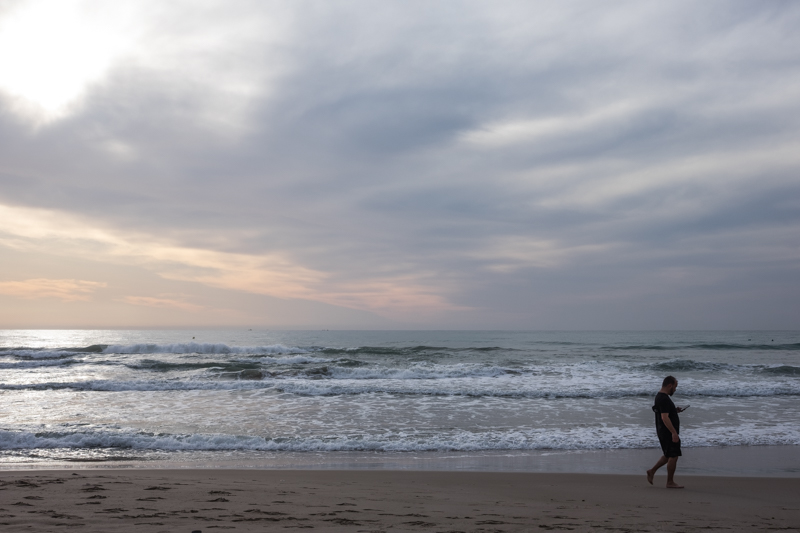 I finish with some images from two of the week's bike rides.
21_13
The first ride went to a village called Verdegás (and beyond, but this is where I stopped for a break). The weather was cloudy but it stayed dry: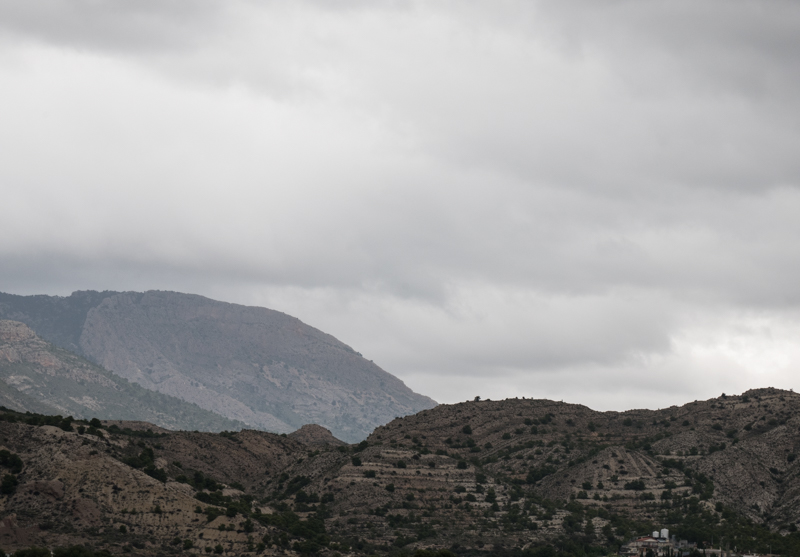 21_14
Verdegás is very small and very sleepy. This is the grandly named Plaza de España; as opposed to the central square in Aigües, where there is usually social life going on, I have never seen a person here: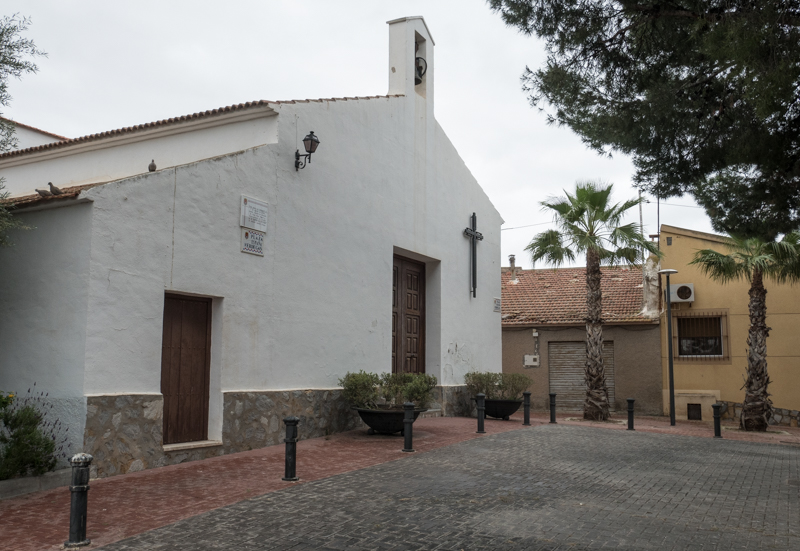 21_15
But there were several cats, and they were not too shy; the local people treat them well and give them food and water: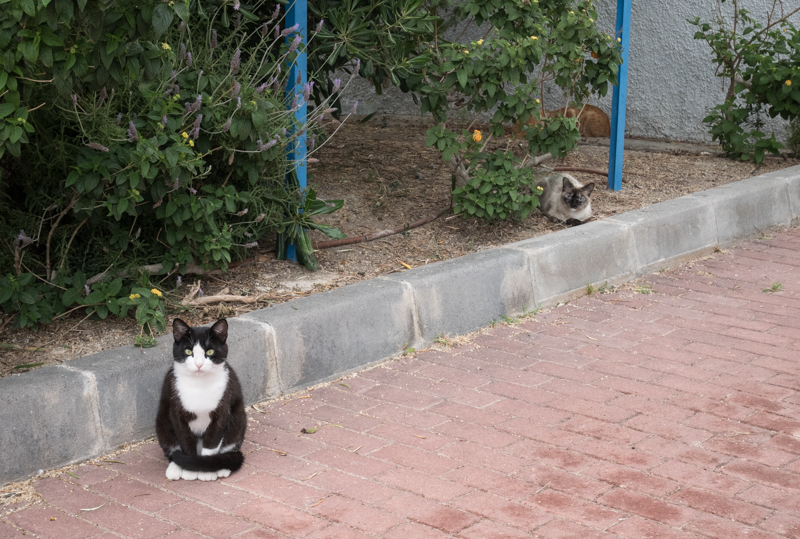 21_16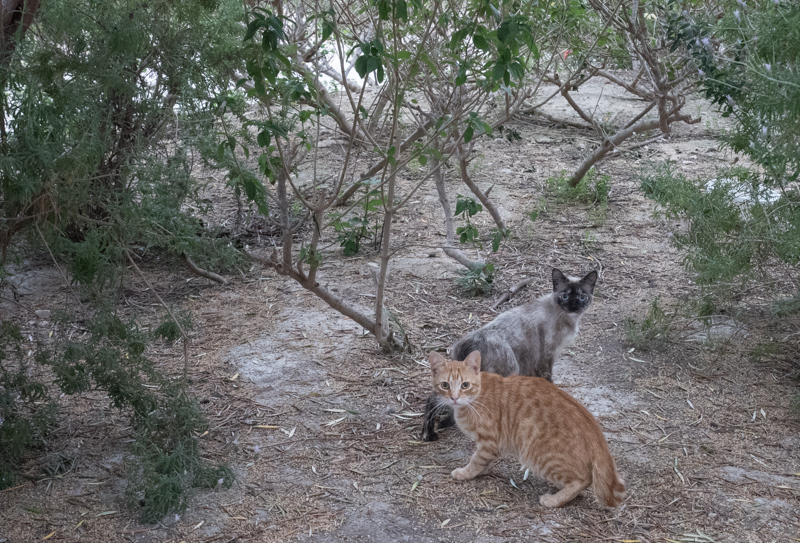 21_17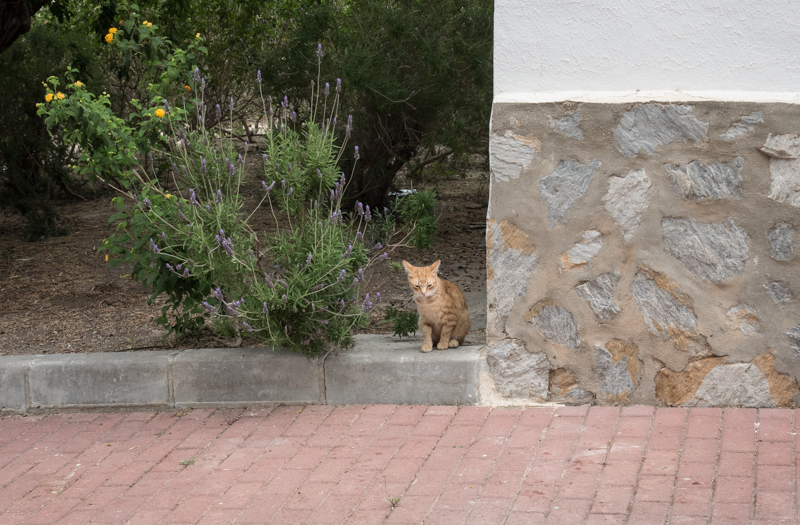 21_18
The second ride was to the town of Relleu, a much tougher ride. Relleu is 31 km away, and getting there means considerable climbing, from sea level to above 500 m, then down, then up etc. The road is never flat. But this makes for great views: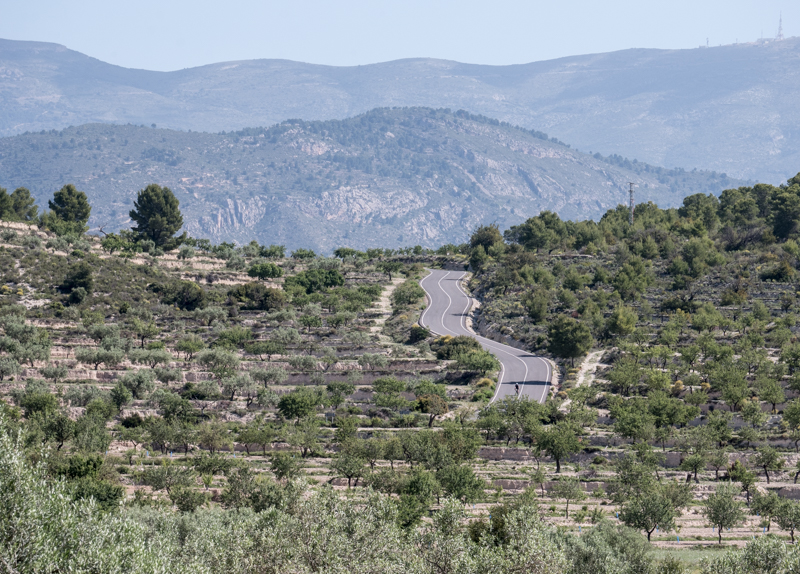 21_19
The distant cyclist in the previous image, now emerging close to me: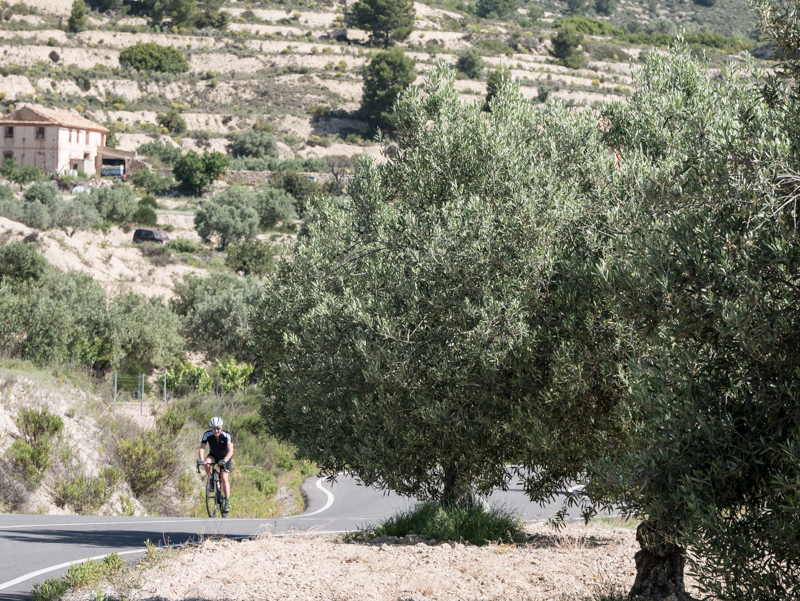 21_20
I always stop to photograph this impressive house set amid almond trees: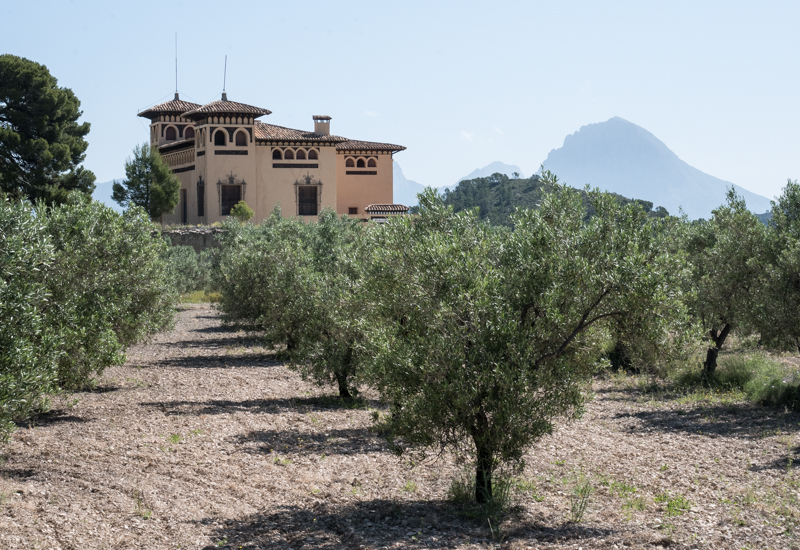 21_21
But there are also less grand, still pretty, things to see when looking down on the side of the road: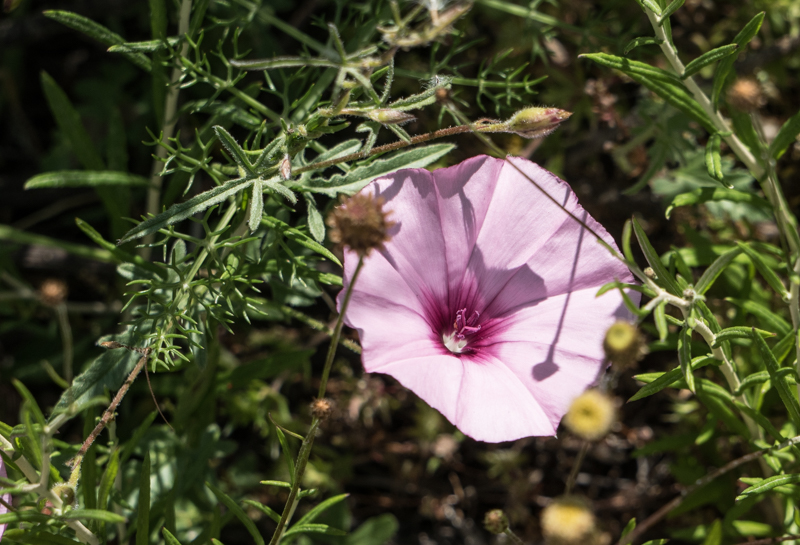 21_22
Finally, I could see Relleu. It is a sizeable village, with about 1200 inhabitants, some foreigners among them:

21_23
This is Relleu's main square. I see these men shooting the breeze every time I come to the village: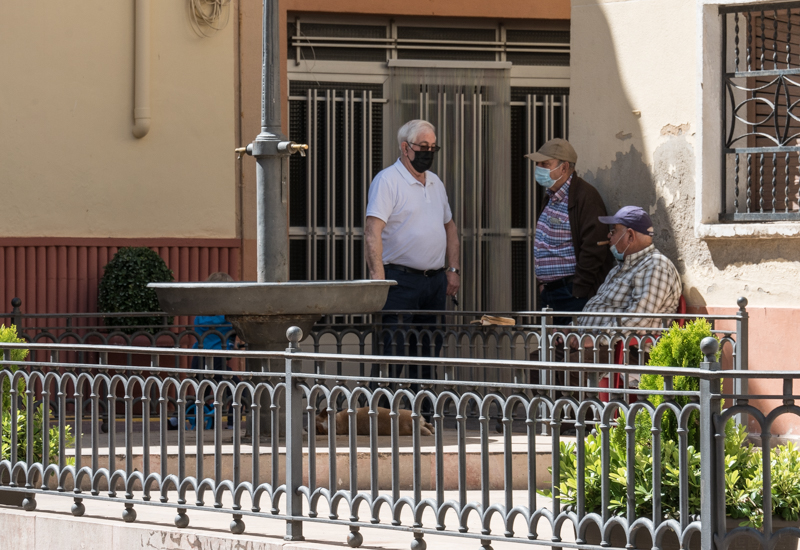 21_24
And to complete this image of small town life, two dogs were relaxing in the sunshine: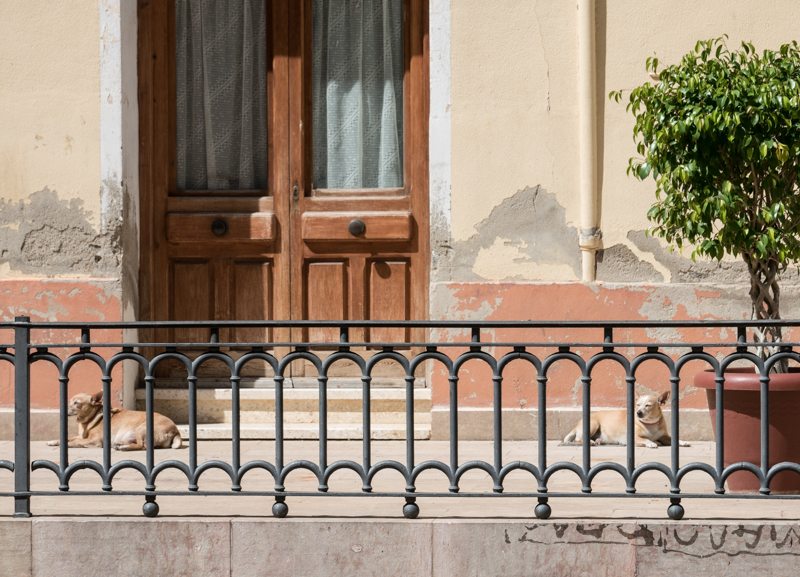 21_25

21_26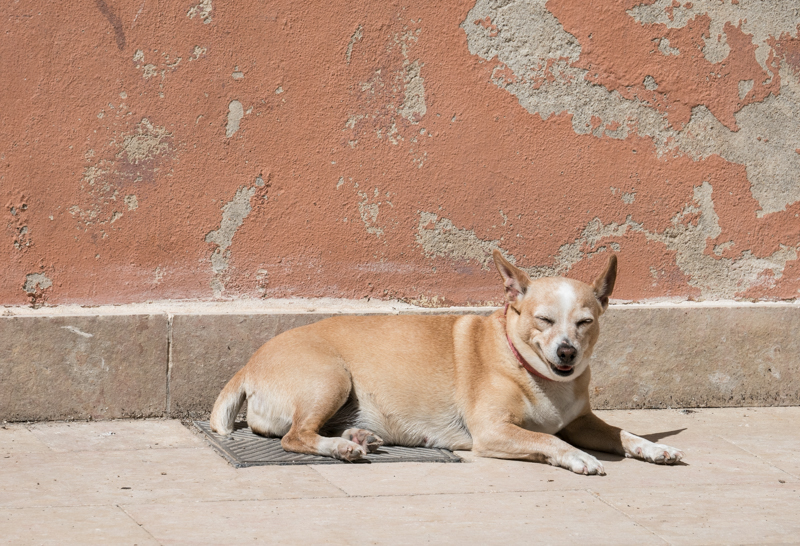 21_27
All along, I was being watched: