A week between trips, spent working and cycling at home in Alicante, and not taking that many pictures. The weather was typical early March, with a mix of rain and sunny 20+ degree days. Many of the images were taken while cycling.
10_1
Playa Muchavista, the morning after heavy rain: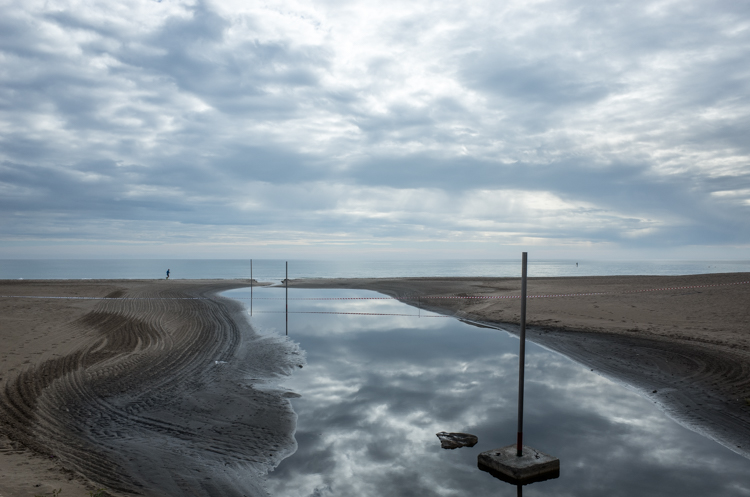 10_2
Busot, with some threatening clouds: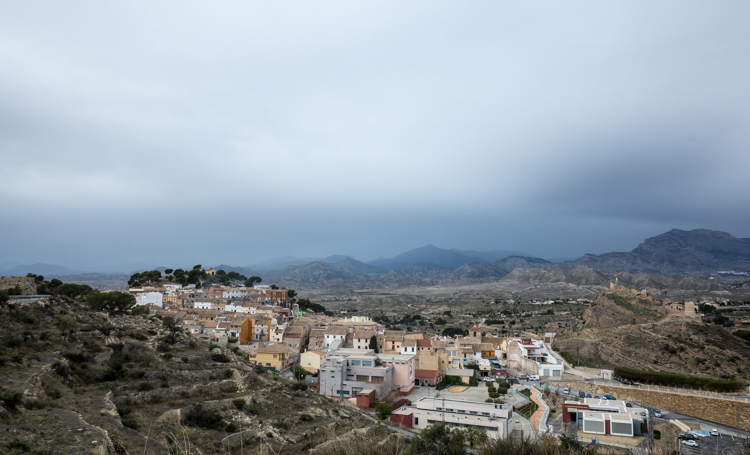 10_3
I happened upon the Moros y Cristianos in Aigües. I like these events in the small towns. They are totally authentic community affairs, in contrast to big commercialized events in bigger cities: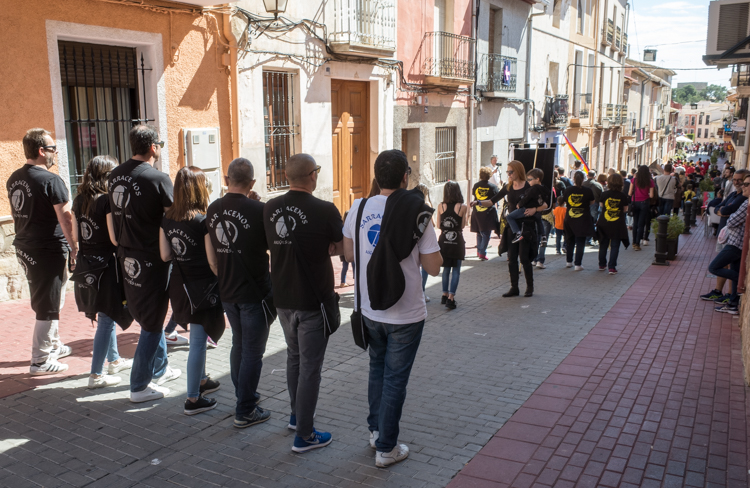 10_4
Multiracial family and Mickey Mouse: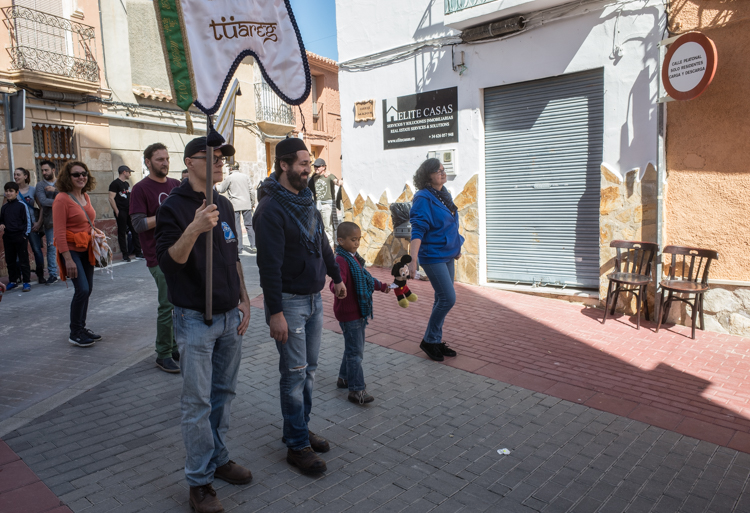 10_5
The dog life: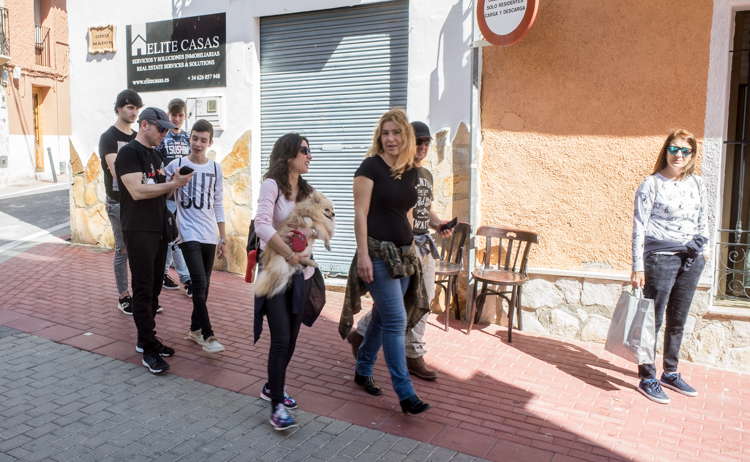 10_6
As I do almost every weekend, I stopped by the pet memorial tree in the dog park, where both Cheeta and Taco are commemorated. I usually sit on a bench, perhaps shed a tear for my beloved pets, and go on. This time, there were others too:

10_7
An unusual sight–a couple were having their pre-wedding photos taken in the dog park: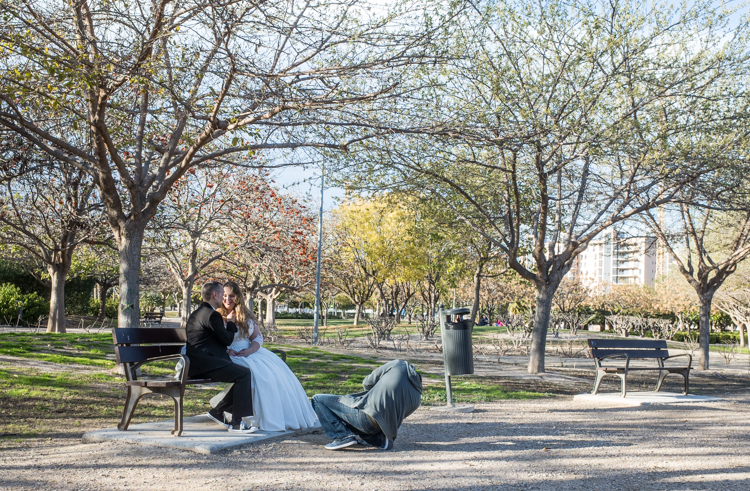 10_8
On Saturday night, I went to the centre to have a drink at the Little Duke with my wife and a visiting bridge pro and his wife. We sat outside, some people sat inside: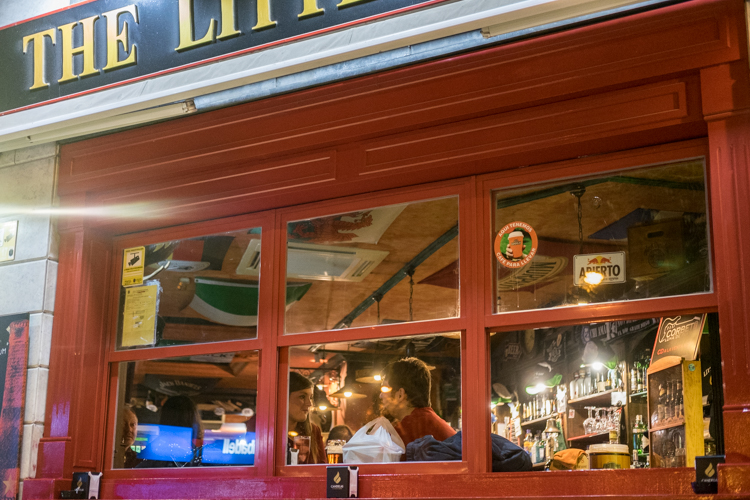 10_9
The advantage of sitting outside is that one can watch the human traffic, whether the other bar patrons: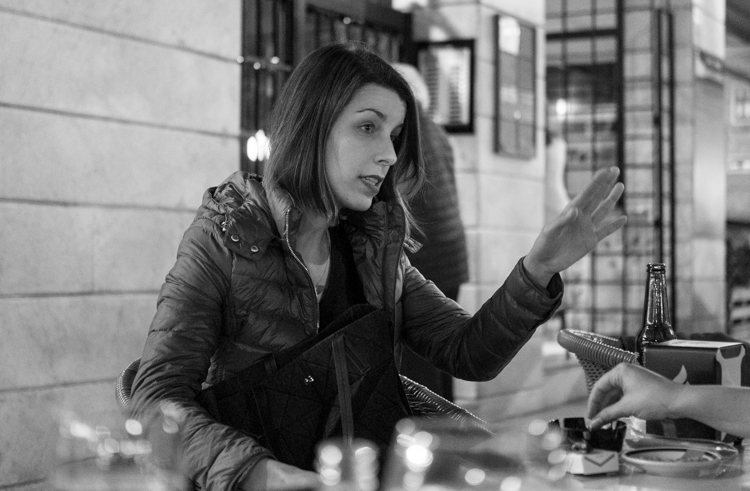 10_10
…or people just walking by:

10_11
On Sunday morning I went to the mercadillo in Playa Muchavista to buy some fresh herbs I needed for dinner, and of course to look around with my camera: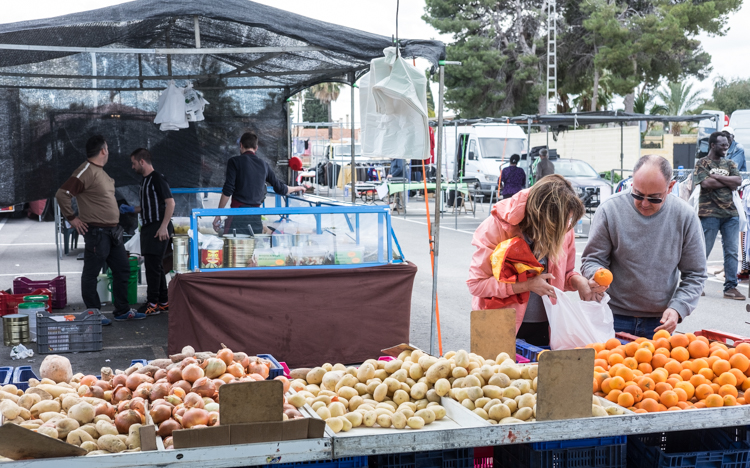 10_12
Dried fish and other goodies: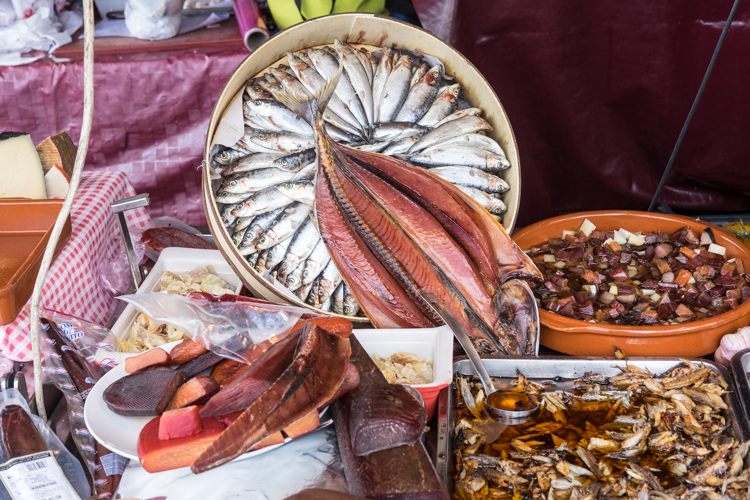 10_13
It is common for markets in Spain, whether indoors or outdoors, to have a bar where the shoppers can relax before or after their shopping: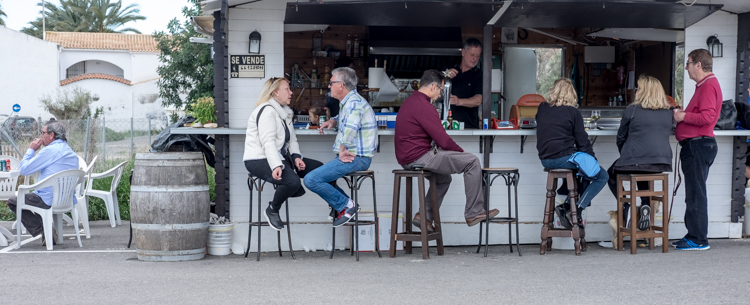 And then it was back to work, and business trips to Paris and Brussels in the following weeks. So this week was a quiet interlude.