It was back to normal last week. I returned to work, and with no trips or any other excitement, the pictures are from my daily goings-on in Alicante.
20_1
A couple of weeks ago I learned through a group on Facebook that there is actually an American football league in Spain, and that there is a local team called the Alicante Sharks. This week they played the last game of the season, so I went to check it out. Of course American football is a completely obscure sport here in Spain, and the few people who show up at games are mostly Americans living here and their friends: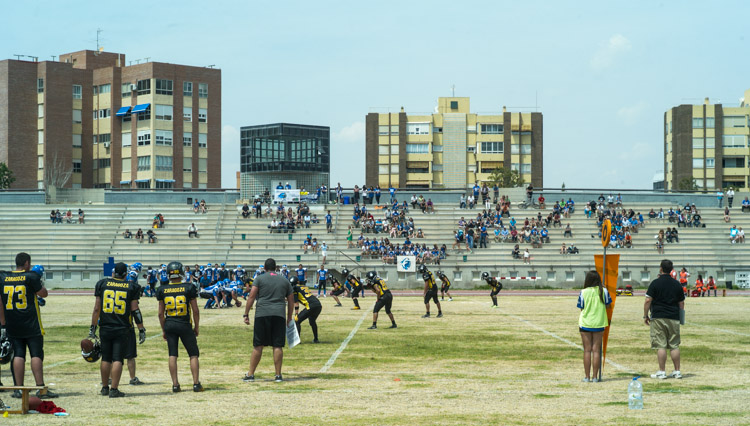 20_2
In some ways, the sights on the sidelines were more interesting than the action on the field: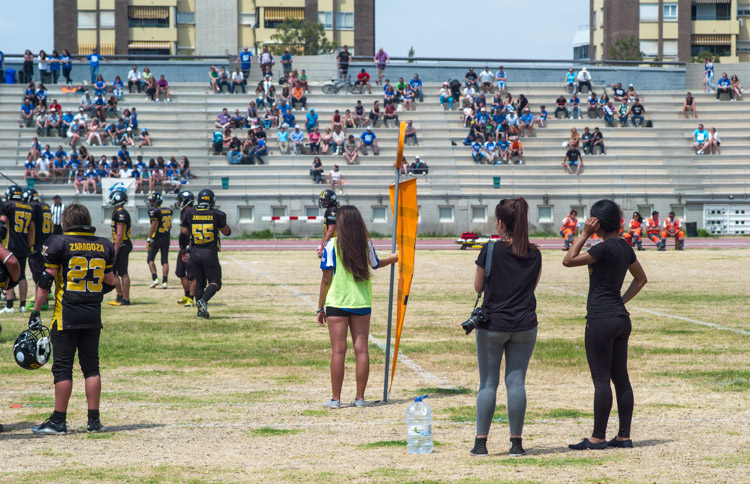 20_3
Game over and the teams shake hands: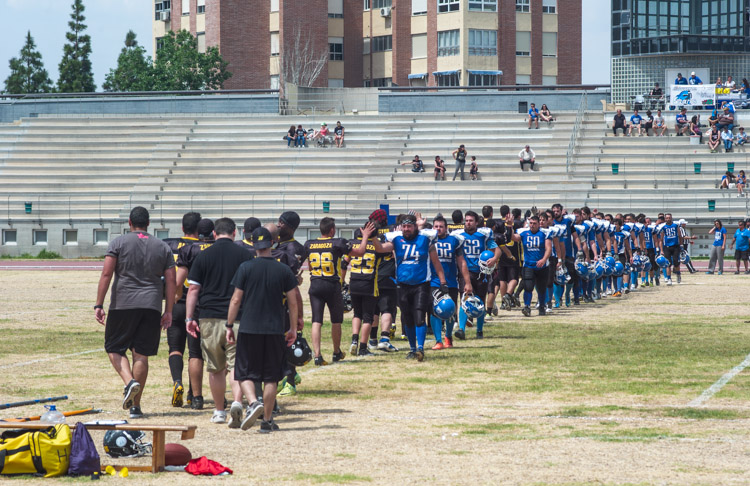 20_4
The Sharks thank the spectators for showing up and supporting them: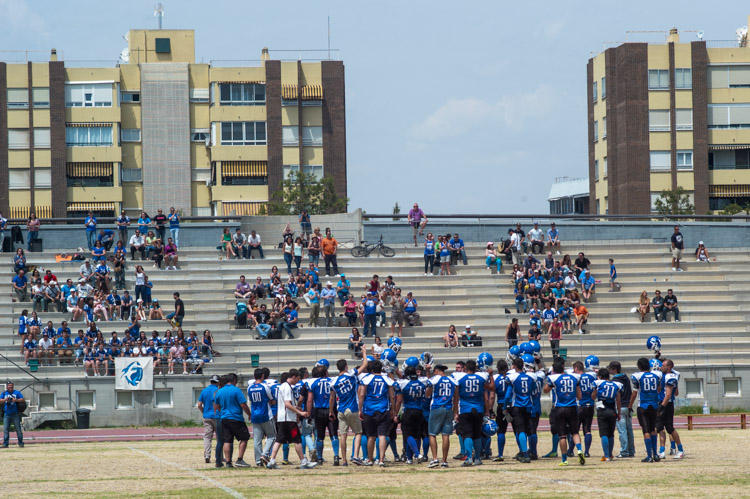 I do not buy much new equipment these days, but this week I picked up a new (used) lens for my Leica, a 2.8/135mm with goggles. The next two pictures are some of the better test images.
20_5
When I put out the food for the cats on the golf course, the birds sit on the fence and wait for their chance to steal from the kitties: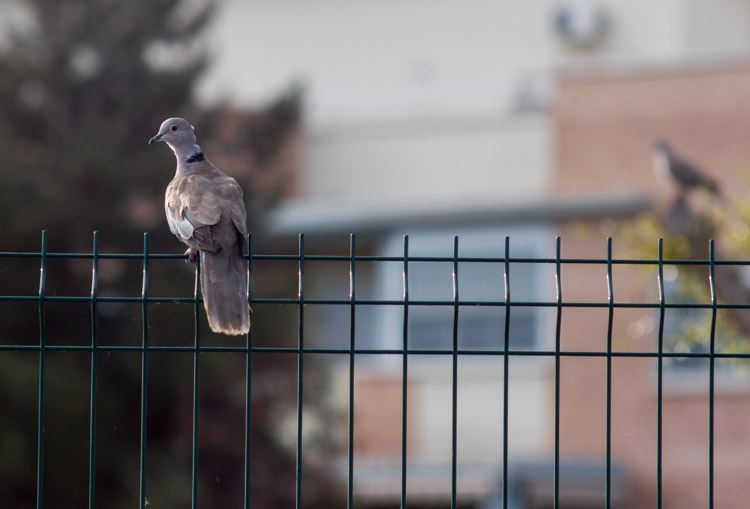 20_6
A welder working on the biggest construction project in Alicante right now, a major addition to our headquarters building: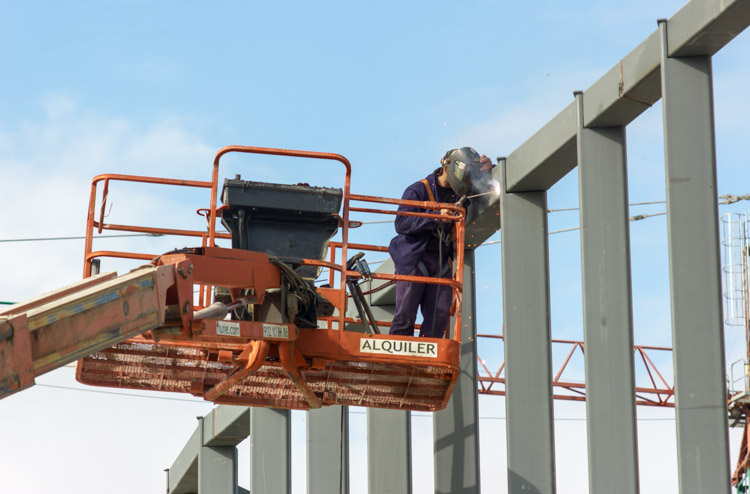 20_7
Early morning in my neighbourhood. The first customer has just arrived at this café: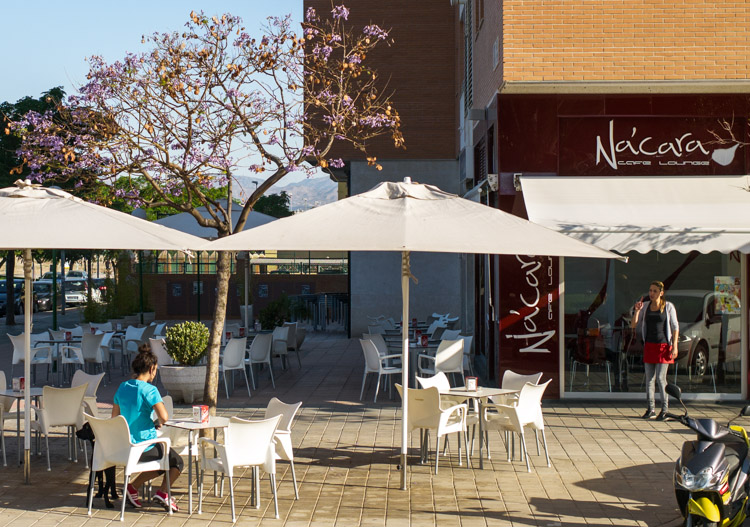 20_8
Another picture from my neighbourhood, also early in the morning:

20_9
Love declaration: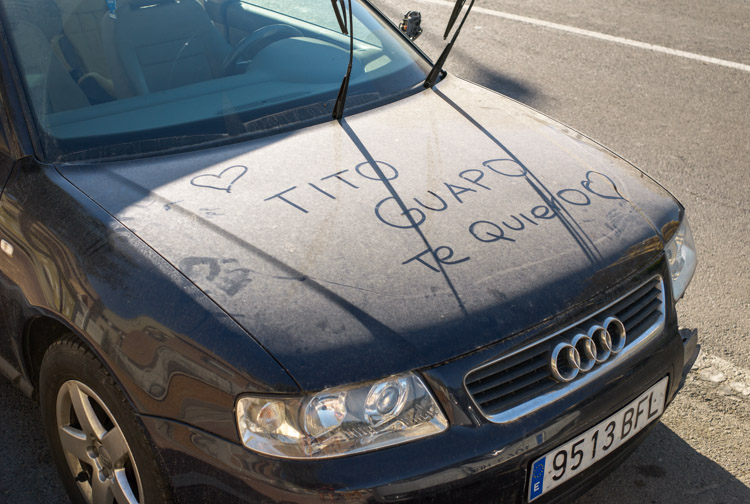 20_10
On Saturday I went cycling in the mountains for the first time since my hospital stay at the end of April. I took a 2-minute break at this spot about halfway up to Aigües: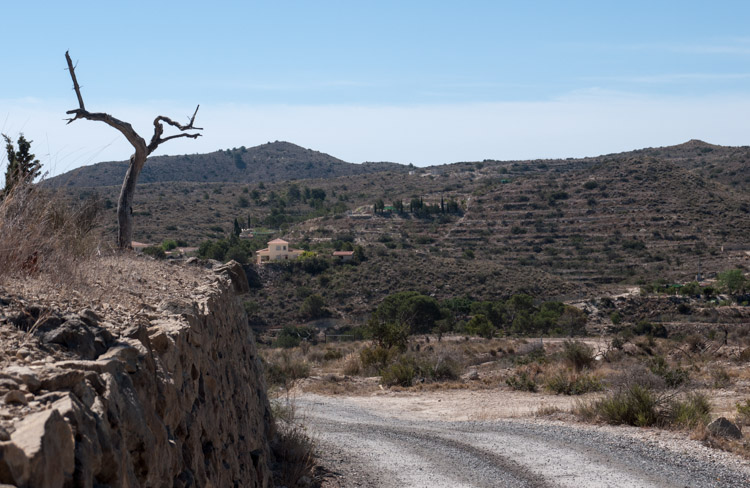 20_11
On the square in Aigües, I met another cyclist, snapping pictures with his phone: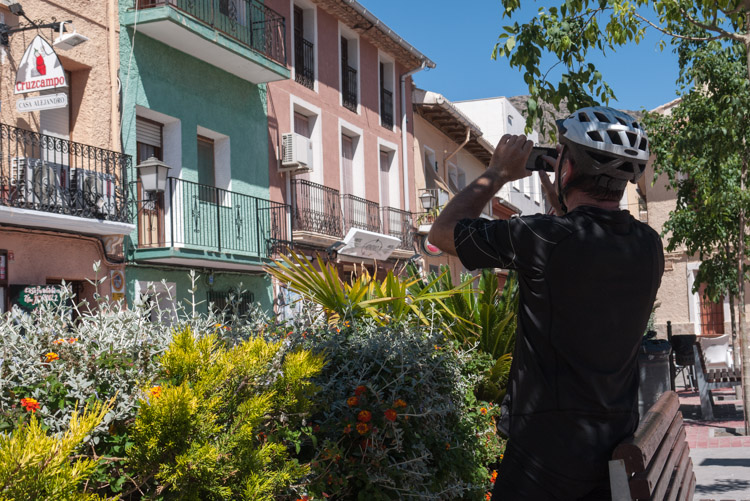 20_12
He asked me to take his picture with his phone and then proceeded to send it to someone: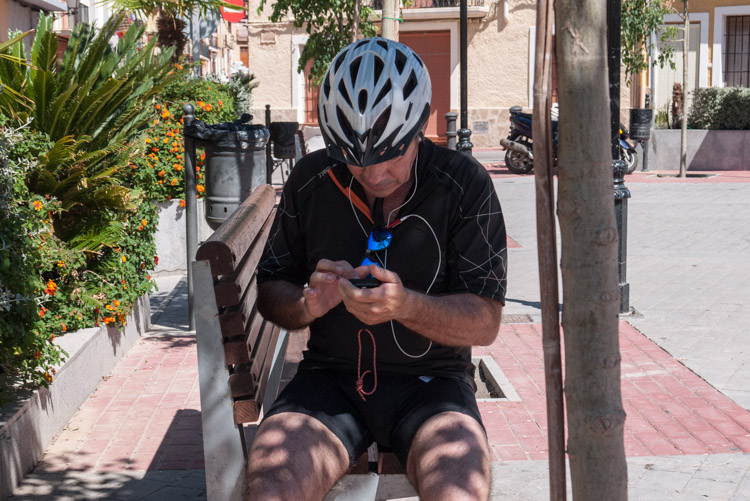 This weekend also marked my transition back to normal food, after 3 weeks on a low-fibre diet. My wife made a traditional Polish dish, gołąbki, basically cabbage leaves wrapped around a tasty filling of lean ground meat, rice and spices.
20_13
Fusion cuisine–adobo is a Puerto Rican spice mix, here it has been used to season a Polish dish. The gołąbki are ready for the pot: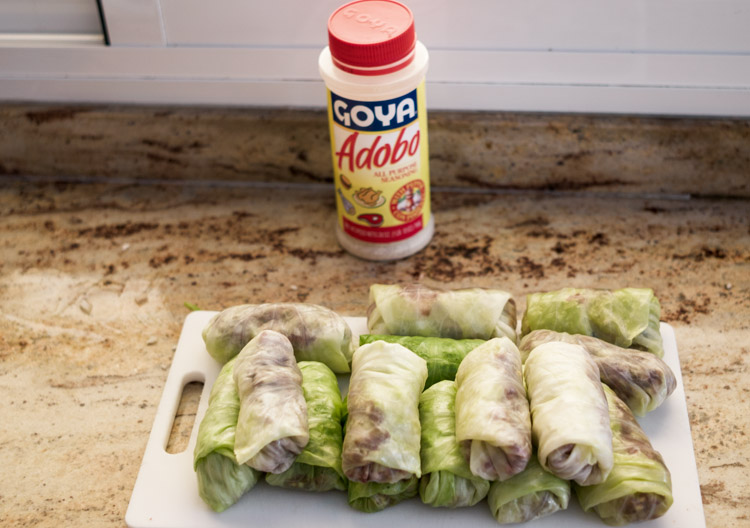 20_14
In the pot: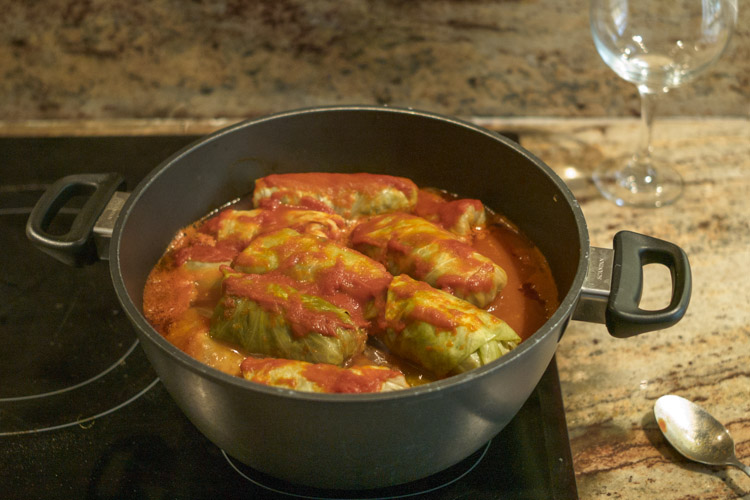 20_15
On my plate. There is also some left-over cabbage to fill me up: