The third week of the year began in Barcelona, where Lars and I spent Sunday looking at some fantastic places and enjoying Barceloneta before driving home to Alicante in the evening. Most of the pictures are from that day. At the end there are a few images from the end of my daughter's holiday visit–she went back to the UK on Thursday morning.
3_1
We started Sunday morning with a visit to Sagrada Familia, Gaudi's magnificent church which has been under construction, on and off, for close to 100 years and is now projected for completion in 2026. My own view is that it will never be fully finished; it is part of its "personality" that it is a work in progress. But the interior is now completed, and the effect is fantastic. This is the overall view of the main nave: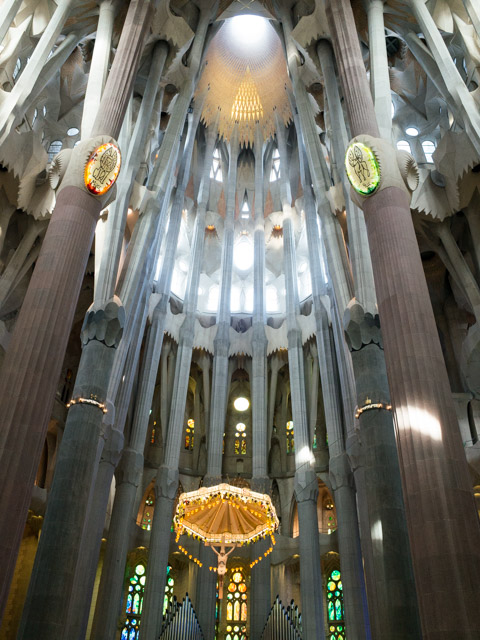 3_2
A closer view of the altar: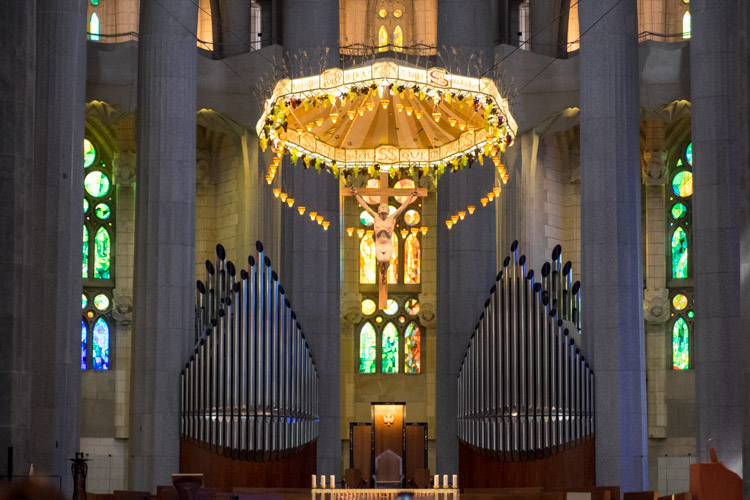 3_3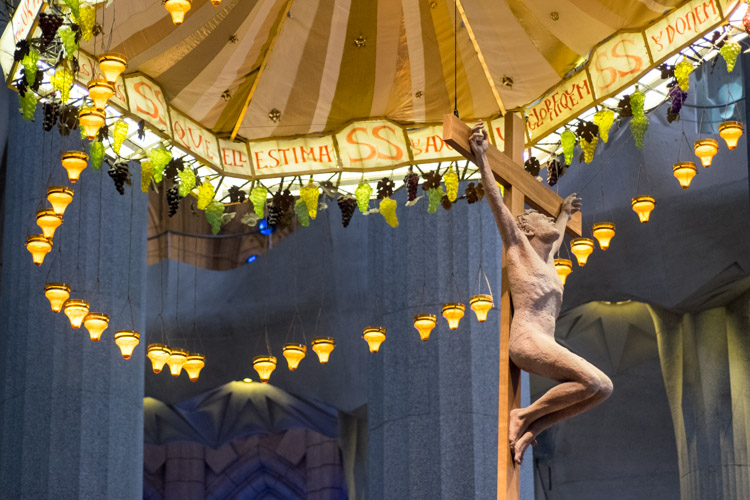 3_4
The skylight: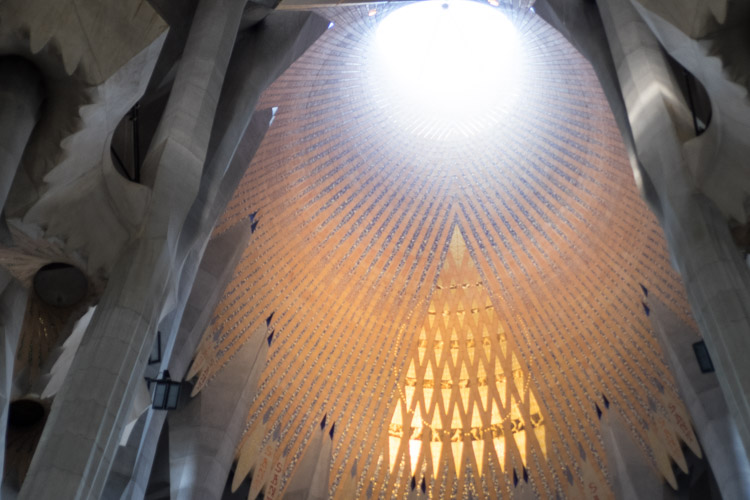 3_5
A modern take on the stained-glass window:

3_6
Mark in Catalan: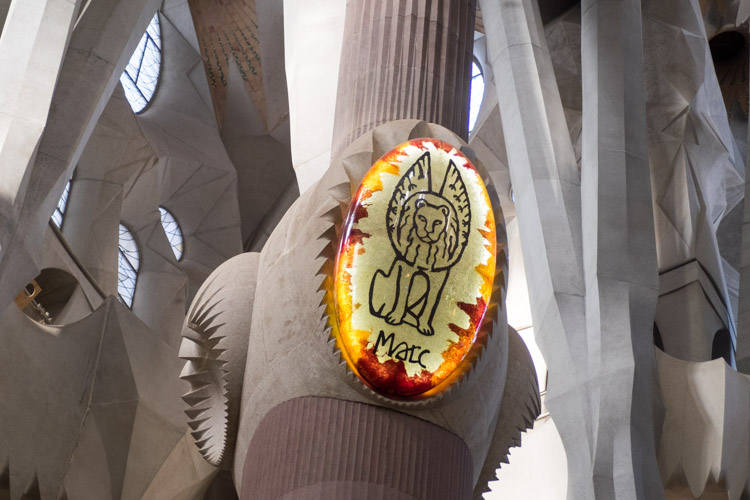 3_7
The use of light and shadows is one of the defining charactaristics of Sagrada Familia: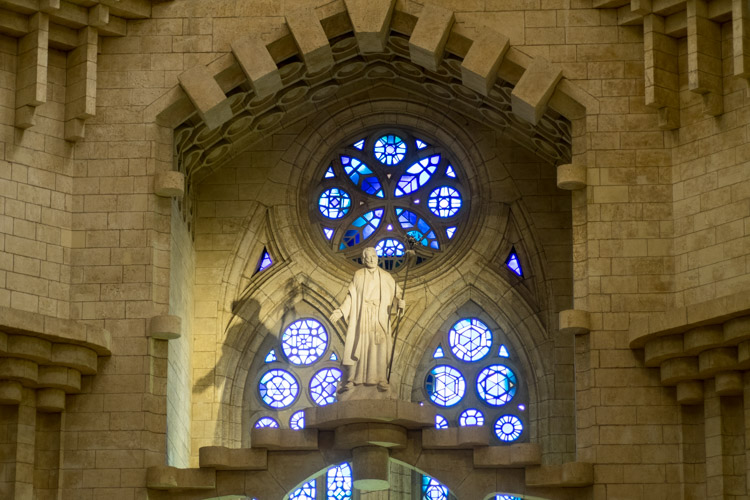 3_8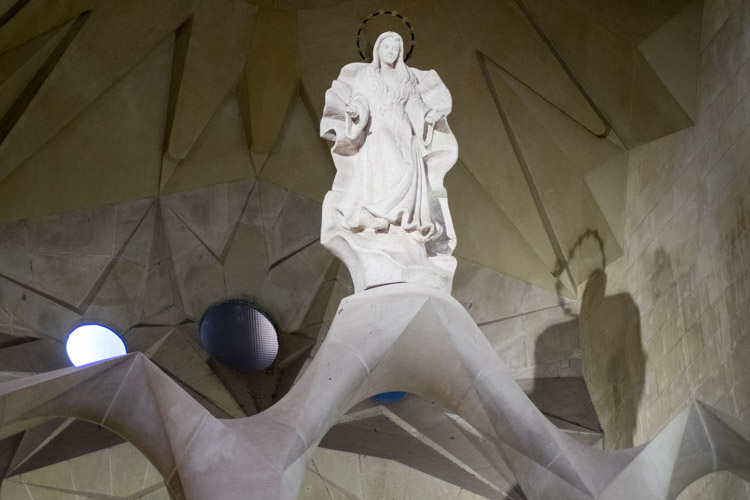 3_9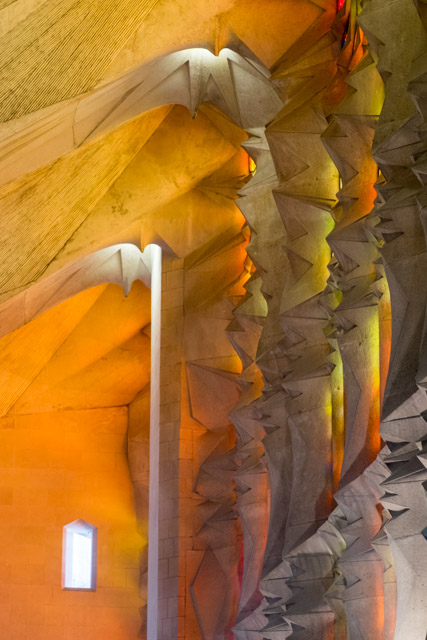 3_10
The Lord's Prayer in Catalan and about 50 other languages: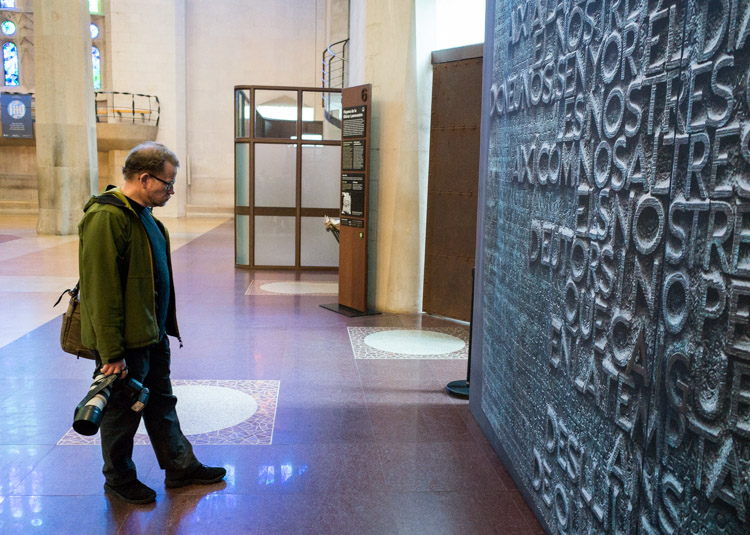 3_11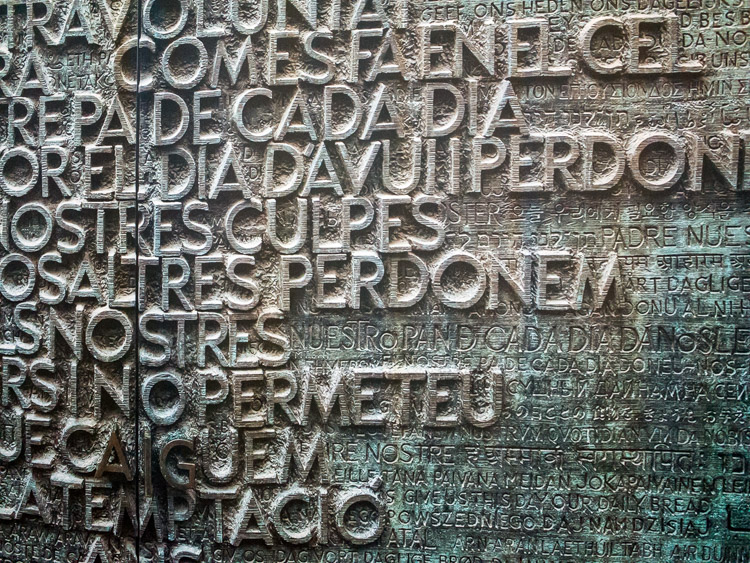 3_12
The outside of the church is ornate but modern. Here, the killing of baby boys ordered by Herod: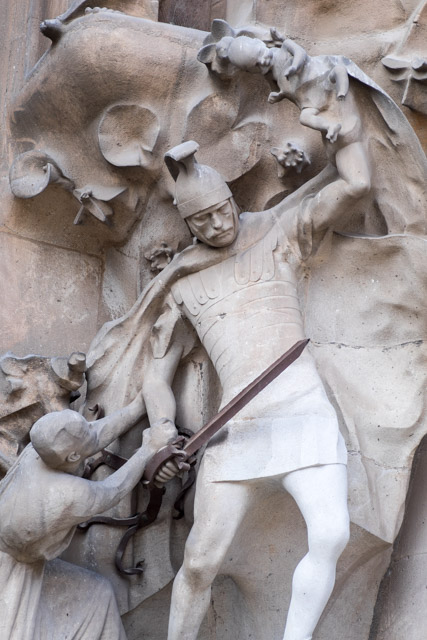 3_13
The holy family: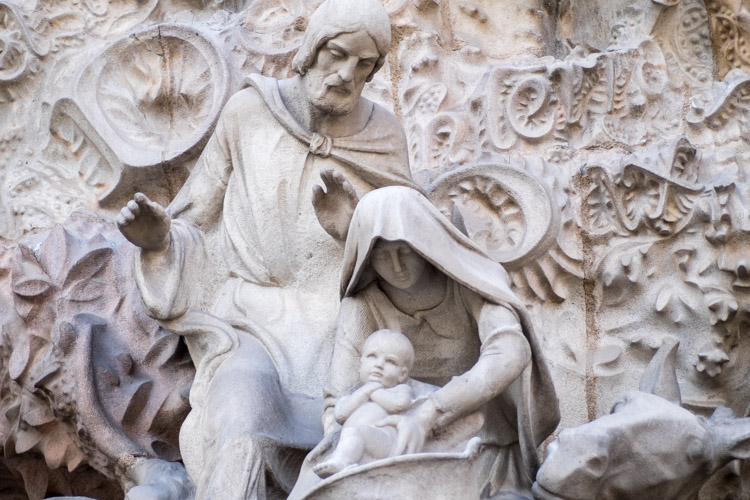 3_14
Door detail: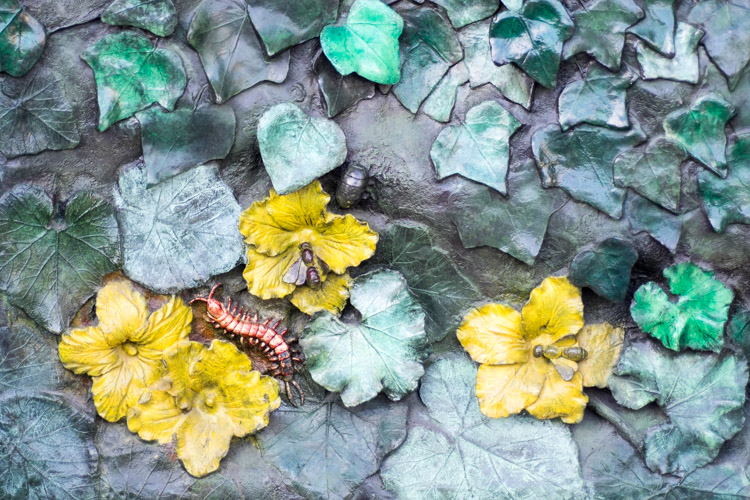 3_15
And the final picture from Sagrada Familia, the stereotypical Asian tourist with a selfie stick. They were everywhere: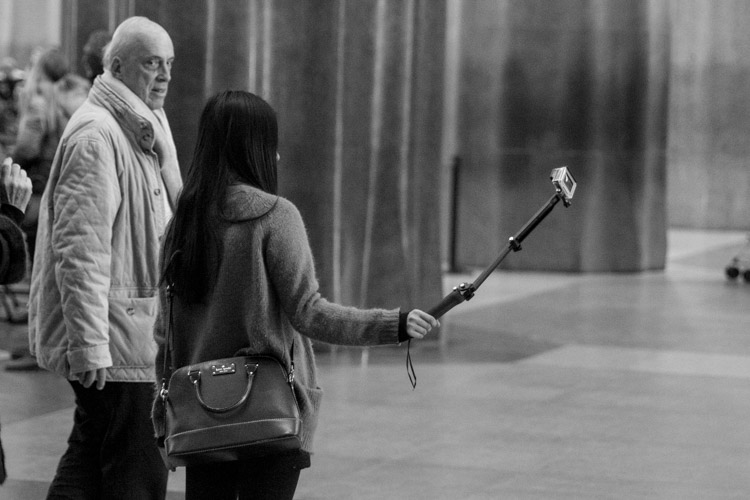 3_16
Our next cultural agenda item was the Joan Miró Foundation. On the way there, we stopped for coffee at a real neighbourhood place: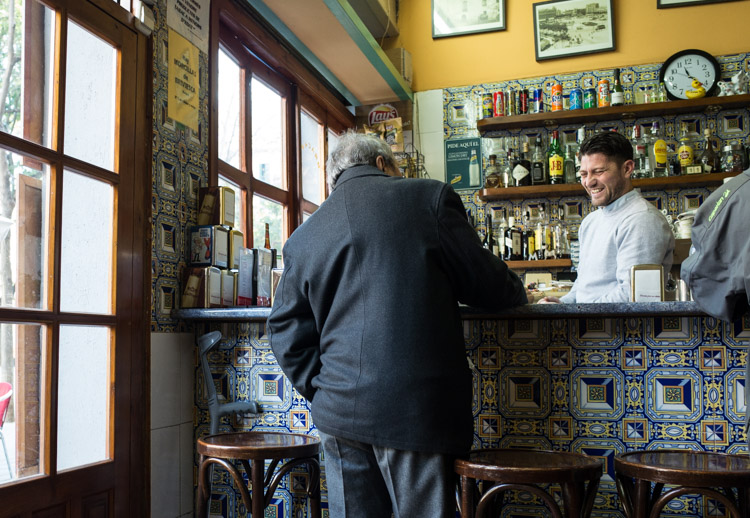 3_17
Four-legged guests are welcome too: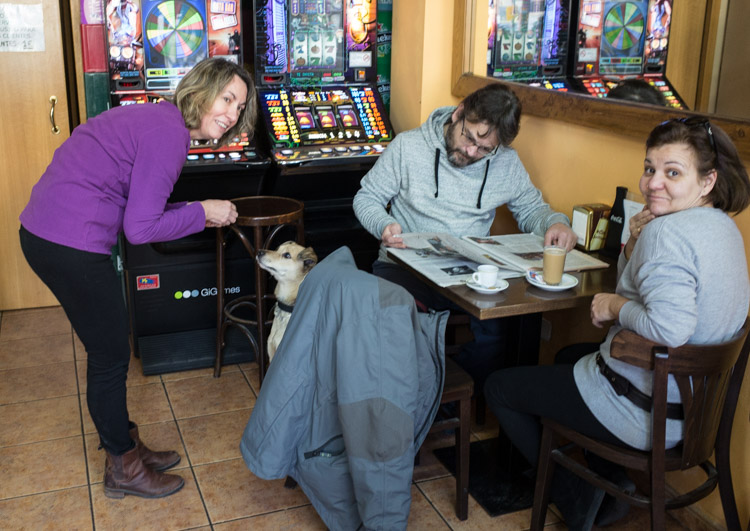 3_18
The Miró Foundation is a wonderful place to visit, and there are nice views of Barcelona as a bonus: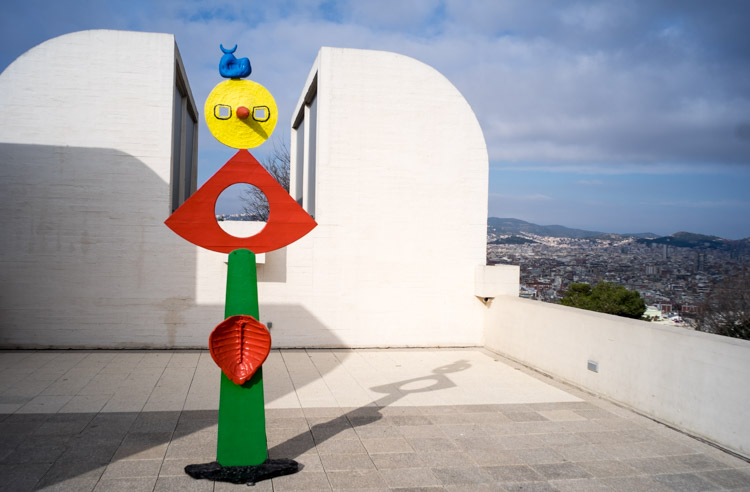 3_19
Another take on baby Jesus:

3_20
Lars is an artist and a teacher, and he always carries a notebook with him to write down ideas that come to him, especially when looking at great art such as was the case here: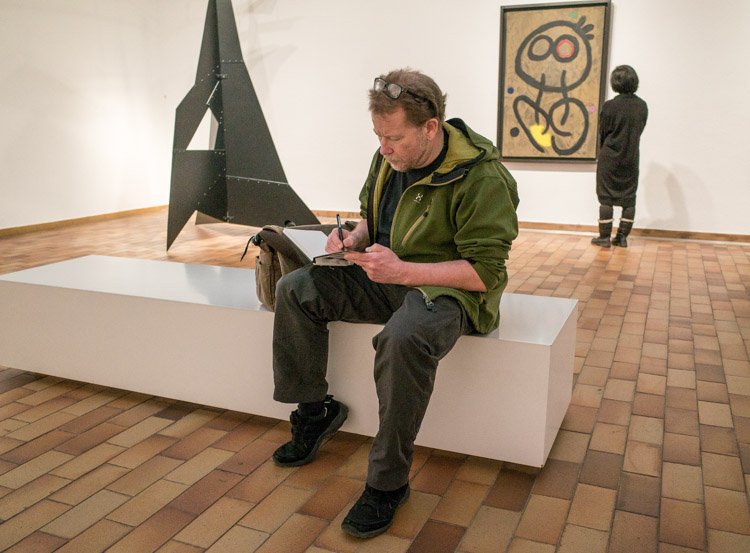 3_21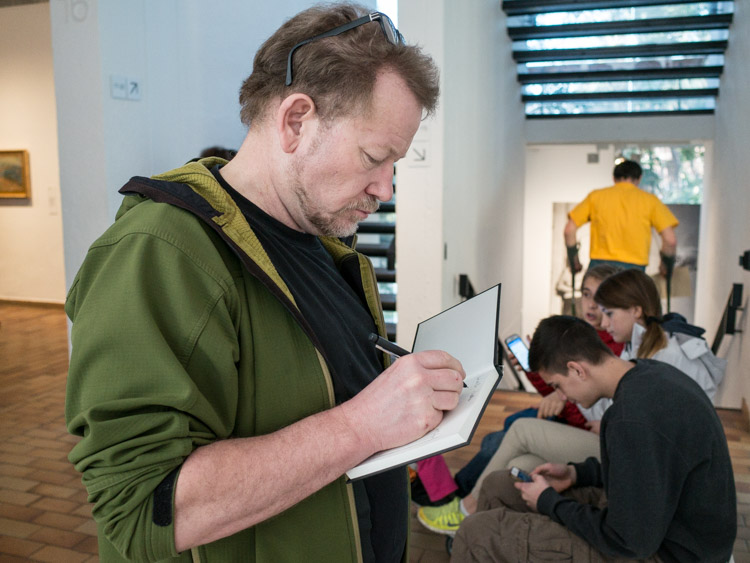 After our cultural morning, we took the metro back to the centre, and met up with Lluis for a walk and lunch in Barceloneta.
3_22
Typical street life in Barceloneta–the children play, the adults chat: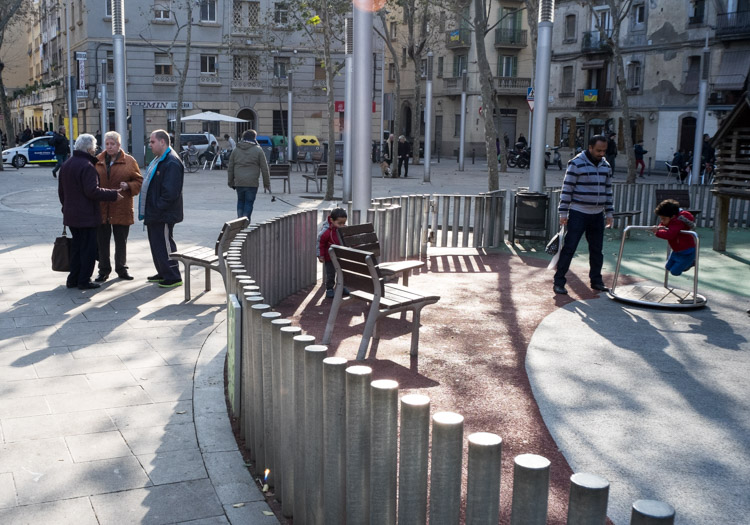 3_23
Doggie in a crowd, inside: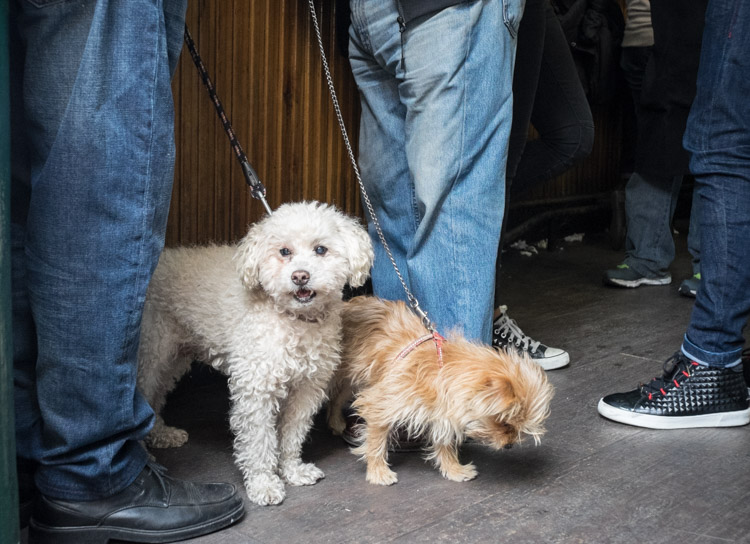 3_24
Doggie in a crowd, outside: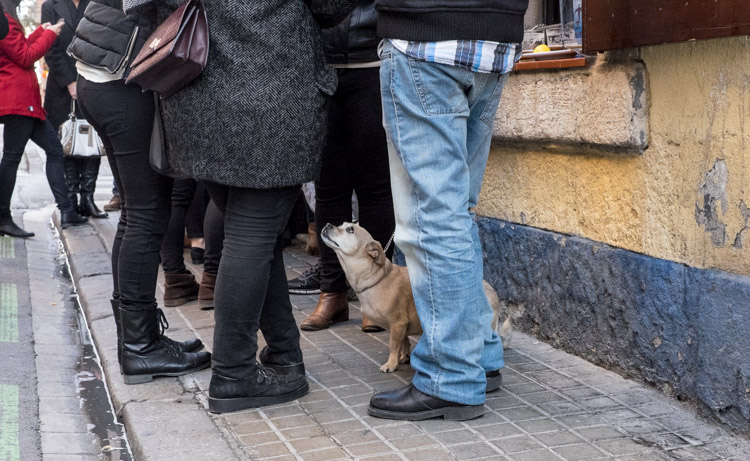 3_25
We went for lunch at a hectic, crowded and very real place, not a tourist in sight: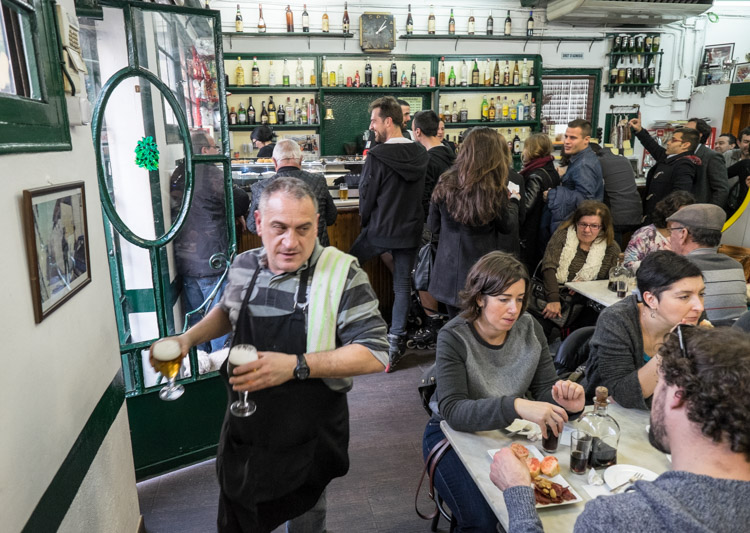 3_26
There is no menu. You simply get what there is that day, but it is plenty good: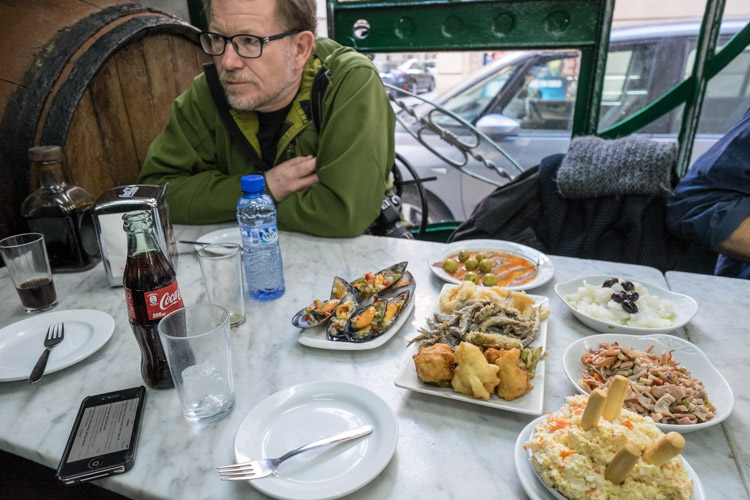 3_27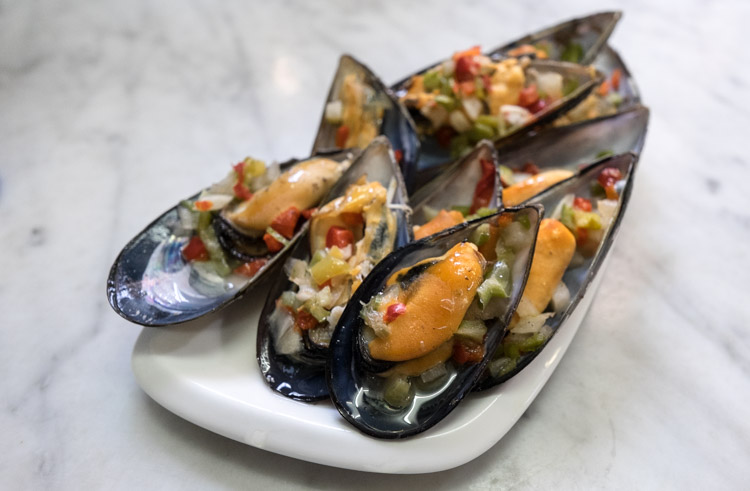 3_28
Our server in action. He was intense and funny. When I told him that I did not want vermouth (the traditional lunch drink in this place) he thought I was sick until I explained that we had more than 500 km to drive later that day. Even then, he said that since we were two, one could get drunk while the other drove: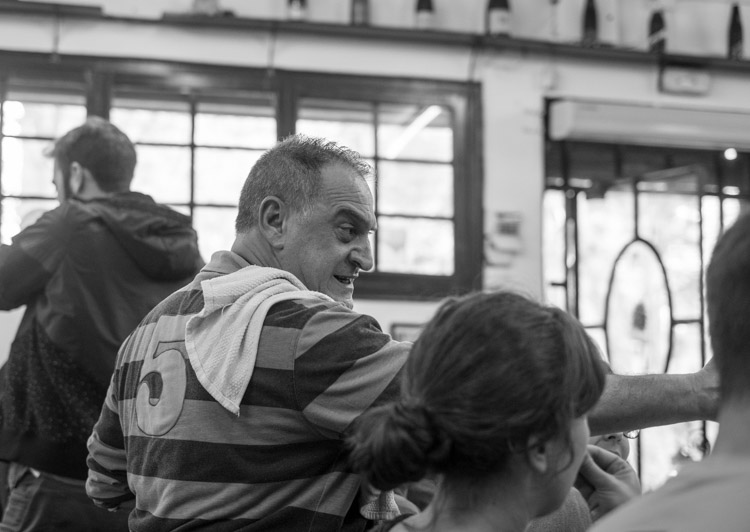 3_29
Calculating the bill: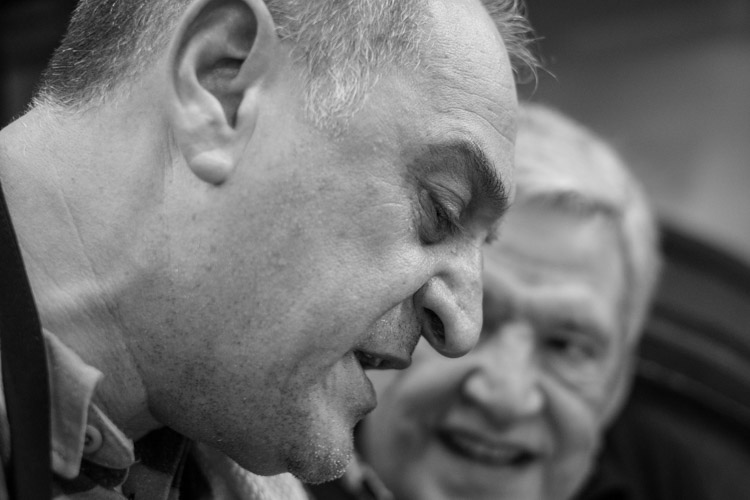 3_30
Afterwards, we walked back to the metro to make our way to Plaza Catalunya where we had left the car. On the way, we took in the sights and sounds of Barceloneta. A curbside conversation: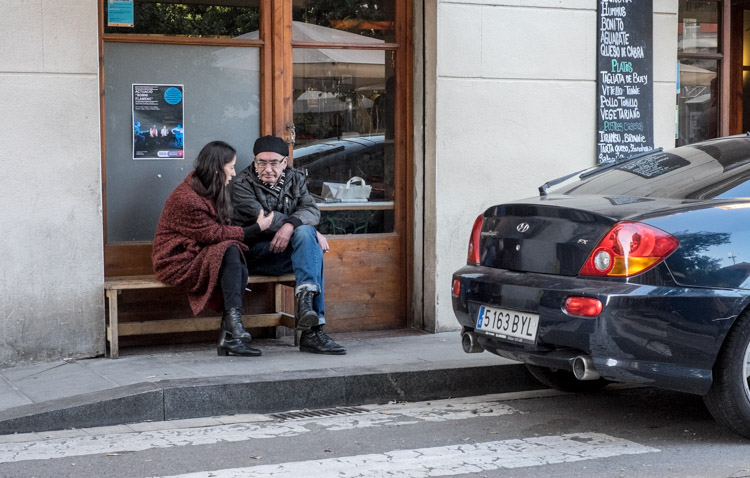 3_31
Young man on trotinette: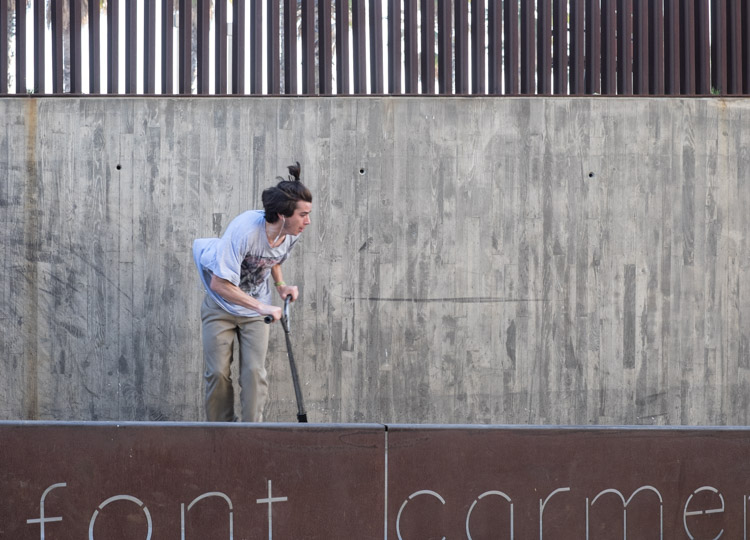 3_32
Texting on the beach: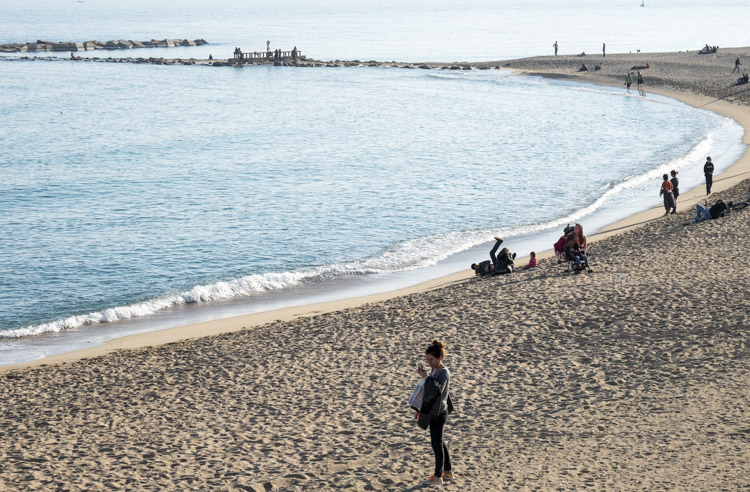 3_33
An eyecatching decoration in another Barceloneta bar: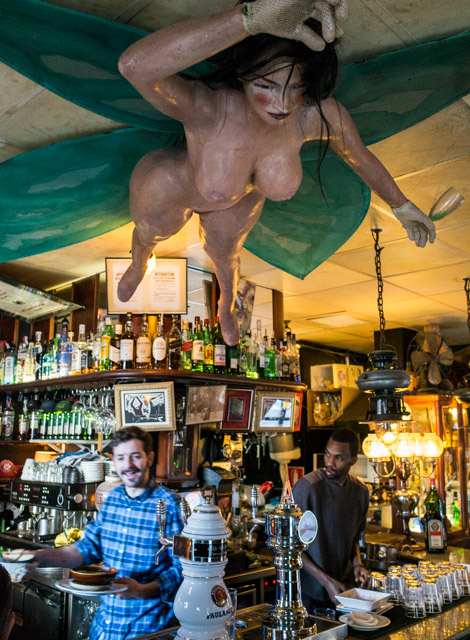 The last few pictures are from back in Alicante.
3_34
A shop near the Mercado Central: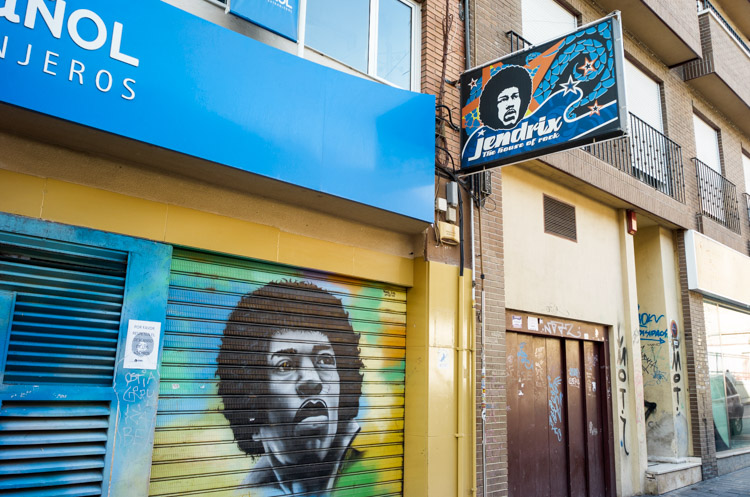 3_35
We went for lunch at a vegetarian restaurant, L'Indret. Monica was in heaven, since with one exception, all dishes were vegan, and the food was plentiful and tasty:

3_36
Wednesday evening, the eve of Monica's departure for the UK. Lars is making dinner: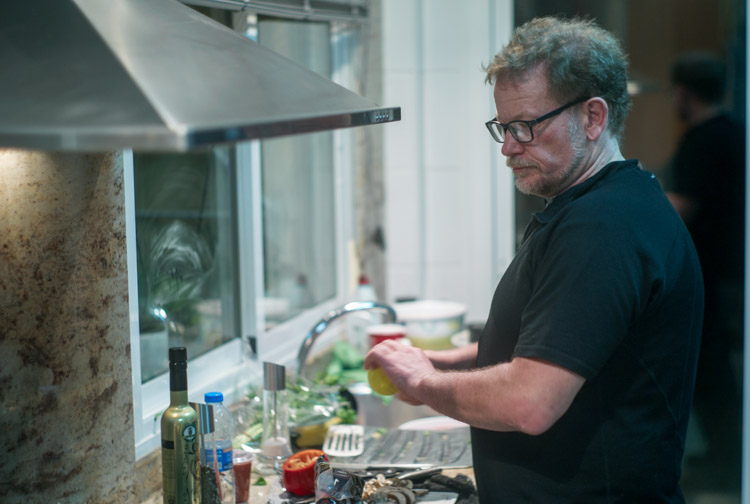 3_37
Serving: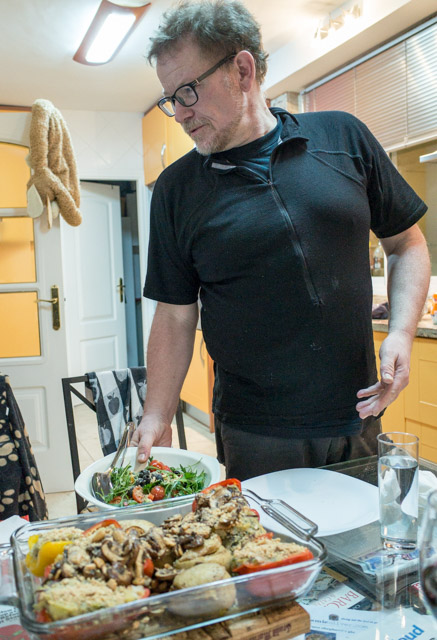 3_38
One of the little dishes Lars prepared: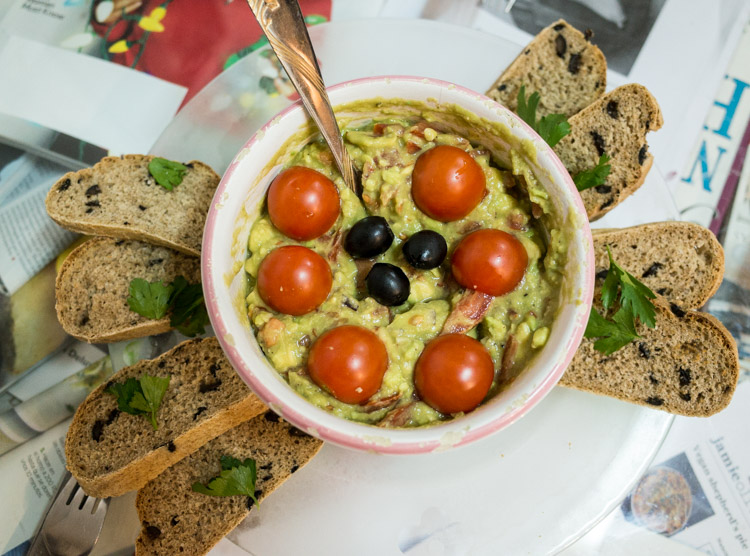 3_39
Homemade bread rolls with Guinness and black olives–yummy!: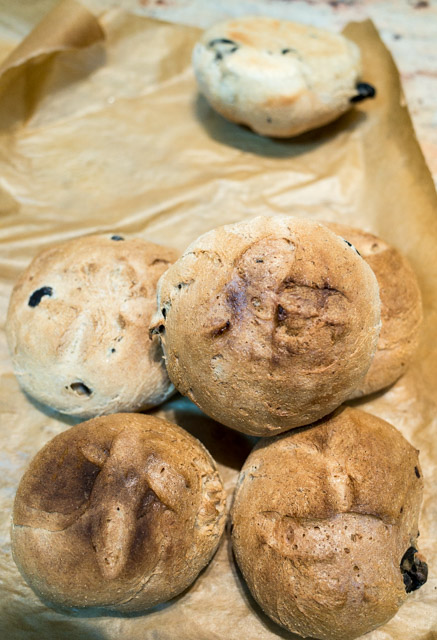 3_40
Finally, Thursday morning has arrived, and once again, I am saying goodbye to one of the my children at an airport: