Unsurprisingly, this last full week of 2015 was dominated by the Christmas festivities. The best part is that our empty nest fills up again these two weeks of the year. And the fact that our office is closed between Christmas and New Year, and since 6th January is a holiday in Spain, by taking a couple of days off right after the New Year I am able to be on vacation during the entire visit of my son (he is going back to the US on the 6th). This also means that I had a lot of time for cycling and have clocked many additional km and many vertical meters.
54_1
The signs of the times. On Sunday the 20th Spain held a general election, and for the first time since democracy was restored in 1978, neither of the two main parties has a majority. Of the new parties in the Spanish parliament, Podemos ("we can"), a left-wing party led by the guy on this poster, is the most important one, having become the third largest political force in Spain: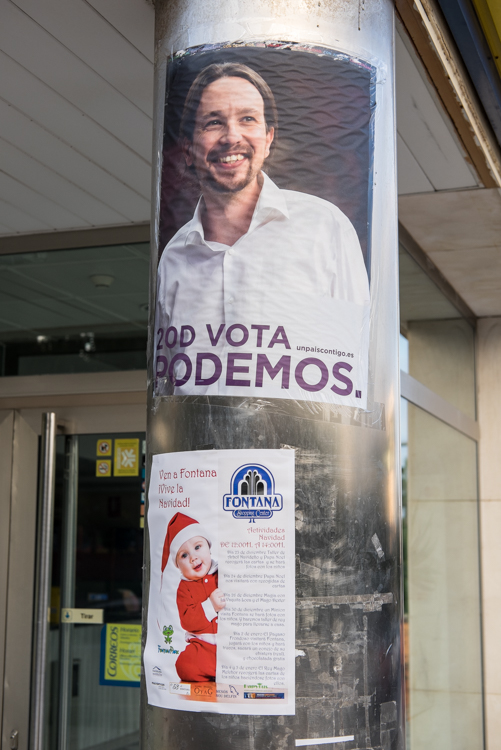 54_2
During one of my cycling outings, on Christmas Day, I re-visited the life-sized nativity scene in Jijona that I also showed here 2 weeks ago. This time it was cloudy, so from a photographic point of view the conditions were better: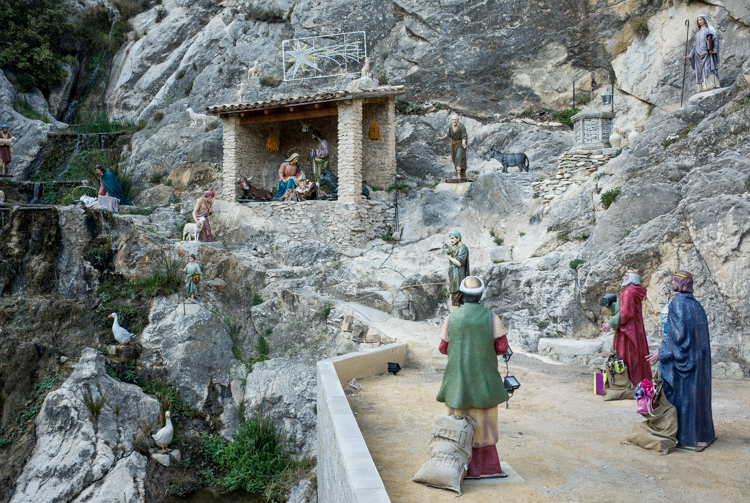 54_3
One the Reyes Magos: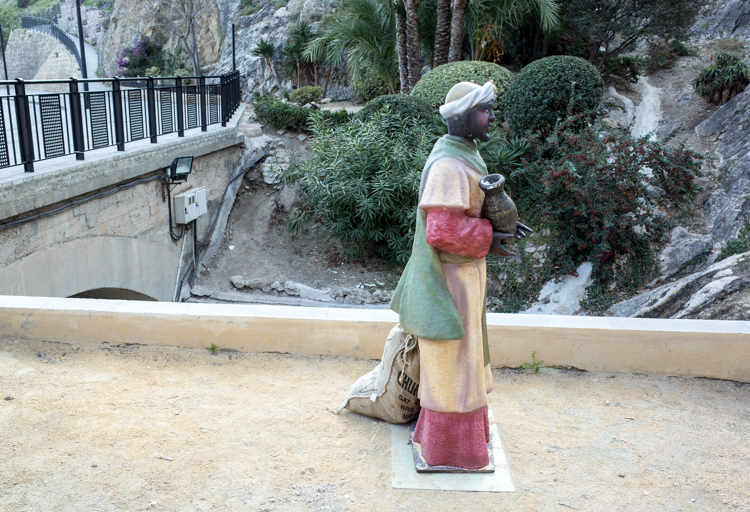 54_4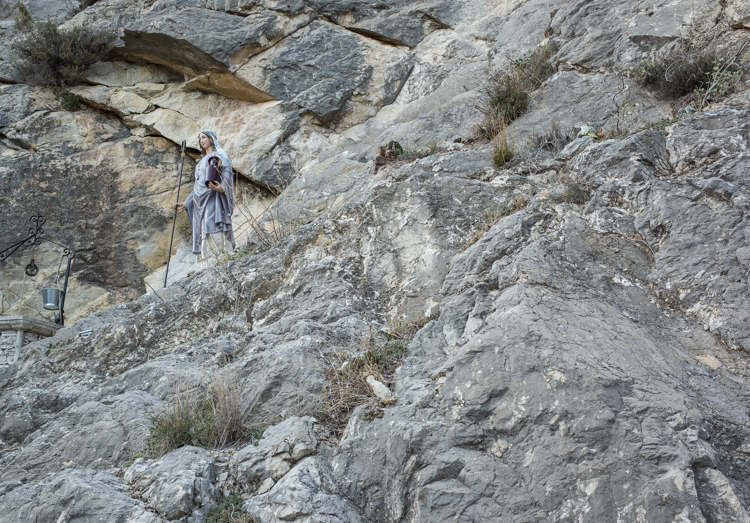 54_5
Sometimes shops and offices also have nativity scenes. Here is a modest one in a small grocery shop near Elche, where I usually stop for the Coke when I am down that way on the bike: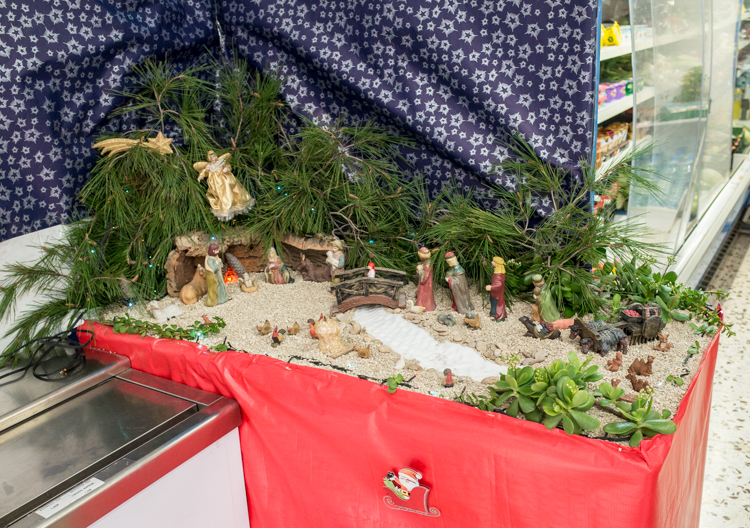 54_6
This is Election Sunday in the small town of San Fulgencio about 45 km south of Alicante. I suspect that a town fiesta was going to be held anyway, so the political element was just an add-on: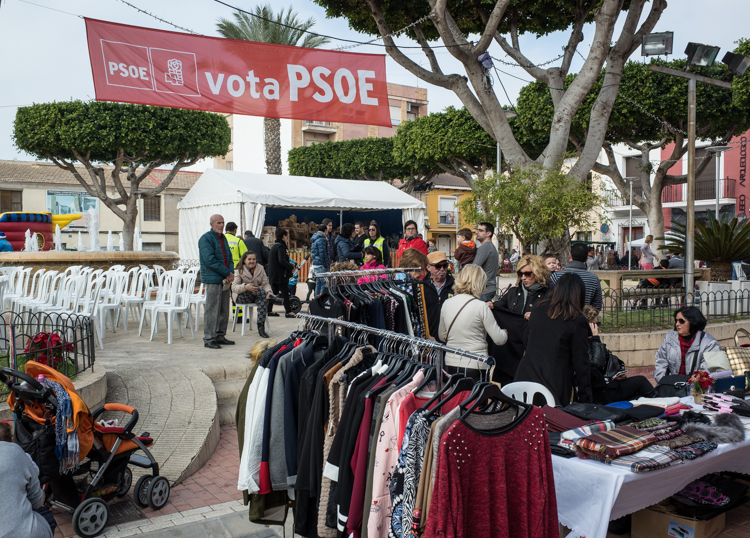 54_7
Kids are entertained: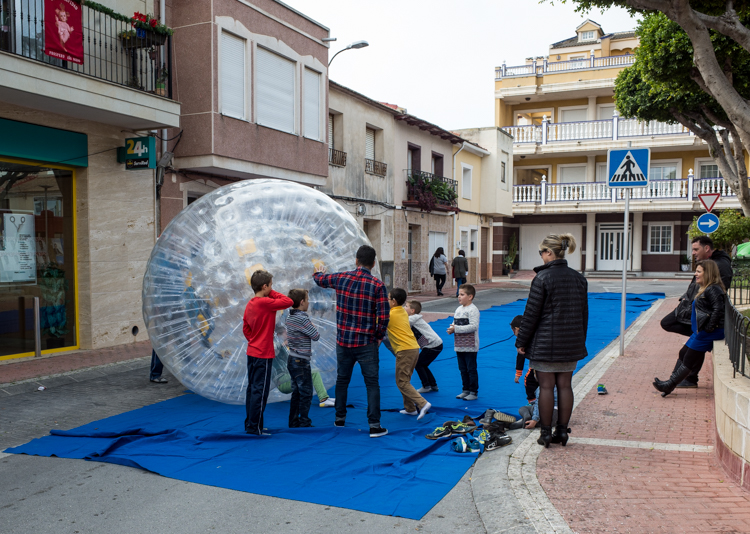 54_8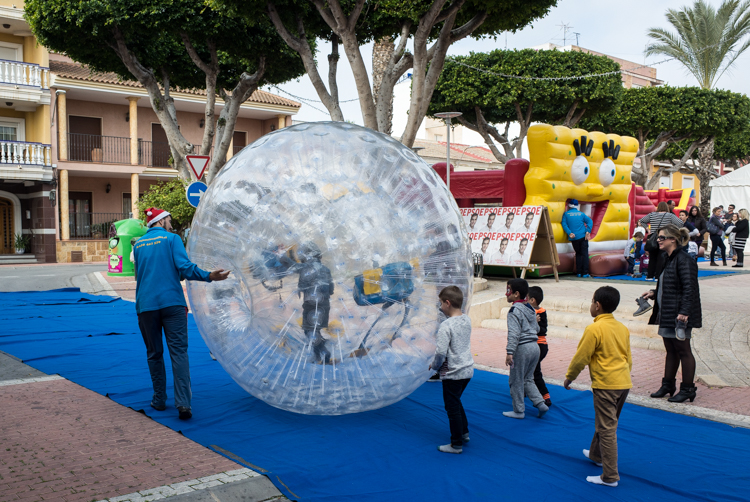 54_9

54_10
Readers: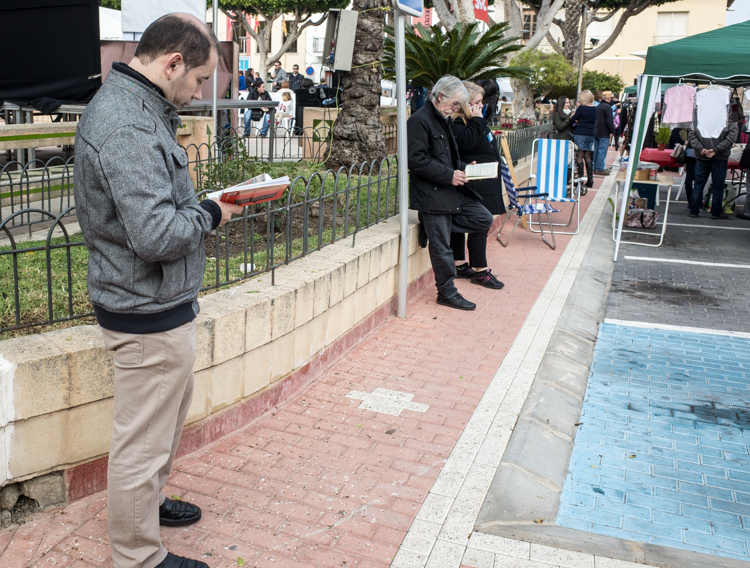 54_11
The weather was very nice that day, so I ended up cycling 100 km. This is on the home stretch, along the road from Santa Pola to Arenales del Sol. The island of Tabarca is visible in the distance: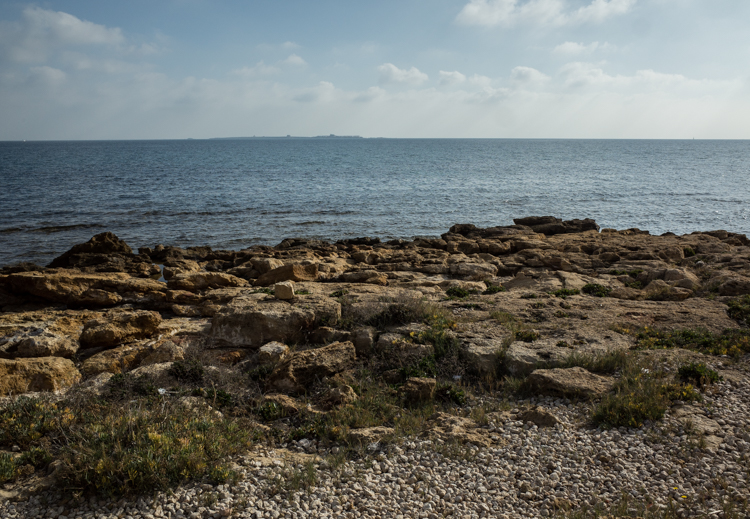 54_12
And along the same road, someone is using toilet bowls as planters: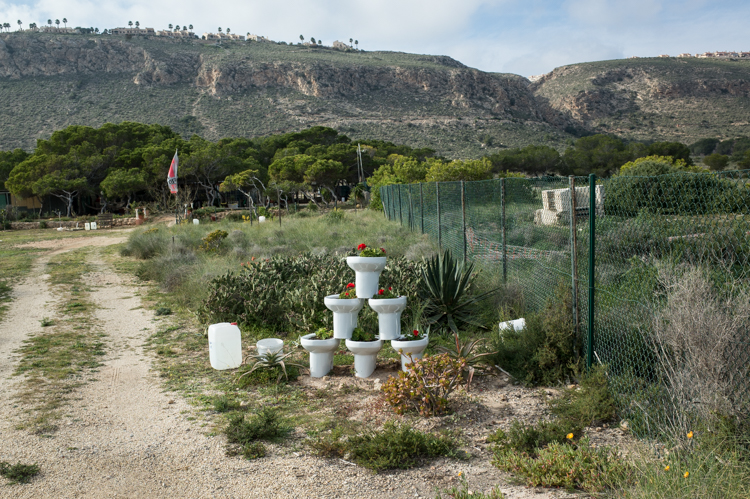 54_13
Back home. One of my wife's bridge acquaintances has given her a box of oranges from her garden. Delicious!: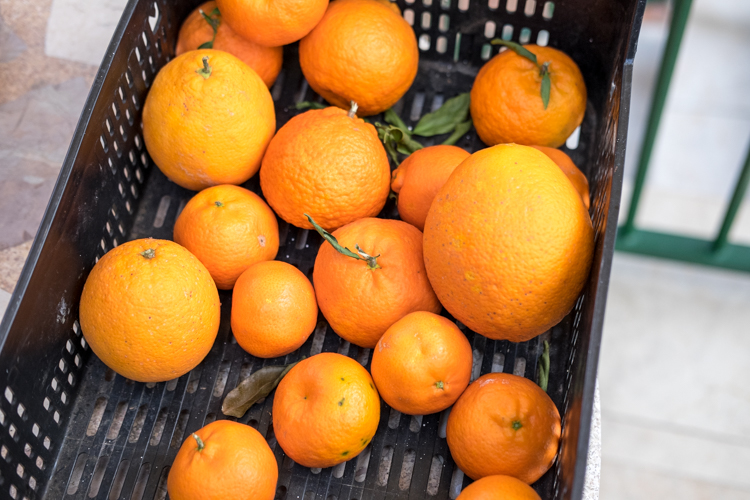 54_14
One of the things my daughter does when she comes home from Wales is to re-connect with her friends from high school. One of them is Daniel, a somewhat unconventional young man from Altea, north of Benidorm: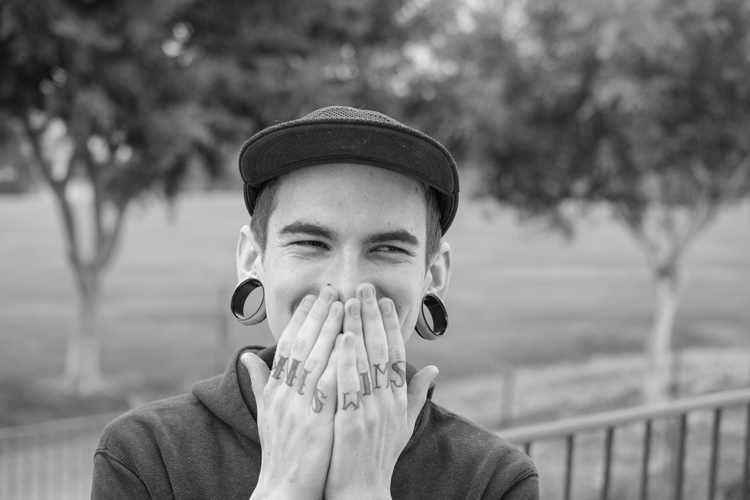 54_15
An Alicante vignette. I have walked on Plaza Seneca many times, but only this week did I realise that these concrete triangles are actually entrances to underground bomb shelters built by the republican government during the Spanish Civil War, when Alicante was being pounded from the air by German and Italian bombers: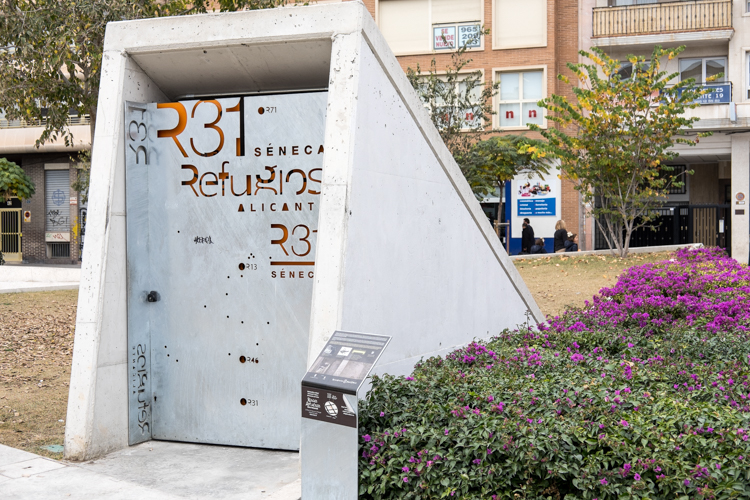 54_16
Another Alicante vignette, near the Mercado Central: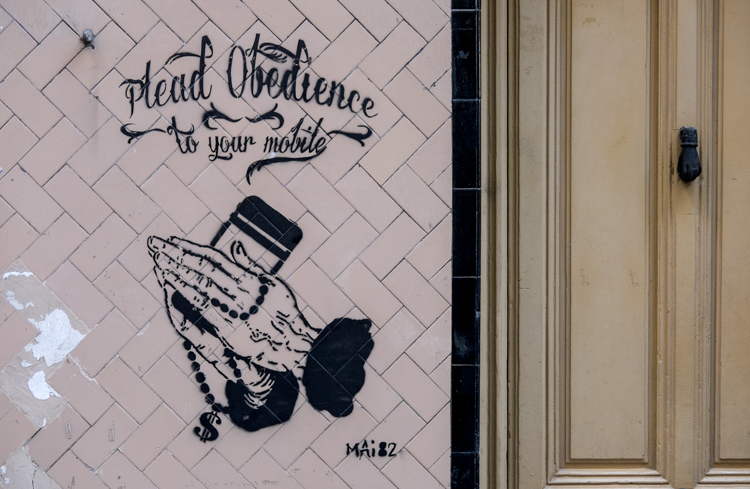 54_17
December 21st was my last working day of the year. The next morning I got up at 4 a.m. and drove the 440 km to Madrid airport to pick up my son who had flown in from Denver via Philadelphia. What joy! Our first order of business was to drive to the centre of Madrid to visit a very special shoe store that Moses wanted to see. First, we needed to restore our caffeine levels: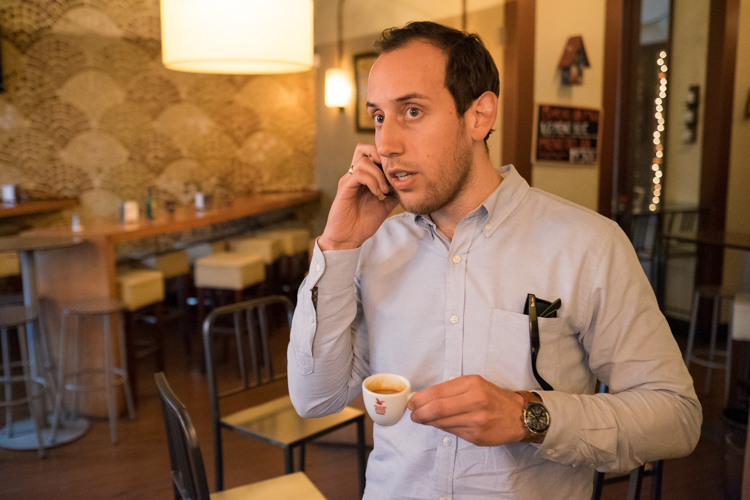 54_18
Moses is into nice shoes, and apparently one of the nicest are made by a Mallorca company called Meermin. You can buy them online, but they do have one shop in the posh Salamanca neighbourhood of Madrid, so this is where Moses got his main Christmas present: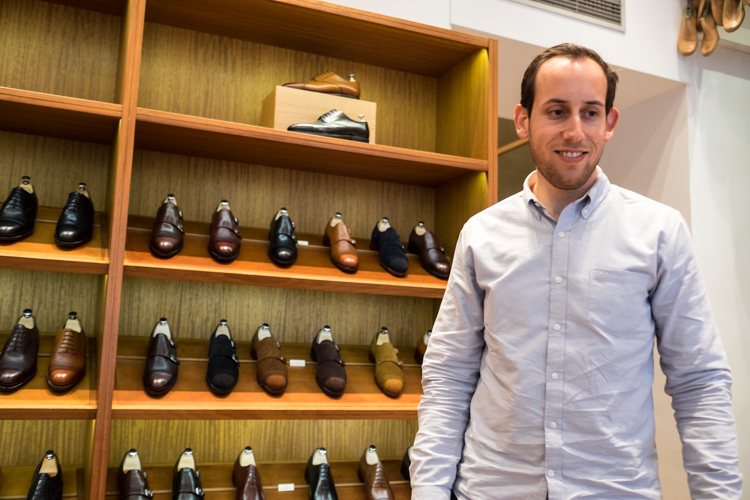 54_19
While Moses was trying on the fancy shoes, I looked around in the shop. The monitor is showing how the shoes are made: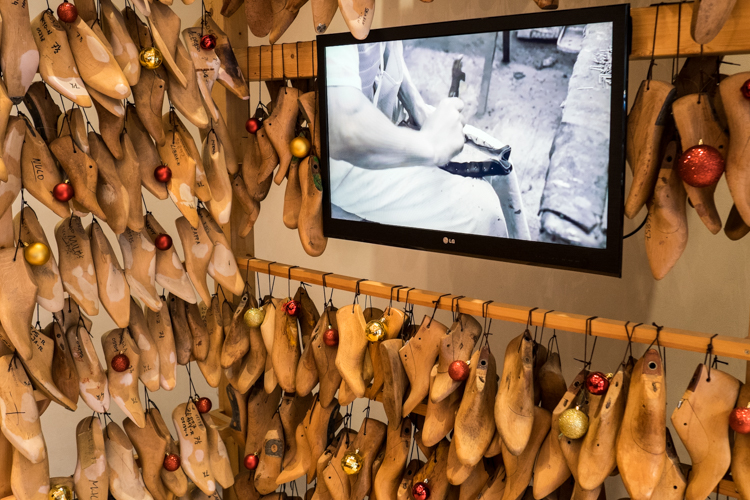 54_20
Once the shopping was done, we drove home to Alicante, and Moses was reunited with his beloved Cheeta (like many old humans, she has bladder control issues, so we put diapers on her):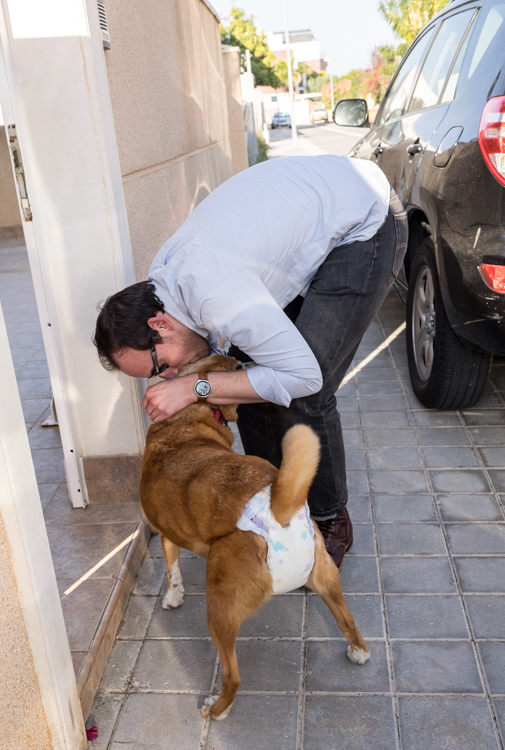 54_21
Taco the cat also got some love from my jet-lagged son:

54_22
On the 24th, we went to Mercado Central to buy a few goodies for our Christmas Eve dinner. A new trend is that the stallholders display pictures of themselves, like this lady butcher: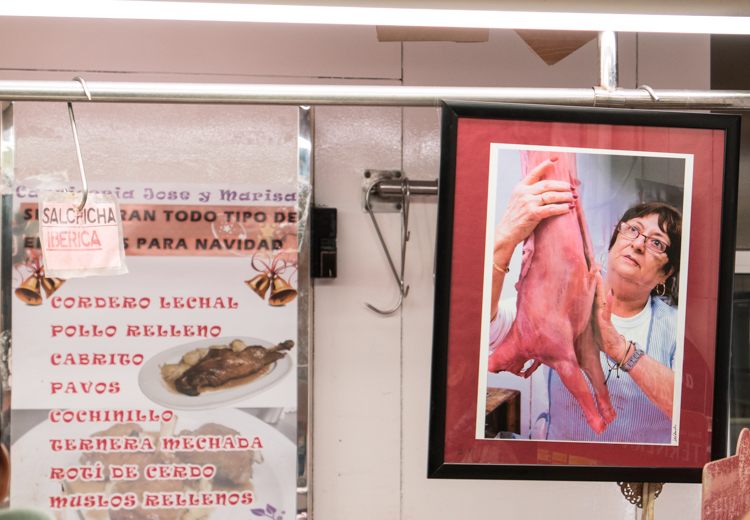 54_23
Here she is, at work: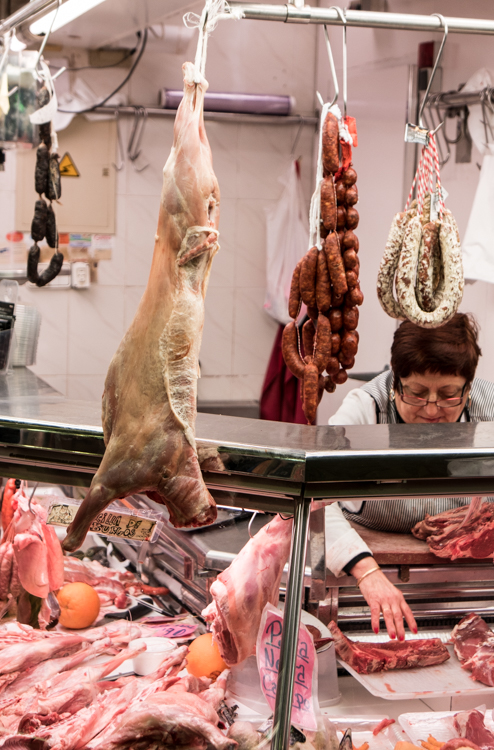 54_24
Poultry on the scale: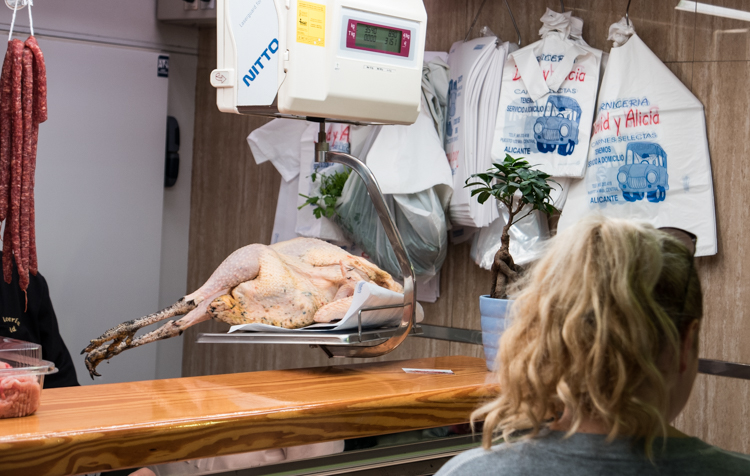 54_25
Around 6 p.m., I had to go to a local greengrocers to buy some last-minute things, and when I saw the moon was full, I simply had to go down to the beach to take in the view: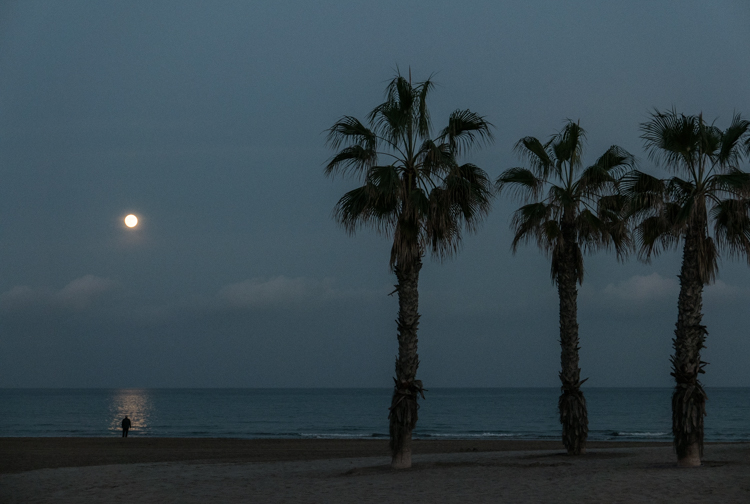 54_26
Now it is Christmas Eve, we are working in the kitchen, and Cheeta is waiting on the terrace: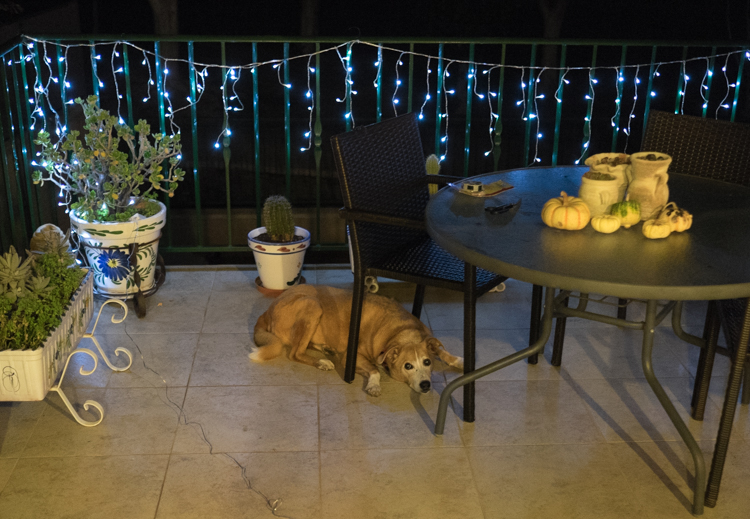 54_27
The main ingredient of the dinner: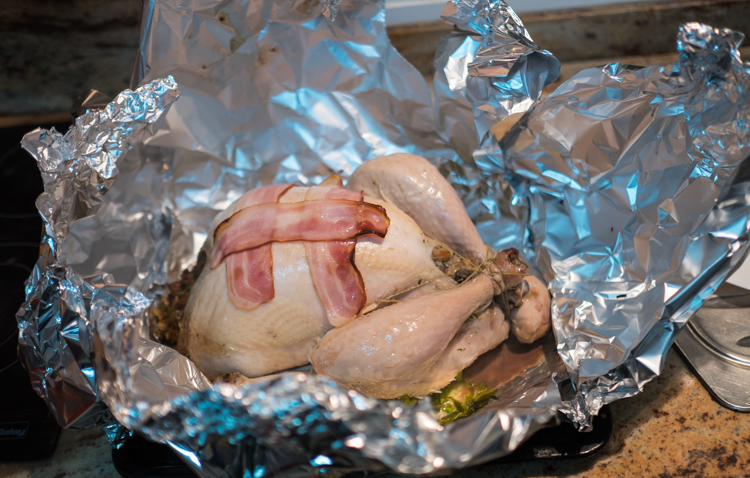 54_28
Mother and son working together: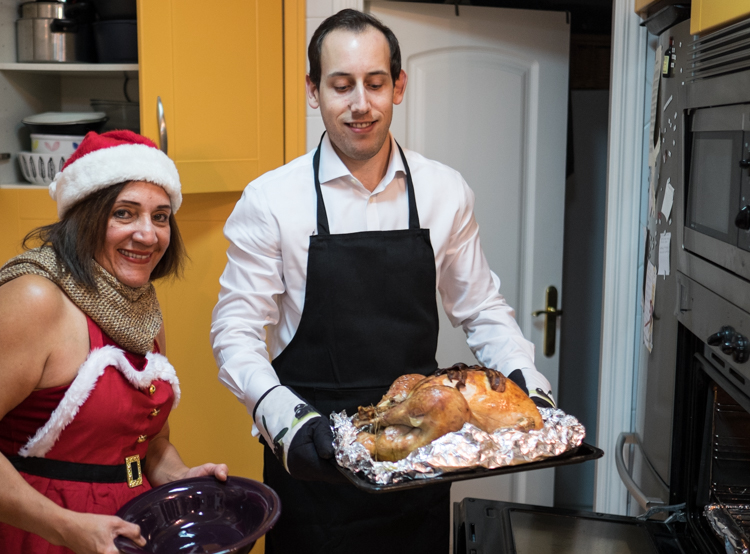 54_29
Moses gets to do the honours: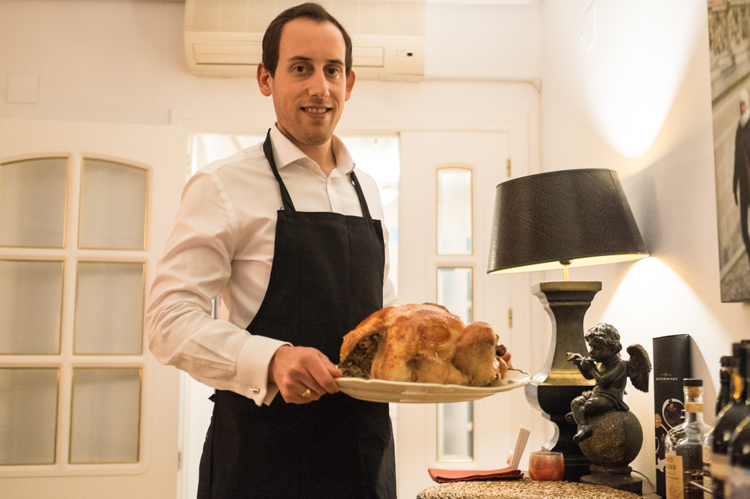 54_30

54_31
A VERY interested onlooker: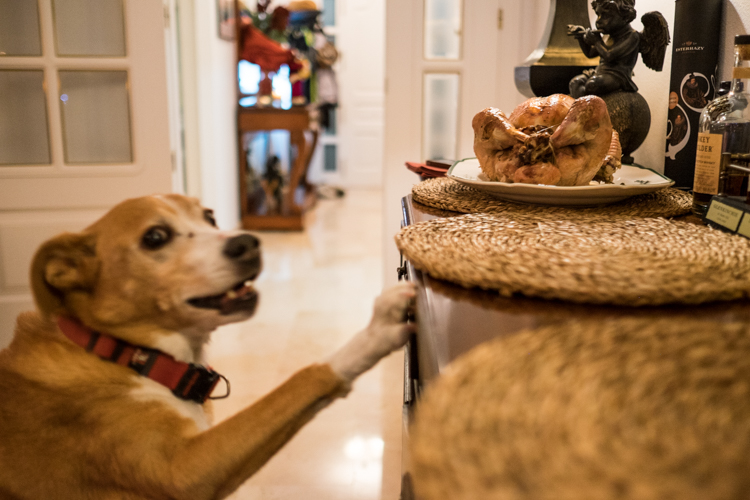 54_32
And Cheeta did get her share at the end: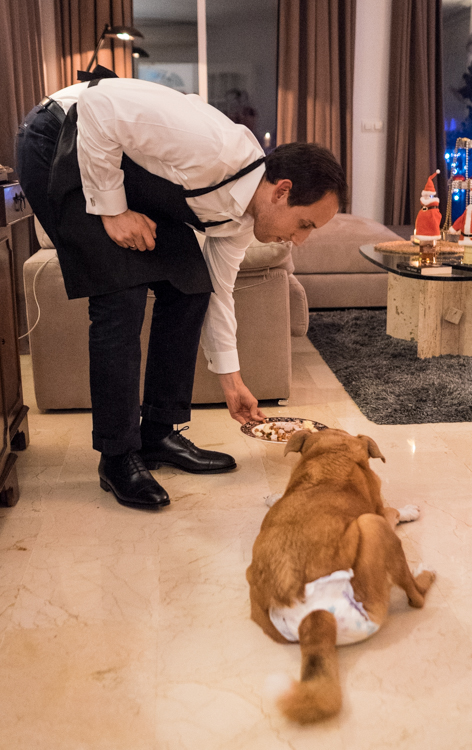 54_33
Christmas morning–I am walking Cheeta, and the remnants of last night's festivities are in evidence. In Spain, Christmas Eve is about partying, eating and drinking. The main gift giving happens on January 6th, Three Kings Day:

54_34
We, however, follow the US/UK traditions and exchange gifts today. But first, a proper breakfast: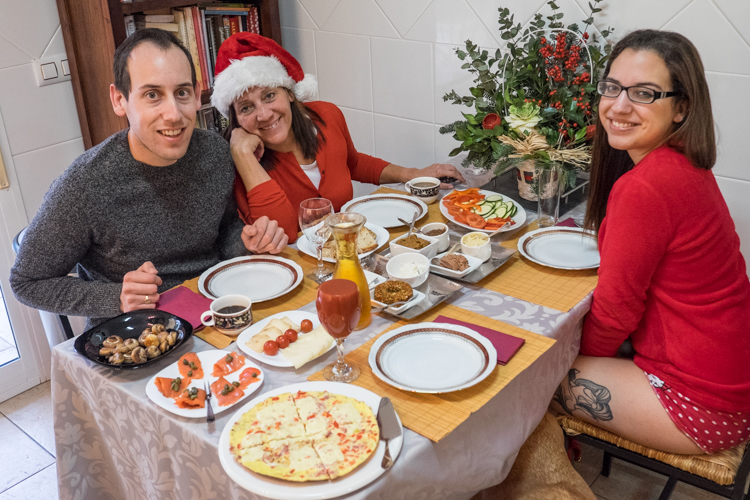 54_35
As always, Cheeta shows great interest: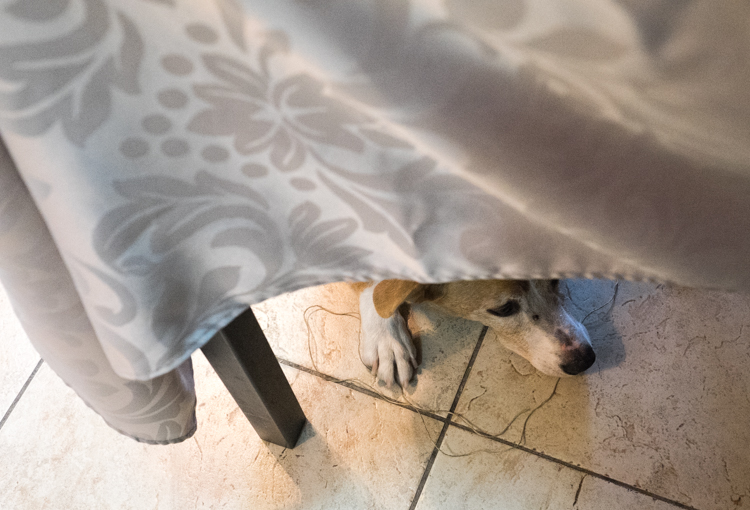 54_36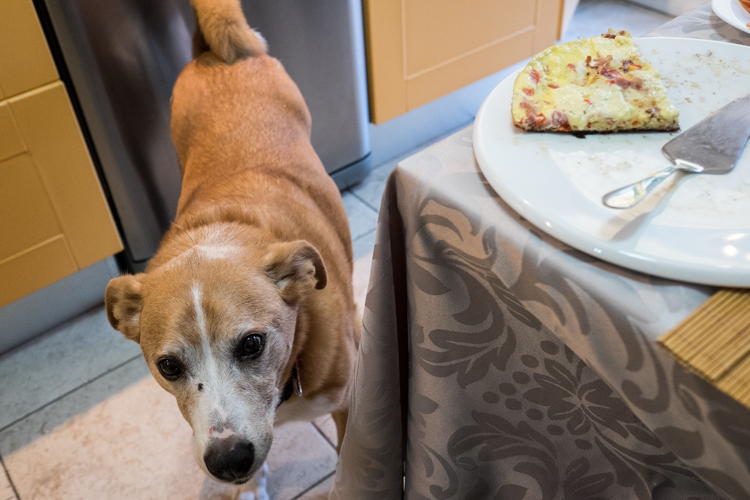 54_37
Monica and Taco wait for the gift exchange to begin: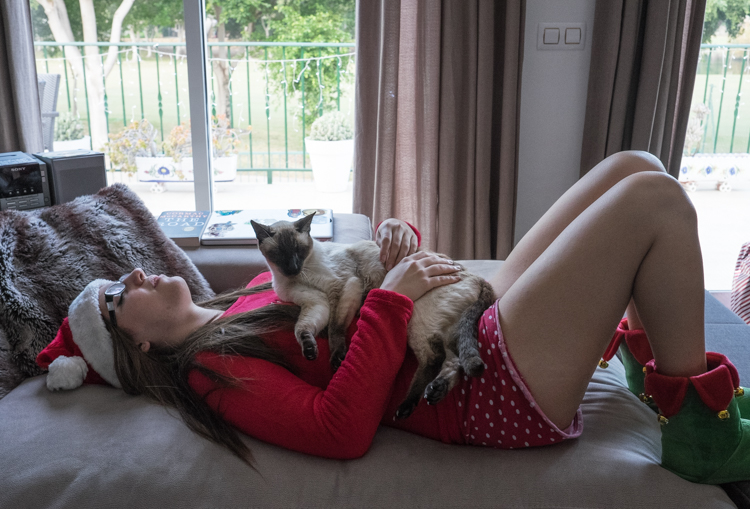 54_38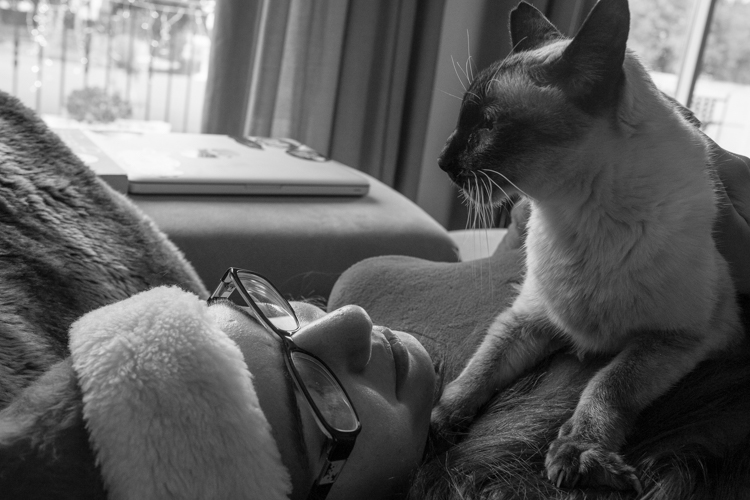 54_39
The dog was not spared: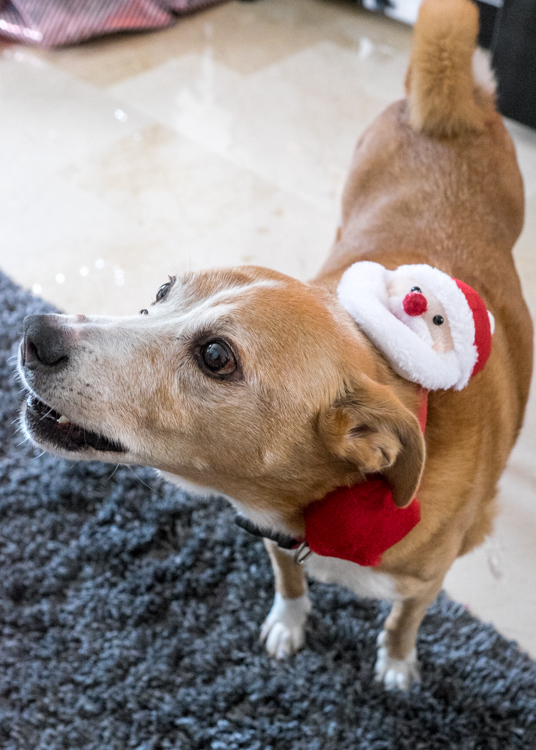 54_40
Moses is 26 and Monica is 21, but on this day they are just our children: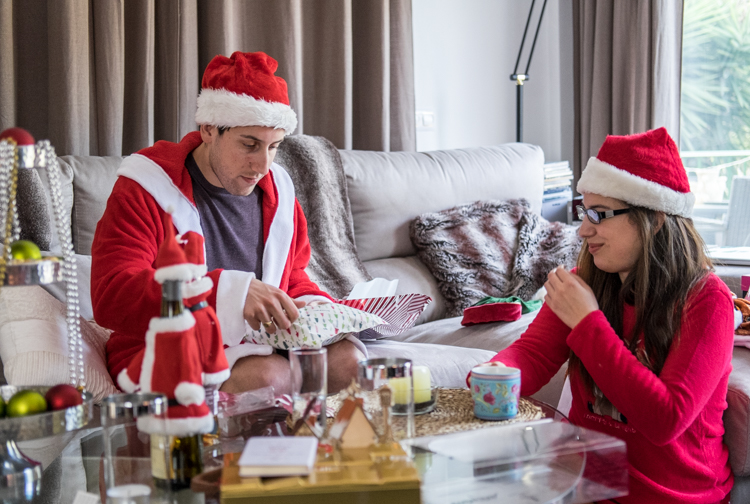 54_41
What would Santa do without Amazon?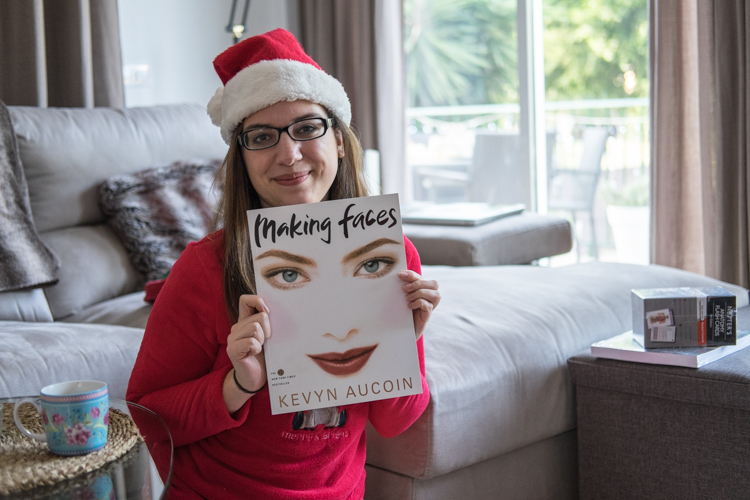 54_42
Golf skirt for my wife, to go with the Garmin golf watch and the personalised golf balls: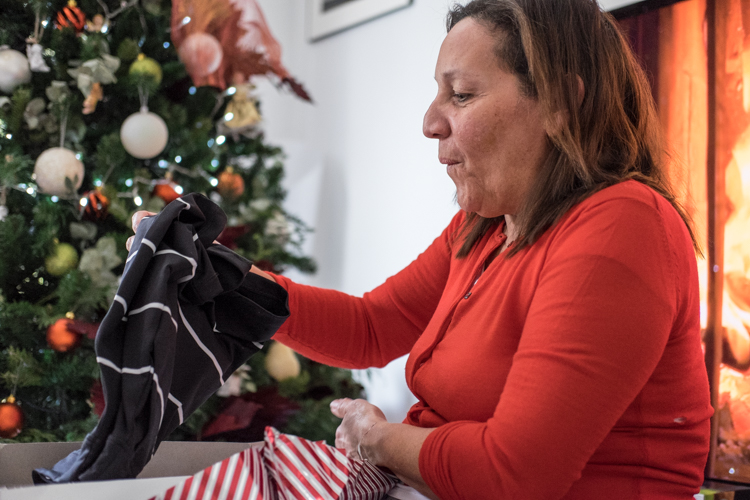 54_43
And finally, the official Christmas Day family portrait: