It was good to be back in Alicante after a rather exhausting week 3. Most of this week's photos were taken while buying and consuming food and drink, the latter in good company.
4_1
On Sunday morning, my wife and I went to a nearby fruit and vegetable market to do some shopping. Like most people, we buy most of our food in supermarkets. But these farmers markets have a better selection of locally grown produce, at better prices too. This particular market is held every Friday and Sunday in a parking lot near the Muchavista beach. Some of the vendors do not even have proper stands–they just set up some boxes, like this vendor of citrus fruits. This is buying locally in the best sense of the word: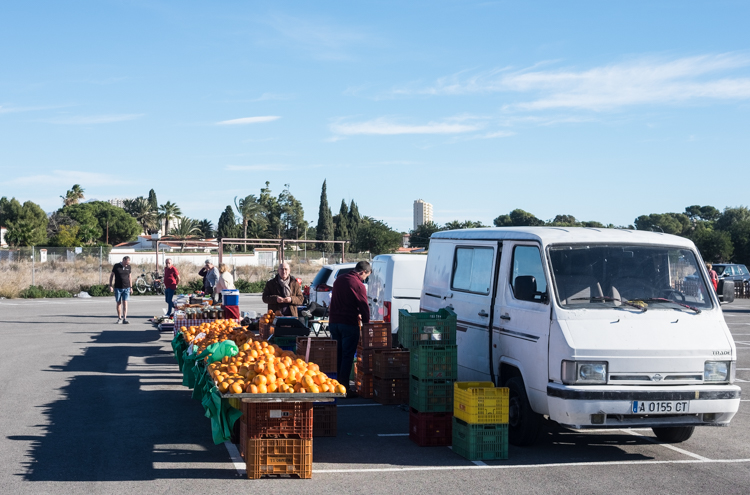 4_2
This is more of a proper stand, even accepting card payments: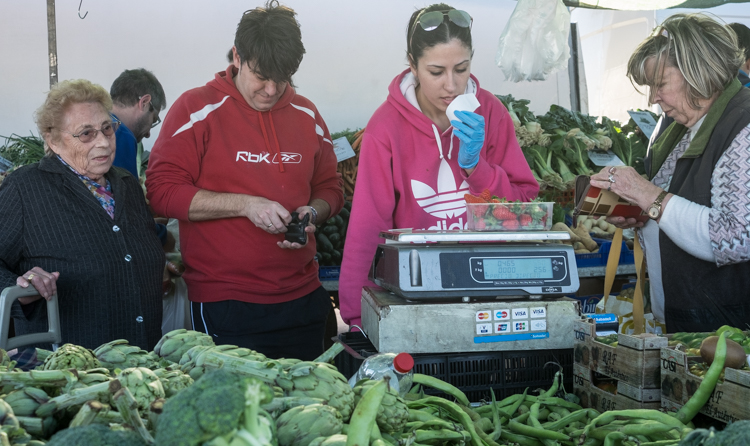 4_3
Root vegetables: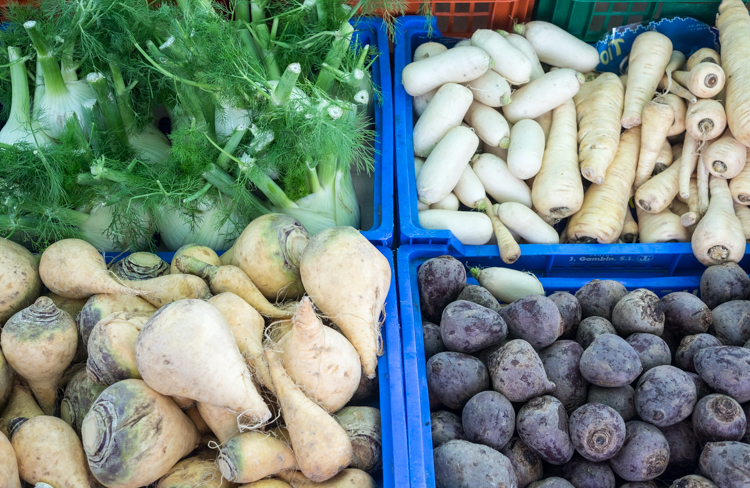 4_4
Tomatoes that look, smell and taste like nature intended: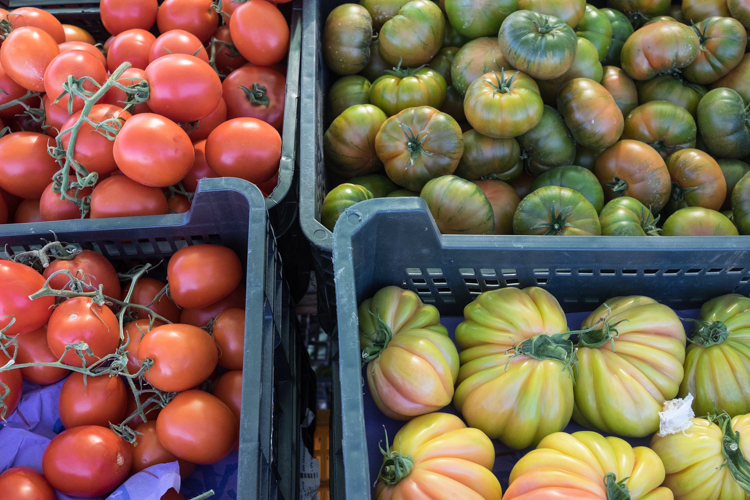 4_5
Oranges are in season now: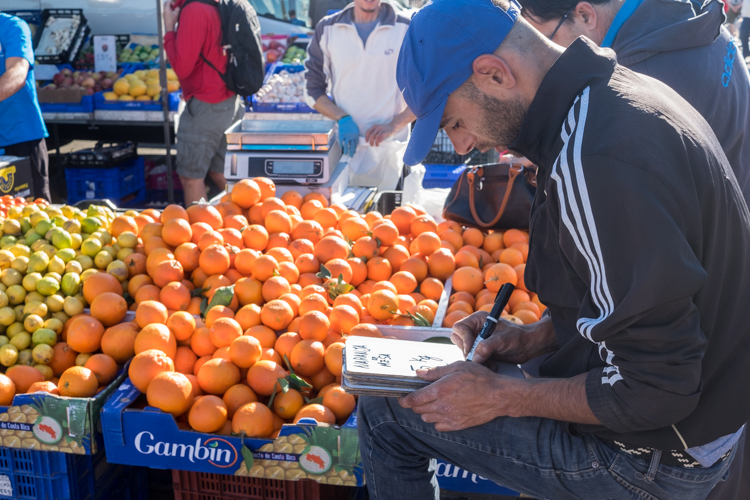 4_6
Oldtimers, relaxing while their sons and daughters are doing the selling: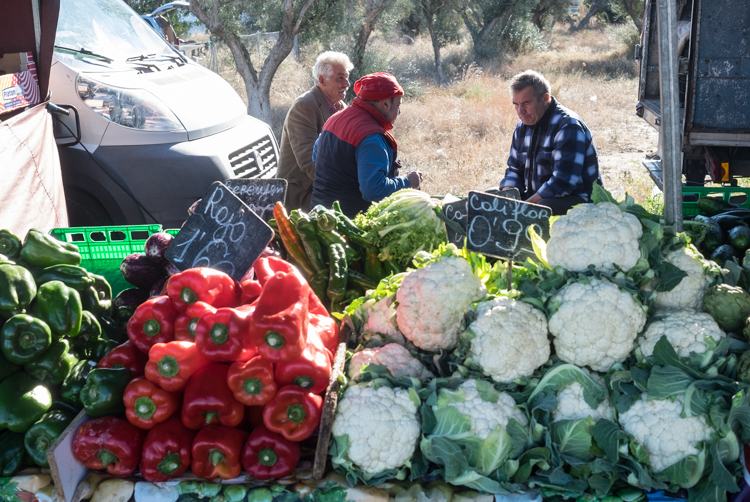 4_7
This market is mostly about fruit and veg, but there are also a couple of stands selling meat and cheese products. The substance with the wooden spoon is called sobrasada, basically a Spanish version of the French rillettes: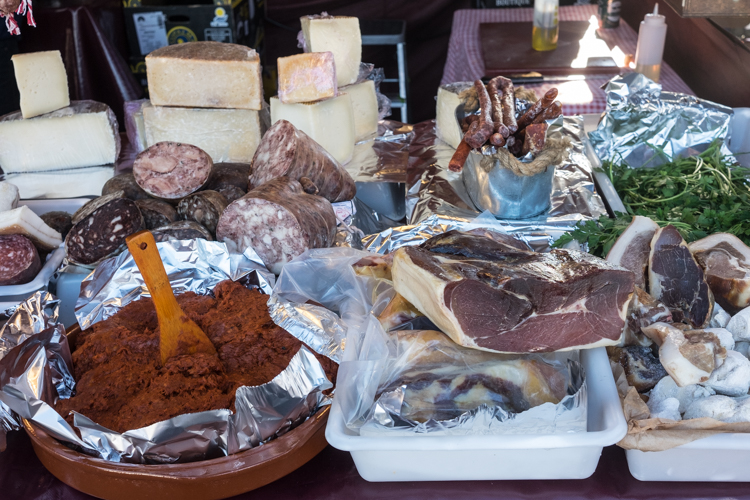 4_8
There is also a shoes vendor:

4_9
And these two cute dogs are strays who have been adopted by the owners of one of the stands and now have a good home: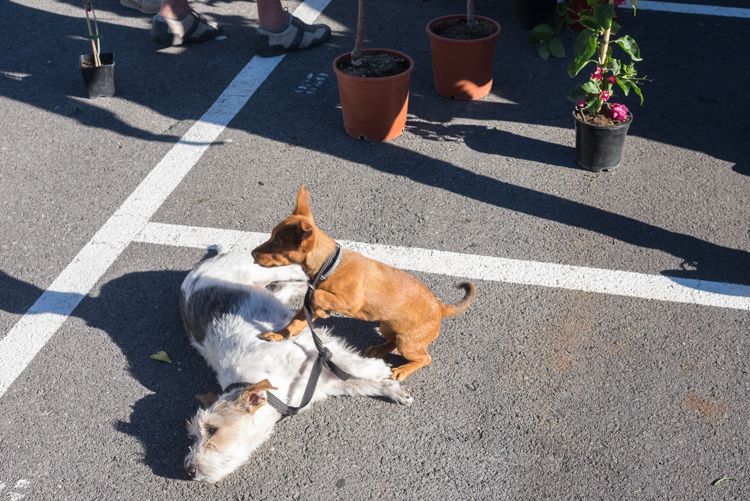 4_10
During the week our office hosted yet another event attended by representatives from Member States, among them my good friend Linda from the Latvian Ministry of Culture. In the evening, I went with her and a couple of others to have a beer at Malatesta. A Tripel Karmeliet on tap is a thing of beauty in every respect:

4_11
Linda in conversation with my colleague Alexandra and a lady from the French Ministry of Culture: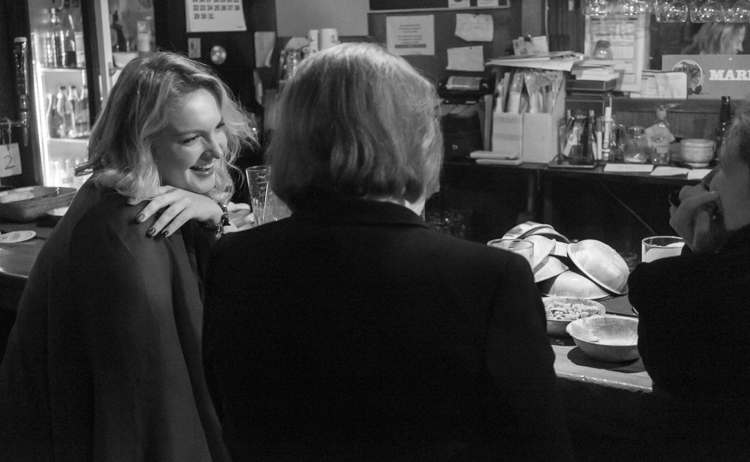 4_12
Informal portrait of Linda in very marginal light: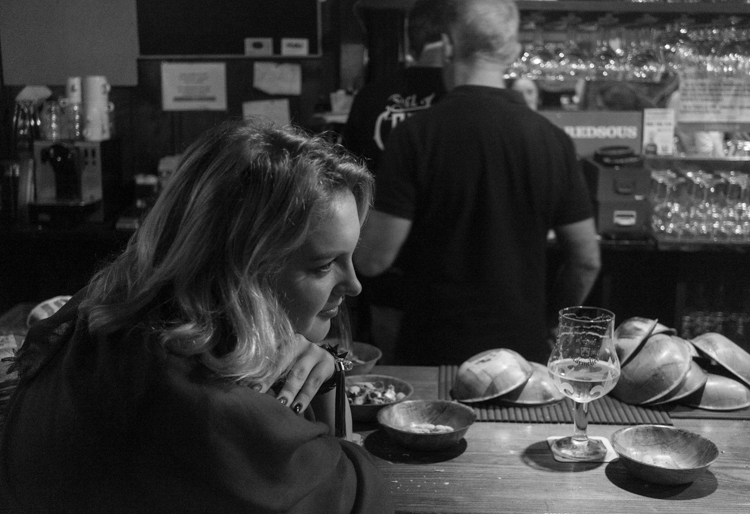 4_13
On Wednesday we had the traditional Danish Christmas lunch in the office restaurant. For a variety of reasons, we did not manage to organise it in December, so we decided to have it in January instead. We are about 20 Danes in the office, and 14 of us were in attendance: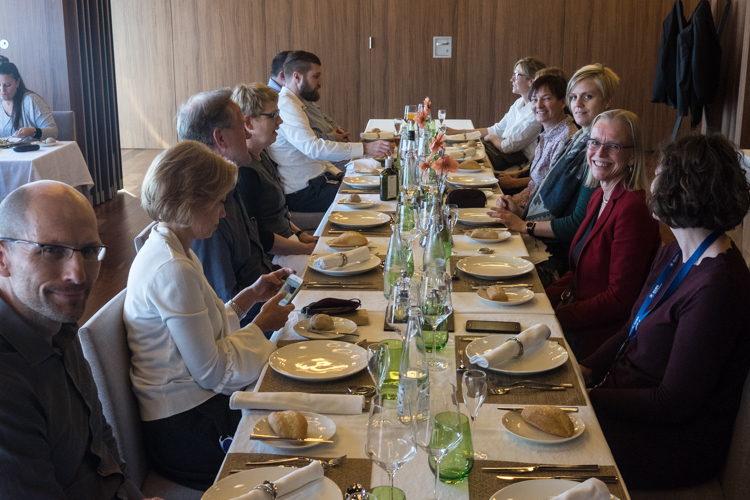 4_14
The food on the menu was just the regular food at our restaurant, nothing special Danish. This is a risotto with chicken and mushrooms, very nice: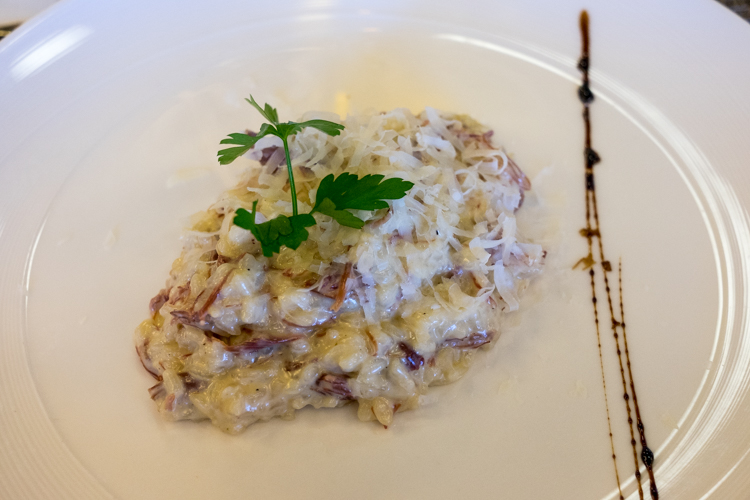 4_15
And a very nice piece of fish. This, plus dessert, is part of a menu for which you pay around €15, very reasonable: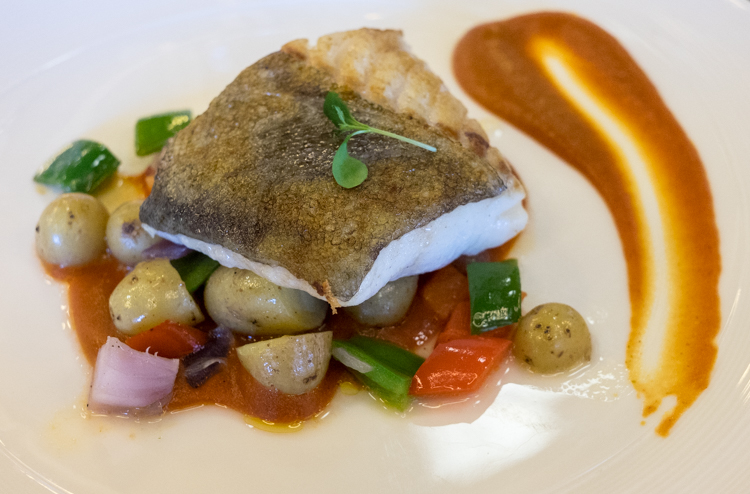 4_16
But we did have the Danish essentials, various types of akvavit that I had contributed: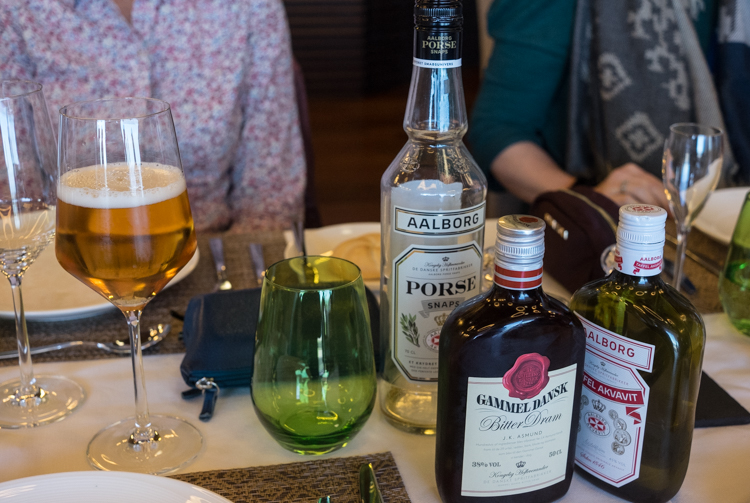 4_17
Birgit raises a toast: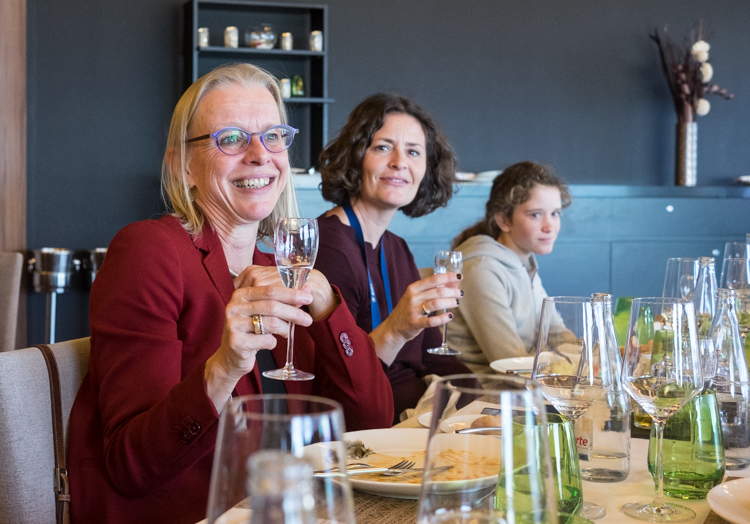 4_18
A misty morning in Alicante, as seen from our office terrace: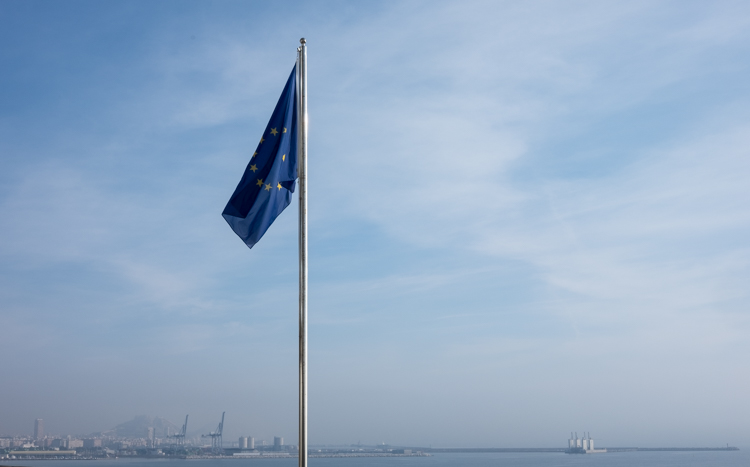 4_19
Then Friday arrived, and as it was the last Friday of January, we had our usual drink-and-snack meeting: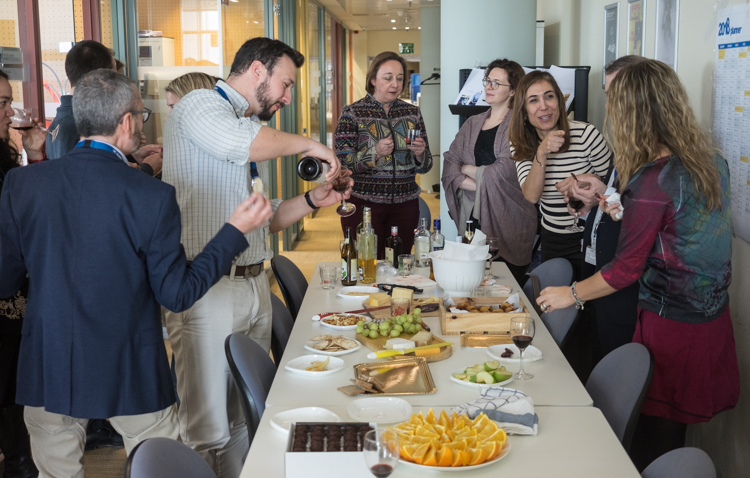 4_20
Analysis of Greek wine, brought to us by a visiting judge from Greece some weeks earlier: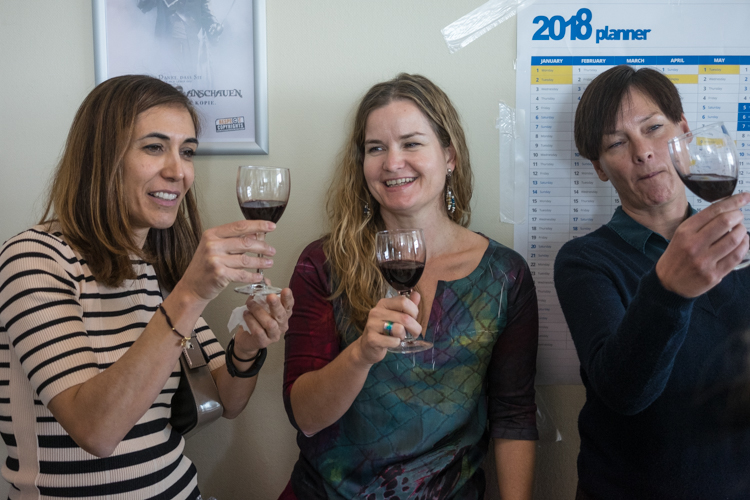 4_21
Conversation, not too serious: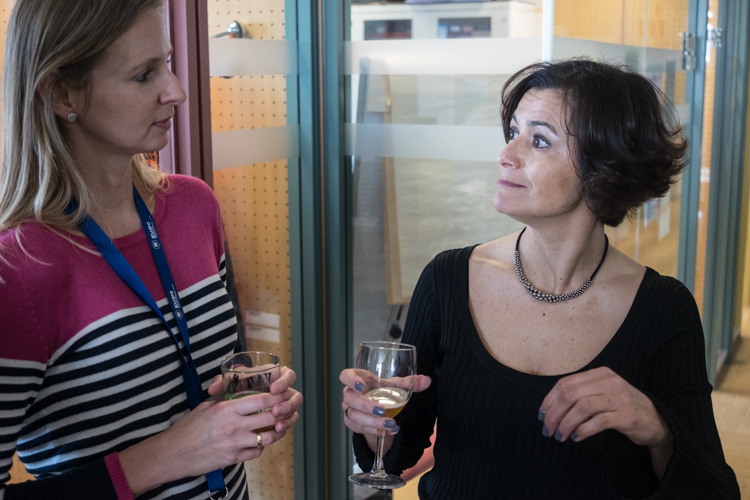 And that was the end of a quiet week.