The major event of this week was a quick visit by my son. I had arranged for him to fly in on Saturday night, without telling my wife–our son's surprise visit was her birthday present. He spent four days with us, and we did all the usual Alicante things.
Main
Sunday we drove up to a large supermarket near Benidorm which carries lots of English and other Northern European products. For him it was nice to be in a proper supermarket, given that he lives in a small Swiss town where shopping is not great: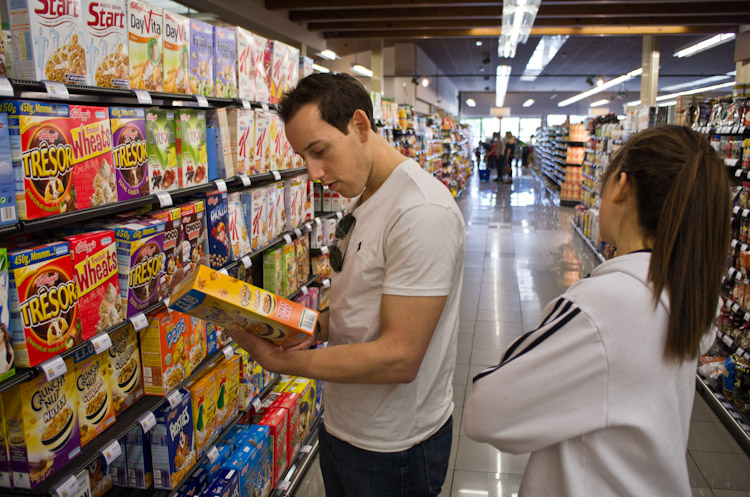 Alternates:
Alternate 1
Perhaps this guy should look in the vegetables section instead: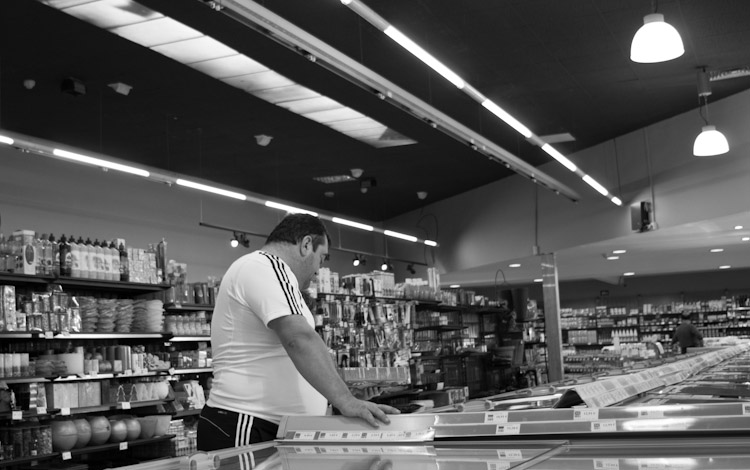 Sunday afternoon, as usual, we went to the Game Café on the beach to hear a bit of music, but first and foremost enjoy the good weather.
Alternate 2
Football match in the sand: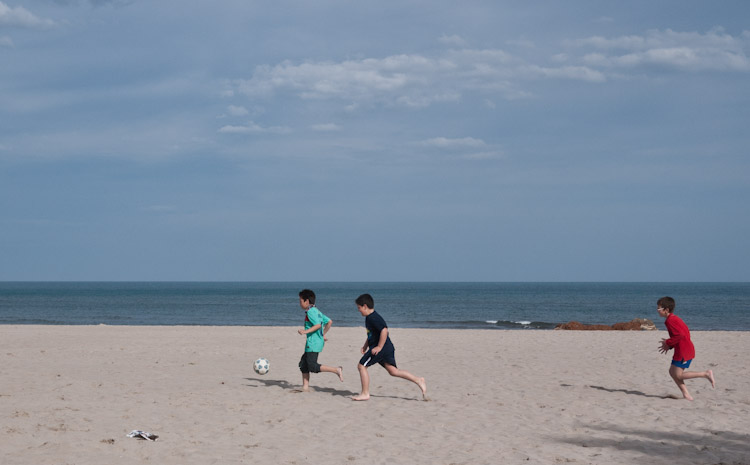 Alternate 3
He wants to play too: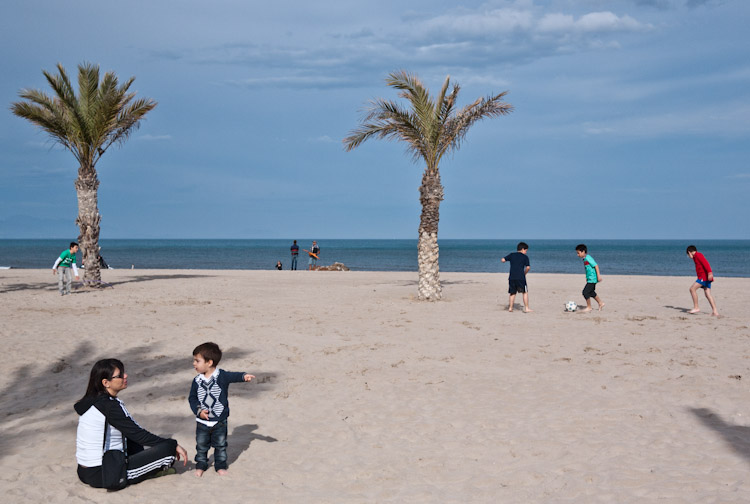 Alternate 4
Inside, the music is playing: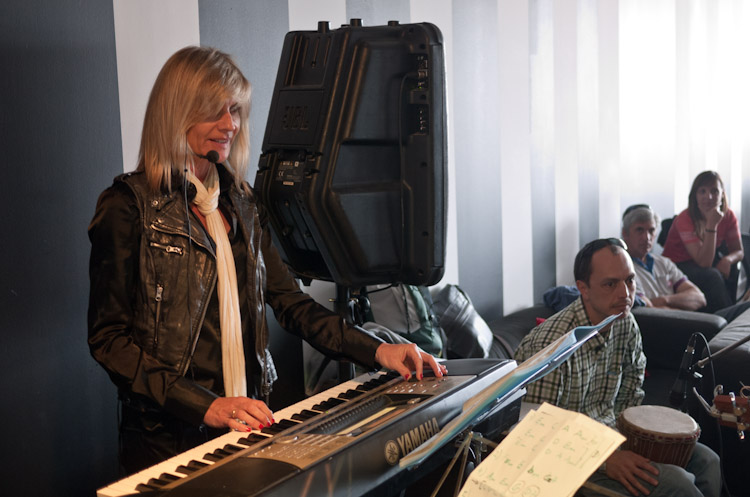 Alternate 5
This couple is usually at the bar: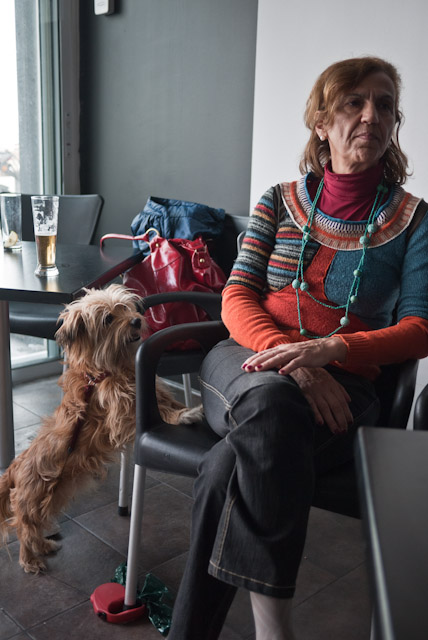 Alternate 6
Some people choose to listen from the outside: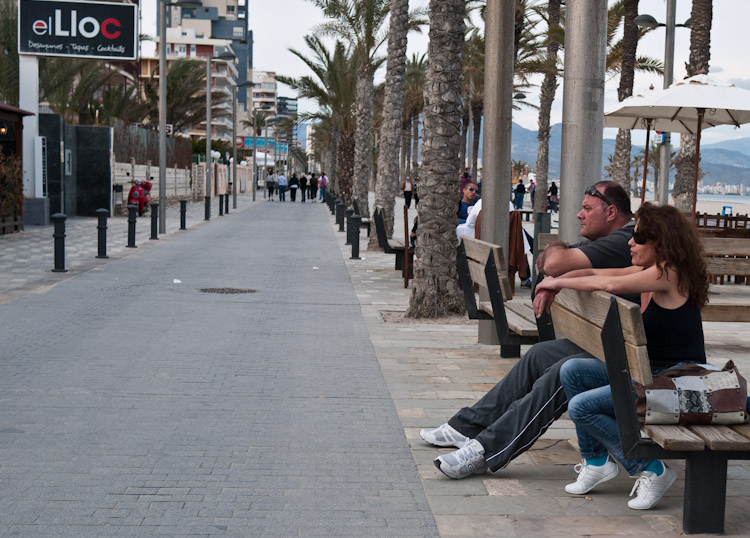 Alternate 7
This is the Arena fitness centre where my wife is a member. A rather striking building, which I find difficult to photograph for some reason: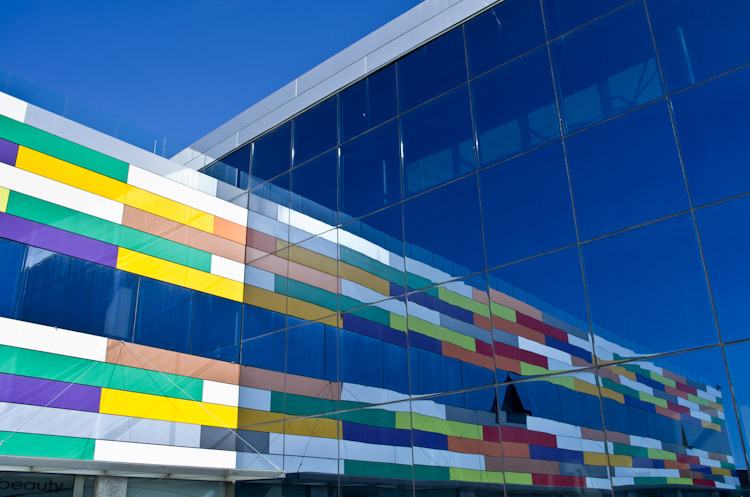 Alternate 8
An afternoon snack on Plaza Luceros: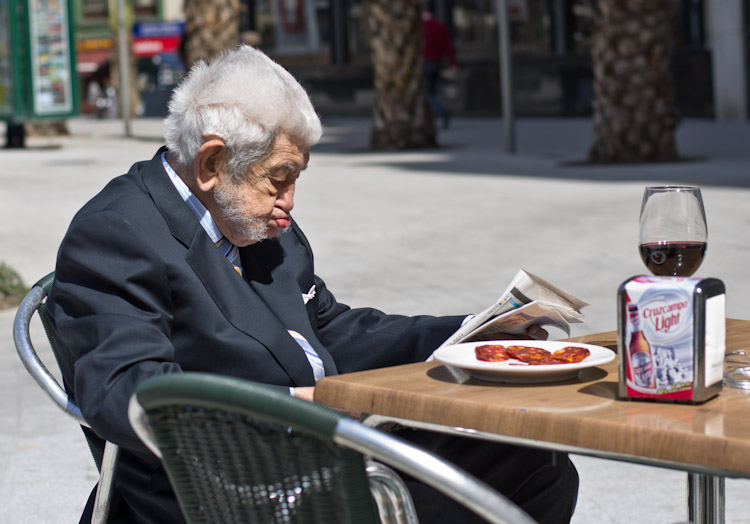 Alternate 9
A new trend in the city is to paint the glass recycling bins. I find it an attractive part of the street vista: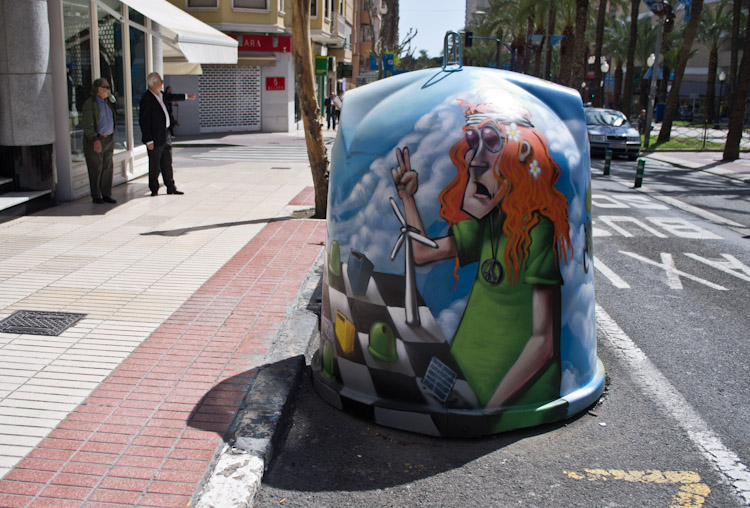 Alternate 10
For my wife's birthday on Monday night, we went to eat the good tapas at the Taberna del Gourmet. These are patatas bravas:

Alternate 11
Grilled artichokes: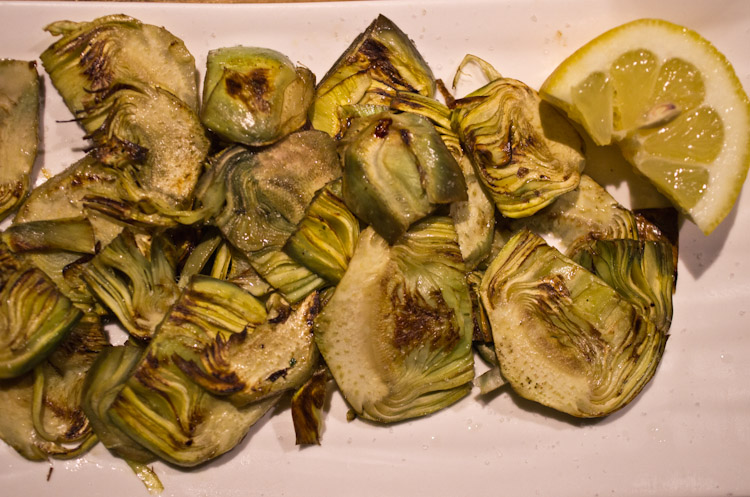 Alternate 12
Solomillo: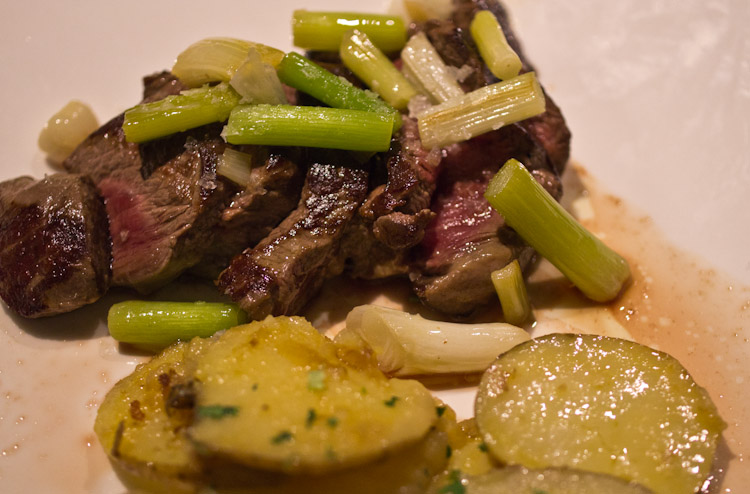 Alternate 13
This building was Alicante's main hotel in the really old days. When we came here in 2007, it had been abandoned many years earlier and stood there as an eyesore in one of the city's main squares. It has now been renovated and today houses the Chamber of Commerce, the local equivalent of Companies House: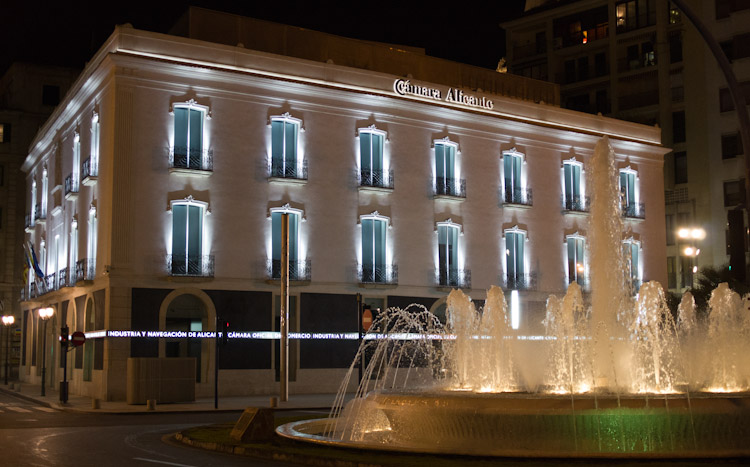 Alternate 14
Woman and dog outside El Sitio in my neighbourhood: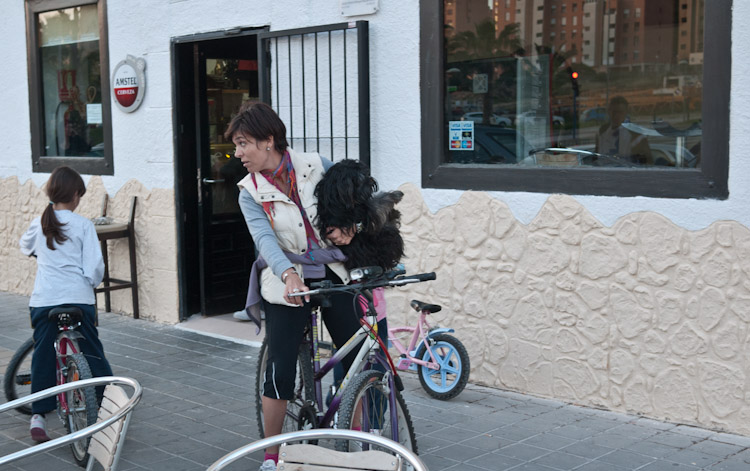 Alternate 15
More dog walkers: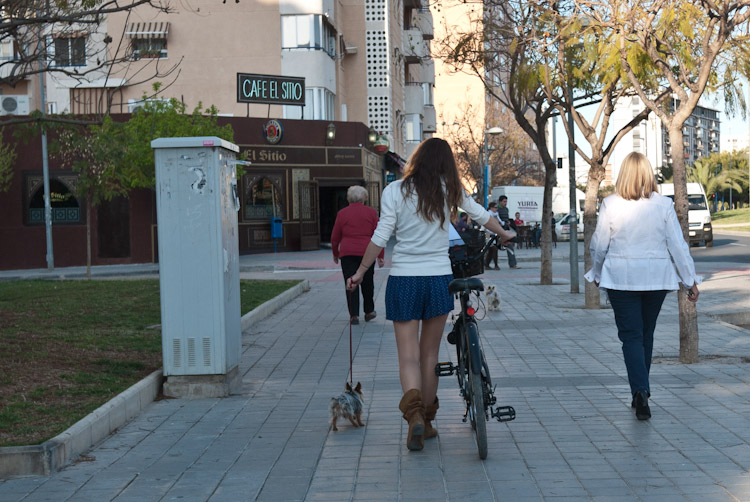 The last three images are macro shots of a Lladró statue that someone had donated for a charity raffle we held at the office to raise money for Japan earthquake victims. The statue is about 20 cm tall.
Alternate 16
Overall view:

Alternate 17
Detail of ax: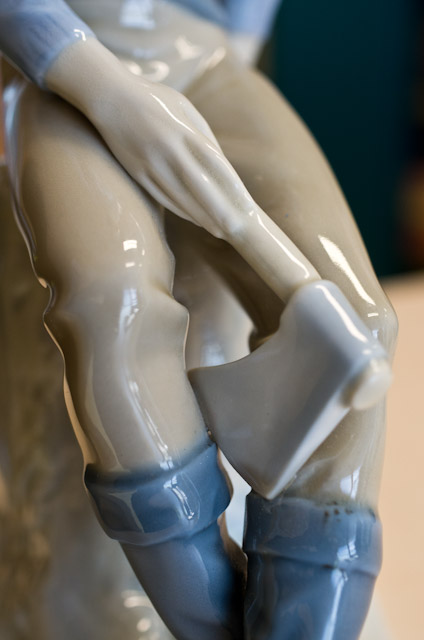 Alternate 18
Detail of face: