Another quiet week, so the images are mostly from my cycling and from walking around the city, with a few work-related ones thrown in as well.
6_1
This, and the next five images could have been taken during one of my standard short rides, up to the village to Busot and back, a distance of 41 km with about 500 meters of climbing. As it happens, they are a composite of two such rides, the first on the Sunday that started the week and the second on the Saturday that ended it. This is Playa Muchavista, about 5-6 km into the ride. The first 10 km are flat, thus providing a useful warm-up before the climbing starts, and also providing nice views of the Mediterranean: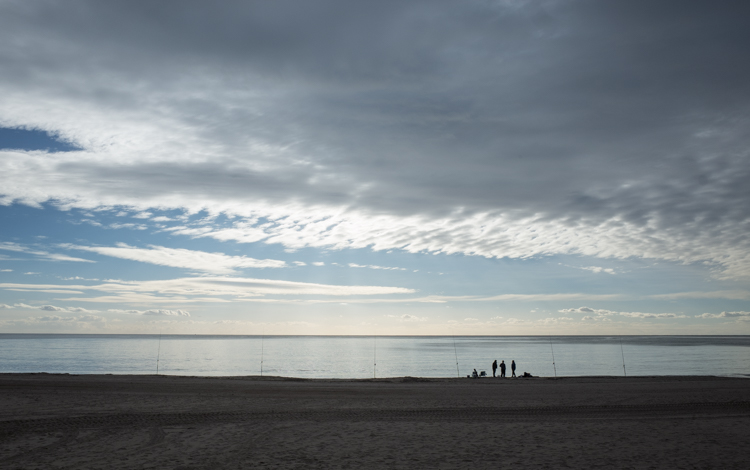 6_2
This spot is 15 km into the ride. There is a small subdivision, and this flock of cats often hangs out around the garbage containers looking for food scraps. I assume they also feed on mice, squirrels and birds: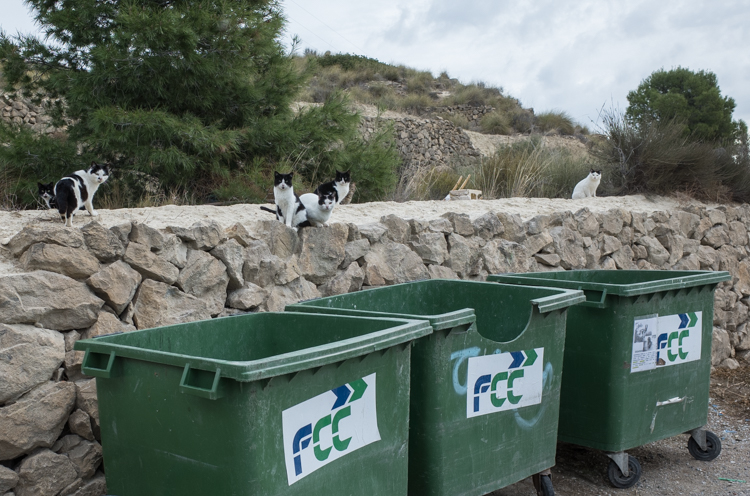 6_3
Dumpster diver: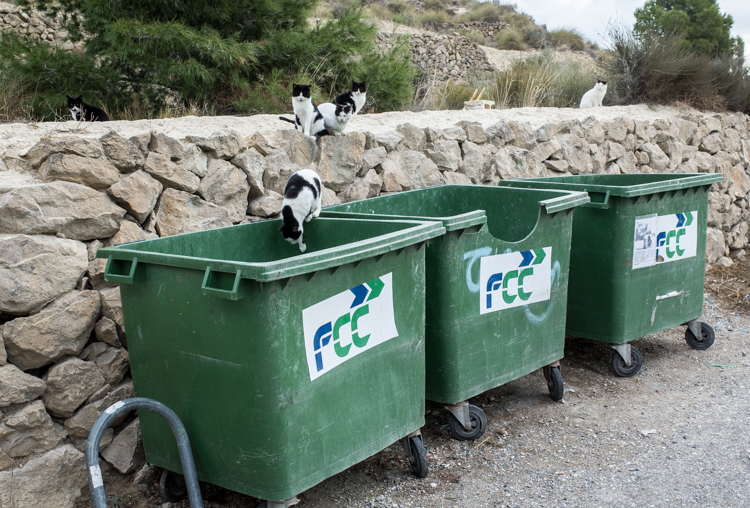 6_4
This is the just before reaching Busot, about 21 km from home. I have passed the highest point of the ride at 372 meters above sea level, and now the road descends into the village: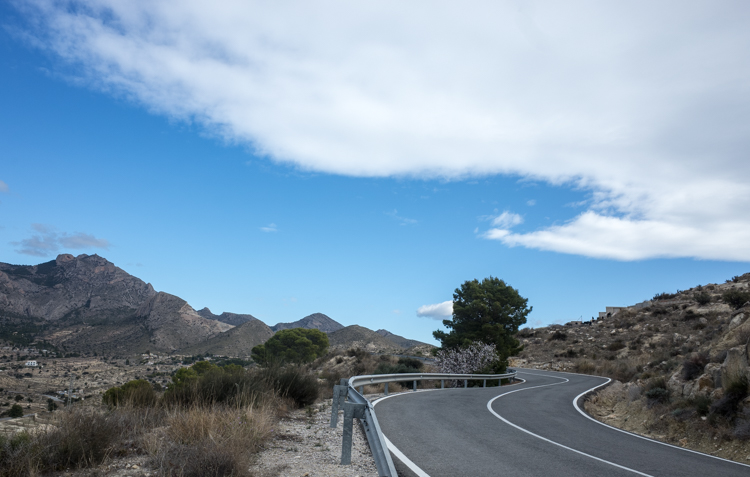 6_5
Same spot, but now looking towards Busot: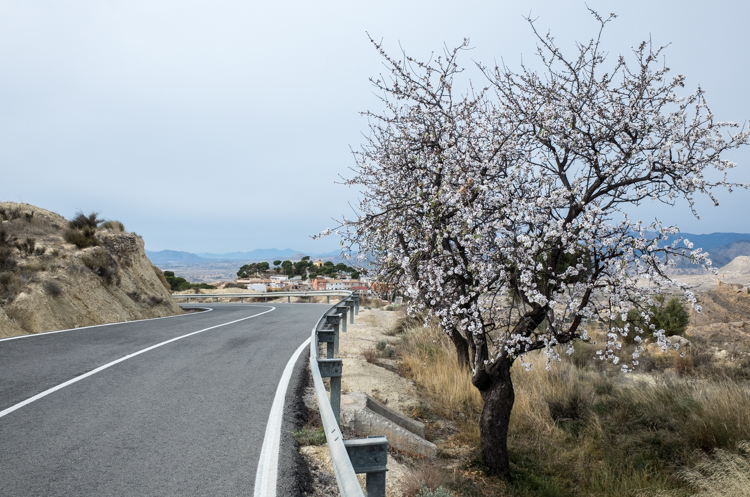 6_6
A closer view of Busot. I see this view one average 2-3 times a week, and I always enjoy it: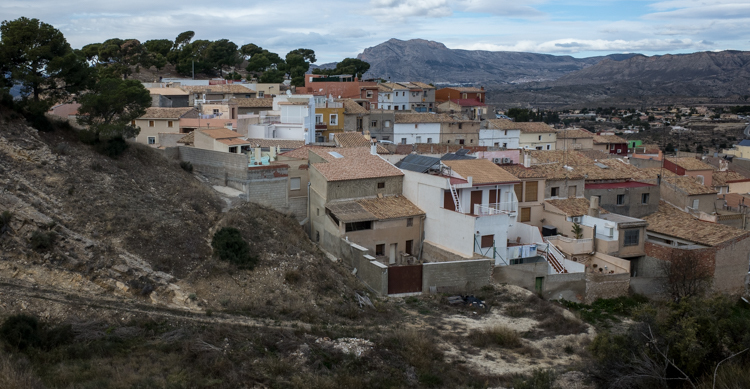 6_7
On Sunday afternoon, I went back to the same outdoor food market that I also showed in week 4. I did not really need anything, but just felt like walking around and taking pictures, especially because the weather was overcast, providing a nicer light than the usual harsh sunshine. Man and best friend, shopping together: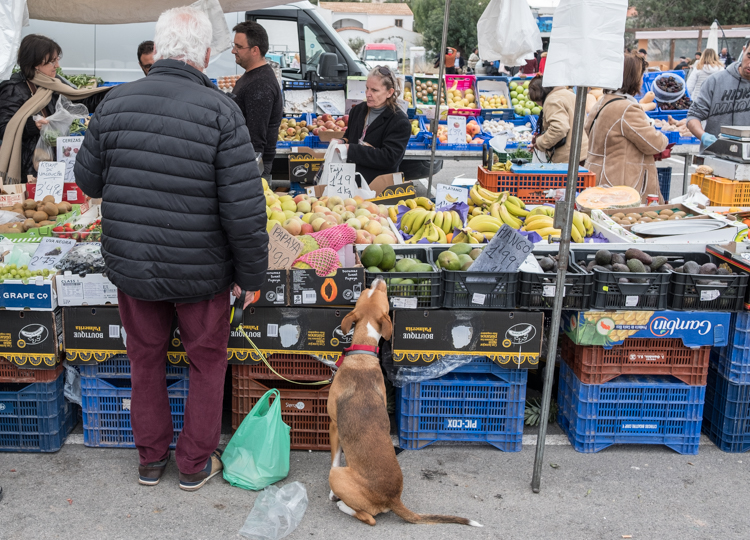 6_8
This stand has delicious olives, and I bought some, flavoured with garlic and parsley. I did not ask to try the alleged wine in the plastic porrón: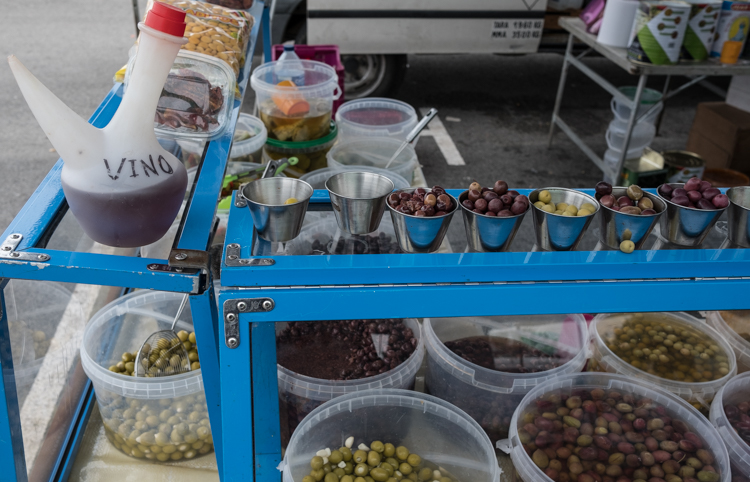 6_9
Meat and cheese: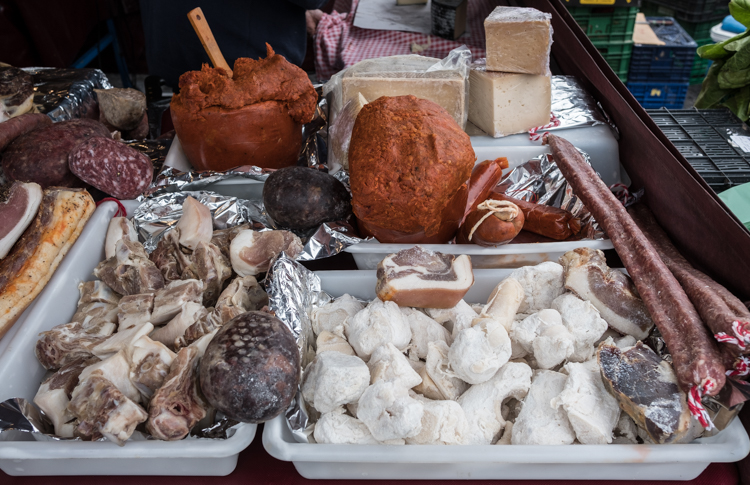 6_10
Introduction: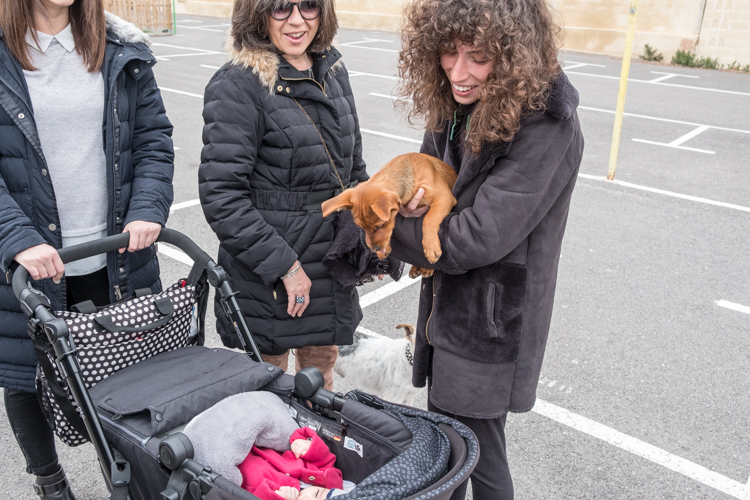 6_11
In late afternoon, I drove up to Puerto de la Carrasqueta, another place to which I cycle (altitude 1020 meters) but not this weekend, as it received significant snowfall during the latter part of the preceding week. But by now there was not much left: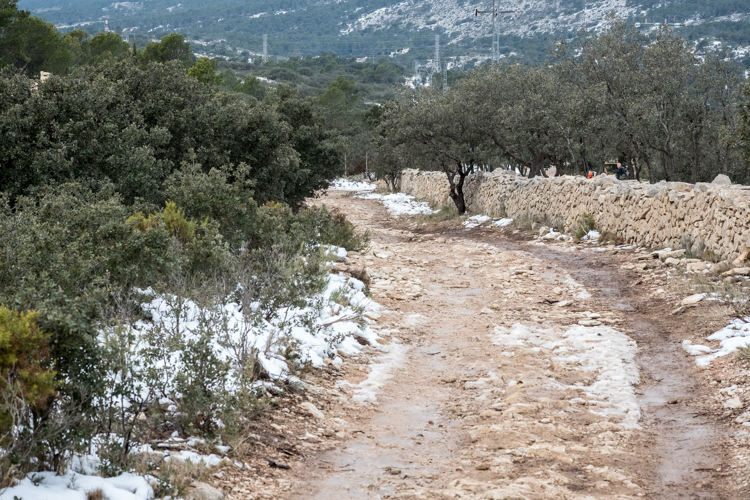 6_12
Still, this is a rare sight so close to Alicante: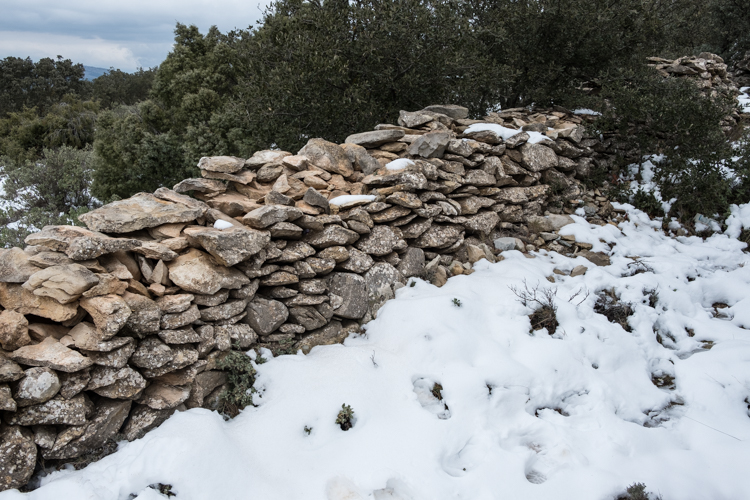 6_13
Instead, I turned my attention to the cloudy, late afternoon skies: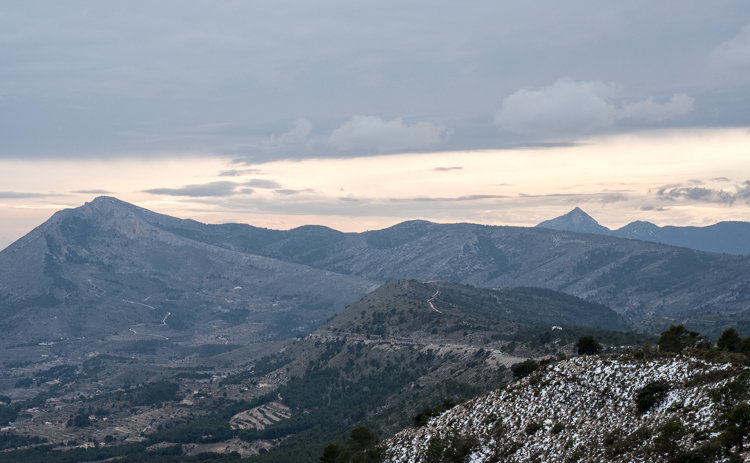 6_14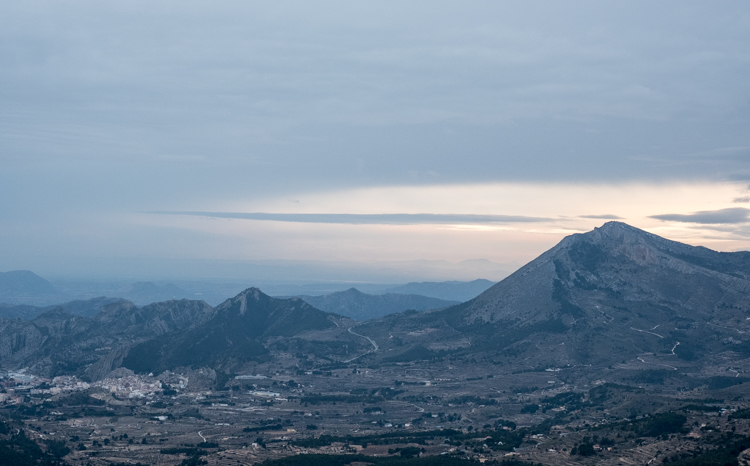 6_15
On Tuesday evening, I stopped at the Corte Inglés department store. There is an "espacio cultural", a room used for various events, including a photo exhibition by our office photo club. Unfortunately, there was also some kind of event about to start, so I had only limited time to look: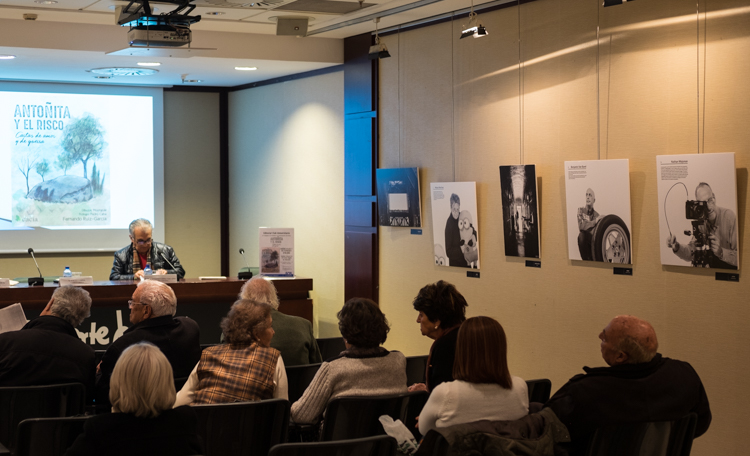 6_16
I immodestly photographed the bio of me (I have two photos in the exhibition):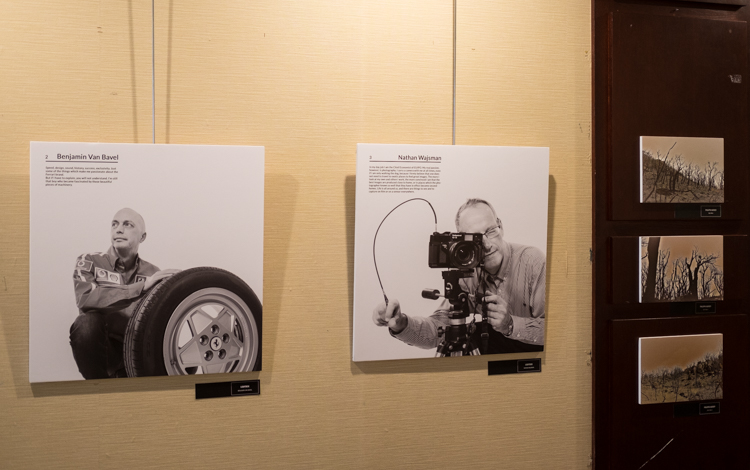 6_17
Work, but the pleasant kind. The Chief Economist of the European Patent Office in Munich and one of this collaborators came to spend a day with us, planning common studies and other activities (our two offices have a close relationship). As is the habit, we took them out for dinner on the eve of the long working day, at Moments one of our favourite restaurants. Here is my Polish colleague Michał, and Ilja from the EPO, performing the serious task of deciding what to eat: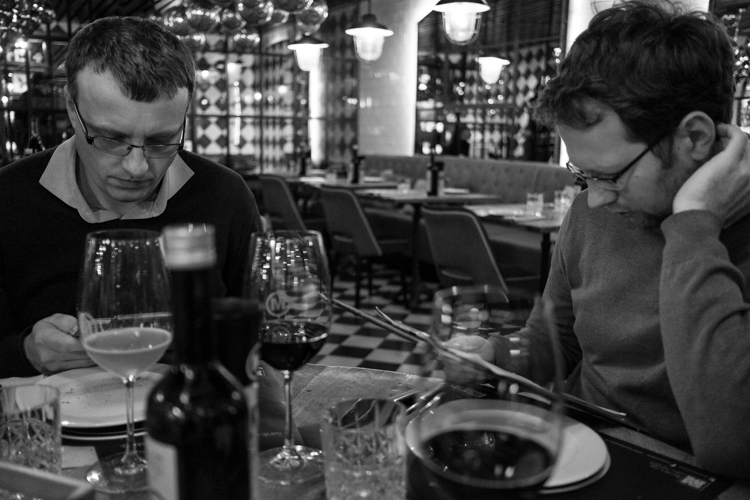 6_18
My Danish colleague Bente and Michał, placing their orders: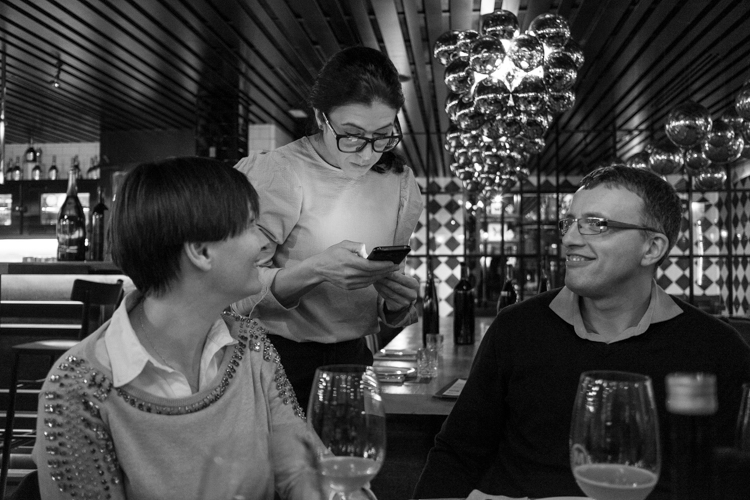 6_19
The food has been eaten, the wine has been emptied, and Carolina and Bente share a laugh over dessert: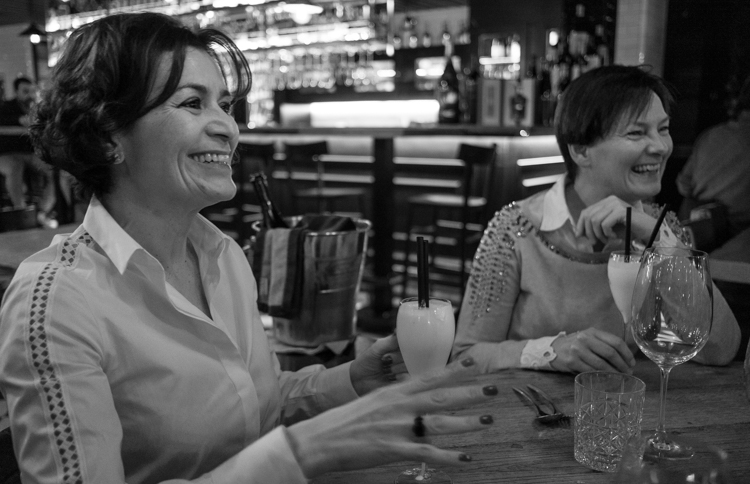 6_20
Finally, back at the office. A couple of months ago, a piano was placed in the main hall of the building. There are no nearby work spaces, so the playing does not disturb anyone; in fact, it is very pleasant to listen to while walking by, especially if the person playing does it well, as was the case with this guy: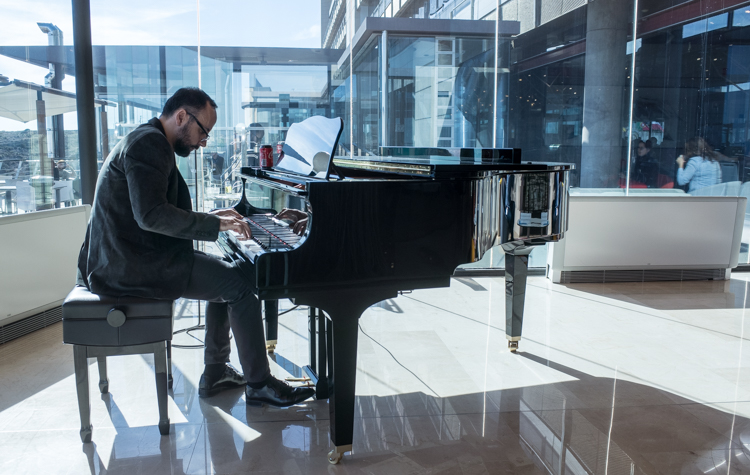 6_21
So he even got an audience: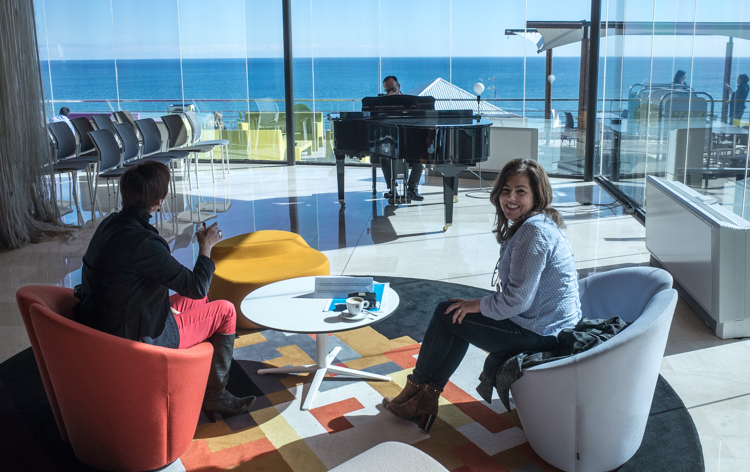 Thus ends another February week.