My vacation continued this week, splitting my time between various house-related tasks, cycling and also spending some time walking around the centre of Alicante–despite the stifling heat that engulfed Alicante and much of Spain.
32_1
I start with some cycling photos. Outside an abandoned farmhouse on the edge of El Campello, someone has put some armchairs and footrests, the latter highly improvised:

32_2
A hot dog on the square in Aigües: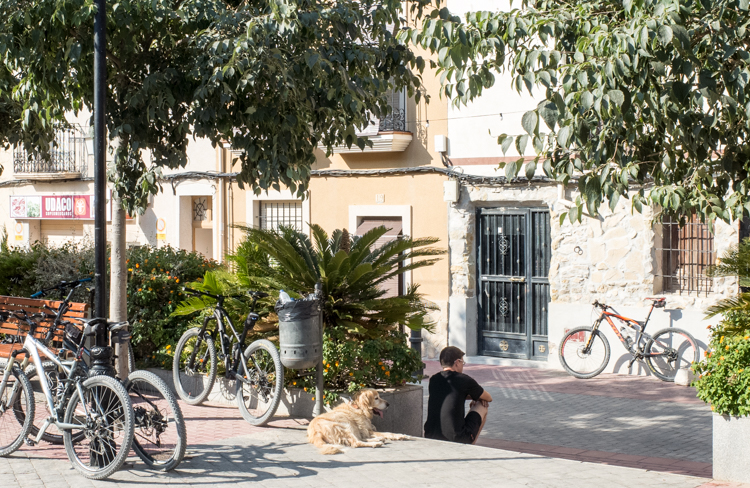 32_3
Busot in morning light: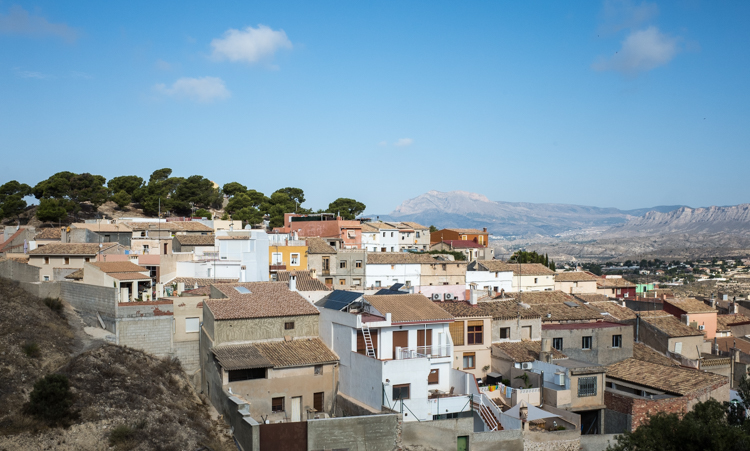 32_4
The small clothes market in Busot continued to provide me with photo opportunities: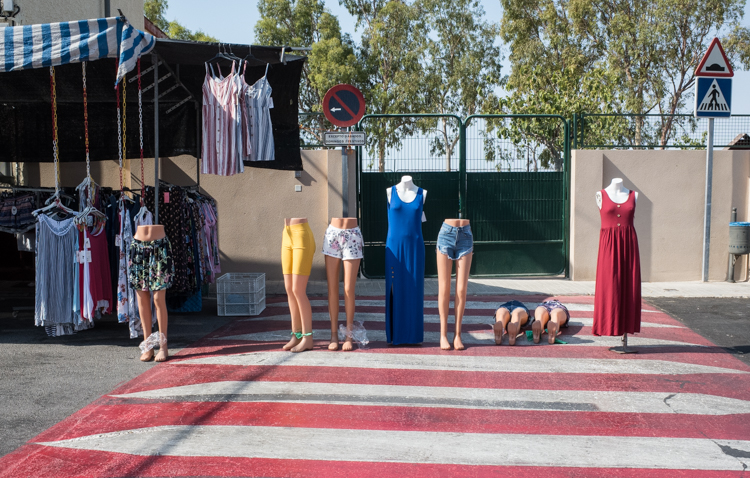 32_5
I do not usually take a longer break in Busot, but this time I did sit down and had a Coke on the Plaza del Ayuntamiento (Town Hall Square):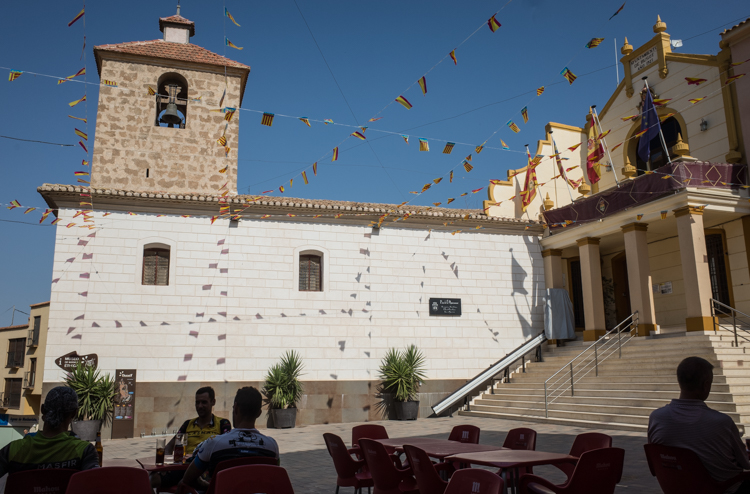 32_6
One hot afternoon, I went to the centre to look at Salgado's Genesis exhibition, which has been installed next to the marina to provide something else of interest than sunshine and the beach:

32_7
Juxtaposition: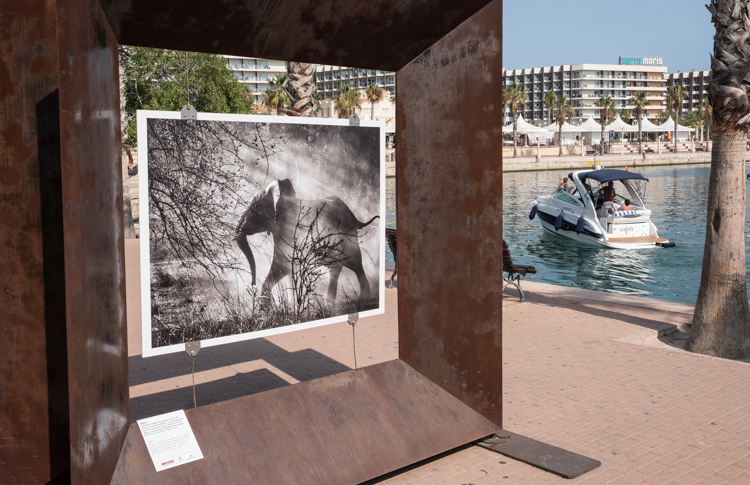 32_8
One of the few passers-by who actually stopped to look: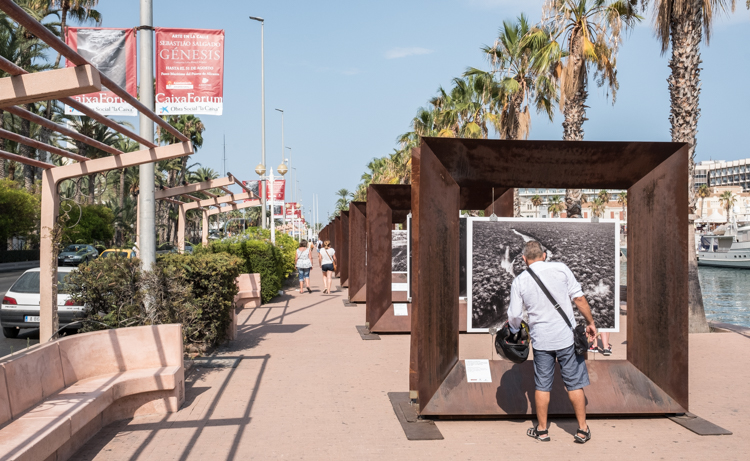 32_9
Another juxtaposition: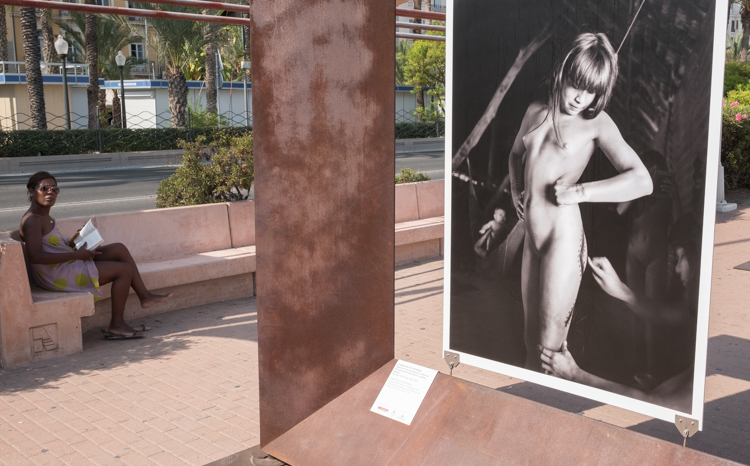 Afterwards, I went for a stroll in the centre, something I do not do often enough these days.
32_10
A new addition to the Alicante waterfront, a statue of Captain Archibald Dickson of the ship Stanbrook, who saved more than 2600 people from Franco's troops in the closing days of the Spanish Civil War in 1939 (for more information on him, look here):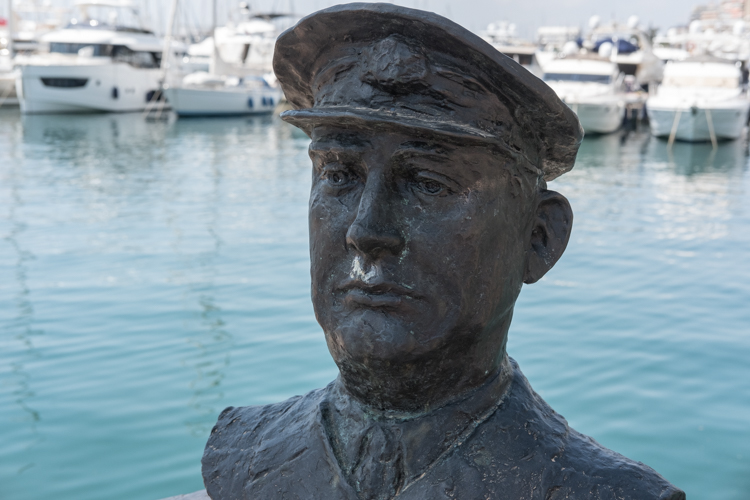 32_11
Smoke break: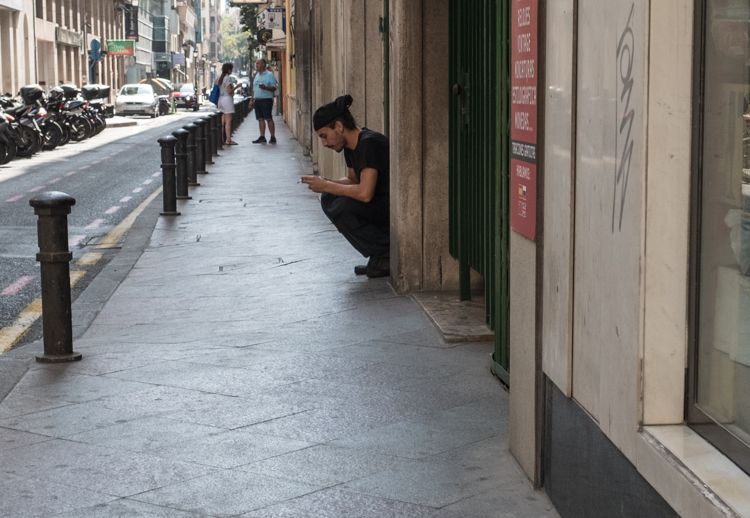 32_12
Clubs of dubious repute: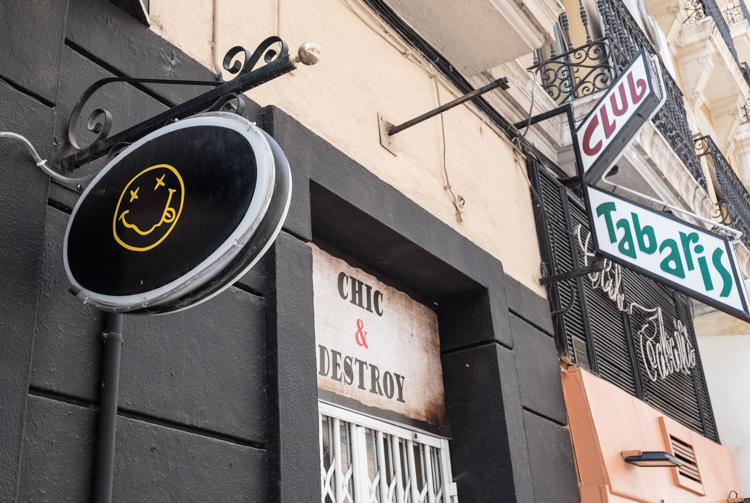 32_13
Installation outside the University of Alicante art department, the only part of the university located in the centre: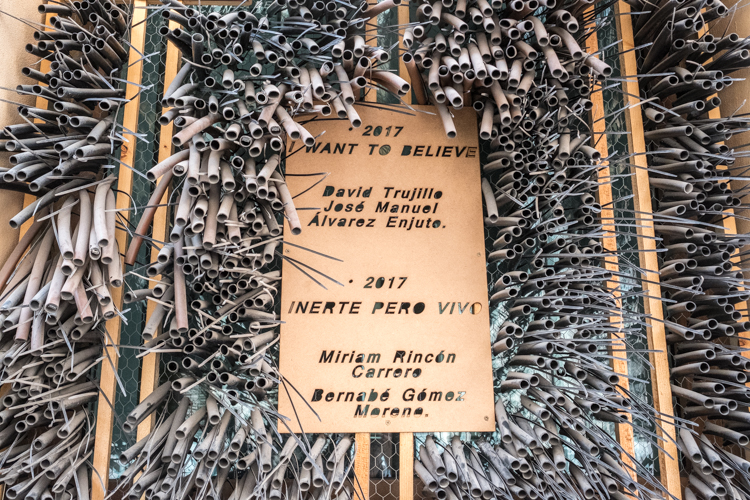 32_14
Wall art: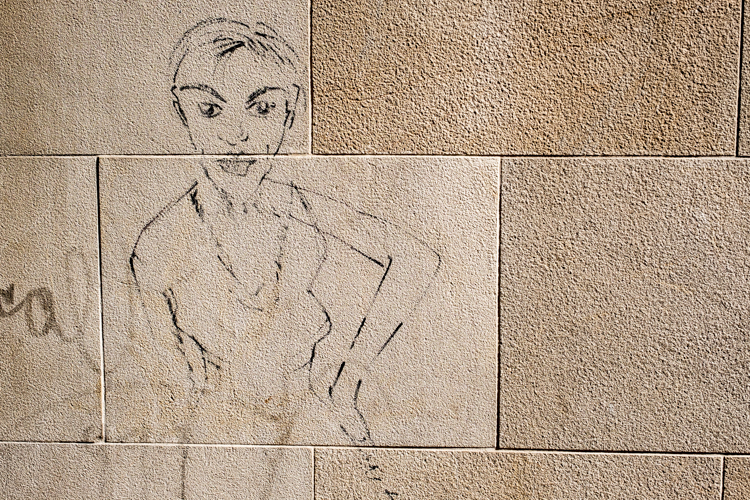 I then sat down for a pint on the Esplanada de España, watching the human traffic go by. Much of it involved people who had spent the afternoon on the beach and were now on their way back to their hotels or apartments.
32_15
An old-timer, talking to a waiter from one of the many bars and restaurants on the Esplanada: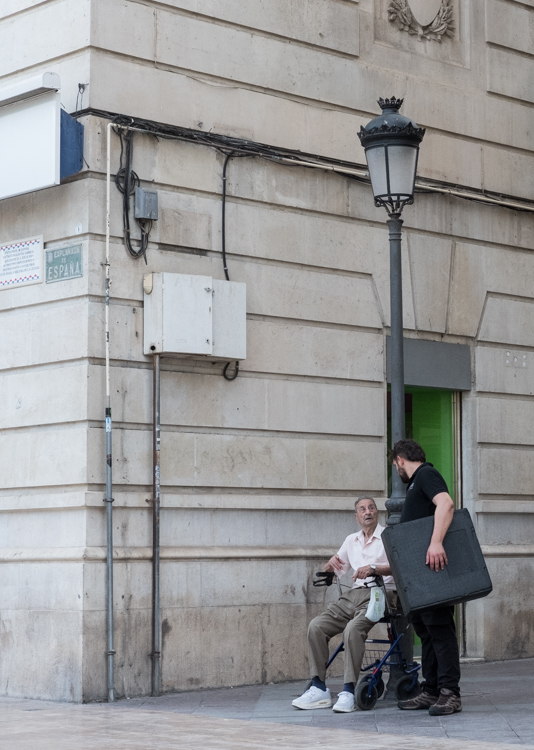 32_16
Three generations on the way back from the beach: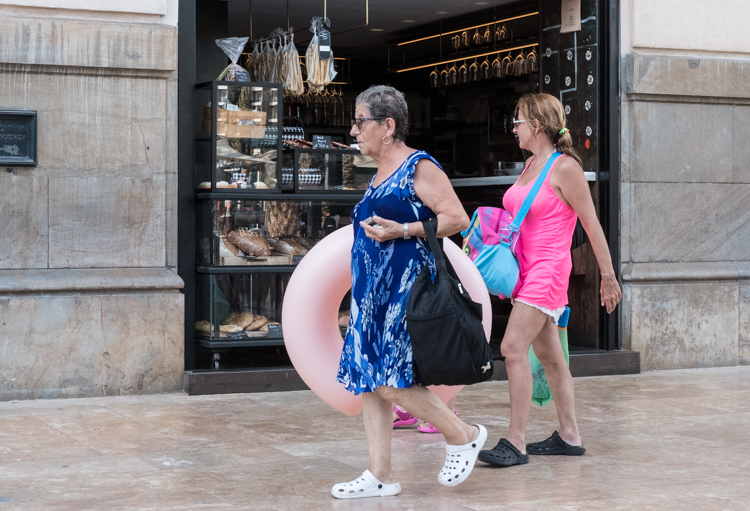 32_17
Family discussion: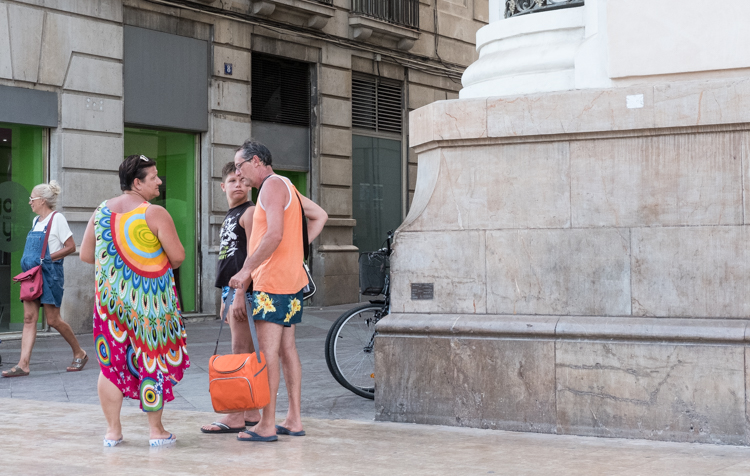 32_18
Young guys: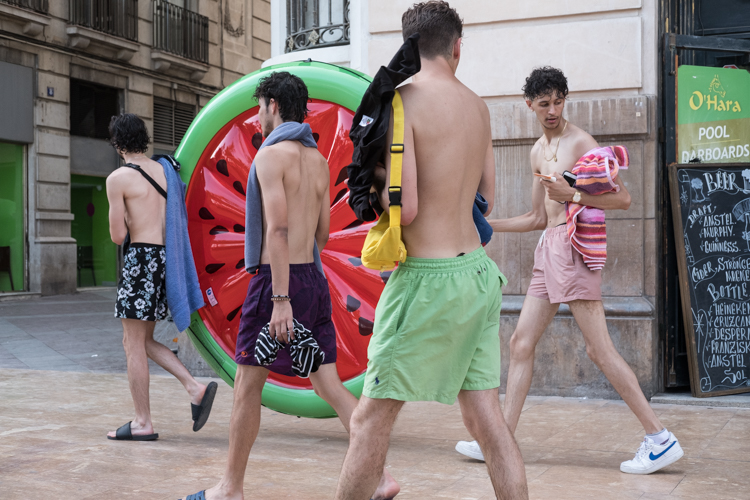 32_19
Relaxing near the marina: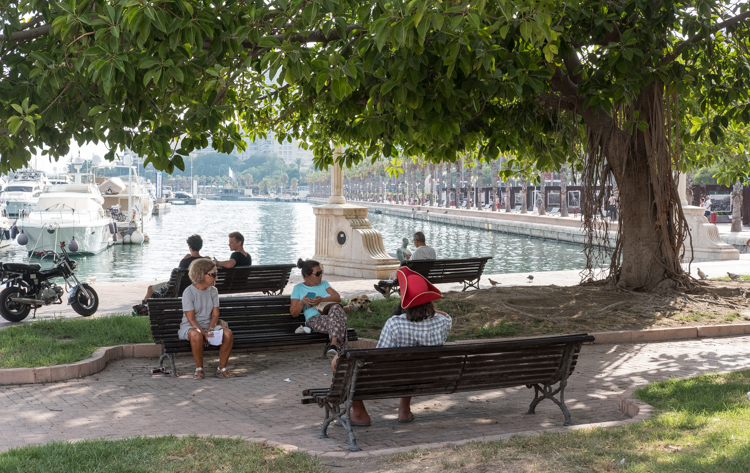 32_20
Back home, the orange cat mother and her kitten continued to come for their treats. I try not to bother them too much when they eat, but I could not resist photographing them sharing a container of food: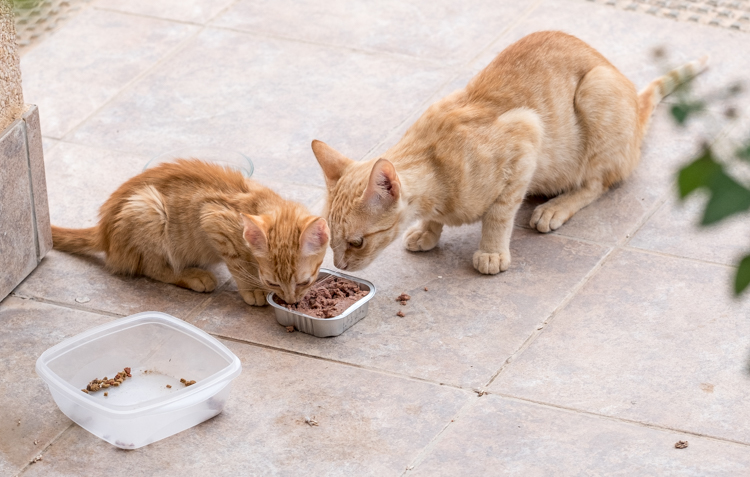 32_21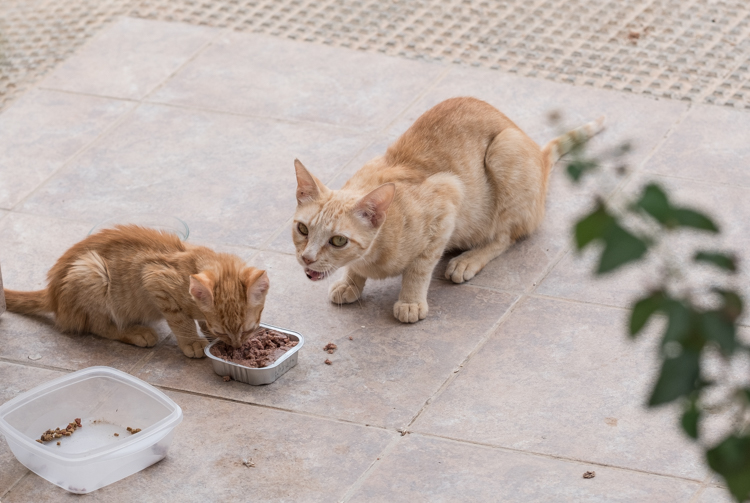 32_22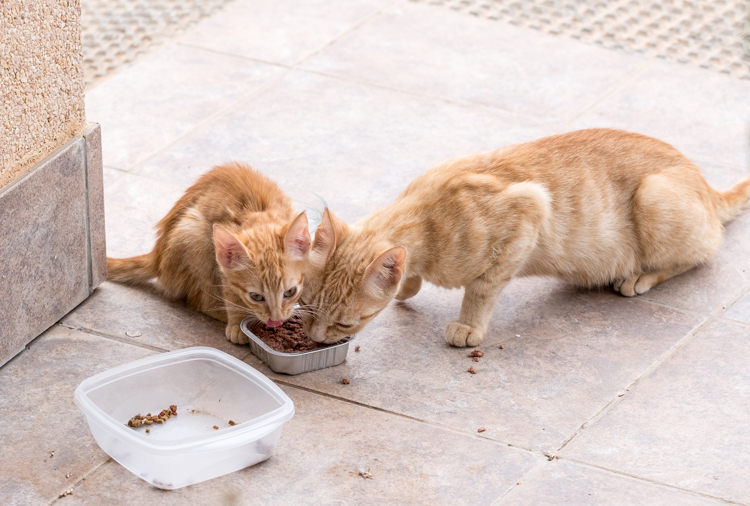 32_23
My mother's cactus decided to give us one last show in this house, before we move at the end of the month. Of course, it will have a prominent place in the new house as well. That, and picking the occasional lemon off the tree when I need one, is the extent of my gardening: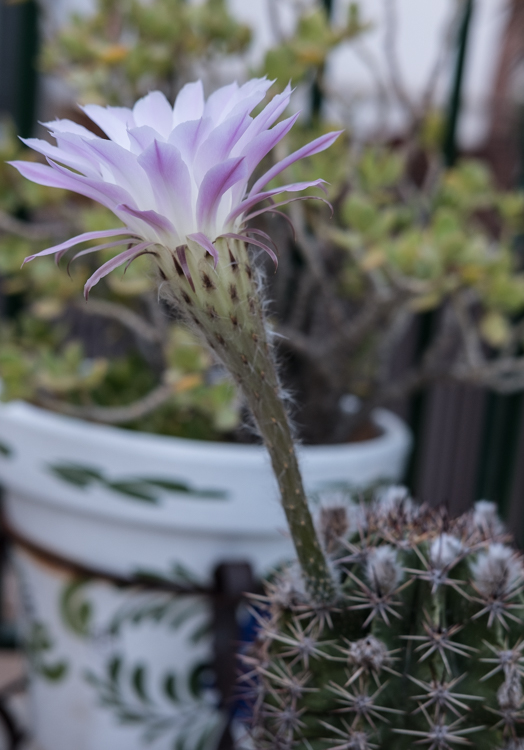 32_24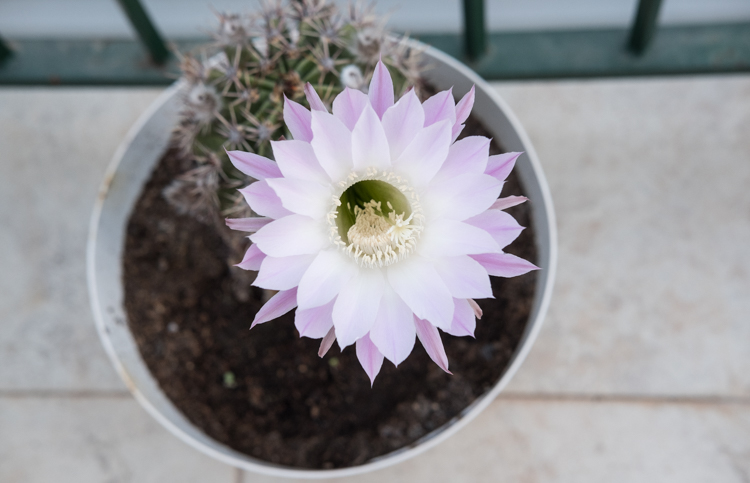 32_25
One day we went for lunch at the nearby La Palloza restaurant; I took a longer lens with me to get some shots of the birdies that hang around the outdoor tables: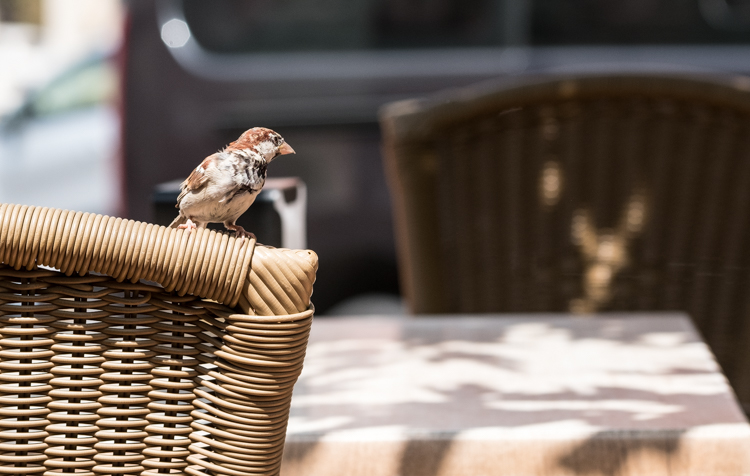 32_26
I imagine that there was some sort of conversation going on here: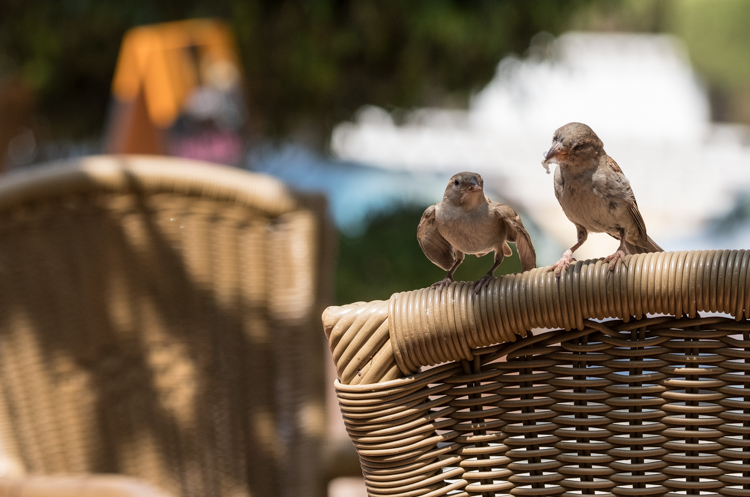 32_27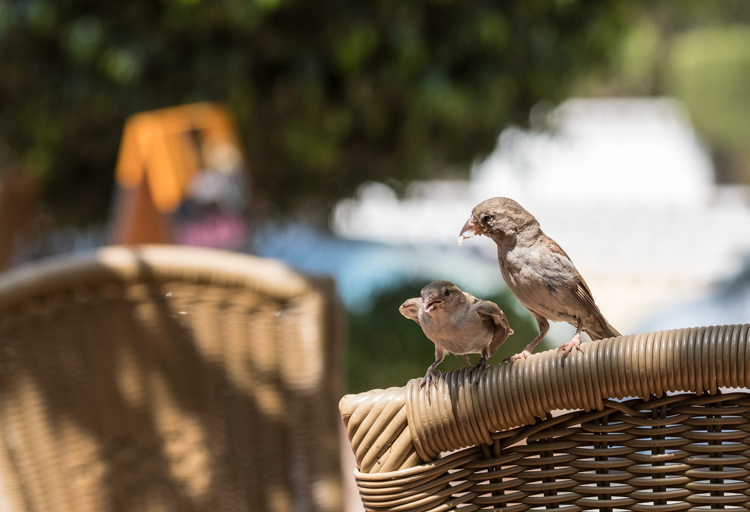 32_28
Finally, a scene from Jijona. The Spanish are mad about their lottery. Most people play despite the probabilities involved. A common scene on a Saturday morning–a man stops outside the lottery shop to check last night's results (of course it can also be done on the web but that is not photogenic):