A mixed bag of pictures this week. This being the last week before Christmas, there have been a number of lunches and other events. But as usual, I have also been out and about.
Main
One of the maxims of photography is that the light is best at sunrise and sunset. Another is that it is always worth turning around to see what the rising/setting sun is illuminating. This and the next picture are two examples. First, a sunset as seen from my house: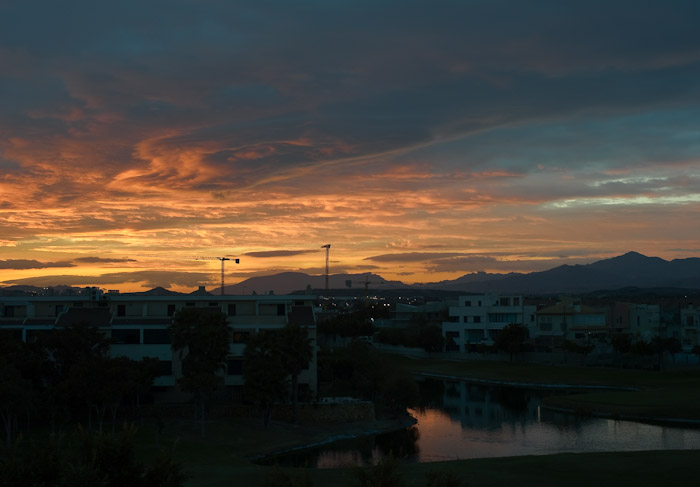 The alternates:
Alternate 1
Then, on Wednesday morning I had to drive my wife and children to Madrid airport for their flight to Philadelphia and then on to Puerto Rico, where they will spend the holidays. About halfway we stopped for fuel somewhere in Castilla La Mancha. It was cold, the sun was just rising, and behind the gas station there was a typical Spanish view–a field with an old, abandoned farmhouse: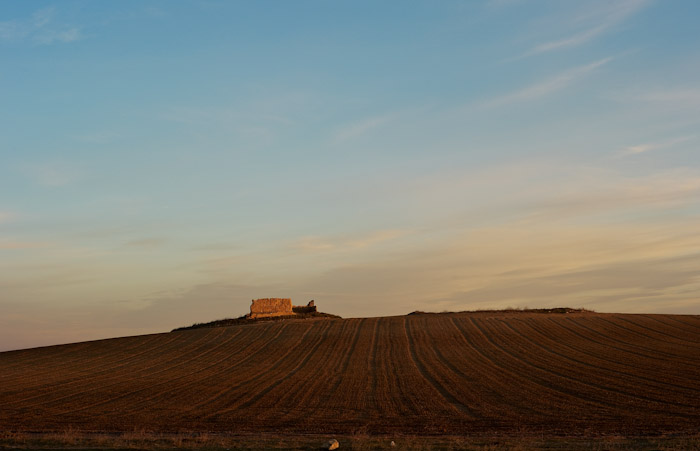 Alternate 2
A couple of nights before, my wife had made a festive meal, a kind of early Christmas dinner. Of course, Cheeta was not left out (although admittedly the glass of champagne is for decoration only):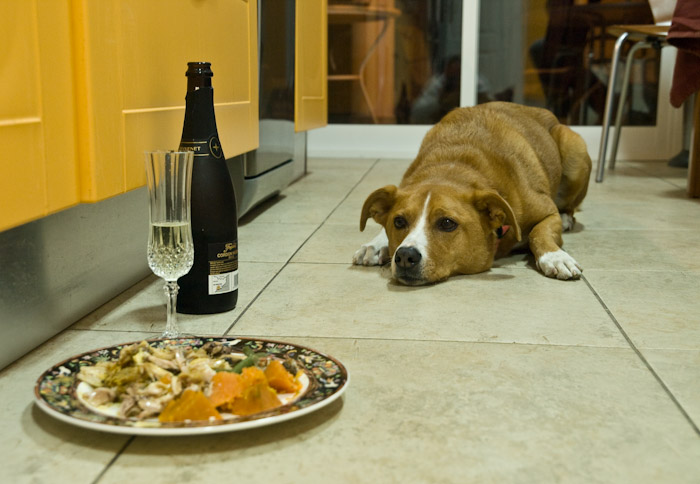 Alternate 3
Despite the crisis, people are still shopping for the holidays. They will buy fewer electronic goods and other non-essentials, but they will not skimp on food. A ham is a traditional present, to oneself and others. Here is the display at Carrefour: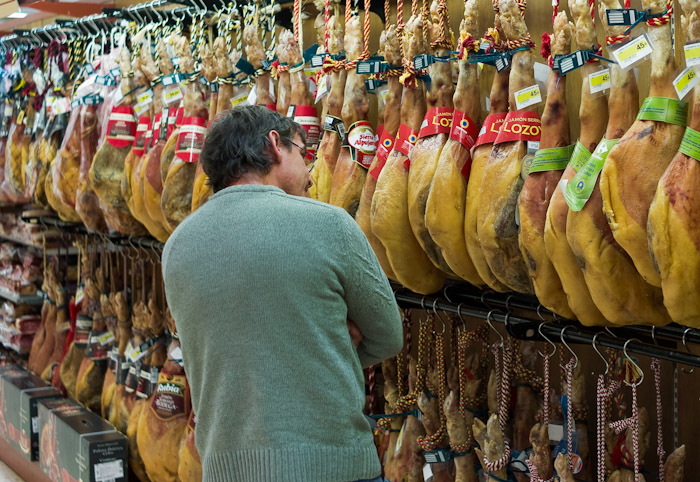 Alternate 4
My cat at the vet: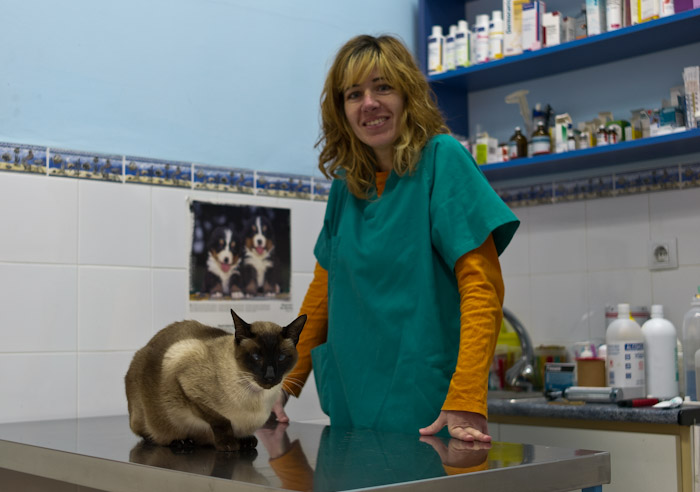 Alternate 5
Wednesday morning at Madrid's Barajas airport. A man is sleeping in what looks an uncomfortable pose, to put it mildly: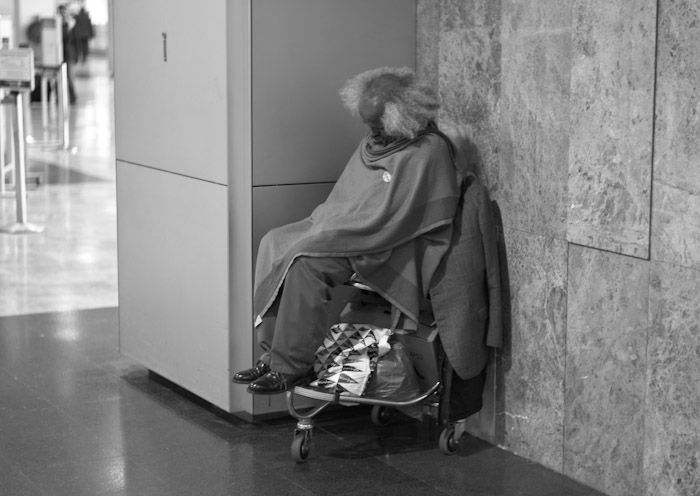 Alternate 6
One of my afternoon dog walks, after a brief spell of rain: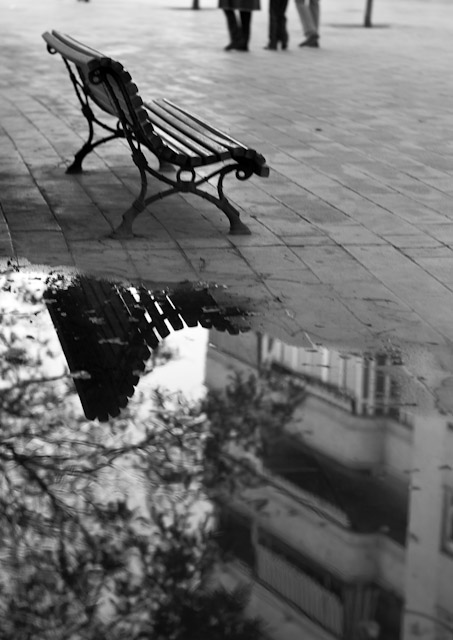 The rest of the pictures are from a Christmas lunch with some colleagues from work, held at a very good beachside restaurant, El Capricio de Raquel, on Friday afternoon. Our office is closed between Christmas and New Year, so for many people Friday was the last day of work before the 2-week Christmas break.
Alternate 7
This is not an appetizer, just something "para picar" as it is called in Spanish. In other words, just a little something to accompany the aperitif: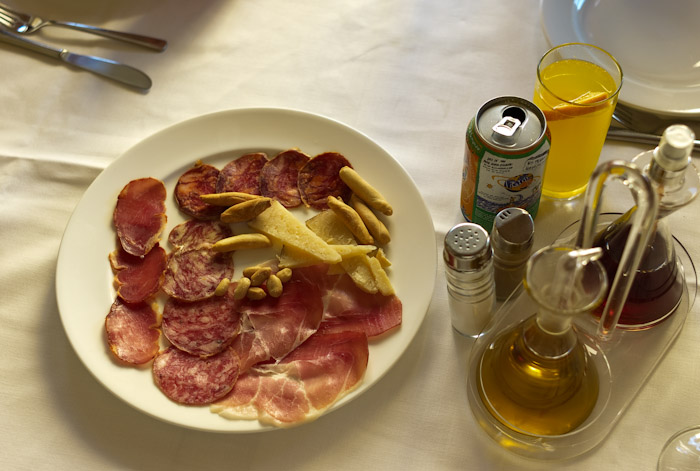 Alternate 8
One of the main dishes, arroz abanda, quite common here in the Valencia region: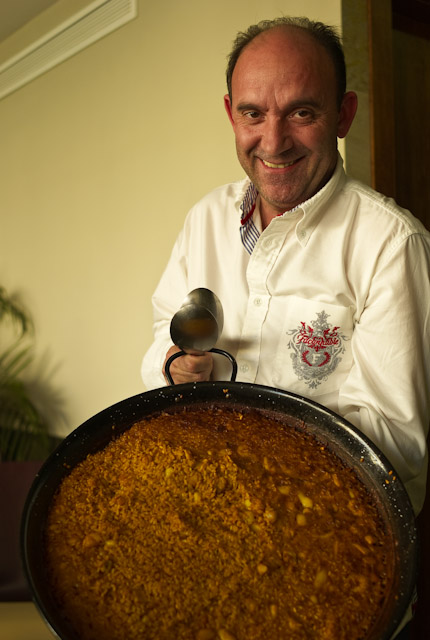 Alternate 9
Charo is on maternity leave until some time in January, but of course she was not going to miss the event: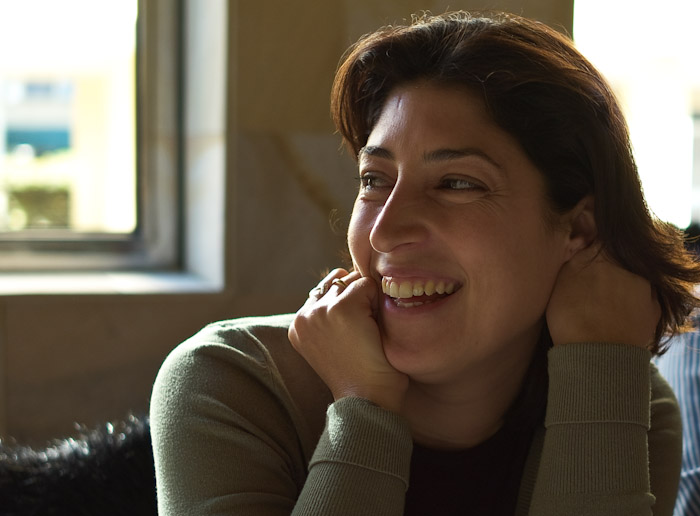 Alternate 10
Vanessa listens: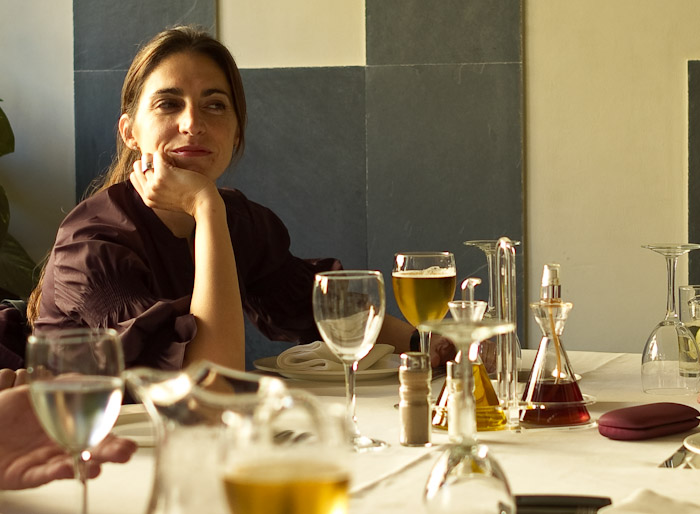 Alternate 11
Karin is an interim, working for Adecco, so unfortunately she will be leaving us within the next couple of months, once the employee she is replacing comes back: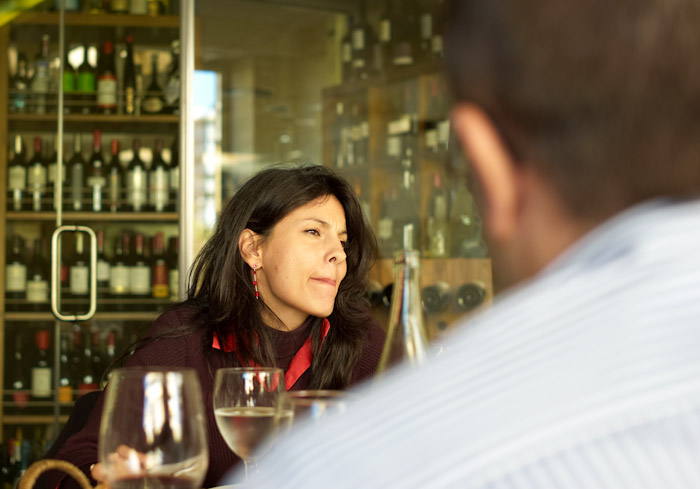 Alternate 12
Maria, Wilma and Eva share a laugh: