My sister's visit ended when she and her husband flew home to Poland on Wednesday morning. And on Thursday I flew to Malta where I was giving a talk at a conference on Friday. So the week's pictures reflect those two events.
42_1
Sunday was my sister's 68th birthday. My brother-in-law will be 75 in January. I do not think either of them look their age. In the early afternoon, we went to the beach so that he could have a dip in the sea: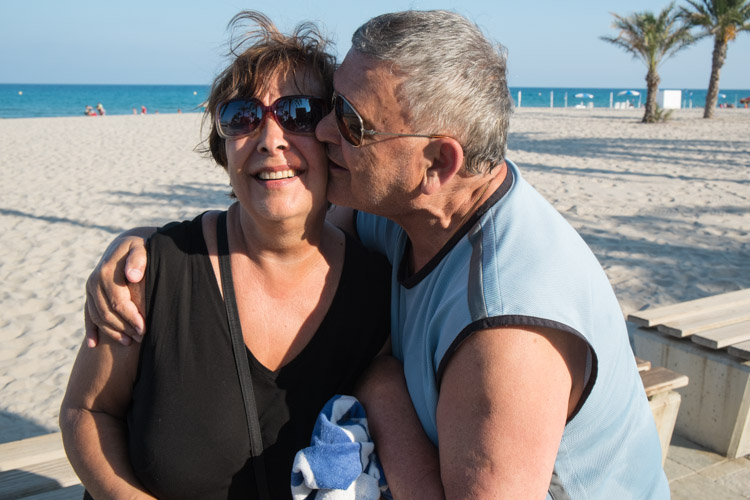 42_2
While he was swimming, my sister and I had a beer in one of the bars on the promenade. This little girl was blowing bubbles and running back and forth. Amazing energy: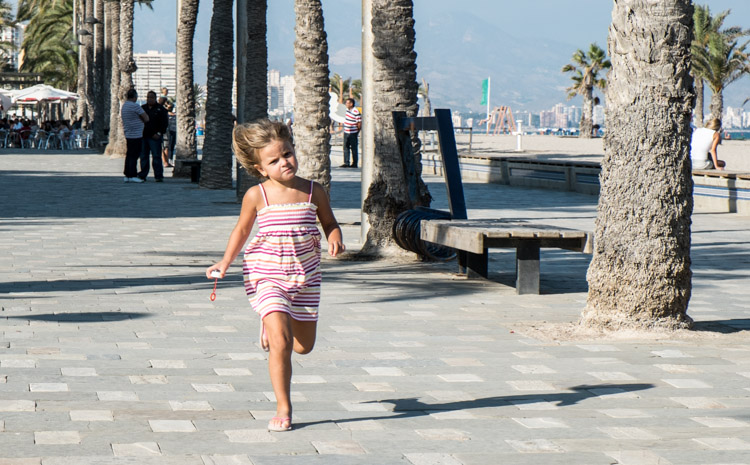 42_3
In the evening, we had Irka's birthday dinner on our terrace. As usual, Cheeta showed a keen interest in the proceedings: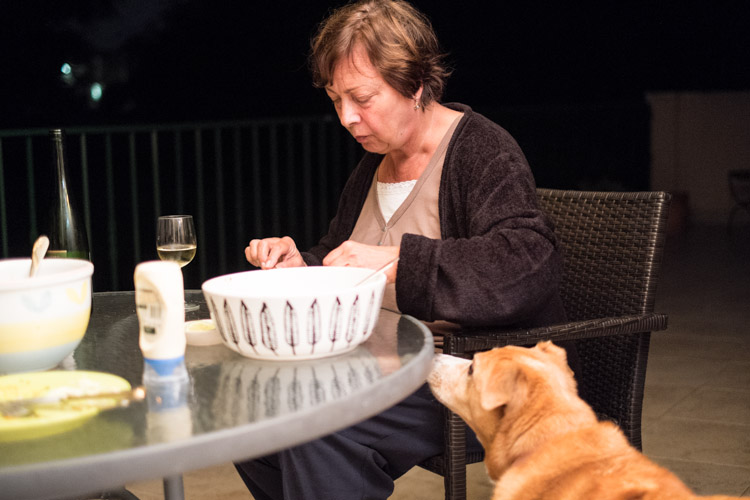 42_4
During the previous week I had taken my sister and brother-in-law for a drive in the mountains surrounding Alicante. But I only got around to developing the film on Saturday. This is a view of the landscape from Busot to Jijona, on Fuji Acros 6×4.5 with a red filter: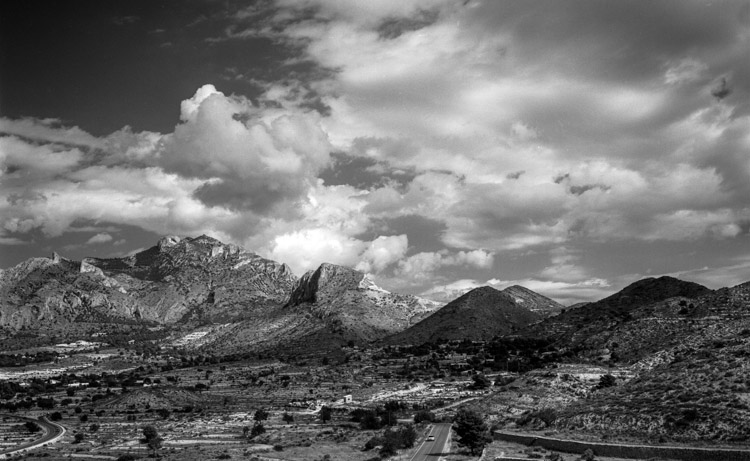 42_5
Wednesday morning at the airport: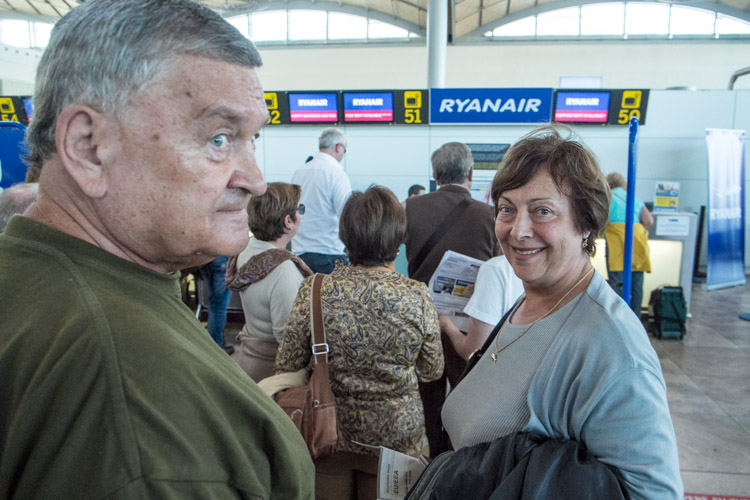 The rest of the week's images are from Malta.
42_6
I was staying at the Intercontinental in St Julians in what turned out to be a noisy and tacky entertainment district a la English Square in Benidorm. Fortunately, my room was on the 10th floor and the noise did not reach up there. This is the view from the rooftop bar in the hotel. On the left is the Bay Street shopping centre:

42_7
Inside the Bay Street shopping centre. The kingdom of kitsch: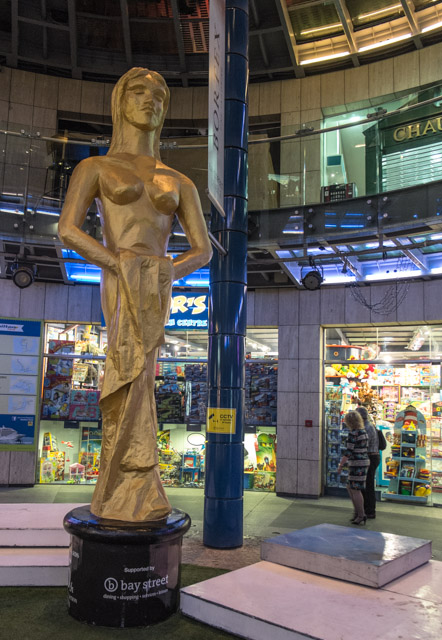 42_8
Friday morning, while walking from my hotel to the conference. This is the prevailing commerce in St Julians: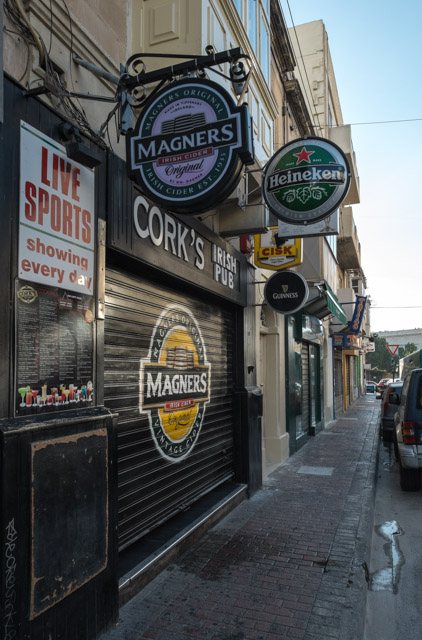 42_9
The Vikings are not scary anymore. They are a target market: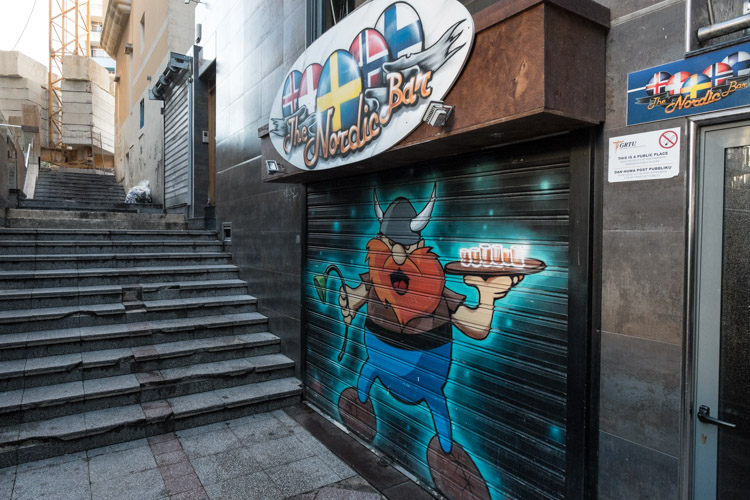 42_10
Saturday morning in St Julians: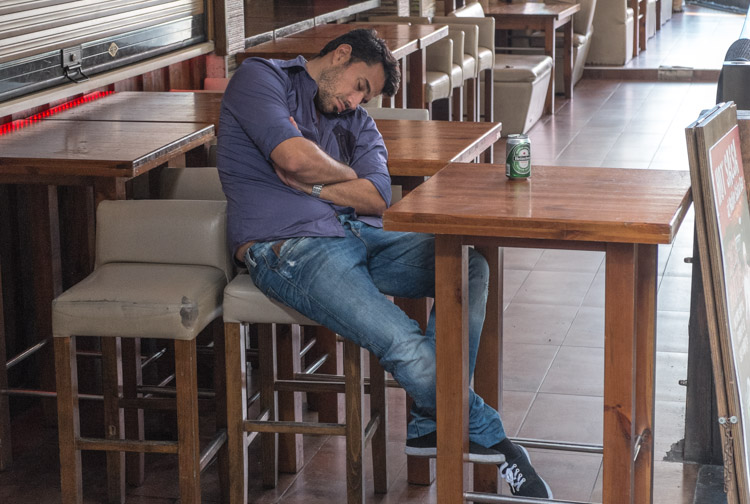 42_11
On Friday night, after my talk, the conference ended with a dinner at the Casino Maltese, a sort of English gentlemen's club in the capital Valletta. As part of the entertainment, two ladies were cruising the dining room and drawing caricatures of the diners: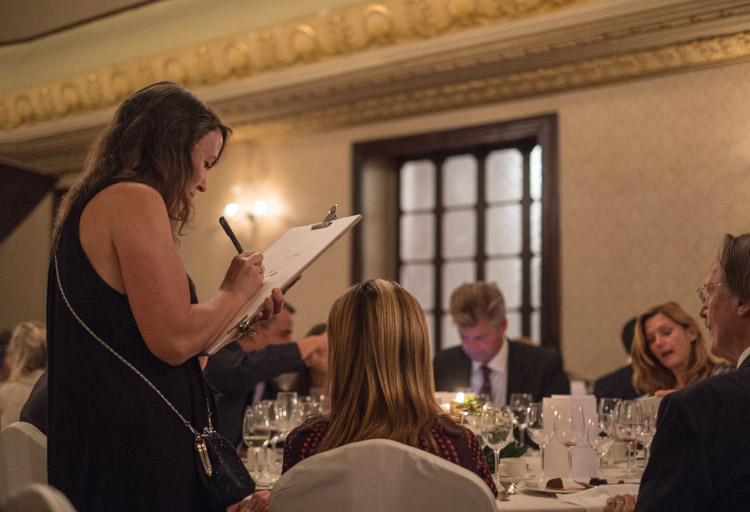 42_12
The ladies with the sketch pads were more interesting, from a purely visual point of view, than trademark lawyers: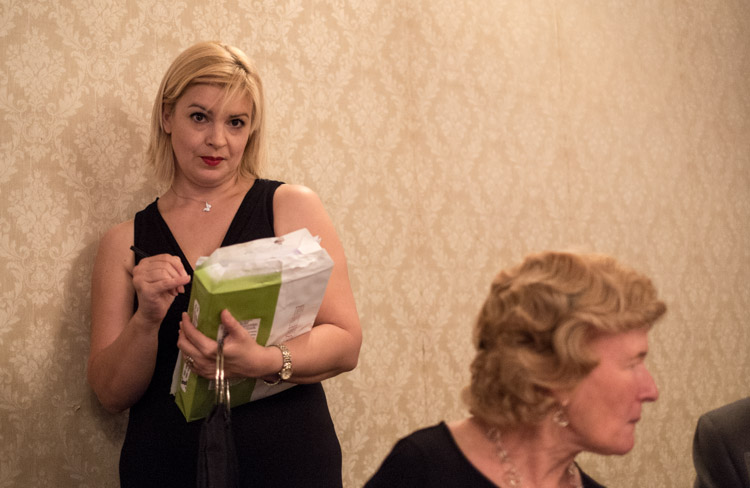 42_13
After the dinner, some of the participants at St George's square: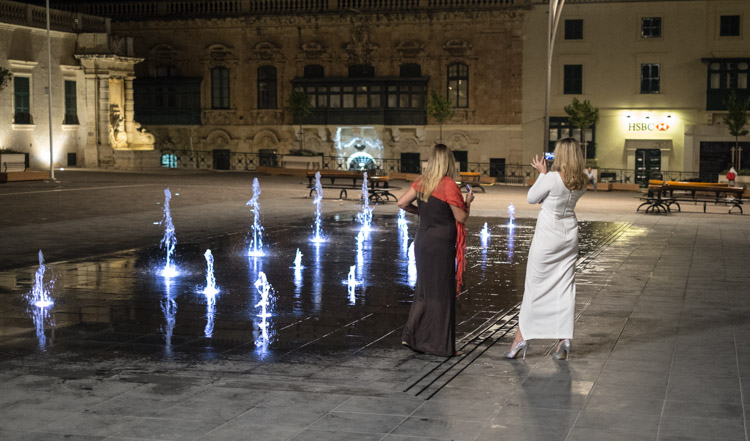 More images from Malta are here.