The week started with a trip to the town of Villajoyosa, about 25 km north of Alicante. I had passed the exits on the motorway many times when driving to Valencia or Barcelona but it had never occurred to me to stop in the town, whose main claim to fame is that it houses the headquarters of Valor, Spain's biggest chocolate producer. But with my uncle visiting, we decided to drive up there and have a look at the town. It turned out to be a very good decision.
Main
It was Sunday, so much of the town's social life was taking place on the square in front of the church: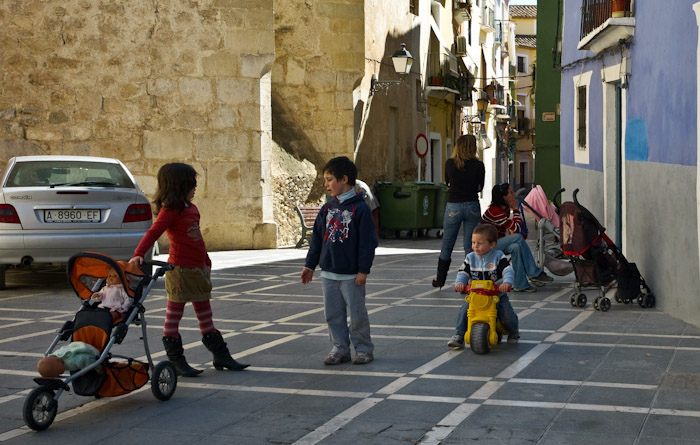 The alternates:
Alternate 1
Villajoyosa is the kind of place where people have conversations in the street, including with people just looking out their windows. Here, a woman is showing off her newborn baby: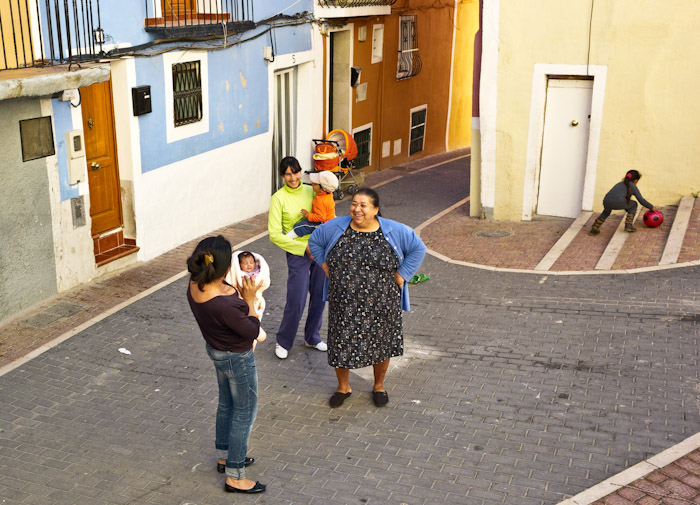 Alternate 2
Villajoyosa is at the seaside, so of course we walked along the beach too. This scene made me think of Cartier-Bresson's famous 1932 picture of a family having a picnic by the river Marne. These two women were having lunch at the shore of the Mediterranean while their husbands were fishing some distance away: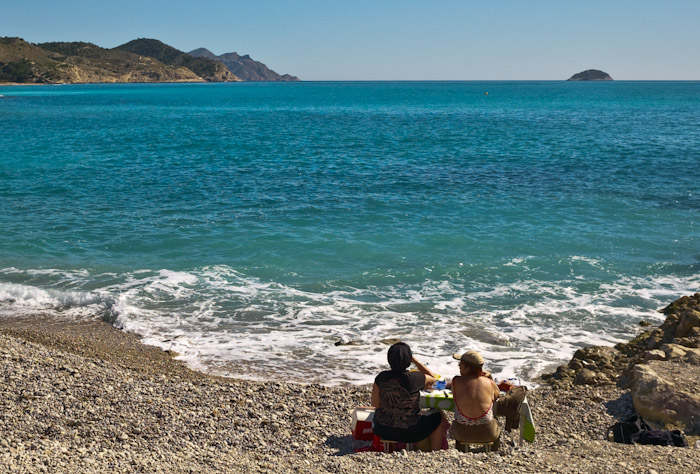 Alternate 3
While walking around the narrow streets, we spotted this little reminder of the Civil War. Some statue of Virgin Mary was saved in this house from the Republicans who were hostile to the church (with good reason, as the Catholic hierarchy was deeply in cahoots with the Fascists):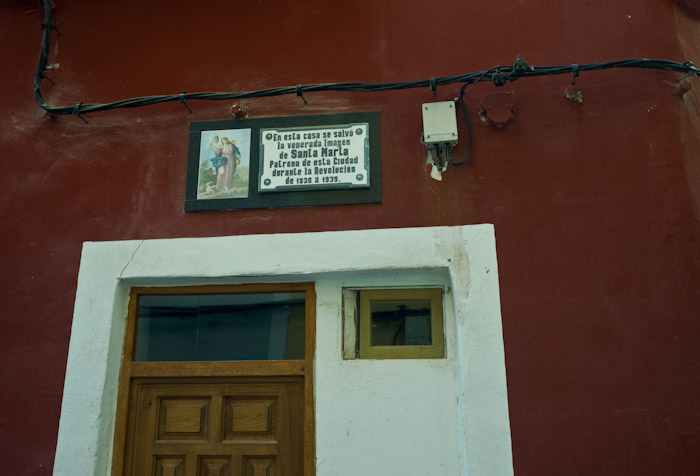 The next three pictures were taken while walking my dog in the neighbourhood.
Alternate 4
Some wildflowers in a vacant lot. These flowers get fertilised and watered by all the dogs in the neighbourhood: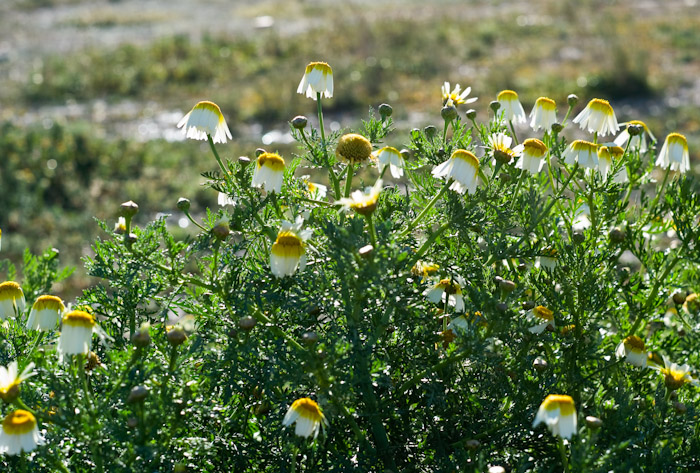 Alternate 5
A family of homeless cats live in the bushes adjoining the golf course. My wife and I feed them (we always have a bag of cat food in the car), as do other people on our street. We put the cat food through a hole in the fence. This is one of "our" cats: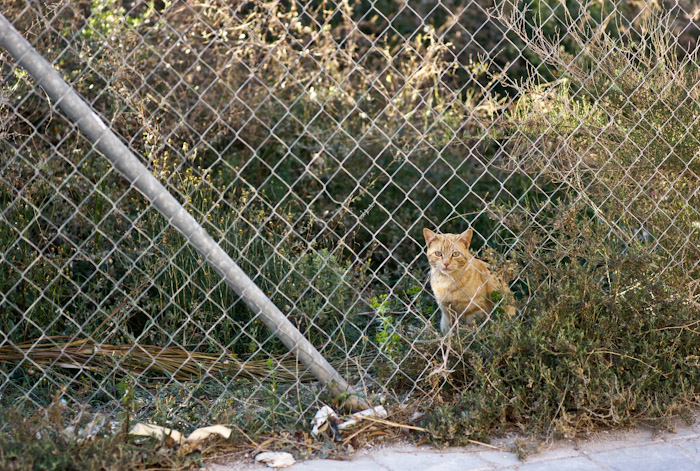 Alternate 6
To keep the children entertained during the winter (such as it is), a couple of attractions have been set up on Avenida Vicente Ramos: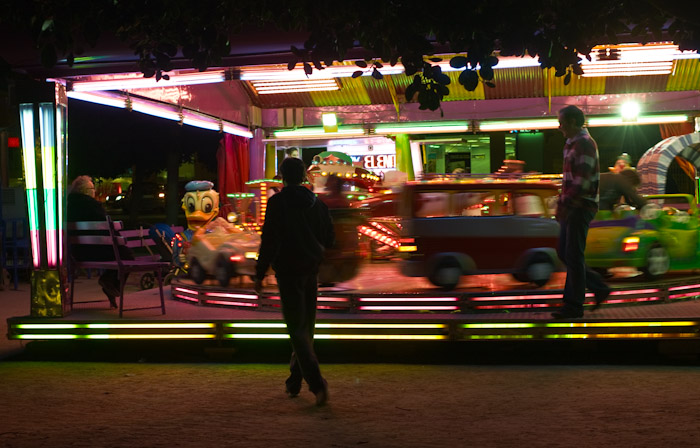 Saturday morning I went to the market, as I do almost every Saturday. This time, I also took a walk in the surrounding neighbourhood.
Alternate 7
A group of men in discussion on Calle de Castaños: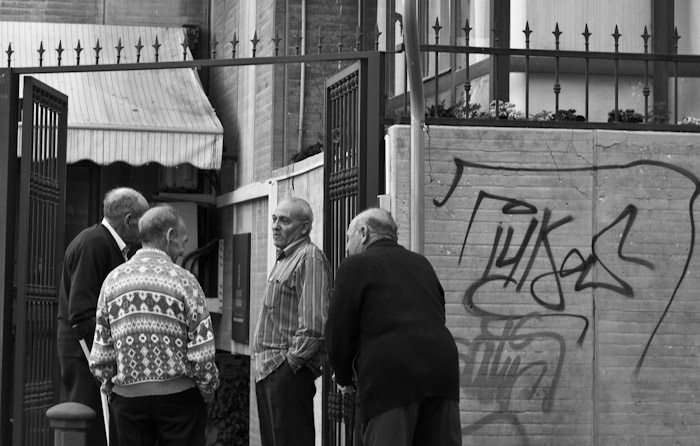 Alternate 8
Same place, more conversation: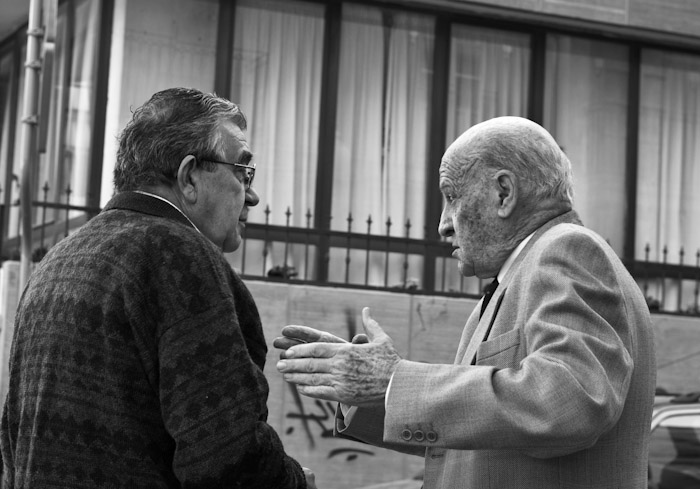 Alternate 9
Inside the Mercado Central, it was crowded as usual: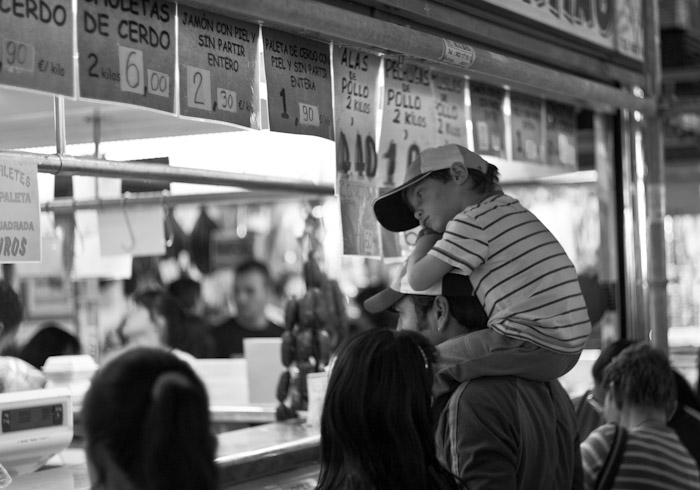 Alternate 10
Dog waiting for his owner outside the Damasol bar, behind the Mercado Central: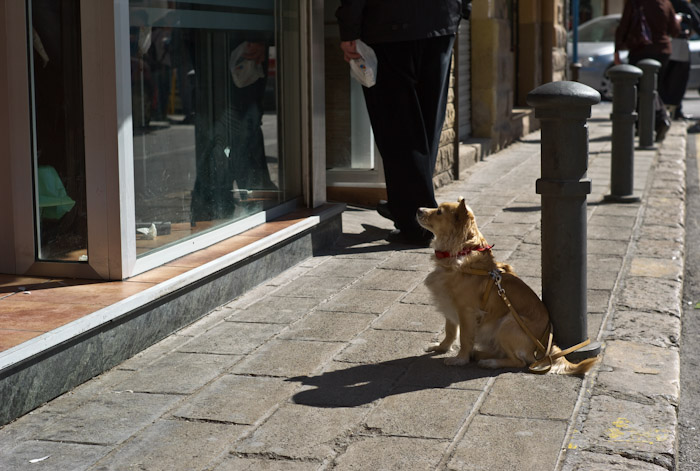 The last three images are from our beaches here in Alicante.
Alternate 11
View from the terrace at my office in late afternoon: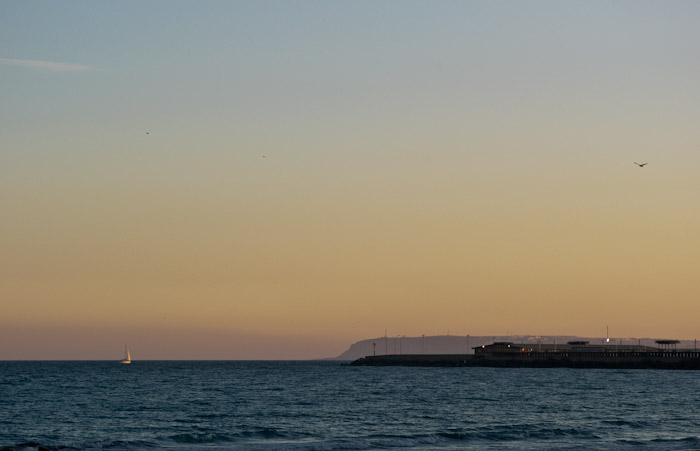 Alternate 12
Girls on the Playa San Juan: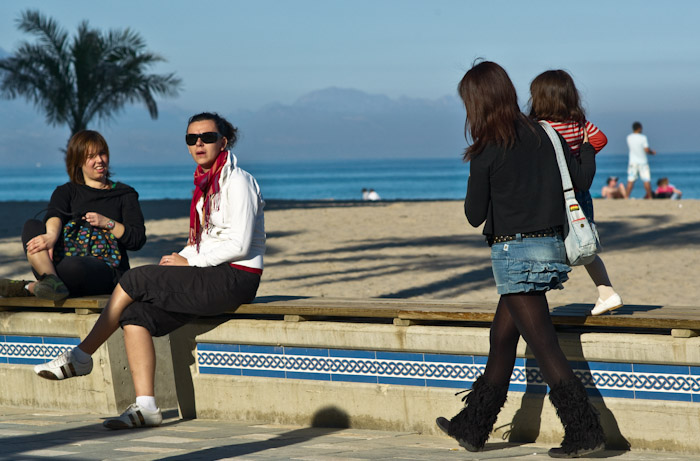 Alternate 13
Couple walking along the beach, in the background Cabo Huertas: