My sister and brother-in-law were with us until Wednesday, and on Monday we celebrated her birthday. Otherwise, it was the usual mix of work, cycling and some very nice weather.
42_1
On Sunday I took my visitors to the Francisco Gomez vineyard, a modern bodega about 70 km from Alicante which is a great place to visit. On the way you drive through some nice fields with interesting views: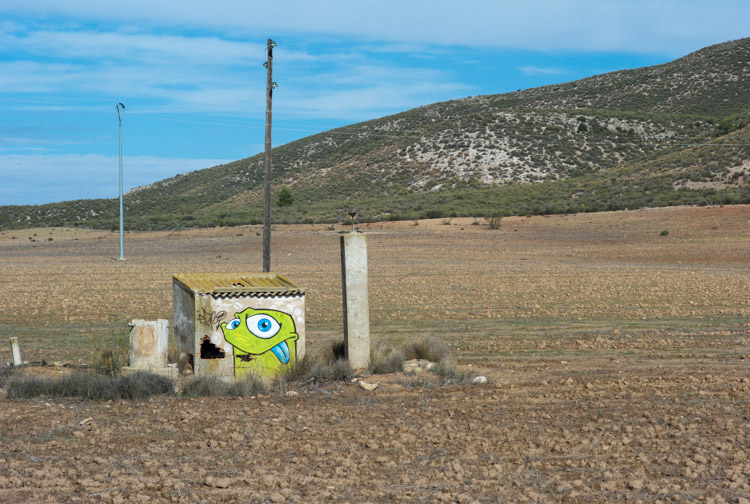 42_2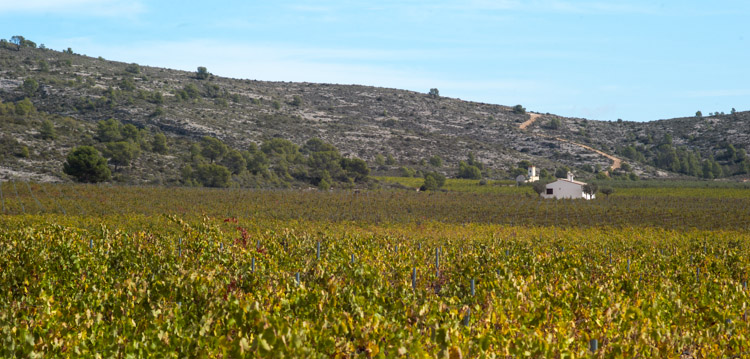 42_3
The vineyard: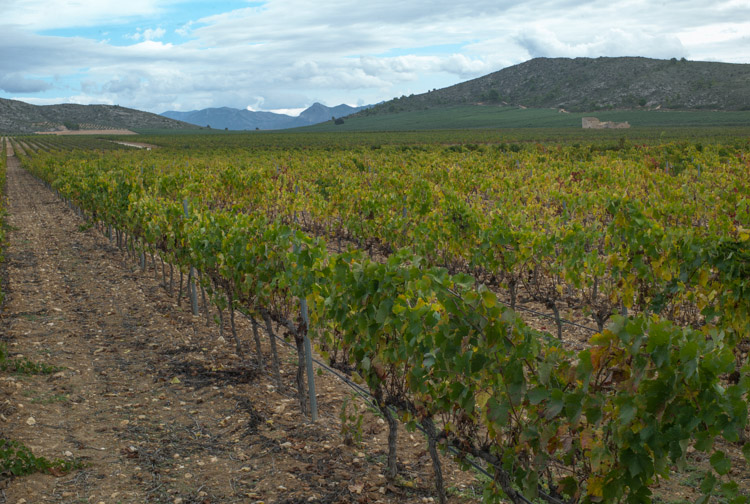 42_4
The courtyard: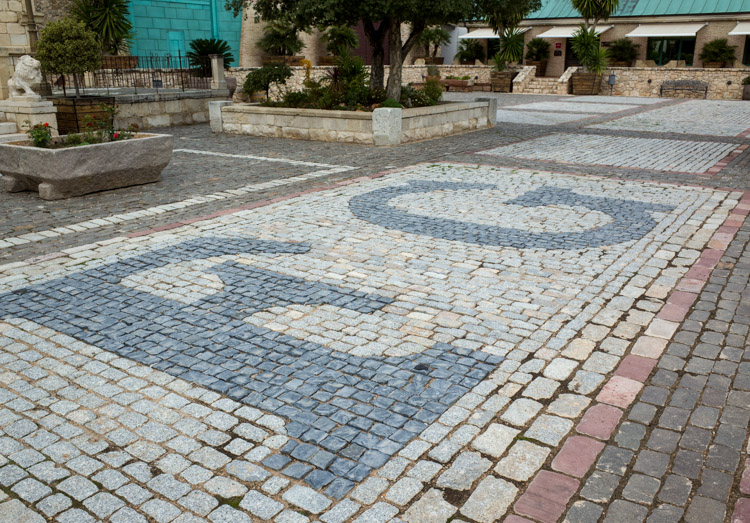 42_5
The old new façade. In fact, Francisco Gomez is a brand new bodega, having produced its first wines only 10 years ago. But some of the buildings are built with old stones from Andalucía: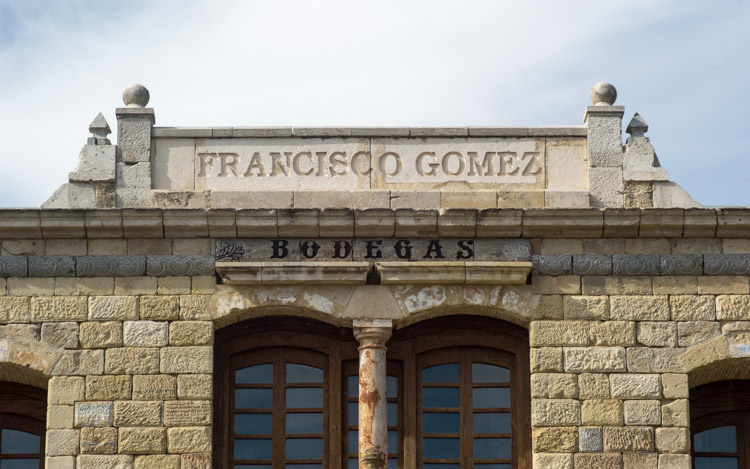 42_6
A modern gargoyle of sorts: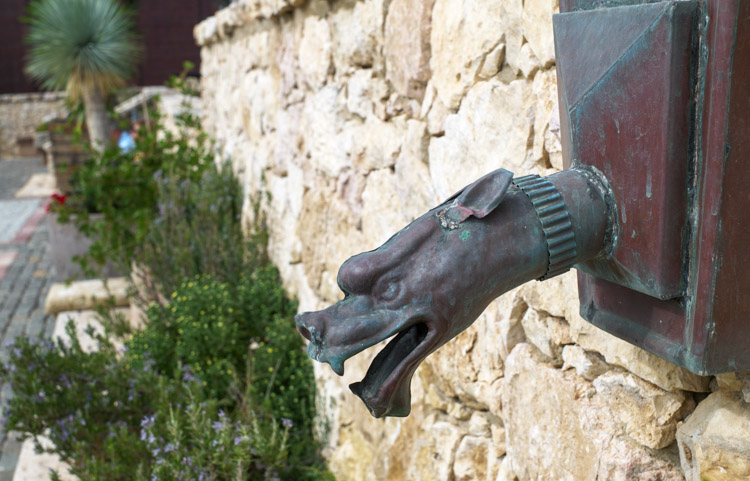 42_7
The fermentation tanks: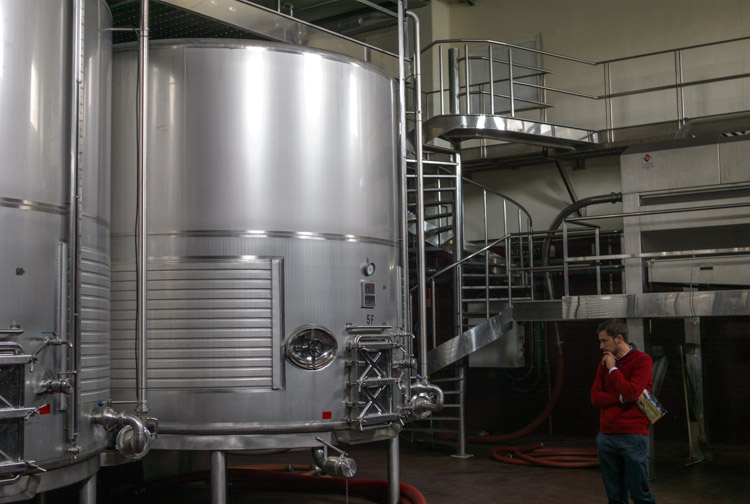 42_8
Francisco Gomez produces both wine and olive oil. This is a detail of an old olive press: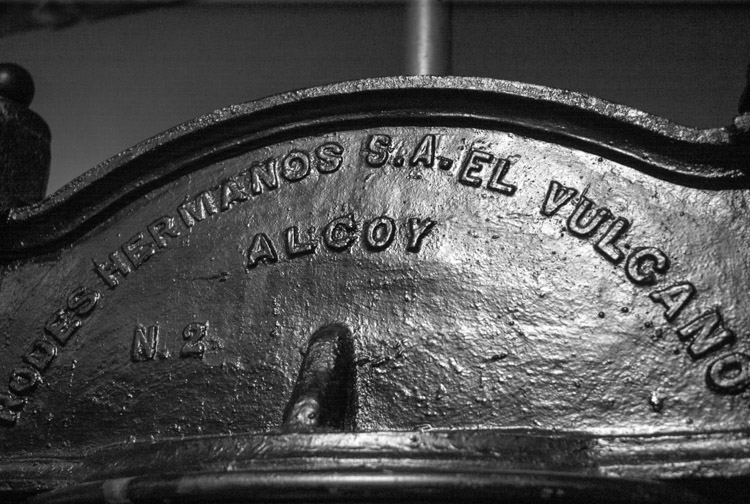 42_9
The cellar: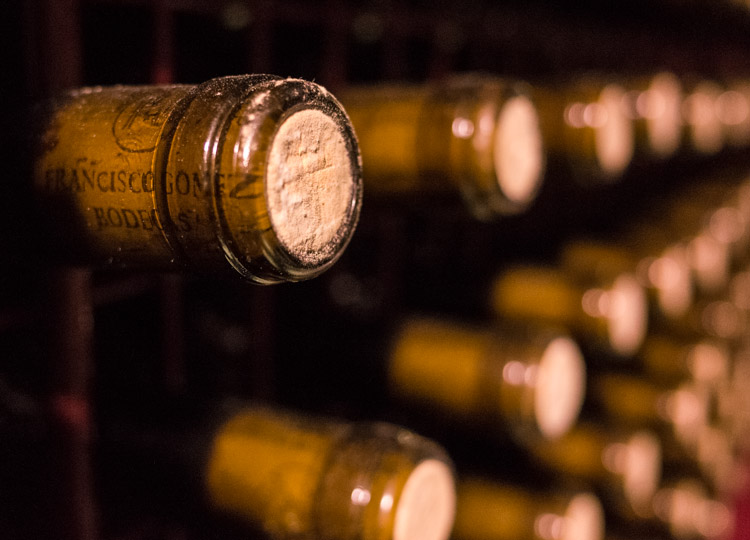 42_10
The tour is ending soon; our guide explains the wines and olive oil we will taste in a few minutes: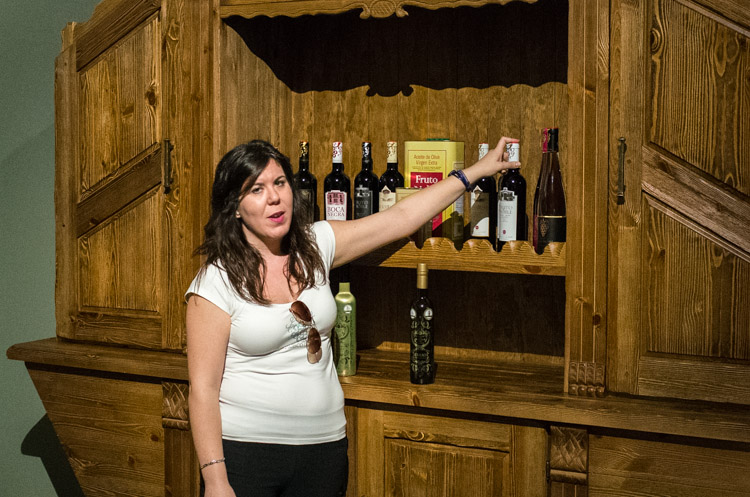 42_11
In the tasting room, some snacks are laid out for us to go along with the wine: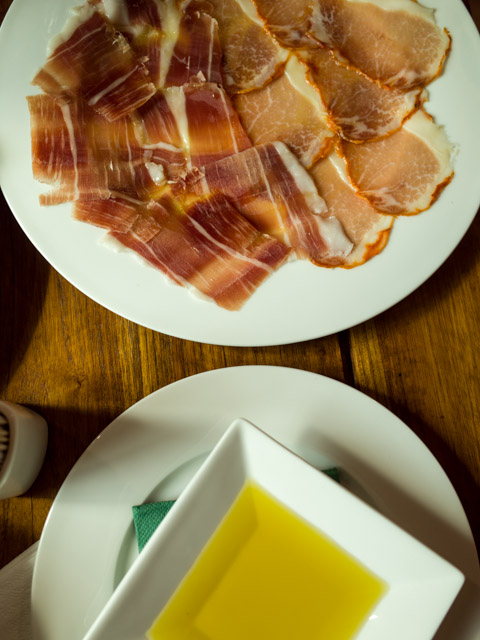 42_12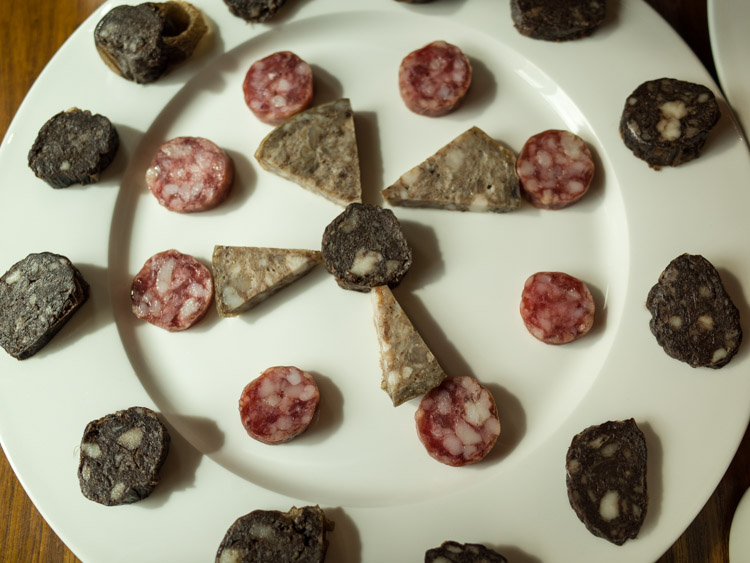 42_13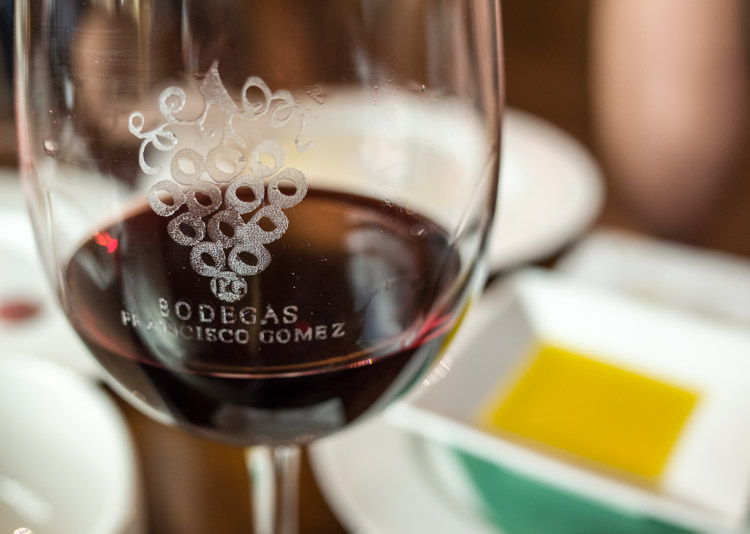 42_14
My sister gets down to business: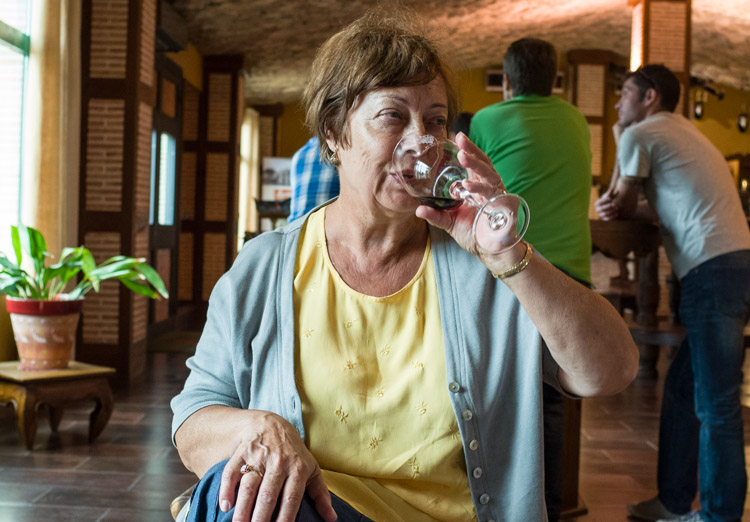 42_15
While we were touring the facilities, the sky became more interesting: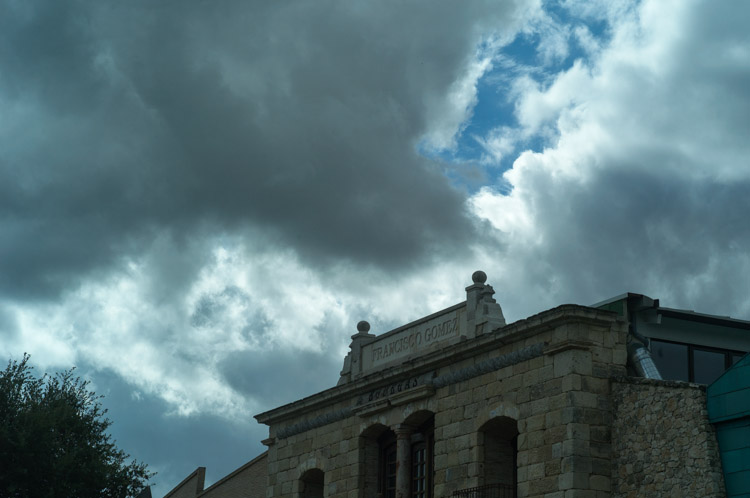 42_16
I had also brought my medium format film camera, loaded with TriX: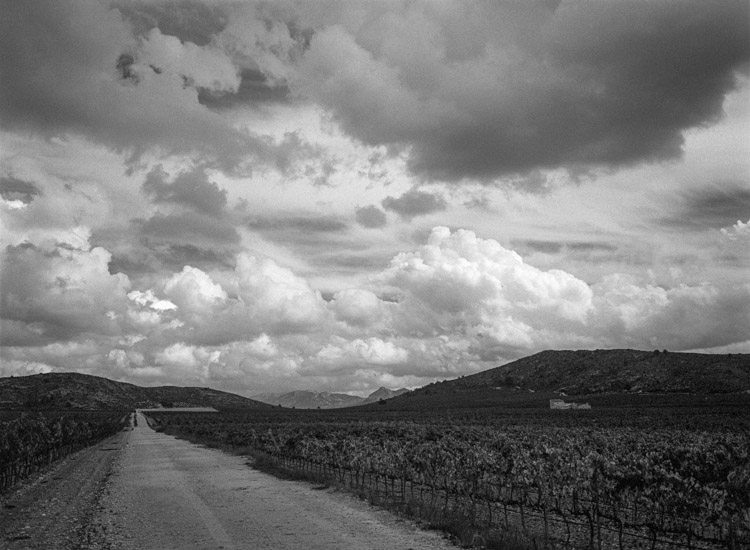 42_17
Some food porn from home; a paella: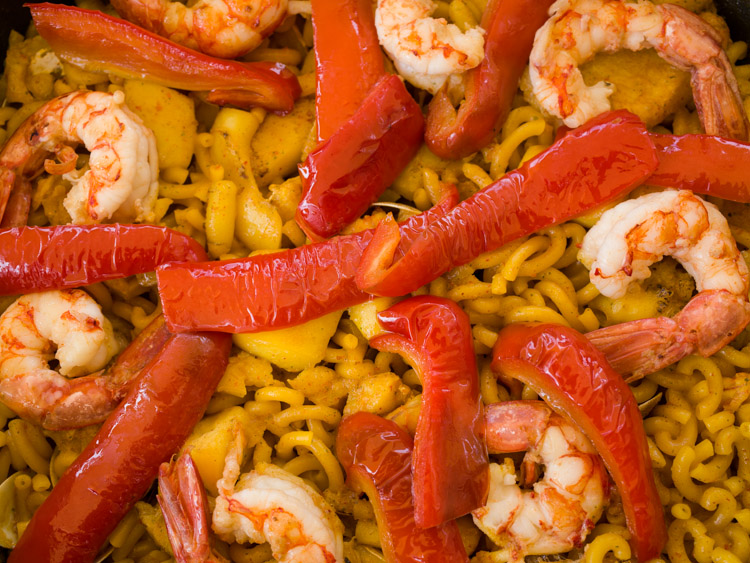 42_18
And some Argentina-style grilled beef: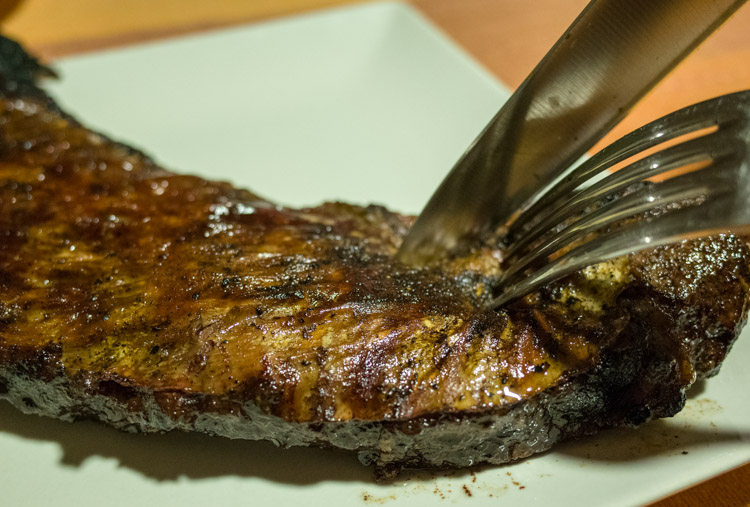 42_19
Monday morning my wife prepared a sumptuous birthday breakfast for my sister. Cheeta was very interested in the proceedings: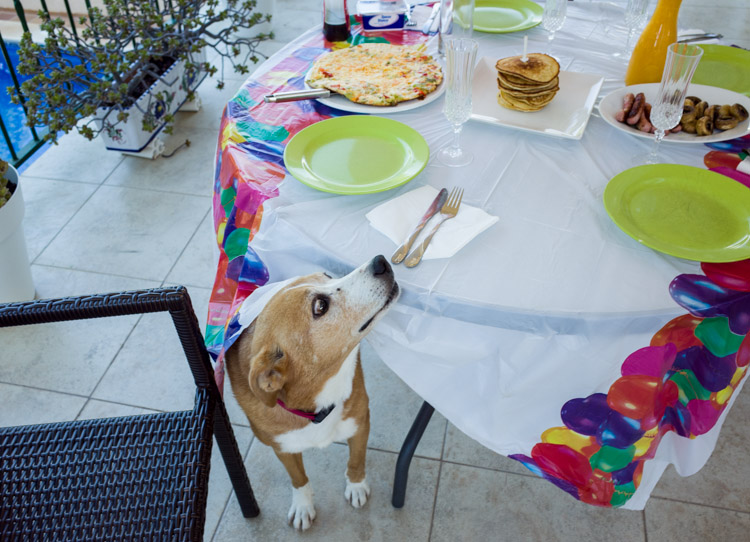 42_20
The way to start the day: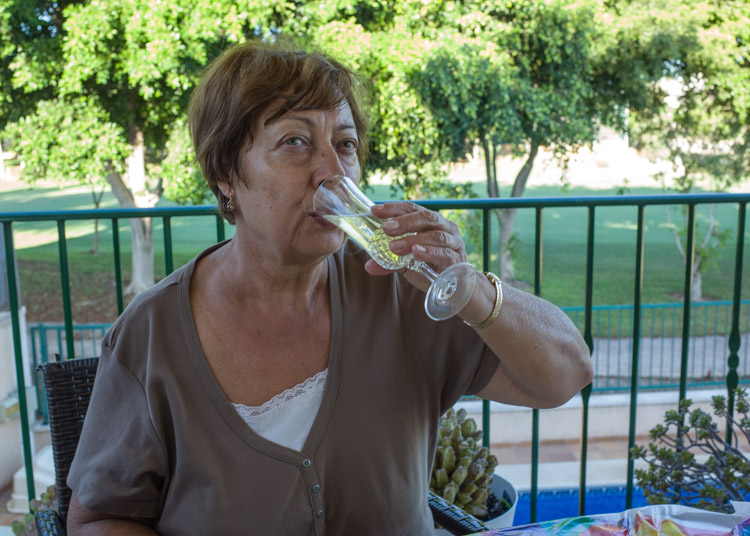 42_21
In the evening, my sister is munching on something, and Cheeta, as always, shows great interest: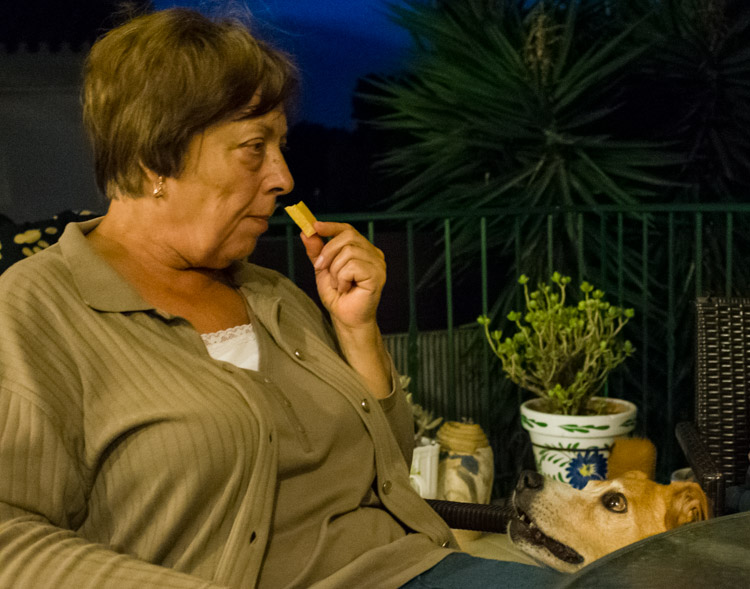 42_22
The way to end the day: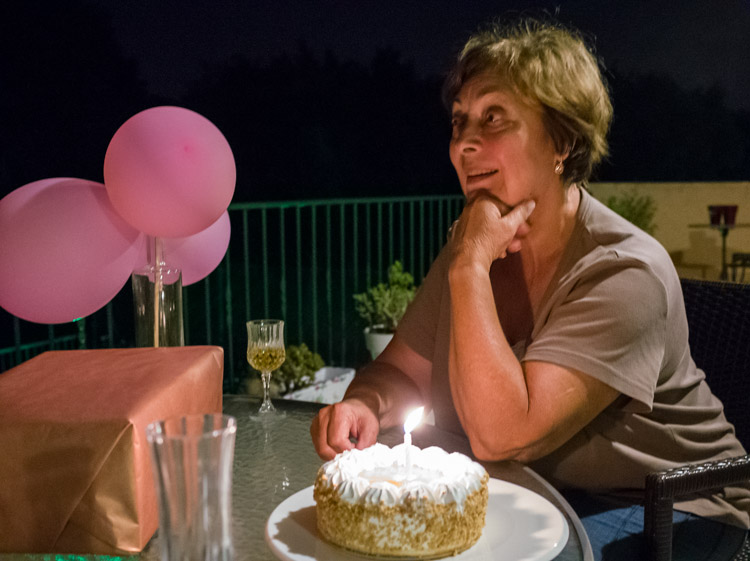 Then on to some cycling pictures.
42_23
The door of the church in Aigües. The priest's name is Francisco, but evidently to his flock he is simply Paco: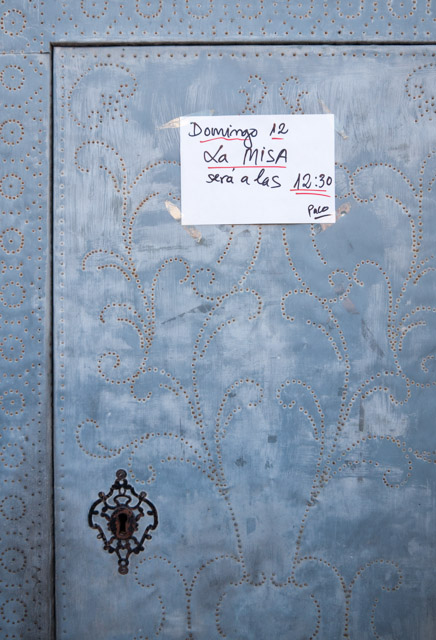 42_24
Sunrise on Playa San Juan: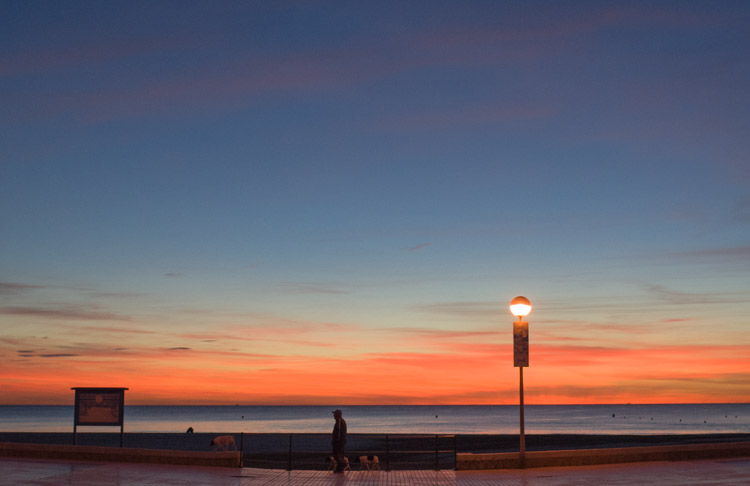 42_25
Dawn on Playa Muchavista: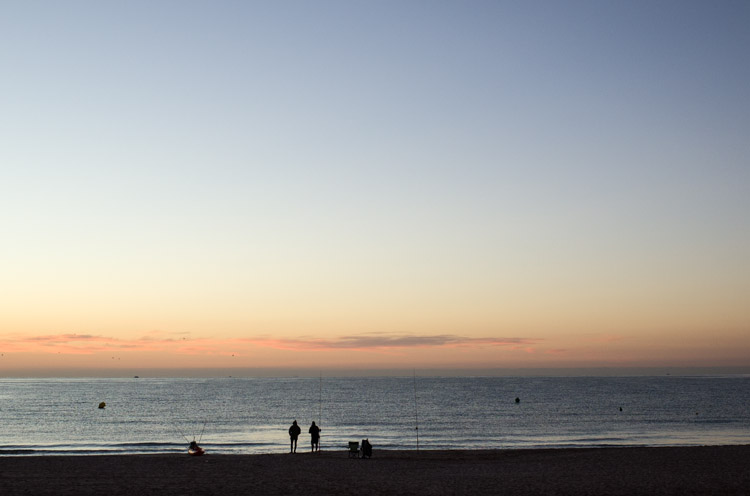 42_26
About 20 minutes later, in the hills, the rising sun illuminates the road and a rather drab-looking building: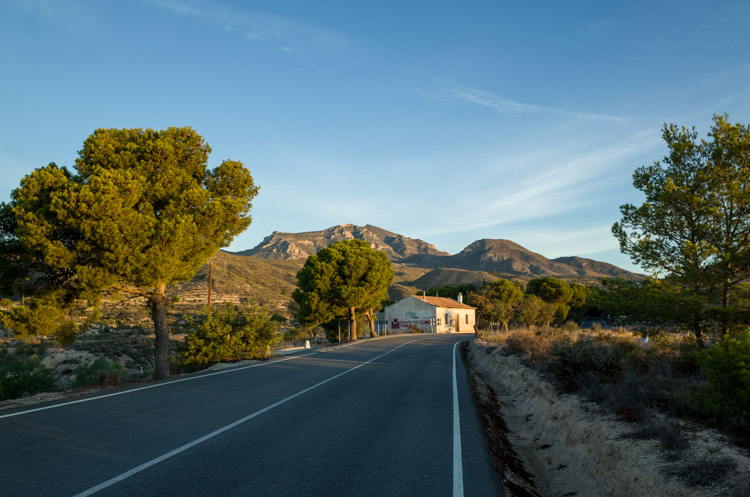 42_27
View of Alicante from the descent from Aigües: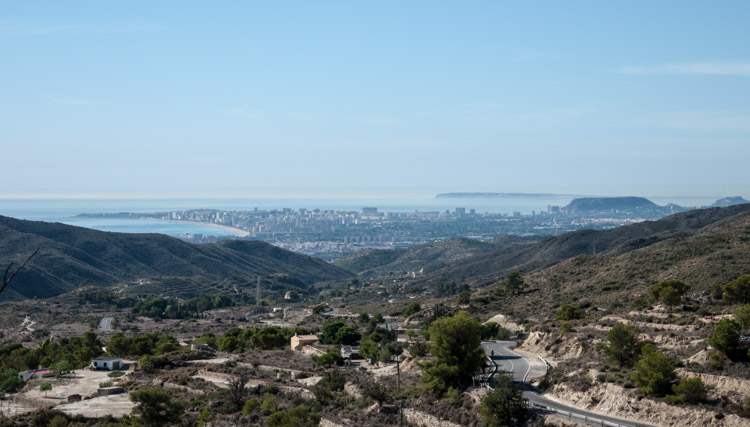 42_28
The highest point in the village of Busot is occupied by the cemetery, as is often the case in small-town Spain: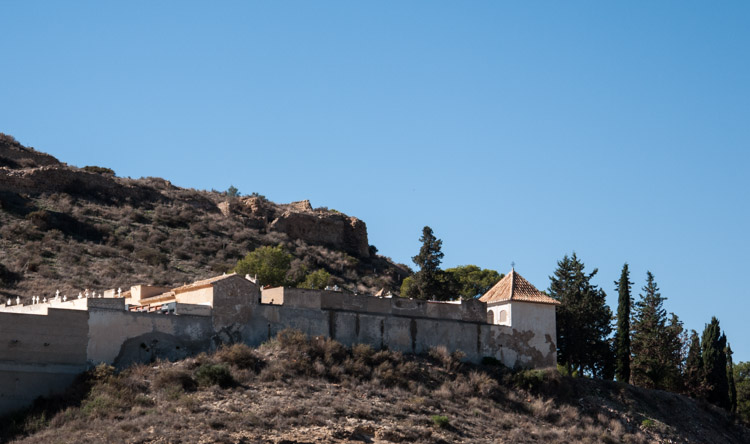 42_29
Peeling paint on the road to Jijona: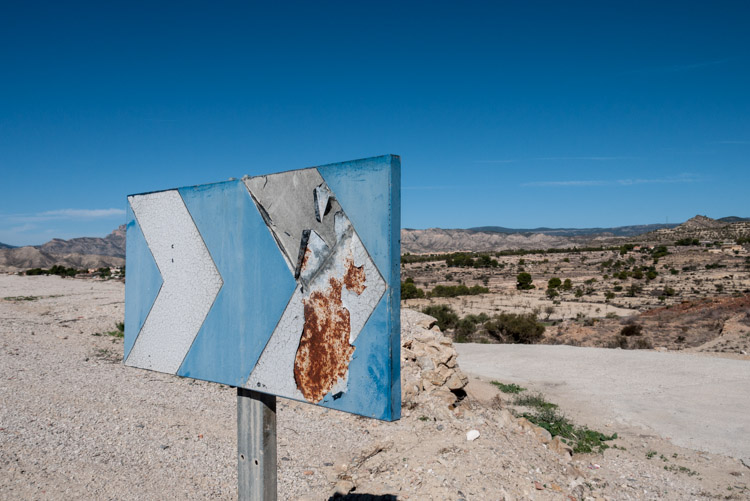 42_30
Cat on balcony in Aigües, looking at something: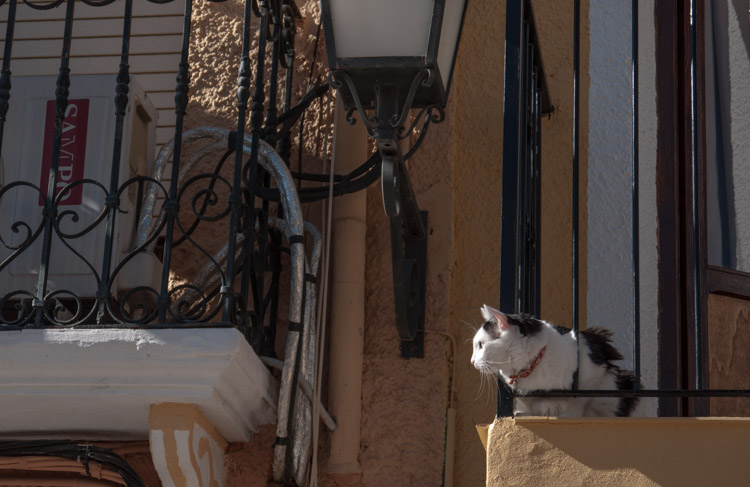 42_31
Looking at me: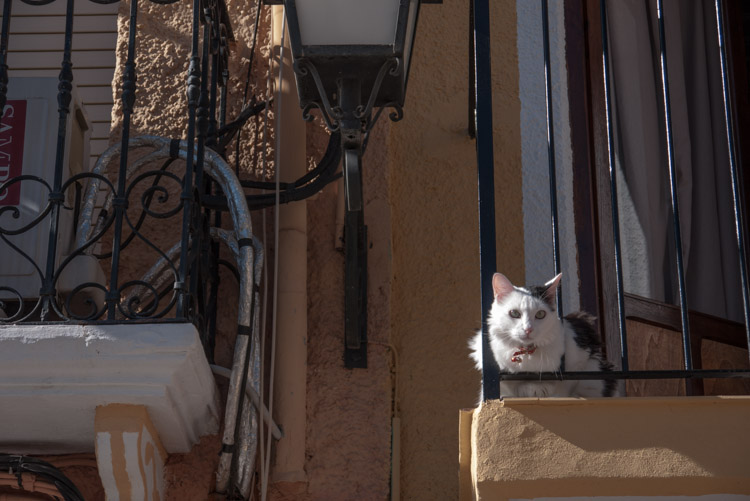 Finally, two miscellaneous images that I include just because I like them.
42_32
Our favourite local pizza place, La Tagliatella: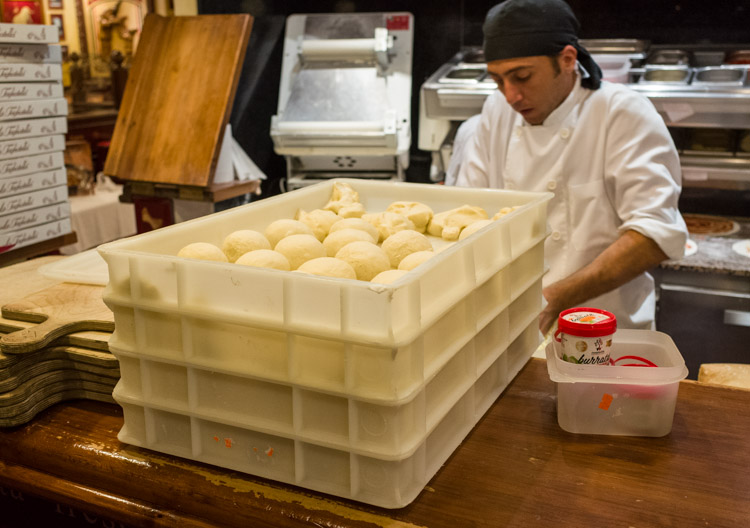 42_33
Saturday night, we are at a party with an Algerian theme, and one of my wife's good friends Nereida is talking to another friend of ours: