The big event of week 8 was a visit by my friend Beata from Copenhagen, together with her husband Ricardo and their two children. But we start with an image from the office.
Main
On Friday, Olga said goodbye to the office; she is getting married and moving to The Hague. We had a small going-away reception, and she was visibly moved while listening to some of the speeches: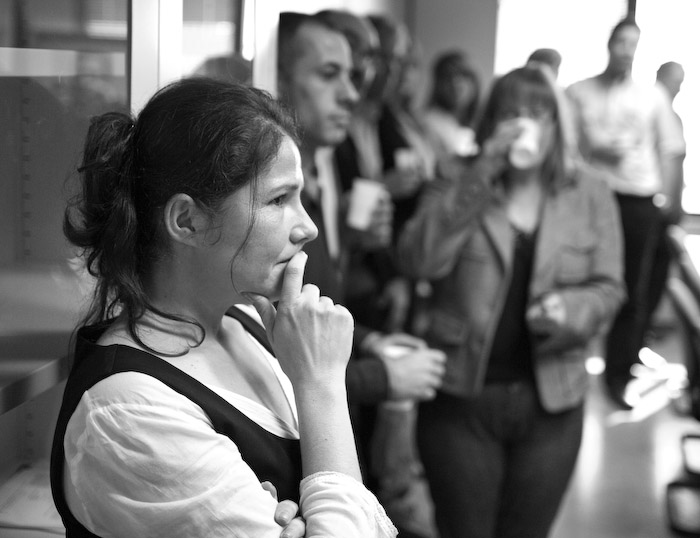 All the alternates that follow are from Beata's visit.

The alternates:
Alternate 1
Also on Friday, while driving home from work, I saw that Beata and her children were on the beach, so of course I stopped. Beata and Natalia were hiding behind the low wall: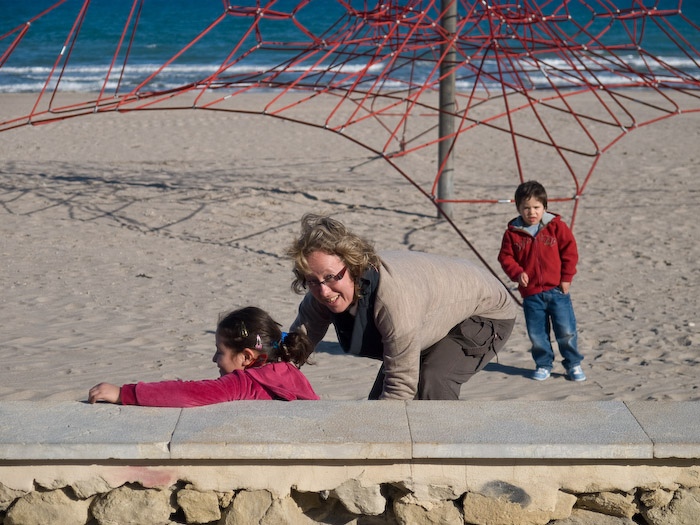 Alternate 2
When I got closer, I realized why they were hiding–Natalia had answered the call of nature: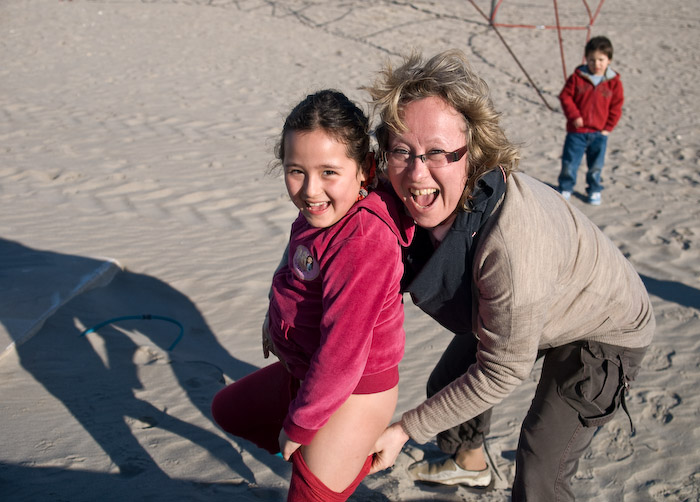 Alternate 3
Afterwards, Natalia and her brother Astor joined a couple of other children on the playground: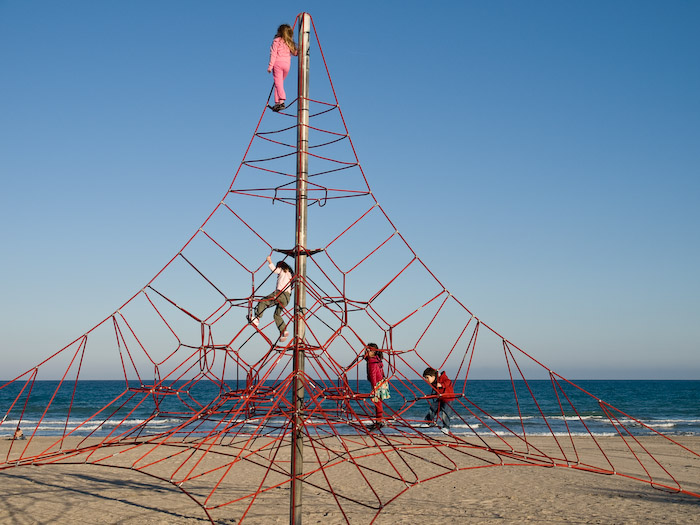 Alternate 4
Another shot of Natalia and her brother: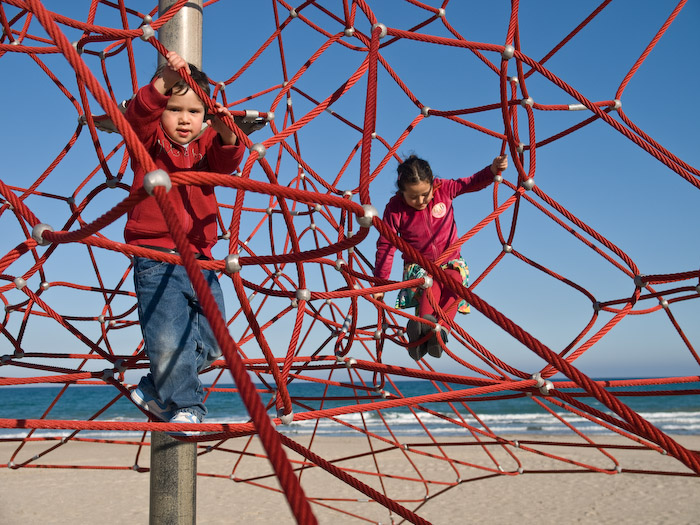 Alternate 5
There is going to be a general election in Spain on March 9th, and this guy was busy setting up posters for the governing Socialist party along the beach promenade. The slogan is written in the local dialect, valenciano: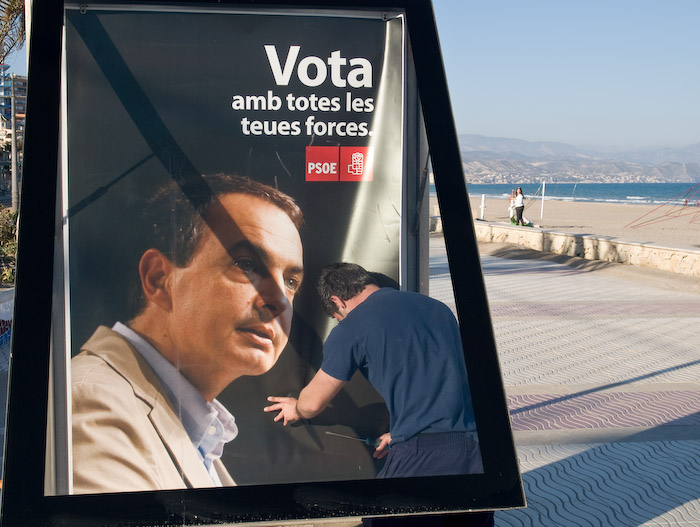 On Saturday night Ricardo (who is Argentine) was going to prepare an Argentine grill for us. In the morning, we went to the Mercado Central to look around and buy the meat.
Alternate 6
We first went to have a look at the fish: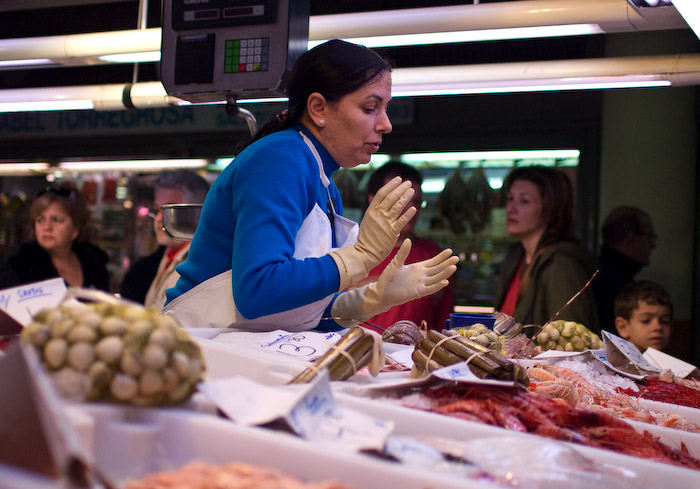 Alternate 7
The fishmonger gutting a fish for a customer: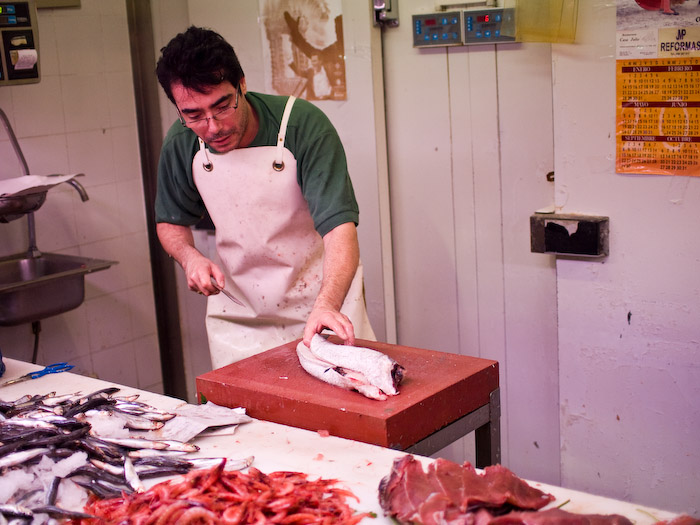 Alternate 8
Then we moved on to the meat. There are several stands selling Argentine beef, and that is what we were after. We ended up with 6 kg of meat for 5 adults and 2 children: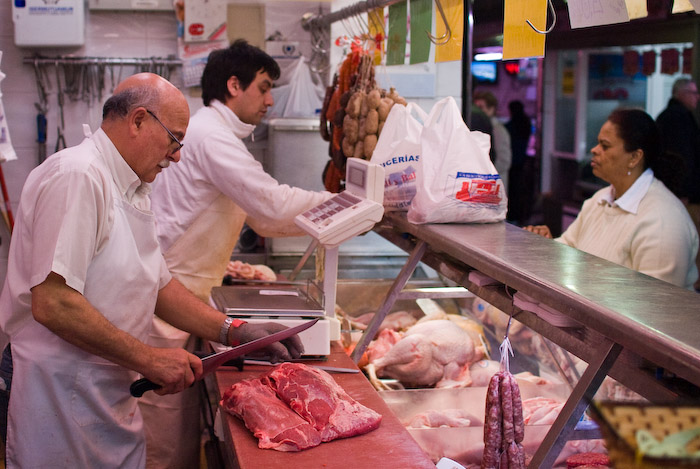 Alternate 9
Late afternoon–the meat is being prepared, and Cheeta cannot resist: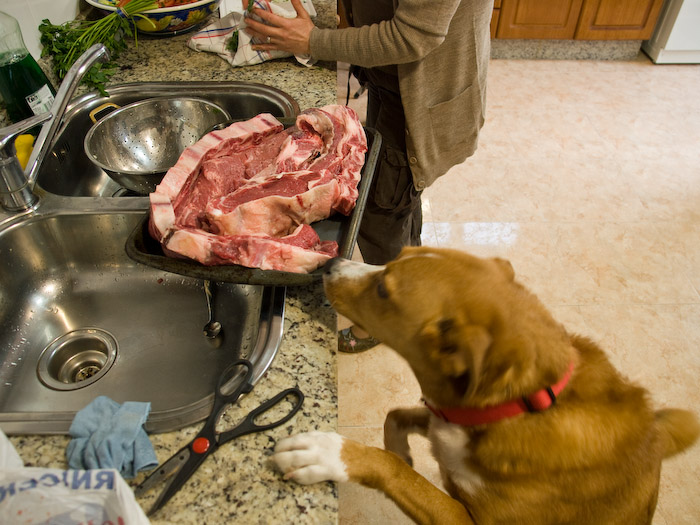 Alternate 10
Ricardo preparing the grill, under Beata's supervision (or so she thinks…):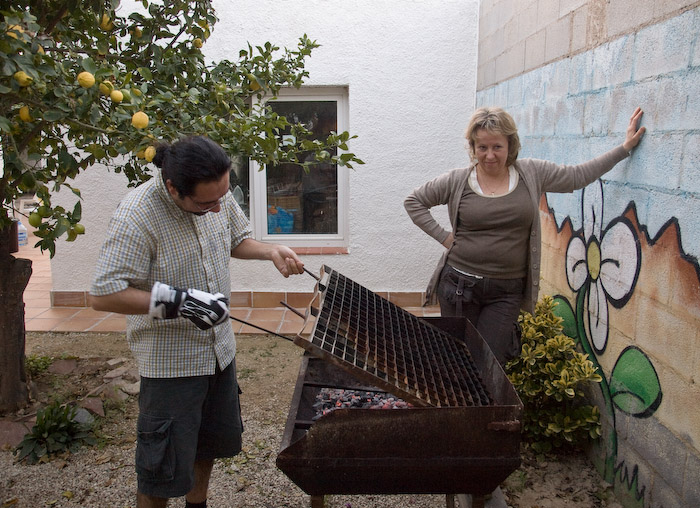 Alternate 11
Checking the coals: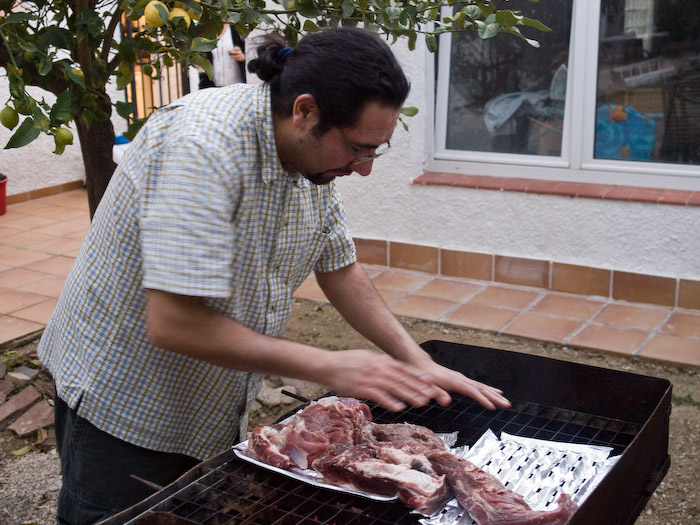 Alternate 12
Arranging the meat: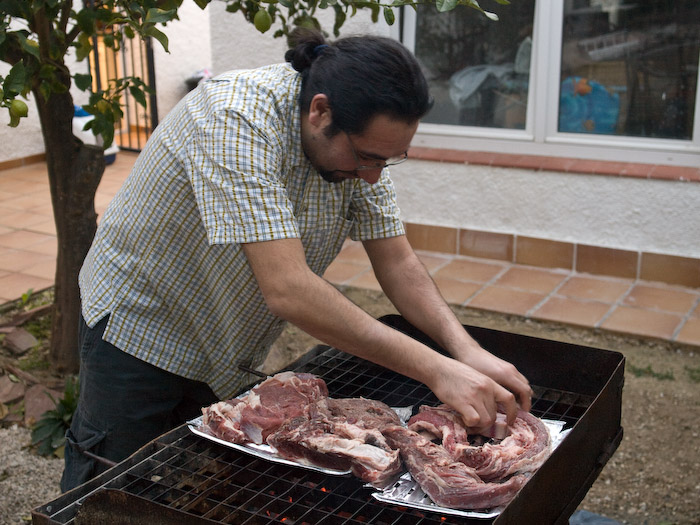 Alternate 13
Considerably later, it looks very promising: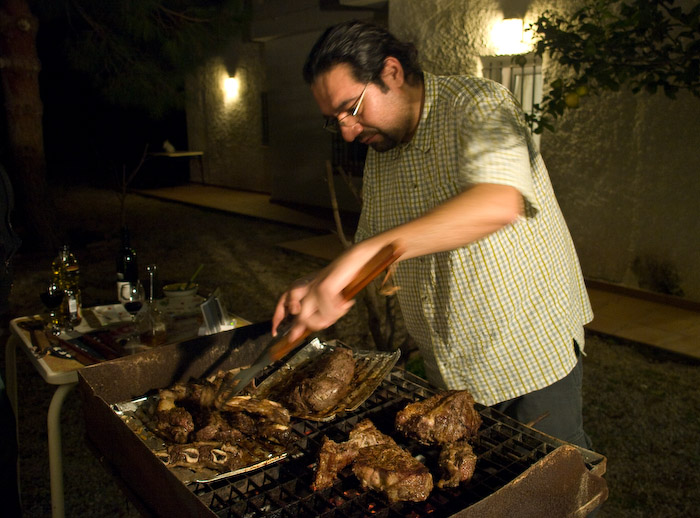 Alternate 14
Ricardo performs one final check and announces that the meat is ready: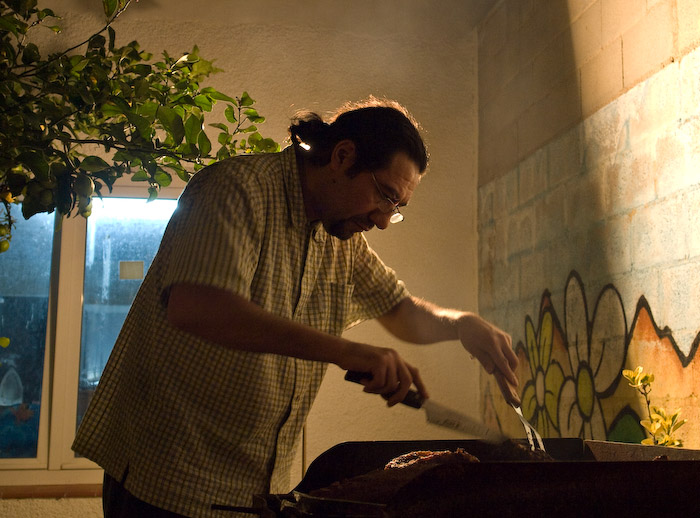 At this point I put the camera down, sat at the table and enjoyed the result.