The first week of the new year turned out very festive indeed. My brother-in-law turned 80 on 5th January, so I flew to Poland to surprise him on his round birthday. And when I came home to Alicante, I slid right into the celebration of Three Kings Day. The Spanish celebrate the arrival of a new year for an entire week, not just one evening.
1_1
On 4th January I flew to Poznań, a city about 160 km north of Wrocław, my ultimate destination. I took a train to Wrocław, and while waiting, I hung around a bit in the shopping mall adjacent to the Poznań train station: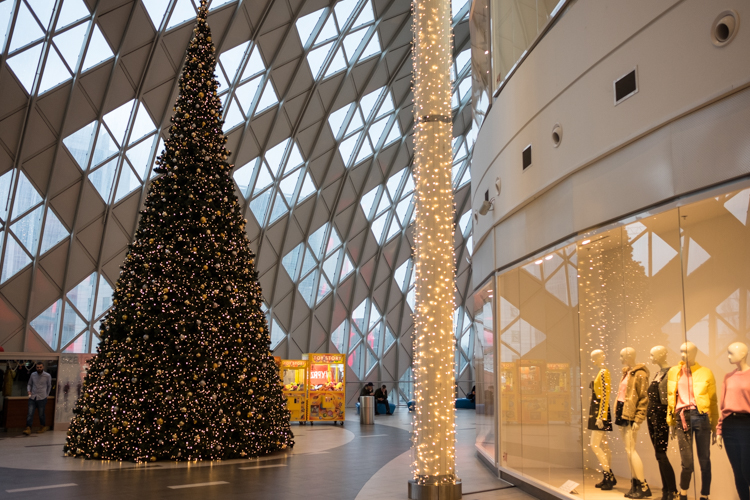 1_2
My sister knew that I was coming, but my brother-in-law Telesfor did not know until I called from the taxi from the train station to their apartment. He was of course very happy. Here he is, holding forth on some topic. He definitely does not look like someone turning 80 the following day: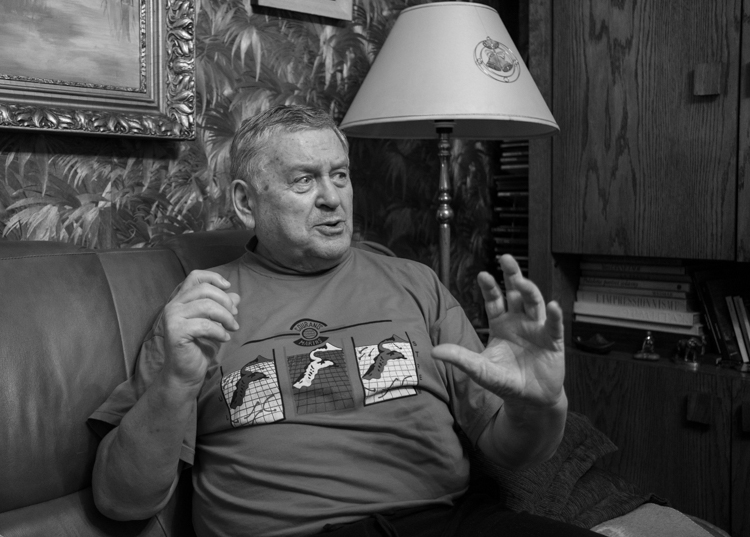 1_3
I woke up early on Friday, and took this image of the Ronald Reagan Circle at dawn from my sister's apartment: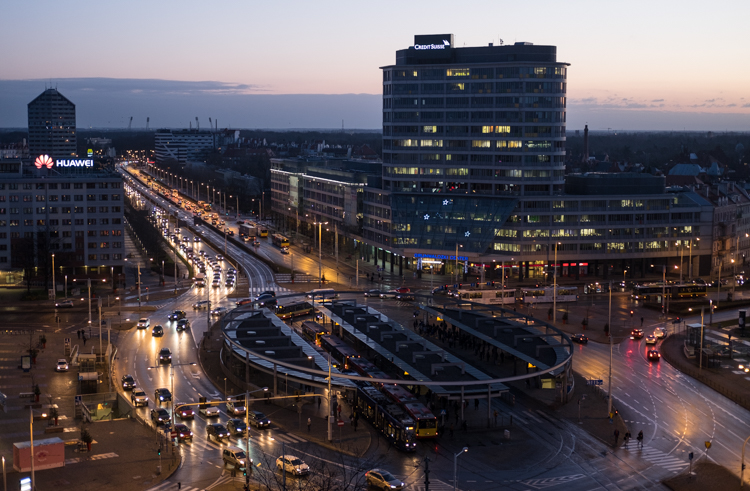 1_4
Besides me, there was another visitor, Telesfor's cousin with whom he went to kindergarten all those years ago. On Friday morning we toasted his birthday in good Polish sparkling wine, produced just 30 km from Wrocław: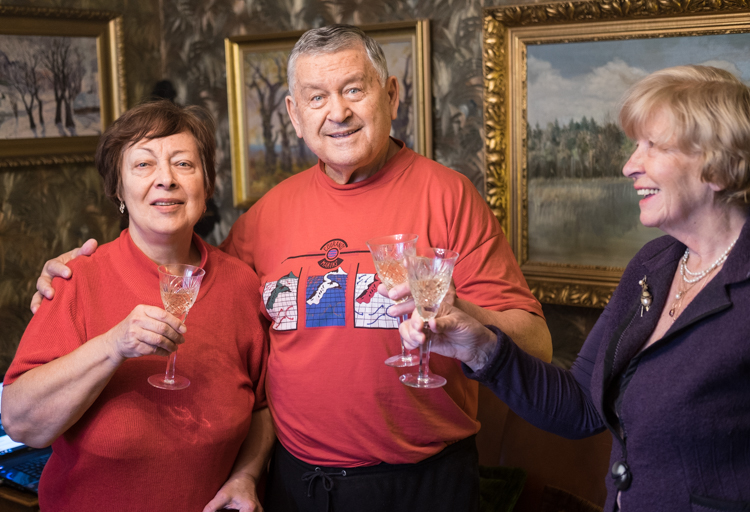 1_5
After breakfast, we went for a walk in the centre of the city. This square used to be an ugly parking lot until a year ago. Now the parking is underground and the square is for people: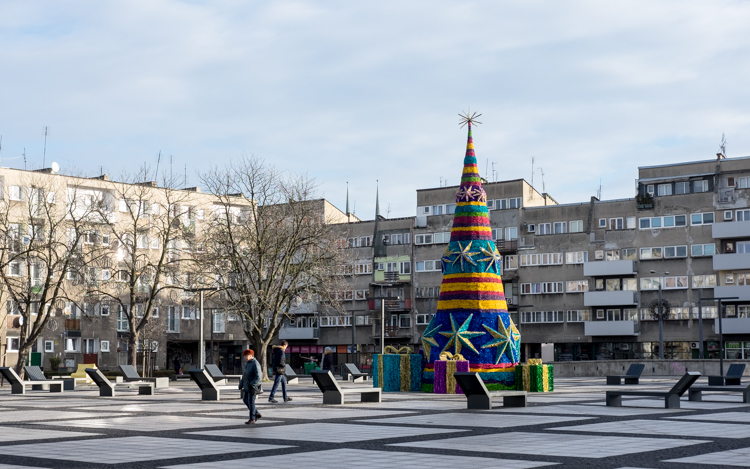 1_6
The square also has some art, including this example of "concrete poetry" by Stanisław Dróżdż. It is called "koło", meaning "wheel" and consists of a bunch of blocks with the word written on it in various orientations: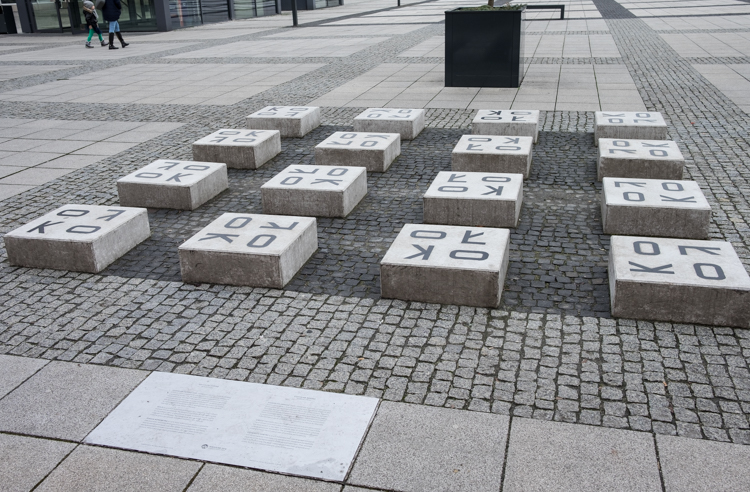 1_7
Some of the Communist-era apartment buildings are grey and dull, but that makes splashes of colour stand out even more: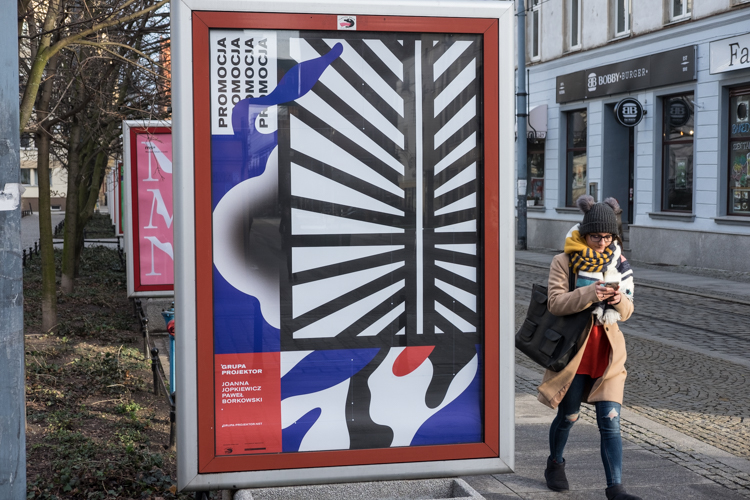 1_8
More colour on grey background: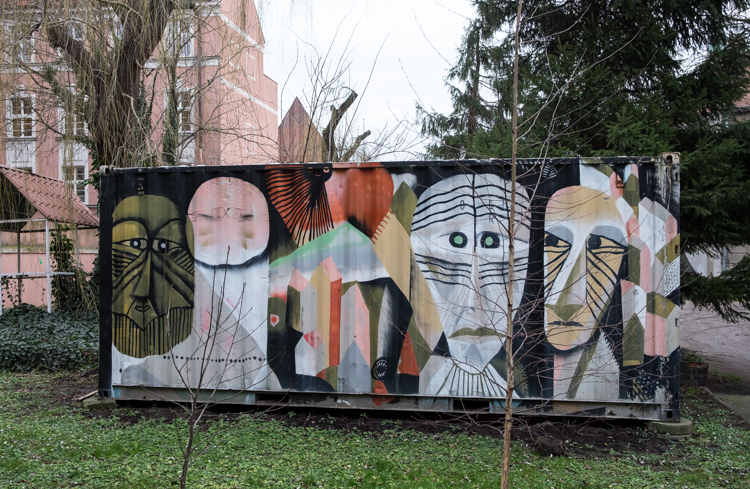 1_9
Portrait of Tadeusz Różewicz, a great Polish poet, above a bookstore sign: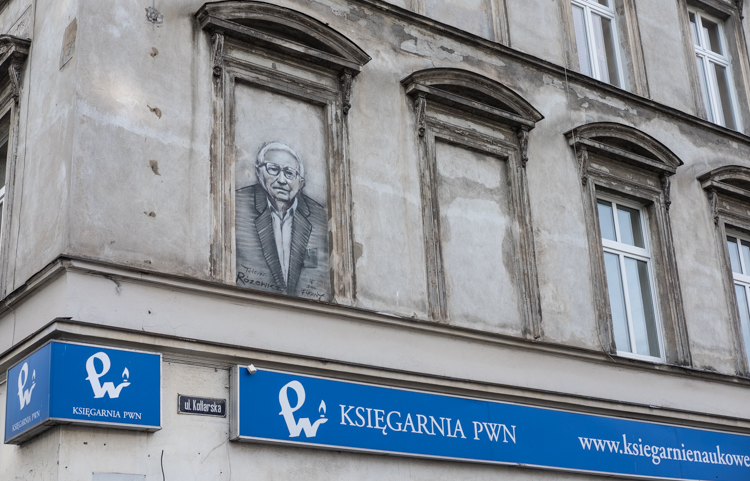 1_10
Wrocław is known for many things. Among them are the small bronze dwarfs scattered around the city. They started appearing 10 or 15 years ago and seem to have multiplied recently. Most are sponsored by local companies. This dwarf is sponsored by a cosmetics company, so he is looking into a mirror: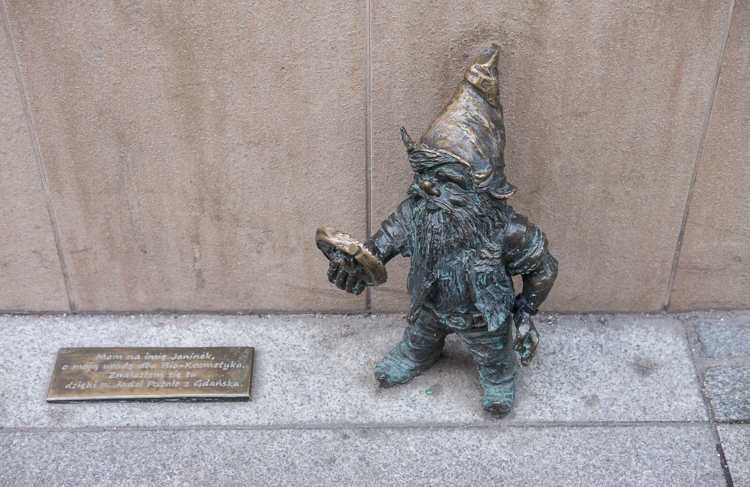 1_11
This one has eaten too much: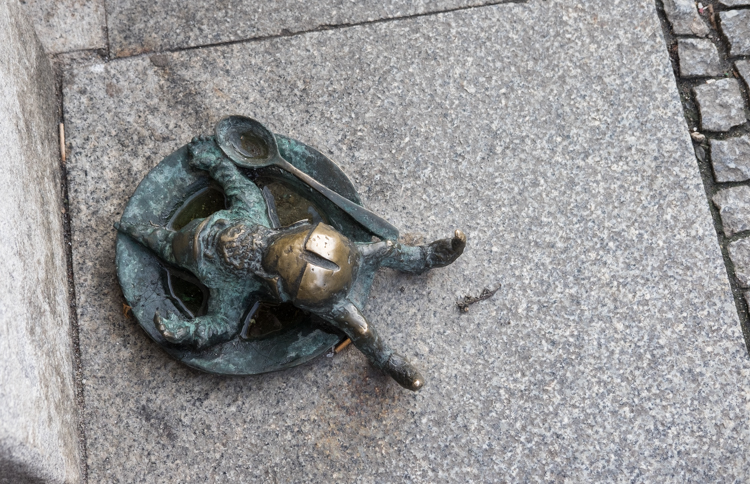 1_12
This one is watching TV: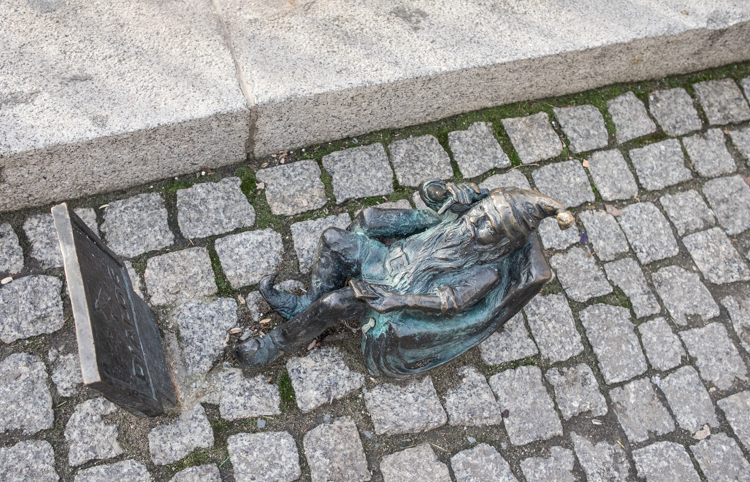 1_13
Not quite sure about this one: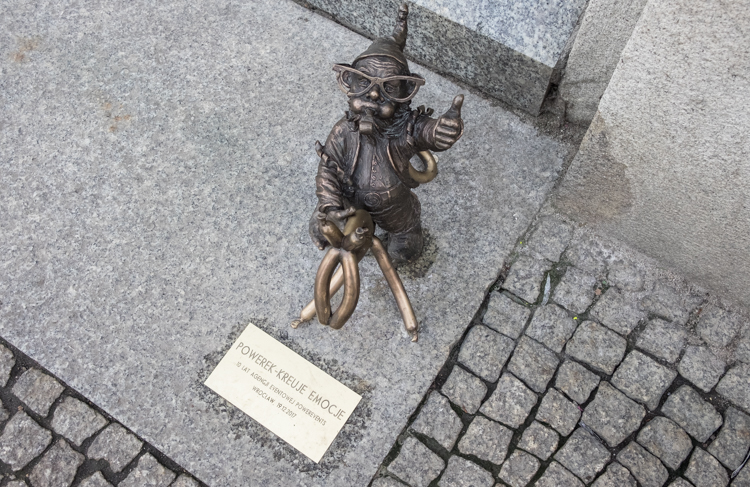 1_14
The heart of Wrocław is Rynek ("the market"), the square in front of city hall, lined by old guild houses: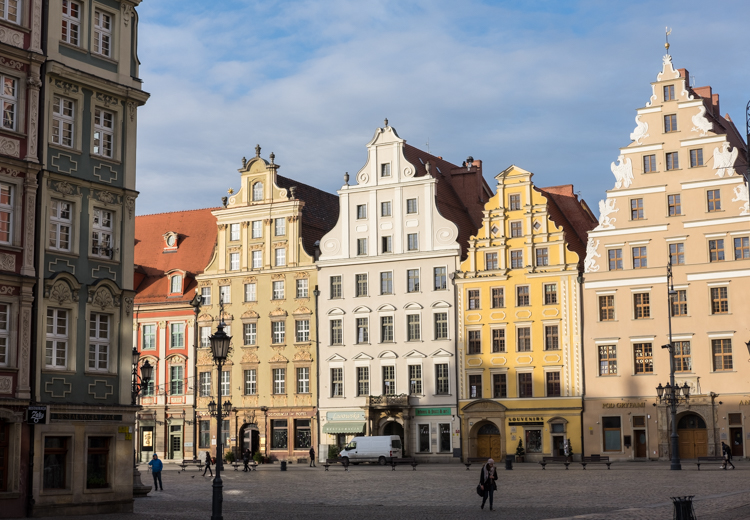 1_15
Rynek has always been beautiful, but especially so after it has been restored in the years since 1989: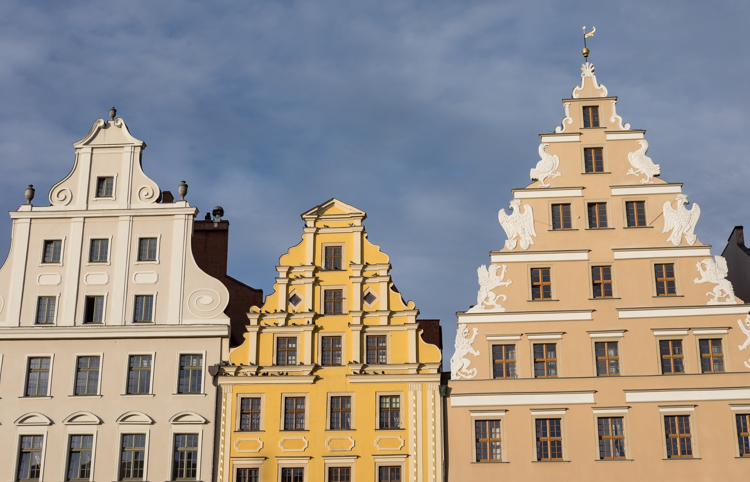 1_16
The city's official Christmas tree being prepared for removal: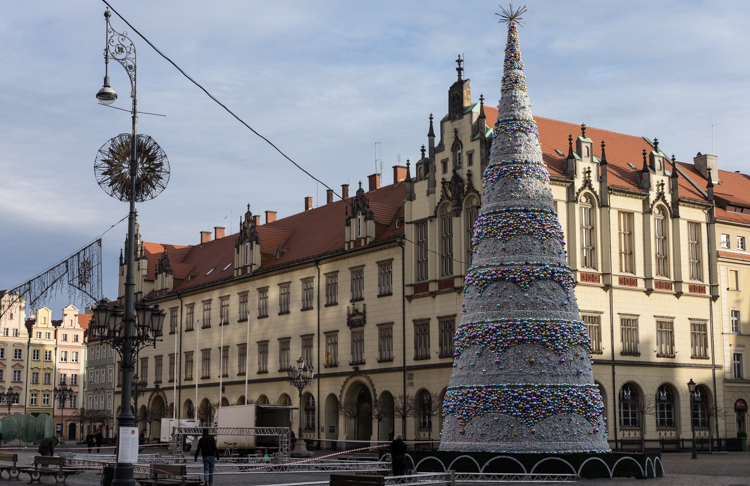 1_17
A reminder of dark history:

1_18
Another reminder of dark history, but with a positive present. This building on Plac Solny belonged to a rich Jewish family, the Oppenheims. It was confiscated by the Nazi regime in 1940 and the inhabitants deported to concentration camps. Today, the building is being restored by a joint Polish/German organisation and will be turned into a community and cultural centre (more information is on the Wikipedia page, but only in Polish and German):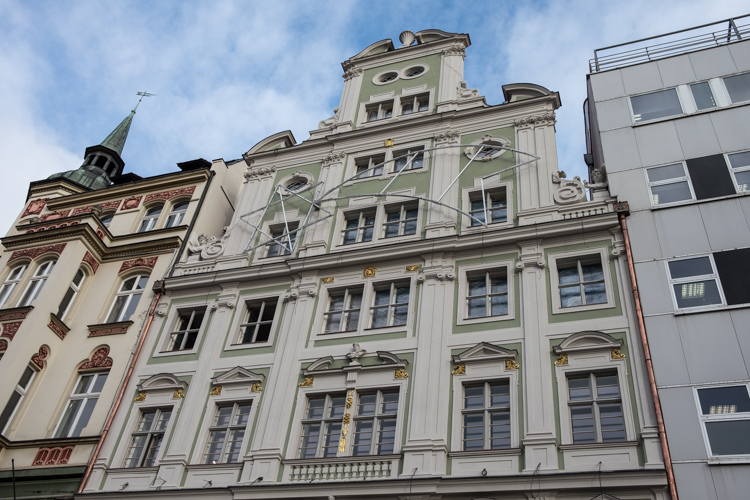 1_19
Small statue of Chopin on Świdnicka street. The composer had no connection to Wrocław (it was a German city during his lifetime) but he is the greatest Pole ever in the field of culture and art, and statues of him are found everywhere in the country: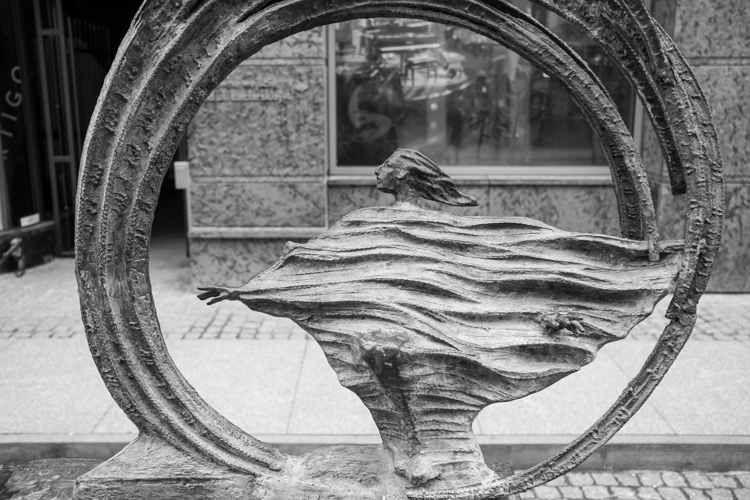 1_20
Poster advertising a popular club called PRL, the initials for the Polish People's Republic that ceased to exist in 1990. The club pokes fun at the Communist past, like here with the slogan "Proletarians of all lands, have fun and party":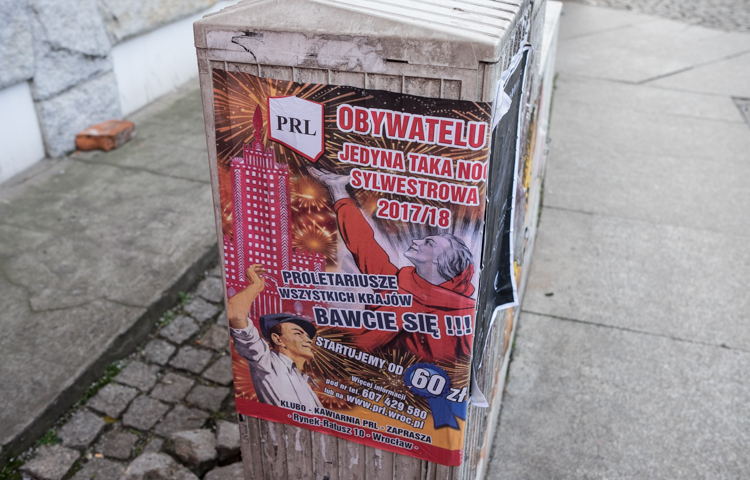 1_21
Pedestrian crossing sign, embellished: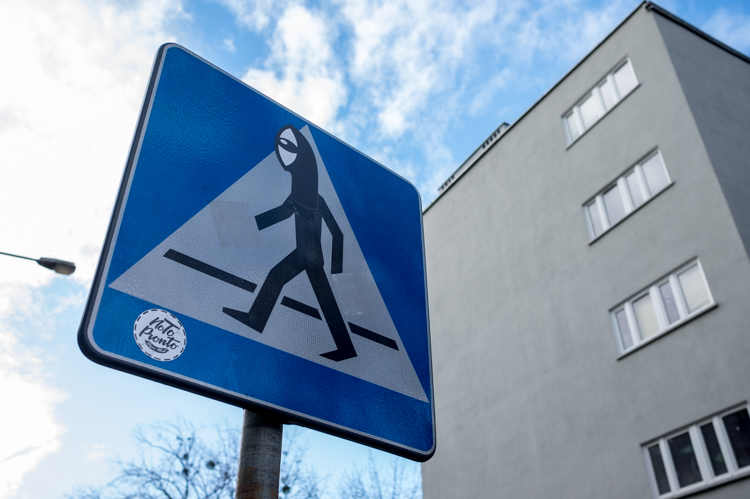 1_22
We moved on to the main indoor market hall, Wrocław's equivalent of Alicante's Mercado Central: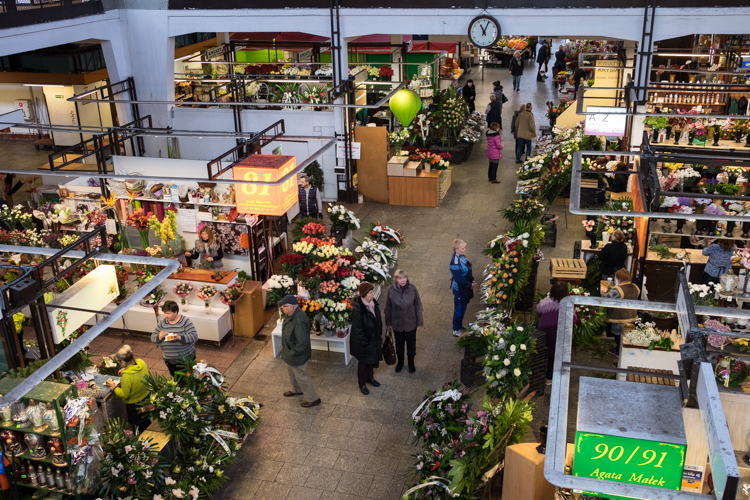 1_23
This coffee shop promises "coffee stronger than a Bruce Lee chop":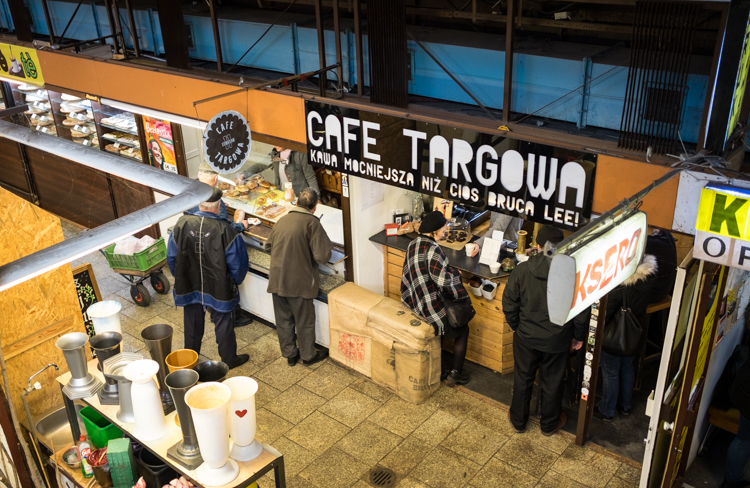 1_24
After lunch, I went for a walk by myself in my sister's neighbourhood. This bridge, Most Grunwaldzki, is more than 100 years old and is one of the city's most emblematic structures. My sister lives in one of the apartment buildings in the background: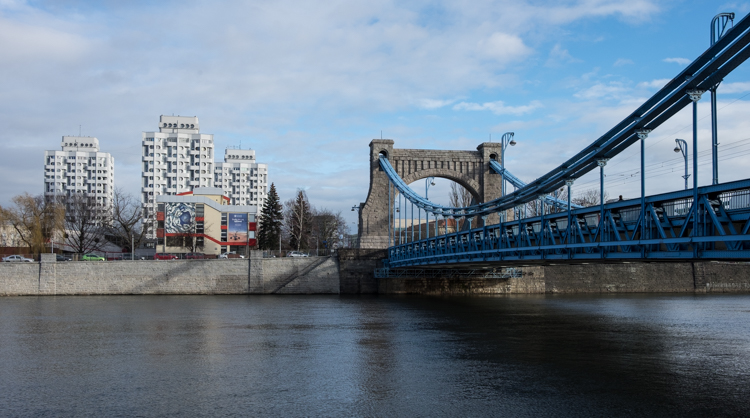 1_25
Along the Oder river, during the past few years, an entirely new campus of the University of Wrocław has been built. Called Campus Grunwaldzki, it houses various science, math and computer science departments: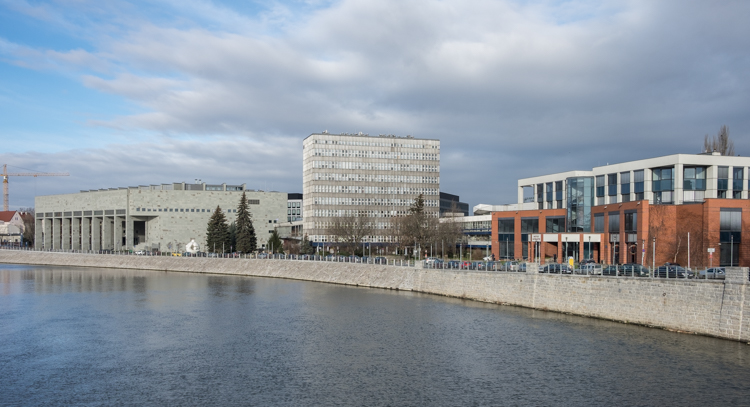 1_26
This sculpture on Campus Grunwaldzki is a recurring photographic theme when I visit Wrocław: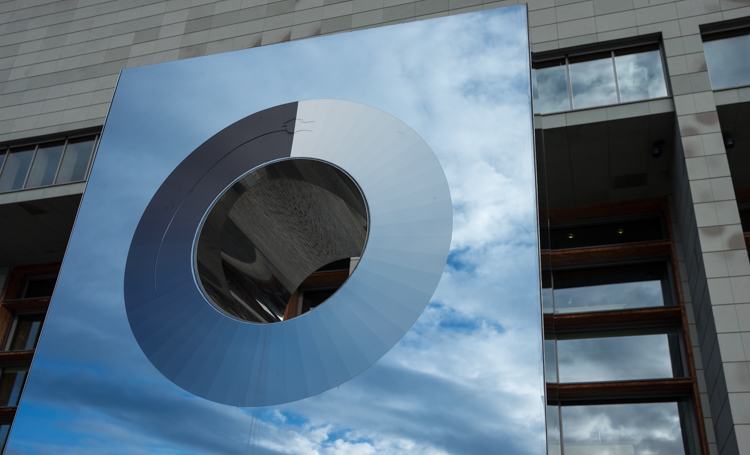 1_27
Artful bench, Campus Grunwaldzki: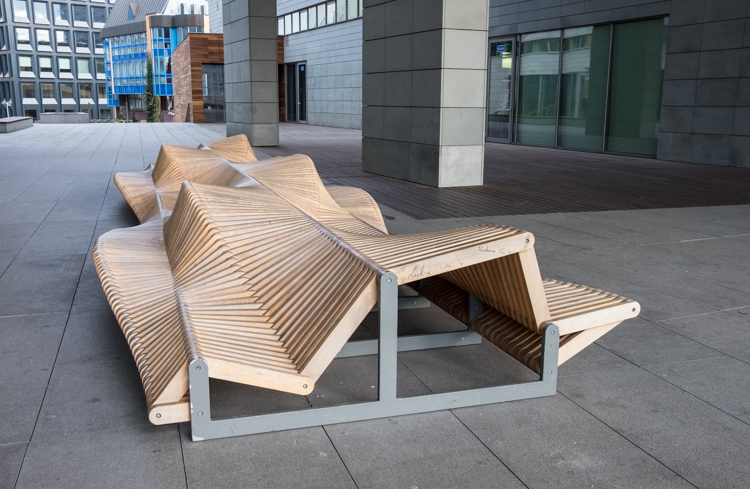 1_28
Friday evening arrived early, as it does at this time of year in Northern Europe (sunset around 4 p.m.) and we sat down to eat, drink, and celebrate Telesfor's birthday: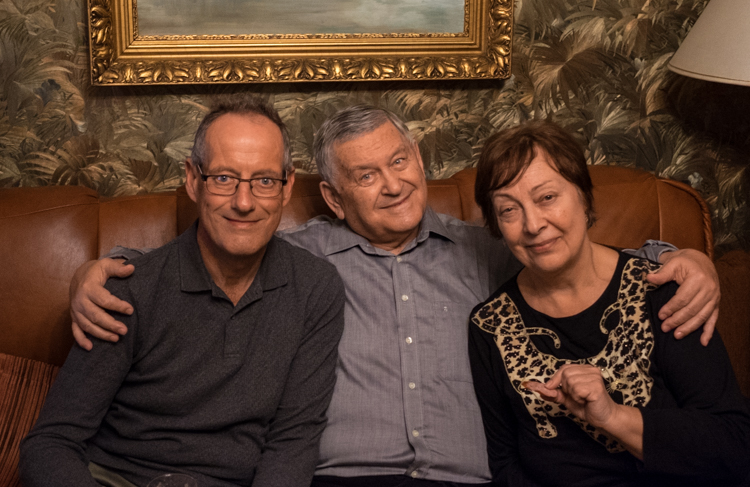 1_29
Saturday it was time to go home to Spain. I took a train to Poznań at 7 a.m. Wrocław's old train station has been very nicely restored in recent years: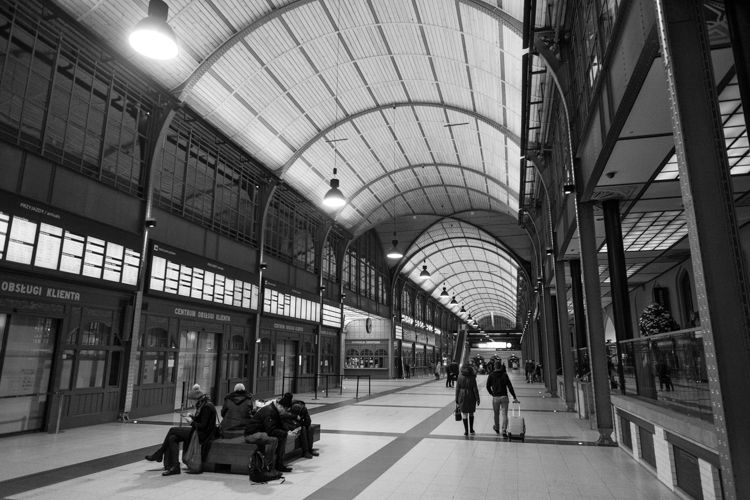 1_30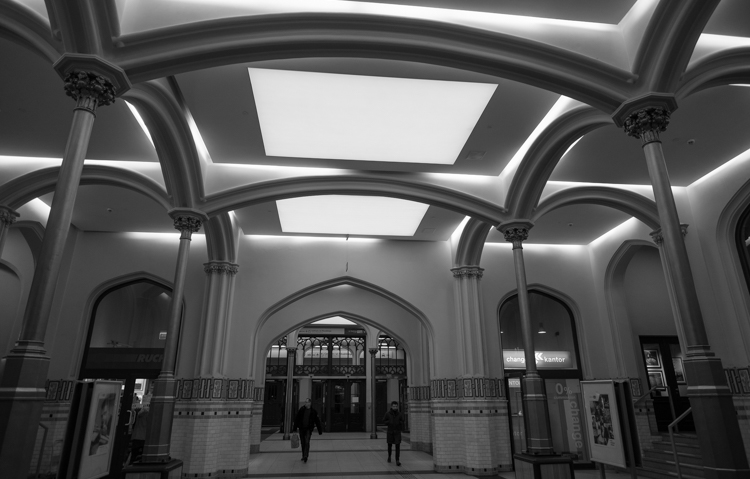 1_31
I came home around 4 p.m. and ran into a party at my house! My wife and our friends were celebrating Three Kings' Day, in fact the main Christmas holiday in Spain, and a great excuse to continue the eating and drinking from New Year's Eve: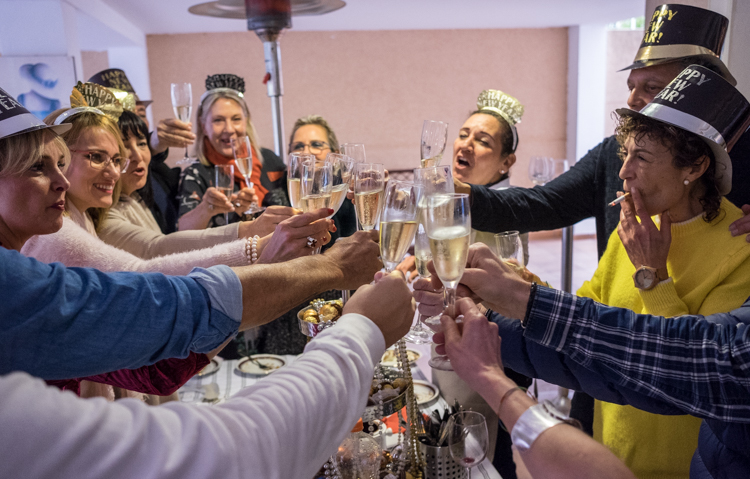 1_32
Contemplating the Roscón de Reyes, a traditional cake to eat on this day: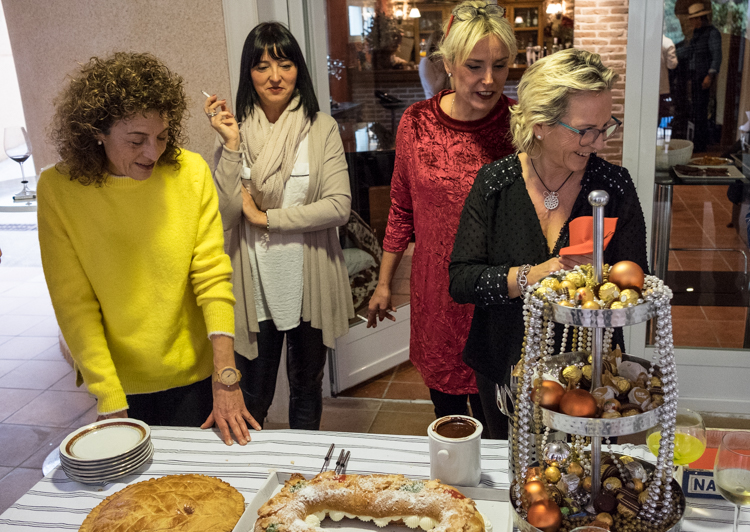 1_33
My wife, relaxing with her friends: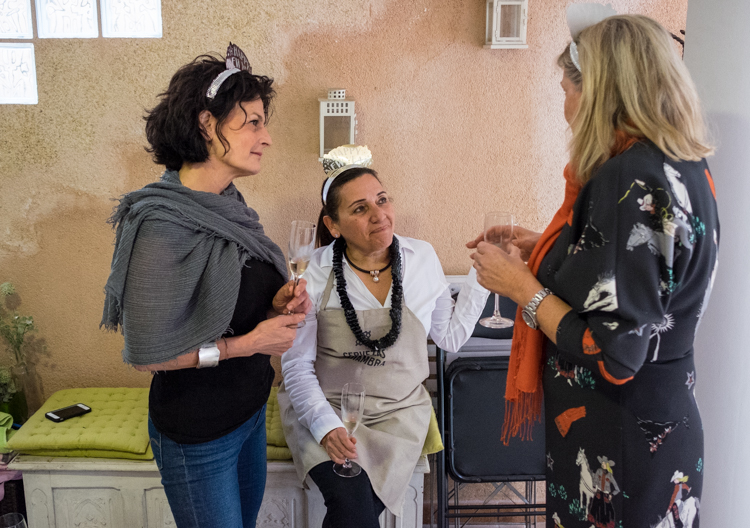 1_34
The women converse: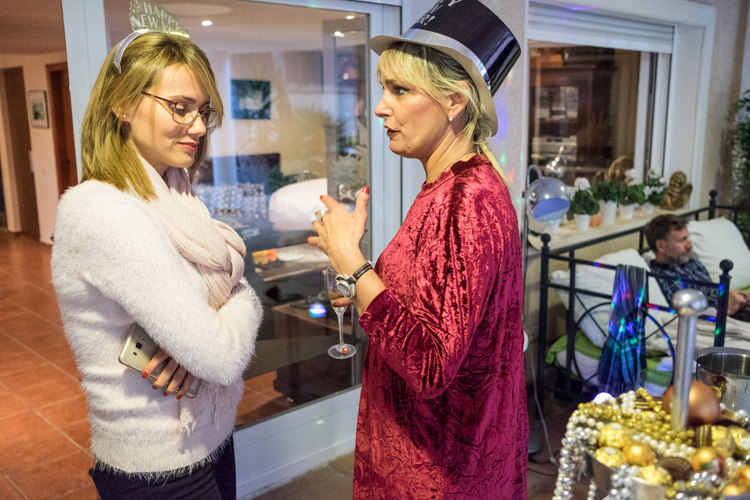 1_35
The men converse too: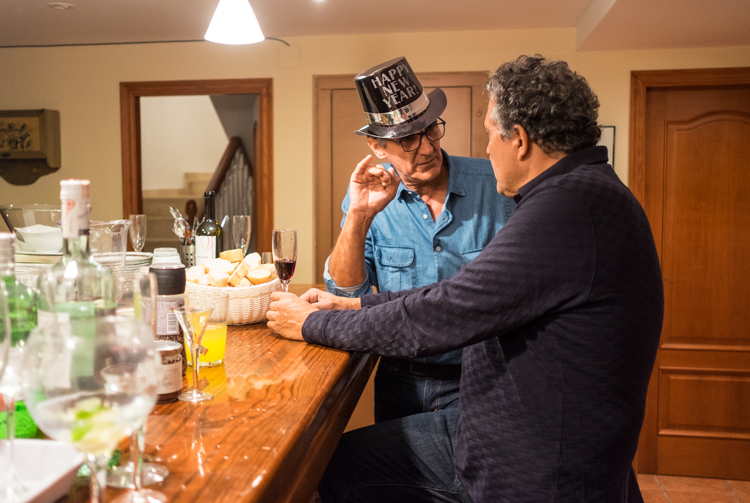 1_36
Around 7 p.m., Cani prepares some nice bocaditos: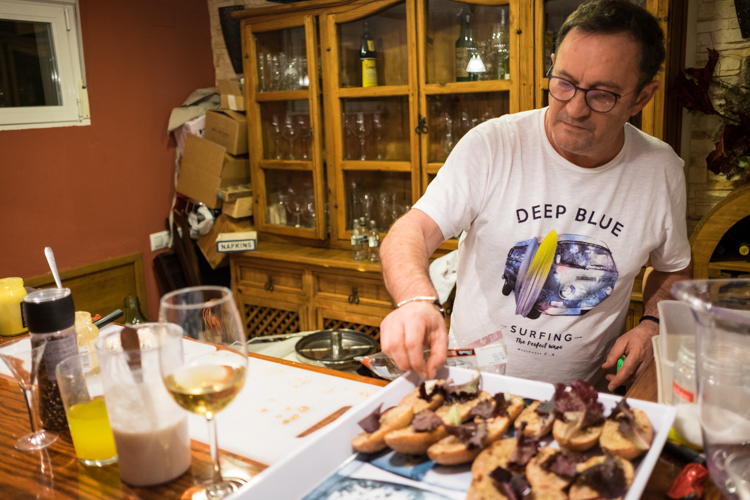 1_37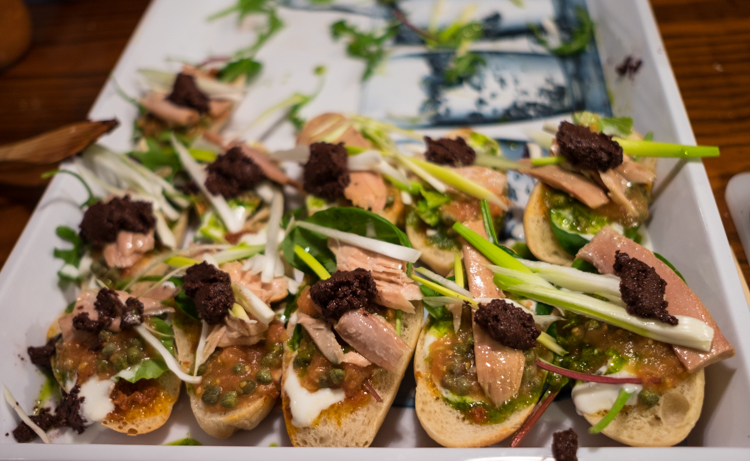 1_38
They were consumed with pleasure: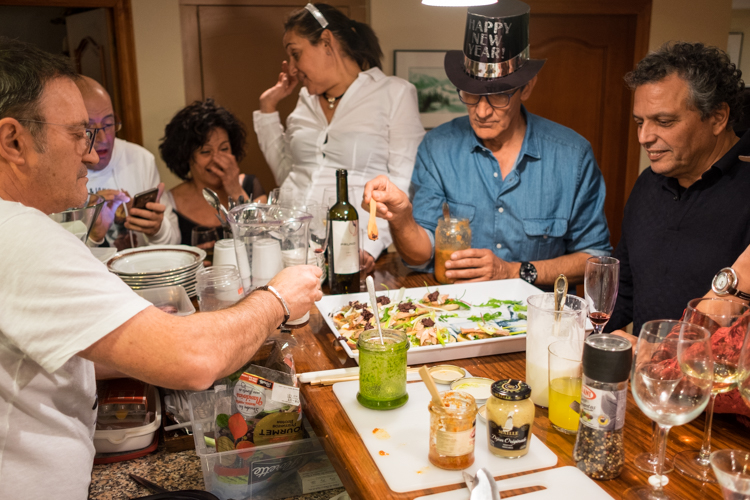 1_39
And cheese for dessert: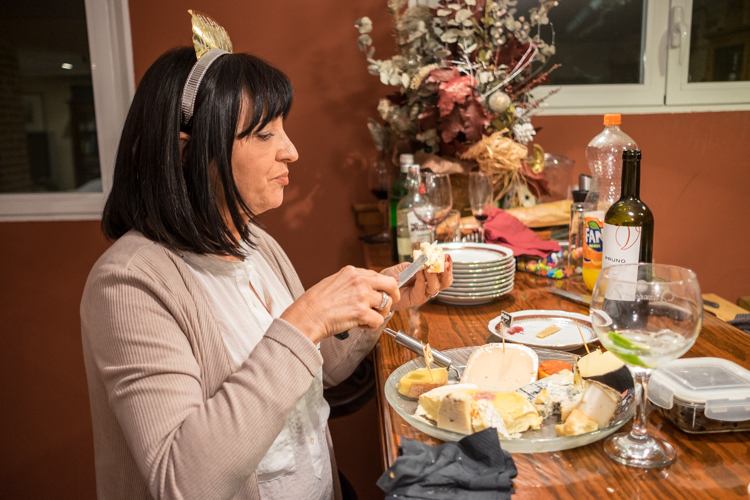 1_40
On Sunday, we went shopping at Carrefour. The jamón iberico is eaten year round, but especially at Christmas time: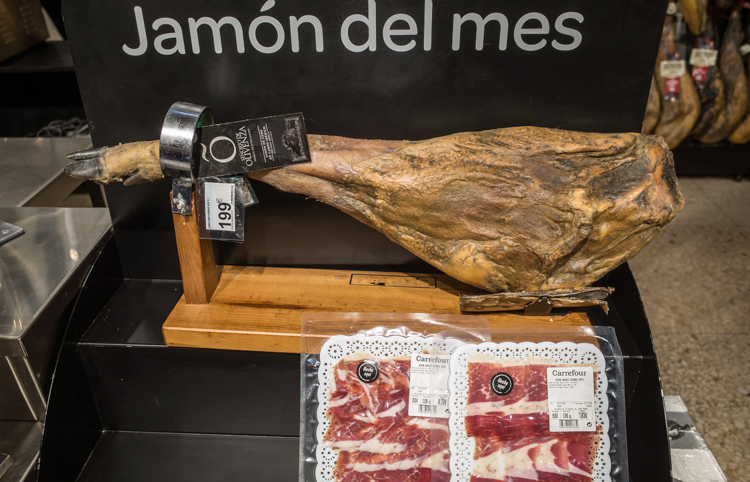 1_41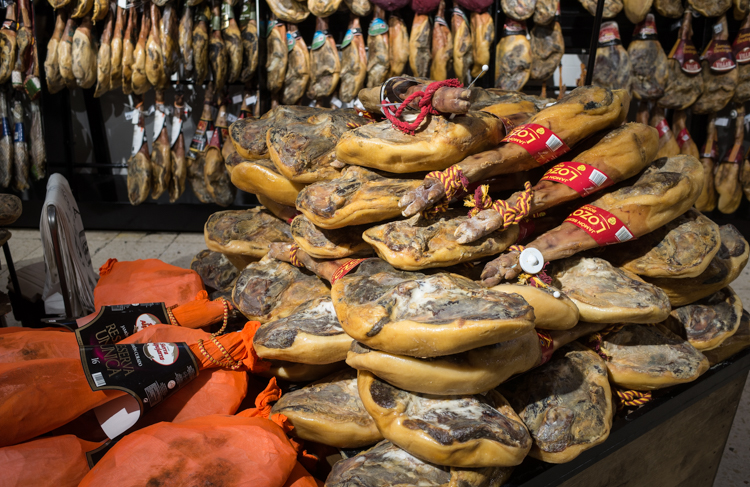 1_42
A visitor on our wall. Now that both Taco and Cheeta are gone, the local strays are taking advantage: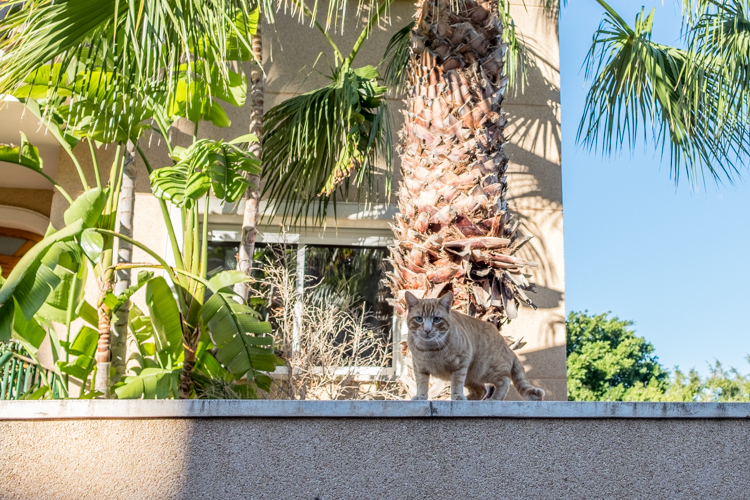 And so begins my 18th year of posting these weekly photo blogs.