I came back from Riga very late Sunday night, went to work Monday morning and was on a plane again Tuesday morning, this time to Brussels, my most frequently visited destination. I came back from Brussels Thursday morning, and that evening my US and French uncles came to visit for a few days. So all in all a tiring, eventful and wonderful week. I present the images chronologically.
20_1
On the bus from Brussels airport to Schuman: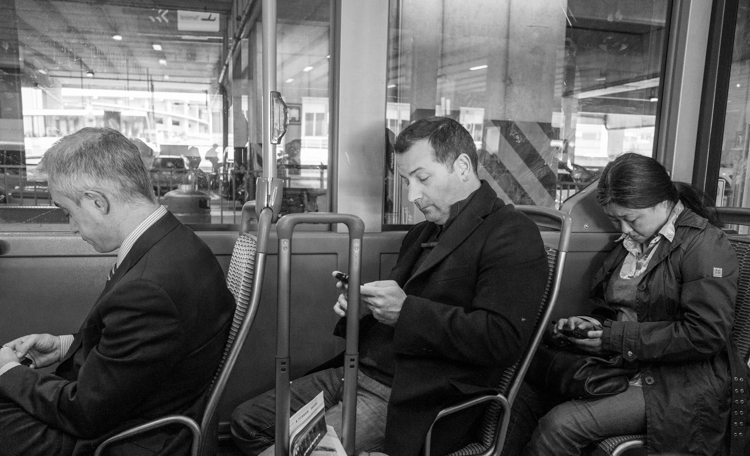 20_2
I took advantage of some free time Tuesday afternoon to visit the northern part of Brussels where I rarely set foot. This is the Basilique: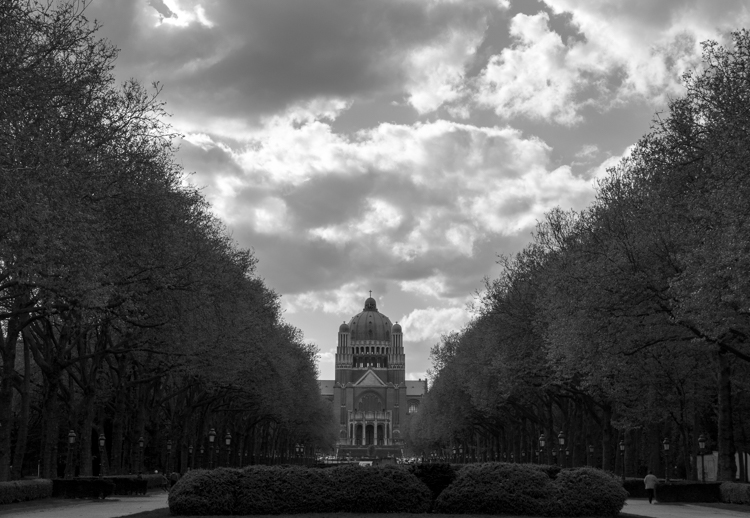 20_3
Much of the traffic in the centre of Brussels is in tunnels such as this one. It can be quite hellish to be trapped in a traffic jam there, and if you miss your exit, you may have to drive several km to get back to your route. But on the other hand, having the traffic underground makes life more pleasant on the surface: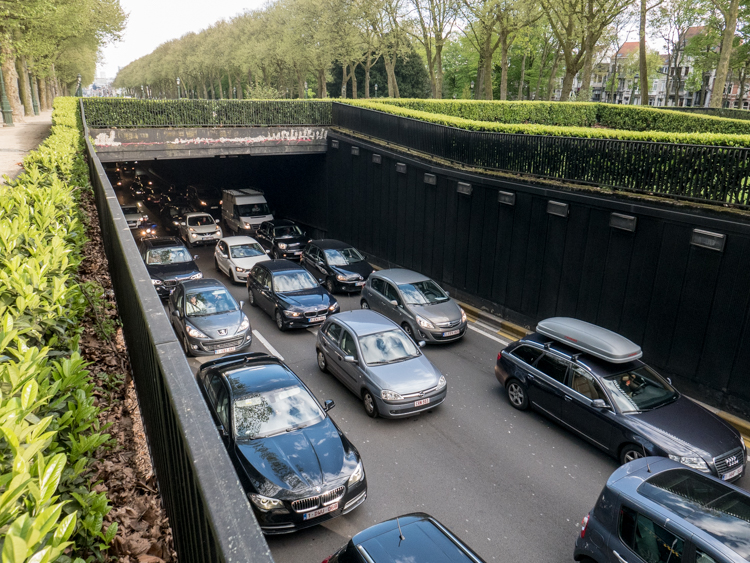 20_4
I then walked back towards the centre along the inner ring, taking in the little details such as this Art Nouveau window: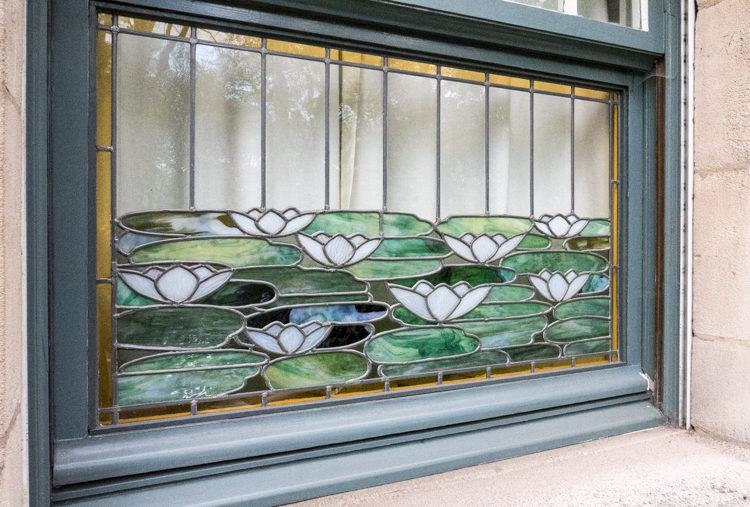 20_5
…or this house, signed by the architect (I assume):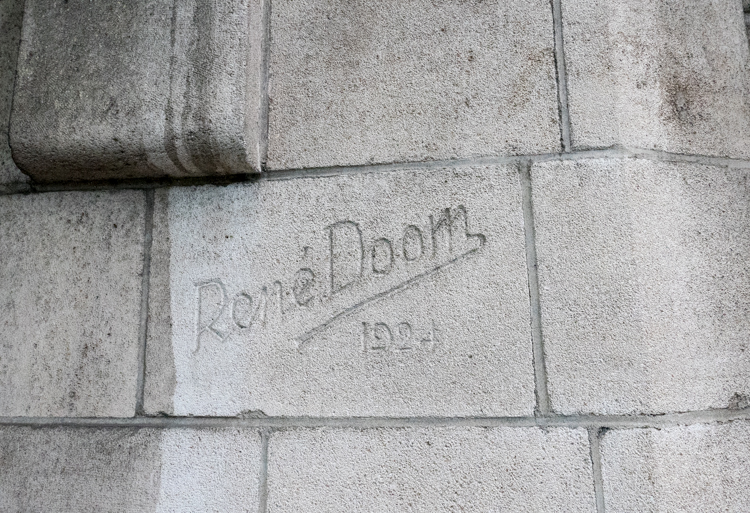 20_6
Patriotism, Belgian style:

20_7
Indeed it does!: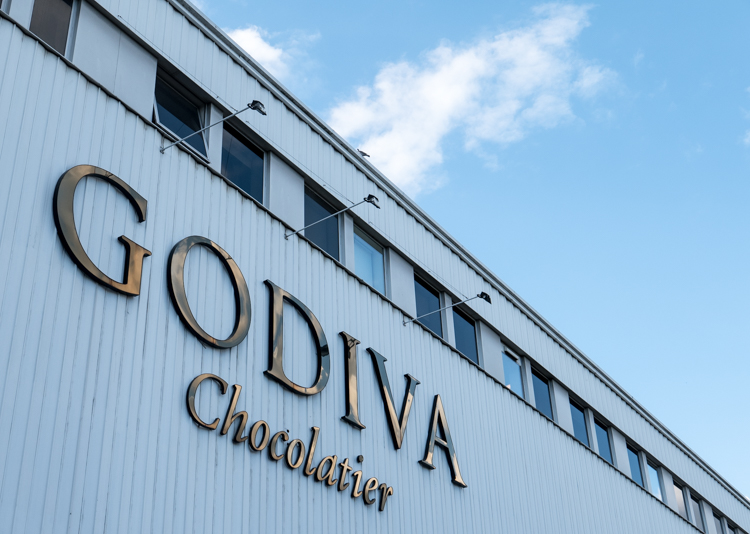 20_8
Back in the EU quarter: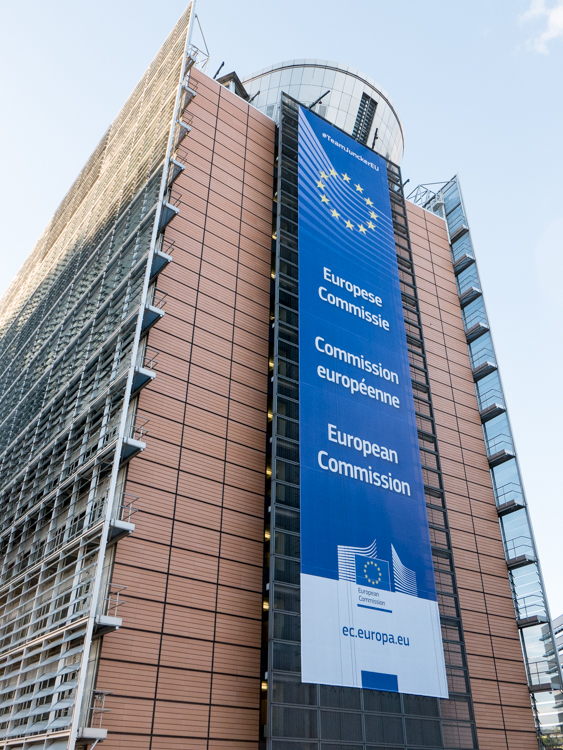 20_9
I actually like the modern architecture of the EU institutions, and I am always looking for new angles and reflections: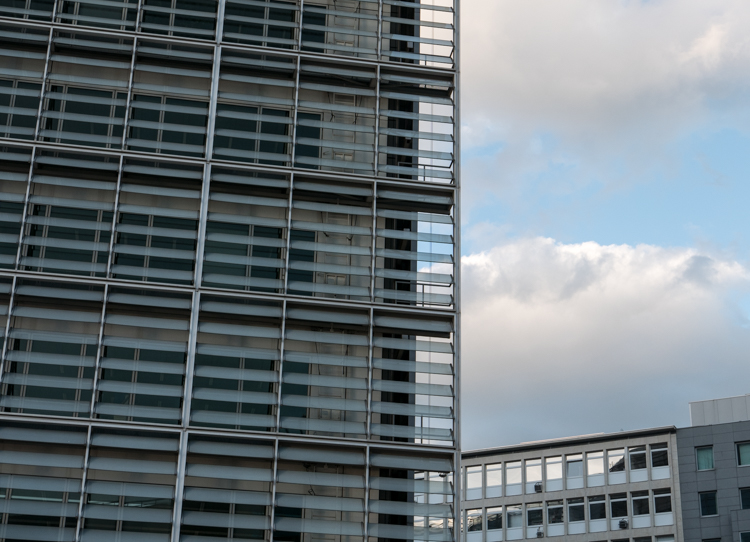 20_10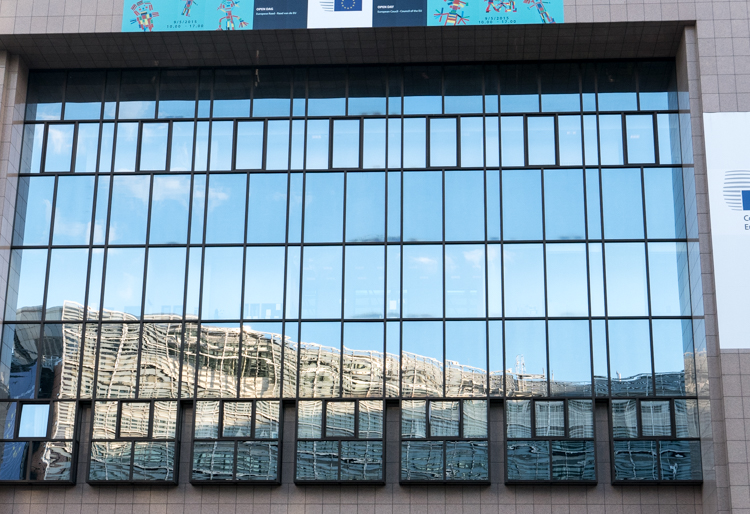 20_11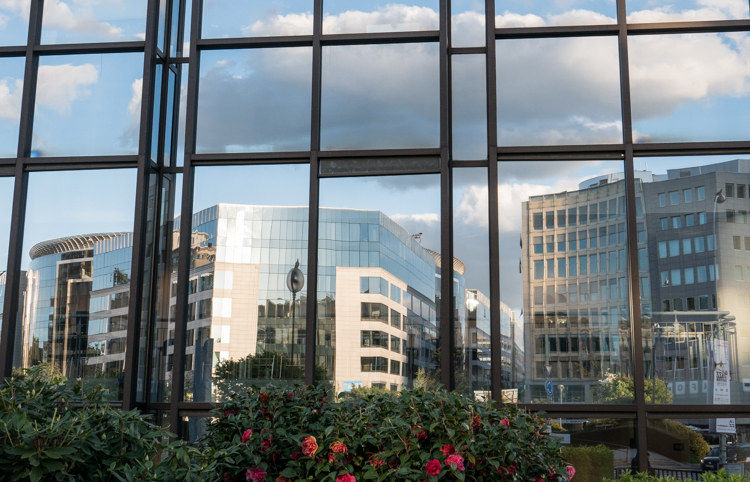 20_12
The new Commission that took over last autumn has meant lots of reorganisations and consequent perusal of organisation charts: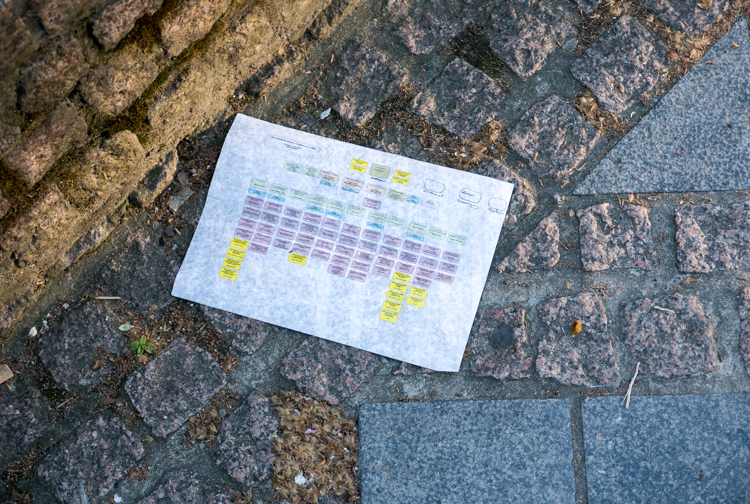 20_13
Place Jean Rey, where the hotel in which I usually stay is located: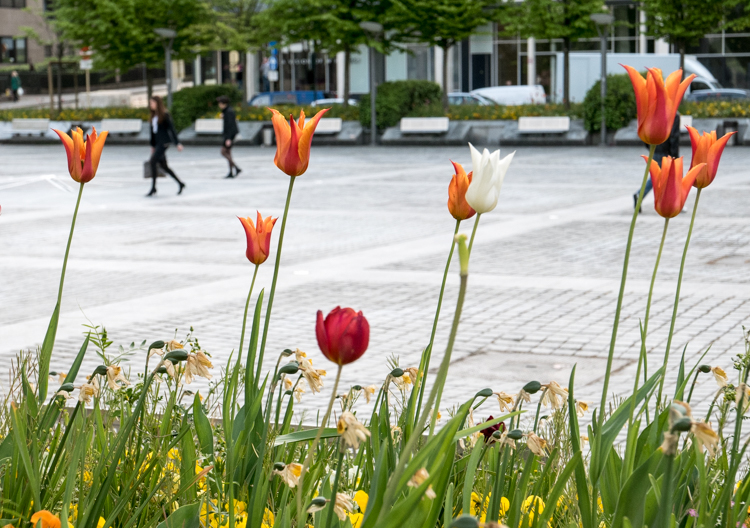 20_14
It is Wednesday morning, and I am passing one of the most emblematic structures in the EU quarter, a bridge across Rue Belliard connecting two EU buildings: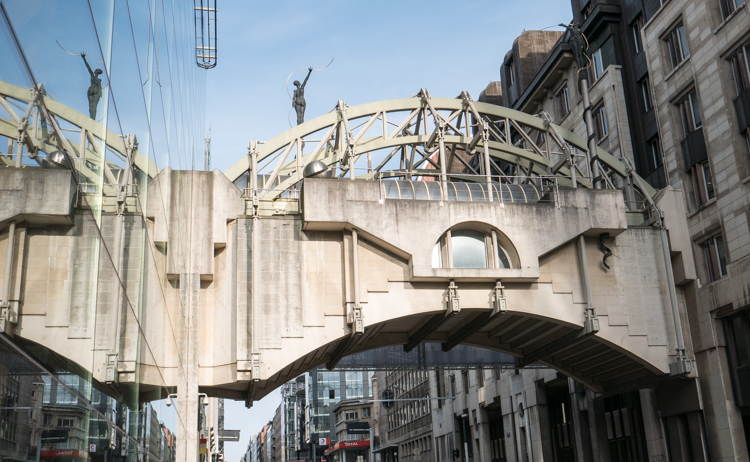 20_15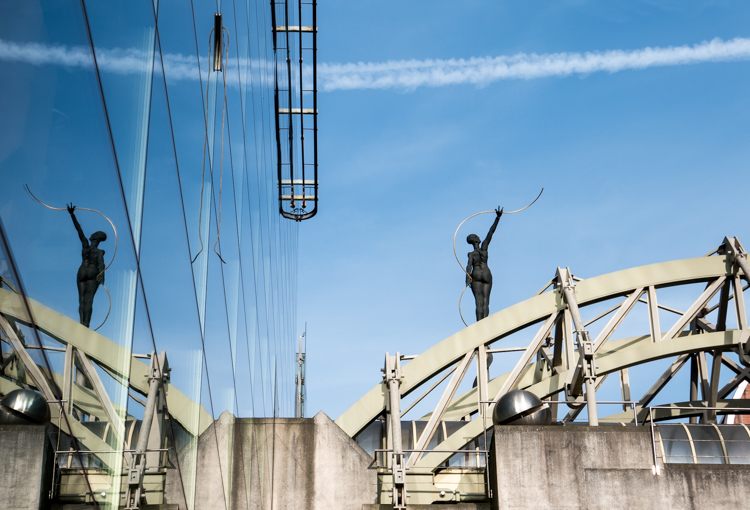 20_16
After the day's business was done, I went to Campion Photo in Ixelles. The weather was good, and people were enjoying it: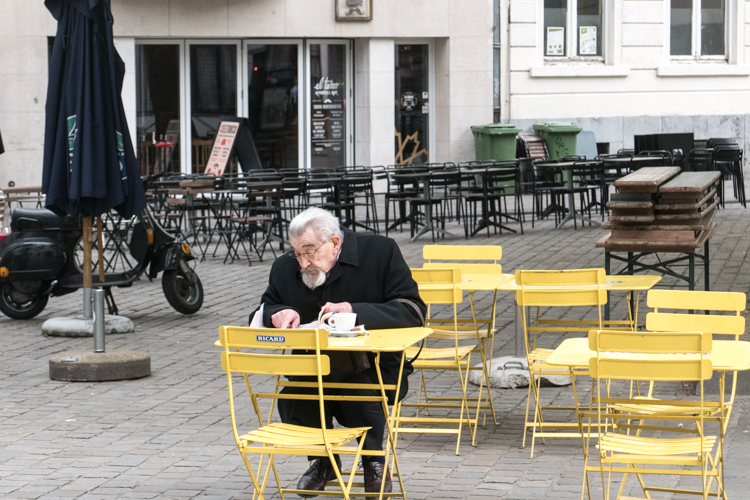 20_17
I stopped for a beer at one of my favourite watering holes, L'Ultime Atome: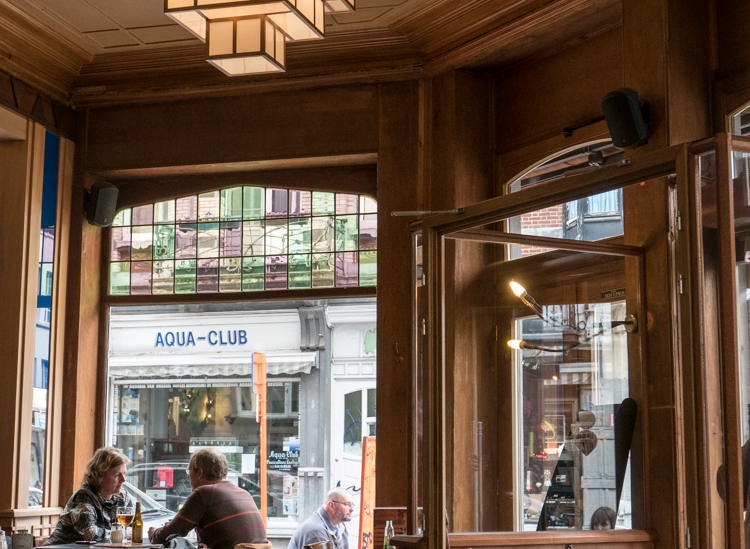 20_18
I lived in Brussels from 1995 to 2000. In 1997 or 98 I joined Viewfinders, an English-language photography club. Even after leaving the city, I have remained a member, which means that I participate in selected activities, most importantly the group exhibitions that we have every couple of years. And so on Wednesday night I met up with the other members to hang about 50 pictures, two of which were mine. The venue was Halles St-Géry, a very interesting place in central Brussels. It was originally the site of a church. Then, to quote visitbrussels.be, "After the church was demolished during the French Revolution, an obelisk fountain which came from Grimbergen abbey was erected in the middle of the square. The Saint-Géry market was built in 1881 around this obelisk by the architect Dubois. It now houses two associations entrusted with the heritage and environment of Brussels, and many exhibitions are held there.":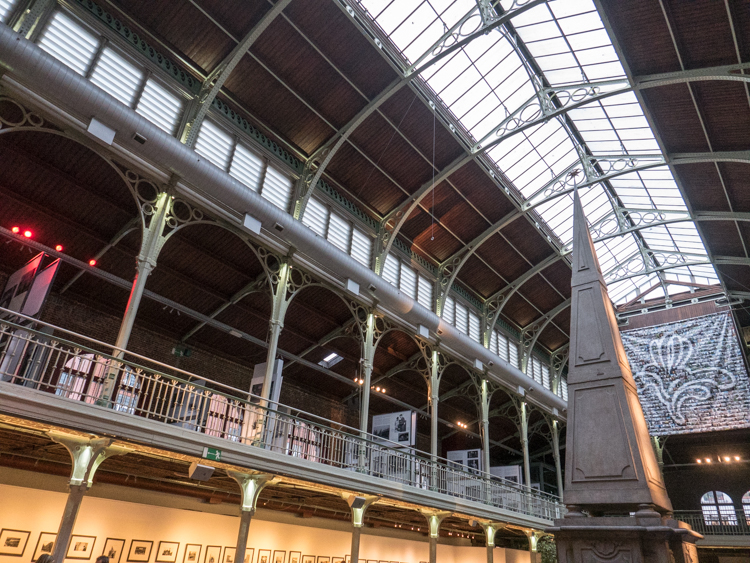 20_19
Hanging the photos: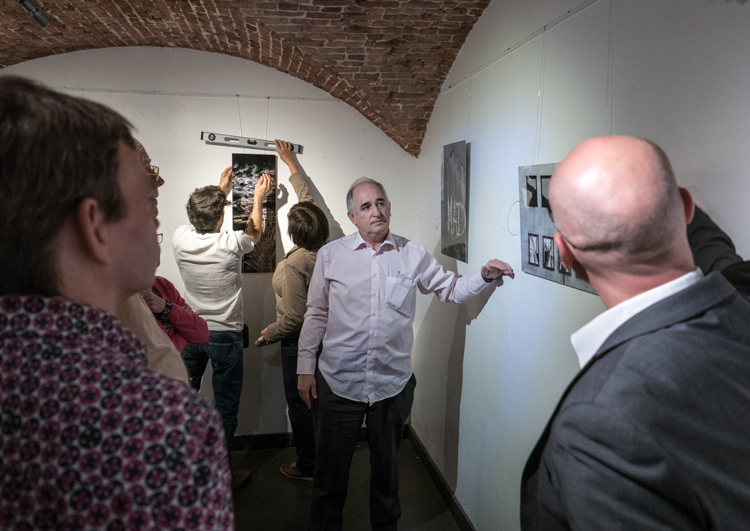 20_20
Our exhibition is in the basement gallery: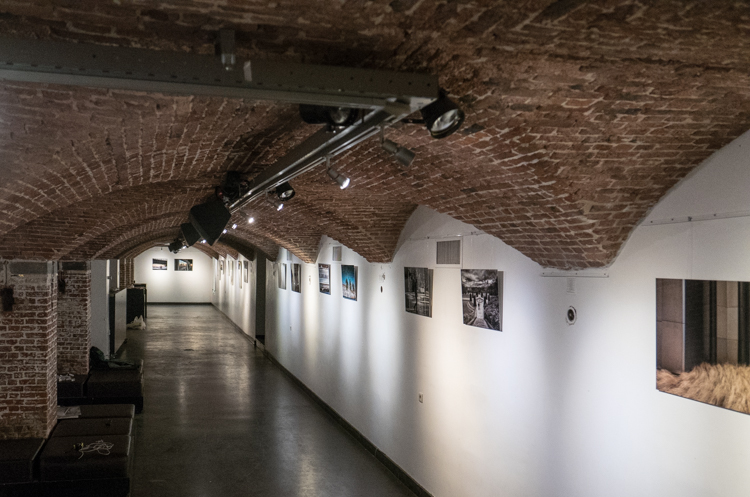 20_21
Once the pictures are up, the photographer is photographed: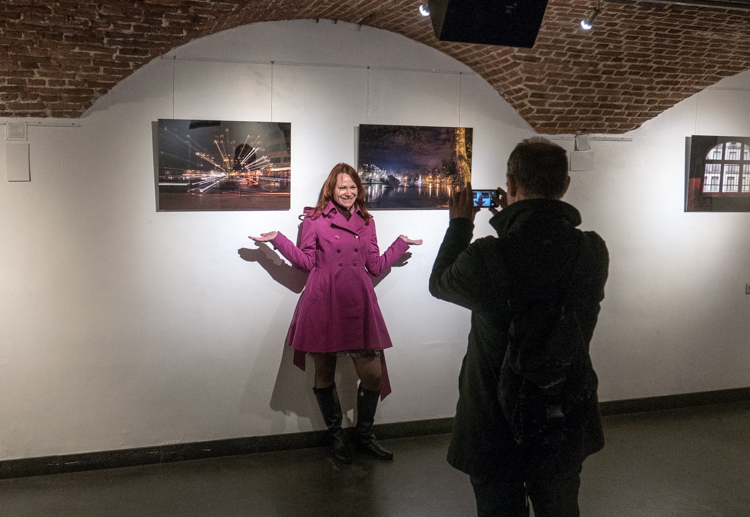 20_22
And here is yours truly with his two photos. The exhibition is called "Brussels-A Love Story" and it runs until the end of May: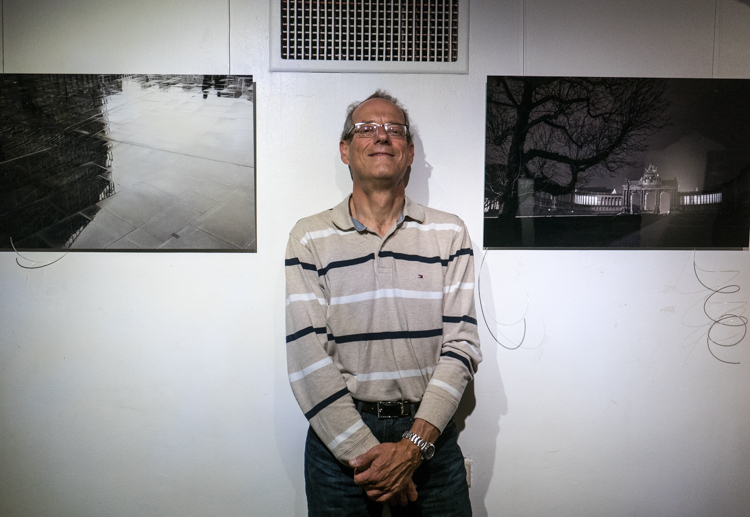 20_23
On the metro on my way back to the hotel, I was observing this young woman who was totally engrossed in the conversation she was having: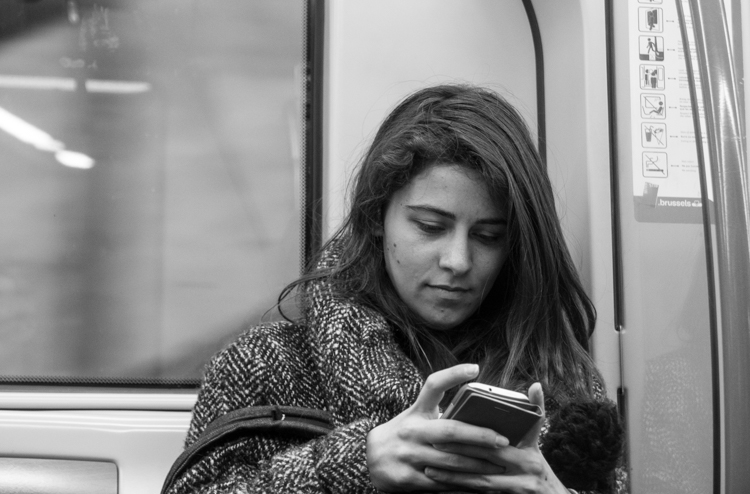 I came back to Alicante on a very early flight Thursday morning and went to work straight from the airport. That evening, my uncle Zev from Florida and his wife Alina came to visit for a few days; and later that evening, they were joined by my French uncle Joseph. Joseph and Zev are the oldest Wajsmans alive and the only ones with direct memories of World War II. In fact, Joseph's wartime experience was a subject of a successful film released in 2010, La Rafle (The Roundup). We spent the next few days having a good time in the Alicante sunshine.
20_24
The first lunch together, on Friday (conveniently, 1 May is a public holiday here). It is as if Zev is saying to Joseph, "You're gonna eat THAT?!":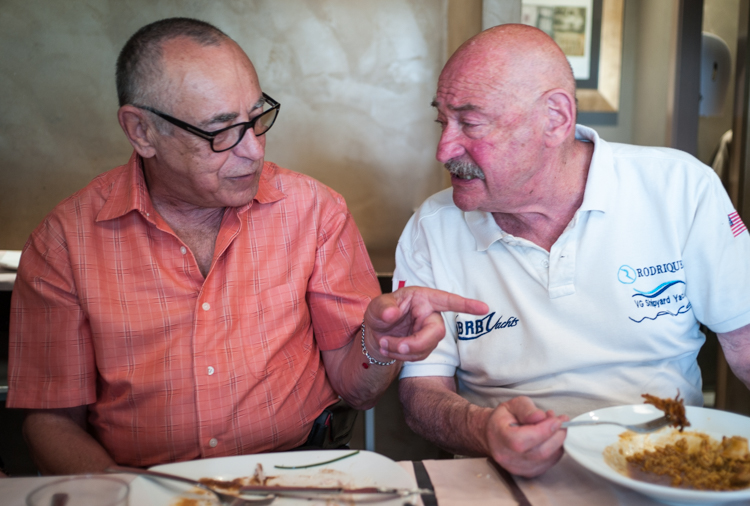 20_25
I took them for a drive in the mountains to show them the places where I cycle. We walked around Busot a bit, taking in the various sights: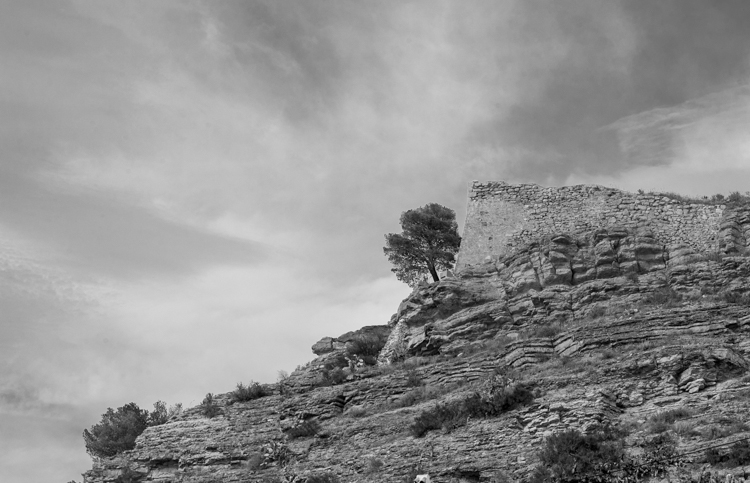 20_26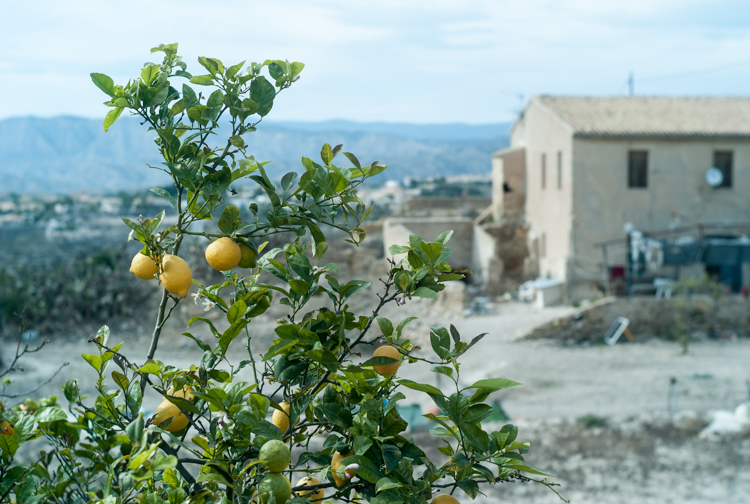 20_27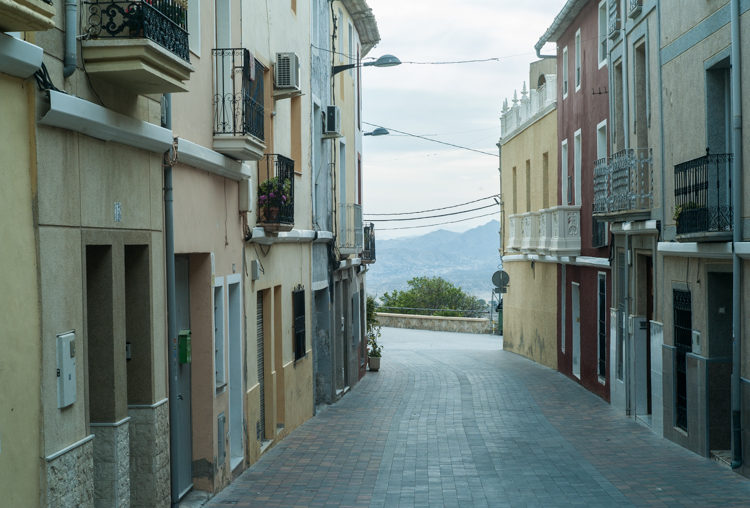 20_28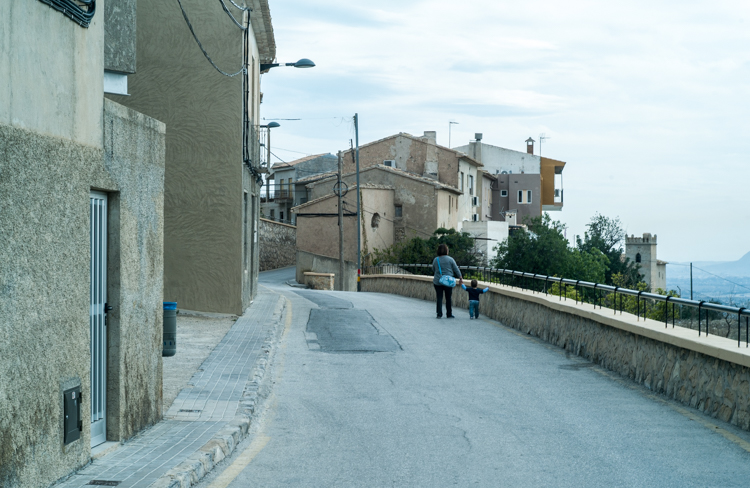 20_29
On Saturday, the eating theme continued. We went for lunch at one of my favourite places, the beachside restaurant Hostal Maruja: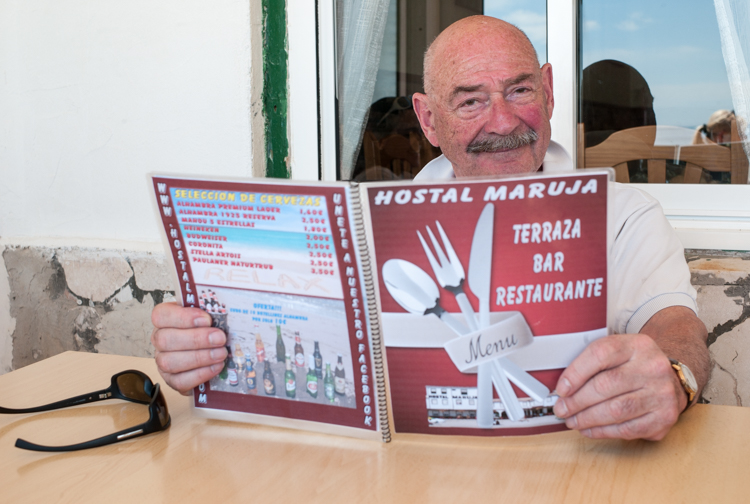 20_30
When a Frenchman smiles, the food must be good: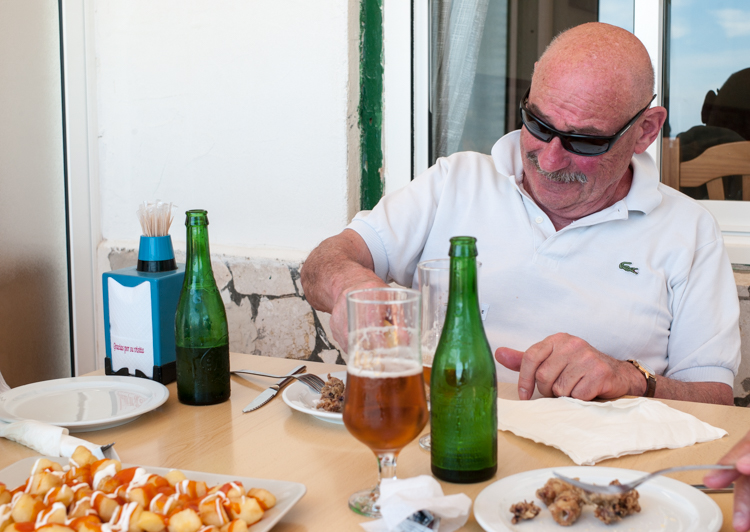 20_31
As I usually do when I eat at Hostal Maruja, I took some pictures of the adjacent Playa del Pinet, this time with an infrared filter on my M8: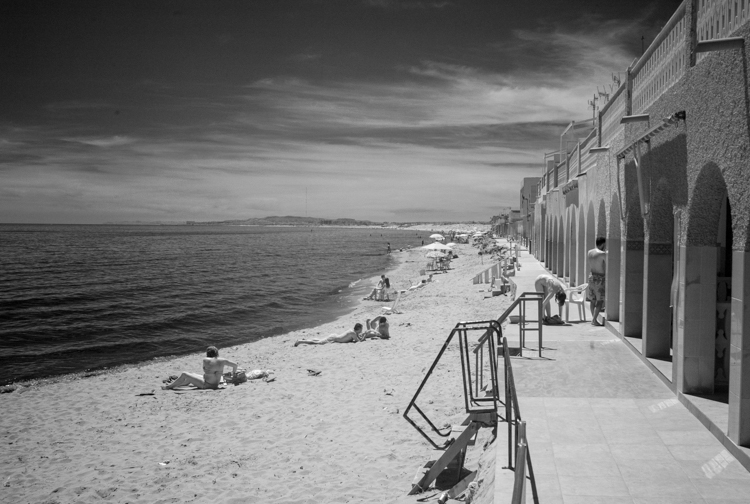 20_32
I then turned my attention to the other guests: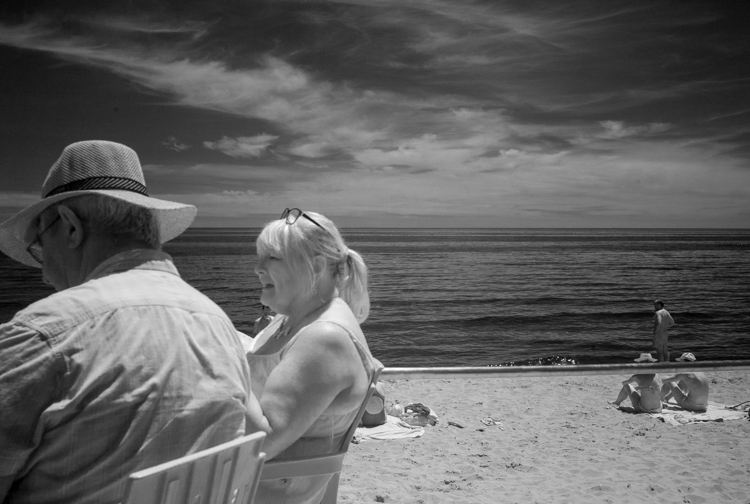 20_33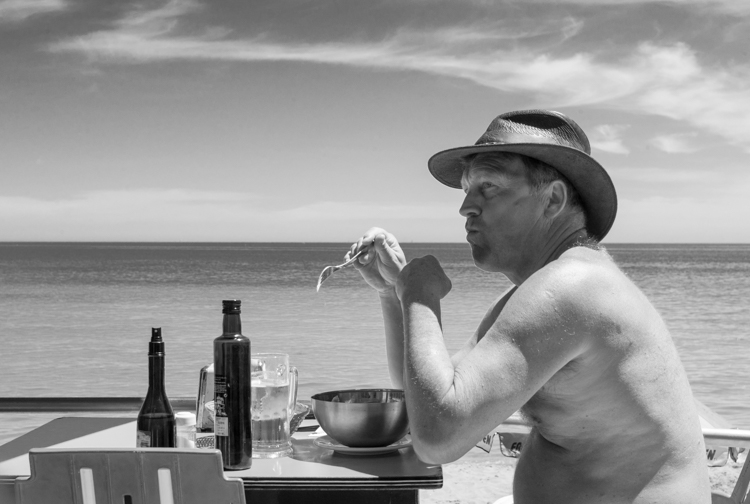 20_34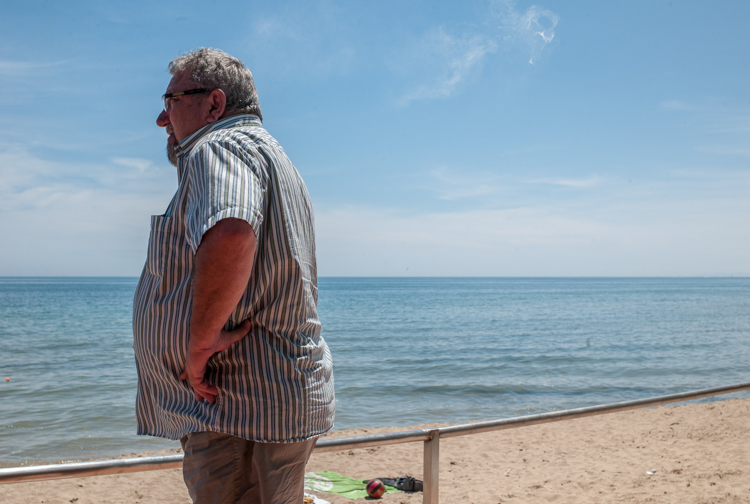 20_35
Playing a match of pétanque is a tradition when we get together. We went to play at a piste in El Campello, popular among the resident French population. I played awfully on the day but I got some pictures: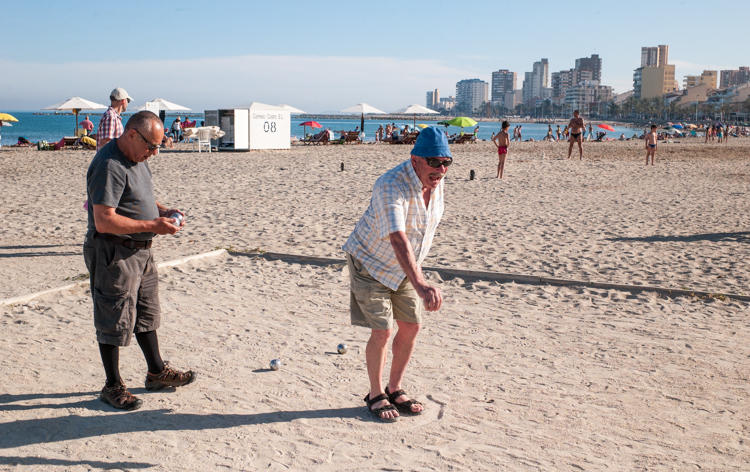 20_36
That's where I need to throw it: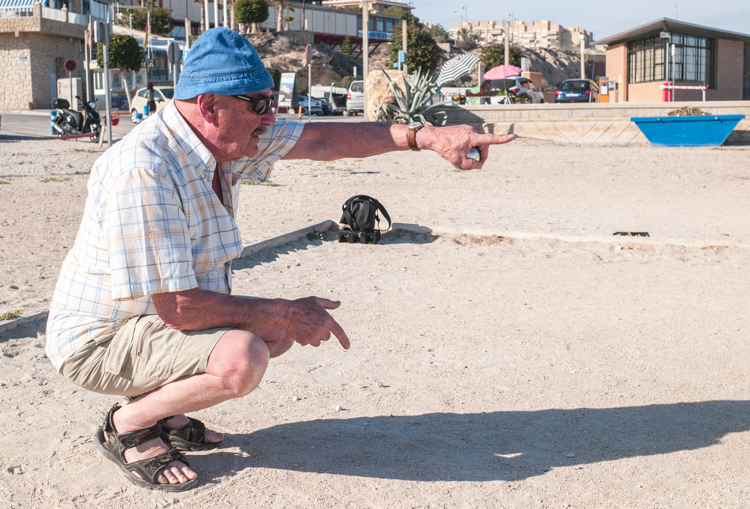 20_37
Throwing the boule for France: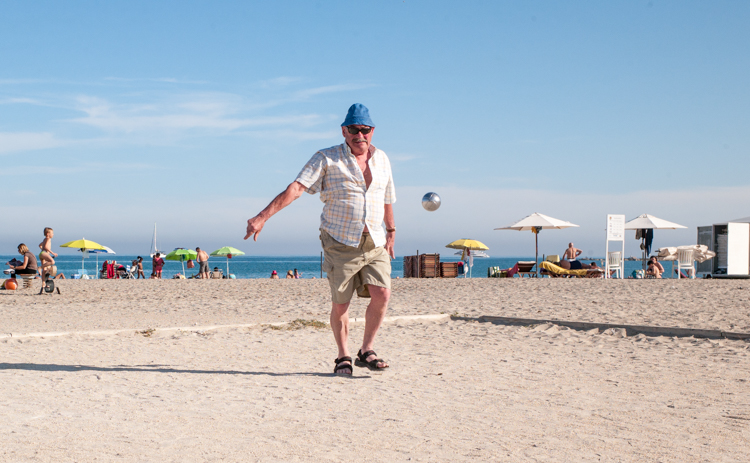 20_38
Throwing the boule for the USA: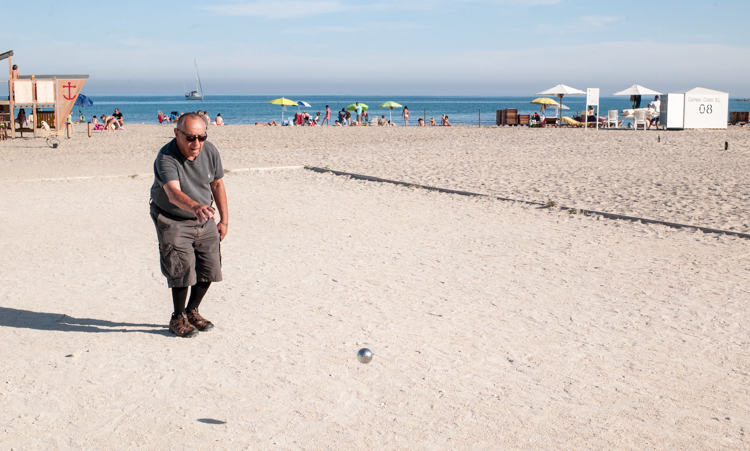 20_39
Checking who is closest: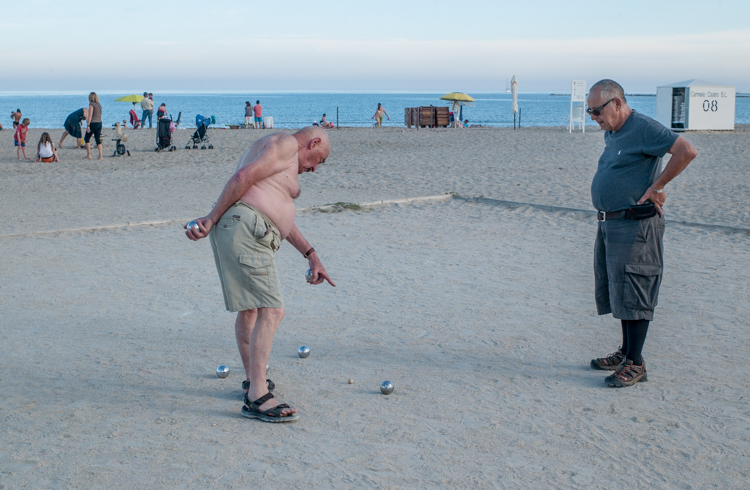 20_40
Finally, on Saturday night, we are preparing dinner and Joseph is performing an extremely important task (hence the serious face):