My sister and brother-in-law left to go home to Poland on Sunday morning, and as if on cue, autumn really got started, with a couple of rainy days, a rarity in Alicante. But even during the rest of the week, most mornings there were interesting cloud formations, and since this was a busy week at work, and I therefore did not get out much except when walking the dog, clouds feature prominently this week.
43_1
A little girl who does not mind the rain: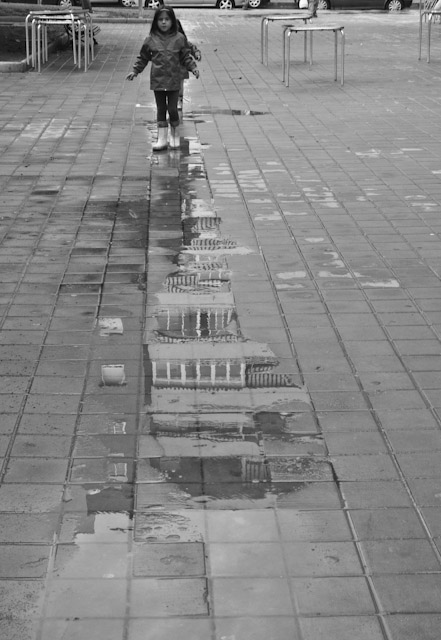 43_2
More wall art from my neighbourhood:

43_3
The almost-deserted beach at Villajoyosa. The water is still warm enough to swim, though: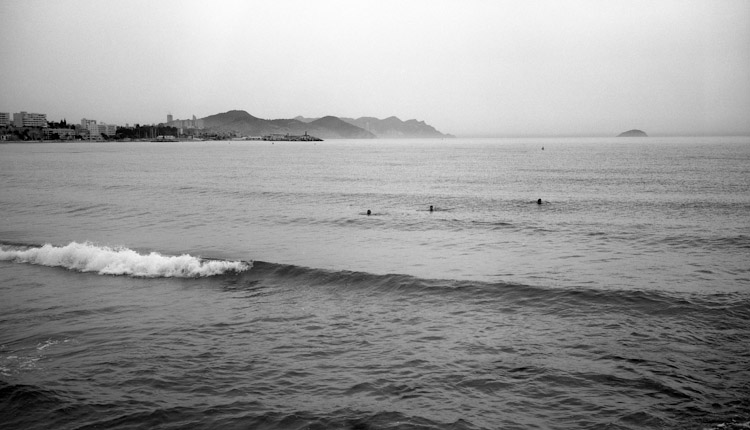 43_4
The first of four cloud pictures. This one is from one evening when I stopped by a local supermarket to buy some basics on my way home from work. When loading the purchases into my car, I noticed the nice sky with the illuminated Castillo Santa Bárbara: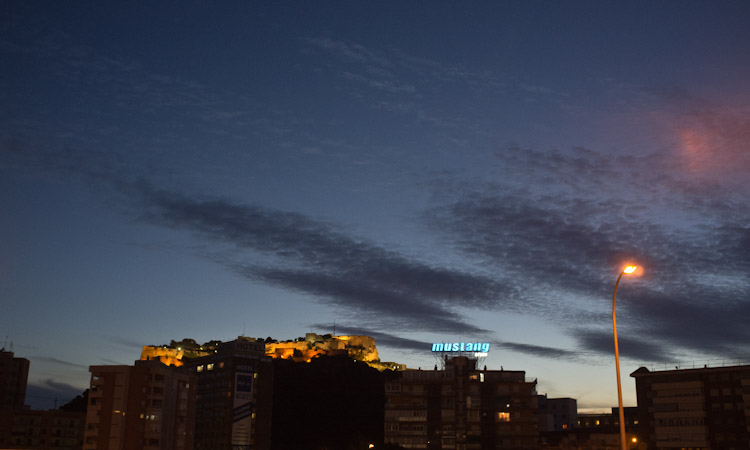 43_5
We live on a small, closed street with about 30 houses. There are still a few empty plots, and this one usually provides me with a good view of the sky when I walk Cheeta in the morning. This is how it looked on Tuesday morning: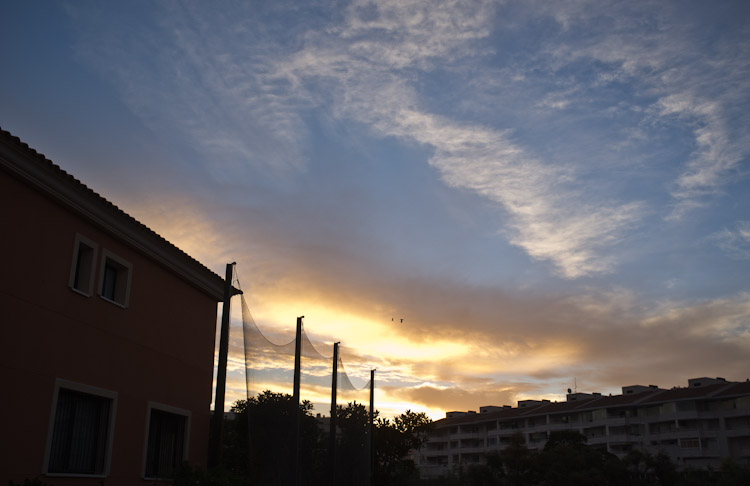 43_6
Same place, Wednesday morning: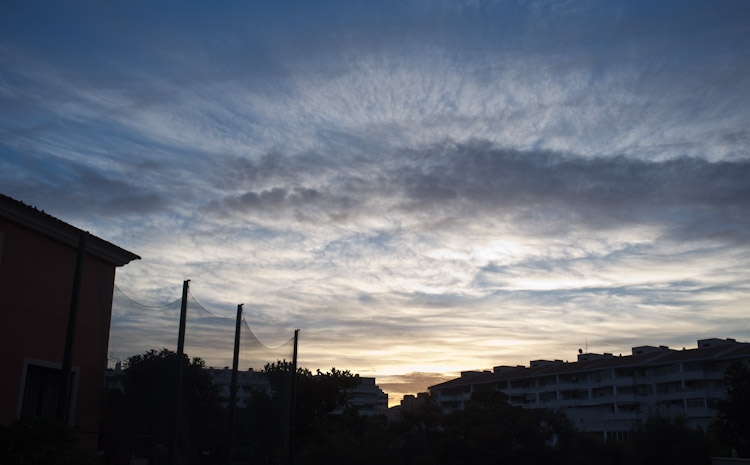 43_7
And Thursday morning: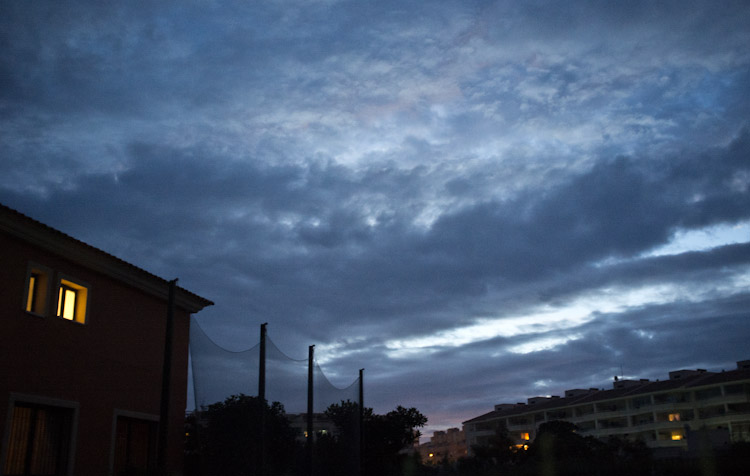 43_8
Thursday evening we had the monthly wine tasting at the office. There is a serious side to it, but let's face it, it is mostly about having a good time: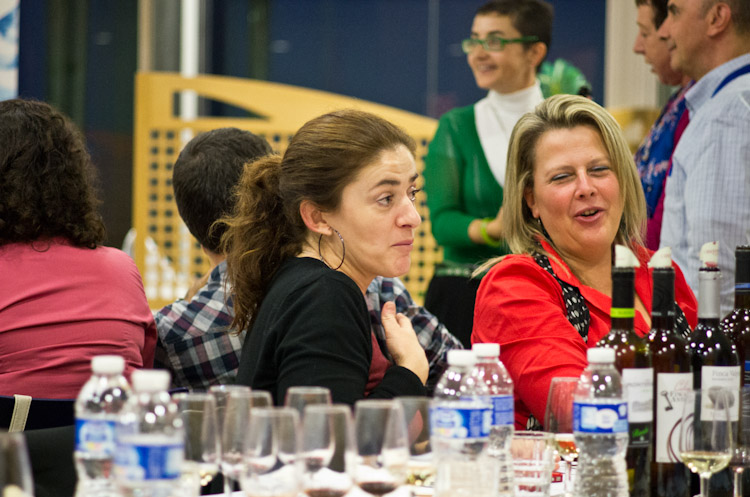 43_9
The successive wines to be analysed are poured by volunteers: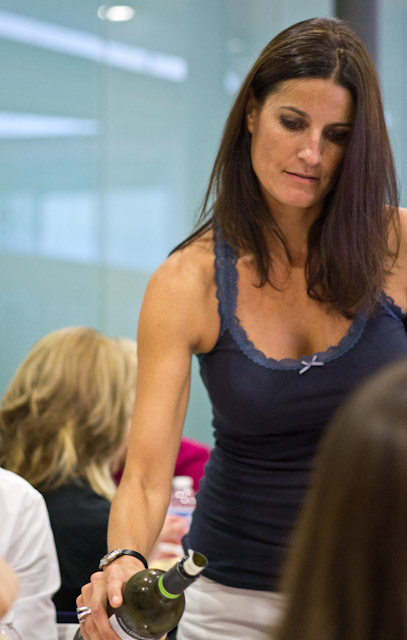 43_10
Corinne with a bottle: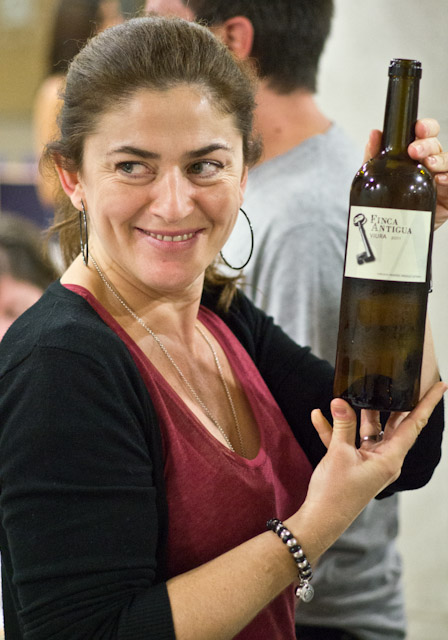 Finally, three pictures from our cooking at the weekend. My wife and I are alone now that the children are at university in the UK, but we make a conscious effort to still cook proper food and not just graze.
43_11
Saturday, my wife made moules and homemade Belgian fries for lunch: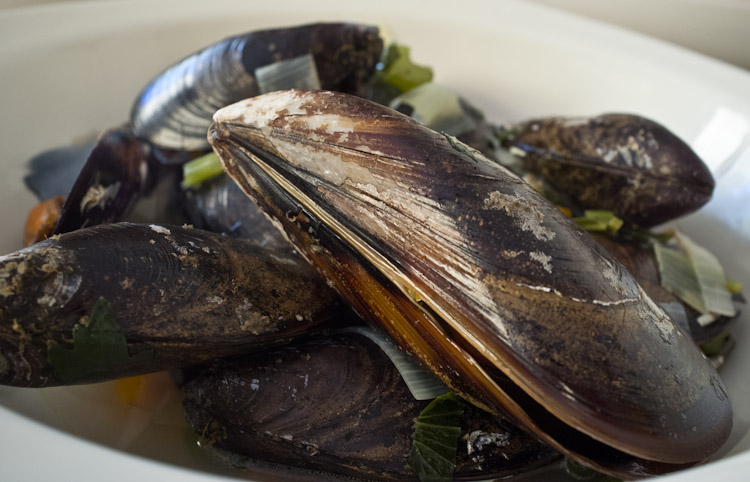 43_12
A nice specimen: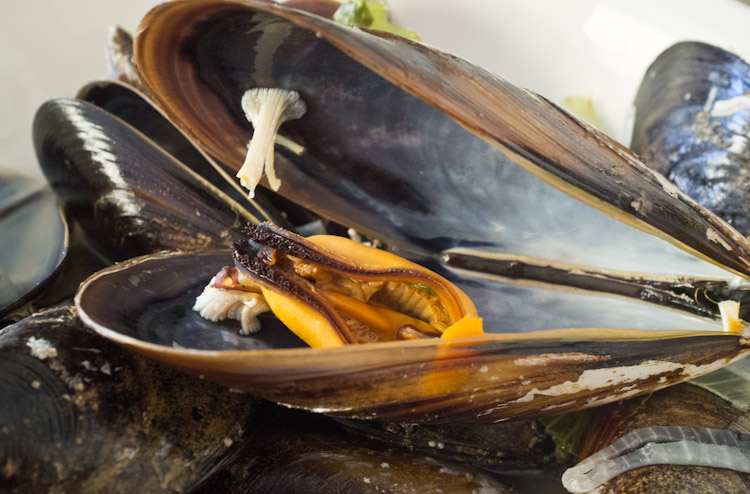 43_13
In the evening, I made a dish called "un-slimy okra", basically okra baked for 15 minutes with halved cherry tomatoes and some olive oil, garlic, salt and pepper. Simple, delicious and light. Cheeta liked it too: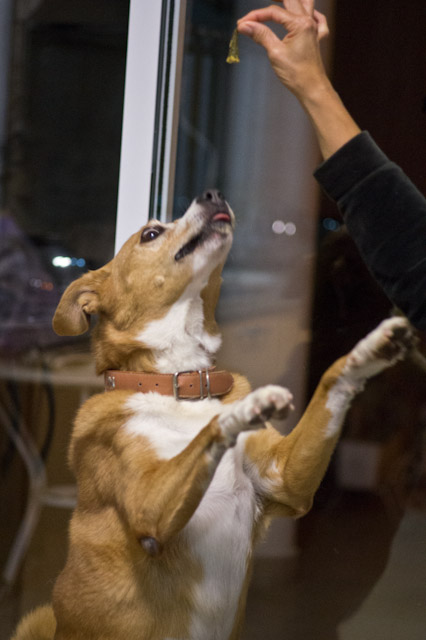 And thus ended the week. Next week should be more interesting photographically speaking, as I will be travelling to Barcelona and Denmark.