The week began in Toledo; my visiting French and US family were flying from Madrid to Tel Aviv Monday morning, so I decided to show them Toledo during Sunday, spend the night there, and then take them to Madrid in the morning–Toledo is less than 100 km from Madrid. It also gave me an excuse to visit this beautiful city for only the second time.
21_1
We arrived in the neighbourhood near our hotel in Toledo and stopped for lunch at a restaurant with this view from the parking: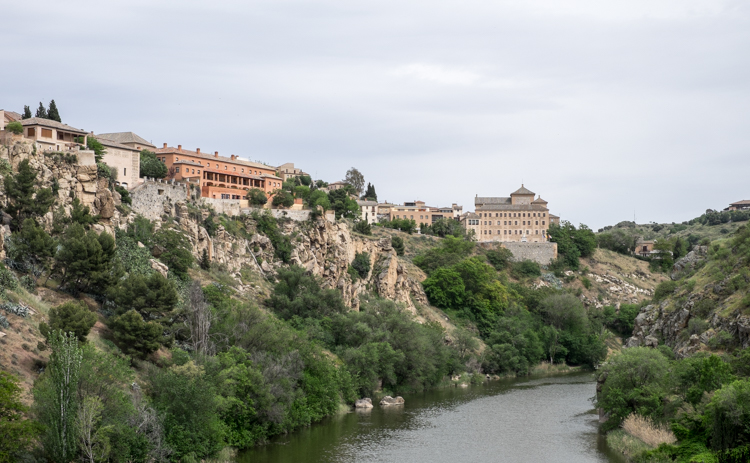 21_2
Joseph is always happy when food is on the way. He is a great French patriot but is very open to food from other countries: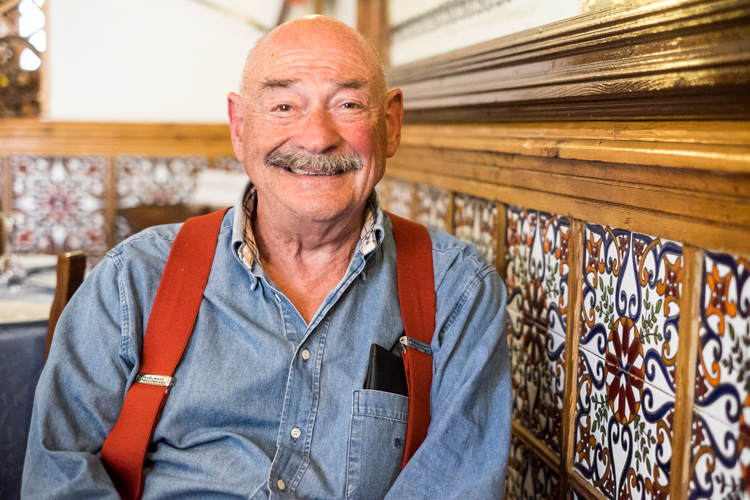 21_3
Alina, uncle Zev's wife, from Florida: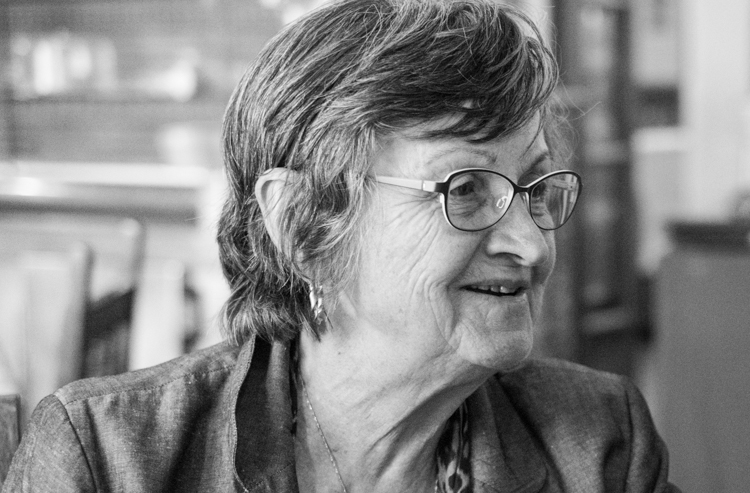 21_4
After lunch, we checked in at the hotel and then made our way to the centre to walk around Toledo. There was only time for a few highlights, the first of which was the Santa Maria la Blanca synagogue. Built in the late 12th century, it is the oldest synagogue building in Europe. It was converted to a church after the expulsion of the Jews in the 15th century (hence the strange name) and was later used used by the military before becoming a museum, although still a property of the Catholic Church. It is an interesting place as it shows the mixture of styles that is characteristic of medieval Toledo: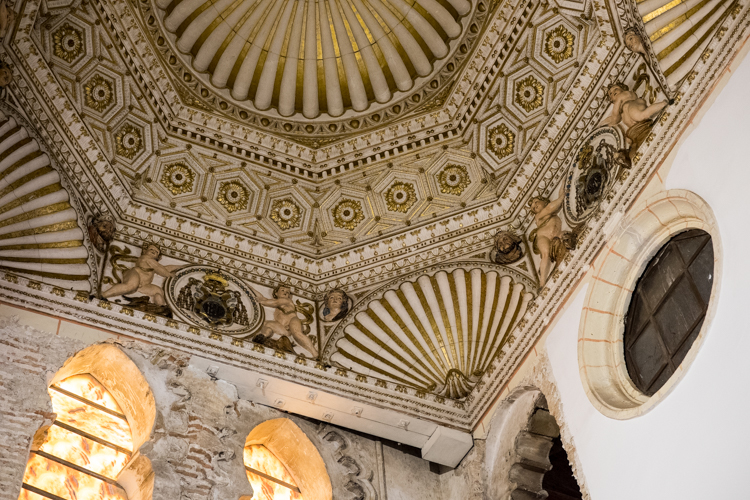 21_5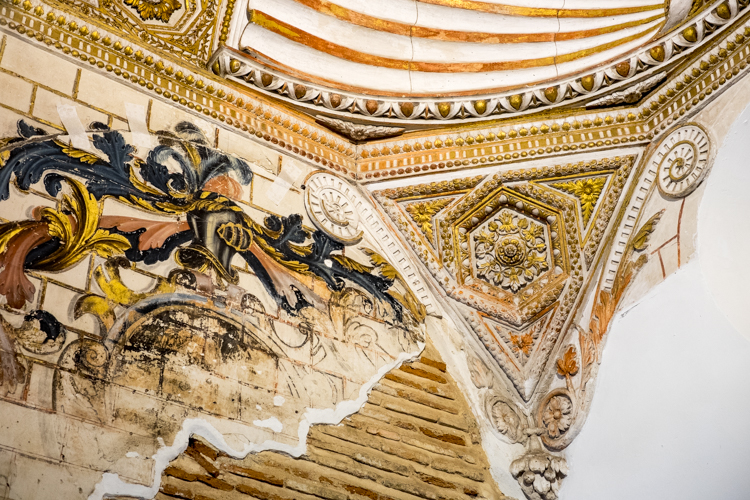 21_6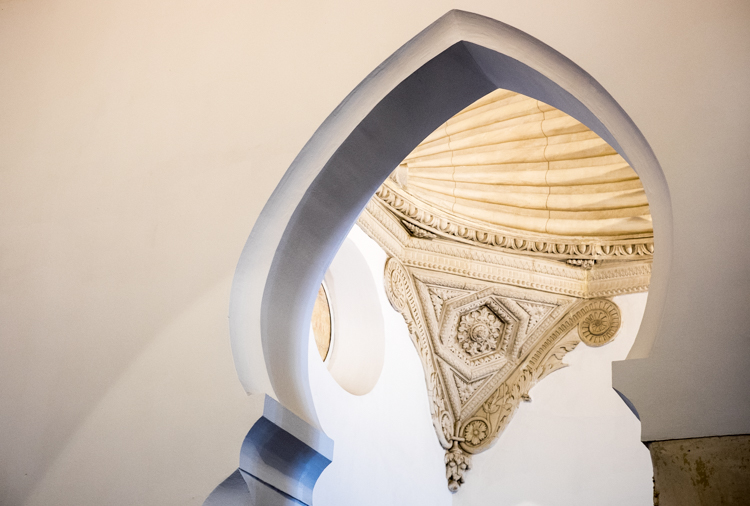 21_7
We then made our way to Toledo´s cathedral, a magnificent church which also contains many paintings by the likes of El Greco, Velazquez and Titian. Even though Joseph is 84 and Zev and Alina are in their late 70s, it was no problem for them to negotiate the streets of Toledo, even though many are like this: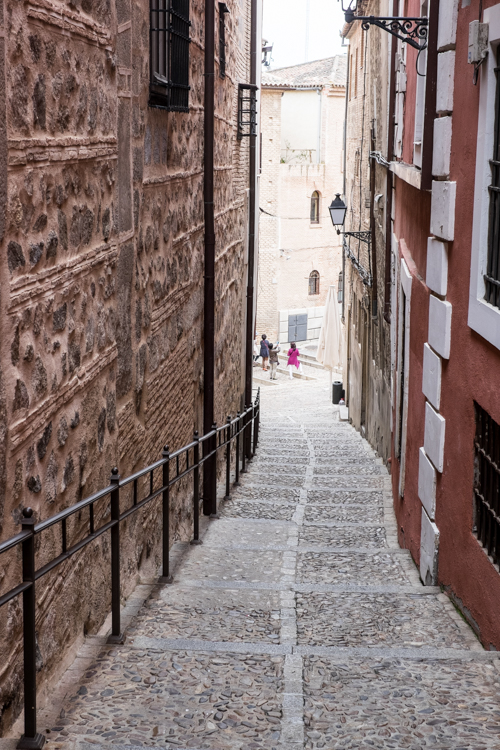 21_8
A splash of colour: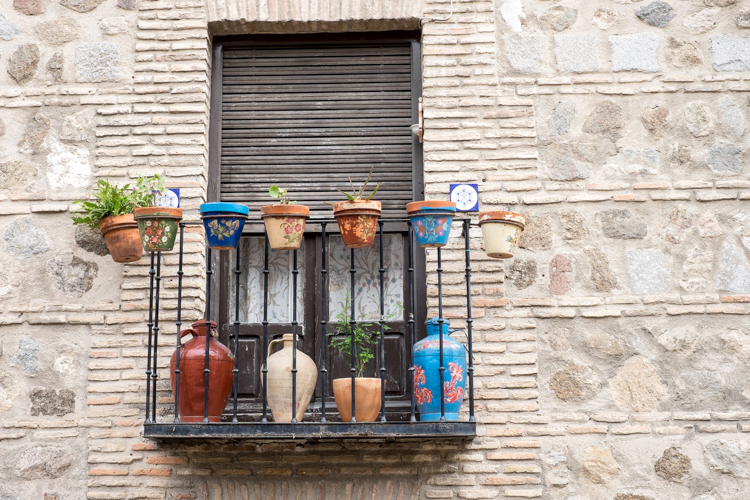 21_9
The splendour of the cathedral is truly something to behold: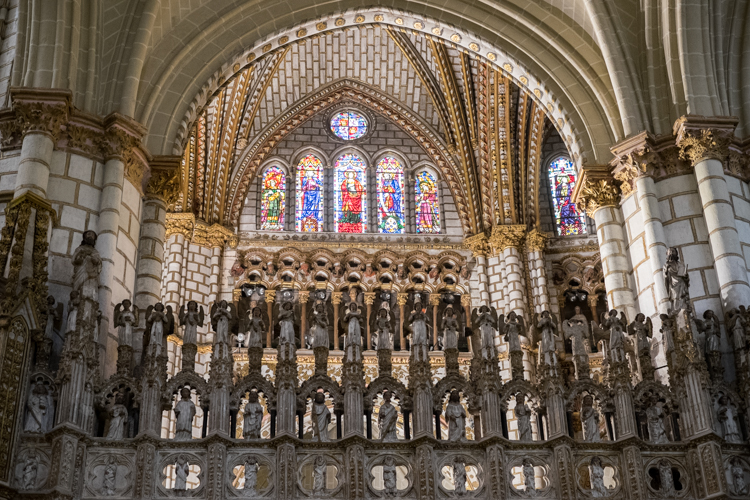 21_10
There is a room with portraits of all archibishops of Toledo, going back to the early Middle Age: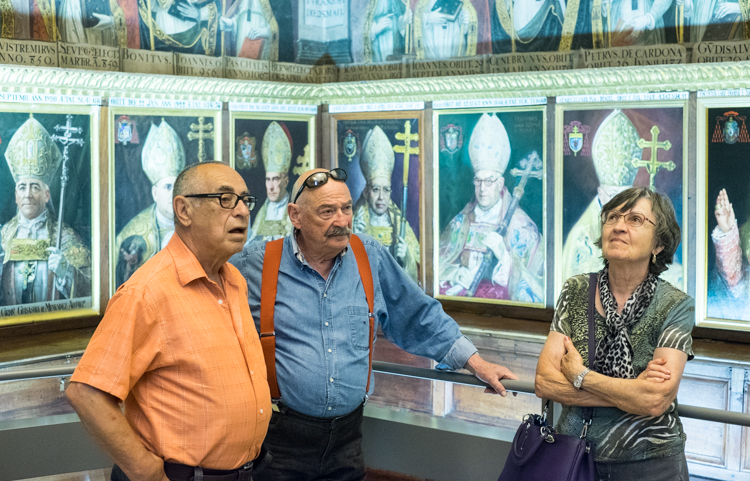 21_11
And great art everywhere you look. The church sure had a generous decorating budget: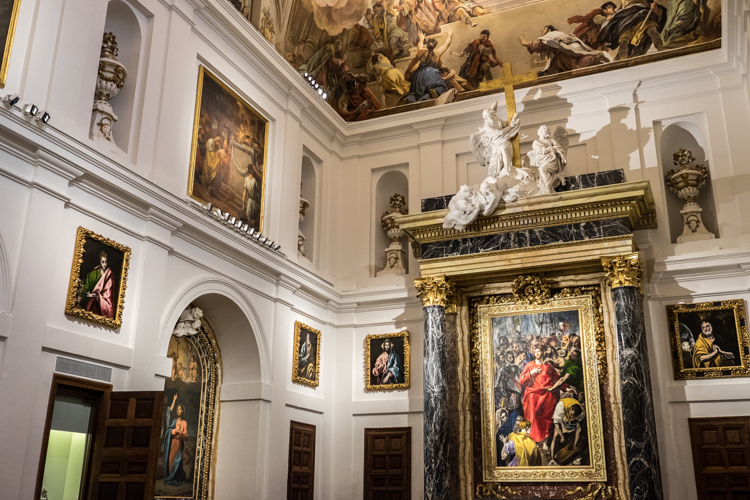 21_12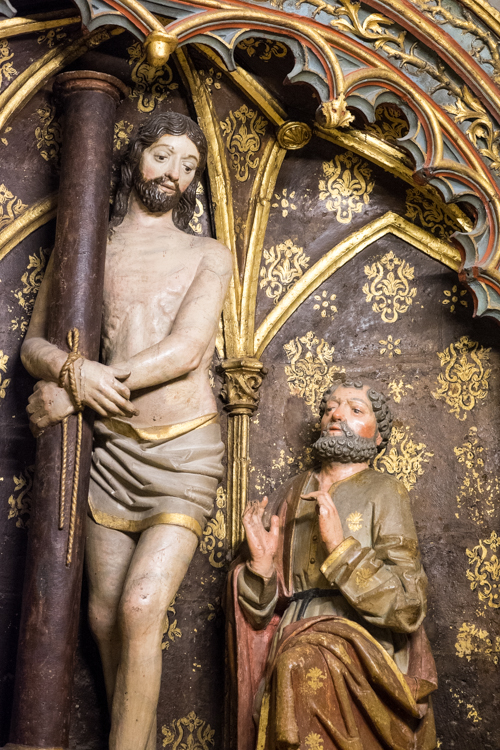 21_13
Zev and Joseph discussing something next to a painting by Titian: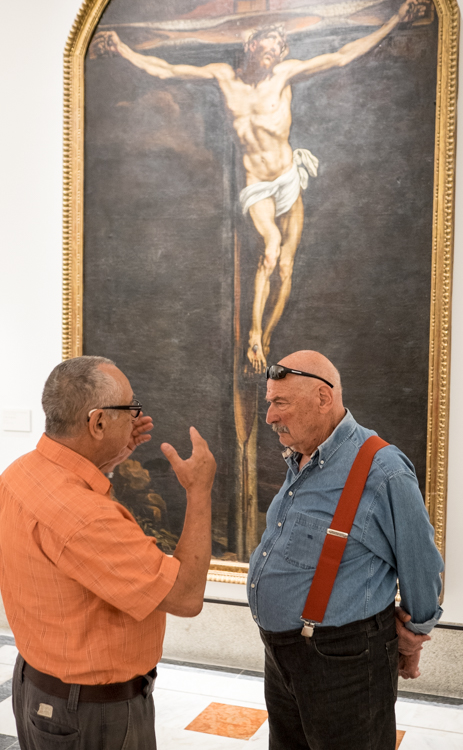 21_14
The discussion continues over a beer on Plaza Zocodover–a wonderful square with many cafés and bars, but in the dark past the site of public executions and bullfights: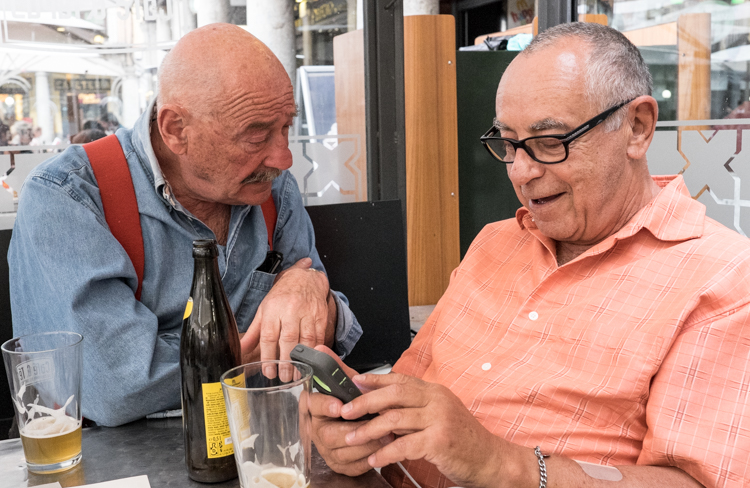 21_15
Looking down on Calle Cervantes: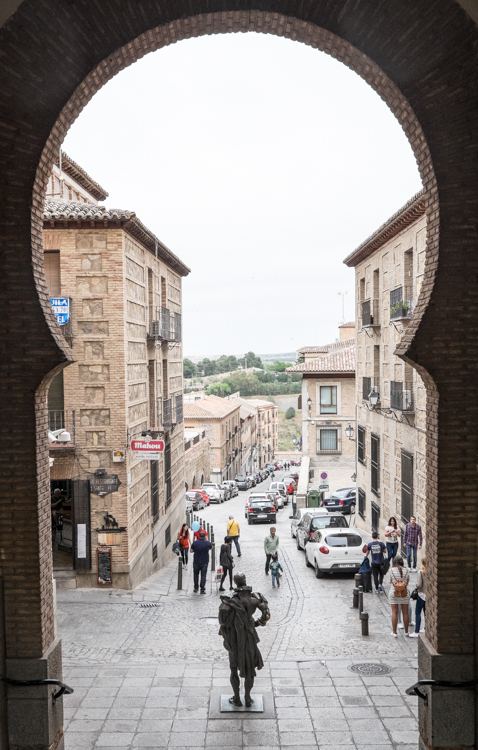 21_16
Cervantes, the author of Don Quijote: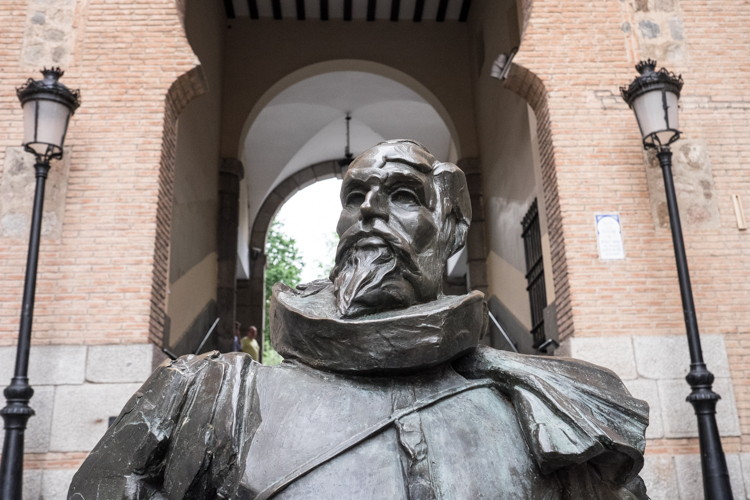 21_17
And finally, after all this walking, some tapas, Toledo style: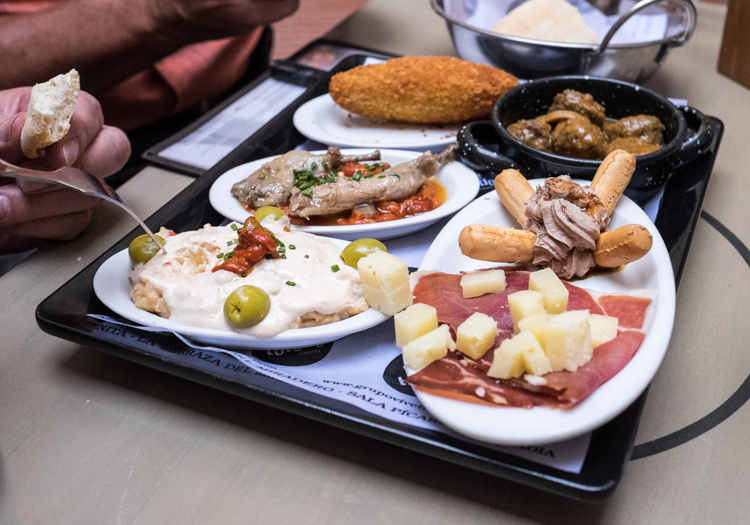 21_18
Sunday night, the streets are quiet: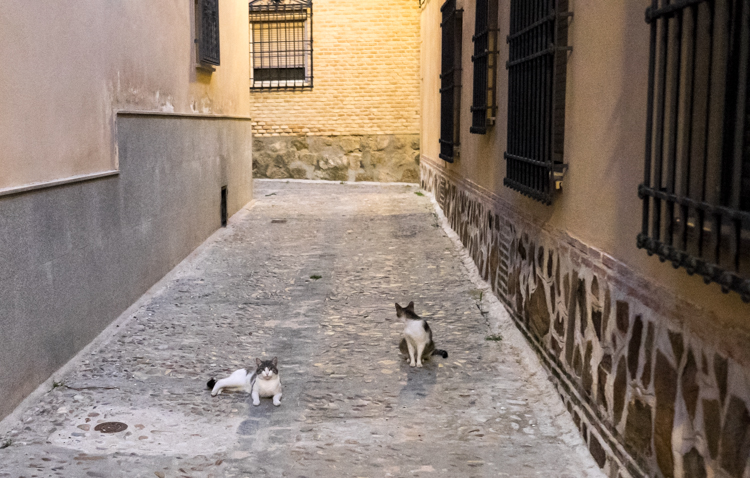 21_19
Crossing the Tajo river on the St Martin bridge: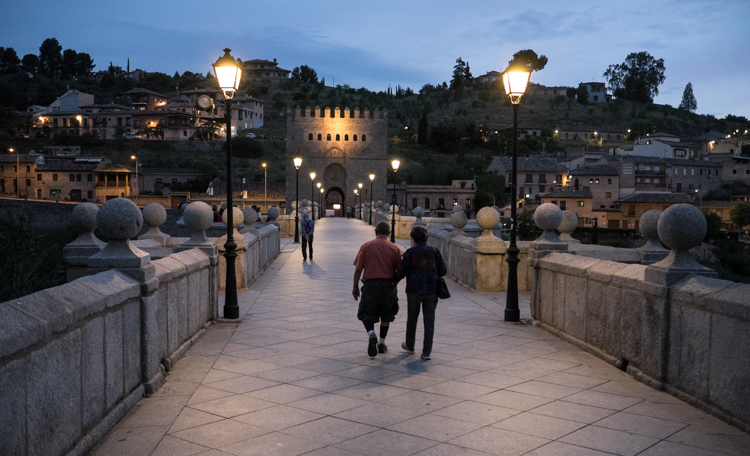 21_20
Some evening sky to finish the day: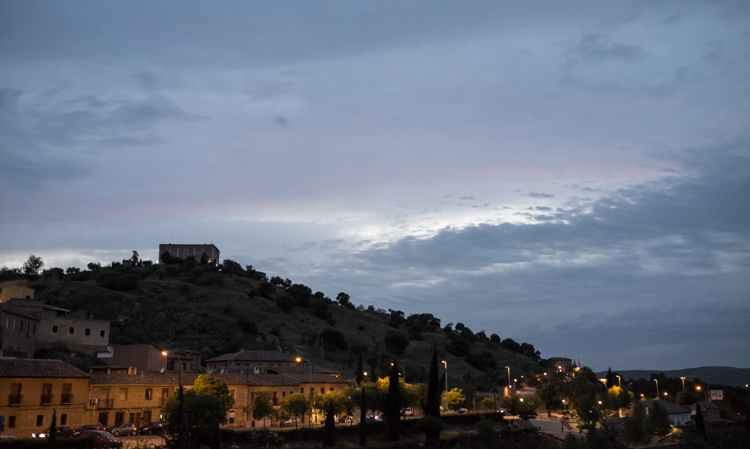 21_21
Monday morning, before leaving, I got some views from the hotel: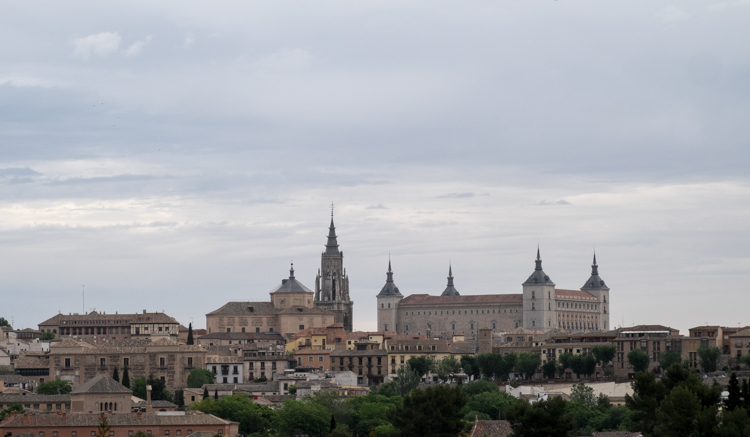 And then we got a taste of Madrid Monday morning suburban traffic, I dropped off my relatives at the airport and drove back the 440 km to Alicante to spend the afternoon at work.
21_22
Tuesday morning I had another physio session and continued to explore visually the plants in the treatment room, and in the neighbouring treatment room: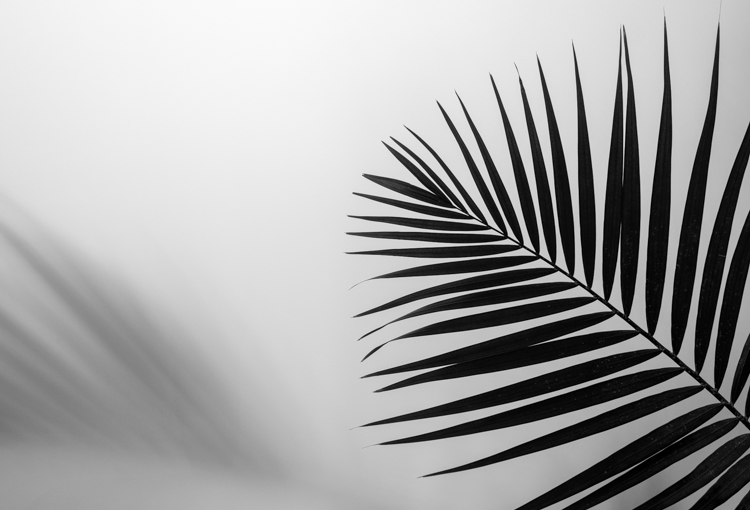 21_23
The rest of the week was all work and exercise. But then the weekend came and we had a party hosted by our Spanish/French friends: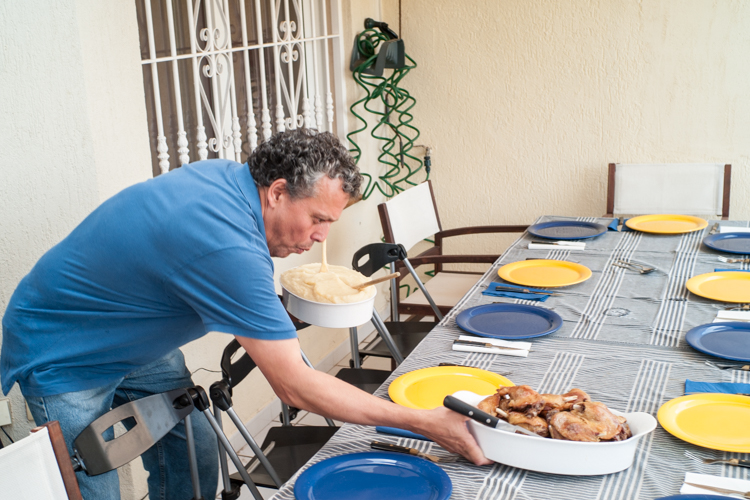 21_24
"You don't say!…":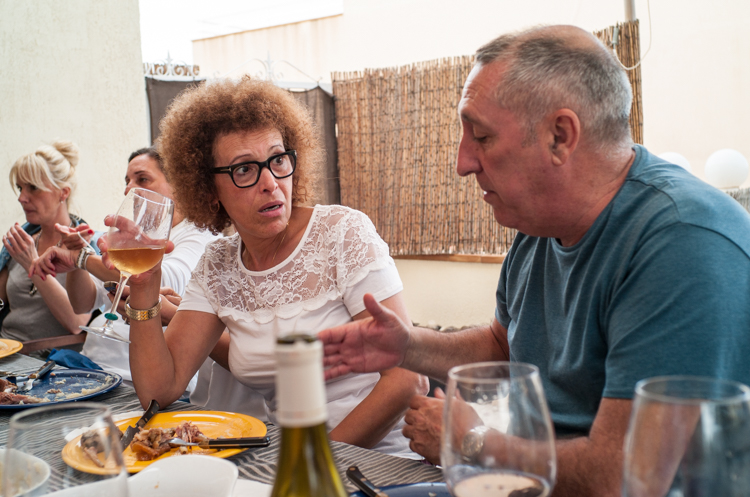 21_25
Eliot and Axunta being lovey (could also be the wine):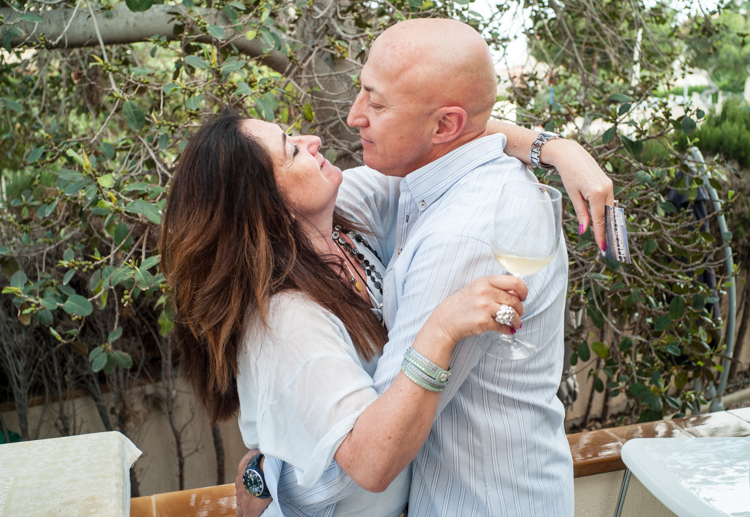 21_26
Proper French cheese: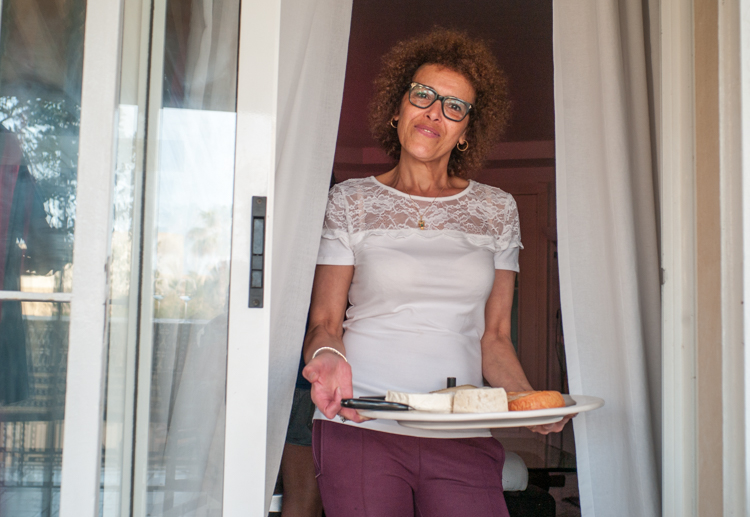 21_27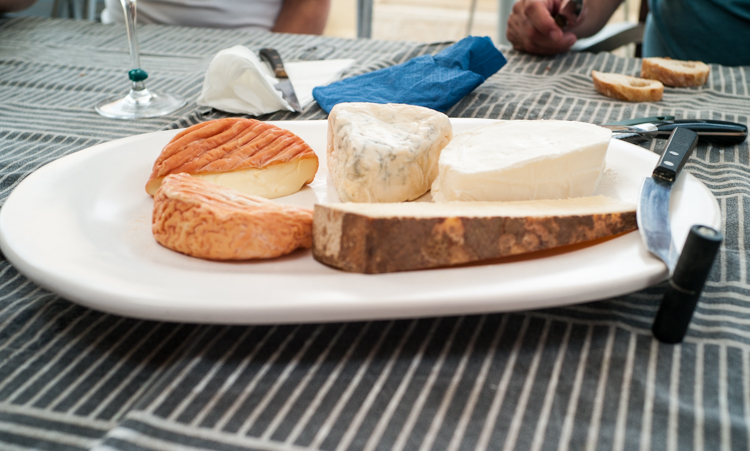 21_28
We all attacked: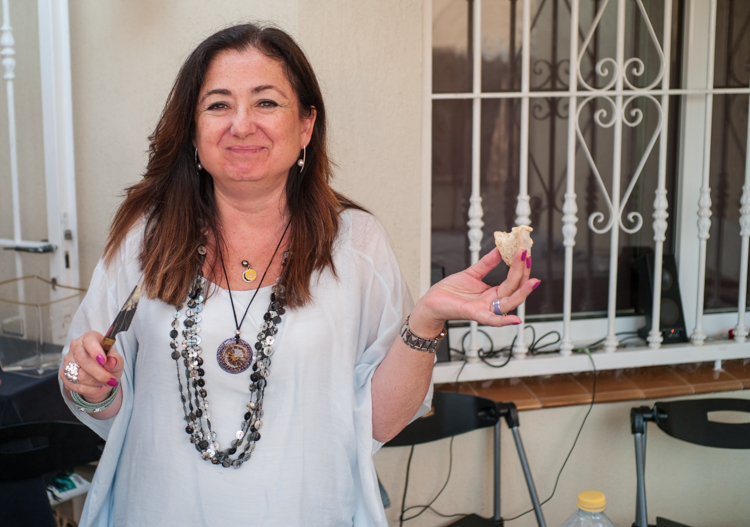 21_29
The aftermath: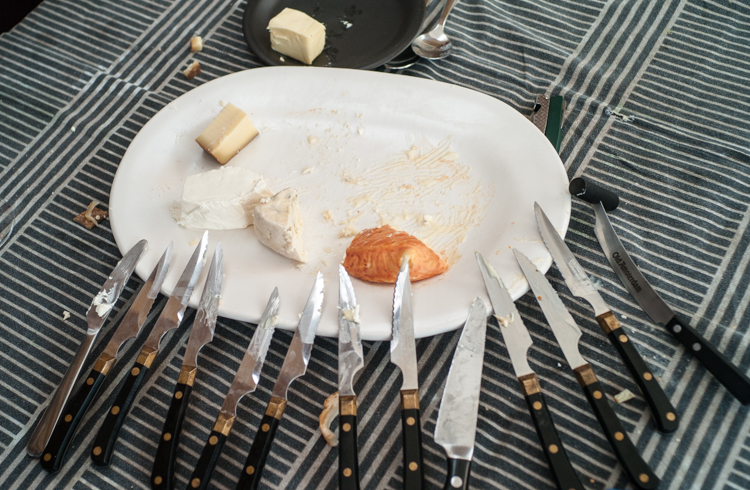 21_30
Meanwhile, our hosts' dog just chilled out. My Cheeta would have been scavenging all over the place to try to steal food, but this dog is more civilised: