The week started in Wrocław in Poland and finished back home in Alicante.
26_1
This is my childhood home in a suburb of Wrocław called Brochów. I lived here with my parents and my sister from 1962 until 1972, when we emigrated to Denmark. The house has a history. It belonged to a German family before WWII, when this part of Poland was part of Germany, Wrocław was called Breslau and Brochów was called Brockau. In 1945 Poland was basically moved about 200 km to the west. The Soviet Union annexed a large swathe of land in the east, while Poland got a large chunk of eastern Germany, including my birthplace. About 3 million ethnic Germans were forcibly resettled in what was to become East Germany, and their place was taken by Poles kicked out in the east. It is so nice to be in this part of Europe and witness the peaceful coexistence of today. The house looks a lot nicer today than it did when we lived in it: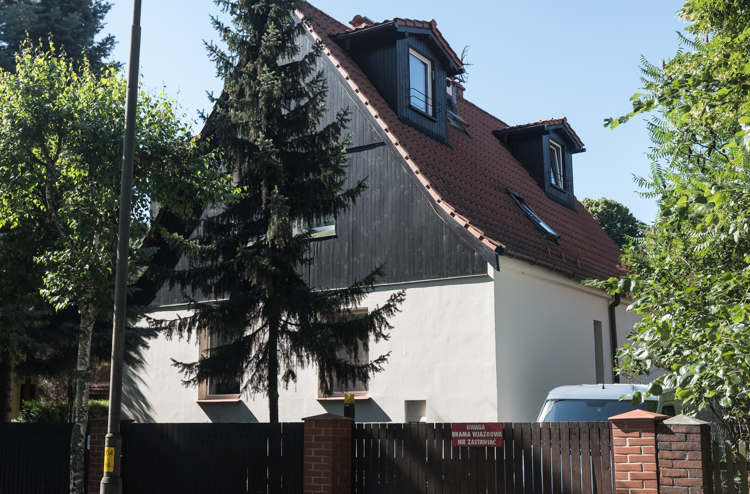 26_2
Later on Sunday, we went to the Century Hall to look at some modern art. But there was also a Belgium-style brocante (or junk market) outside: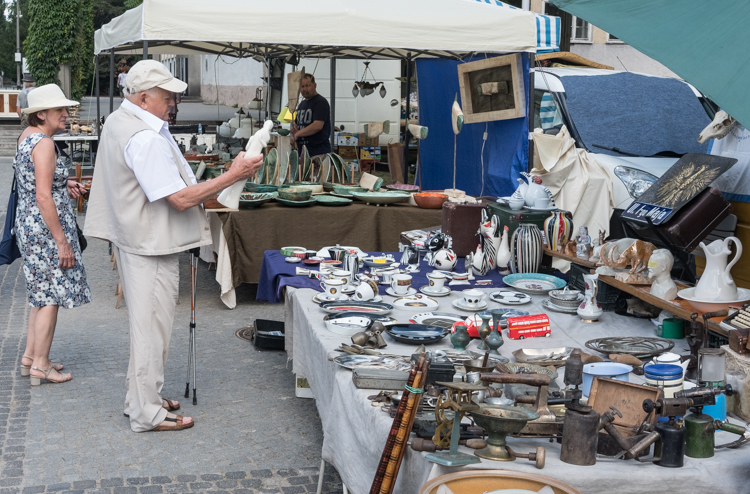 26_3
Art, sort of: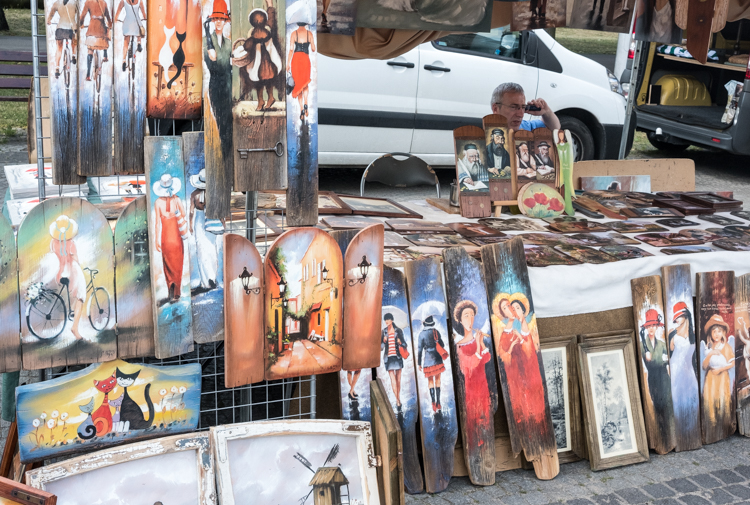 26_4
Cups and knicknacks: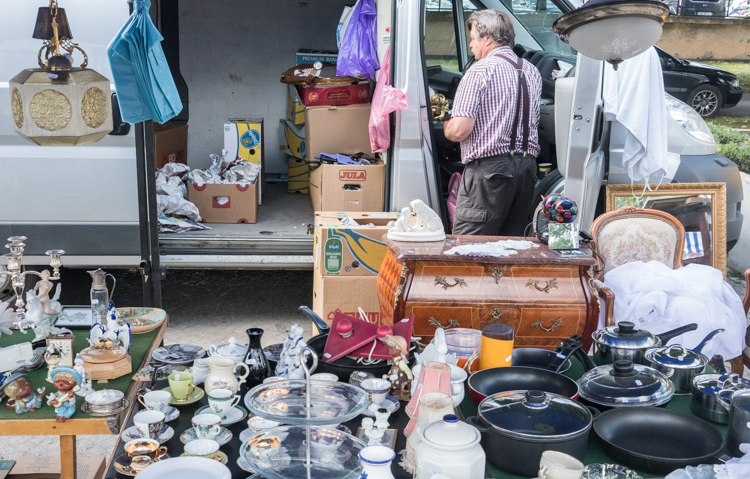 26_5
Diversity, to put it mildly: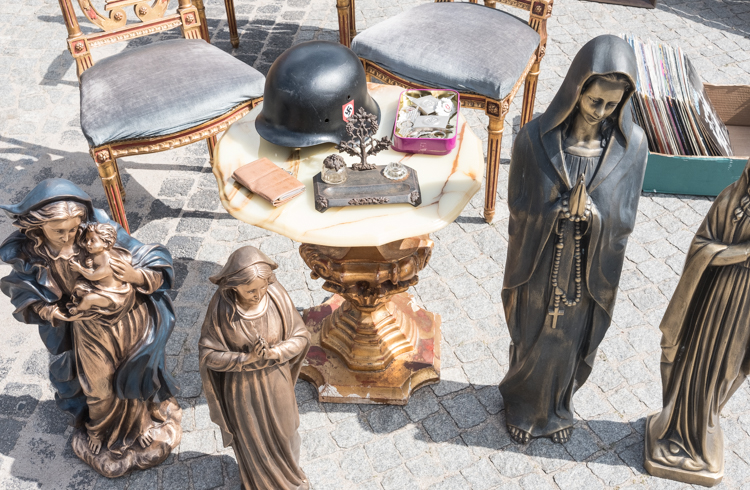 26_6
As usual in this kind of setting, the people are the most interesting aspect: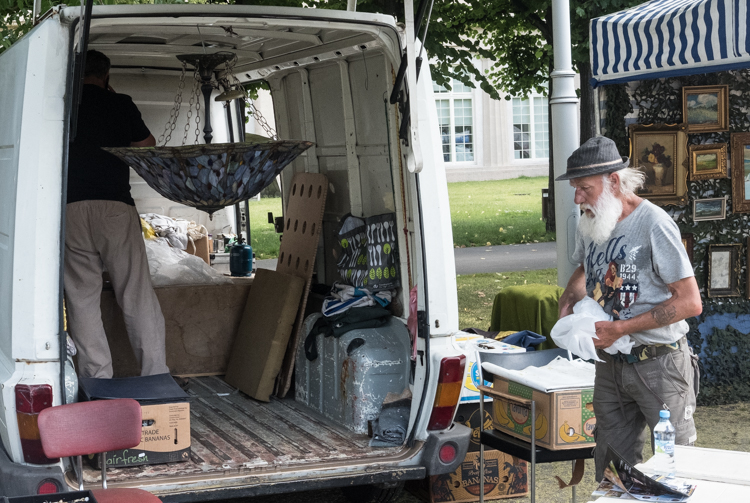 26_7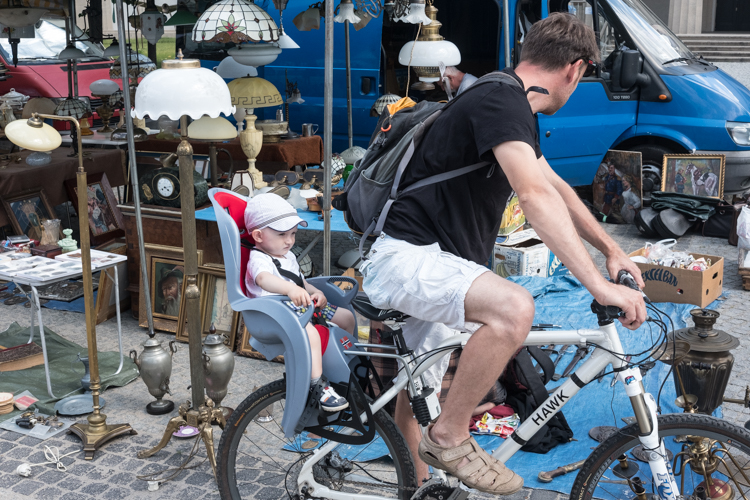 26_8
I sensed a disconnect between this guy's shirt and his dog: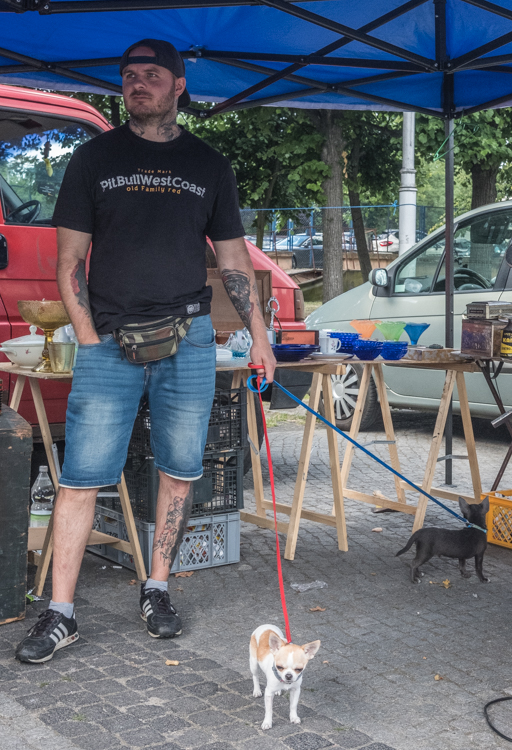 On Sunday evening, I flew back to Alicante. More pictures from Wrocław can be seen here.
26_9
On Tuesday we were visited at the office by Piotr, the Polish economist from the OECD with whom we just published a major study on trade routes of counterfeit goods. We spent the day planning our future joint studies, but there was also time to enjoy lunch at Hostal Maruja. Here are the two Polish economists, Piotr on the left and Michał, from my team here in Alicante, on the right: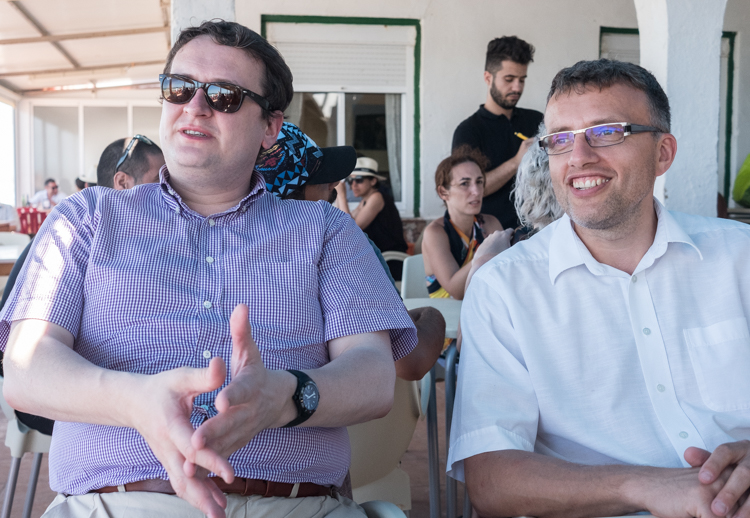 26_10
A waiter takes an order: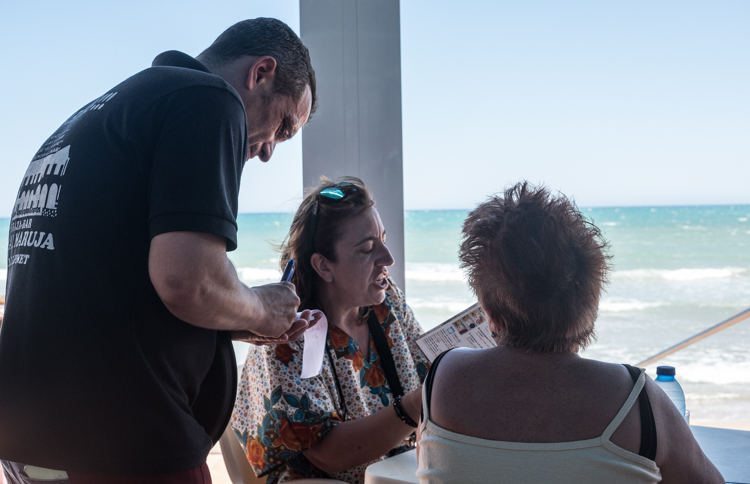 26_11
Piotr and the after-lunch chupitos: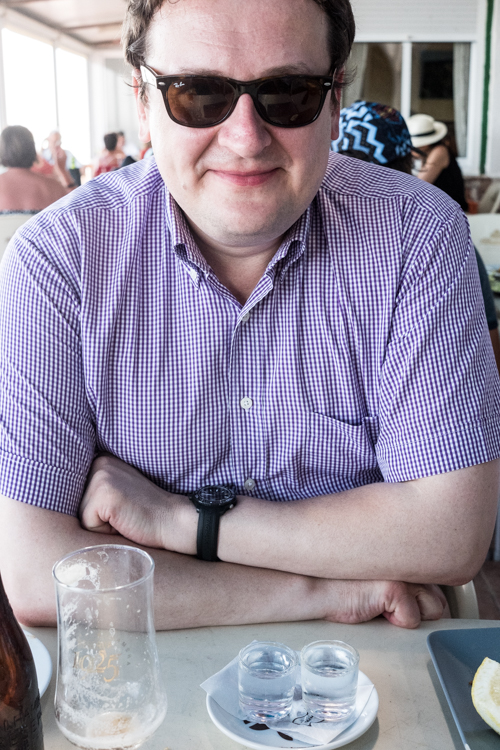 26_12
Then Friday arrived, and since it was the last Friday of June, we had our usual noontime drink…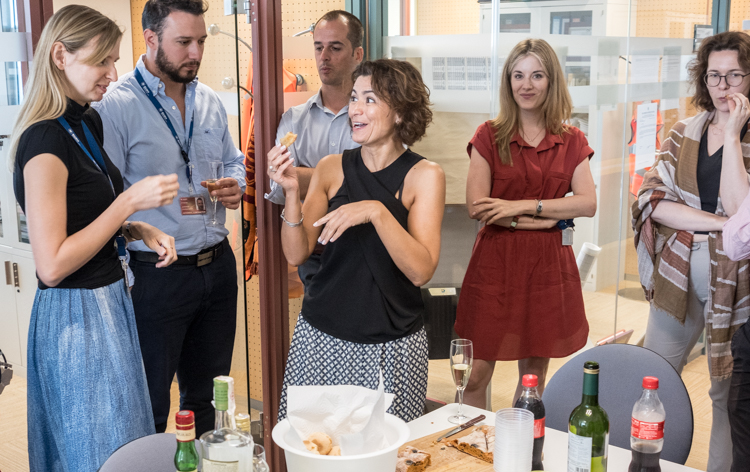 26_13
…and snack: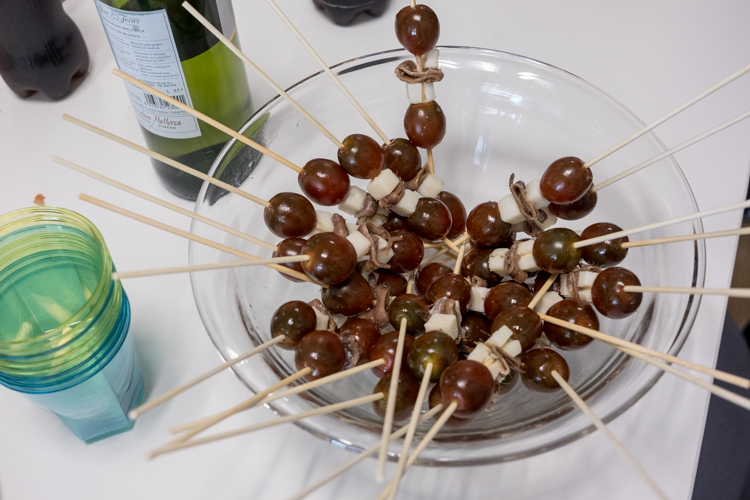 26_14
Then the weekend arrived, and I eagerly hit the mountain roads on my bicycle. But on Saturday morning, this view made me pause: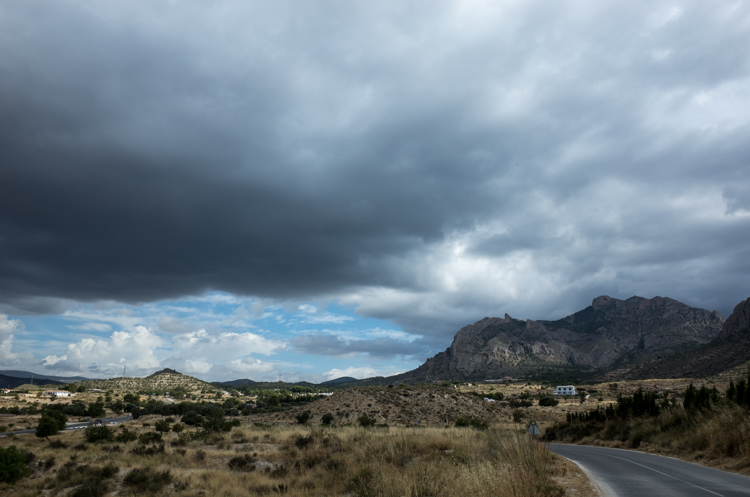 26_15
I kept on a bit further, but then I heard lightning coming uncomfortably close, and turned around. Rain is one thing, lightning is something else: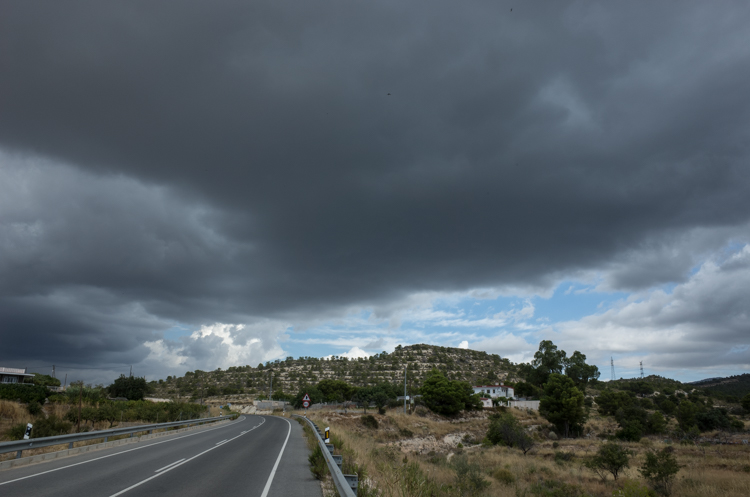 26_16
Later on Saturday, I stopped by the golf course to feed a Siamese cat that lives around Hole 15. My wife discovered it some months ago while playing. It is pretty shaggy-looking, but since it is the same breed as our lamented late Taco, my wife wanted to rescue this kitty (it is a female). But the people living around there told her that she has been there for 8 or 9 years, so she is too feral at this point to be adopted. Instead, we take food there every day, and the Taco-cat as we call her is almost always there, waiting: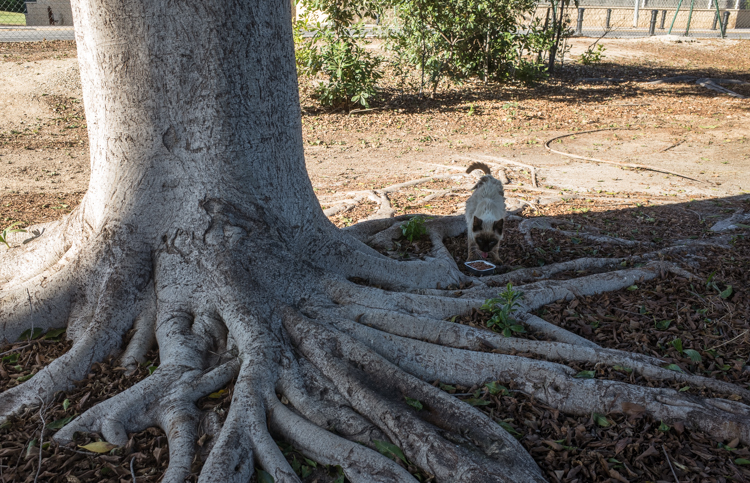 26_17