This was the last week of 2009, in fact extending into 2010. My sister and brother-in-law from Poland were here to spend the holidays with me, and between Christmas and New Year we spent three days visiting Andalucía. Most of the pictures are from that trip. A full gallery is here, but please look at the PAWs below first 🙂
Main
The A7 motorway runs southwards from Alicante, towards Murcia and then into Andalucía, to cities such as Almería and Málaga, from where ferries to North Africa depart. The Arab cultural influence was visible in this particular rest area: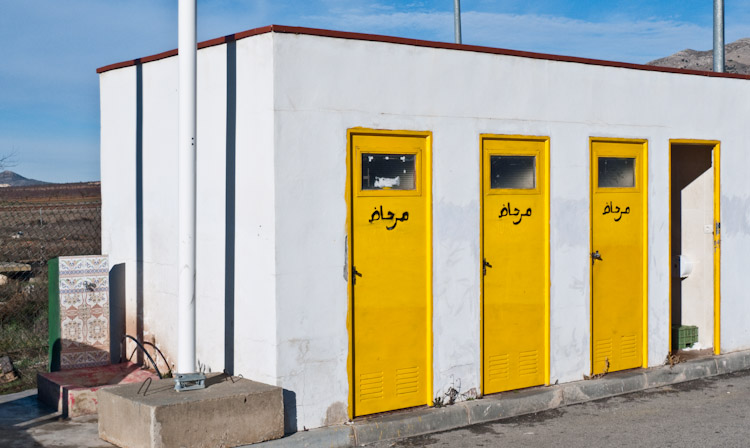 Alternates:
Alternate 1
We started the trip in Seville, my favourite Spanish city. One of the nicest spots is Plaza de España, a big square decorated with murals depicting important historical events in each of the country's provinces: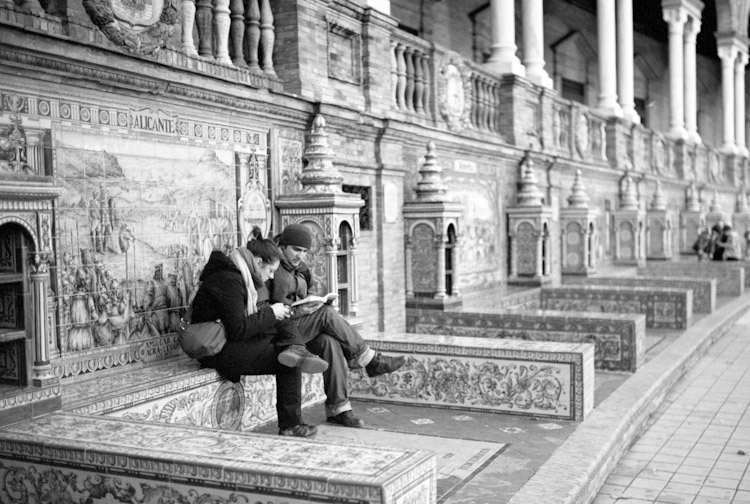 Alternate 2
The next day we went to Gibraltar, a place I had not visited before. I was hoping for a piece of England but with good weather, and that is exactly what I got: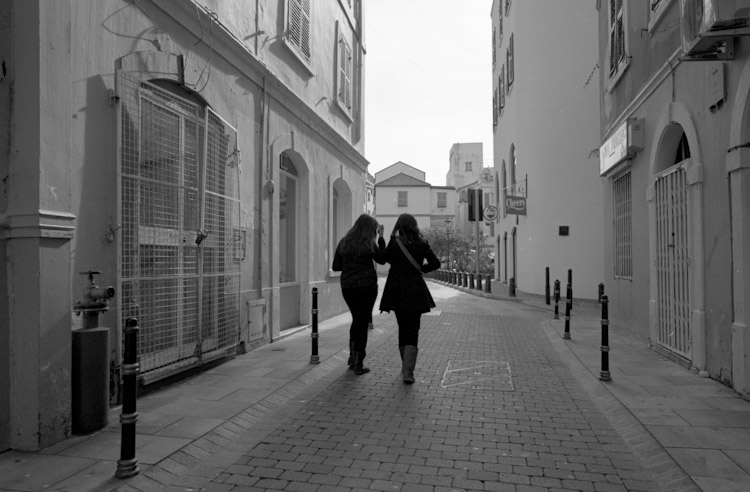 Alternate 3
My sister at the Gibraltar restaurant where we had fish & chips for lunch. To be able to eat outside in late December is a real luxury: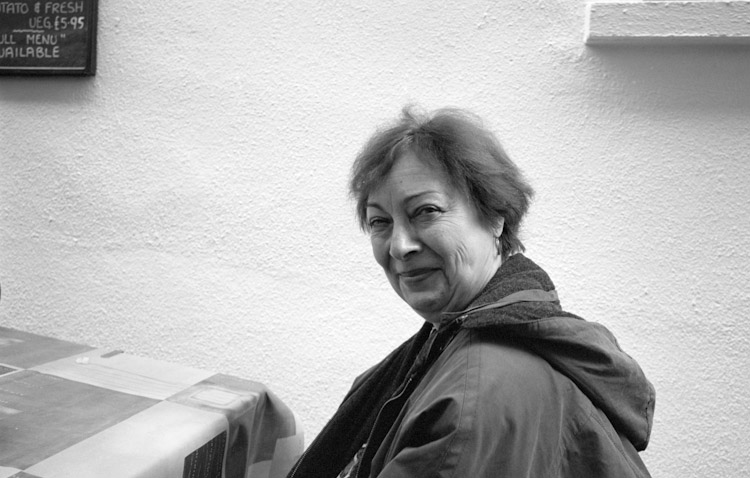 Alternate 4
A place where we had both after-dinner drinks and breakfast the next morning, in the town of Algeciras, about 20 km from Gibraltar: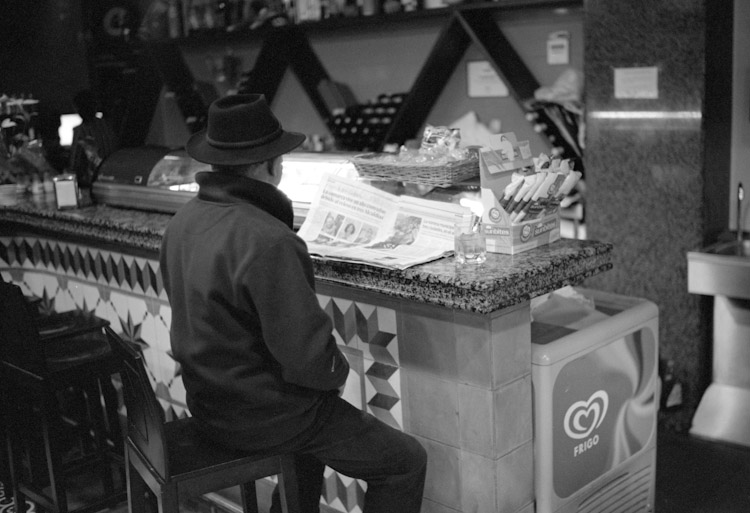 Alternate 5
We drove on to Granada, our final destination on this trip. Granada is surrounded by mountains; the Sierra Nevada range is the highest point on the Iberian peninsula: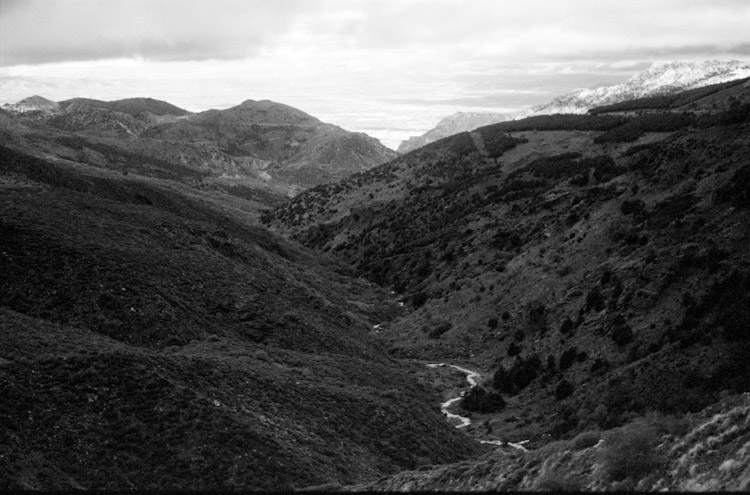 Alternate 6
Granada clothing shop–crisis fashion?: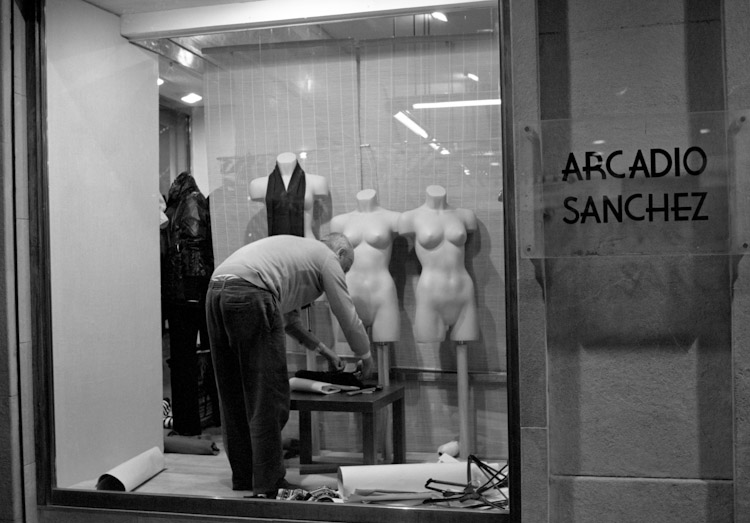 Alternate 7
Street conversation: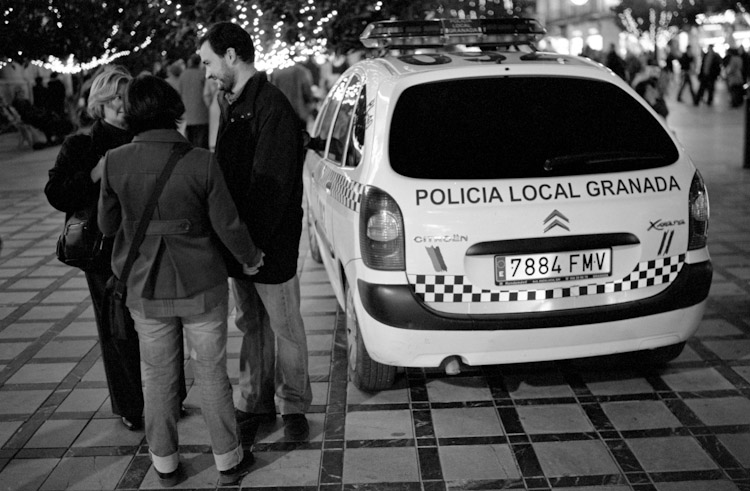 Alternate 8
Another conversation, with the bright lights of the season in the background: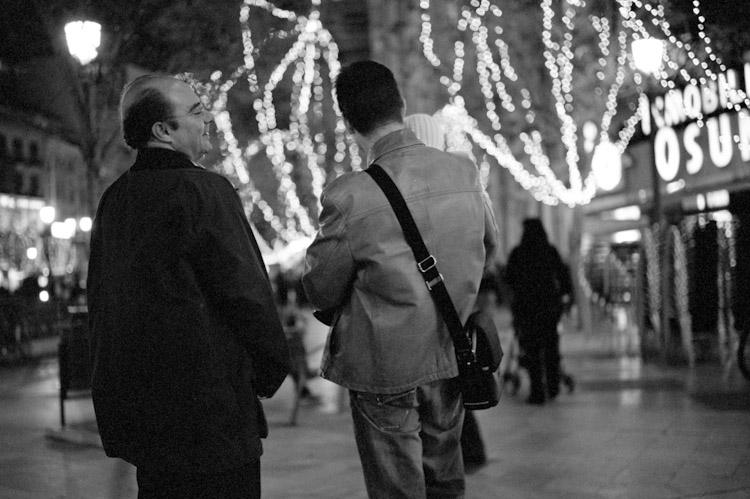 Alternate 9
A universal scene: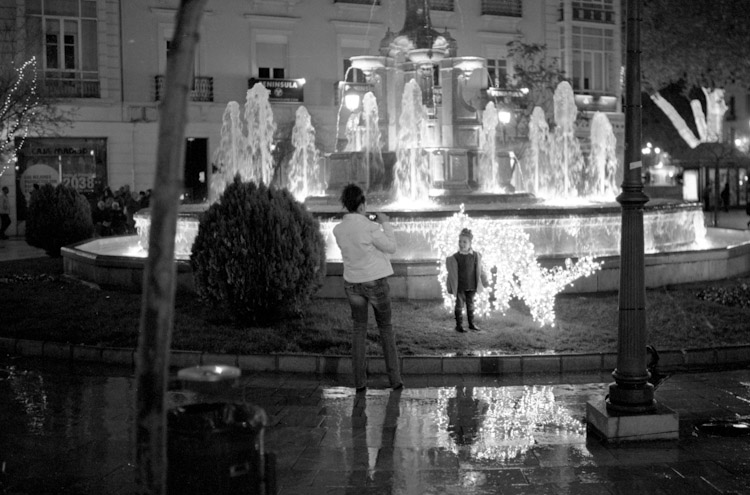 The last two images are from the last day of 2009 and the first day of 2010, respectively, now back in Alicante.
Alternate 10
Man and his kite in coordinated colours, afternoon of 31st December: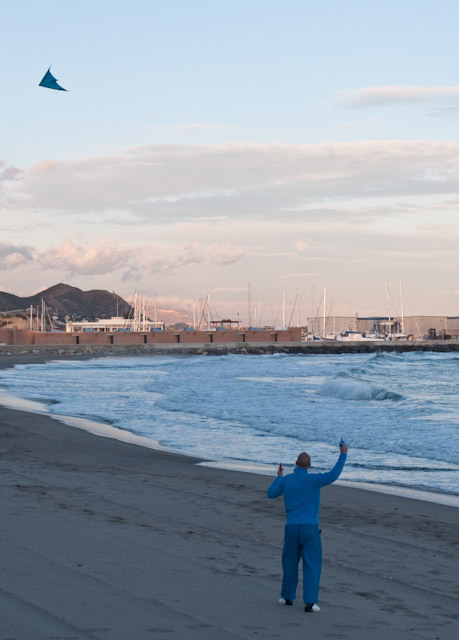 Alternate 11
A tree bends in the wind, afternoon of 1st January: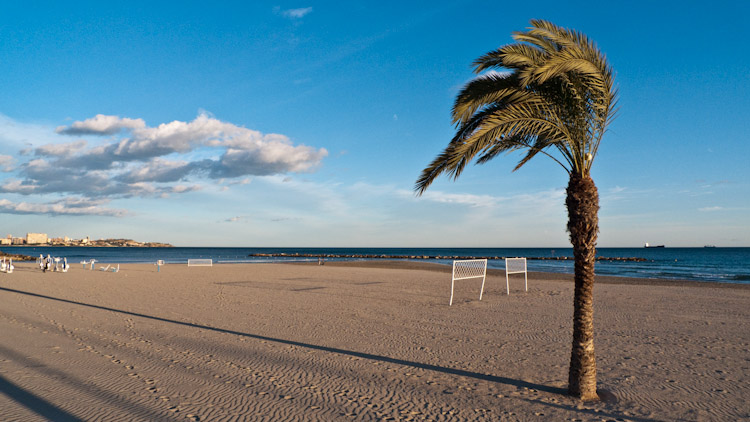 And so ends my 9th year of posting weekly pictures!