This week, we continued my daughter's driving practice by visiting the village of Tibi in the mountains and buying some handmade goat cheese there, and I also took a walk around the centre of Alicante, a relatively infrequent activity these days since the city is a bit sad looking, with most bars and restaurants closed. We are not in a lockdown, we have our mobility (except that we cannot leave the Comunidad Valenciana, and there is a curfew from 10 p.m. to 6 a.m.) but with the restrictions on shopping hours and on the hospitality industry there is little life in the streets.
10_1
I start with the drive to Tibi with Monica. She got her driving license a couple of weeks earlier, so each weekend we take a "Sunday drive" somewhere to give her practice on a variety of roads, inside and outside of the city. This particular day, we went to Tibi, one of my more challenging cycling destinations in the mountains. For me, it was nice to be there with regular camera equipment and more time to take pictures than is the case when I go there by bicycle (because long breaks on bicycle rides are not good). Monica clearly enjoyes these drives, even though she is still somewhat nervous: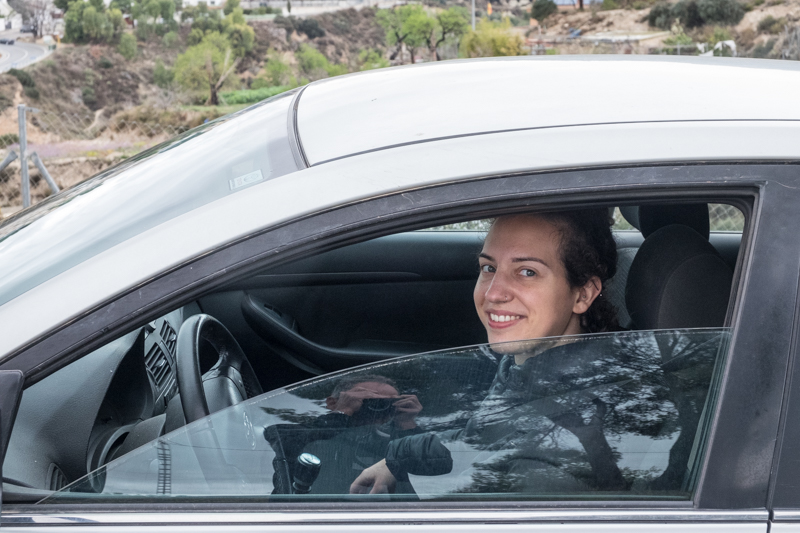 10_2
It was a cloudy day, but the landscape near Tibi was pretty: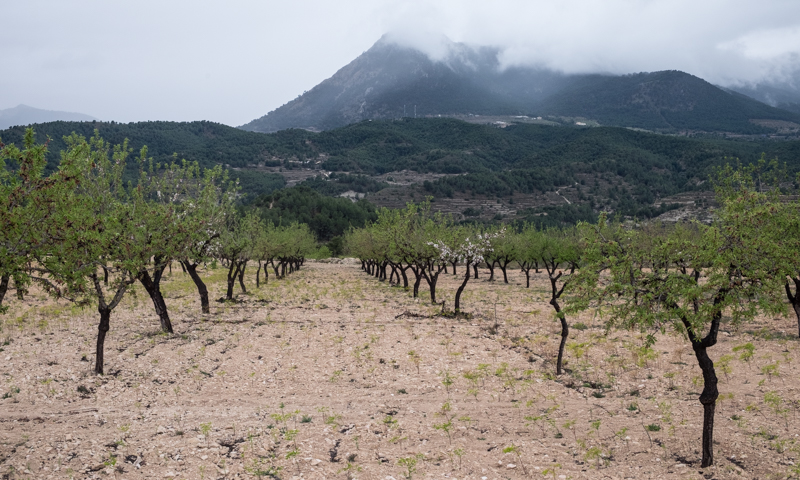 10_3
The town has about 1500 inhabitants and is situated on a mountain side at confluence of two mountain ranges. Both to get into the town and to get out involves steep climbs: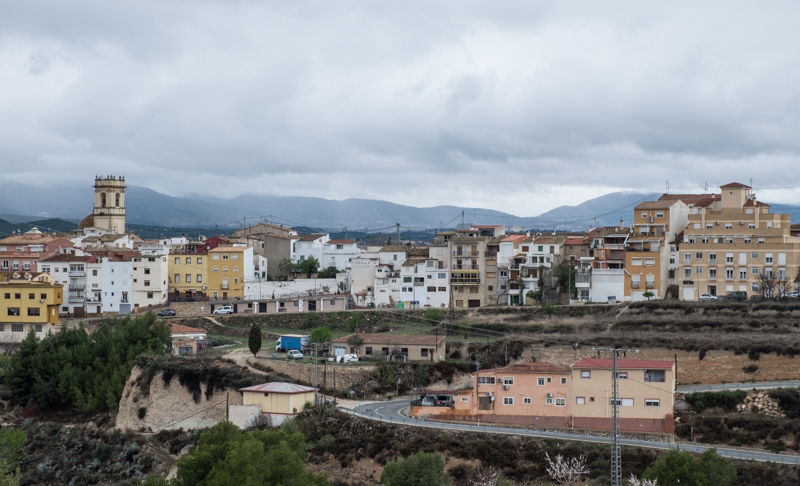 10_4
We drove to the Quesería del Valle de Tibi, a small shop owned by Lili, a woman originally from the German-speaking part of Switzerland and her husband Julio, a local man whom she married 20 years ago or so. Basically, he looks after the goats while she makes the cheese and sells it in the adjacent shop. She also supplies several restaurants around Alicante province, including one or two Michelin-starred ones. Given that the restaurant business has been dormant for several months, I was concerned about the well-being of this family business. I was pleased to find that the shop was doing fine (there were customers there when we arrived). While Lili was getting our cheese, I took this little portrait of Monica: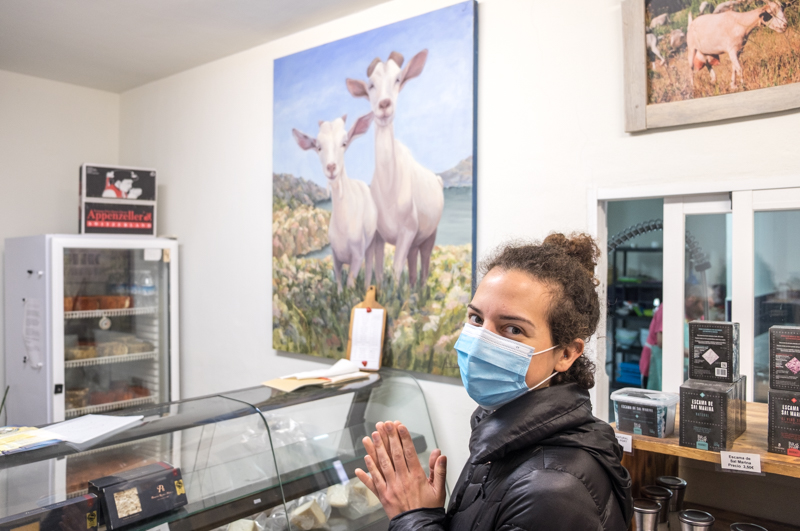 10_5
I noticed that Julio was working on the cheese in the adjacent production room, and snapped a discreet photo: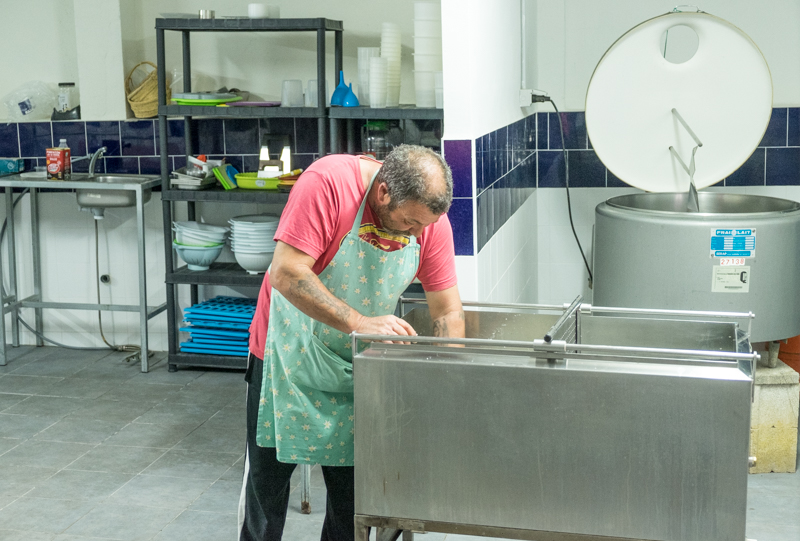 10_6
But then Julio noticed, and he greeted me warmly: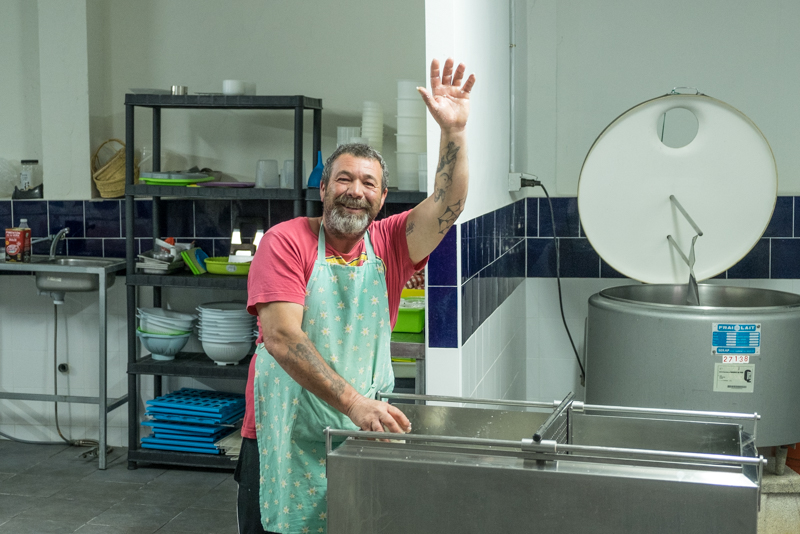 10_7
Afterwards, we took a little walk on the tree-lined small esplanade leading to the church:

10_8
As usual, I was looking for amusing details: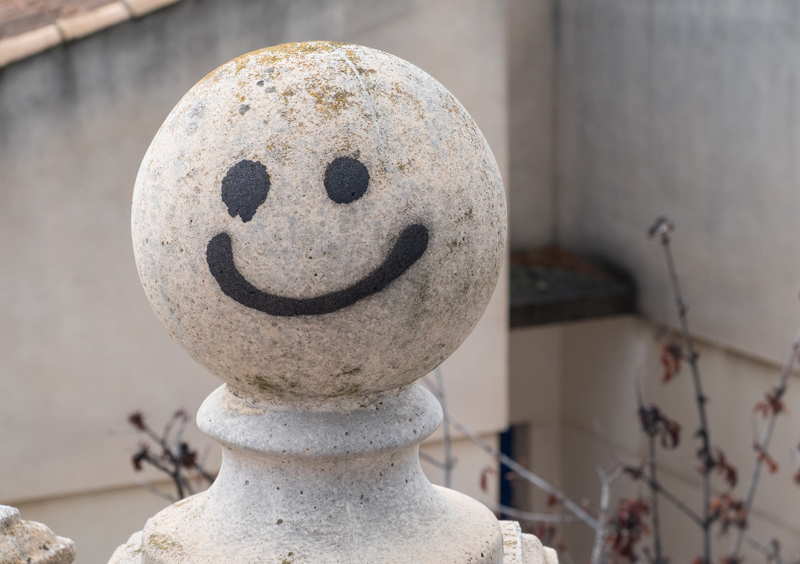 10_9
And cute kitties: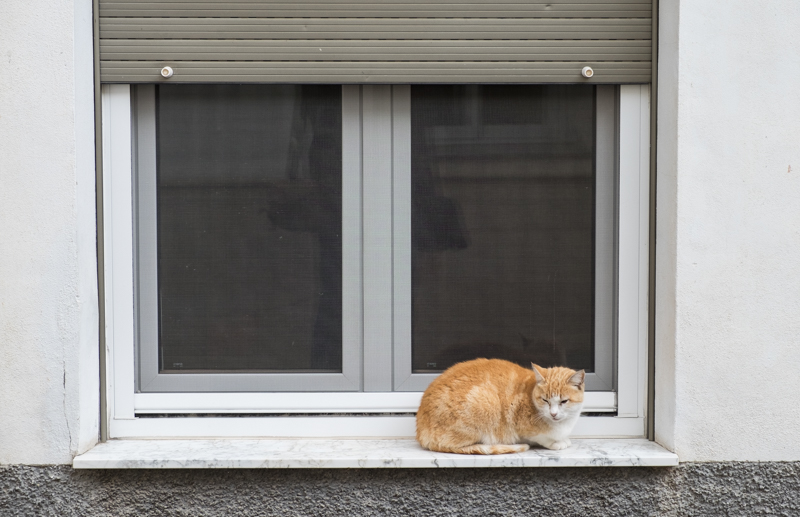 10_10
Then we drove home via Jijona, which is also the way I cycle. This involves a 3 km climb up from the town to the Puerto de Tibi pass (altitude 760 meters). From the pass there is a steep, long descent to Jijona, which provided Monica a good opportunity to learn to use engine braking: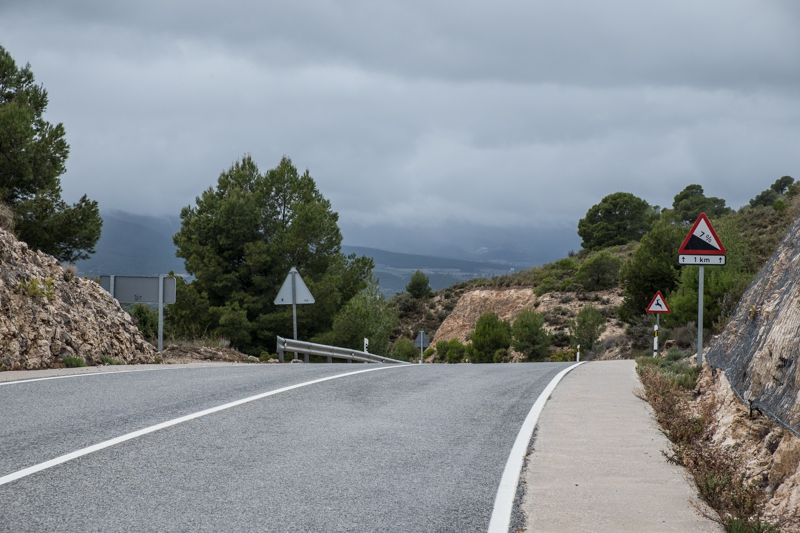 10_11
View of Jijona from the ruins of the castle overlooking the town, constructed in Moorish times, although it did not help the Moors much, as Jijona was reconquered and became part of the Kingdom of Valencia in 1268. Today, it is a town of about 7500 people, with some light manufacturing, especially of the local specialty turrón: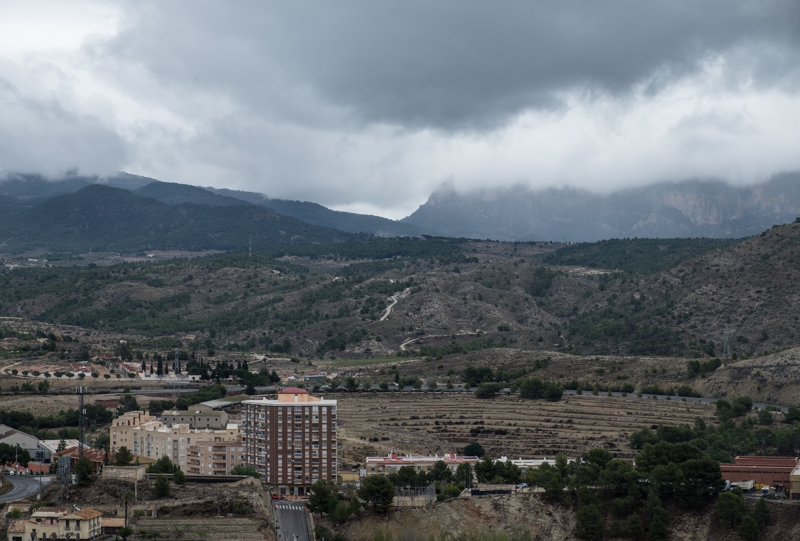 10_12
In the afternoon, I want for a brief walk on our cloudy and drizzly beach: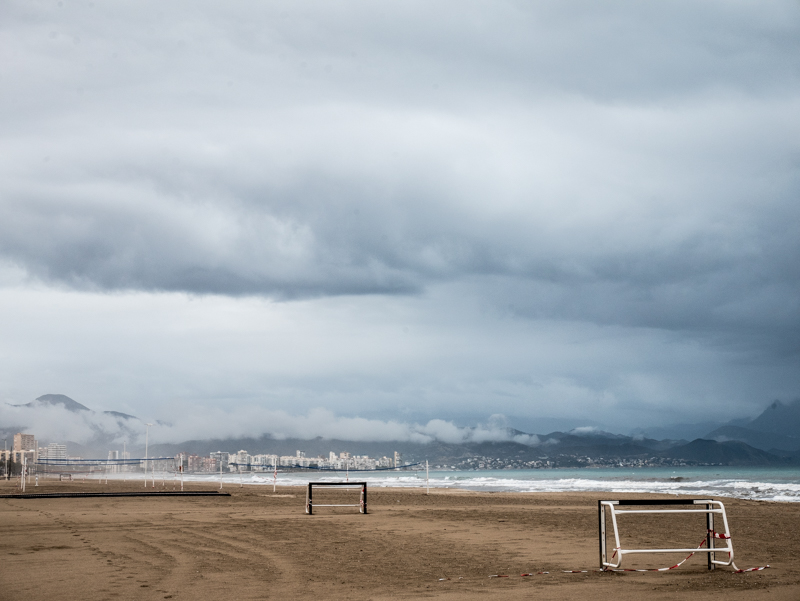 10_13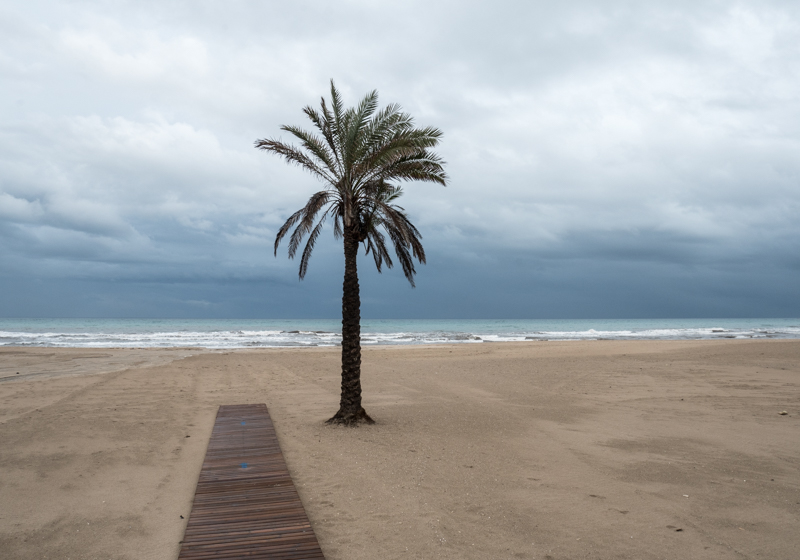 10_14
Later in the week, I was back on the same beach on a sunny morning:

10_15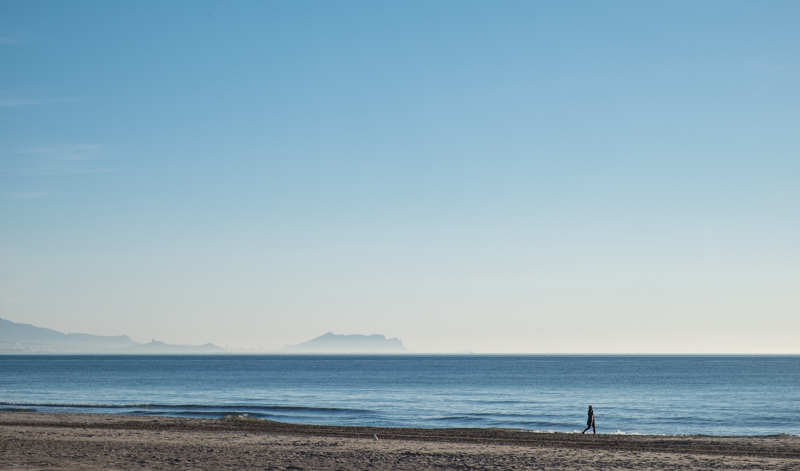 10_16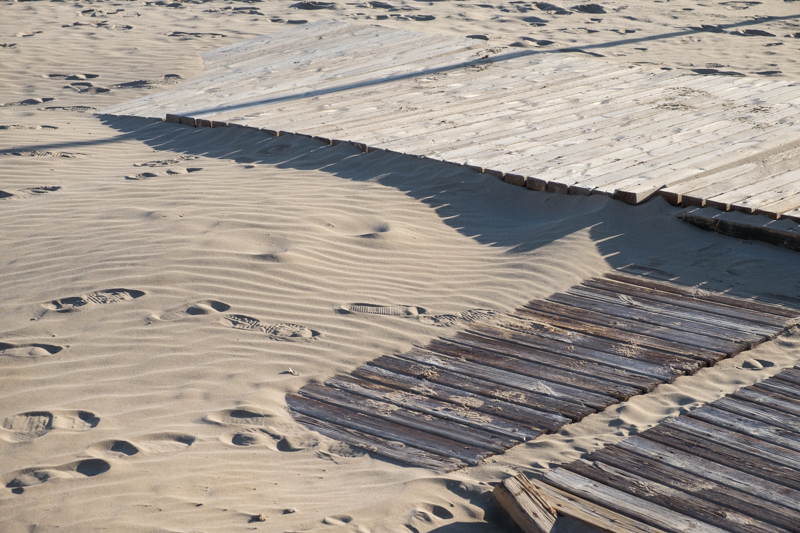 10_17
And Busot, during my morning bike ride, also looked nice and colourful in the sunshine: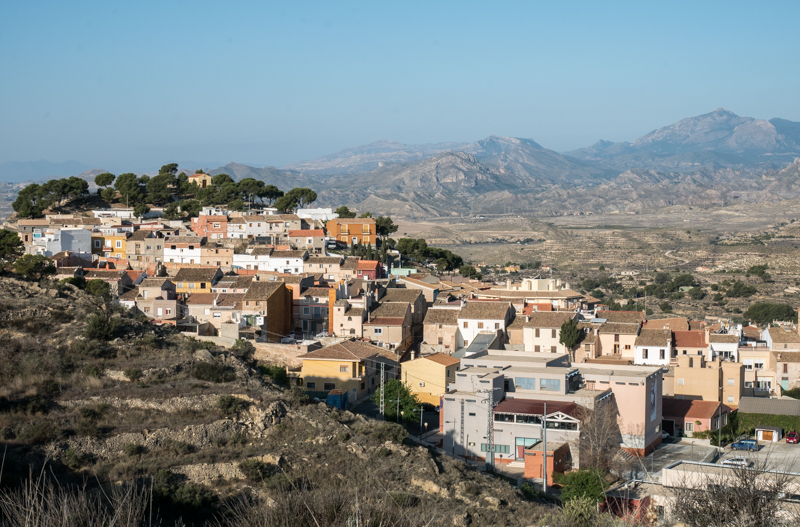 10_18
A "found" image on our street. When I see something like that, I try to invent a story–did someone decide that she did not want her bra while walking down the street? What is the rest of the story? Etc.: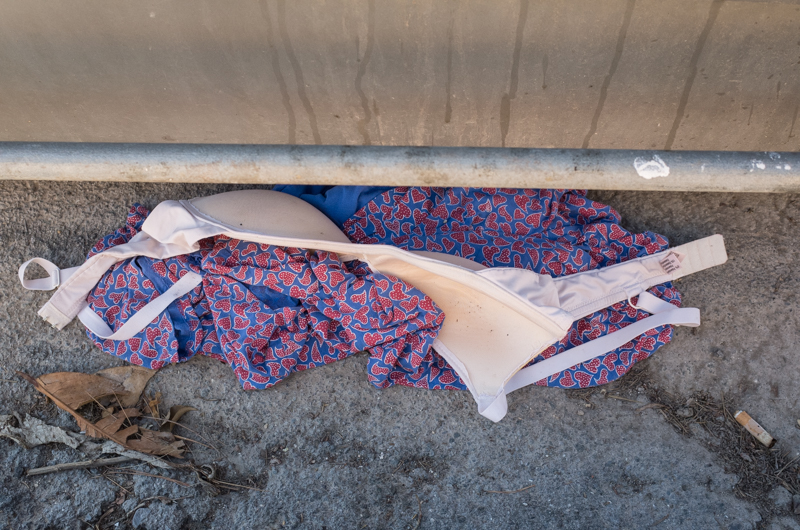 10_19
At the office on Friday, my lovely Greek colleague Eri was happy to pose for me as usual: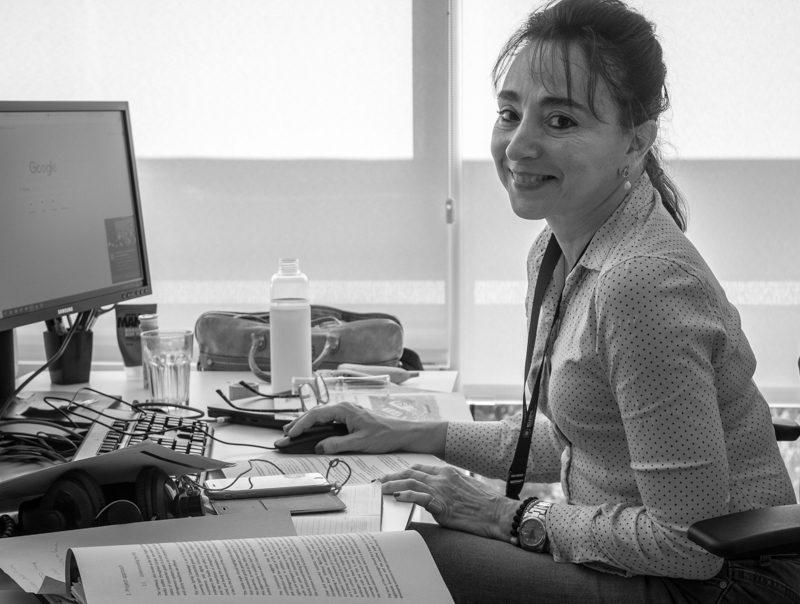 10_20
On my way home, I stopped in the centre of Alicante to walk around a bit. The Esplanada de España, normally full of people, was a sad sight, with only a few terraces open and hardly anybody walking around: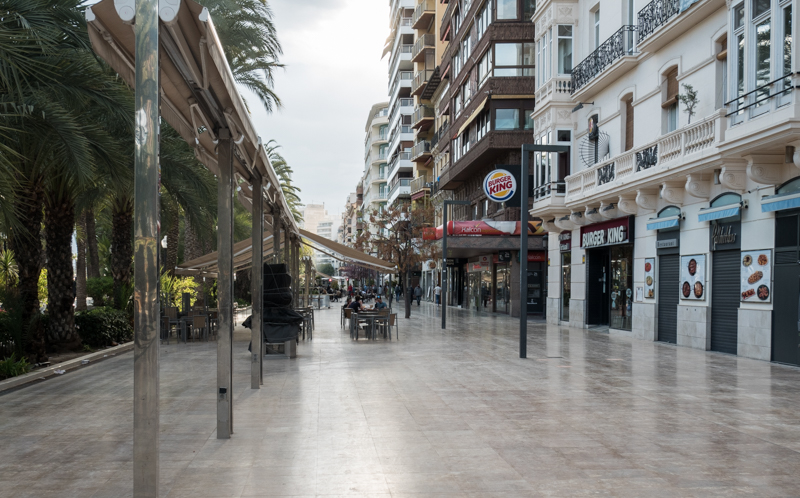 10_21
There were some couples enjoying the late afternoon on the waterfront: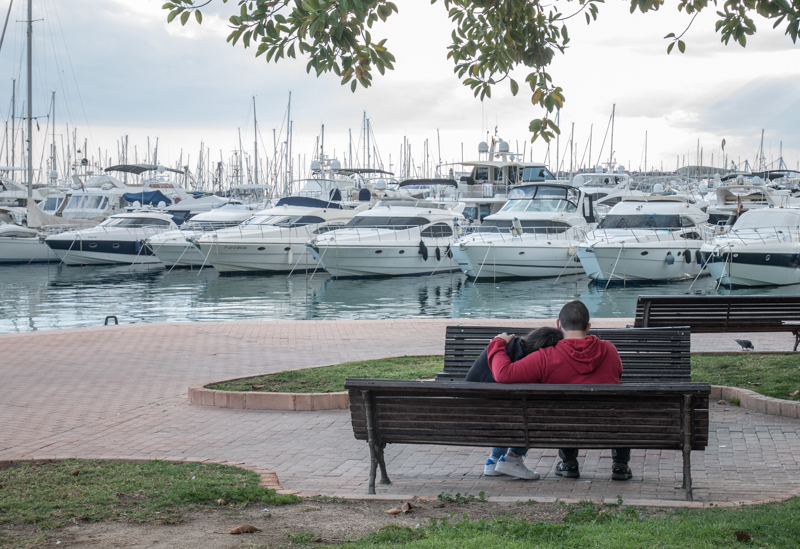 10_22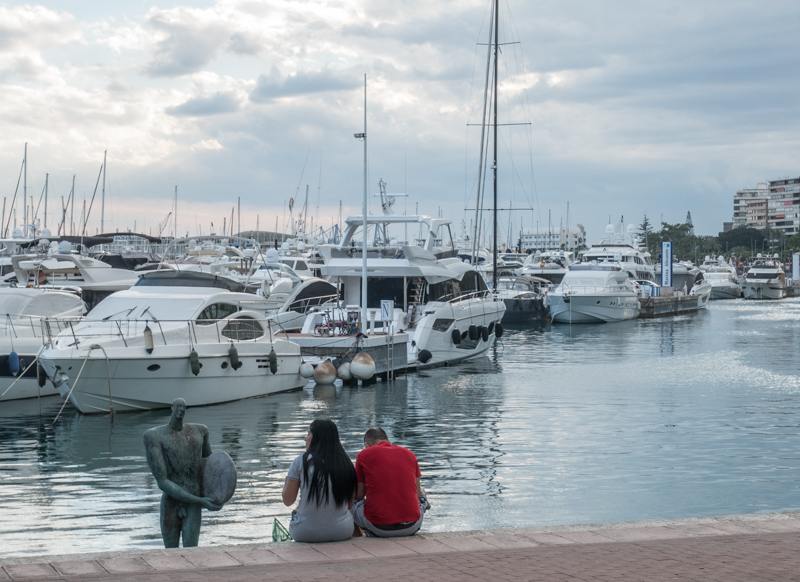 10_23
And some urban fauna (or rats with wings as my sister calls them) enjoying a leftover fast food meal: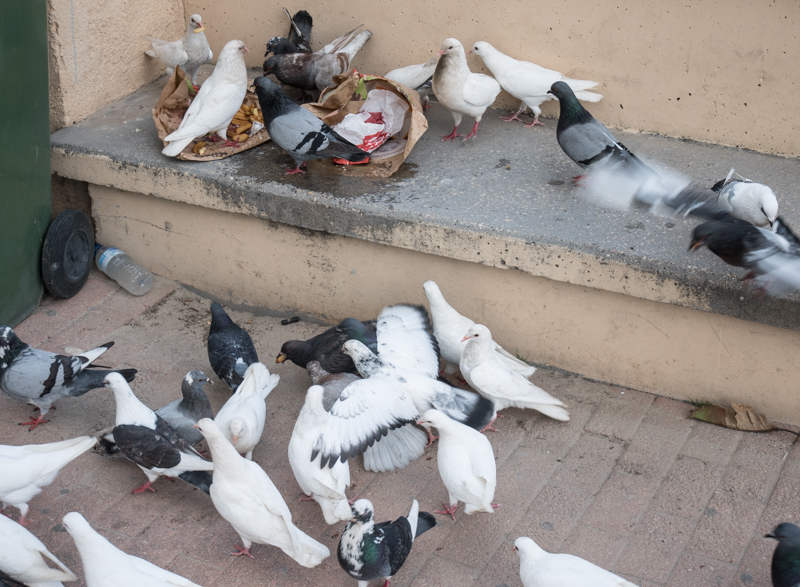 I finish with some tasty food, as I often do.
10_24
One of life's simple pleasures, a baguette just brought home from the French bakery: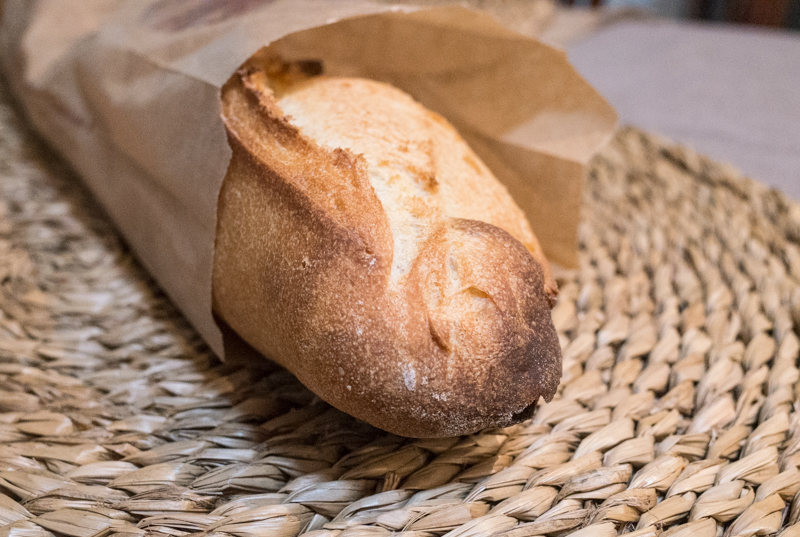 10_25
One of my best side dishes, sautéed pak choi and broccoli: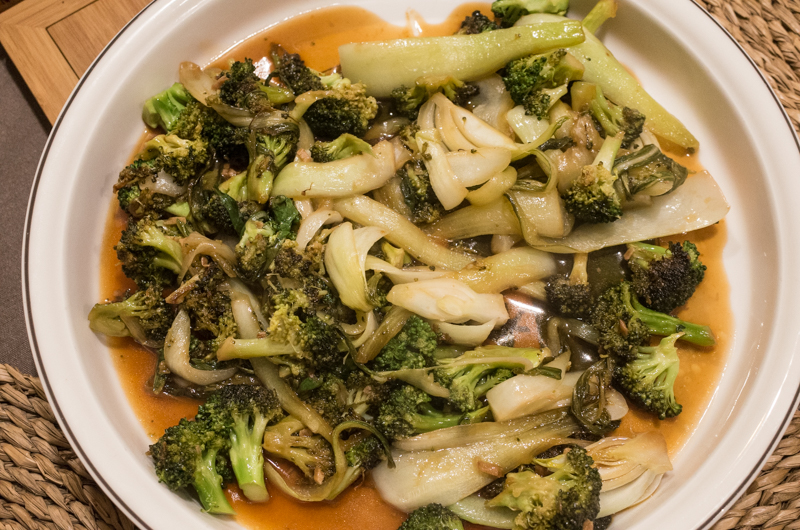 10_26
My daughter loves to bake, so when we ended up with some overripe bananas, she used them for this delicious banana bread, devoured in a couple of days: