The weather has been cold in Spain this week. Fortunately, Alicante has a very particular microclimate, which means that it can be freezing 40 km from here while we still enjoy reasonably balmy temperatures. But still, with afternoon highs at 15-16 ℃ and nighttime lows as low as 6-7 ℃, everyone is bundling up. However, we still have the sunshine most of the time, so even the occasional spell of rain is almost welcome, as it usually comes with pictoresque clouds.
Main
Saturday around 11:00 I found myself on Postiguet beach in the centre, with heavy clouds out over the Mediterranean: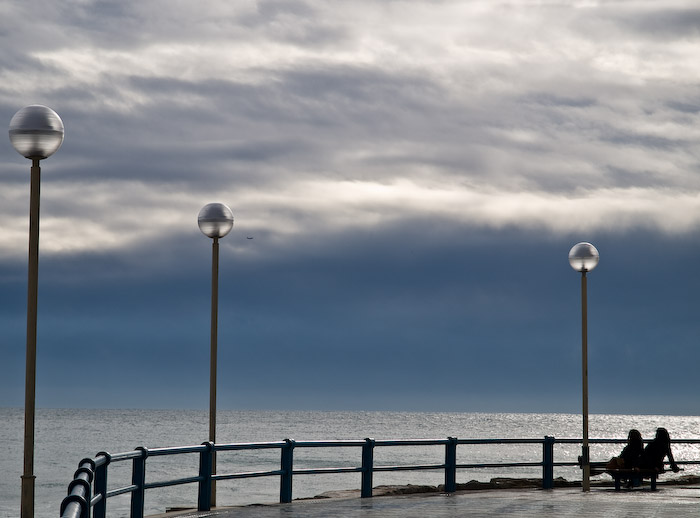 The alternates:
Alternate 1
The beach was almost deserted, but then these three guys walked down to the water. At first I was a bit incredulous: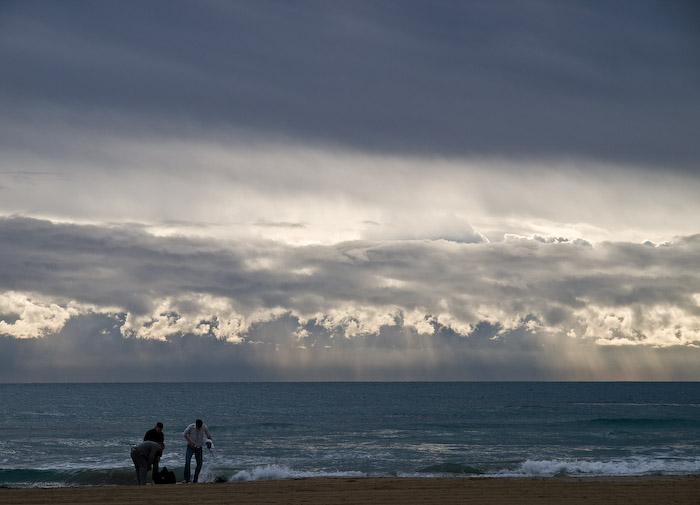 Alternate 2
But yes, they were getting undressed: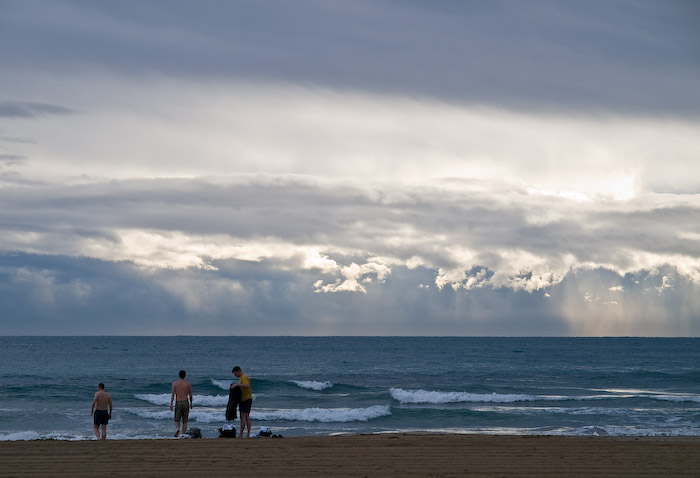 Alternate 3
Given their pale complexion and the fact that no local Alicantino would dream of entering the sea when the temperature is below 30 degrees, these must have been English tourists. "We are on holiday in Alicante, it may be cold, but by golly we are going to have a dip!":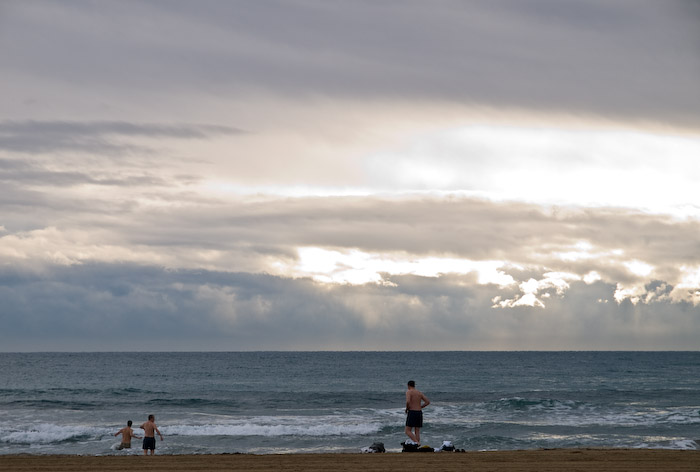 Earlier in the week, I had gone to the Mercado Central to buy tuna steaks.
Alternate 4
My tuna being cut into steaks: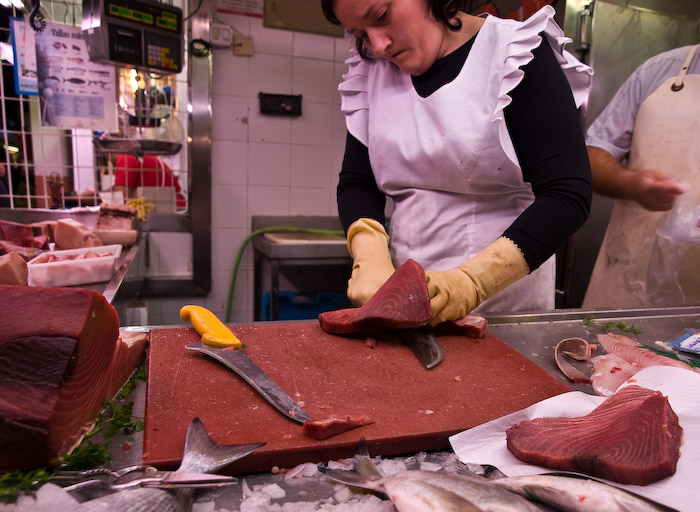 Alternate 5
Some huge crustaceans on my way out: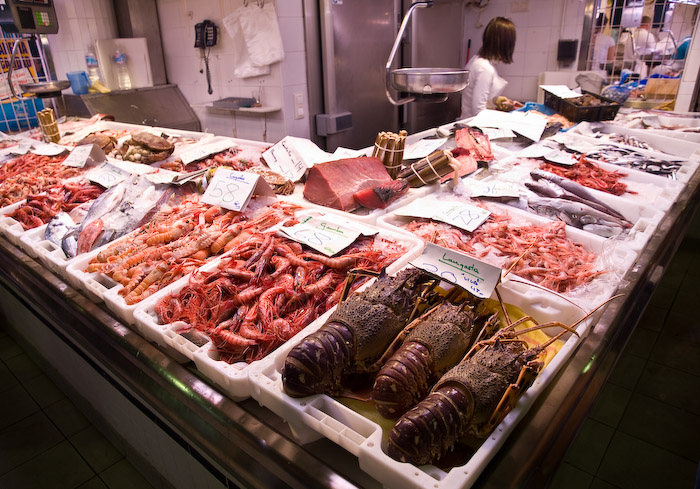 The next few pictures are somewhat, albeit indirectly, work-related.
Alternate 6
In the lobby of our office there is a small exhibition space, where local artists get to exhibit their works for a month at a time. This is Anja Brinkman, a German woman who makes lamps and various other decorative items, mostly wood, setting up her exhibit: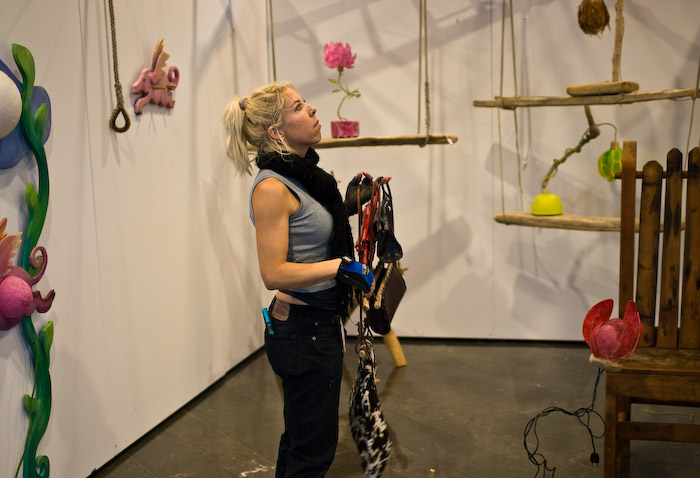 Alternate 7
She also does mirrors: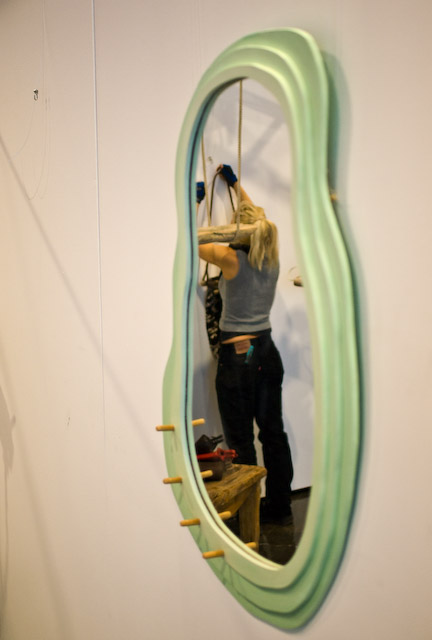 Since Christmas is approaching, there is an increasing number of events starting now. This week we had the "comida de navidad" with half of my team at work (the people who work for me are divided into two distinct teams, each of which arranges its own Christmas lunch).
Alternate 8
We went to Resturante Baltico, a place owned by Lithuanians, which serves Polish/Russian/Lithuanian food. We chose that particular place on the recommendation of Egle who is from Lithuania. Of course we also let her do the choosing and ordering: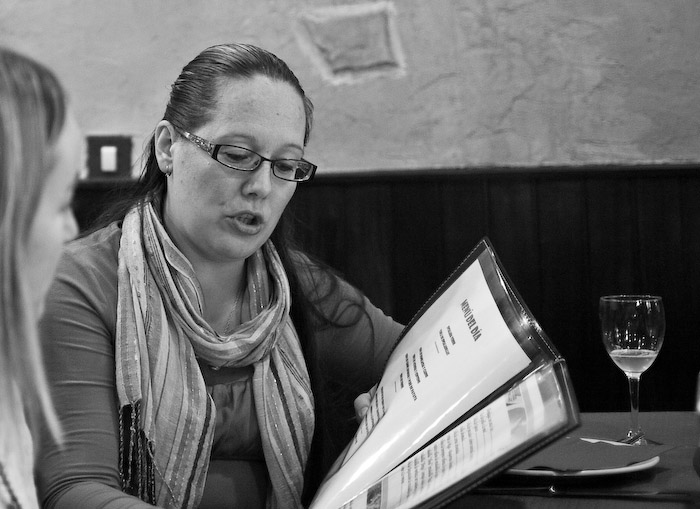 Alternate 9
Rosario studies a bottle of Lithuanian beer: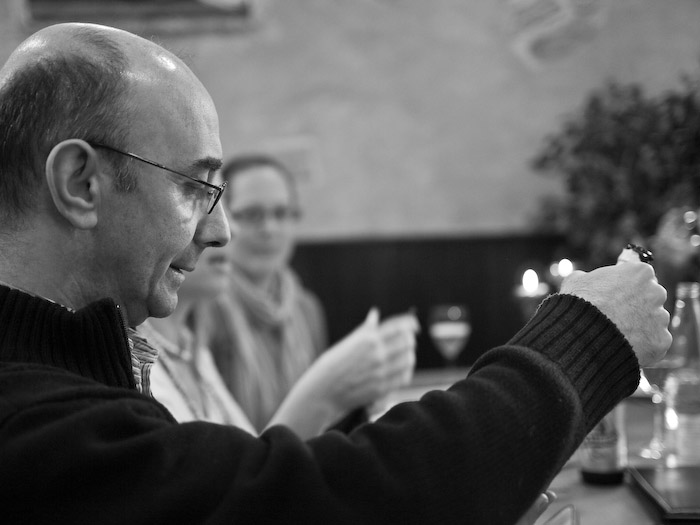 Alternate 10
Pascale does battle with the shashlick: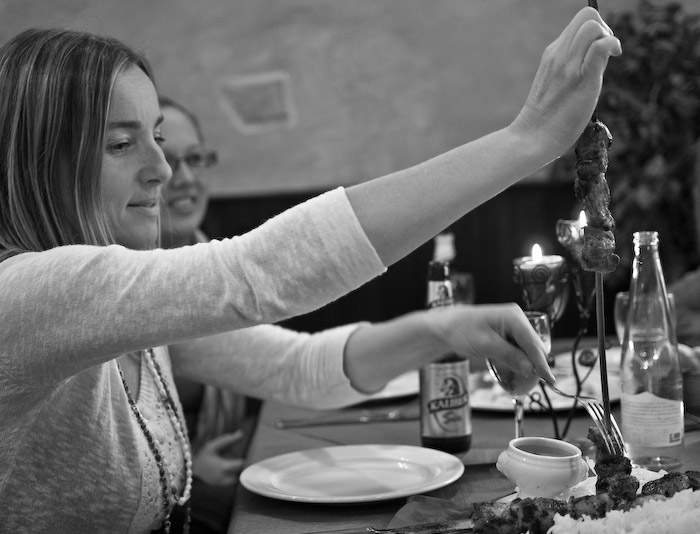 Finally, three pictures from my daily dog walks in the neighbourhood.
Alternate 11
Two very disciplined dogs waiting outside a shop: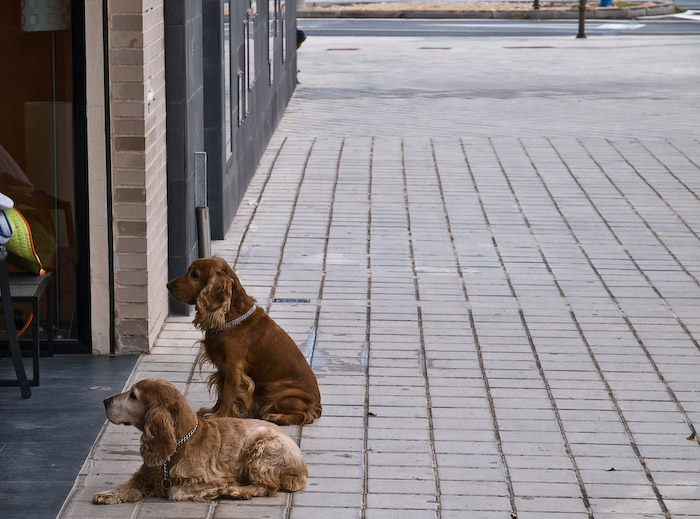 Alternate 12
Black cat on black car roof: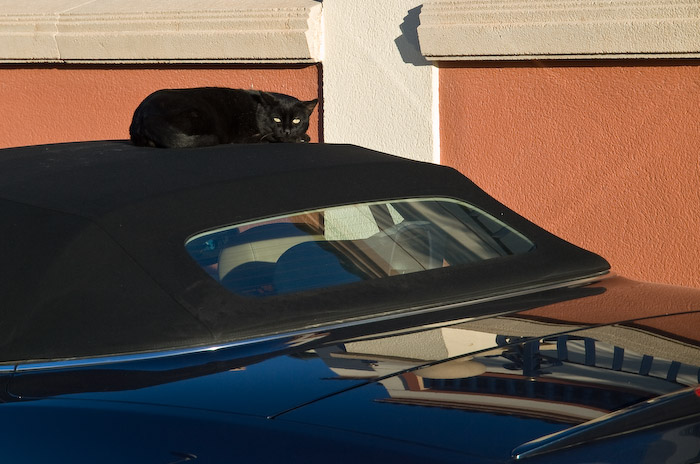 Alternate 13
A father out with his two small children. This picture is technically imperfect to say the least. But I still like it because it depicts what is probably the most universal instinct in man and most other creatures–to protect one's children from harm: