After the cruise during the preceding week, it was back to work. A quiet week at the office, with few meetings and lots of time to actually get stuff done. The children are still with us. Very much the usual summer in Alicante.
32_1
Lili the Cheese Lady keeps coming to the office every Tuesday to sell her delicious goat cheeses out of the trunk of her car: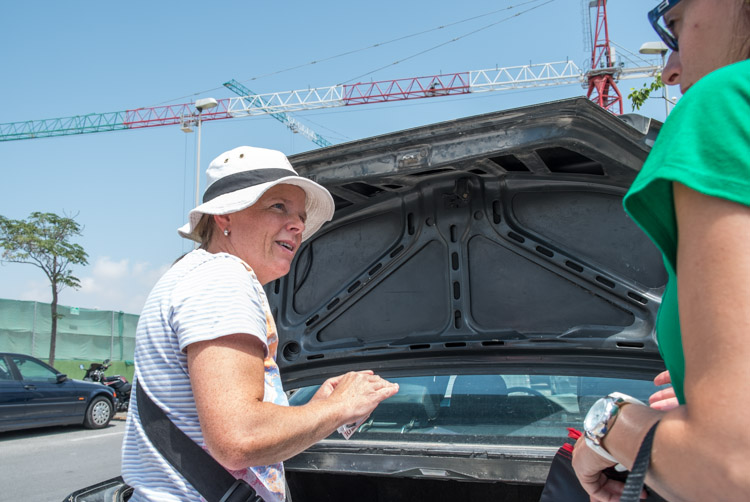 32_2
Monica cooking: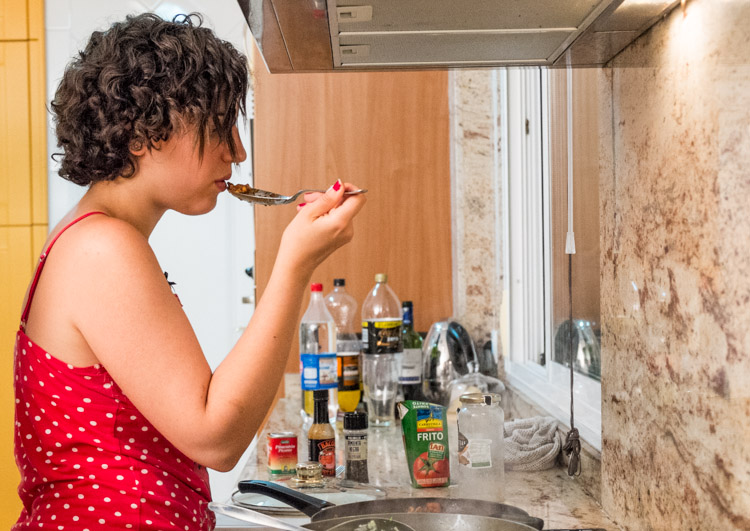 32_3
The cat doing what cats do best:

32_4
Sunset on the golf course, as seen from my back porch: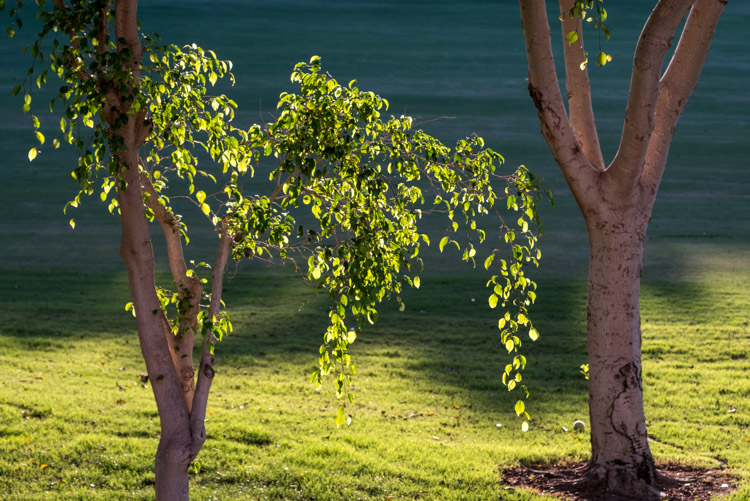 32_5
Seneca Square, Alicante. This used to be the bus station. It was moved a couple of years ago, and the area was supposed to be converted into a much needed park in a low-income area with very little greenery. But then the economic crisis really began to bite and, like many other projects, this one was delayed indefinitely. But some students and citizens took matters in their own hand: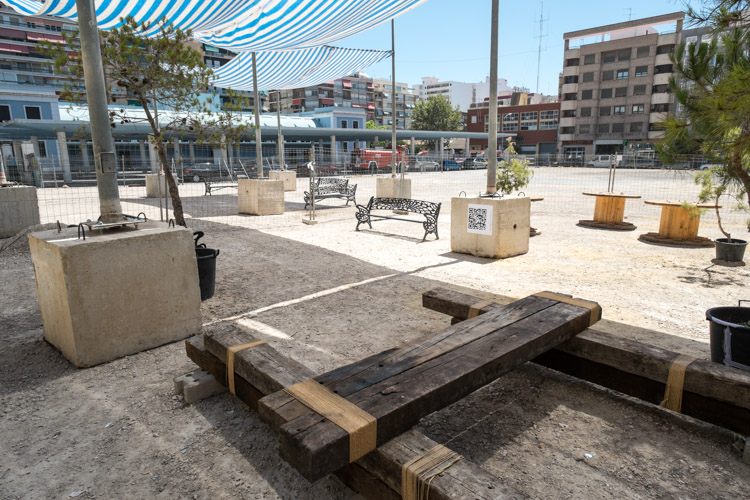 32_6
I was there in the middle of the afternoon, the hottest part of the day, so the makeshift park was largely empty. But one little boy was making use of it: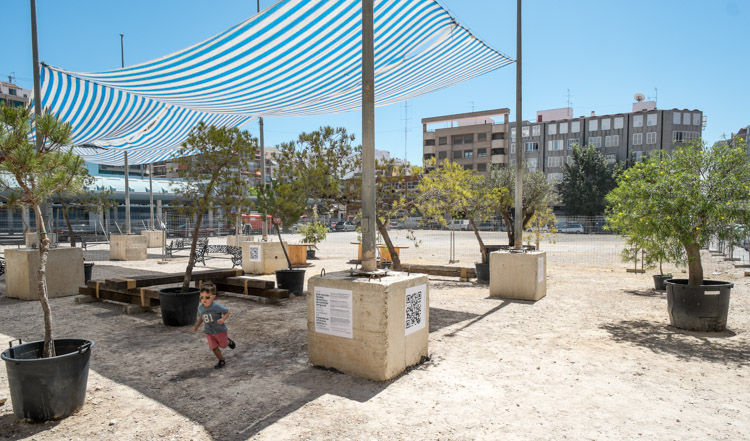 32_7
Another cycling picture, the church spire in Aigues on a glorious Saturday morning: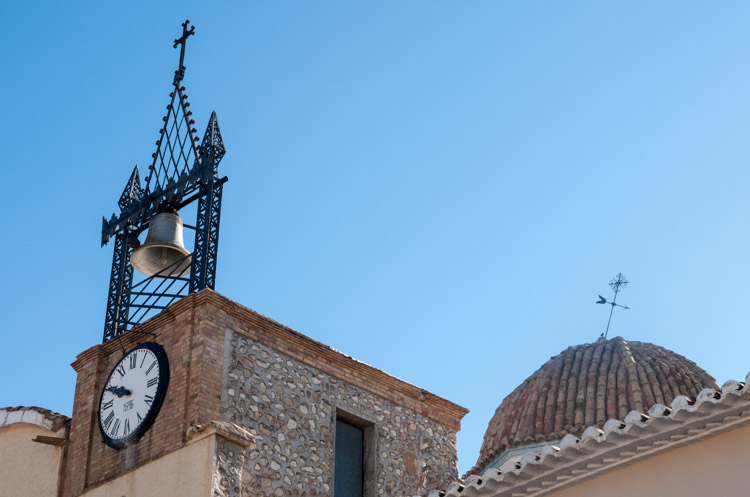 32_8
A contrasting image, from the centre of Alicante. The anarchist graffiti means "no God, no country, no king":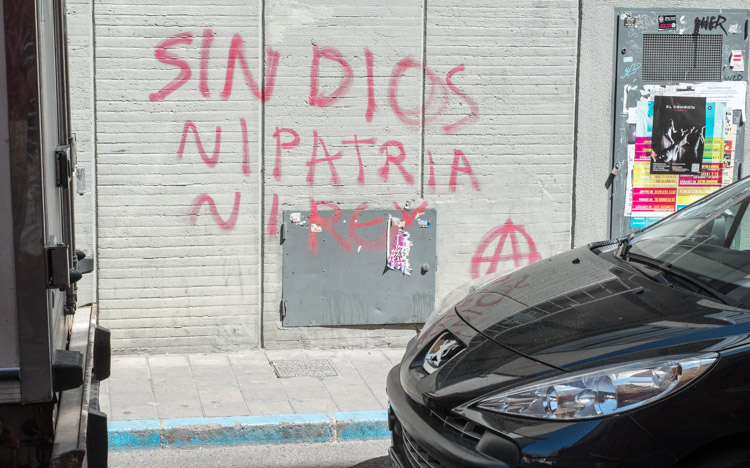 Later on Saturday, I made one of my periodic visits to the Mercado Central to buy a leg of lamb and some other stuff, and of course to have a look at the place.
32_9
Flowers and shadows on the square behind the Mercado: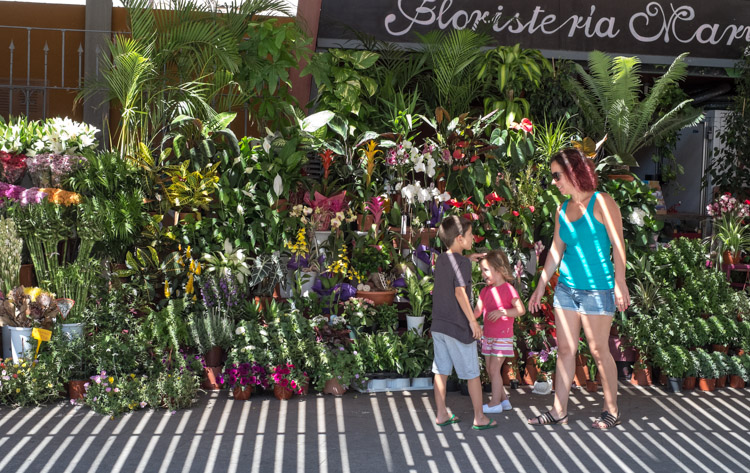 32_10
Family snapshot: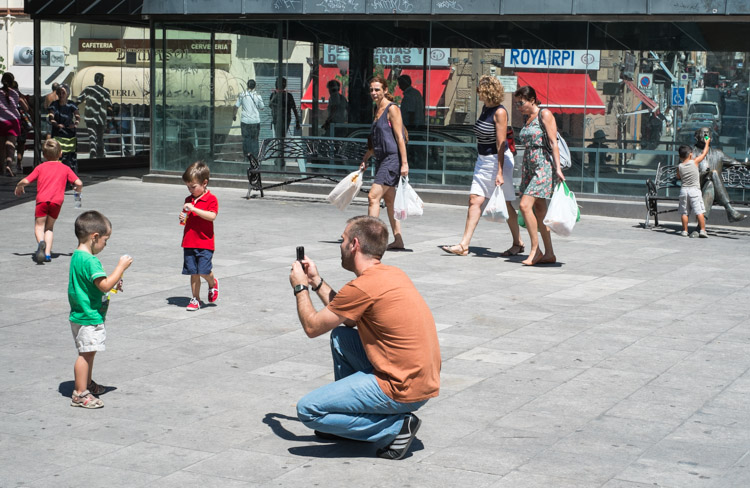 32_11
In the meat section. I cannot decide whether this is a goat's head or perhaps a young horse's: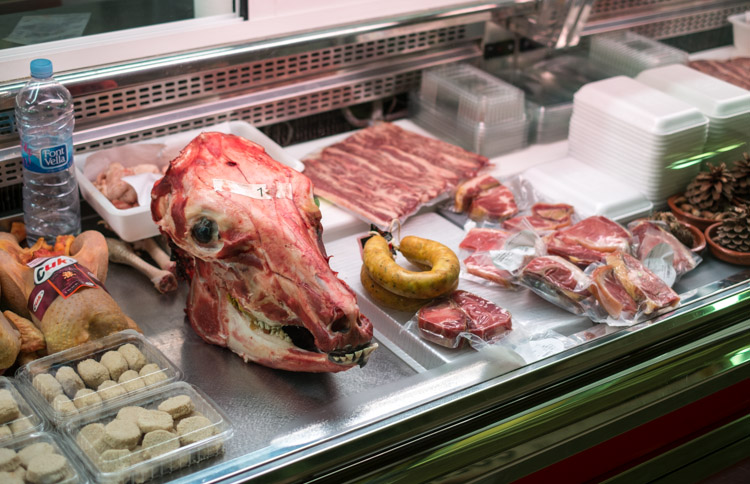 32_12
The veggie section. The quality and variety of the produce here in Spain is second to none: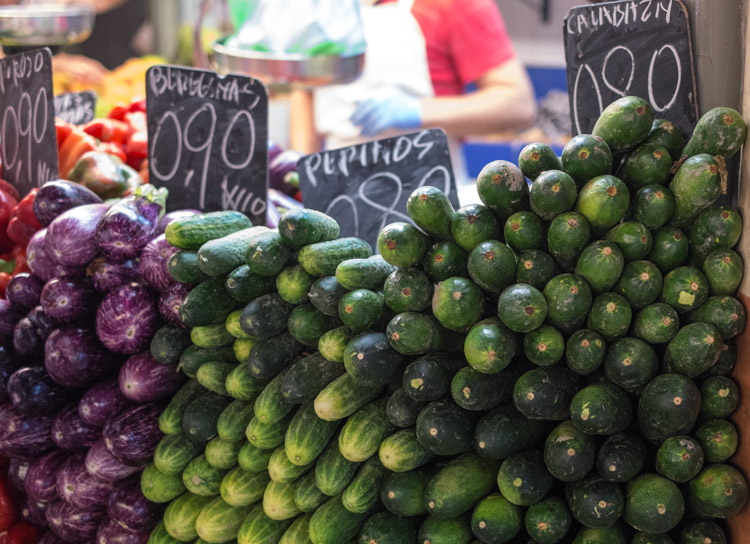 32_13
But it is the fish section that provides the best photo opportunities: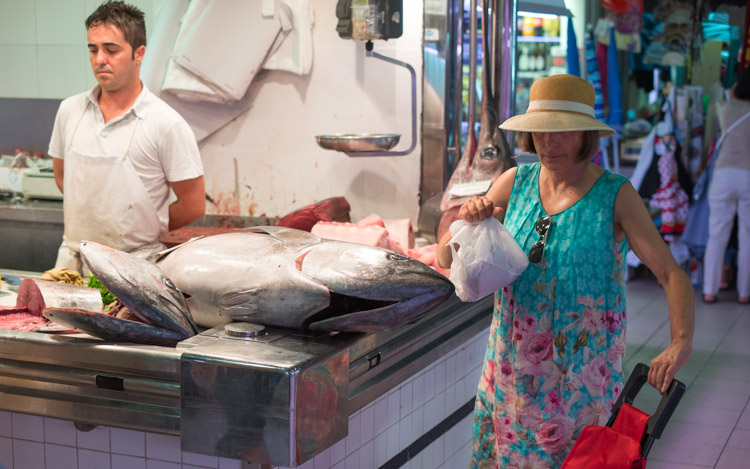 32_14
Shellfish stand: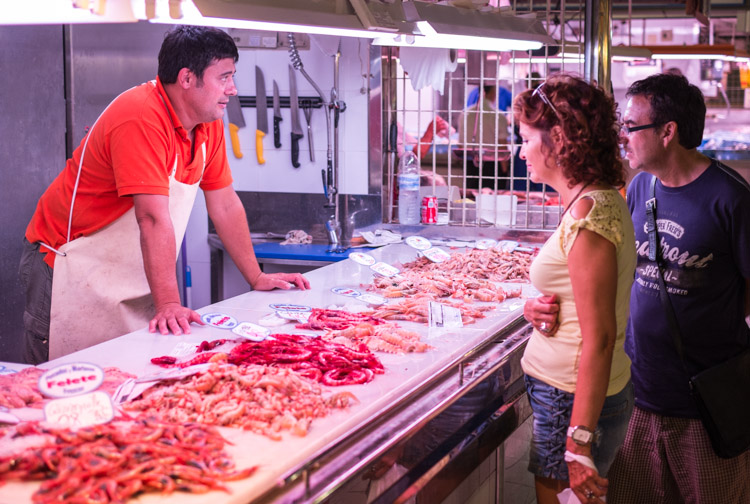 32_15
Looking on: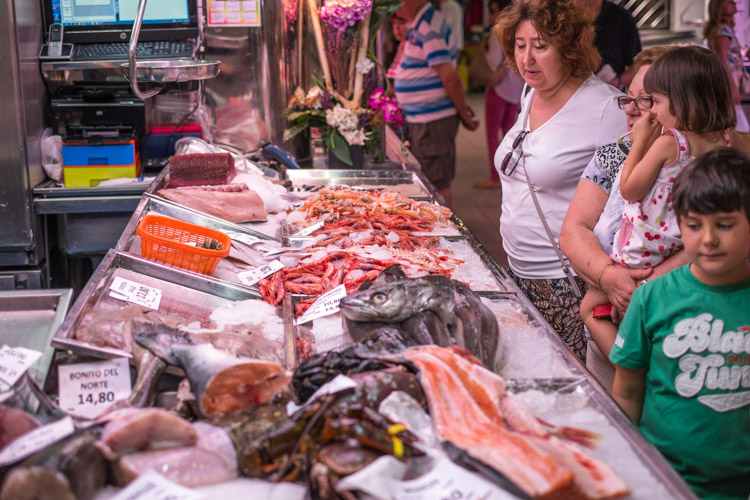 32_16
And finally, the lady I think of as "The Glamorous Fishmonger":