A nice week that started with a barbecue to celebrate the birthday of Elio, the Argentine Master of Seared Beef. And it ended with a bicycle ride to a town I have never visited, even though it is not that far away. In-between it was the usual combination of work, lunch out with my colleagues, walking Cheeta and other everyday activities.
23_1
I start with yet another picture of one of my golf course cats, waiting for me (or, rather, for my food) in the morning: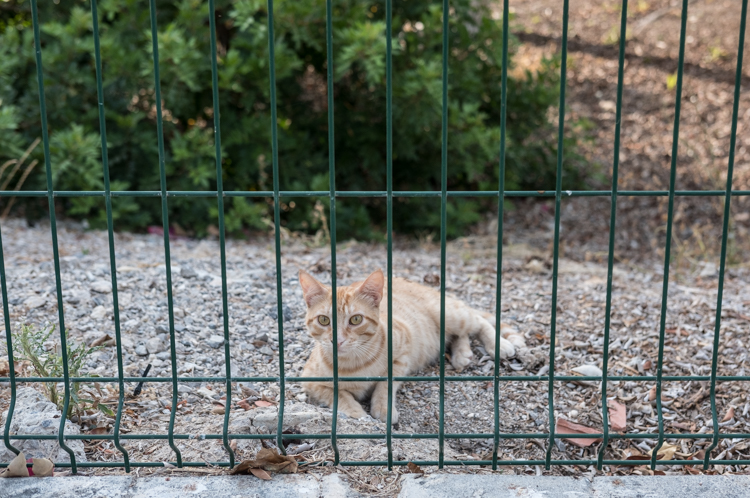 23_2
On Sunday morning my wife and I played golf, and we had some spectators too: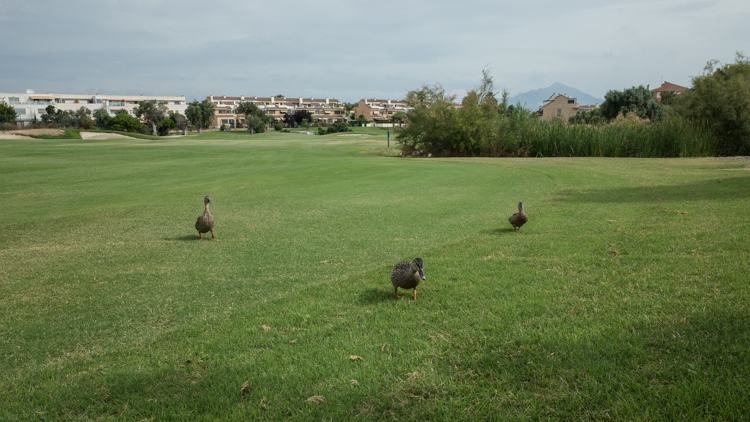 23_3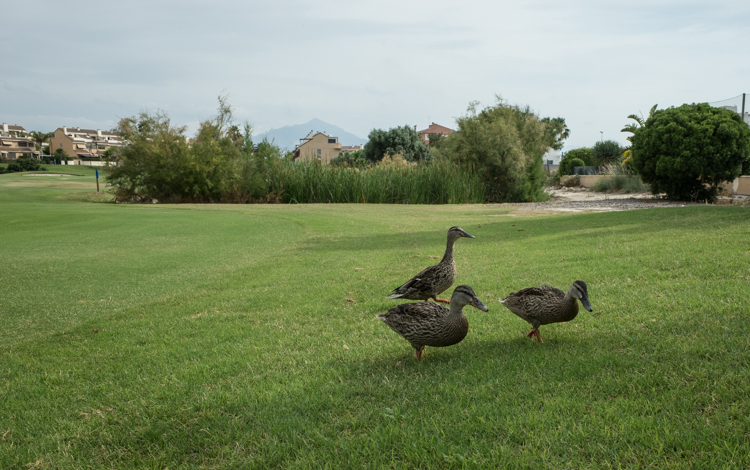 23_4
The last hole of the morning:

23_5
Then it was time to go to Elio's for his birthday party. Of course, he was busy at the BBQ with a visiting Argentine friend: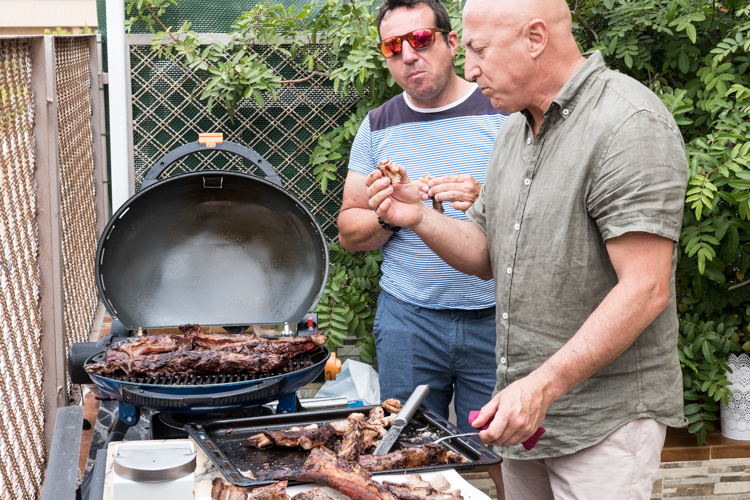 23_6
Ribs: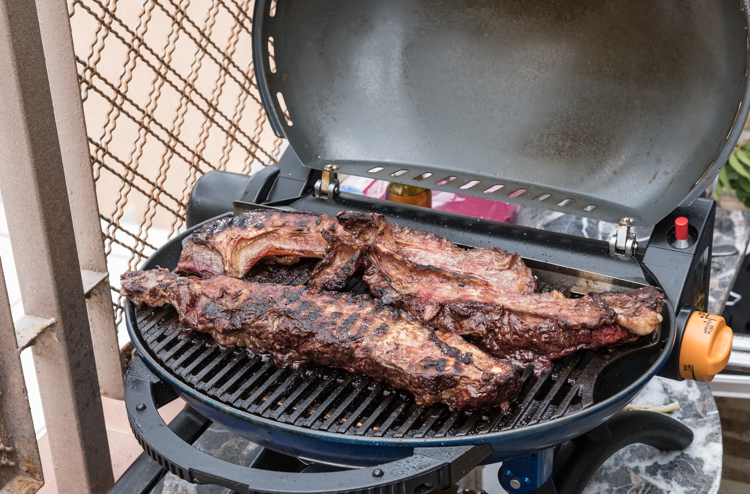 23_7
A slab of meat: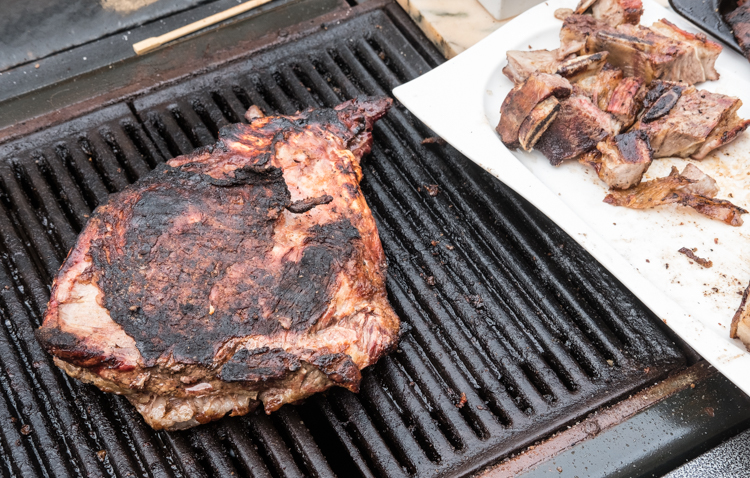 23_8
Elio posing with that slab of meat that happens to be shaped more or less like his native Argentina: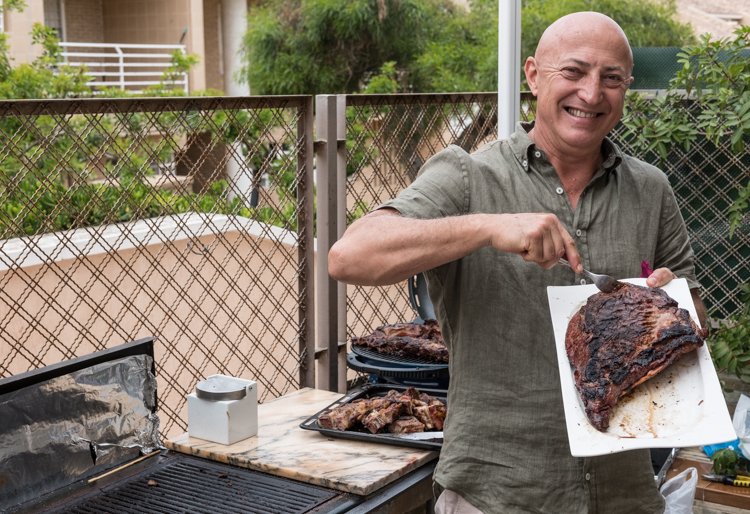 23_9
Elio and Assumpta have an adorable little dog, Chloe: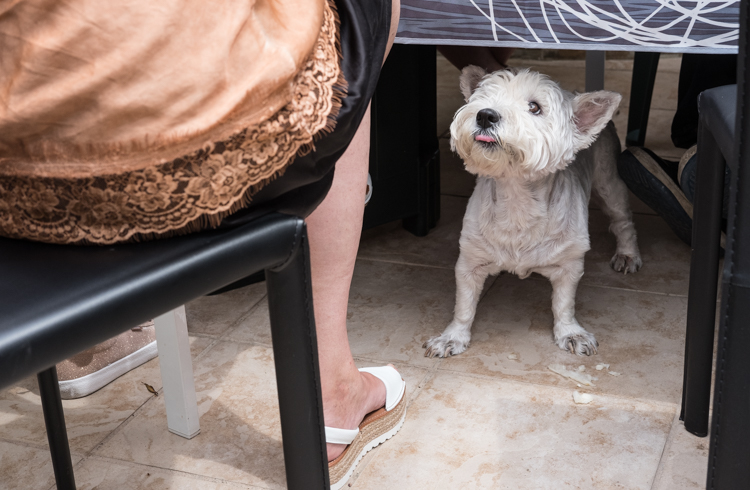 23_10
Even aggressive begging is tolerated: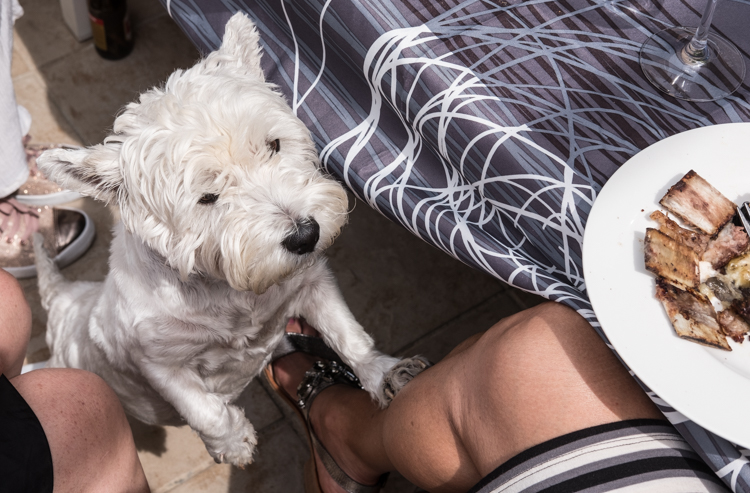 23_11
After the meat orgy, it was time for the birthday cake, prepared by my wife: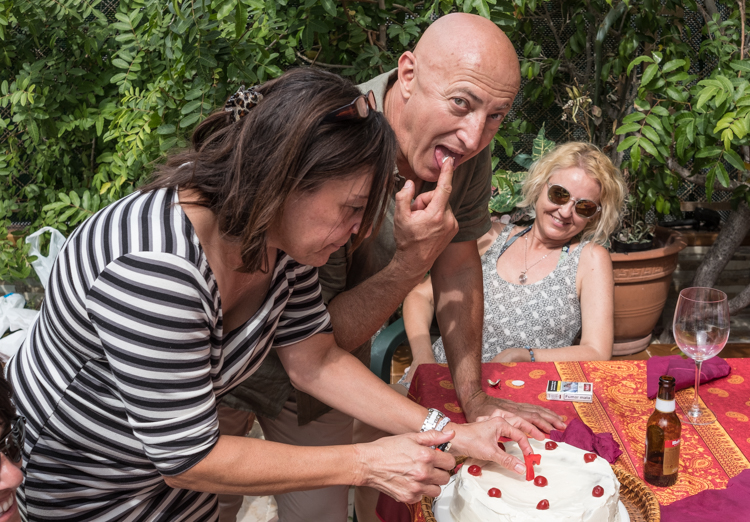 23_12
And then it was just time to relax: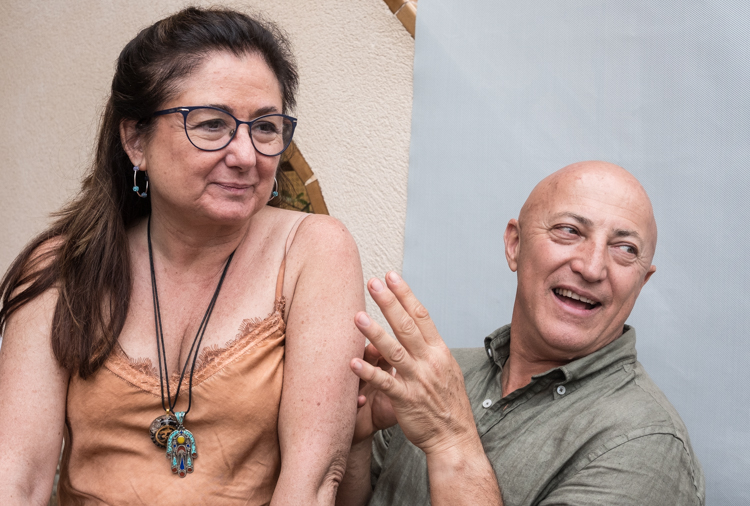 23_13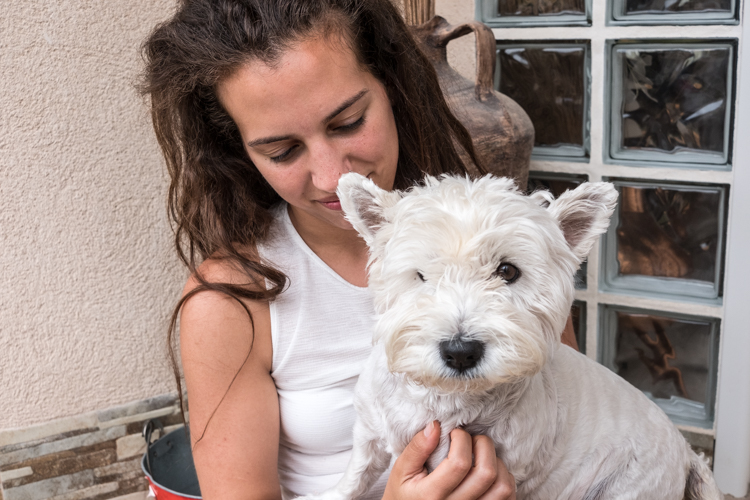 23_14
Before we drove home, I went down to the nearby beach for a brief walk. Elio and Assumpta live in what is considered the nicest part of Alicante, called Cabo de las Huertas: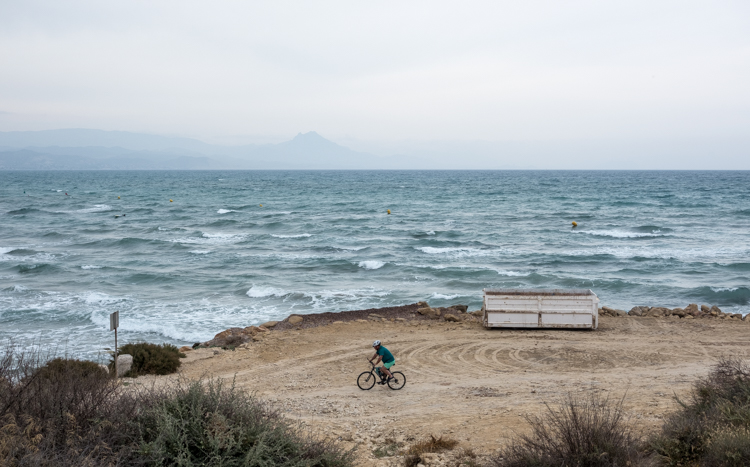 23_15
View of Playa San Juan from the Cabo: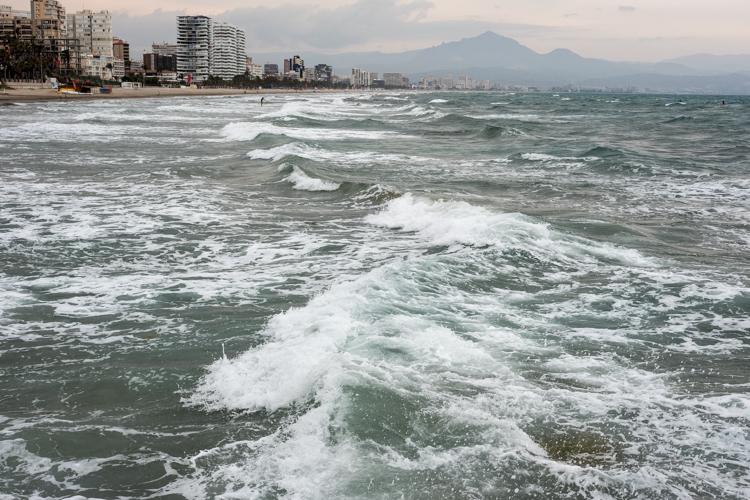 23_16
Rocks and water. The beach at Cabo de la Huertas is not private, but it might as well be, as it is quite secluded. Only the people who live there use it: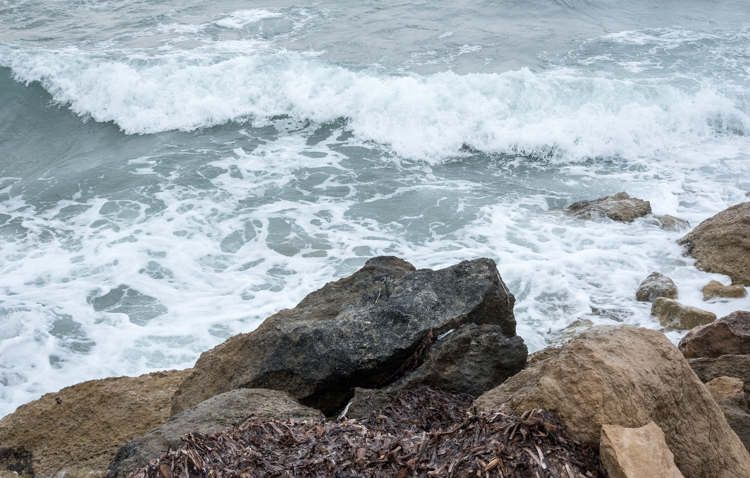 23_17
A ray of sunshine at the office. Beatrice is on maternity leave, and she stopped by with 3-week old baby Marcel one day: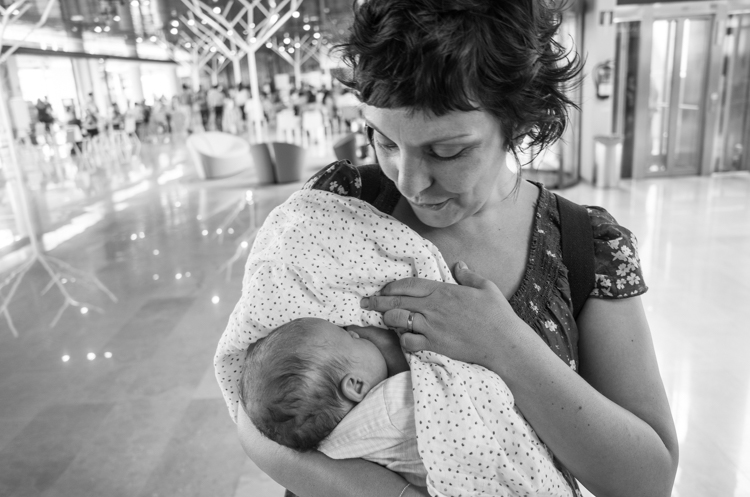 23_18
A couple of dog walk pictures. First, social justice and Vivaldi outside the local Aldi supermarket: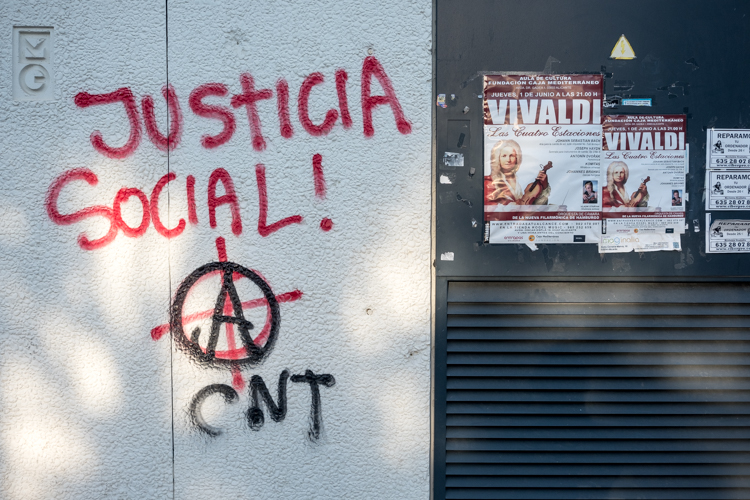 23_19
Art, no longer wanted: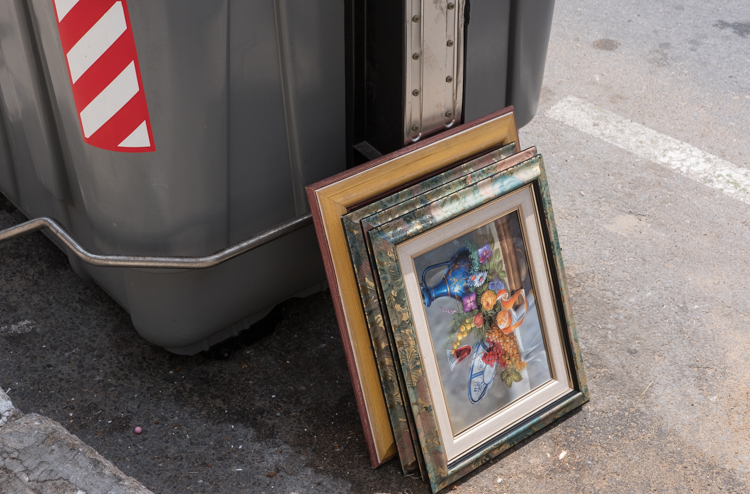 23_20
On Friday, we took our ex-trainee Adéla for lunch at Capricho de Raquel. She is back in the office, now working for one of the companies doing work for us. It was nice to see her again, and I always enjoy meeting my former trainees and following their careers. Incidentally, the guy next to her is our current trainee, Javier: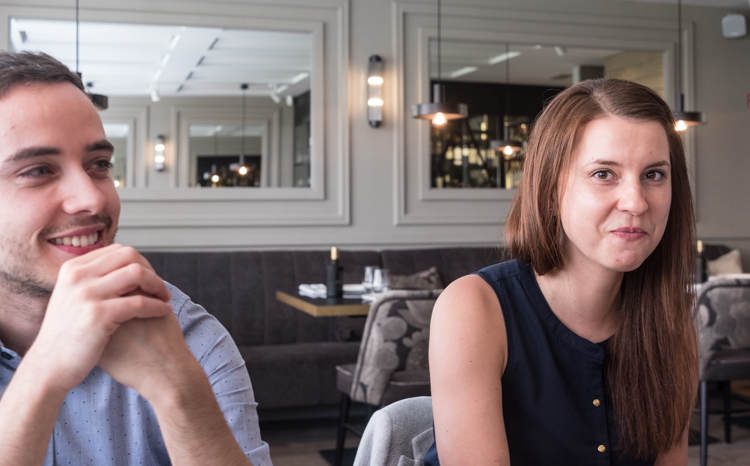 23_21
Carolina with a hearty laugh: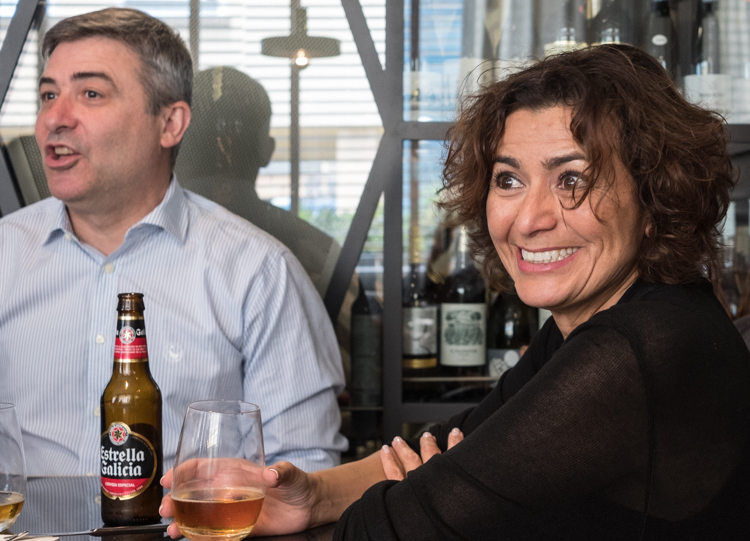 The rest of the images are from Saturday's bike ride to a town called Agost. I have passed signs pointing towards the town on my bike rides many times, but never actually visited before. There is a short way and a long way to get there; the long way is about 43 km and the short way is 26 km. So I took the long way out and the short way home. The route can be seen here.
23_22
The road CV 827, about 10 km before reaching Agost: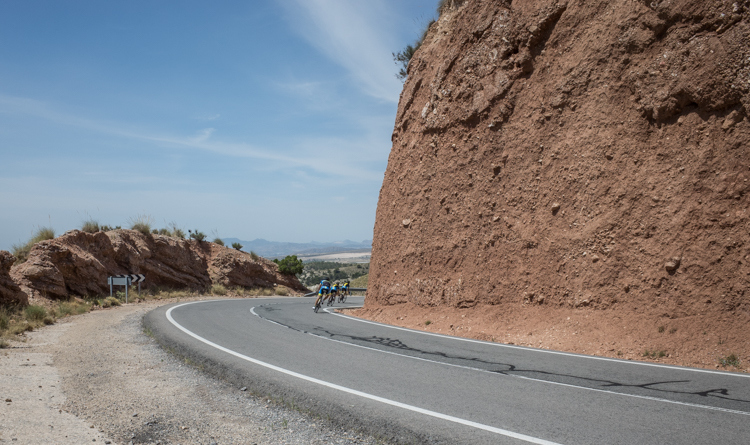 23_23
Just a random ruin in the landscape near Agost: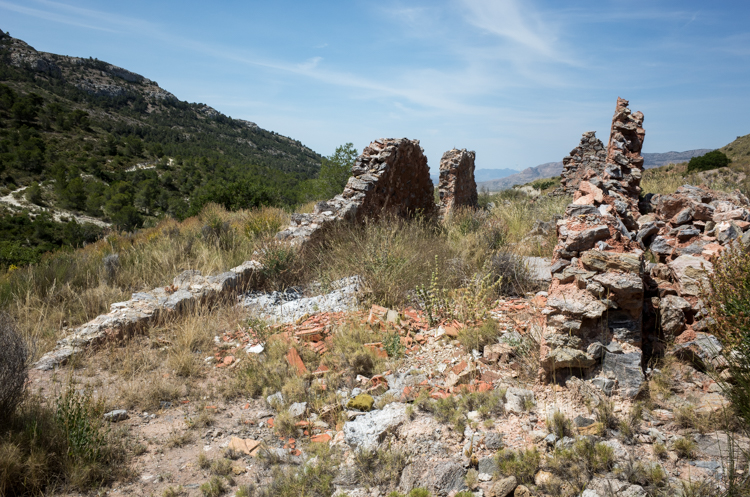 23_24
Agost is known for its ceramics, and there are lots of places like this on the outskirts of the town: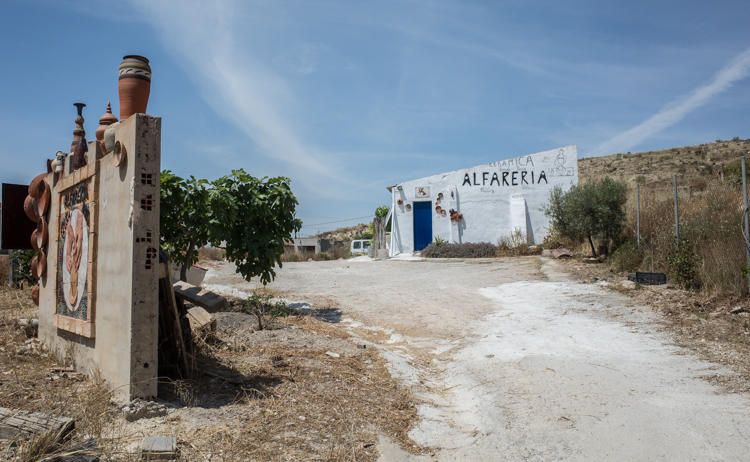 23_25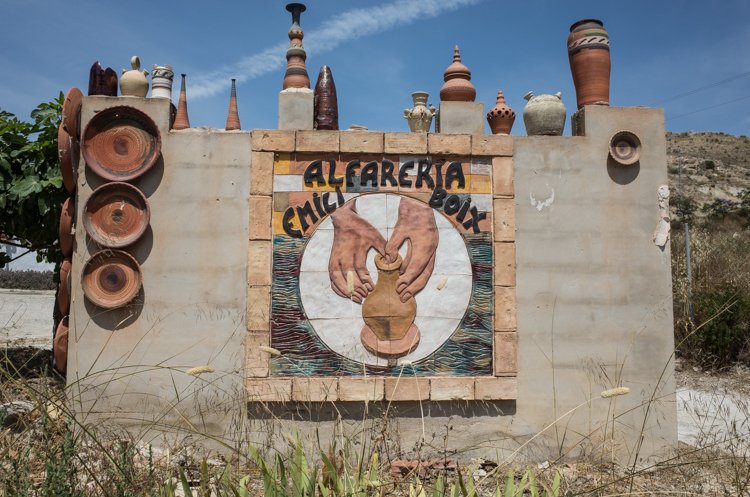 23_26
Sign in English, Castellano and Valenciano. Agost is the kind of place where the local language (a cousin of Catalan) is widely spoken: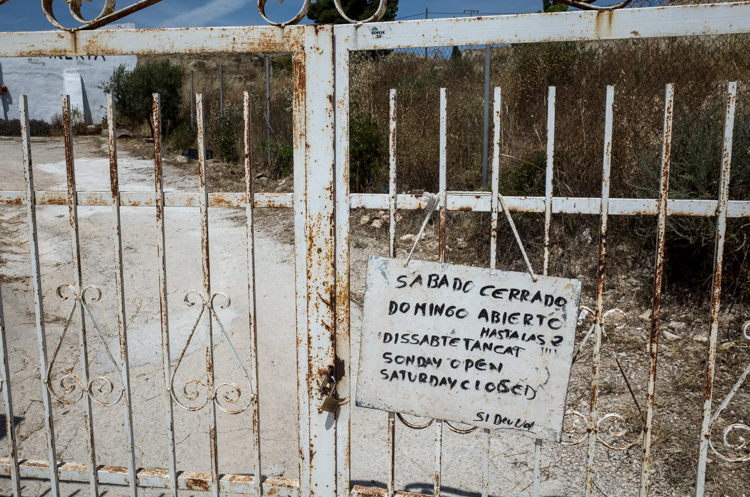 23_27
Typical Agost street: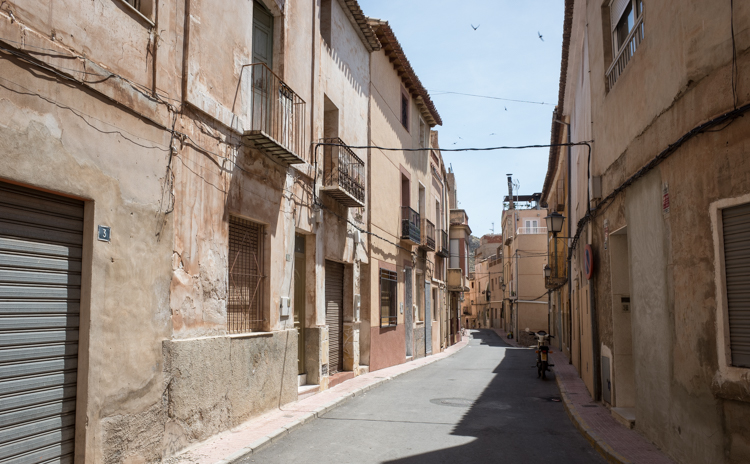 23_28
Well-dressed lady: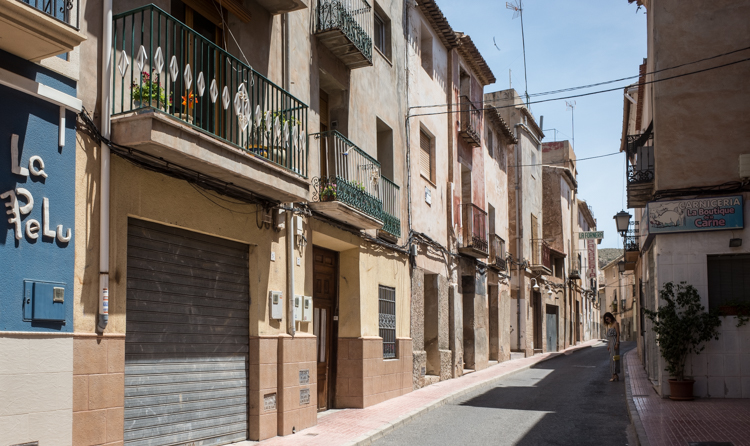 23_29
The entrance to the church, with a plaque celebrating its 400th anniversary: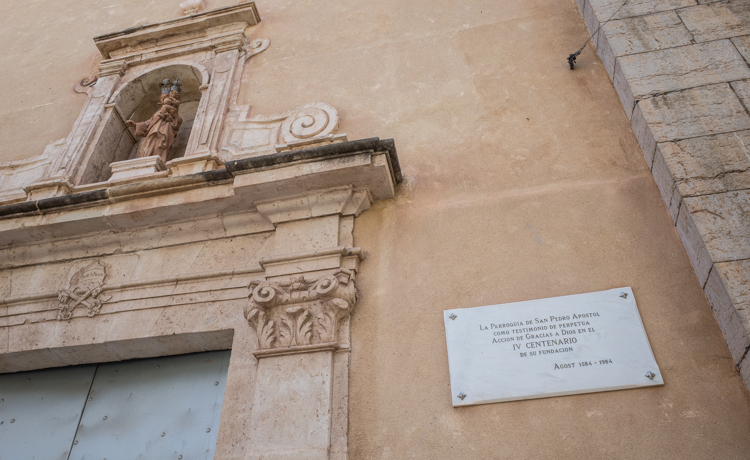 23_30
Religion, escape from reality–or vice versa: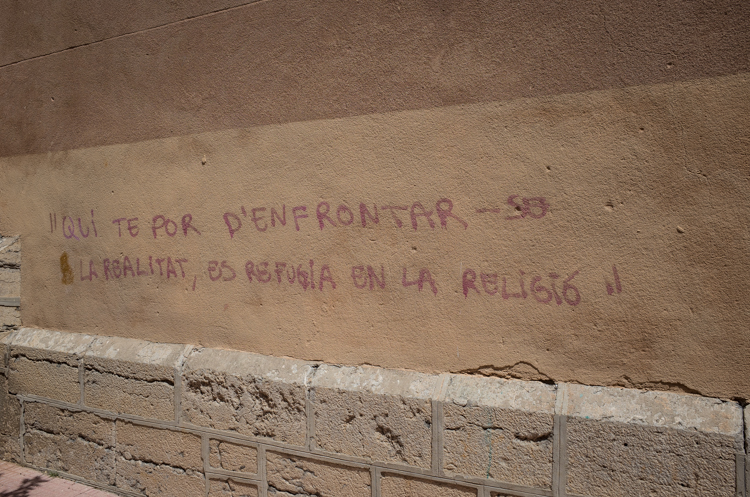 23_31
Decorating shutters in this way is very common in Spain: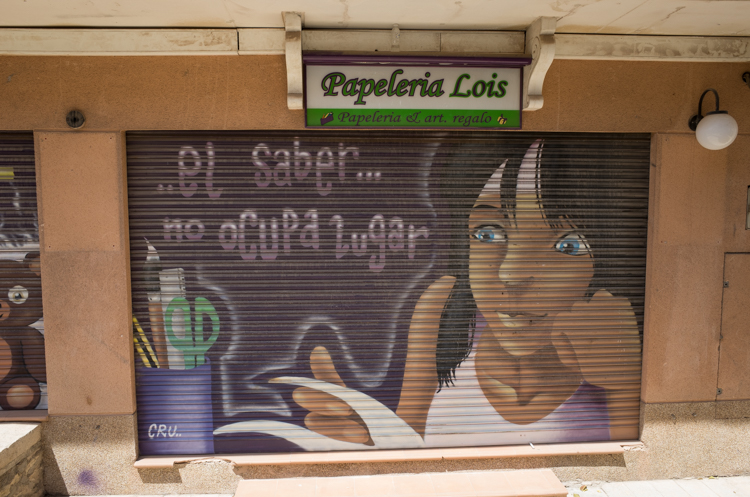 23_32
I liked the fancy street signs in the centre of Agost: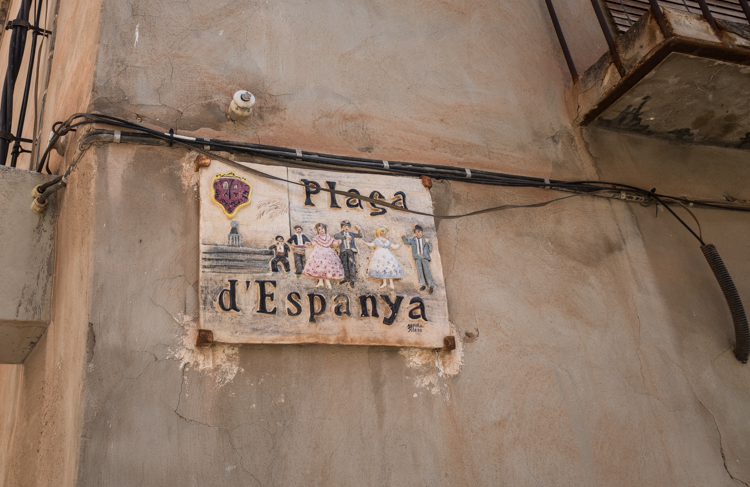 23_33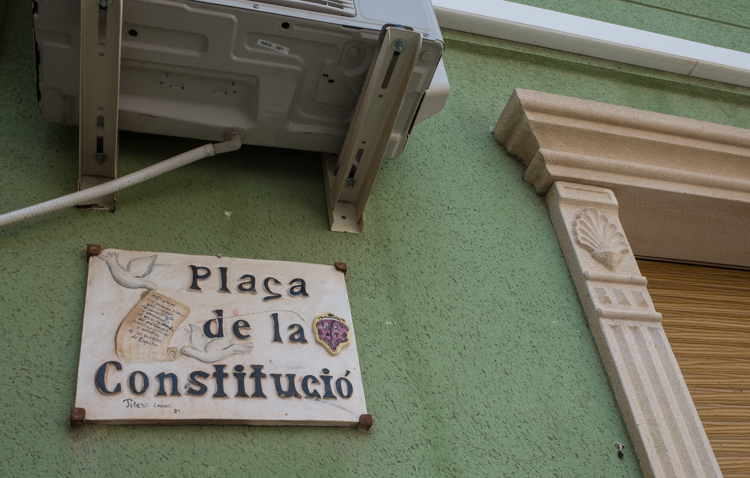 23_34
Everything is on a smaller scale in a town like Agost. This is the town hall and police station: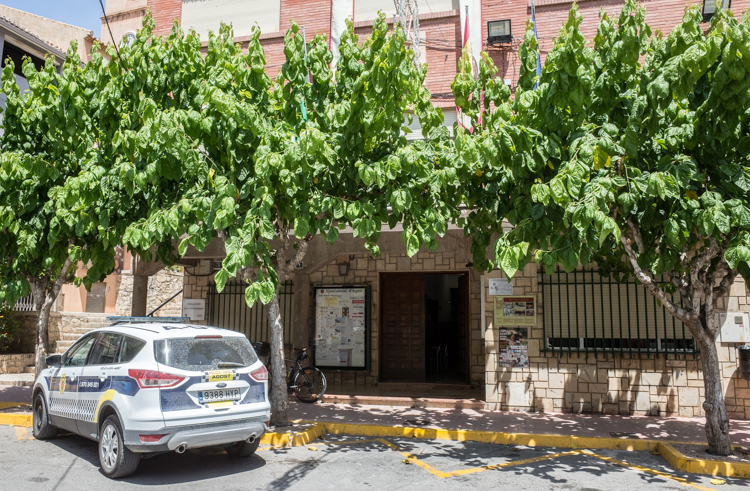 23_35
The entrance to the town hall, just like any home: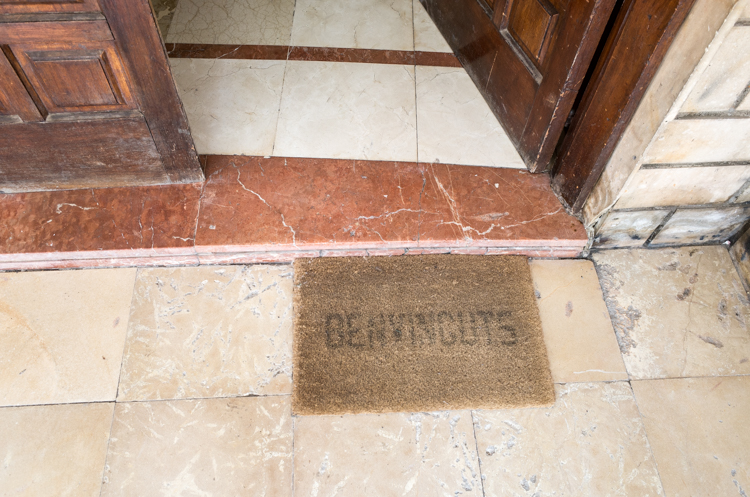 23_36
The main waiting room in the town hall. The entrance to the police station is on the right: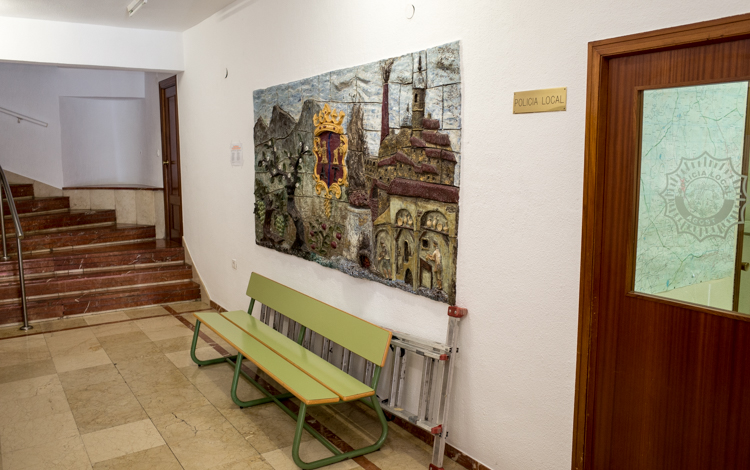 23_37
But even in Agost people donate blood; the poster basically says that blood donation never goes out of fashion: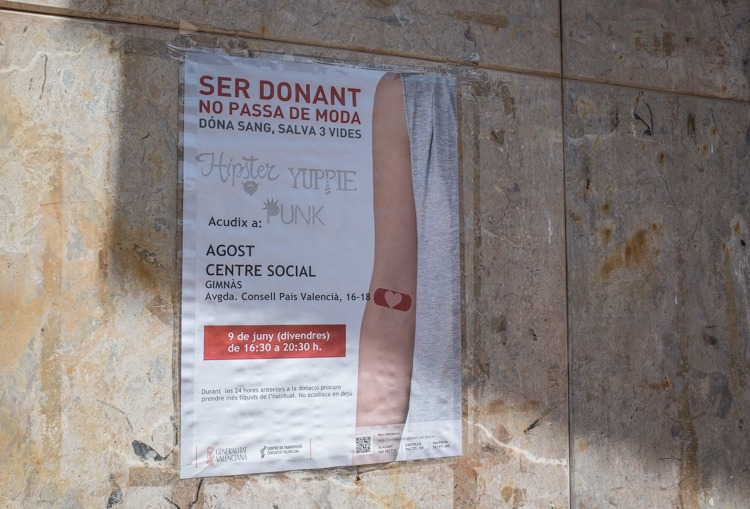 And then I got back on my bike and cycled home.