Somehow most of this week's pictures are connected to the place where I work, but depict distinctly non-work activities.
Main
But I start with a picture taken one evening while walking my dog. I was attracted to this scene of a lonely girl, texting someone in front of a shuttered bar: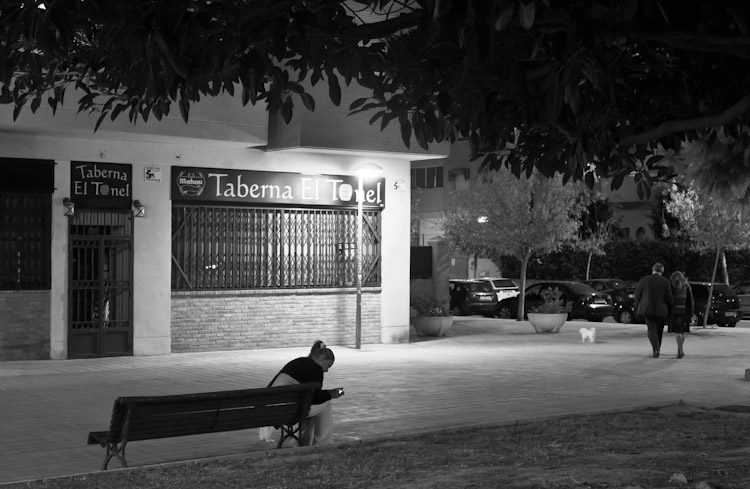 Alternates:
Alternate 1
Another scene, no more than 100 metres from where the previous picture was taken. Outside our local bakery, this woman made me think of the old adage about dogs and their owners looking alike: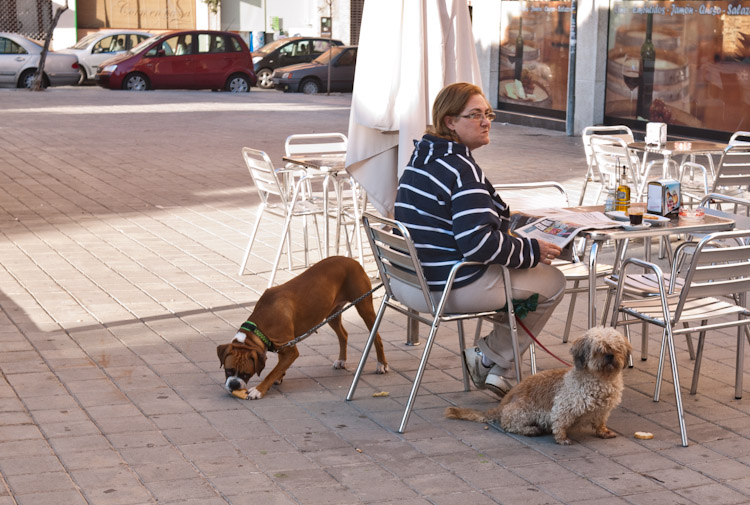 Alternate 2
I have recently started experimenting a bit with raw food. This is a lasagna where instead of pasta there are thin slices of zucchini, and the filling consists of alternate layers of homemade tomato and béchamel sauces, fresh spinach and tomatoes. It was actually quite tasty: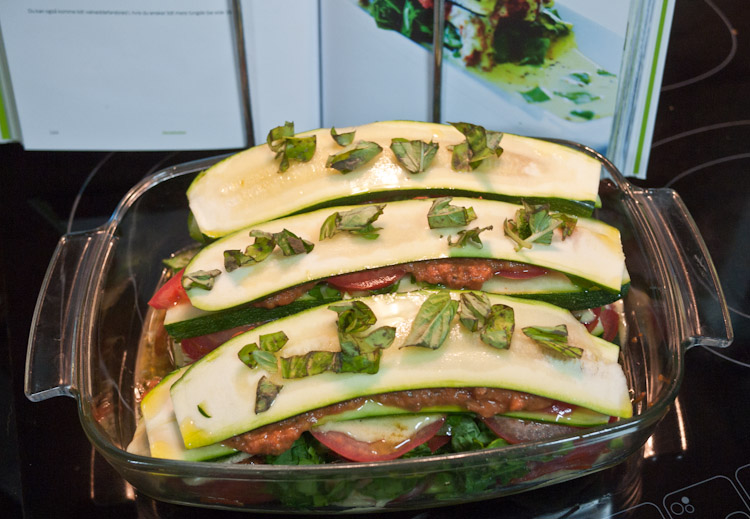 The next two pictures are taken from my office window and are similar to two I showed last week. But I like these versions better.
Alternate 3
My daily feathered visitor: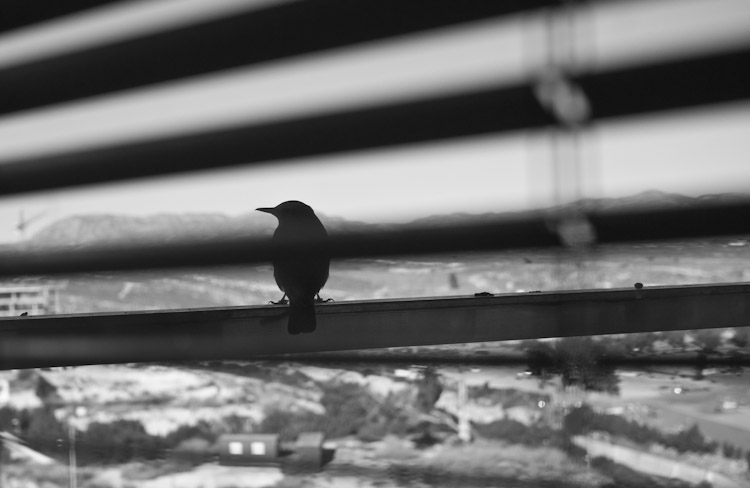 Alternate 4
The distant buildings and mountains illuminated by the setting sun: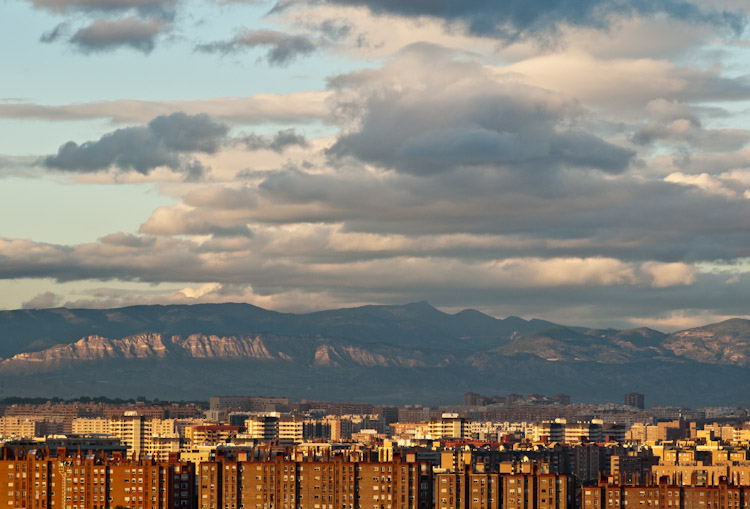 At our office there is a small exhibition space which is put at local artists' disposal on a rotating monthly basis. This month we have an exhibition of sculpture made partially of old vines by a group of sculptors connected to a local wine distributor.
Alternate 5
Chanti: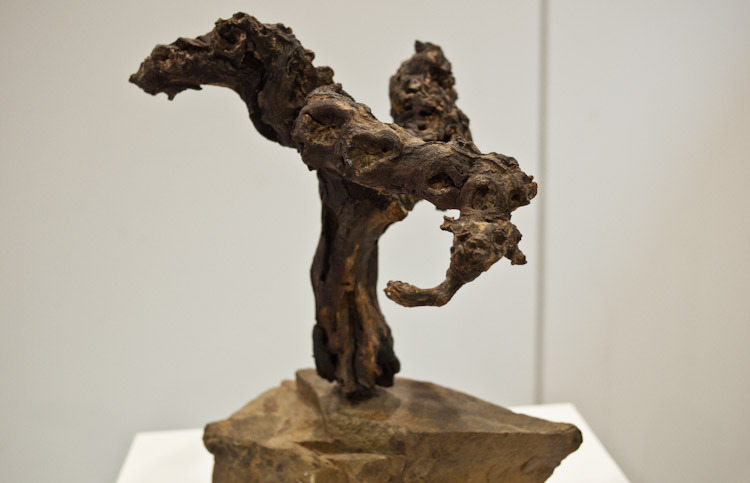 Alternate 6
Retsina: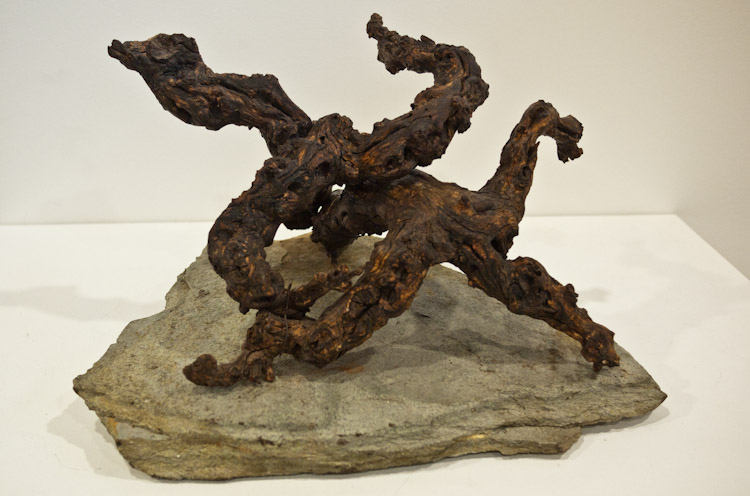 Alternate 7
Marsala: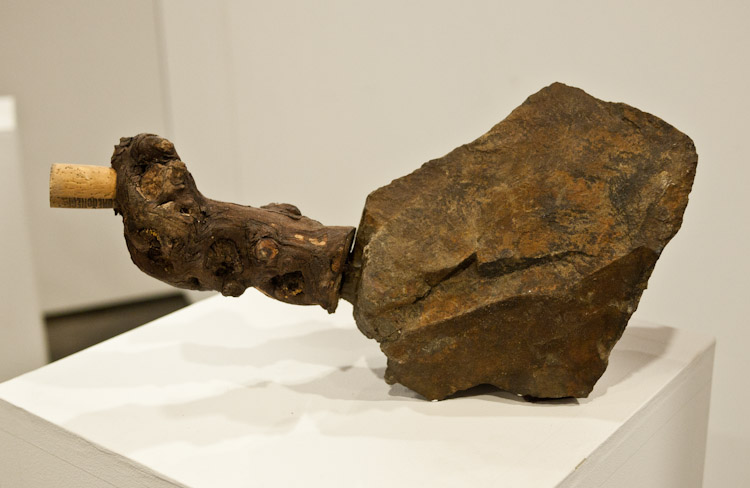 We have various social clubs at the office, and the most recent addition is a photography club which I have started with a few other people. It is proving a great success, with more than 40 paid members having joined during the first week. Since one needs just 15 members to be eligible for subsidies from the office, it is safe to say that the economic foundations of the club are secure (I am the treasurer). Tuesday night we held our first real event, a tertulia (roundtable discussion) based on four presentations. We held the event at a bar called Adolfo's Bodega, and we had the place to ourselves.
Alternate 8
Mark is Scottish. He is the club's founder and president: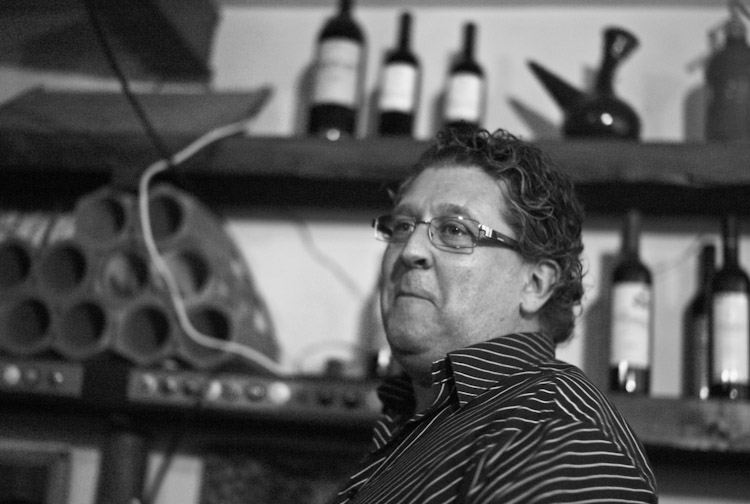 Alternate 9
Elena is Romanian, the guy behind her is Greek and the woman behind him is Spanish: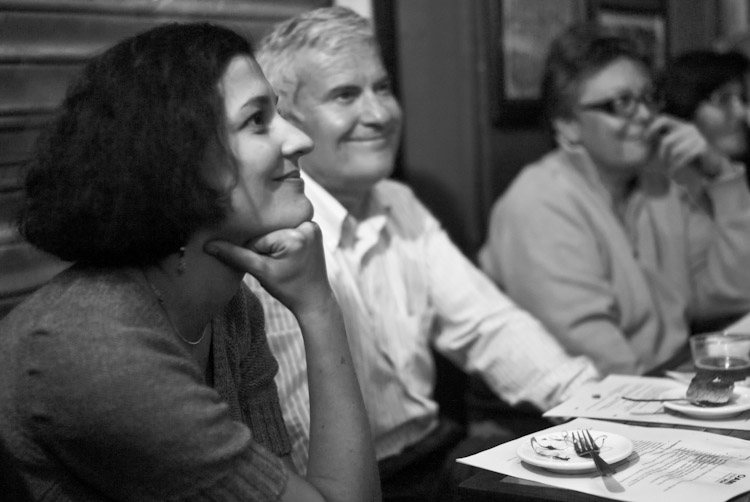 Alternate 10
Mark leading the discussion: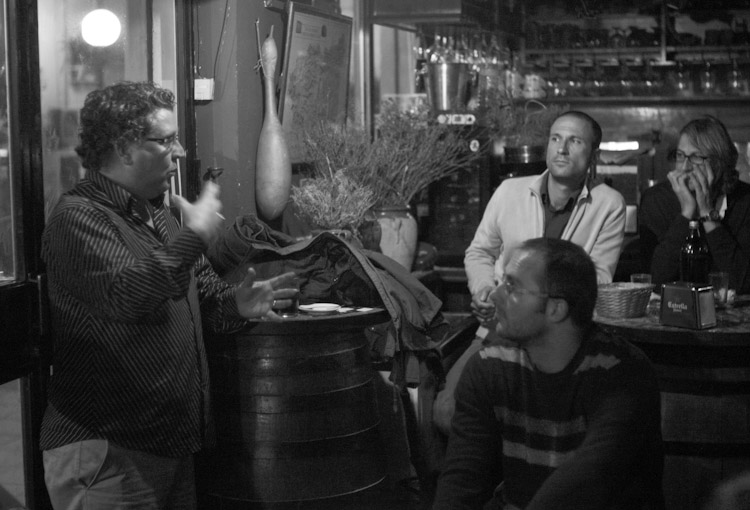 Alternate 11
This is the entire staff of Adolfo's Bodega: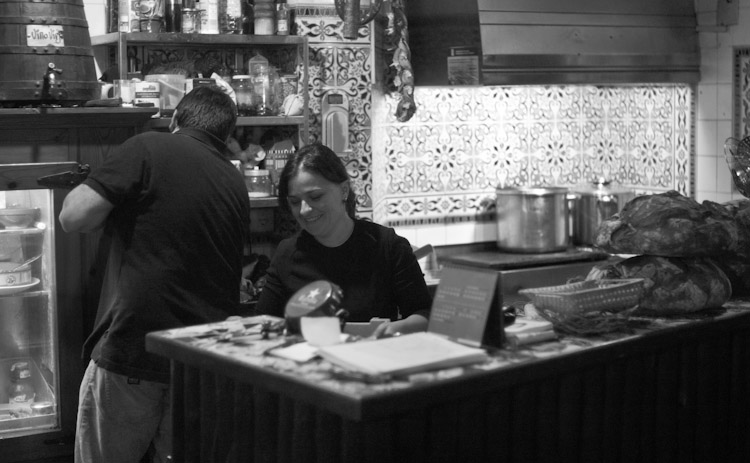 The next series of pictures are from a sushi picnic lunch we held on Friday in a nearby park. The guy who invited us, Daniel, is French but very interested in many aspects of Japanese culture, including martial arts, food and sake. In fact, he brews his own sake, and after having tasted it for the first time on this occasion, I can certify that it is delicious and superior to the store-bought kind.
Alternate 12
Daniel had prepared the ingredients beforehand, so all that needed to be done was rolling and cutting: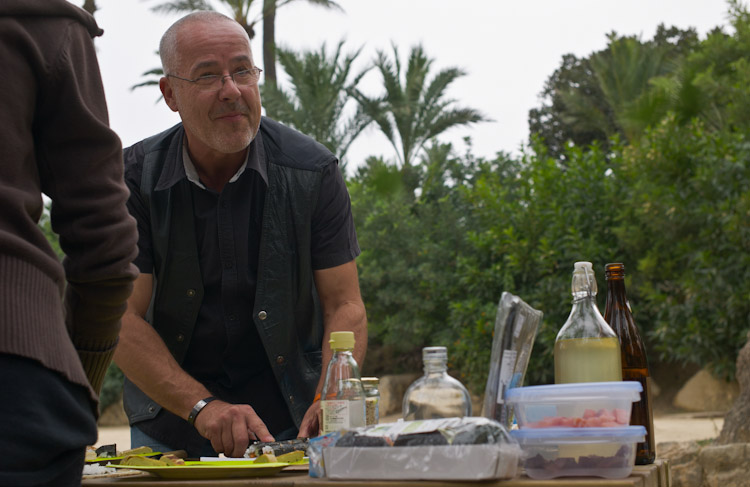 Alternate 13
Yvonne and Raphaël pitch in: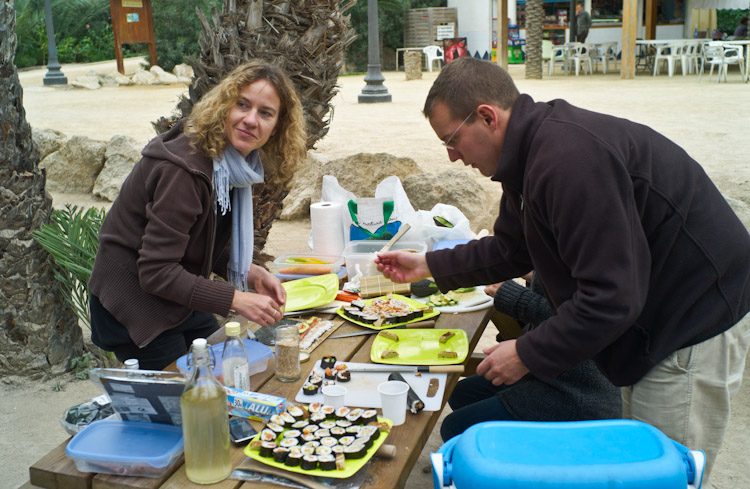 Alternate 14
The sushi: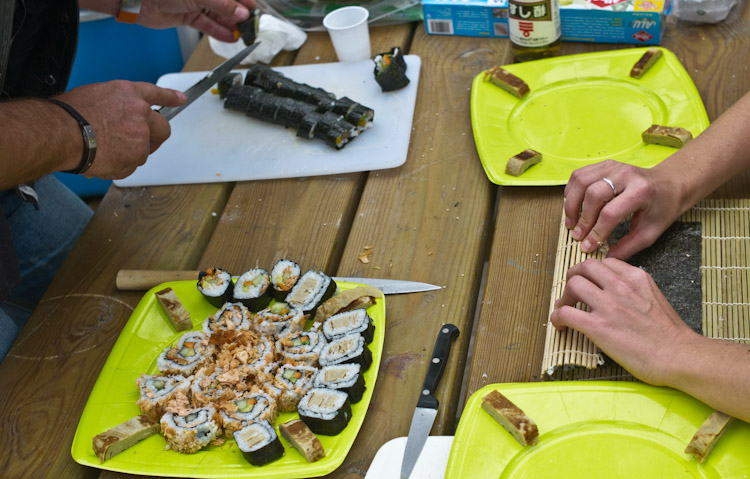 Alternate 15
Daniel shows Claire how it is done: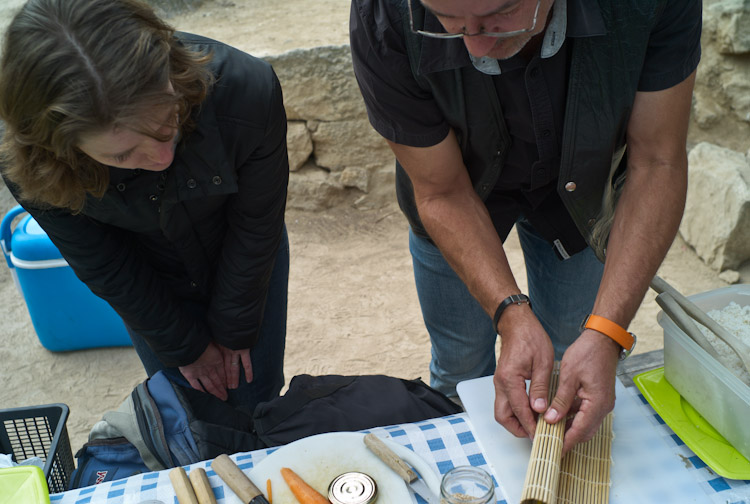 Alternate 16
Esther had remembered to bring chopsticks, the rest of us just ate with our fingers: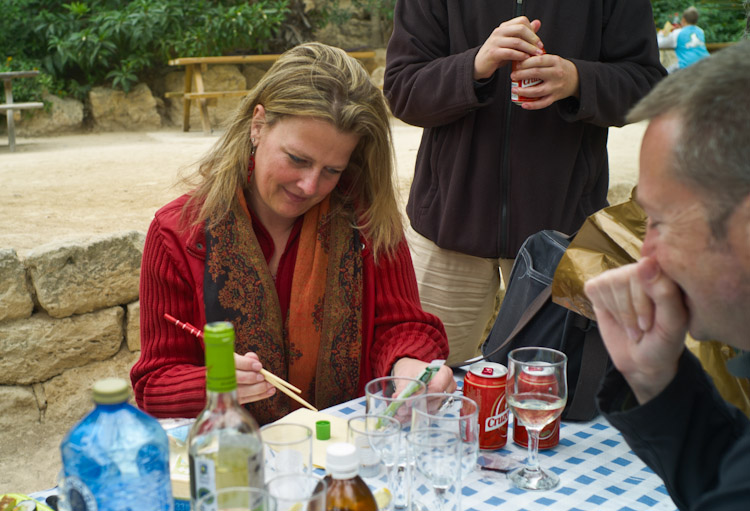 Friday was a good day for eating in general. After spending the afternoon back at the office, pretending to work, in the evening it was time to head to one of Alicante's better restaurants, La Cantera, for the end-of-season dinner organised by our wine club Bacchus.
Alternate 17
Fish on a bed of rice coloured with squid ink: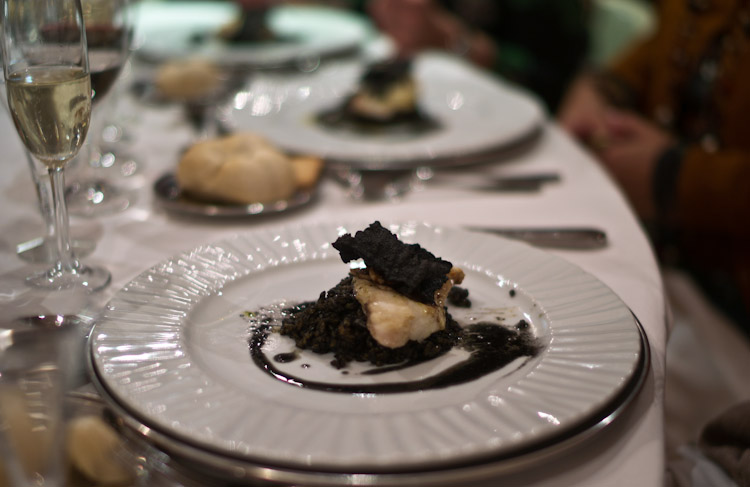 Alternate 18
One of my table companions: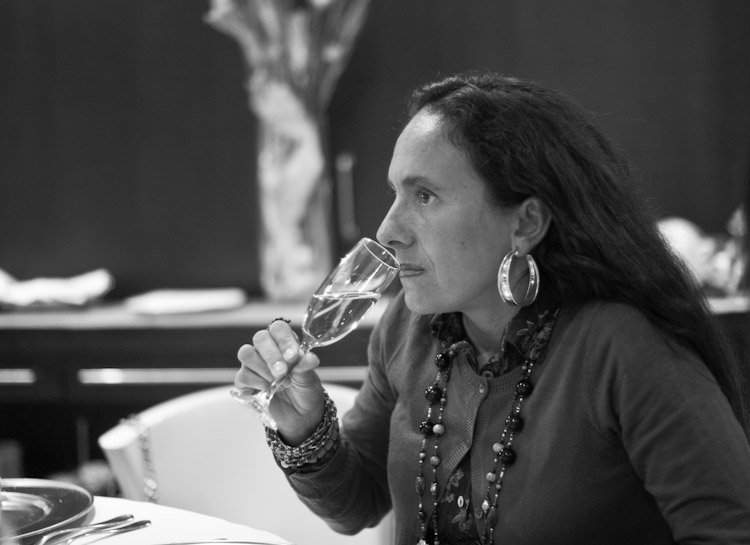 Alternate 19
One of the many international couples at our office. She is Polish, he is Spanish: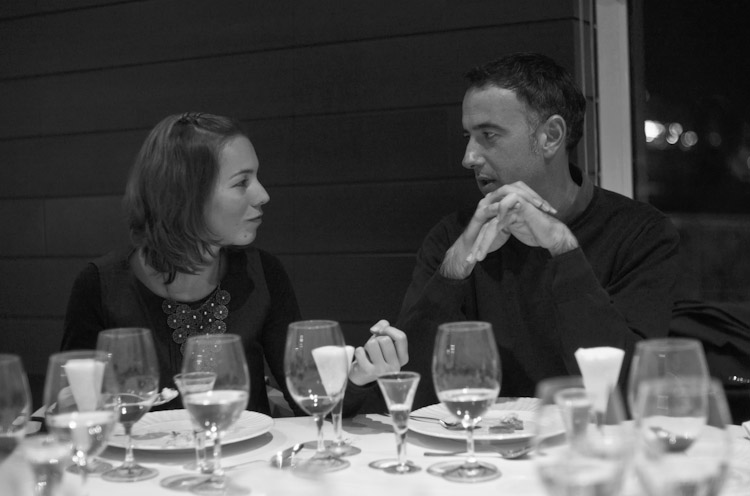 Alternate 20
A smooch to end the PAW: