This was a nice week, ending with a four-day weekend: both Good Friday and Easter Monday are public holidays in Spain. As I do every year, I went to the centre on Friday and Sunday to have a look at the Easter processions. There was also a medieval market in our neighbourhood, which provided some photo opportunities (as well as some good beer and cheese).
16_1
Good Friday procession of the Virgen de la Soledad, just after leaving the church: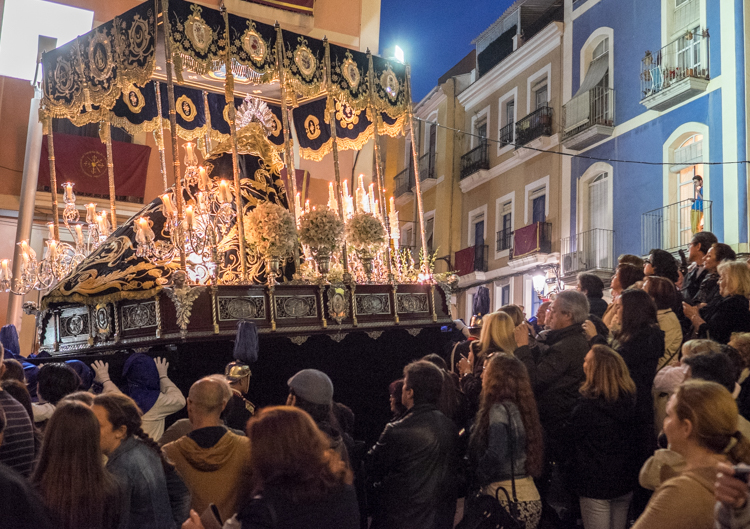 16_2
Another Good Friday procession. My American friends always find these outfits ominous, but I assure the viewer that they have nothing to do with the KKK and indeed predate the Klan: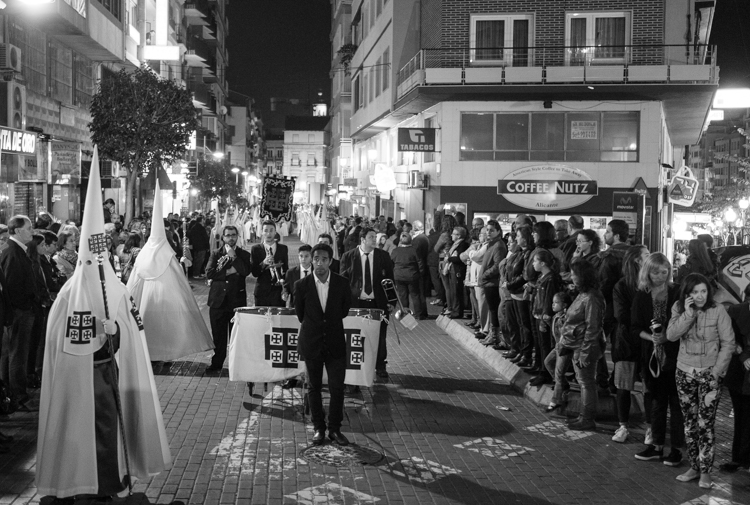 16_3
Saturday morning, a quiet golf course photographed while walking Cheeta: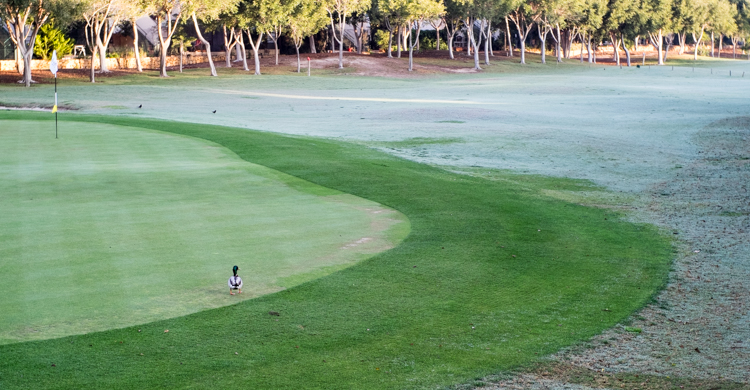 16_4
The statistics tell us that Spain's economy has turned the corner in 2014 and is now growing at a good pace. I see signs of this in my neighbourhood, where shops that have stood empty for months or even years now have new tenants. Here is a gourmet food shop that is opening in a small commercial centre near our home: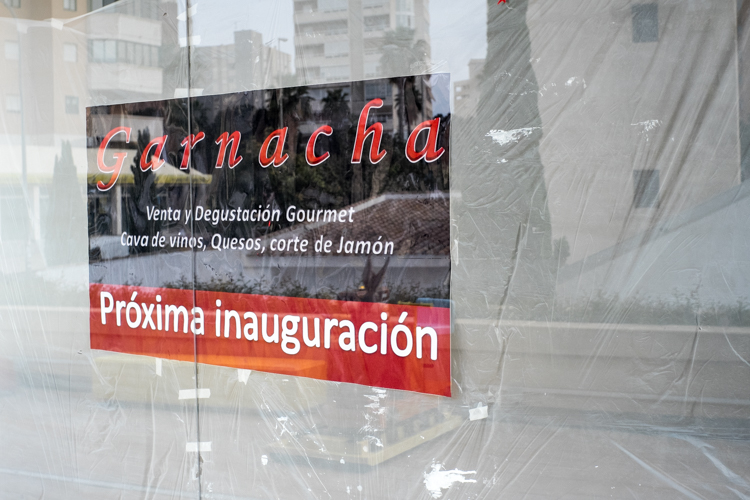 16_5
Still same Saturday morning dog walk; a man is having breakfast at a local bakery: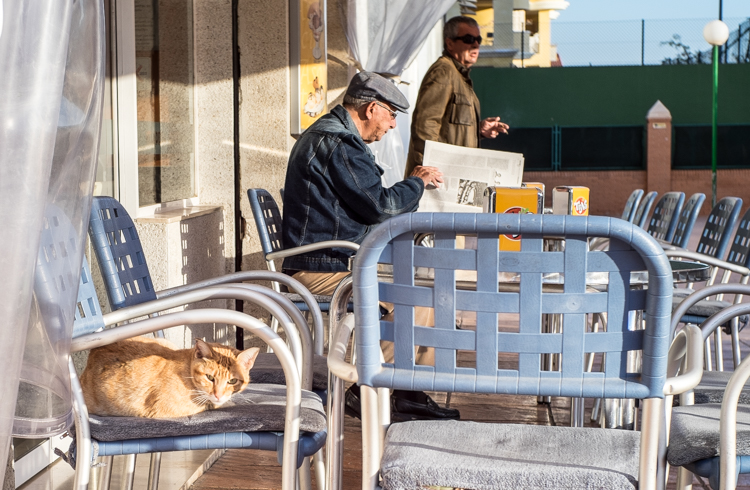 16_6
On Easter Sunday I went to the centre of town again, but this time I went too late to see the two processions that meet outside City Hall for the culmination of the festivities. But instead, I saw something I have not seen before, the aftermath of one of the processions. Here is Virgen de la Alegría on a little square next to the monastery where the statue is kept: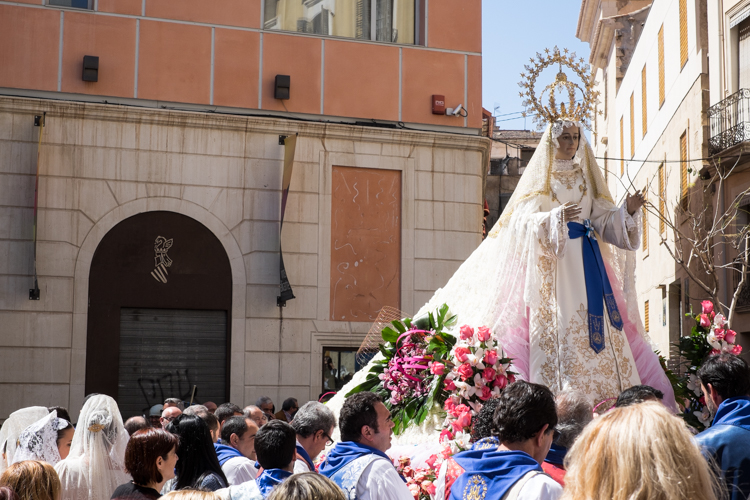 16_7
The paso is dismantled, a delicate operation: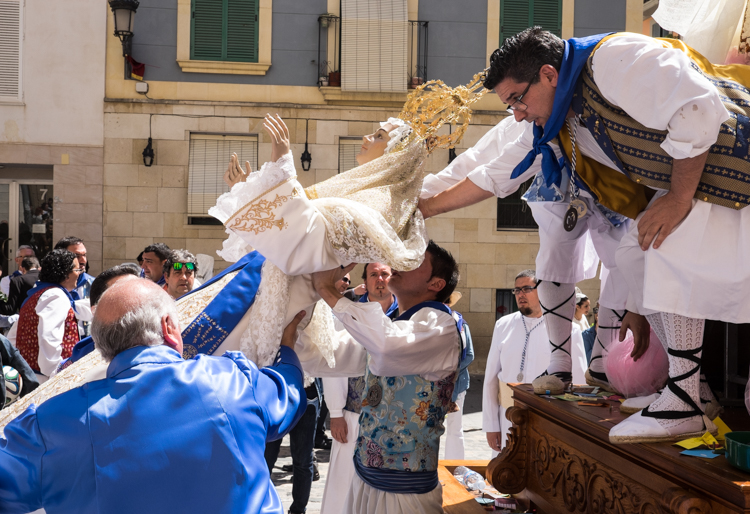 16_8
Children pick up the small handbills that are thrown, confetti-like, from the balcony of the town hall: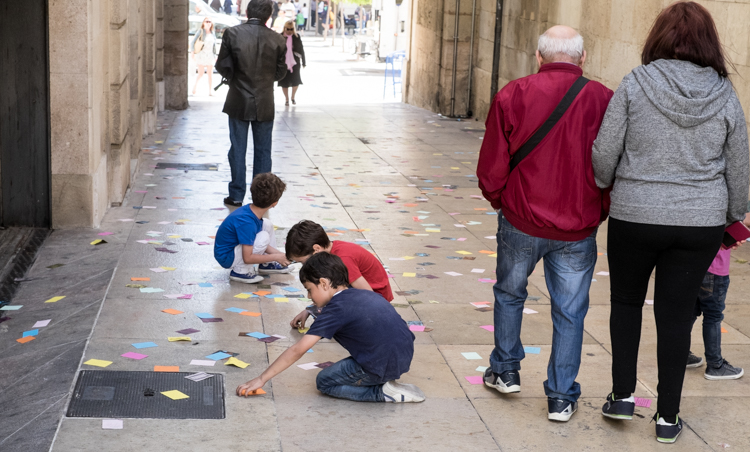 16_9
A bar with questionable beer selection, decorated for the holidays: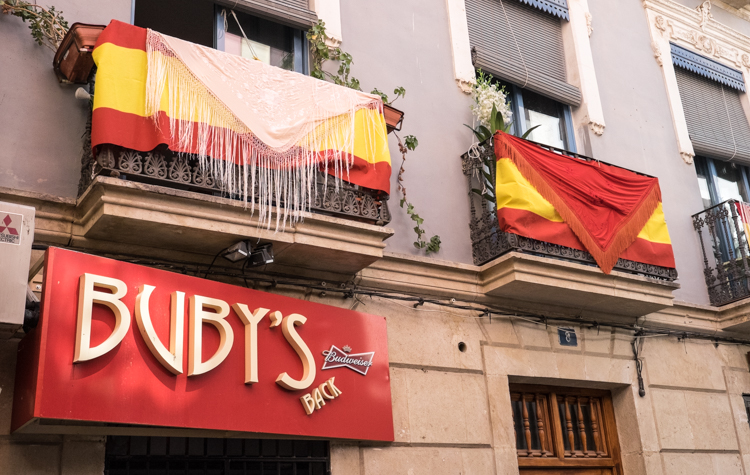 16_10
Wall art: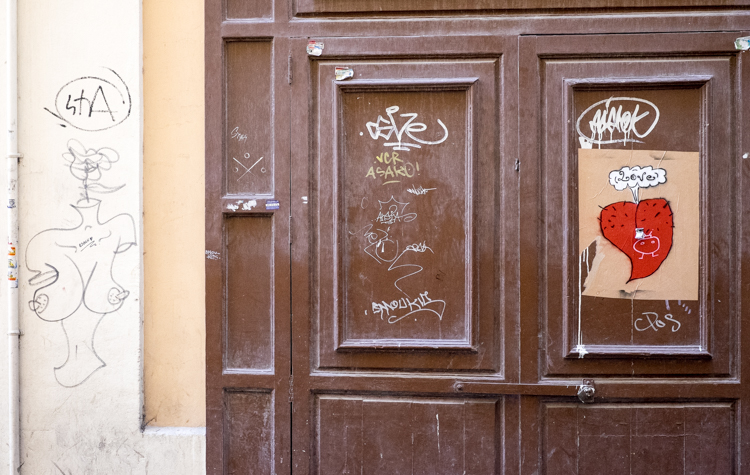 16_11
Wall of poetry: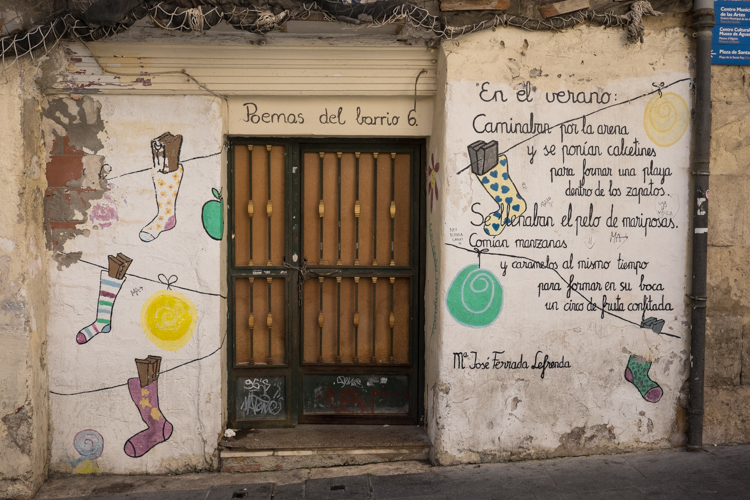 16_12
Wall painting: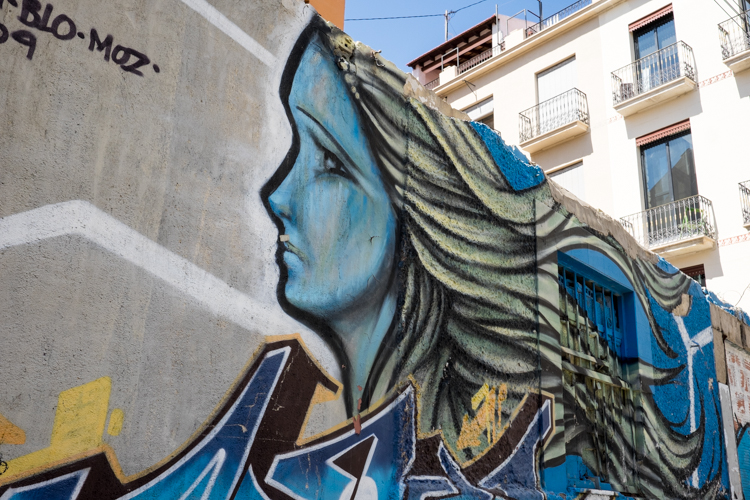 16_13
Wall painting and parking: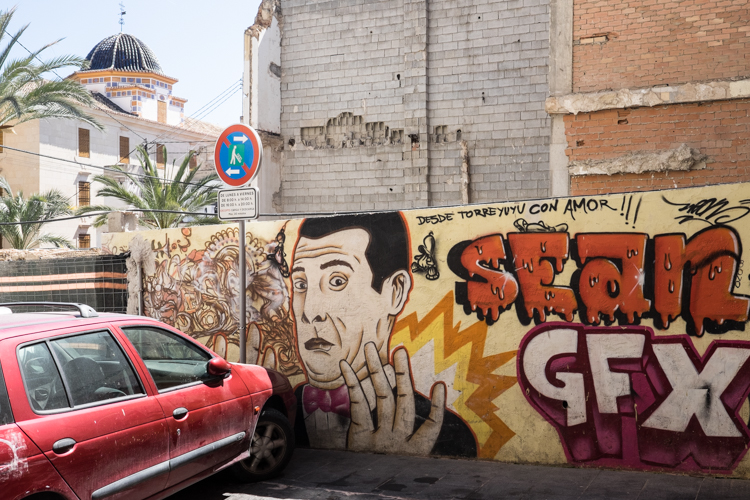 The final four images are from the medieval market in my neighbourhood. These markets consist of stalls selling food, drink, some handicraft and trinkets. There are also pony rides for the children, and of course, this being Spain, bars and restaurants. The whole thing lasts 3-4 days, and then they move on to some other town.
16_14
Pulpo: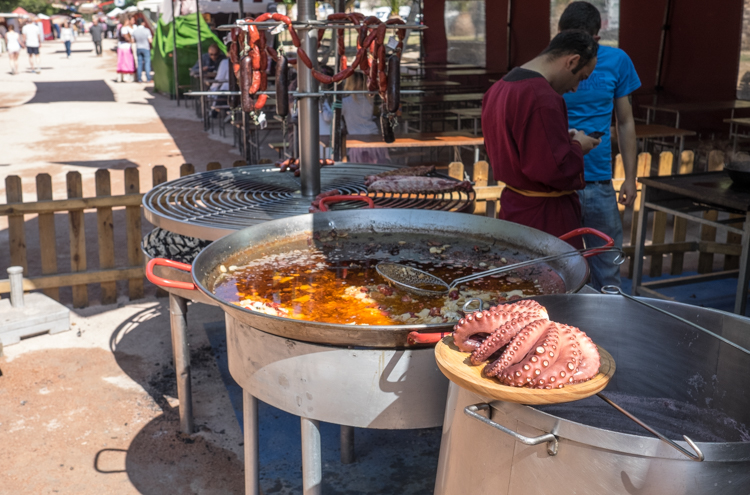 16_15
Embutidos from Mallorca: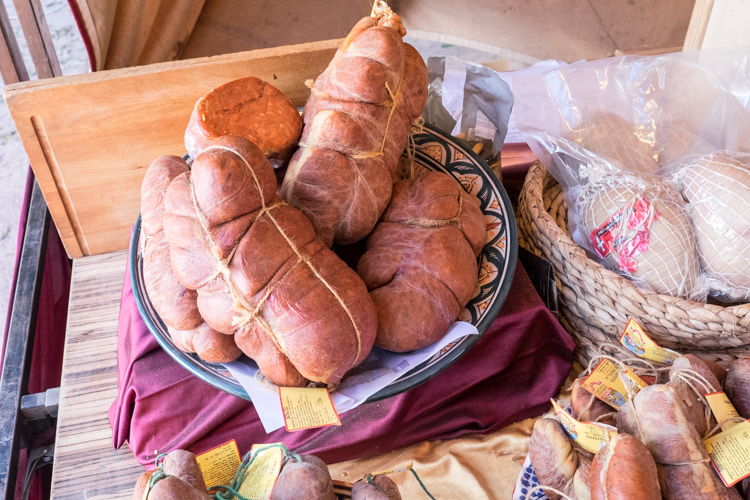 16_16
Cheese from Menorca–it was delicious and I bought some, made from raw sheep's milk: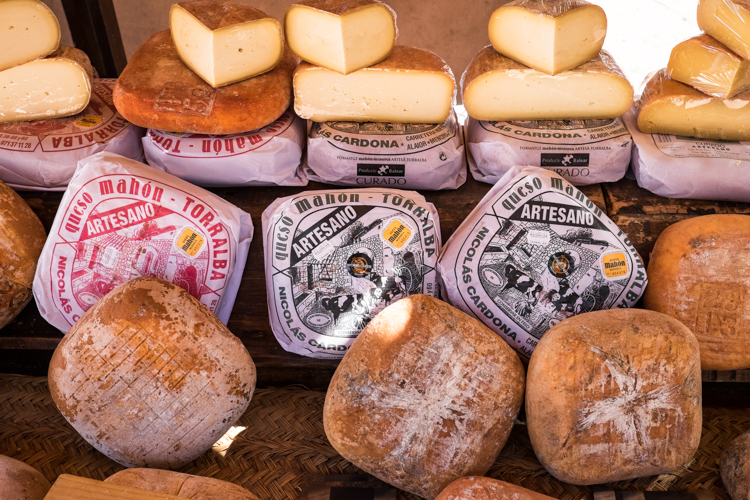 16_17
Another stall where I bought something–this lady is selling artesanal beer from northern Spain: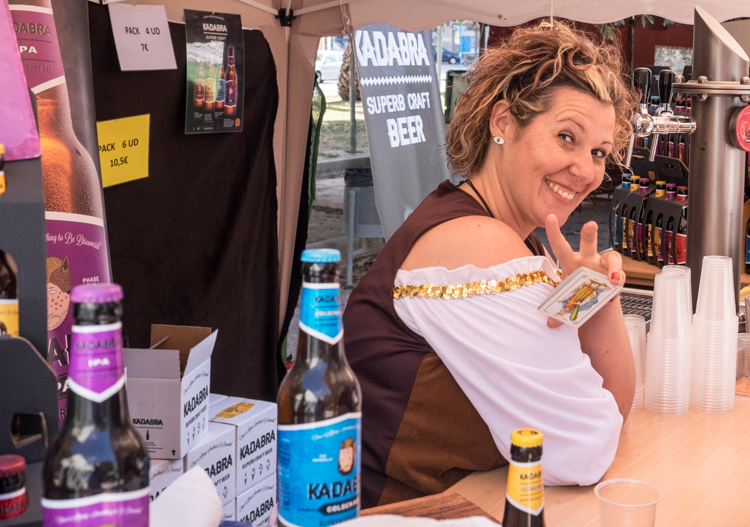 More Easter procession photos can be seen here.