While officially the week was still a working week, in practice many people started their holiday already in mid-week. Most of us were still there on Tuesday, however, when we had the department Christmas lunch. As usual, I spent part of the weekend on two wheels, and there was a little birthday party for a friend as well.
51_1
On Sunday morning I cycled in the mountains, to Relleu via Aigües. I stopped to pee and to photograph this nice landscape: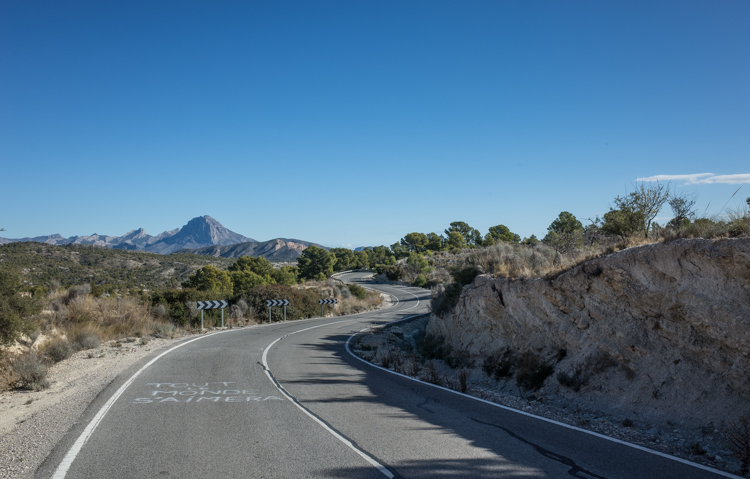 51_2
It is not unusual to see writing on the pavement on the mountain roads around here, since the Vuelta a España bicycle race regularly comes through this area; usually they are of the form "attack now" or the names of favourite cyclists. But this one is different and cryptic. In French, it simply says "everyone will love each other":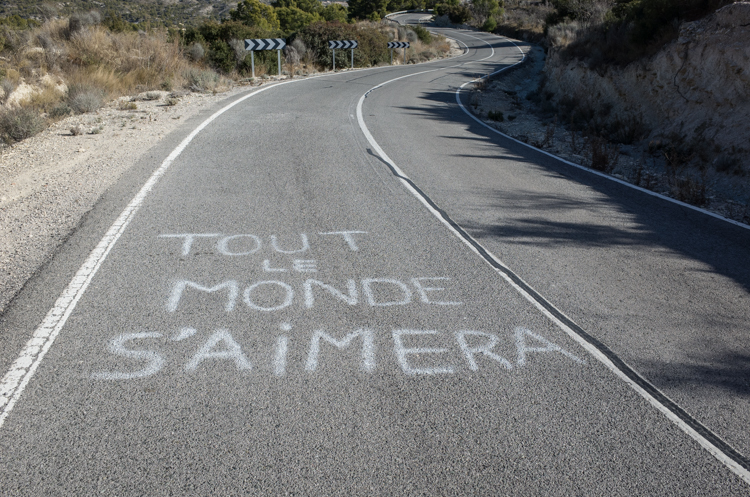 51_3
On Sunday afternoon we attended a small party to celebrate the birthday of Lucas, Elio's son: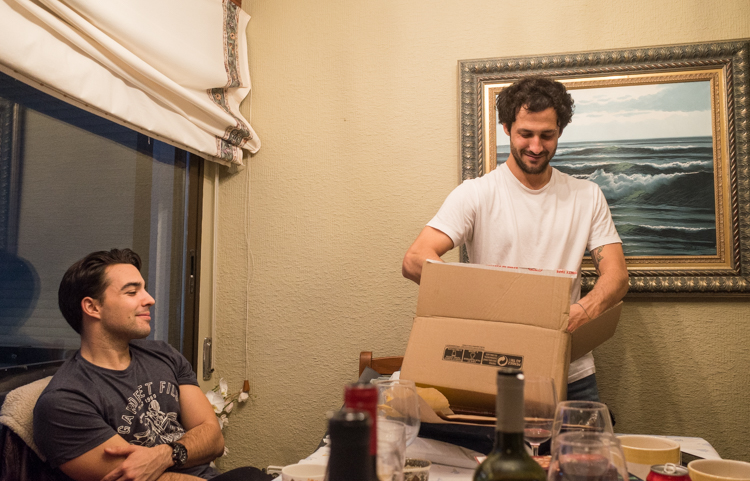 51_4
After we had eaten the main meal, Chloe was allowed to join us: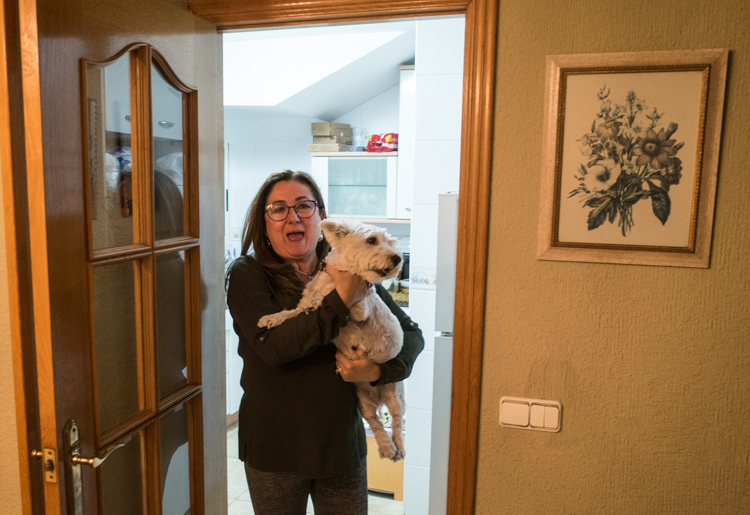 51_5
She proceeded to explore under the table: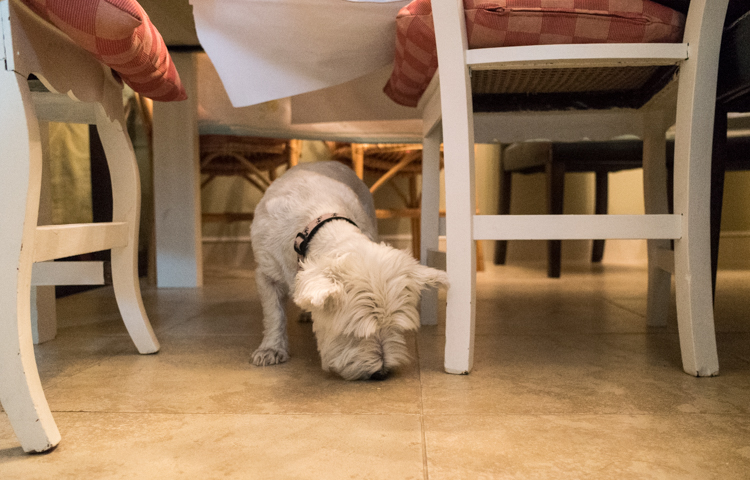 51_6
And was very interested in the cheeses: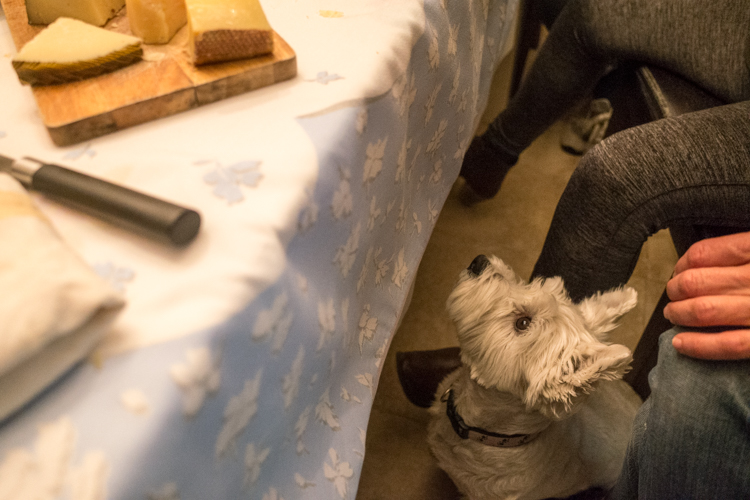 51_7
We have had two Christmas trees at the office since the beginning of December. People were invited to bring boxes filled with canned food and other non-perishable items that would be donated to two local charities looking after the poor and the homeless: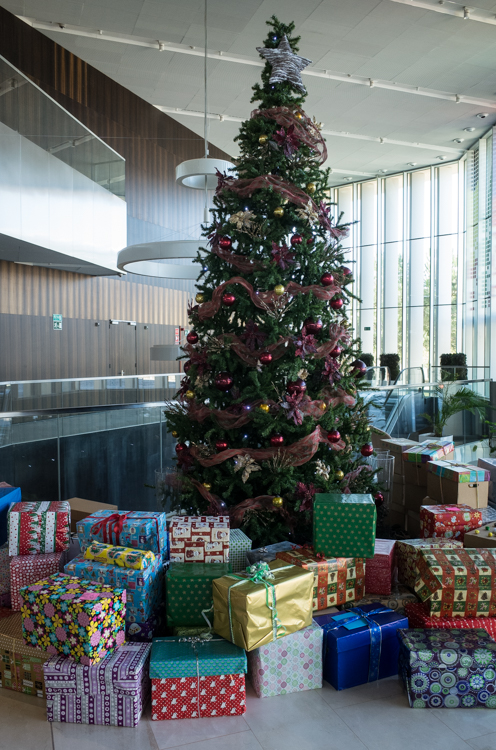 51_8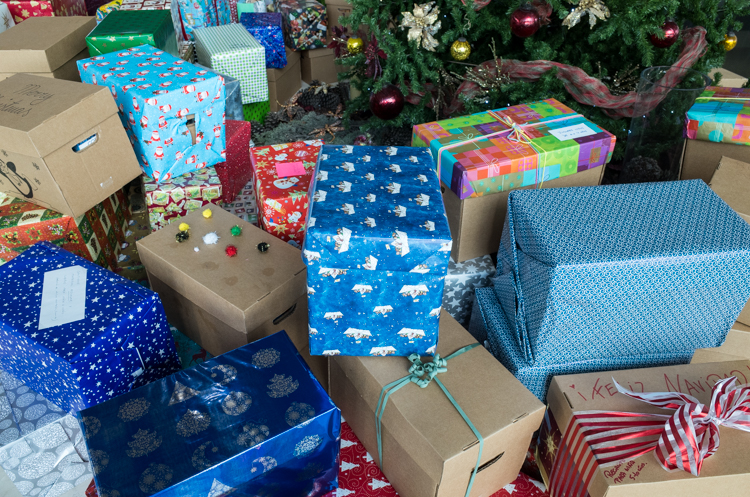 51_9
On Wednesday, the packages were picked up and distributed between the two charities: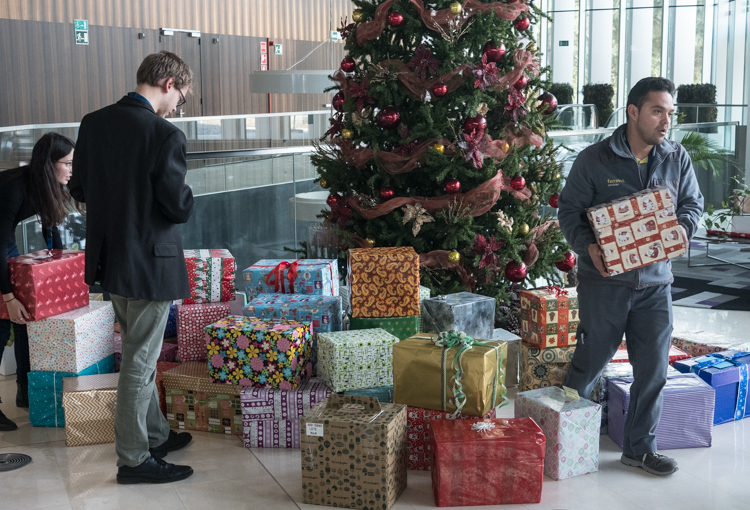 51_10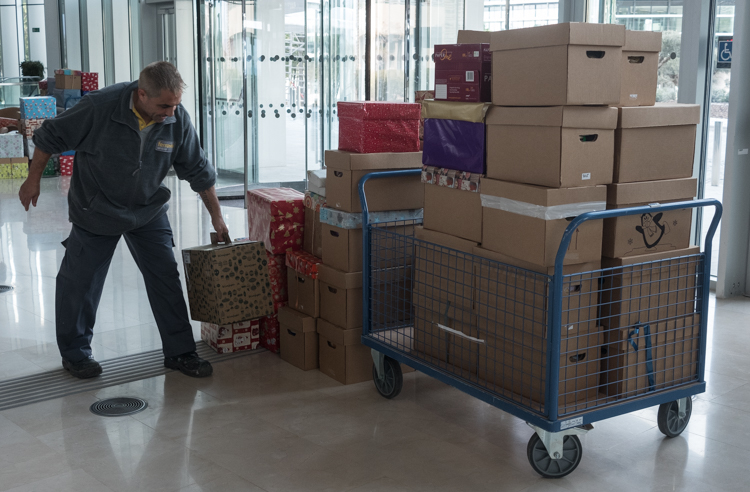 51_11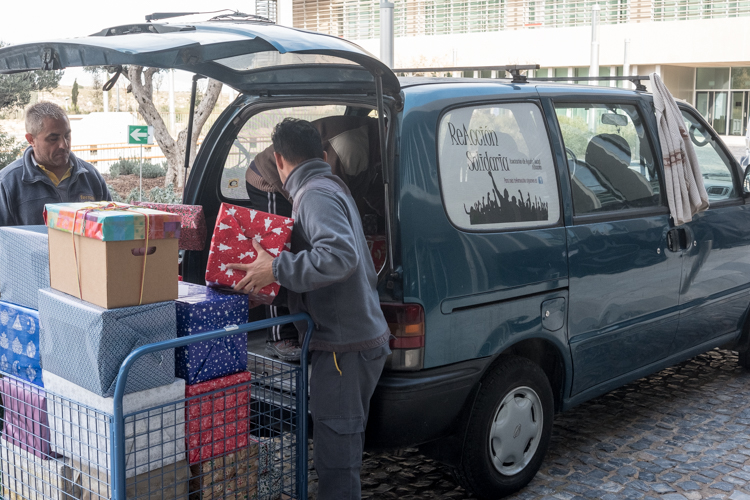 51_12
The other Christmas tree; the packages here are toys, donated by a toy factory in the nearby town of Ibi. Some children who might not otherwise have received presents will get these: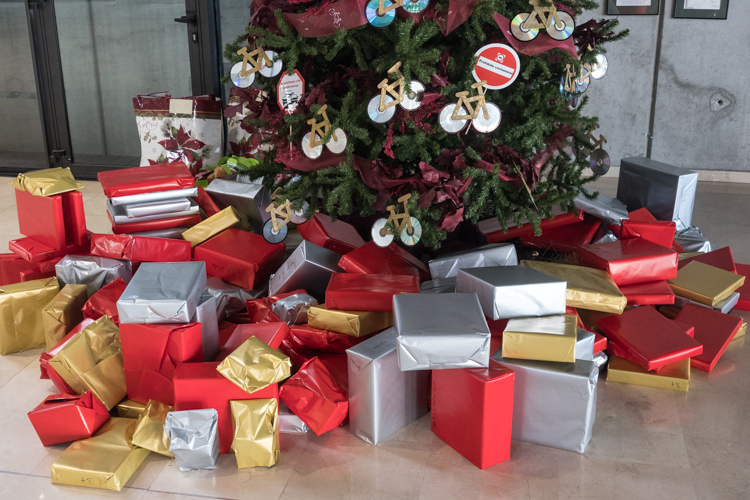 51_13
There were other decorations in the lobby of the office, with cycling as the theme–the office is big on sustainability and promotes cycling and public transport as means of commuting to work: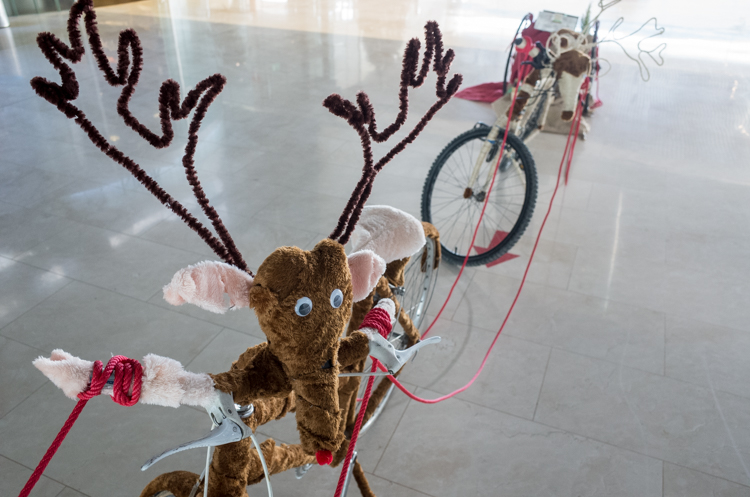 51_14
On Tuesday afternoon we had the department Christmas lunch at Moments (the same place where I had the lunch of my team the week before):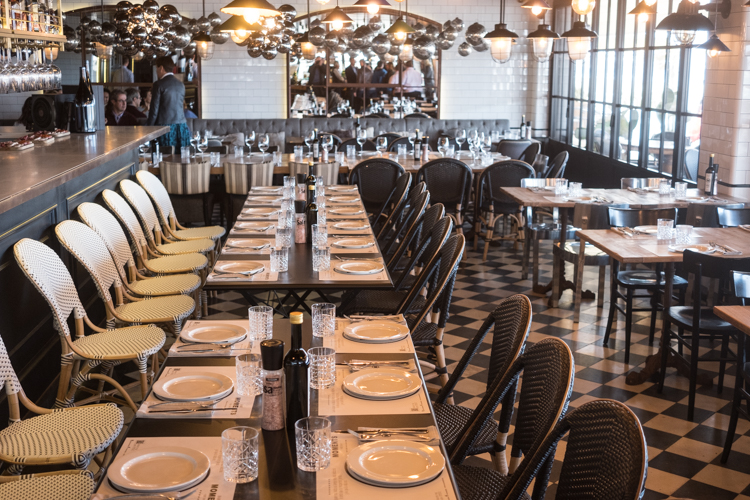 51_15
People arriving: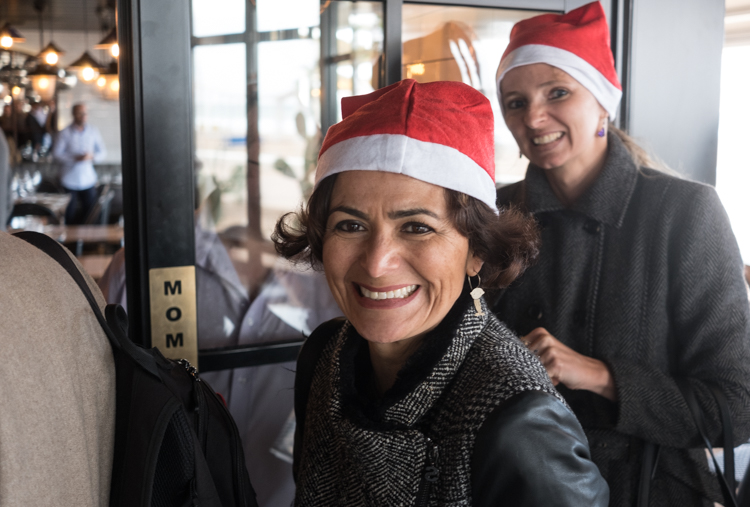 51_16
A peek into the food preparation area: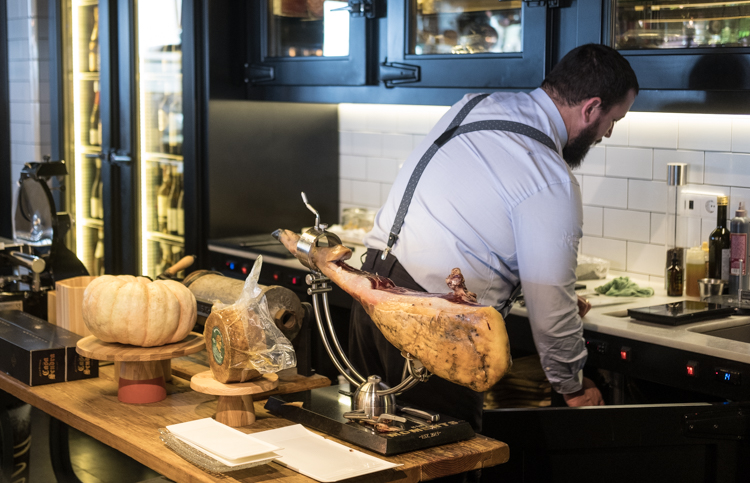 51_17
Lunch in full swing; we were about 40 people: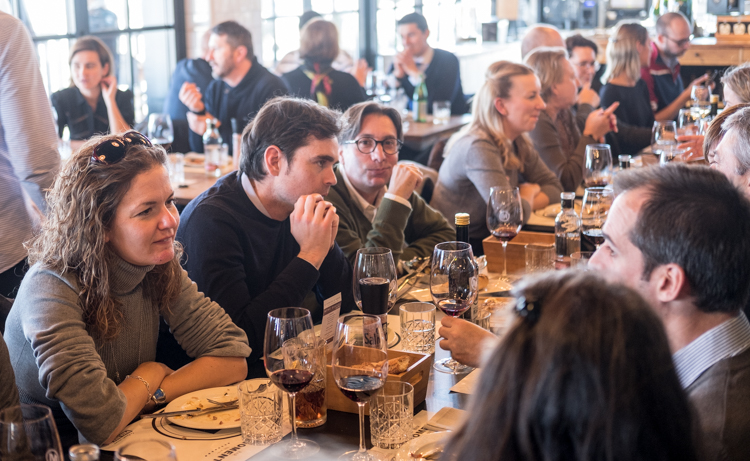 51_18
Stephanie and Franciska: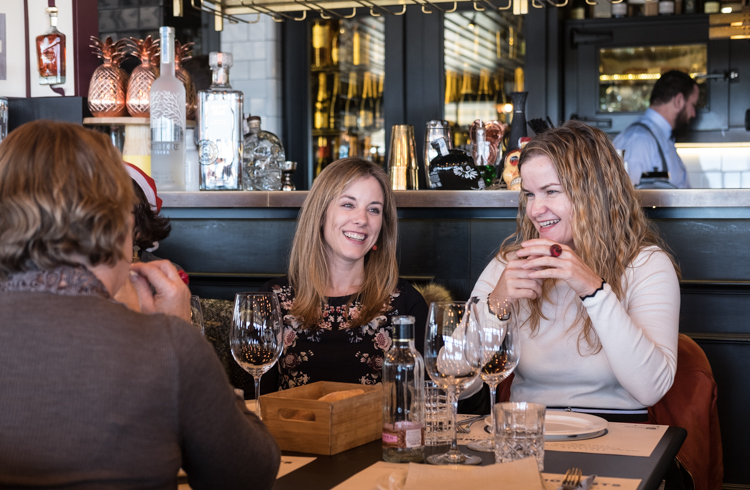 51_19
Kasia says "na zdrowie":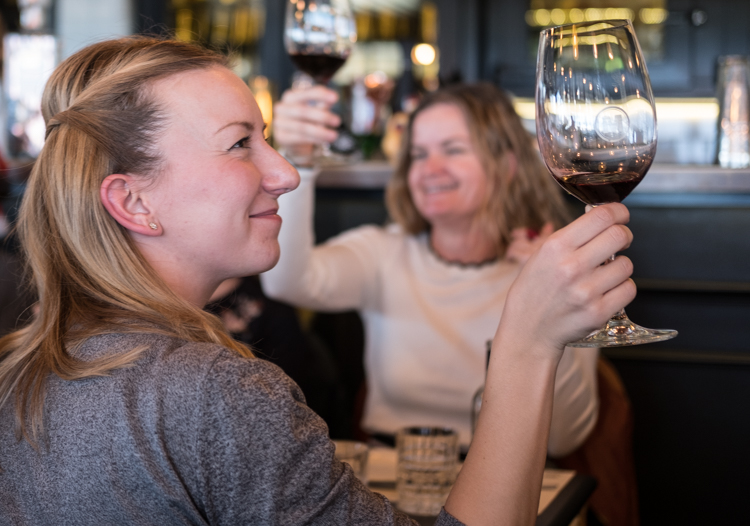 51_20
Me and Charo, a new Spanish colleague: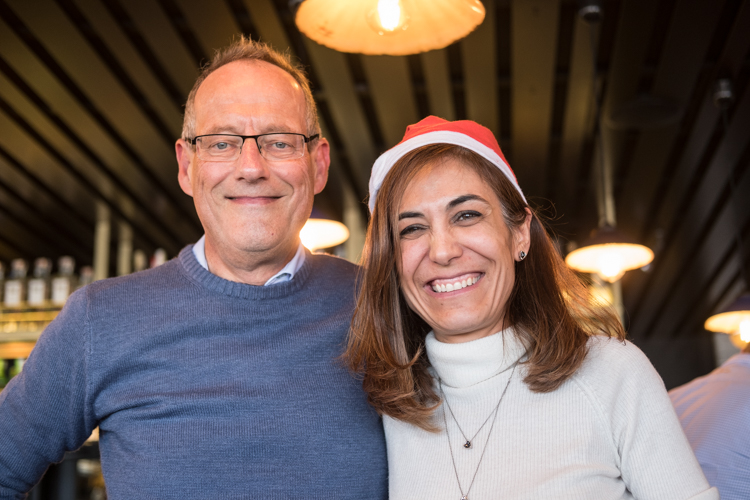 51_21
Carmen is in charge of the department's finances and spends much of her time fighting the bureaucracy in our finance department; it was nice to see her relaxed and laughing:

51_22
It is time to leave, and as is obvious from this picture, EU taxpayers did not pay for our lunch–we did: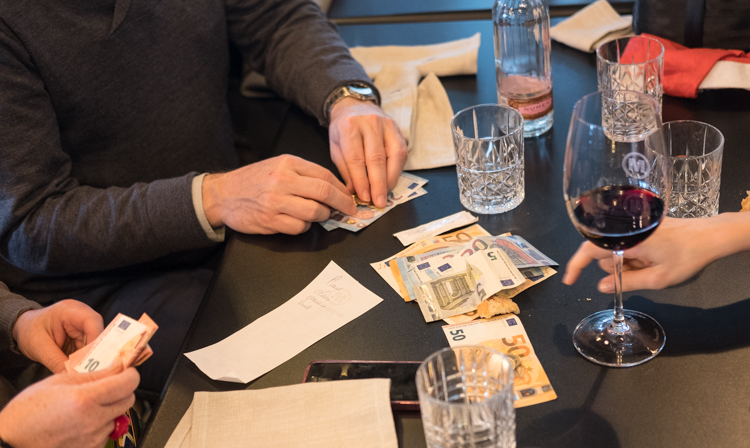 51_23
Before everyone went back to the office (or home in some cases), we did a group photo on the beach promenade in front of the restaurant:

51_24
On Thursday I back was in Aigües on my bicycle. The church had the usual image of baby Jesus, but there was also a more modern rendition of the nativity scene by a local artist, which I found quite intriguing–and surprising to see in this small town: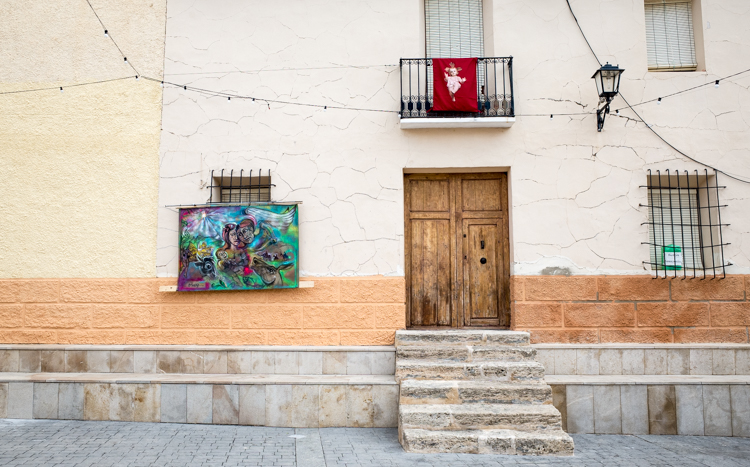 51_25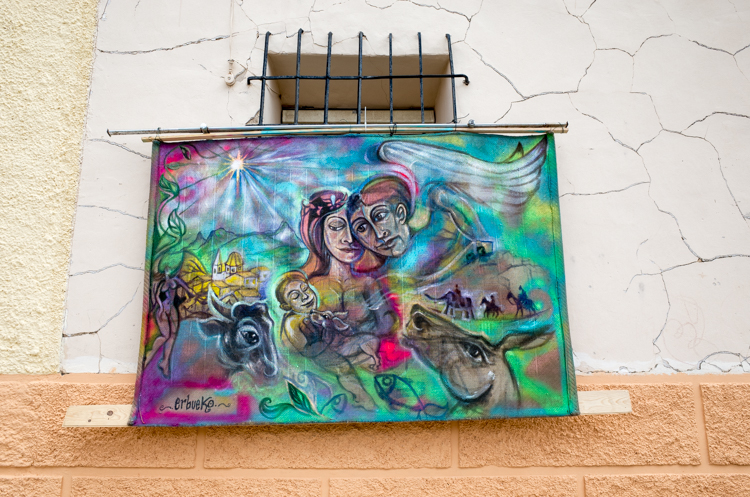 I went to work on Friday to tie up some loose ends and take some papers to read at home during the vacation, and then it was time to start the holidays. We are closed until January 3rd.