The week's blog consists of images taken at the two opposite ends of Europe. On Tuesday the 15th we had to go to Valencia for an errand, and two days later I flew to Denmark for my annual spring visit. So the pictures are from Valencia and from my hometown Aarhus, mainly, with a few from Copenhagen at the end.
16_1
After we had run our errands, we spent a few hours walking around Valencia. It is Spain's 3rd largest city, and so it is always interesting for us country bumpkins from Alicante (175 km to the south). As we approached Valencia's city hall, we were delighted to see that the big square was full of Henry Moore sculptures: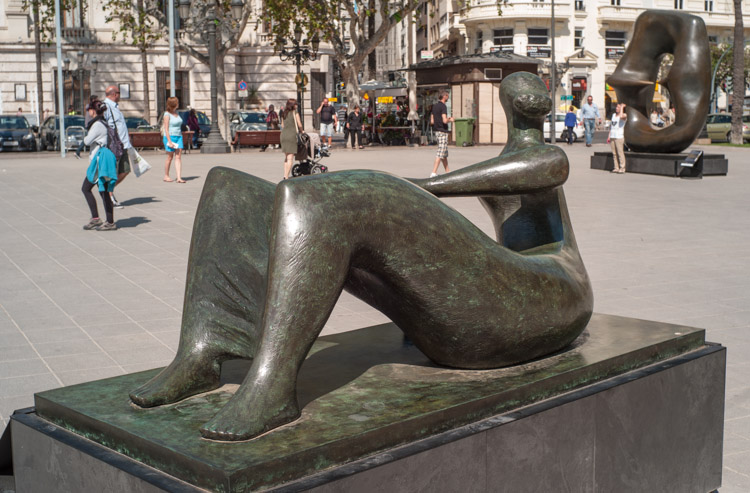 16_2
Since I was with my wife and daughter I could not linger as long as I would have liked, but I tried to get some interesting angles on Moore's works: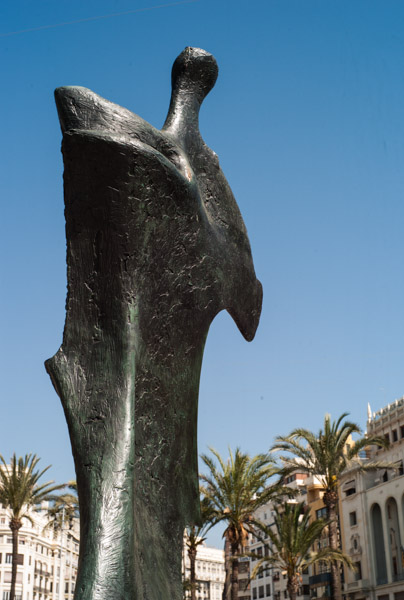 16_3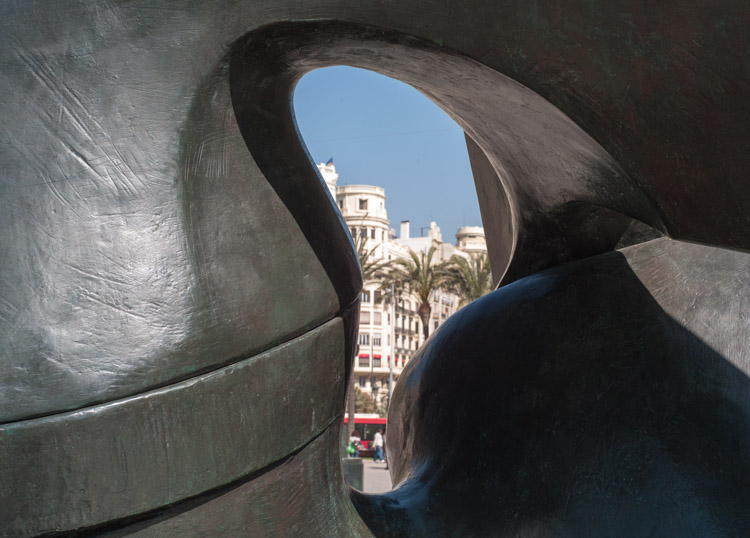 16_4
We also passed Valencia's main post office. I generally dislike the Spanish postal service. It is not particularly efficient, and the wait at our neighbourhood post office can be interminable. But I must admit that these mail deposit slots in Valencia were impressive: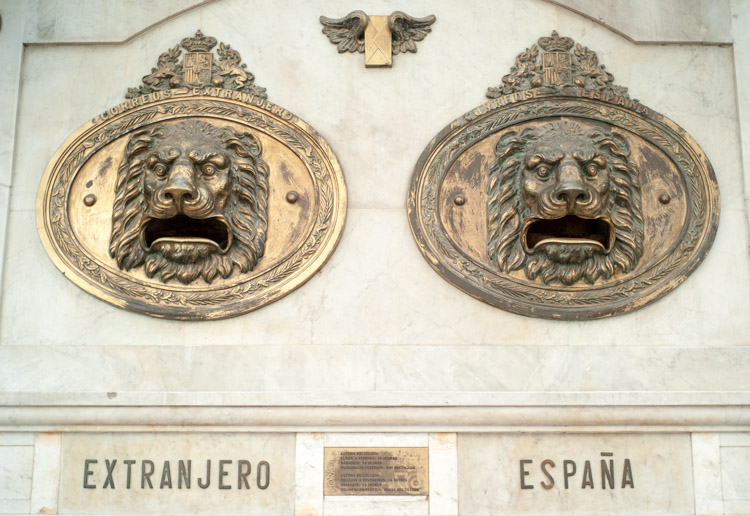 16_5
But enough grandeur. We moved on to the barrio. I have no idea what is behind the "Look at the sky" written on the pavement: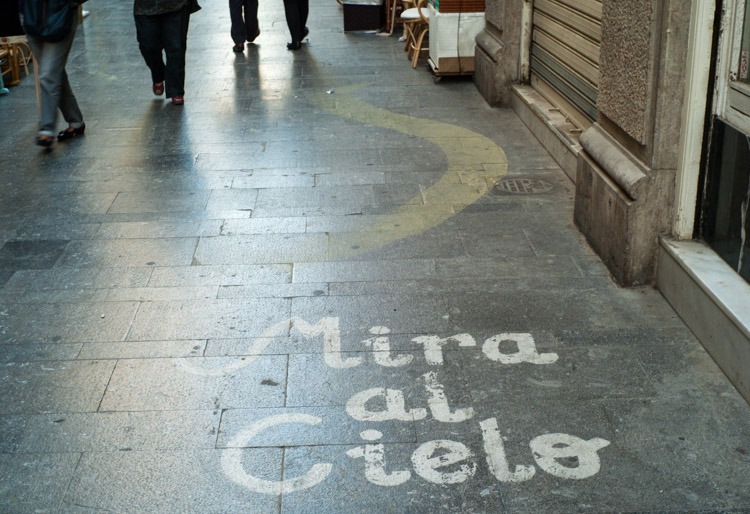 16_6
As is my habit, I looked for interesting wall art: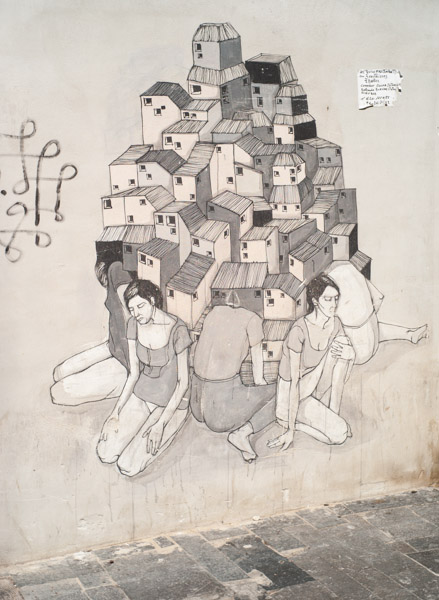 16_7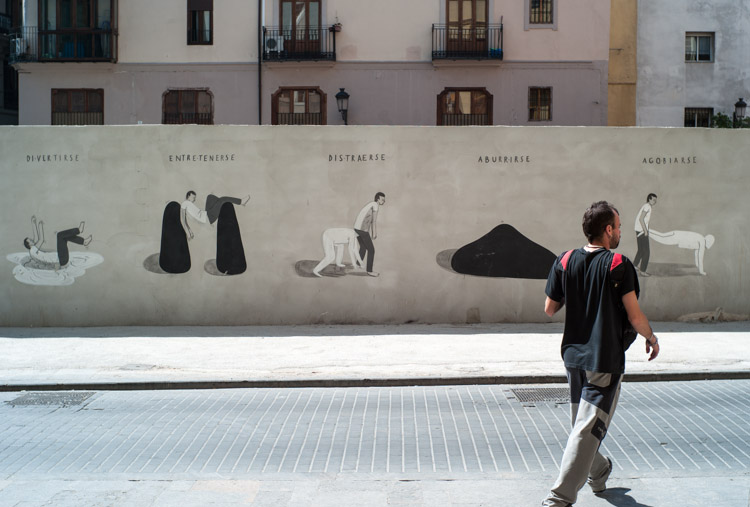 16_8
Like Alicante, Valencia has a Mercado Central. Valencia's version is similar in size but more luminous. As is often the case, the seafood section of the market provided the more interesting images: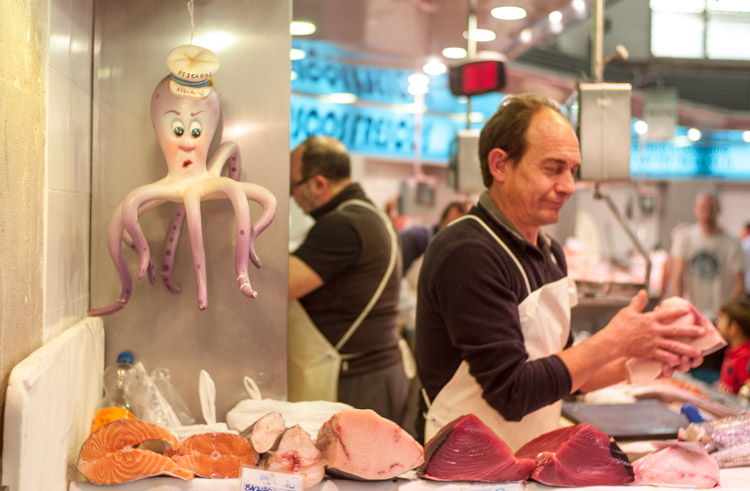 16_9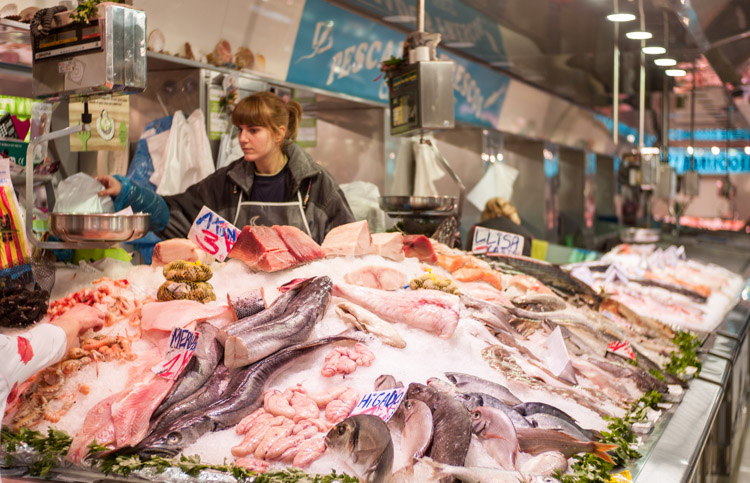 16_10
Our last stop was a large supermarket that sells exclusively organic product. My daughter marvels over the range of products in the vegan section: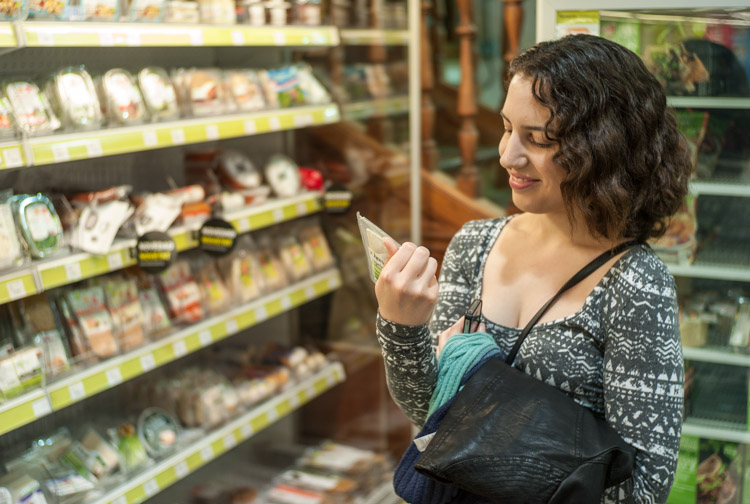 Thursday afternoon I flew to Billund in Jutland and took the train to my hometown Aarhus.
16_11
My friend Lars met me at the train station, from where we walked to his place. After consuming a pizza, we basically chilled out while planning the following day's bicycle ride: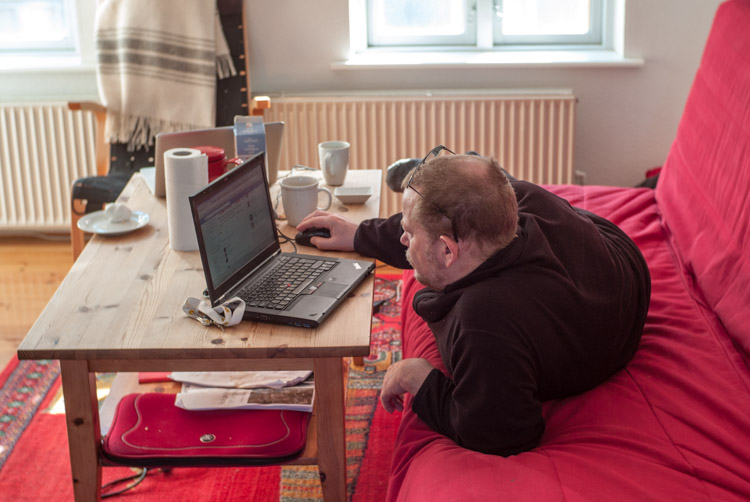 16_12
Friday morning, we rolled out of the city on our bicycles, heading west. We briefly stopped in the suburb of Brabrand, where Lars grew up. This is the cemetery where his father is buried: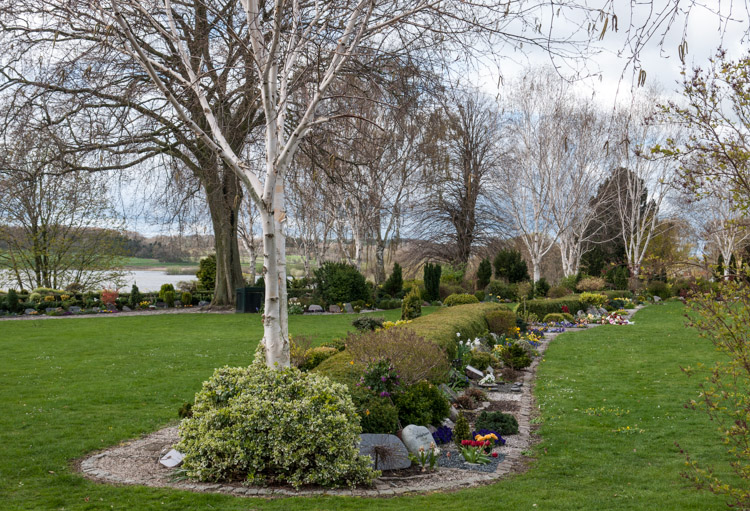 16_13
We had planned a 100 km route, but because of some very black clouds that we wanted to avoid, we took a little detour which increased the length of the ride to 116 km but allowed us to stay dry most of the day. We cycled mostly on roads like this one: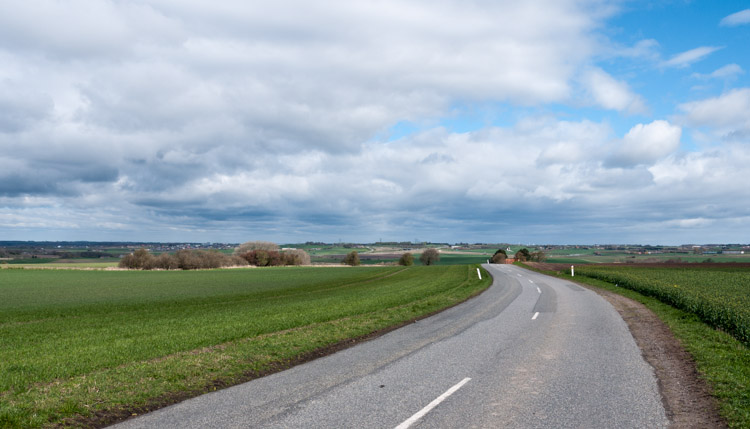 16_14
The highlight of the ride was a 30 km stretch of a railroad called Gjernbanen that had been closed in 1971 and later converted for recreational use: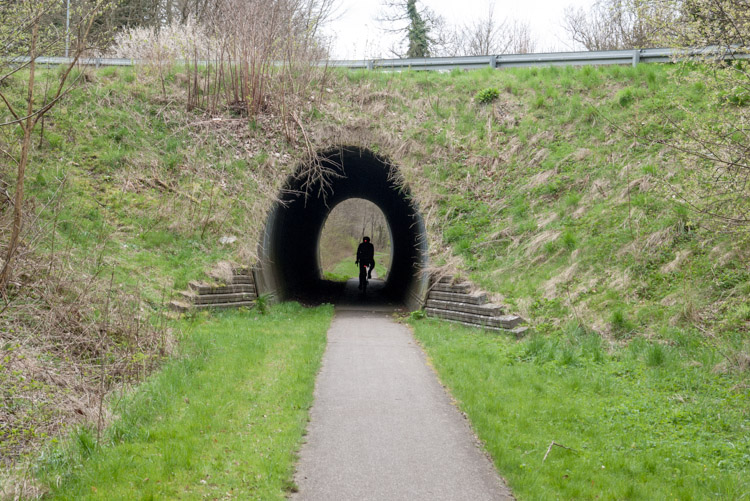 16_15
The ride along the Gjernbanen is easy and one enjoys bucolic landscapes like this: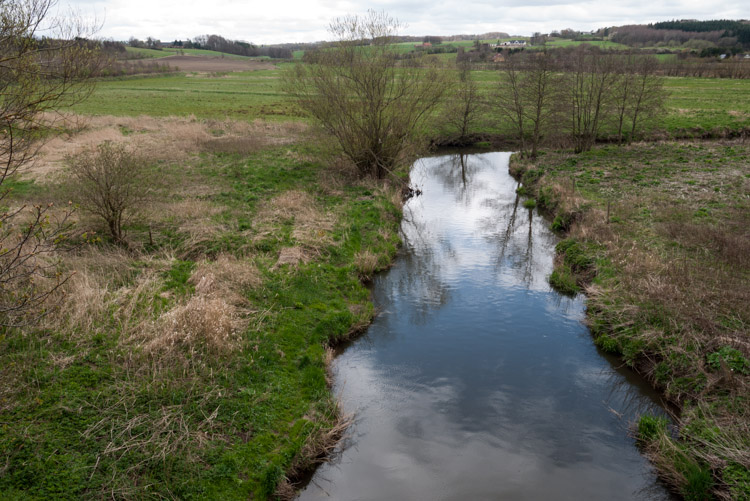 16_16
After leaving Gjernbanen, it was a matter of riding about 35 km to get home, and it was a bit rough since it started raining about 20 km from Aarhus. But we made it home in high spirits. Lars is rinsing his bike before putting it away: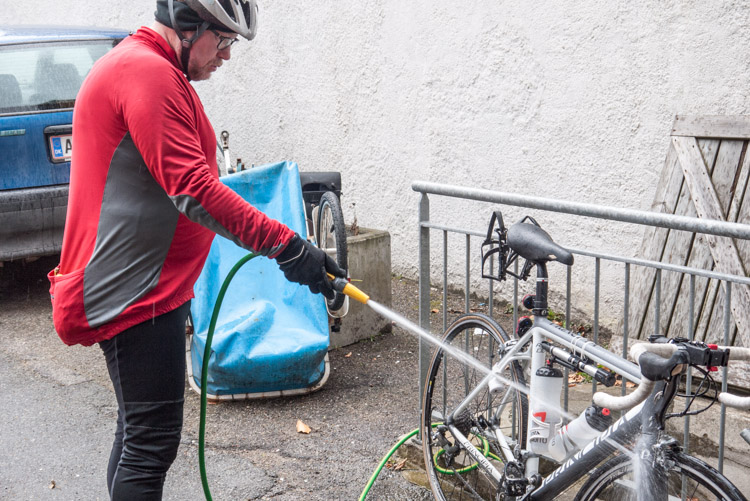 16_17
In the evening, we indulged in the Danish traditions of eating lamb and drinking Easter brews–it was, after all, Good Friday–and afterwards Lars's daughter Klara asked him to review some of her photo work. Her work is 100% analogue and also involves sandwiching and damaging negatives to create semi-abstract works: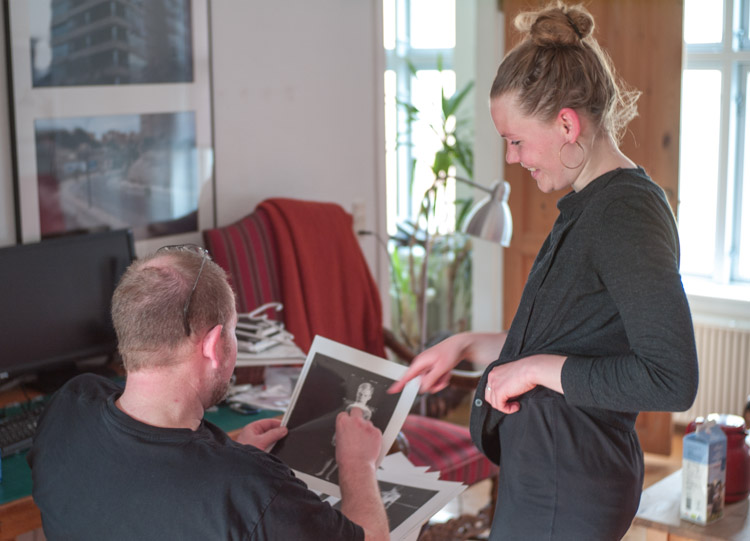 16_18
Father and daughter: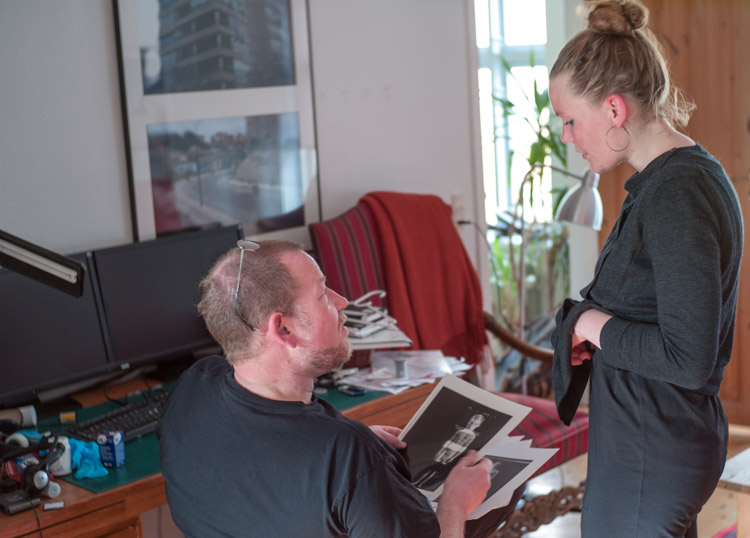 16_19
While leaving Lars's house on Saturday morning, I stopped to photograph the nameplate on his door, which always gives me a nice warm feeling–yes, I have a home in Denmark: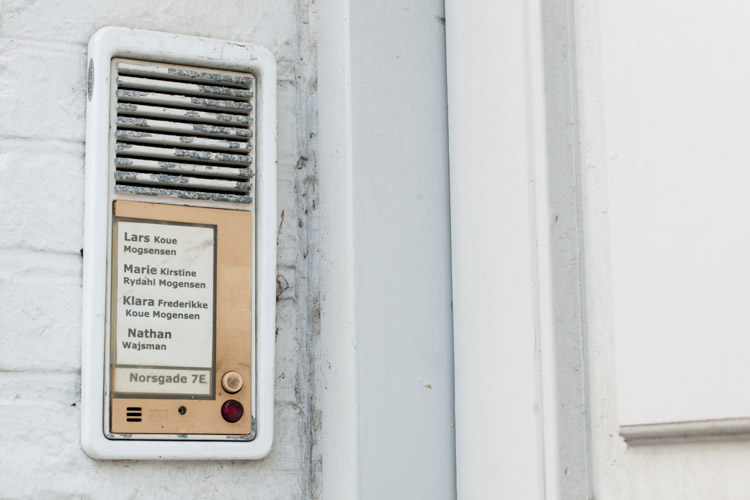 16_20
I walked to the train station and took a train to Copenhagen, where I was going to spend the next three days. My sister had arrived from Poland the day before. We always meet in Copenhagen on the anniversary of our mother's death, April 21st. But on Saturday afternoon I just wanted to go to Nyhavn with my sister. Everything in Copenhagen was in bloom on this beautiful spring day: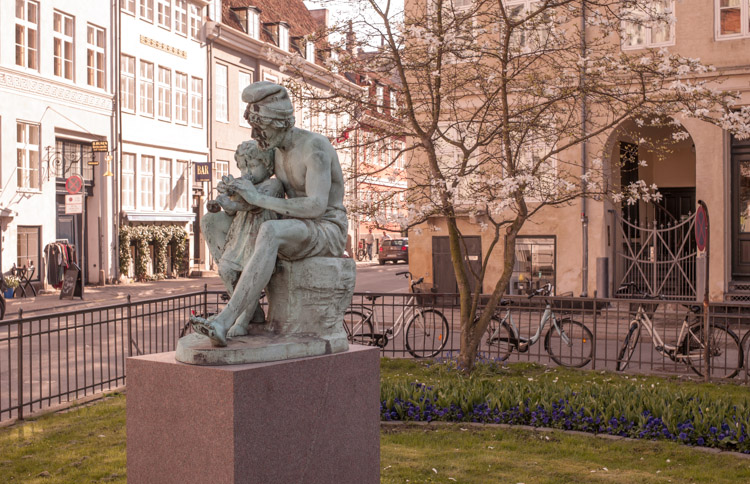 16_21
A sunny day in Nyhavn means huge crowds. Given Denmark's climate, such days must be enjoyed to the fullest: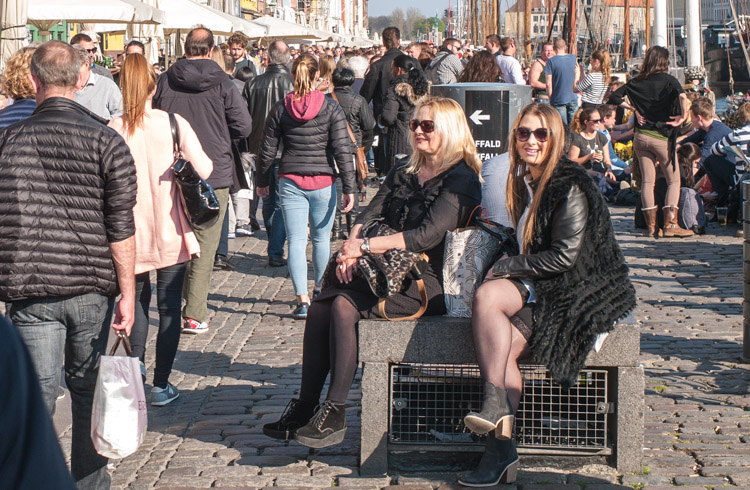 16_22
Some were taking pictures: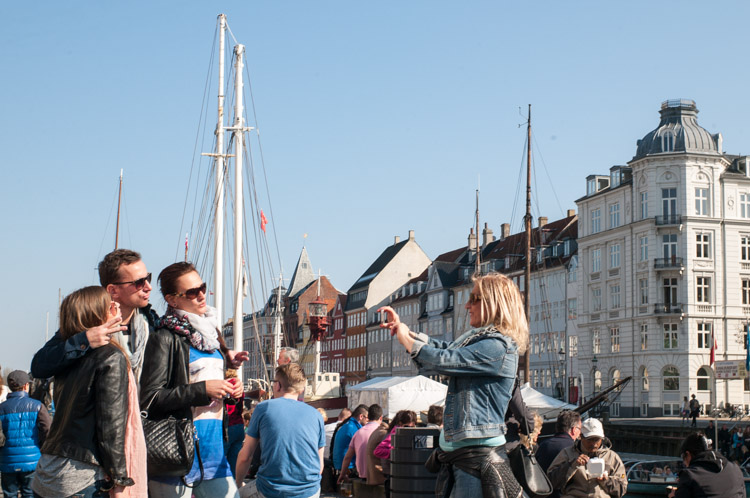 16_23
Others needed a rest: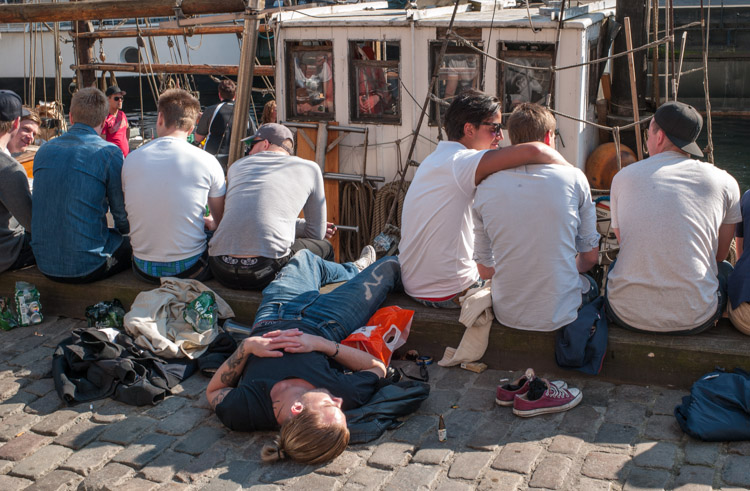 16_24
My sister and I made our way McJoy's Scottish pub, a place where I used to go for a pint with my father until his death 10 years ago and which therefore has become a place of pilgrimage for us. Plus, they have a good beer selection. So I finish this week's blog with a picture of my sister in a good mood because she is sitting in bar in sunny Copenhagen with her baby brother (she is 15 years older than I but it doesn't always show):