The first week of March was likely my last week of travelling for several months. As I post these images (on 20th March), I am confined to my home, only allowed to leave the house for food, medicines and other basic necessities. So it is nice to take a look back at normality, just a couple of weeks ago.
10_1
I was leaving for Zagreb Monday morning, so I made sure to do a nice ride on Sunday, knowing that I would spend much of the week in meeting rooms. The light around Busot was beautiful, with a combination of dark clouds and sunshine: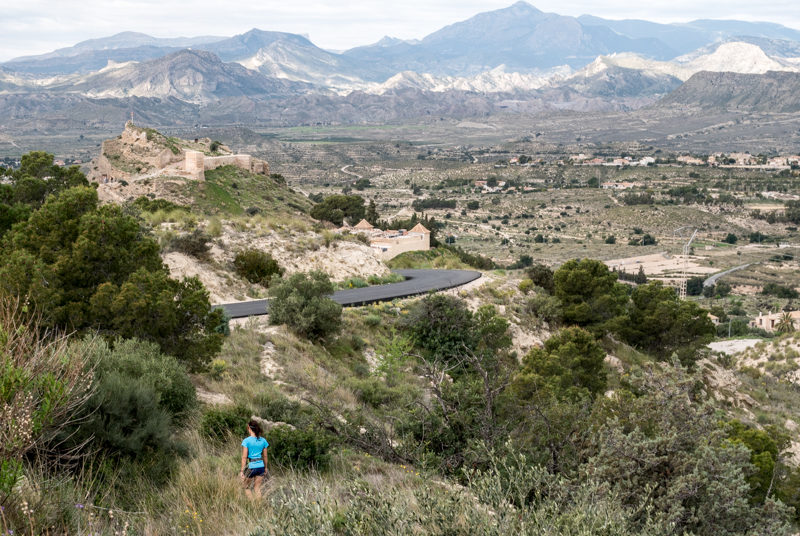 10_2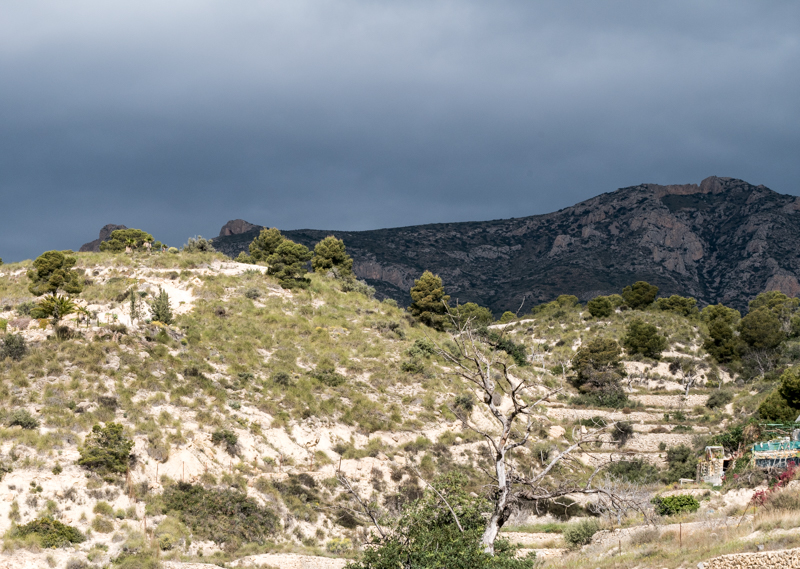 10_3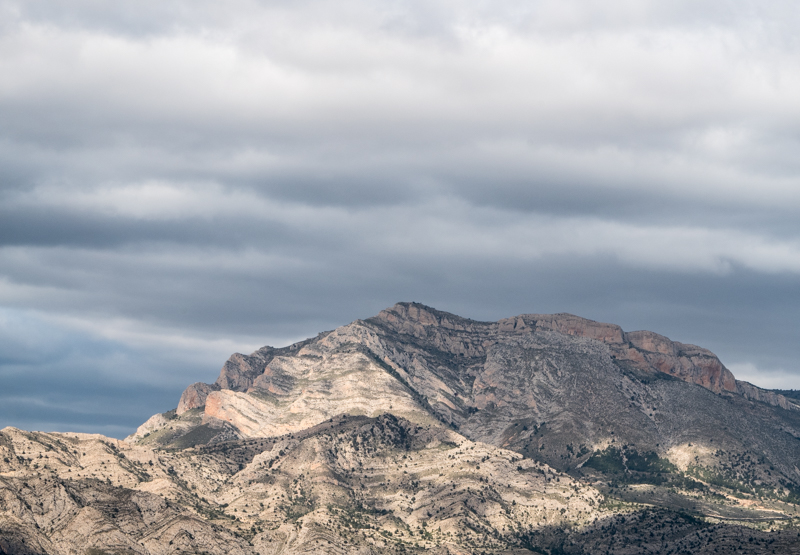 10_4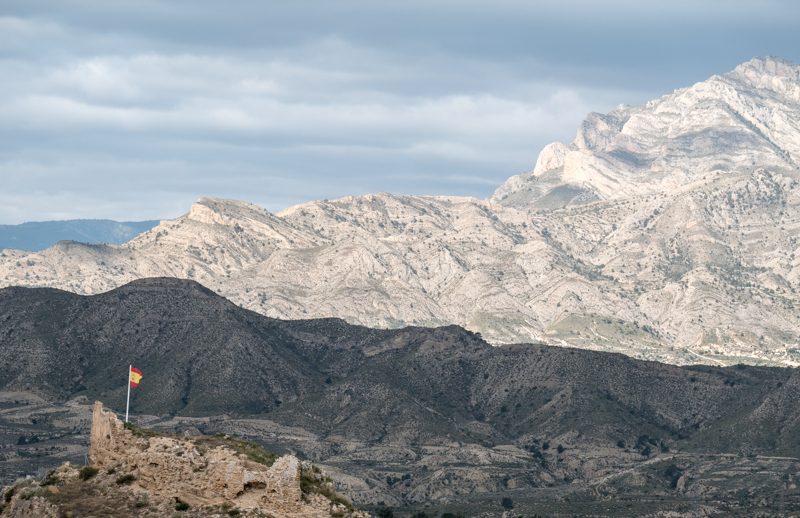 10_5
On Monday morning I flew to Zagreb via Munich, arriving at my hotel in late afternoon. This was my first visit to Croatia, and as always on such occasions, I was eager to go out and explore the city. So after installing myself in my room, I walked towards the city's main square in Upper Town, passing the impressive train station along the way: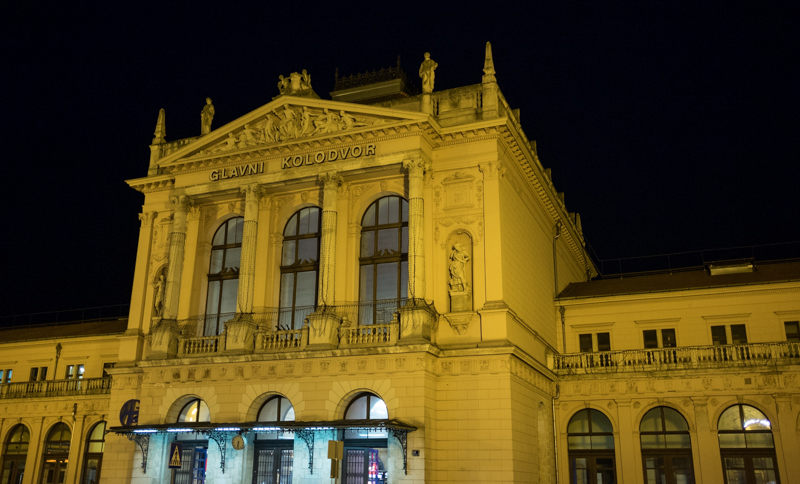 10_6
I continued my walk through a nice park with an impressive arts pavilion: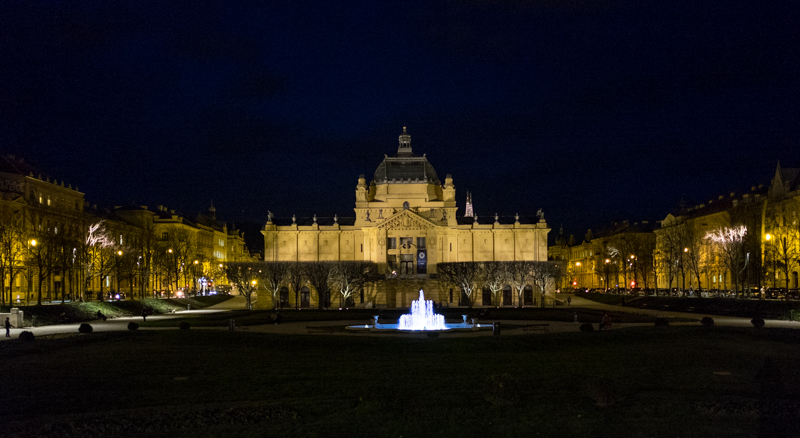 10_7
Shortly after taking the previous picture, I reached one of my planned destinations, a bar called Bacchus which I had learned about from the Lonely Planet guidebook I had read on the plane. There were quite a few people in the outside seating area: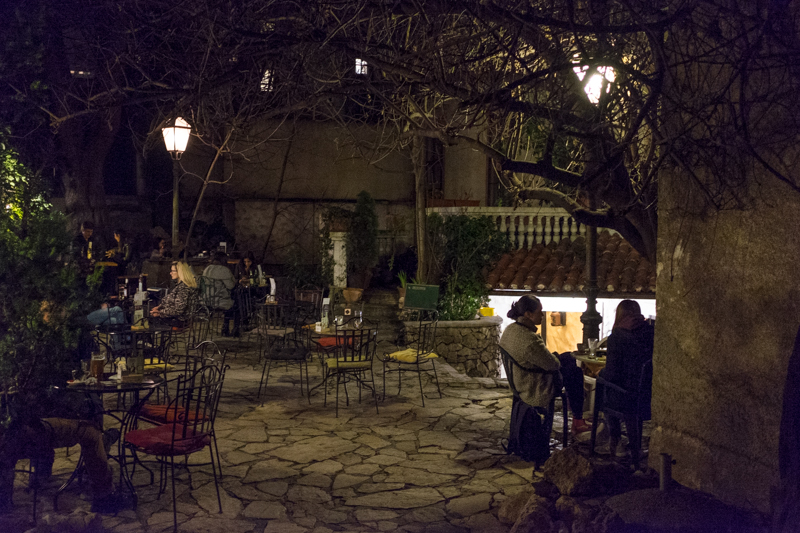 10_8
But I went downstairs and discovered this wonderful space. I really liked it, despite the fact that much to my surprise, smoking was allowed–apparently in Croatia restaurants are smoke-free but bars are up to the proprietor: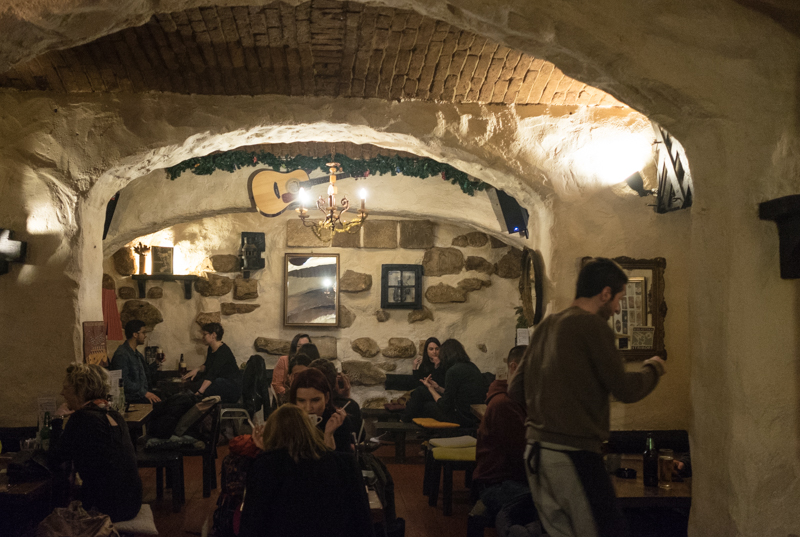 10_9
Even though the name suggests that Bacchus is a wine bar, the focus is very much on the excellent local beer: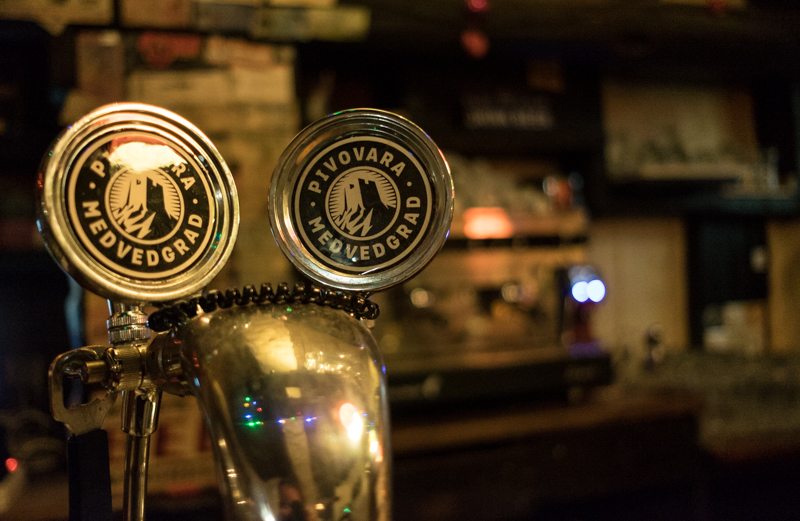 10_10
As I kept on walking, I passed this poster; clearly, the issue of Catalan separatism has been noticed in Croatia: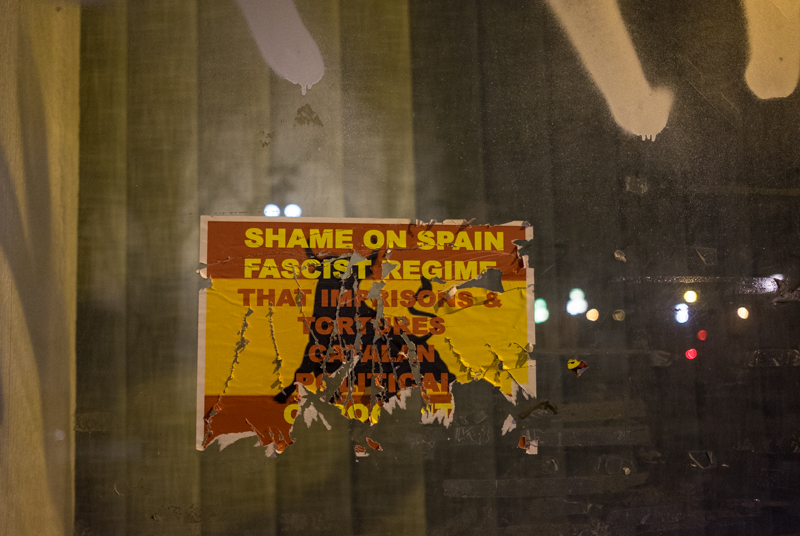 10_11
Trg bana Josipa Jelačića, Zagreb's main square, was quite lively: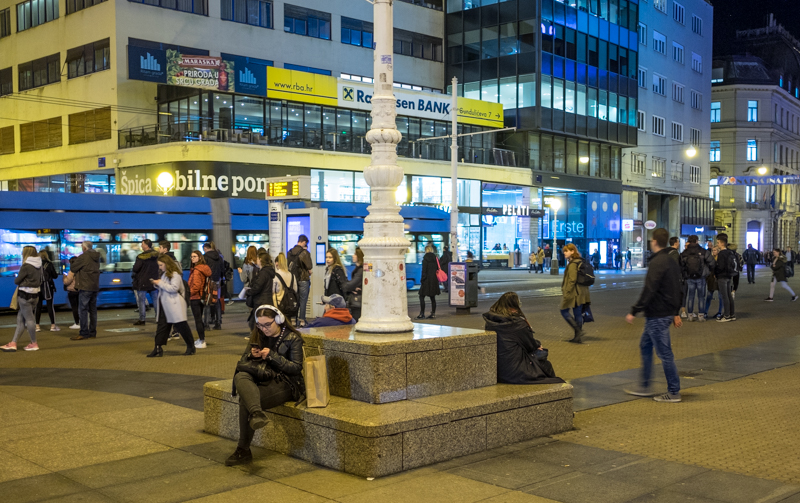 10_12
I walked a bit further north to see the cathedral: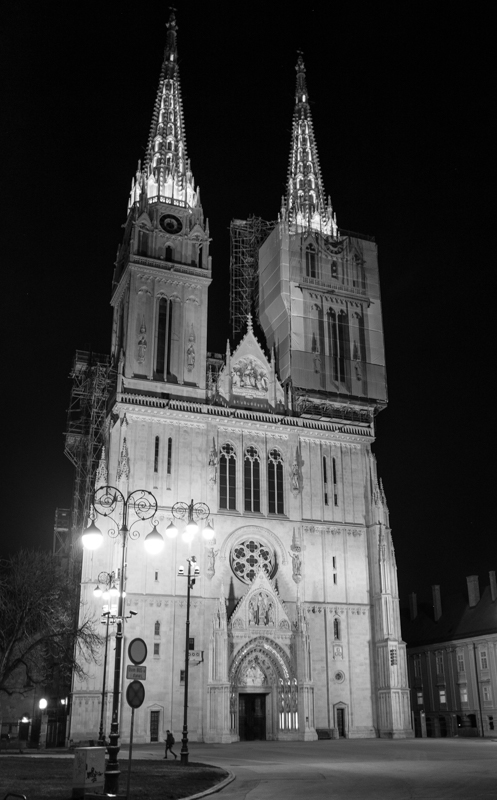 10_13
This narrow alley seemed made for a nightime photo:

10_14
On Tuesday morning, we started a two-day meeting of the representatives of the EU member states. Here, Harrie from the European Commission is giving us an update by video:

10_15
My colleague Blanca, working during a coffee break: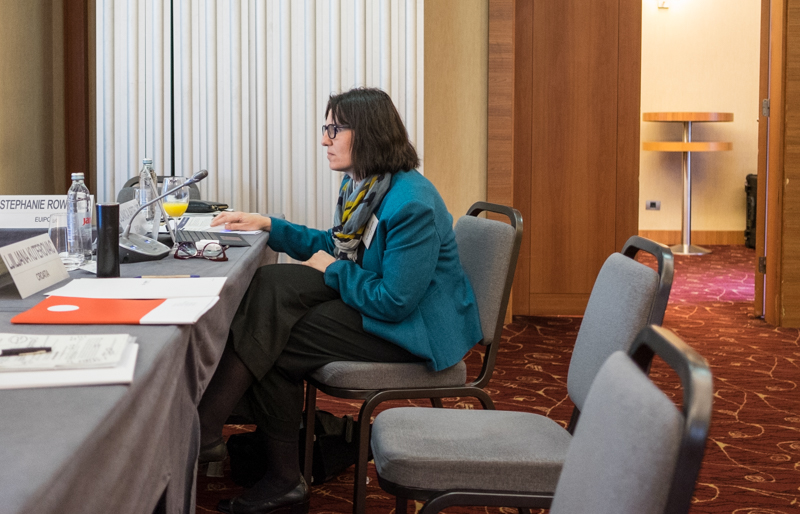 10_16
During lunch, I took a brief walk in the neighbourhood around the hotel. A typical scene from the former Communist capitals, old, somewhat dilapidated houses next to a modern international hotel: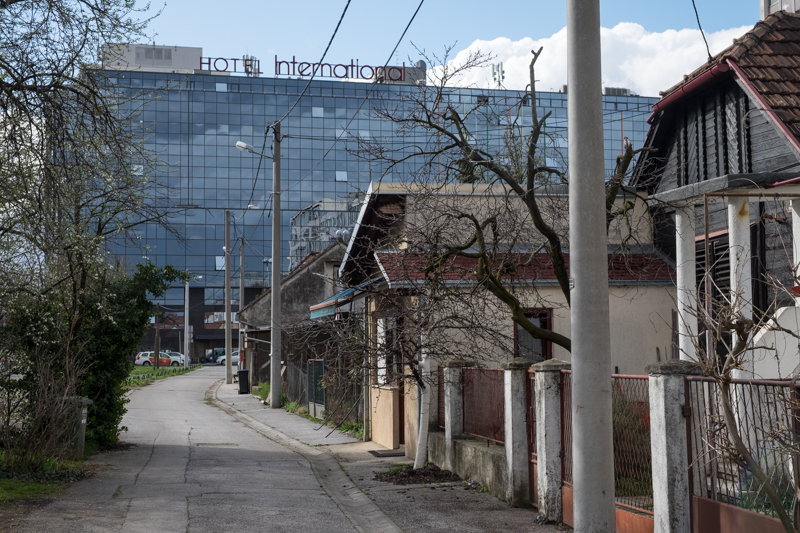 10_17
US cultural influence, in evidence here too: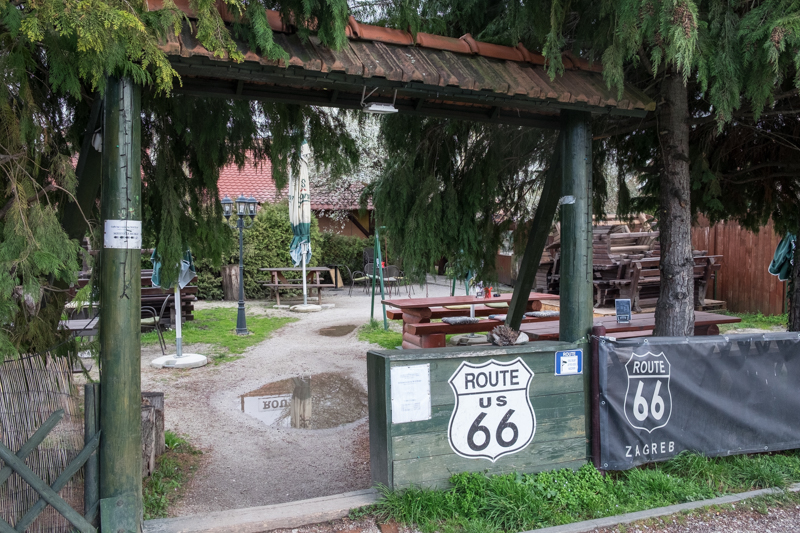 10_18
A detail of our hotel: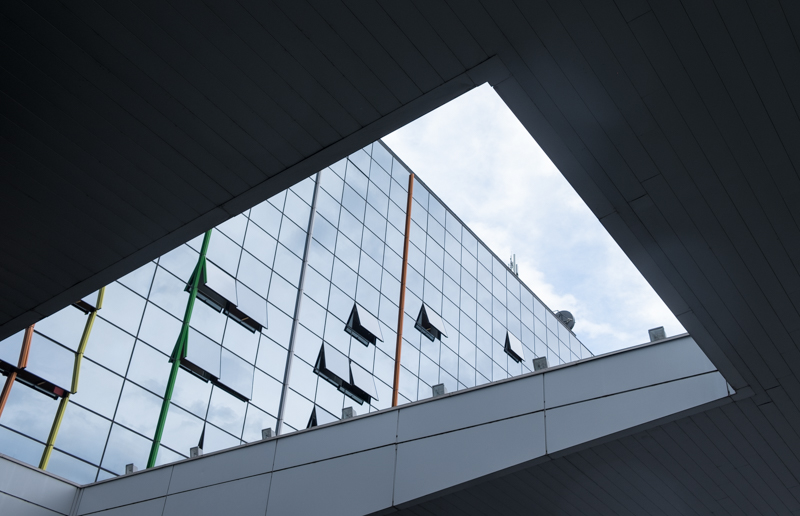 10_19
After the meeting, we had a social dinner at a restaurant a couple of km from the hotel. We provided a bus to take the delegates to the restaurant, but Blanca and I chose to walk, partly so as to visit Bacchus again. This resulted in a photo of me, taken by Blanca, with a somewhat funny face: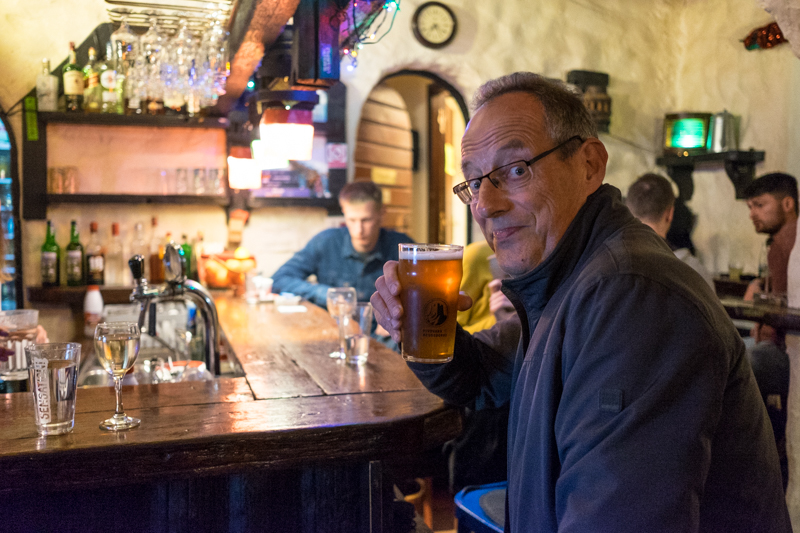 10_20
At the restaurant, Nino, a Croatian law enforcement officer currently working in our office as a Seconded National Expert (and a great guy in every respect), entertained Stephanie and Blanca after dinner with some card shark tricks: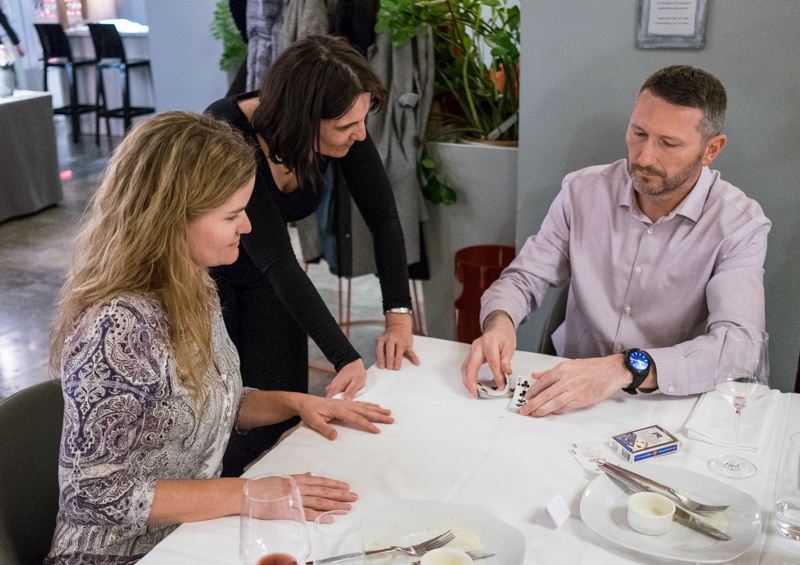 10_21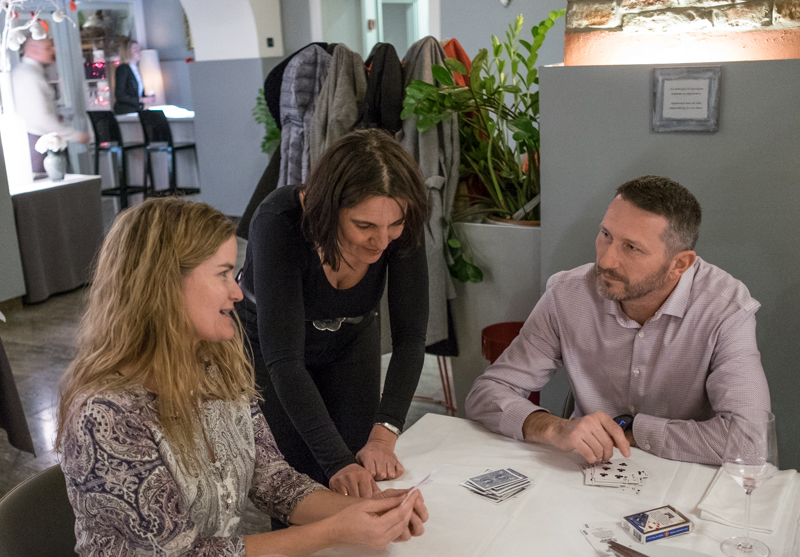 10_22
On Wednesday, we finished the meeting at lunchtime and then had an organised walking tour of Zagreb. The guide was knowledgeable and spoke good English: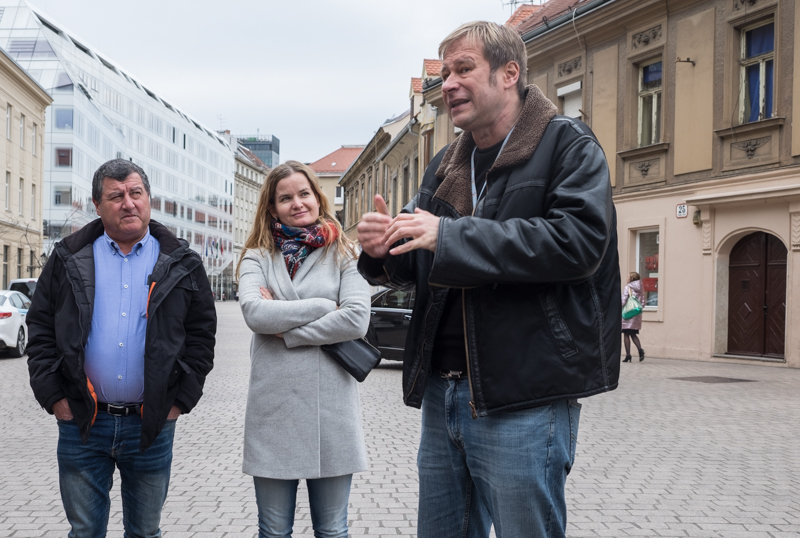 10_23
At one point of the tour, we took what is billed as "the world's shortest funicular":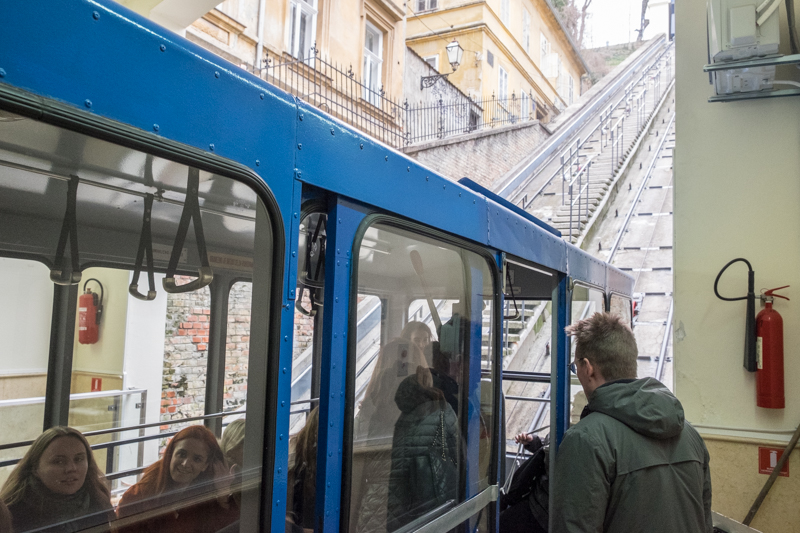 10_24
We passed a statue of St. George having slain the dragon: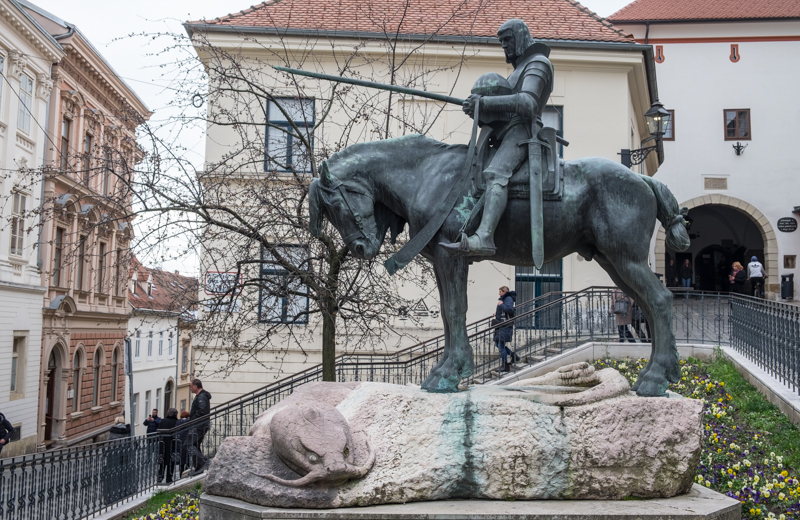 10_25
There are some very long pedestrian tunnels under the old city: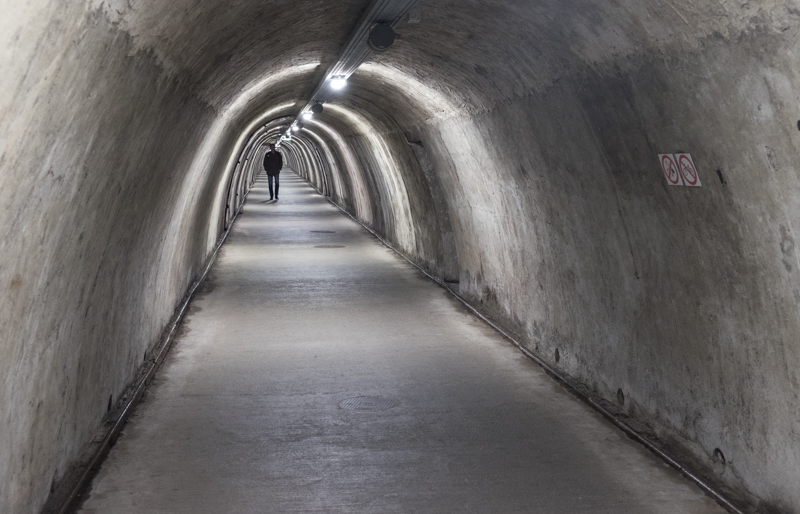 10_26
During the walk, I noticed some radical environmental graffiti: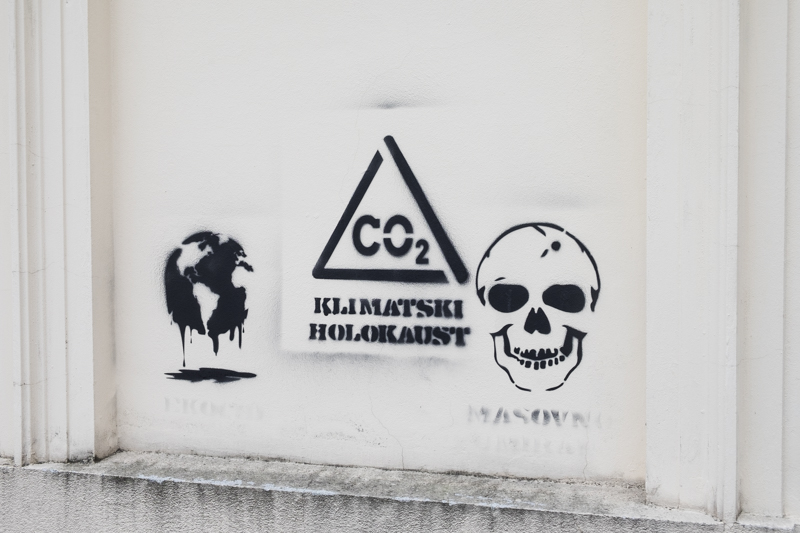 10_27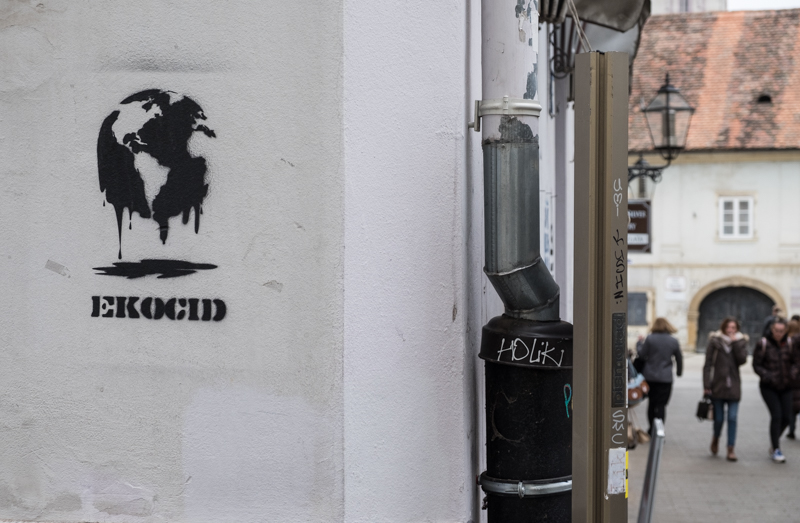 10_28
Double selfie: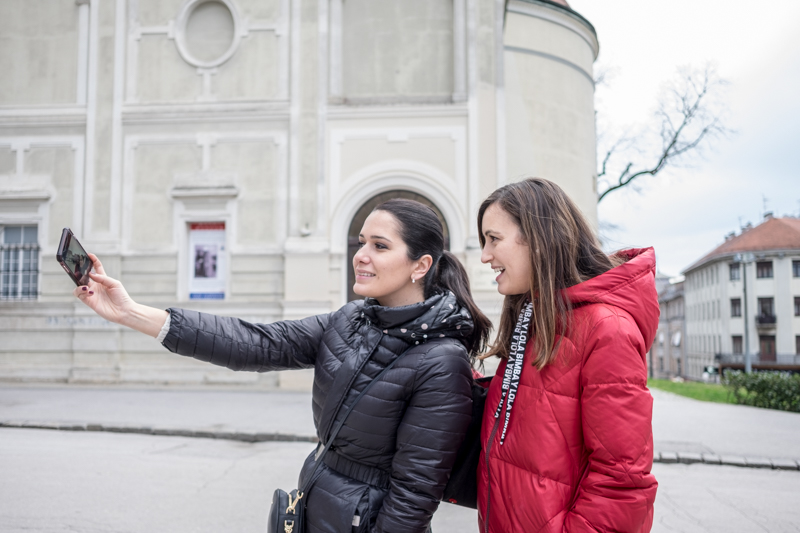 10_29
One of Zagreb's best-known tourist attractions is the Museum of Broken Relationships. It was set up by a couple who split up (but remained on friendly terms). The exhibits are donations from people all over the world. Some are funny, like this one: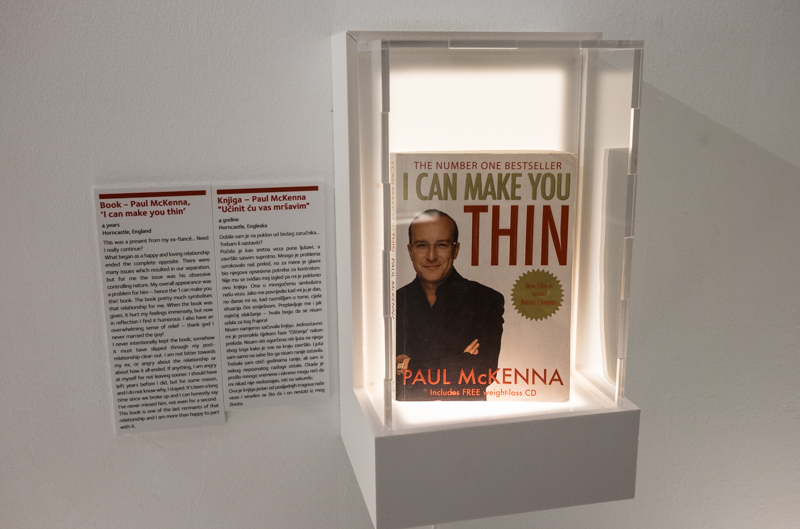 10_30
Others are more poignant. These bras came from a woman who lost her "relationship" to her breasts due to cancer: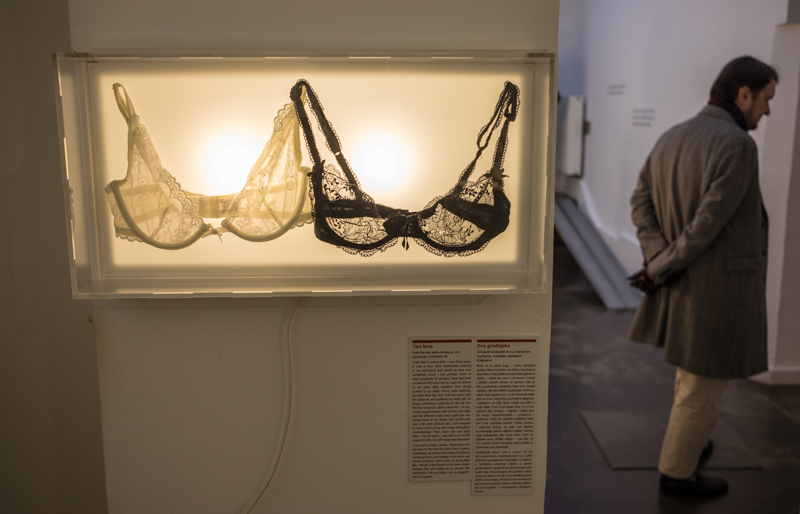 10_31
On Thursday, we had arranged a conference together with the Croatian intellectual property office. I had a first row seat which allowed me to take pictures of the speakers. This is Nino, our Croatian colleague: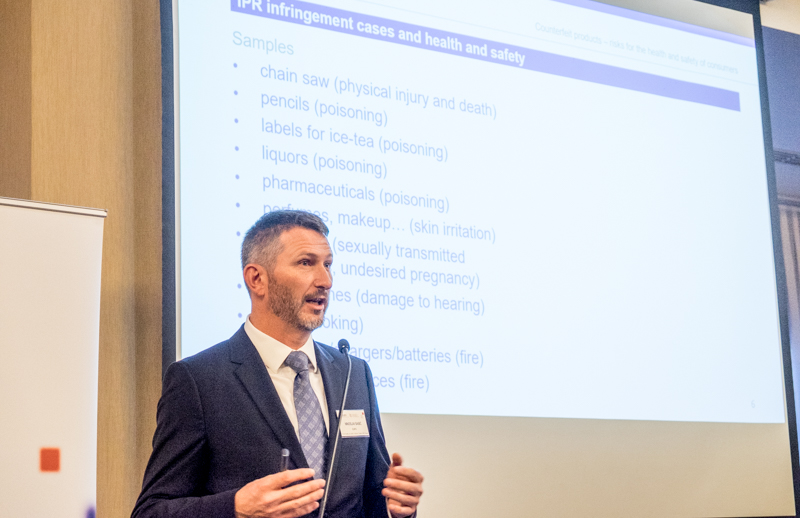 10_32
Piotr from the OECD speaks about counterfeit medicines: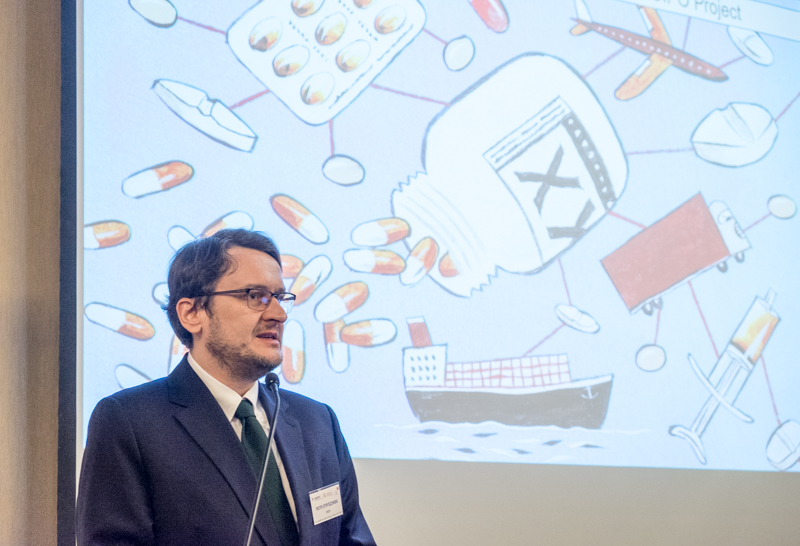 10_33
After the conference ended around 4 p.m. on Thursday, I quickly changed into casual clothes and walked about 3 km to the Museum of Contemporary Art, a place that Nino, my Croatian colleague, had recommended to me. Along the way, I crossed the river Sava. I liked having the opportunity to see parts of the city away from the centre and the tourists: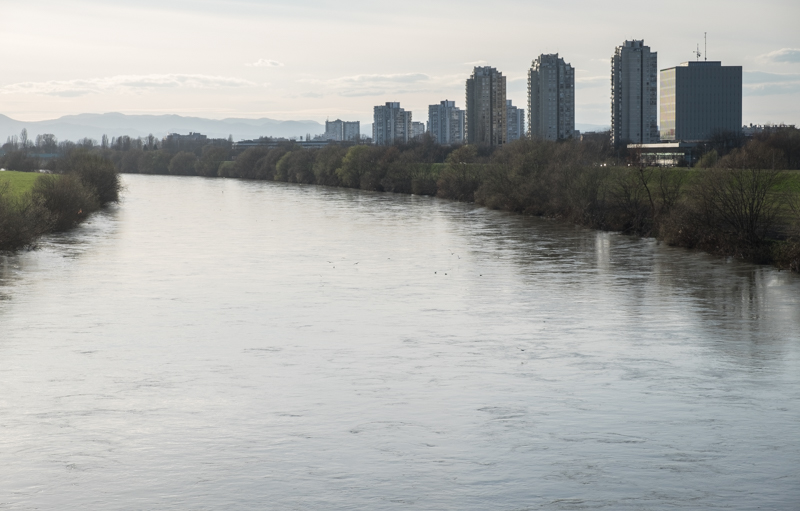 10_34
On the bridge, I saw another sticker supporting Catalan independence: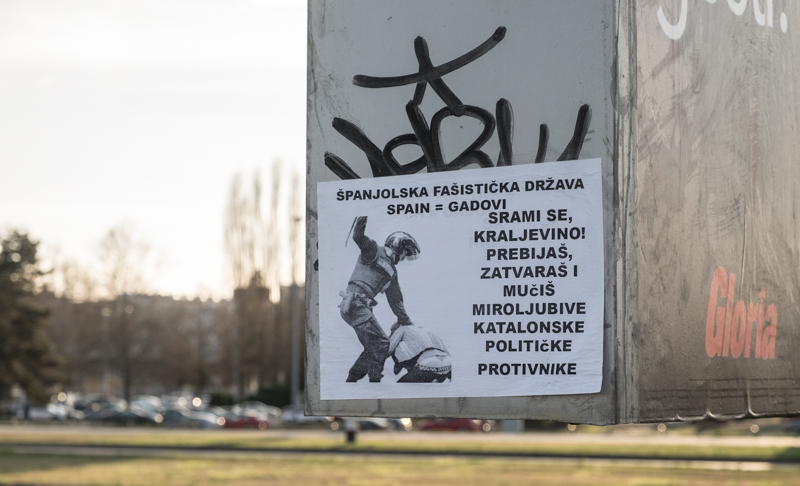 10_35
I finally reached the museum: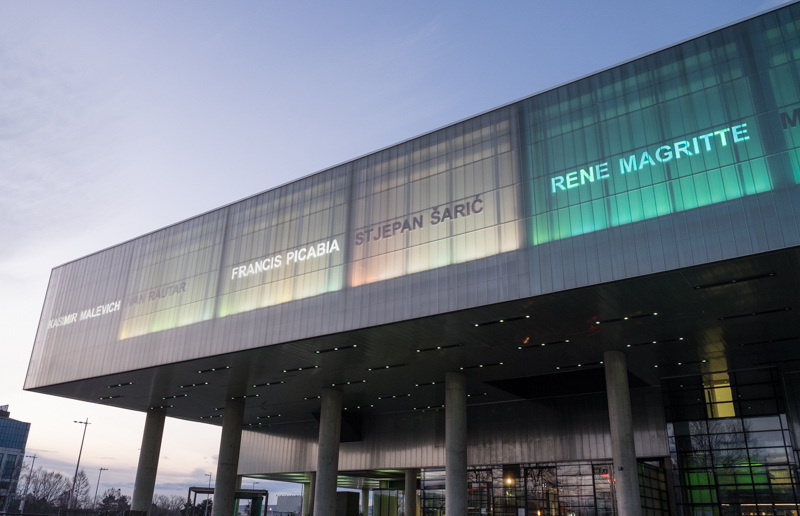 10_36
As usual, I enjoyed a visit at a modern art museum. Quite a lot of it was striking; Croatia has had a difficult history in the 20th century, something that, paradoxically, seems to make the art more interesting: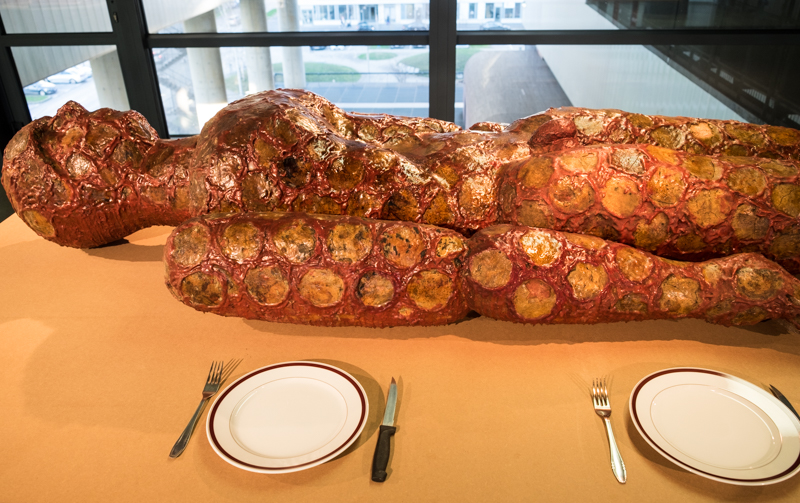 10_37
The news: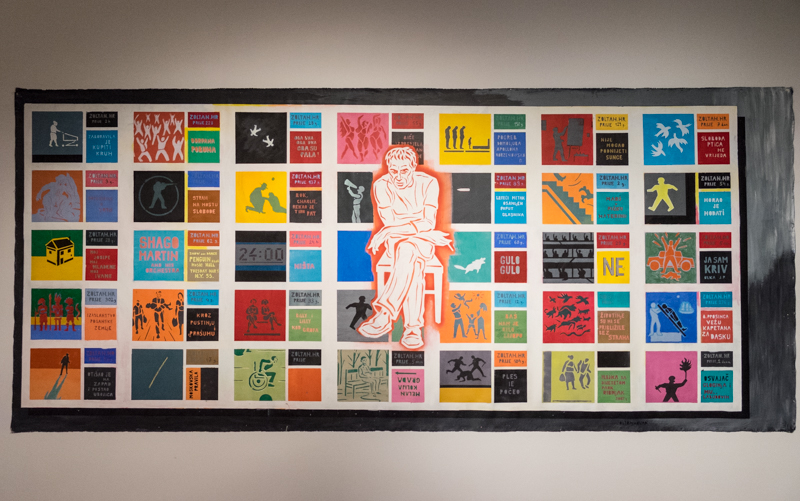 10_38
On Friday morning I flew from Zagreb to Amsterdam. I had an 11-hour layover there, normally a hardship during a trip, but in this case it was a bit of a bonus, as it allowed me the opportunity to visit a city I know very well but which I had not visited for a few years. So I took the train from Schiphol airport and walked the familiar streets. This hotel was a place where I often stayed during the 1990s, when I lived in Brussels but had to spend a couple of days each week in the Netherlands: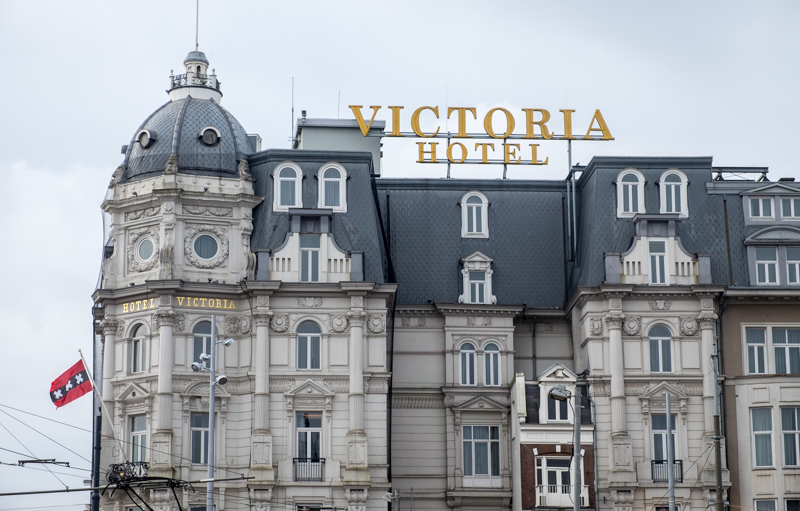 10_39
I walked from the Central Station towards the Dam Square. The street connecting the two is the Damrak, and it looked as I remembered it from my last visit, except that there was this very impressive new sculpture:

10_40
A bit further down the street, I stopped at this place, where Dutch seafood delights such as herring and kibbeling are sold: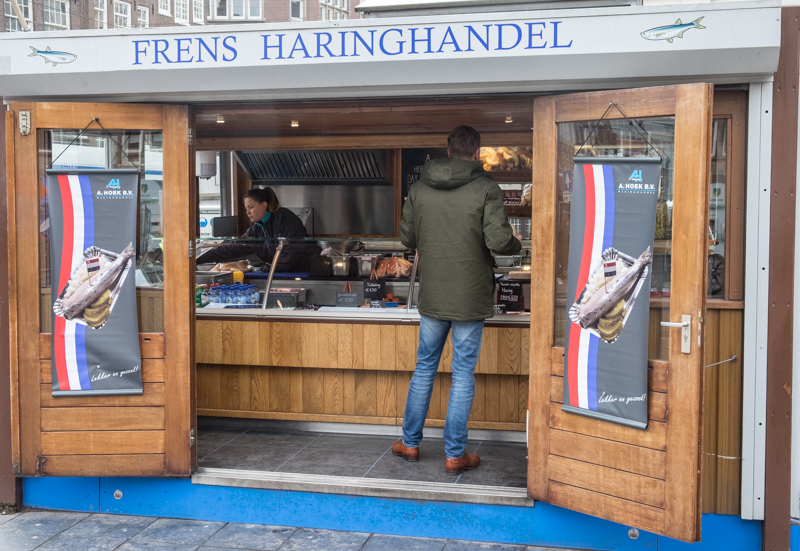 10_41
This is Dutch street food at its best, a haringbroodje. I enjoyed it enormously, a delicious mix of flavour and nostalgia: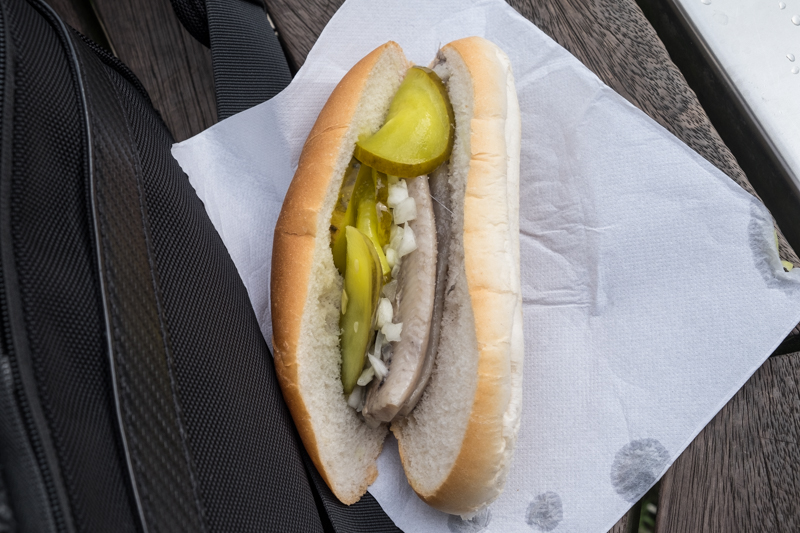 10_42
I finally arrived at the Rijksmuseum, which I was determined to visit. It is a bit like visiting the Prado in Madrid for me; the place is so big that I tend to go to the parts where there are paintings I particularly like. It is like seeing old friends again. Among them is of course Rembrandt's Night Watch, which is now undergoing a restoration in full view of the public: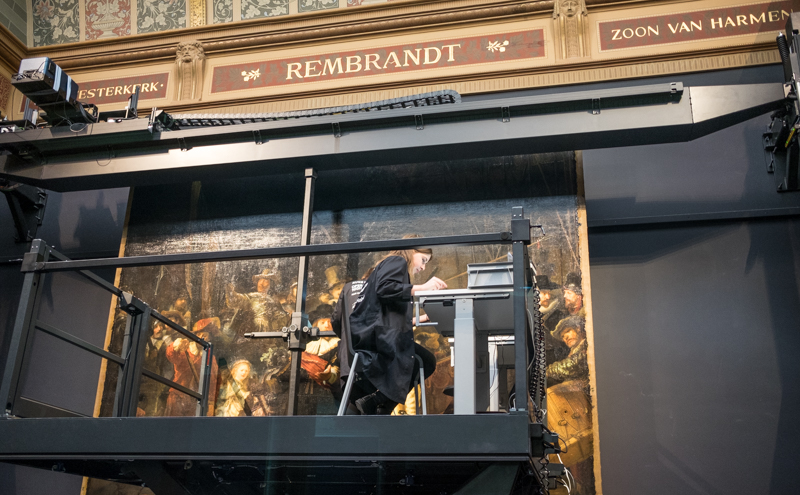 10_43
One of things I enjoy at the Rijksmuseum is to look at the faces in the portraits. I look into the eyes of people who lived 400 years ago; it almost gives me goosebumps:

10_44
After my visit to the Rijksmuseum, I walked back towards the train station. On the way, I stopped at another place which I used to visit when we lived 45 km from Amsterdam between 2003 and 2007, the Kattenkabinet, a small museum dedicated to cat-themed art, housed in a grand old house on Herengracht: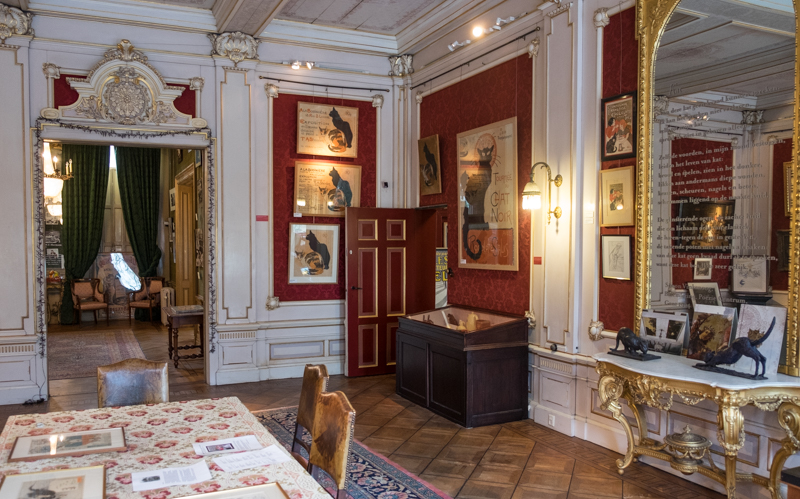 10_45
A painting of a cat that looks just like my late Taco: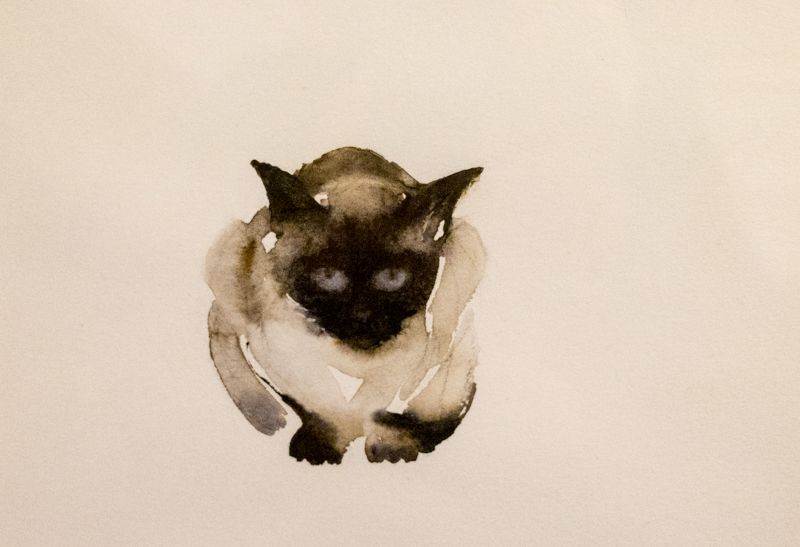 After visiting the Kattenkabinet, I walked to the Central Station, took the train back to the airport, and flew home to Alicante.
10_46
On Saturday morning, I was back on my beach, looking at the sand which had been blown into interesting shapes by strong wind while I was away: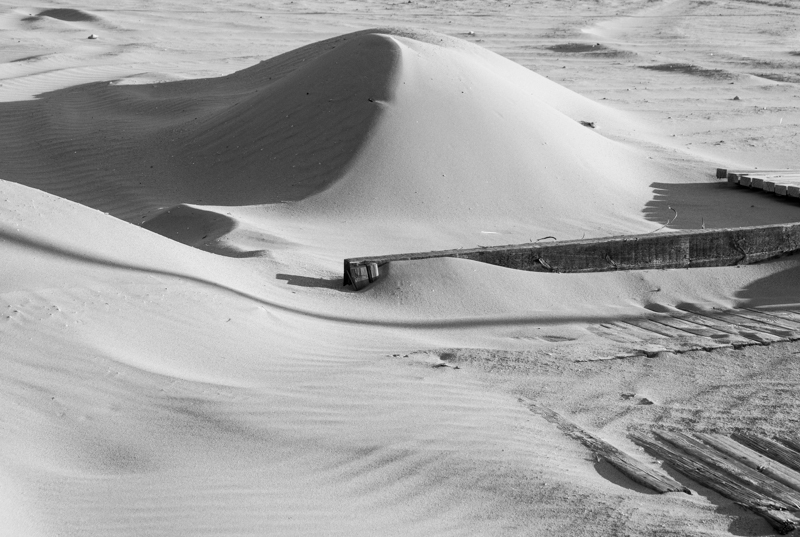 10_47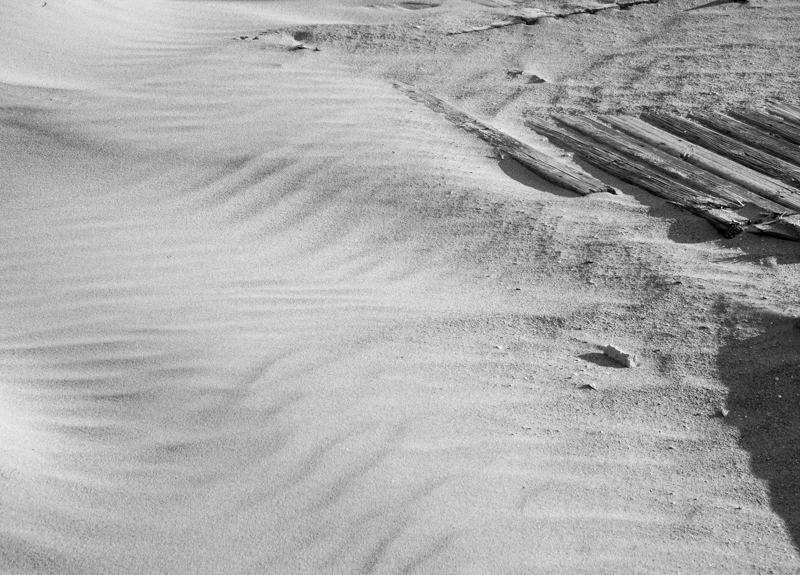 10_48
A man was walking his greyhound; they walked down to the beach and he let the dog loose. Moments after I took this picture, the dog sprinted away, happily, and too quickly for me to catch on camera: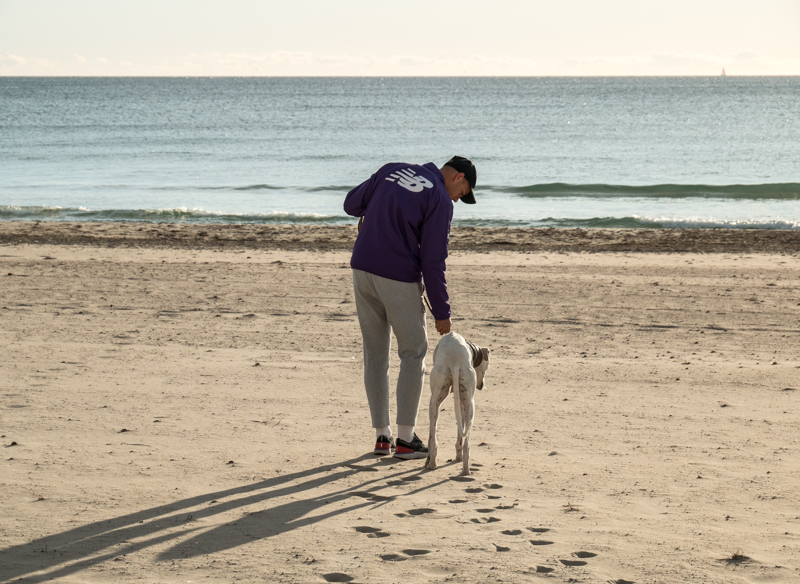 More photos from Zagreb can be seen here, and my walk in Amsterdam is further documented here.