During this week, I made my 11th trip to Brussels so far in 2014. It was also the week when we finally started seeing some autumn weather in Alicante, relatively speaking.
39_1
The autumn clouds as seen from our terrace at the office:

39_2
On working days, I usually do a bicycle ride in the morning, before going to the office. This has the advantage of providing me with gorgeous views of the sunrise at the beginning of the ride, when I am cycling along the beach: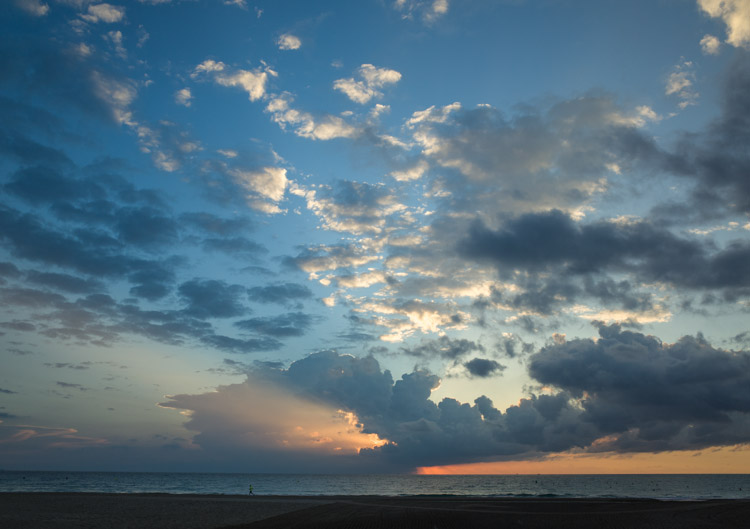 39_3
One day, when I arrived home from work, the setting sun over the mountains was such that I rushed straight up to the roof terrace to take a picture: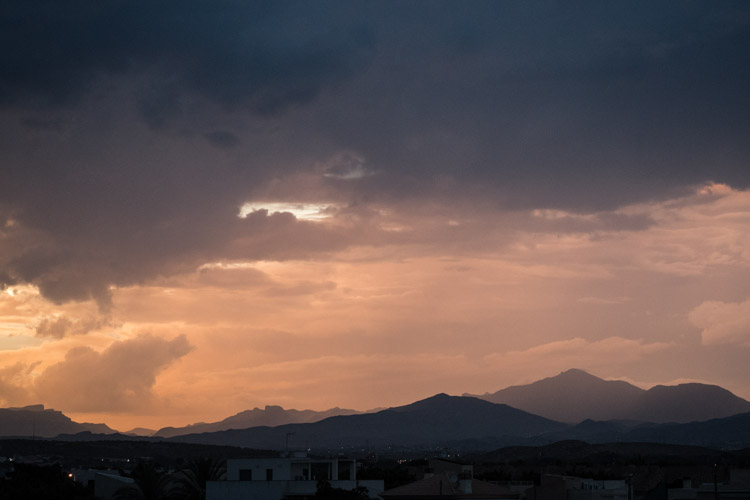 39_4
Returning home from a bike ride, I am often greeted by a sight like this: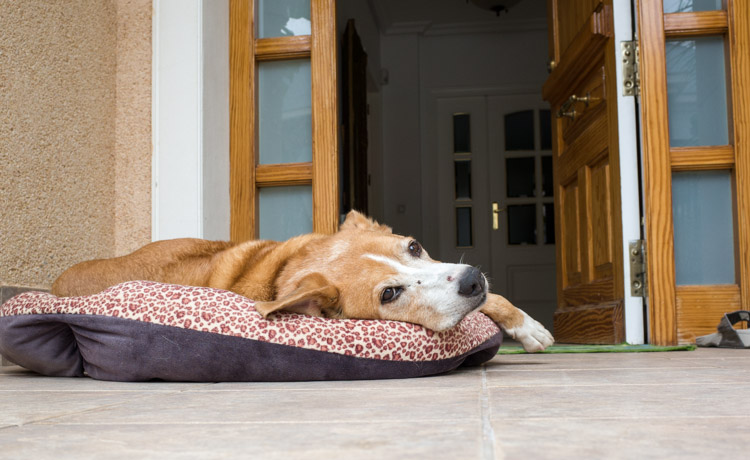 39_5
This vacant lot near our subdivision has been fenced in by the municipality. Occasionally, the weeds are cleared to prevent brush fires. The locals have cut a hole in the fence and use the place as a dog park where you can let your dog run (and poop) freely: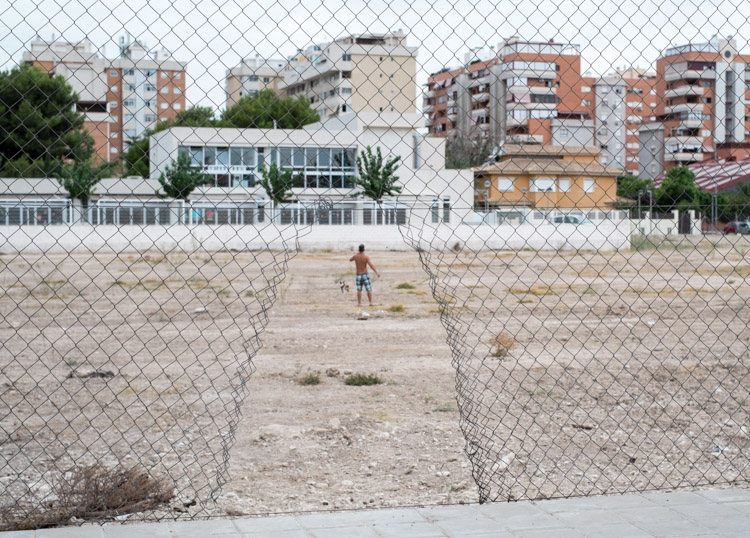 39_6
Staying with the doggie theme, a little dog waits for his human outside one of the local supermarkets: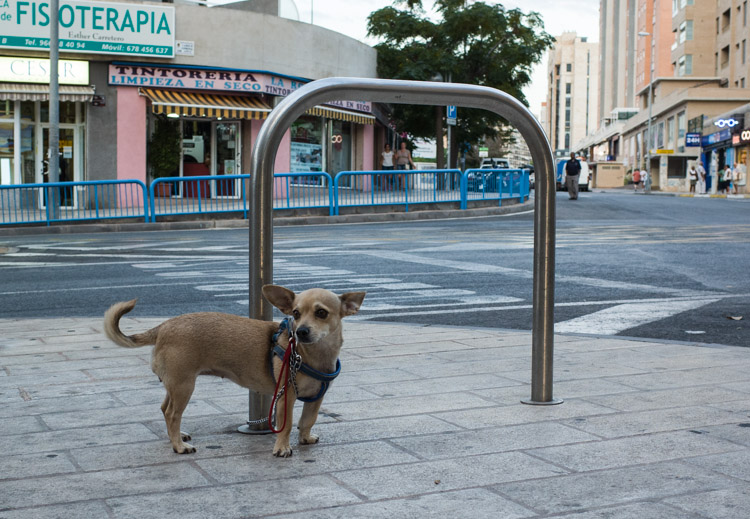 39_7
I shot a couple of rolls of 35mm film, specifically Kodak Tri-X, for the first time in two years during the preceding week and developed and scanned them this week. Among the pictures was an informal portrait of my daughter the day before she went back to Wales for her 3rd year at university: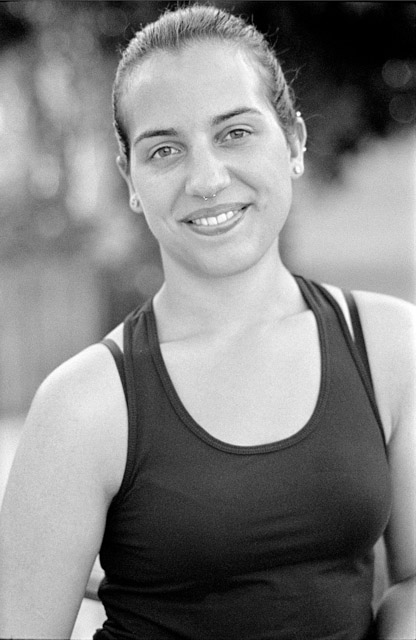 39_8
On Wednesday I again bought goat cheese from Lili the Swiss cheese pusher: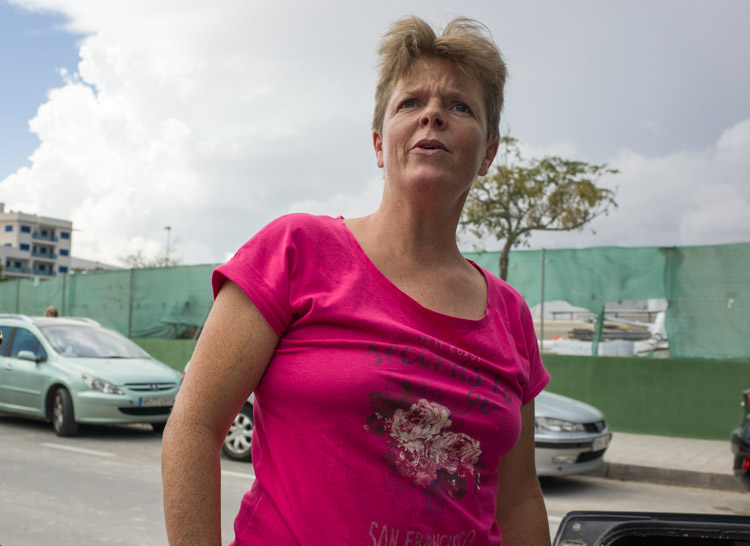 Four more Tri-X pictures, from a walk in the centre of Alicante.
39_9
A small café near the Basilica Santa Maria: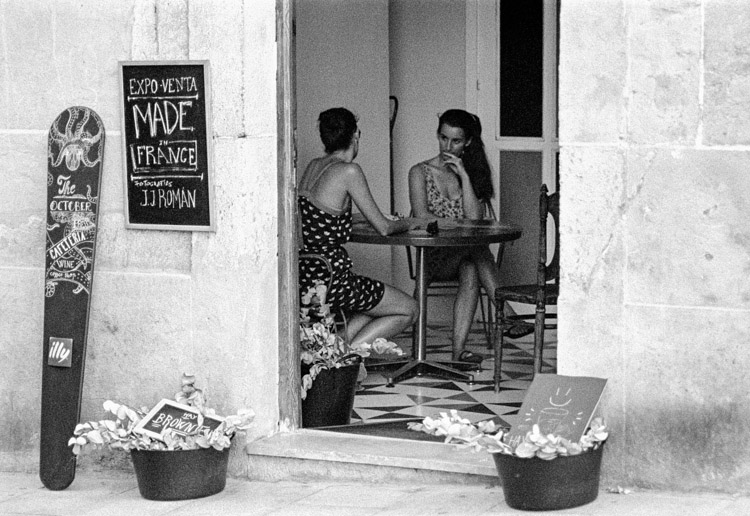 39_10
Wedding party waiting for the bride and groom to emerge from the Basilica Santa Maria: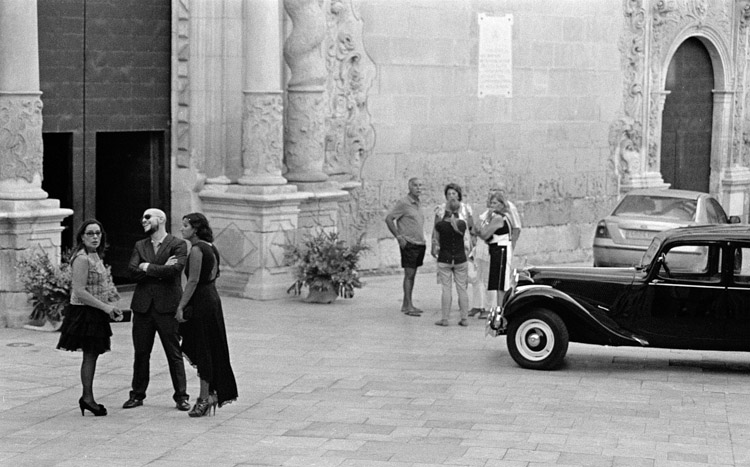 39_11
A street in the barrio in contre-jour: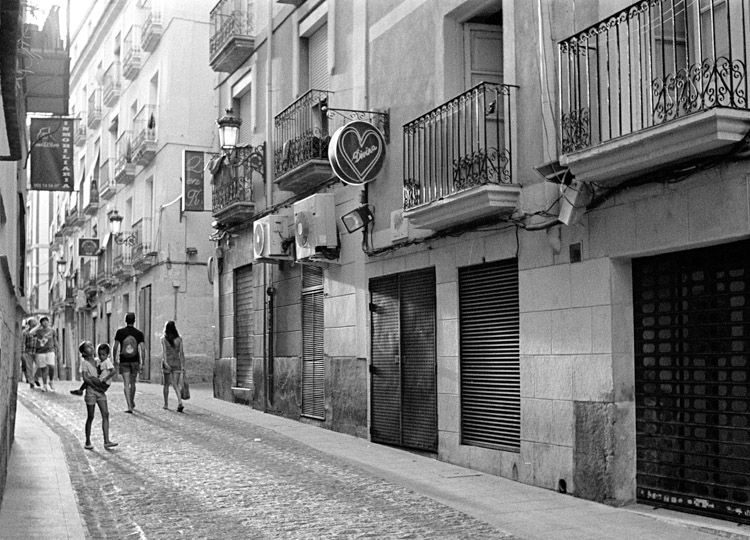 39_12
Surfer statue at the Plaza Puerta del Mar: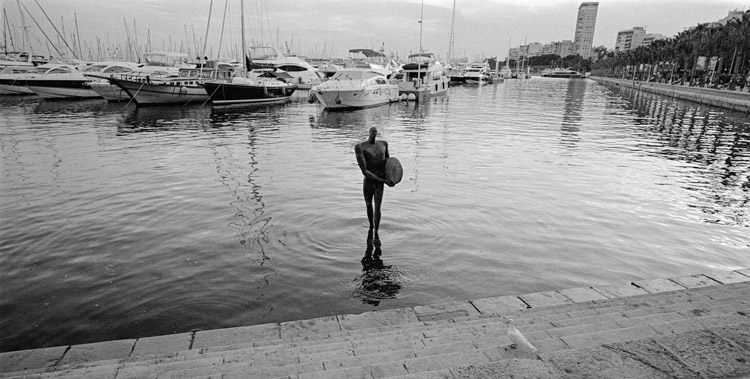 39_13
On Thursday afternoon, I was back in Brussels, among the modern buildings of the EU quarter: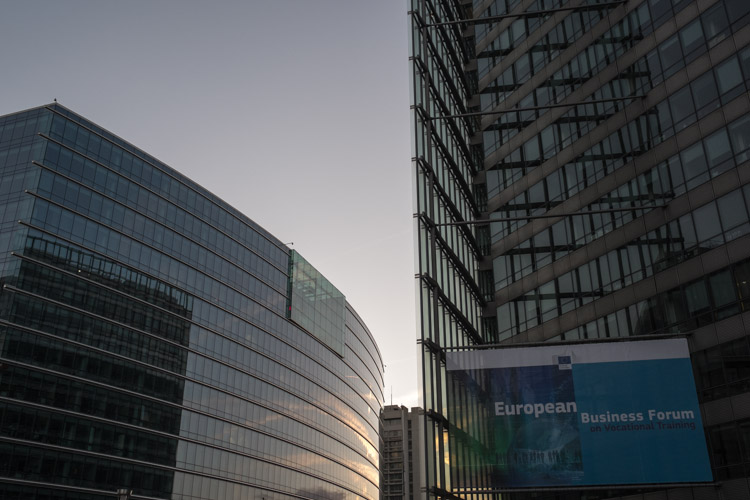 39_14
I headed to the centre of Brussels to attend the vernissage of a photo exhibition. While walking on Boulevard Anspach, I snapped this shot of a sign which had been somewhat enhanced: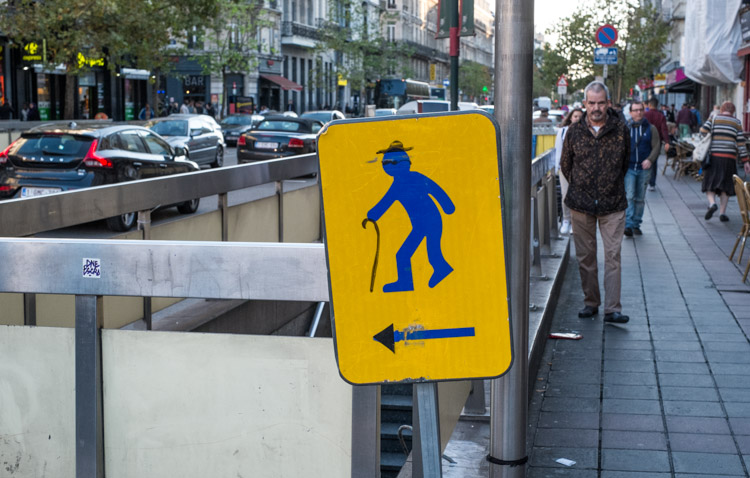 39_15
Brussels-style fast food, a kiosk selling escargots: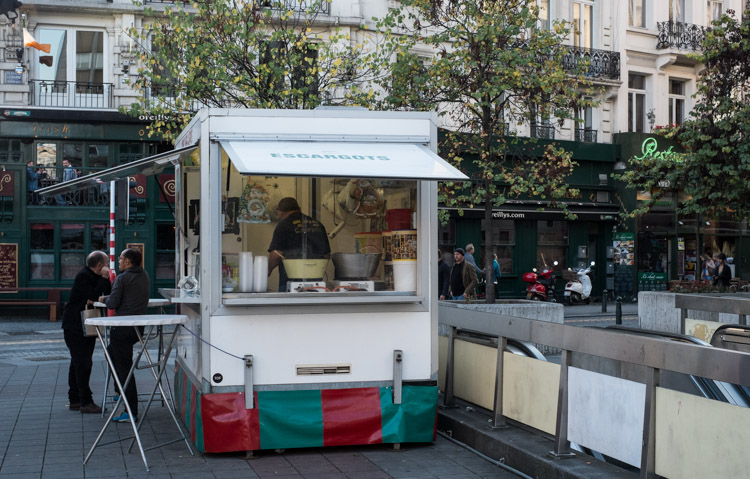 39_16
The photo exhibition I went to see was a joint effort by several photographers, one of whom, Kevin Scarlett, is a fellow member of Viewfinders, the English-language photography club of Brussels: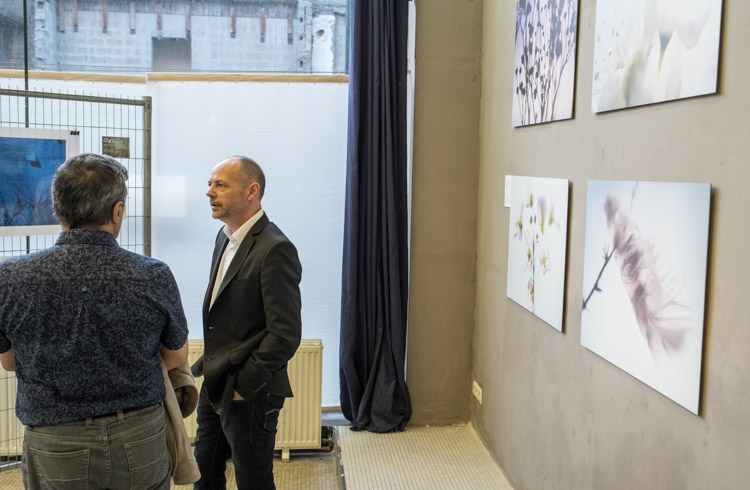 39_17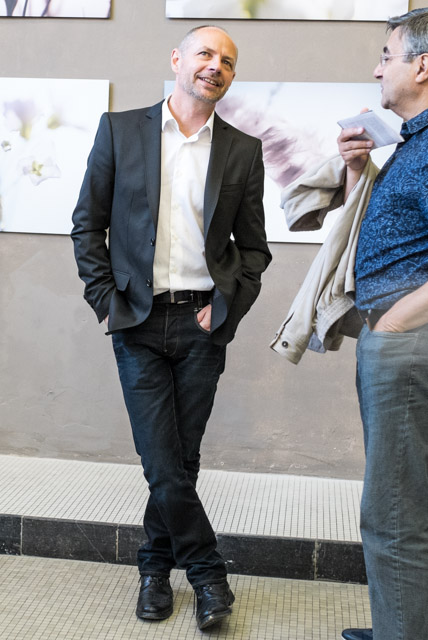 39_18
As is often the case when I go to exhibitions, I turned my camera on the other visitors: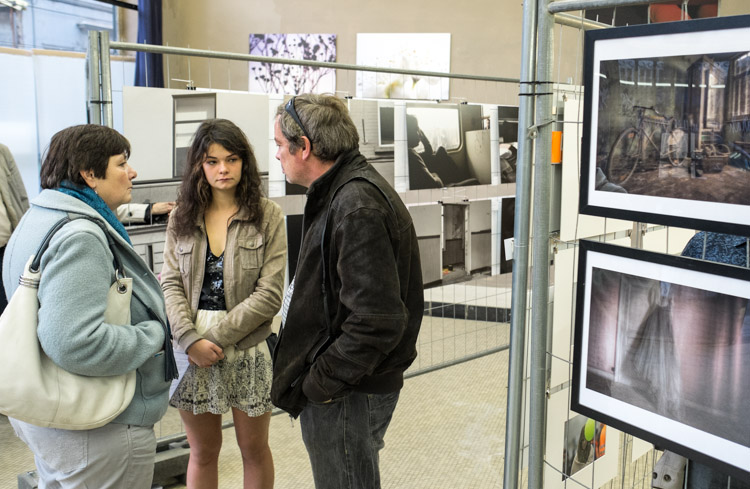 39_19
A serious viewer: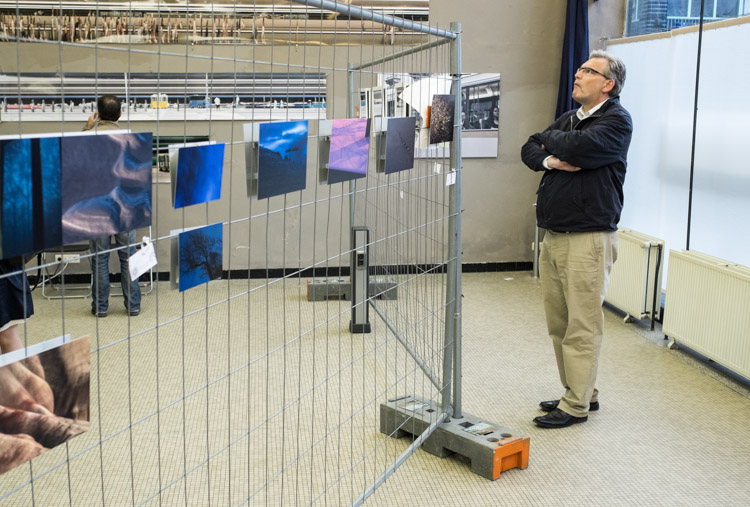 39_20
A smiling viewer: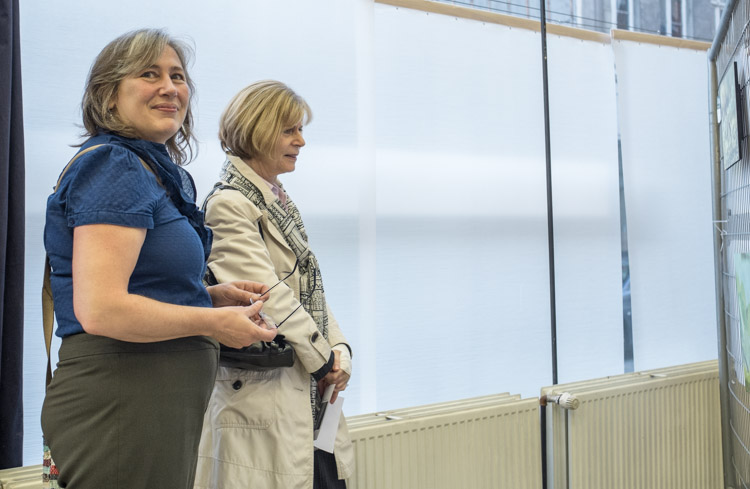 39_21
Afterwards, I walked through the surrounding neighbourhood and as usual, looked for little details. The inscription here reads "More sunshine, less police". It is quite unusual for Brussels graffiti to be in Dutch, as the city is largely French-speaking: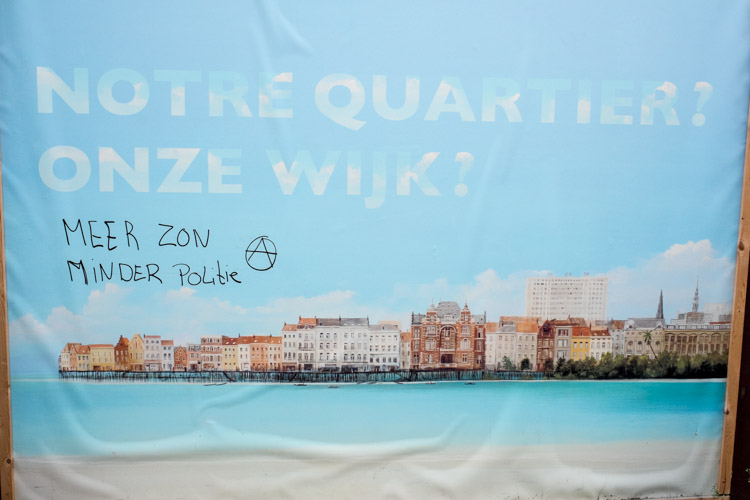 39_22
Broken pane: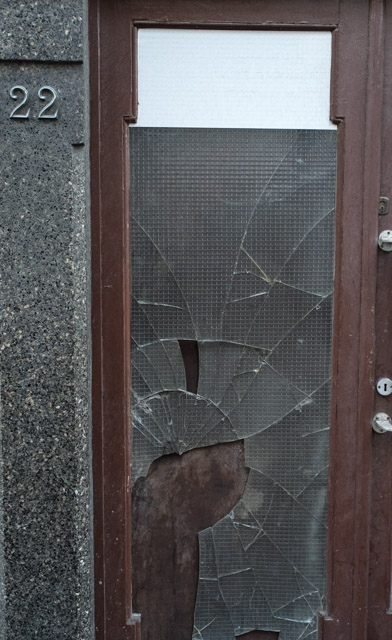 39_23
This is one of my favourite murals, anywhere: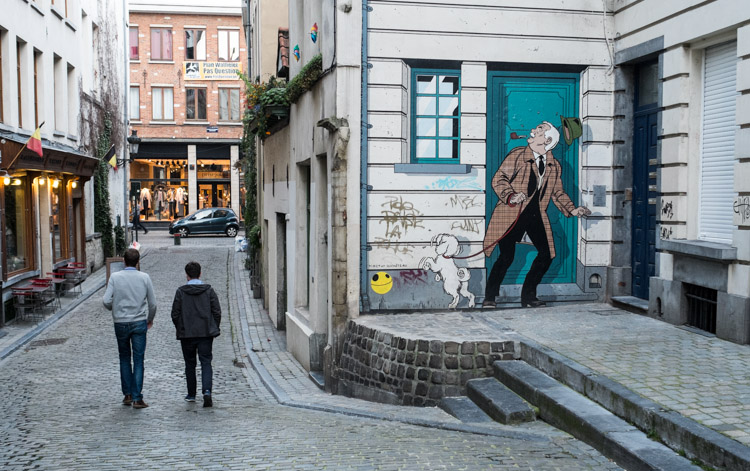 39_24
Friday evening, all the meetings over, I walked through an international market that had been set up on Square Jean Rey near my hotel. The Italian food was particularly photogenic: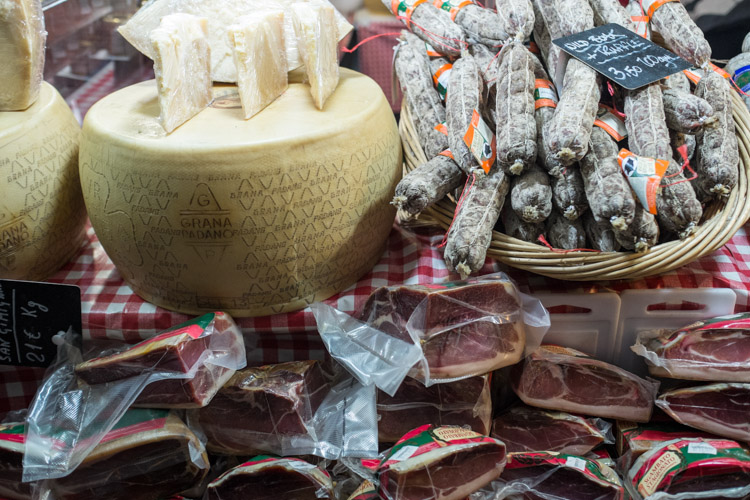 39_25
An amusing sign at the Kitty O'Shea's pub near the Berlaymont: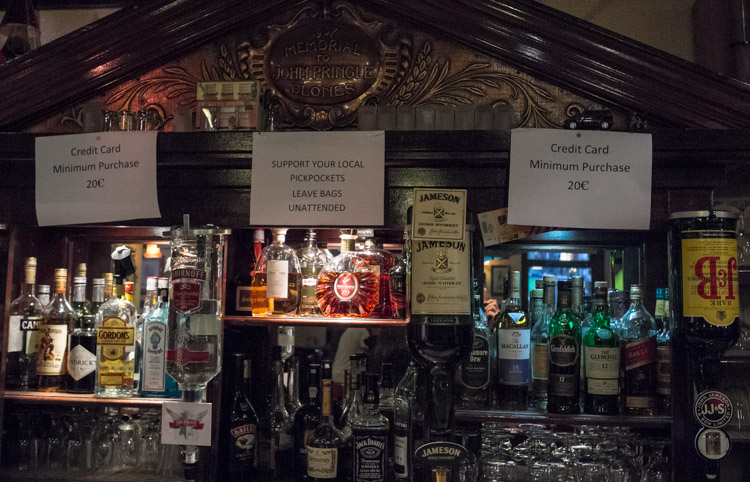 39_26
I had dinner at Schievelavabo, a restaurant decorated with old advertising posters and signs, some of which are in contradiction with modern times: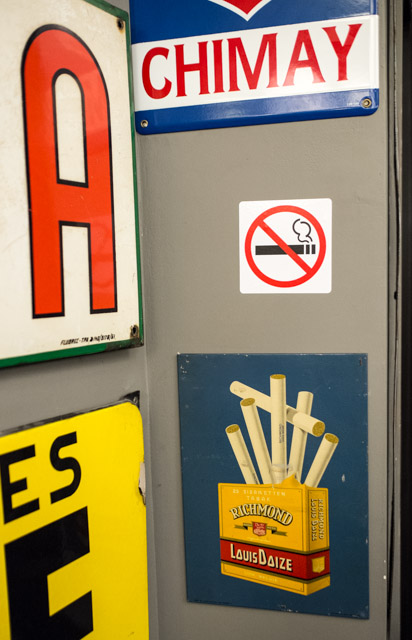 39_27
Walking back to my hotel, I took a last picture, of a rainy Chaussée de Wavre near Place Jourdan: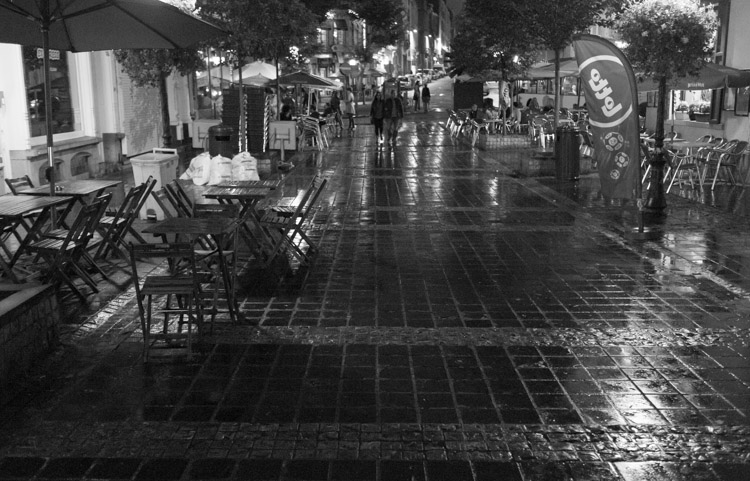 39_28
I flew home to Alicante Saturday morning, and that afternoon we were invited for lunch by our Argentine friend Eliot. It was also raining in Alicante, but it takes more than rain to keep an Argentine away from his grill: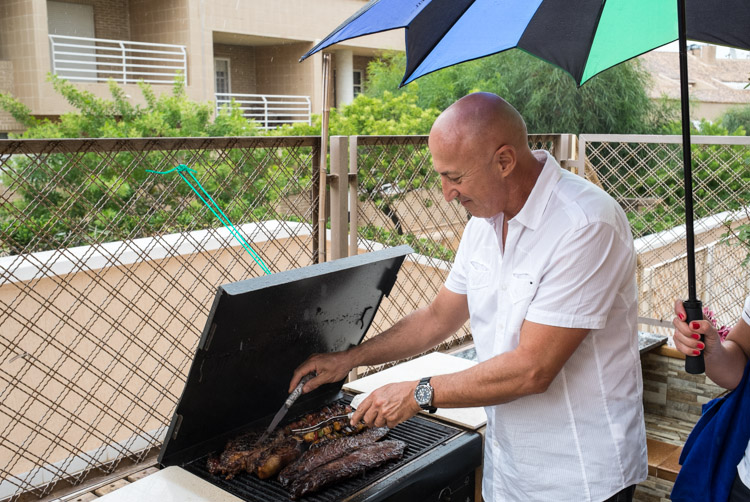 39_29
And the results were, as always, delicious: