My sister and brother-in-law were still with me all last week. Since I had only limited possibilities to take time off, they spent most of the days relaxing by the pool–just the kind of vacation they wanted. We did get out and about a bit, though.
42_1
The weather was still nice enough to eat outside, and most of the time Cheeta was under the table, just in case: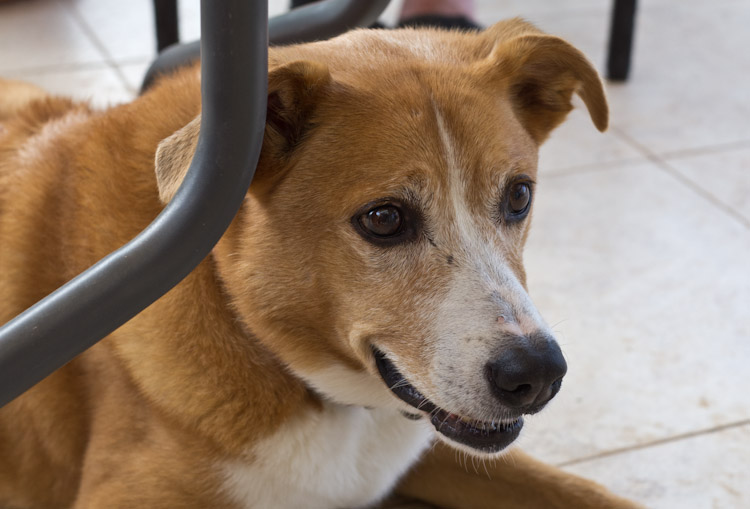 42_2
If no "accidents" occur, Cheeta resorts to more overt begging: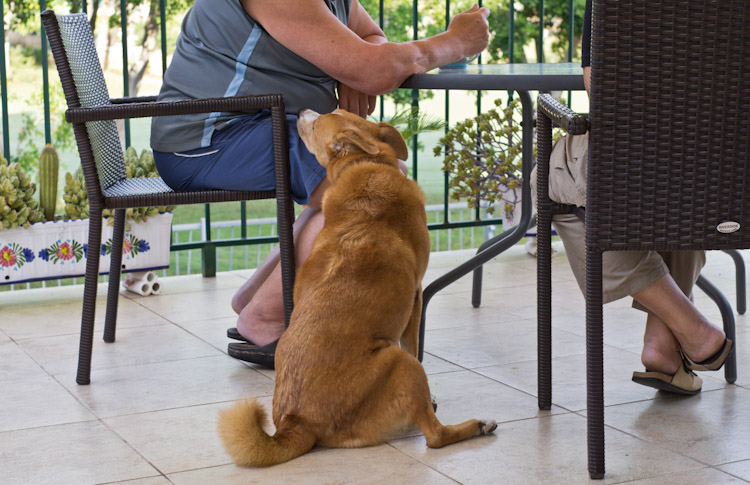 42_3
One of the traditions when my sister visits is that she makes some of the favourite Polish dishes, starting with pierogi, a type of dumplings: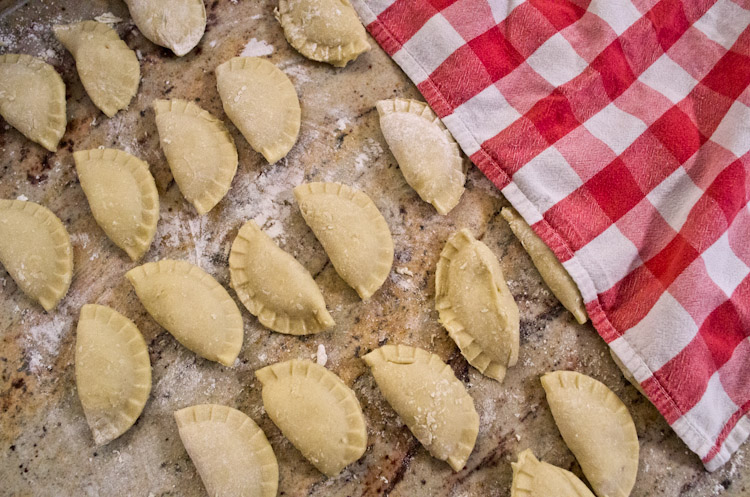 42_4
The pierogi are first boiled:

42_5
Then they are lightly pan-fried and served with fried onion. Heavenly: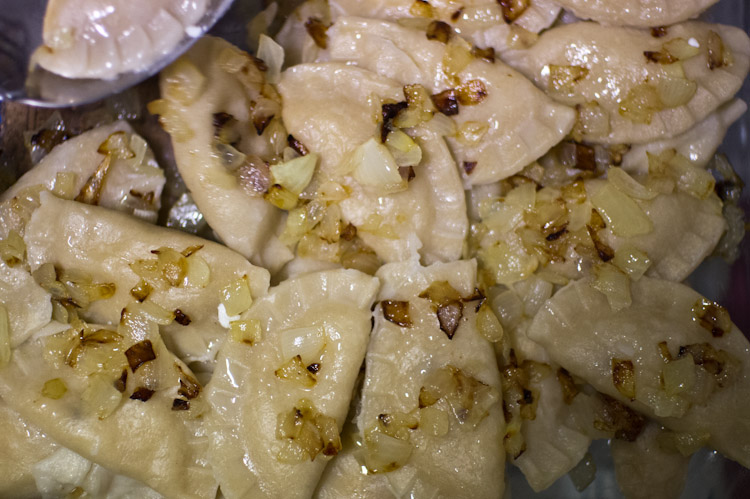 42_6
Another firm favourite are potato pancakes stuffed with goulash:

42_7
On my day off, we went for a drive along my cycling routes. This is El Campello. I like this picture because the two different worlds that co-exist here are in it, the traditional goat and sheep herding, with the beachfront apartment buildings in the background: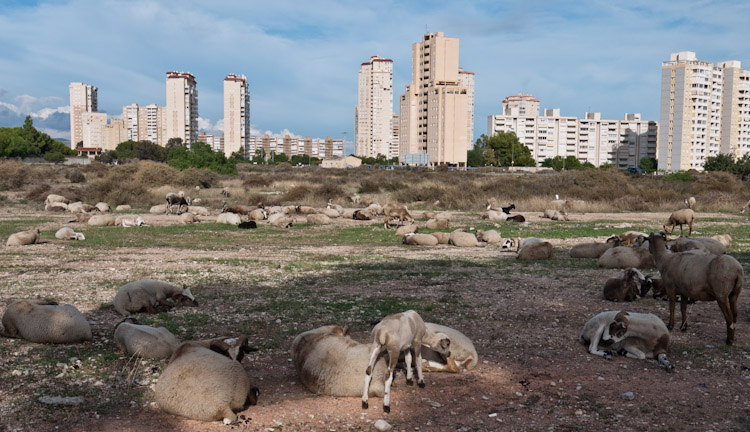 42_8
We drove up to the mountain village of Aigües. This is a restaurant on the corner of the main thoroughfare and the main pedestrian street: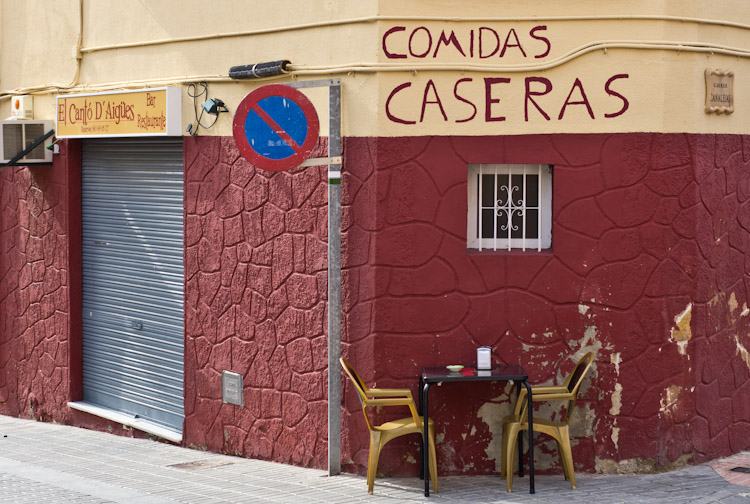 42_9
Close-up parking: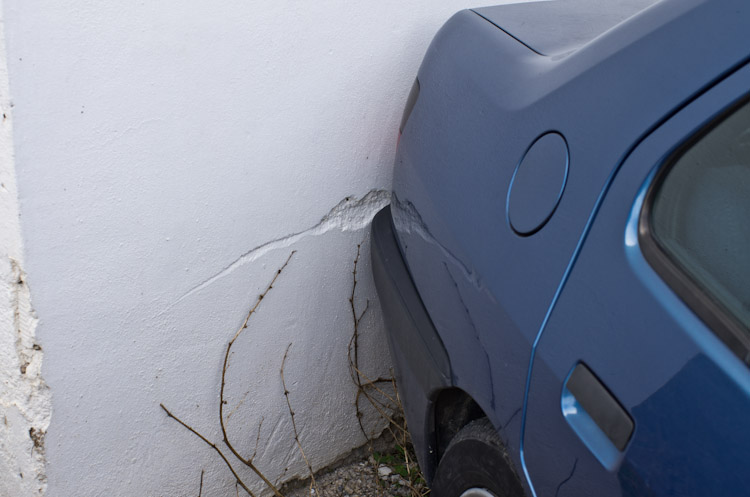 42_10
On Sunday morning we went to have a look at a large outdoor market in another Alicante suburb, San Juan. A rather attractive ham lady: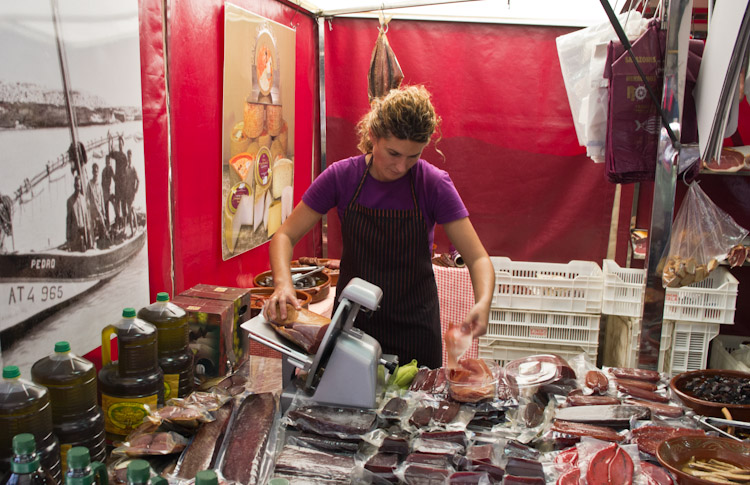 42_11
Shopper in a hurry: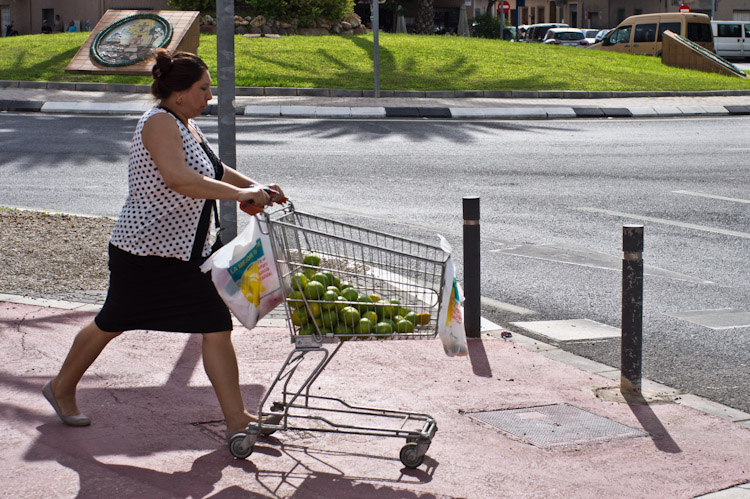 42_12
Little shopper: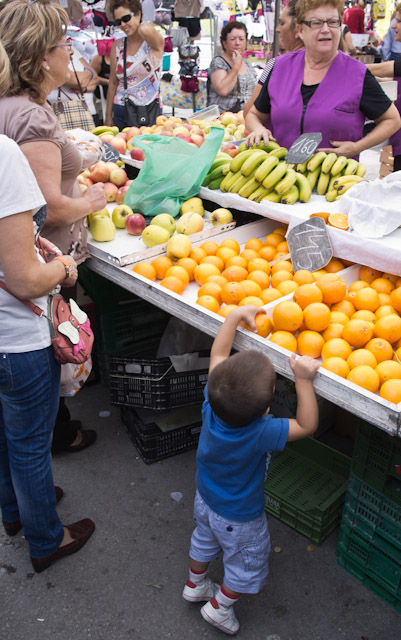 42_13
A rare picture from the office not involving my female colleagues. This is Michał, a Polish economist on my team, discussing the finer points of database matching with Geert, a visiting expert from the European Patent Office: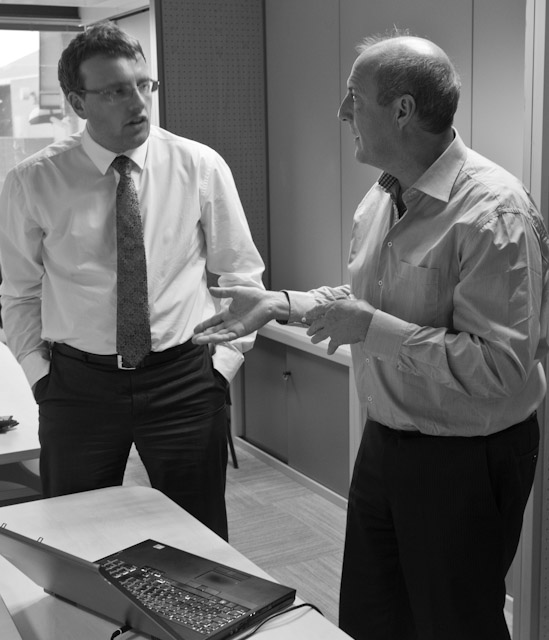 42_14
We also drove up to Villajoyosa. The water is still plenty warm for swimming, but the beaches are almost empty and parking is no problem: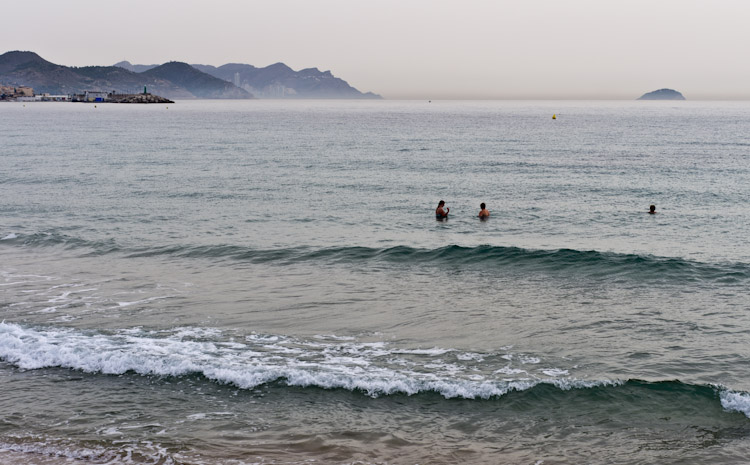 42_15
This is the Villajoyosa waterfront, with posters advertising attractions in nearby Benidorm: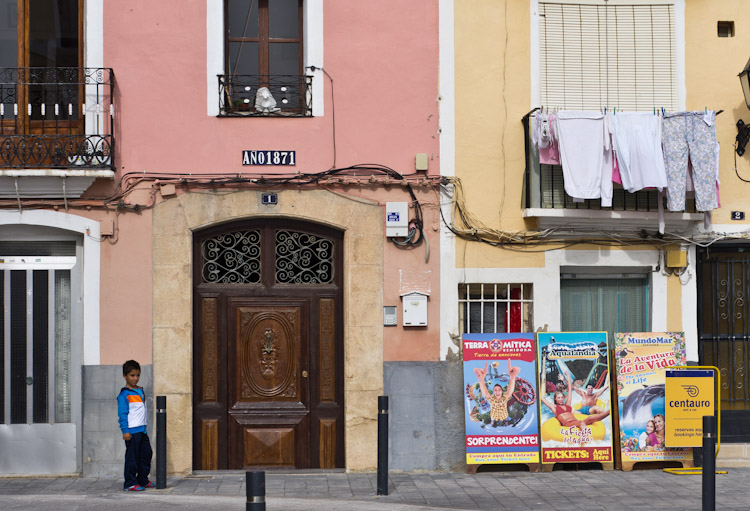 42_16
This woman carried on a long conversation with a friend on one of the balconies: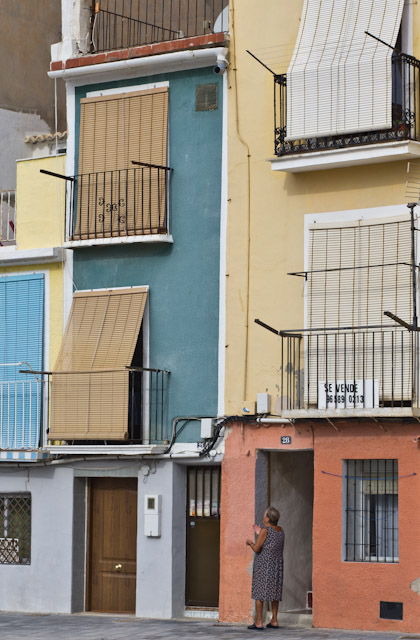 42_17
Here is Villajoyosa's answer to New York's Flatiron Building: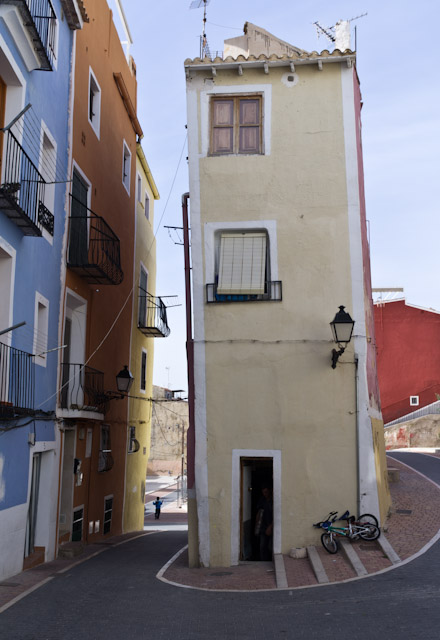 42_18
These streets are not made for cars, not even small ones like this: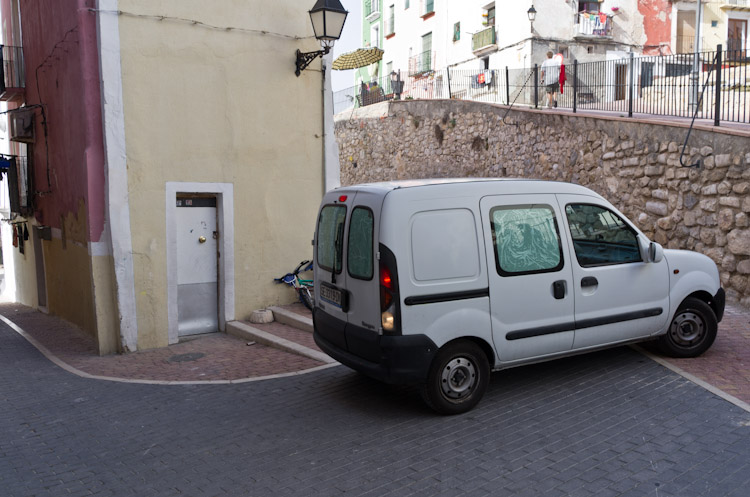 42_19
After backing up, the turn is successfully negotiated: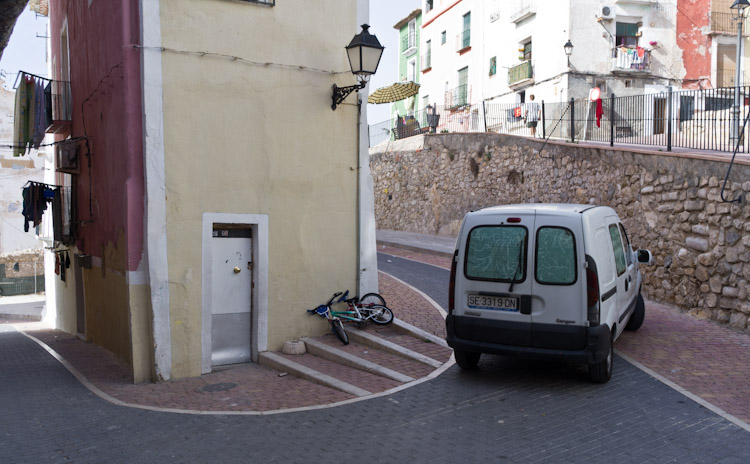 42_20
House detail: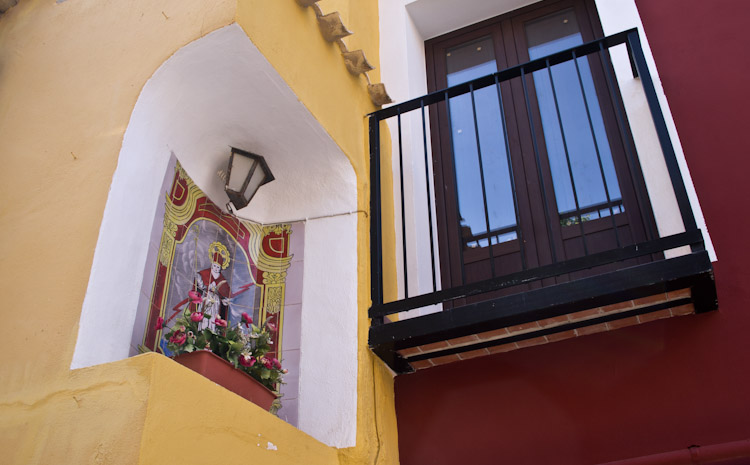 42_21
Saturday did not start very promising. Autumn is definitely here: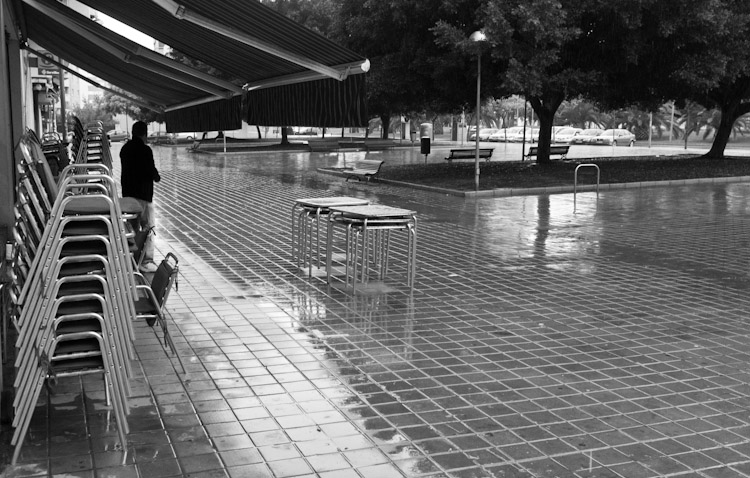 42_22
My sister and brother-in-law were flying back to Poland Sunday morning, so I wanted to make something nice for our Saturday dinner. We went to the Mercado Central to buy tuna steaks and veggies to roast. While waiting our turn, I photographed the fishmonger gutting a fish for a customer: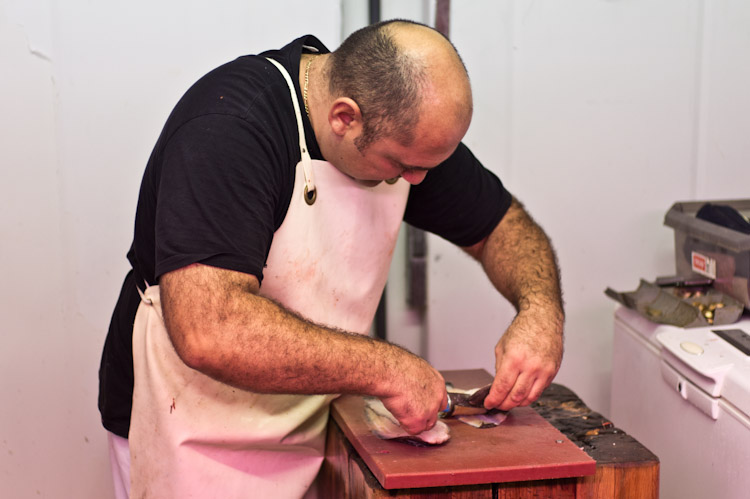 42_23
I coated the tuna with a mix of spices according to a recipe I found on some US cooking site: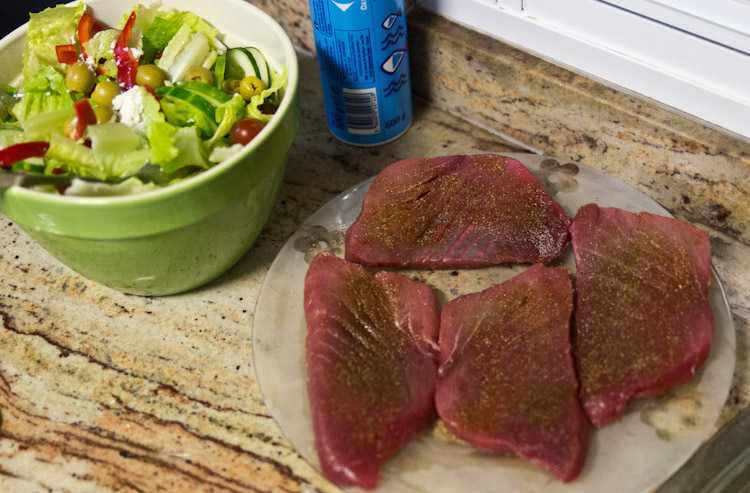 42_24
The steaks were seared and served with roast vegetables: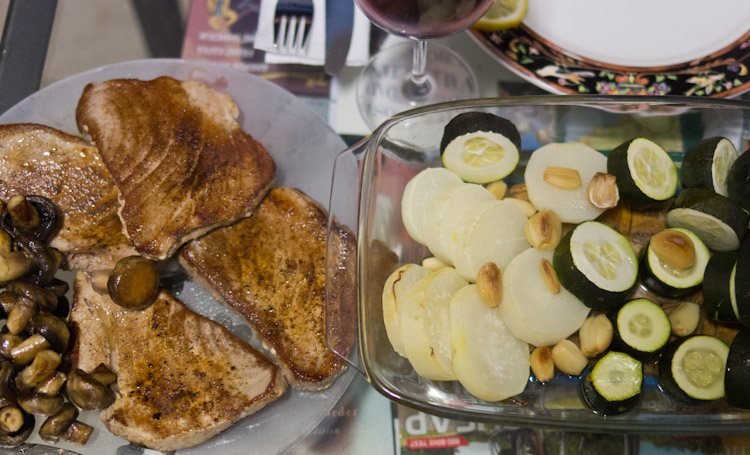 42_25
My wife made flan for dessert, and Cheeta was very interested: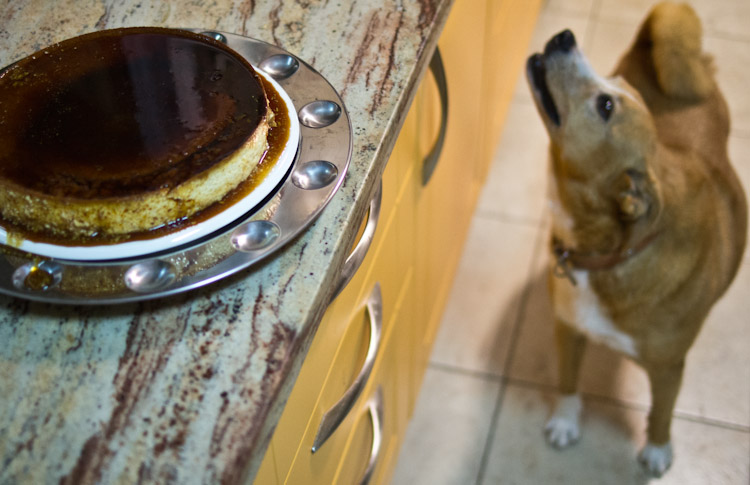 And thus, on a tasty note, ended our week.