This week (until yesterday, Friday) the winter blast has continued. "Winter blast" is a relative concept; here in Alicante it just means that daytime highs do not surpass 15 ℃ and nighttime lows can get down to 5 ℃. But certainly nothing like the rest of Spain, much of which has been hit with snow and freezing weather. We just watch it on TV. And today, as I write this, I had to change from sweatshirt to t-shirt because it got too warm.
Anyway, winter can be nice, so last Saturday I drove up to the mountains that surround Alicante, hoping to see some snow. No such luck, but it still yielded the first several pictures.
Main
This is the view from the small town of Busot, about 20 km away:


The alternates:
Alternate 1
Birds on wire, Busot: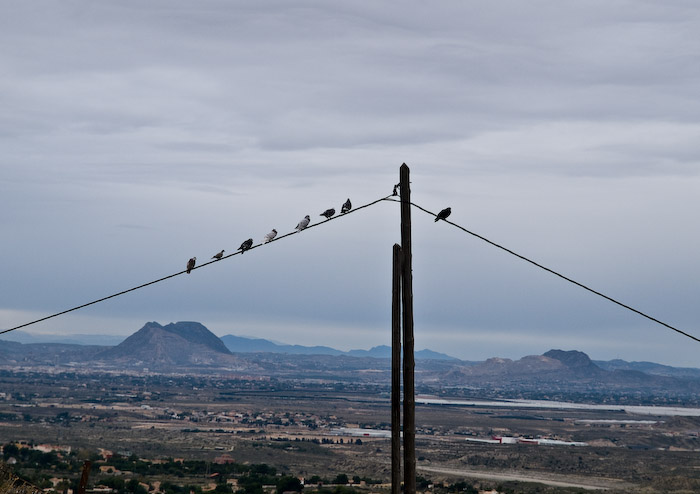 Alternate 2
Busot is the kind of place where people and animals spend time looking out from their houses to see what is happening: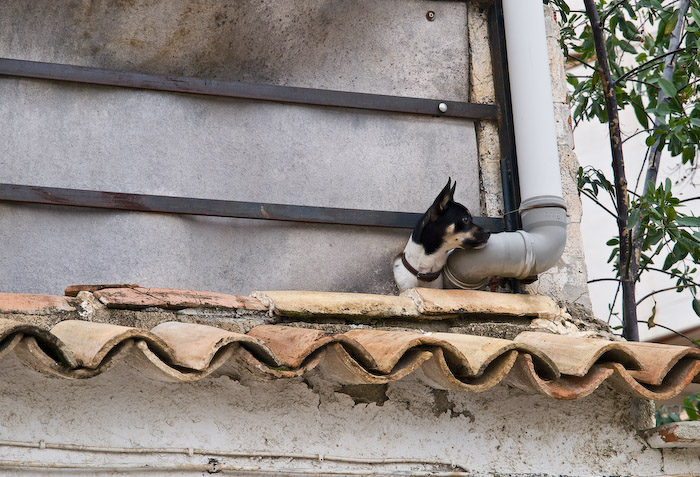 Alternate 3
As is often the case in small towns in Spain, the local cemetery is located on a hilltop above the town, and the graves are above-ground: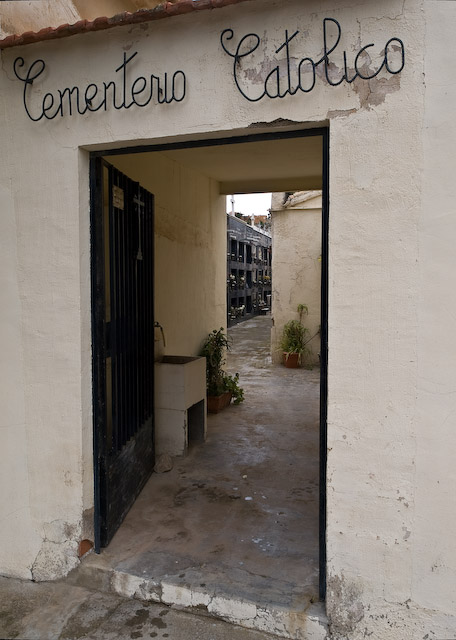 Alternate 4
I then moved on to the town of Jijona (Xixona in the local dialect, Valenciano), best known as the place where the famous Turron de Alicante is made. Along the road into the town there is a nativity scene: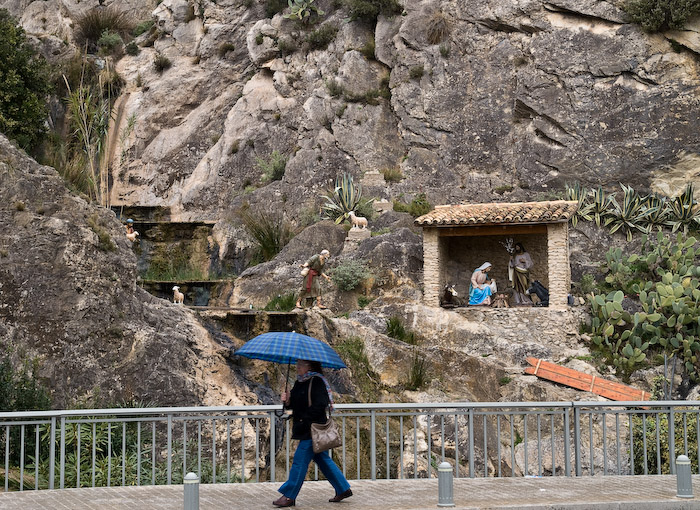 Alternate 5
A closer view: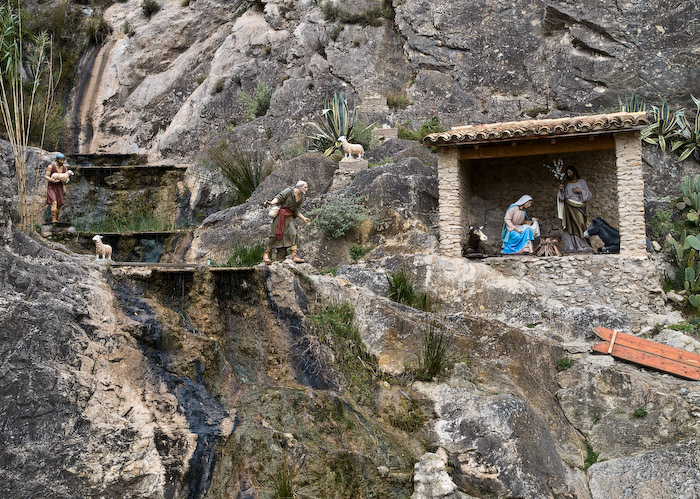 Alternate 6
A still closer view: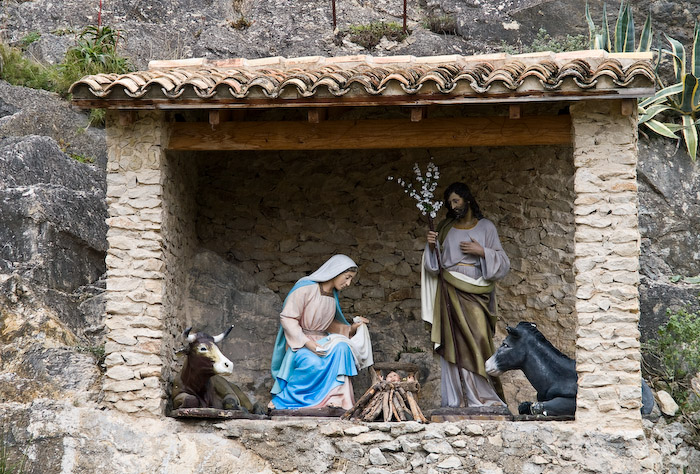 The rest of the pictures are from around here.
Alternate 7
The crisis in construction is really biting now. A typical sight in coastal Spain–an empty plot where the only sign of construction are the increasingly shrill billboards advertising new apartments:

Alternate 8
In the centre of Alicante, the Christmas tree in front of the town hall is being decorated: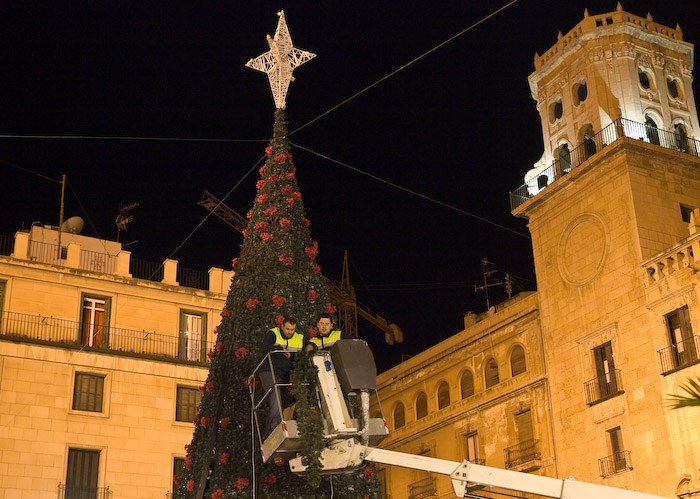 Alternate 9
From my house, in the distance, traces of winter are visible on the mountain ridge. The elevation there is around 1000 m: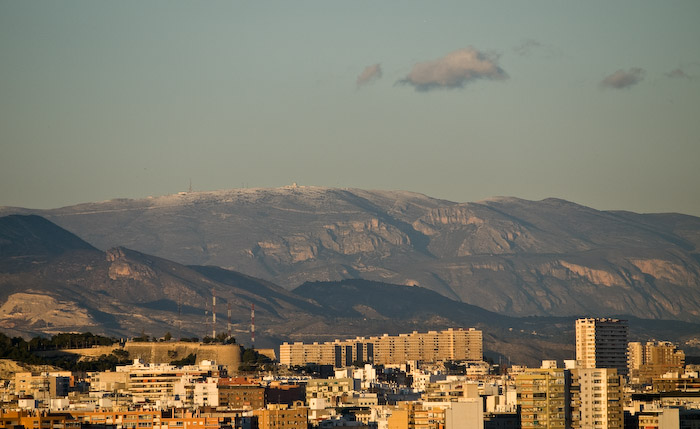 Alternate 10
Friday morning, a glorious sunrise across the street: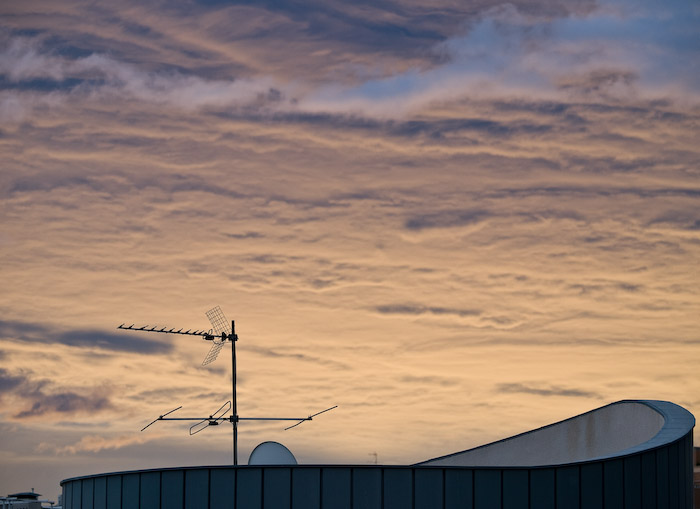 Alternate 11
A bit later this morning, the rain clouds and the rising sun over the sea, with a plane coming in to land at Alicante airport: