Just standard "slice of life" fare this week, centered on a wine tasting at the office on Thursday night and a visit to the Mercado Central on Saturday.
6_1
I continue to explore the visual possibilities of the naked trees in the small park near our home: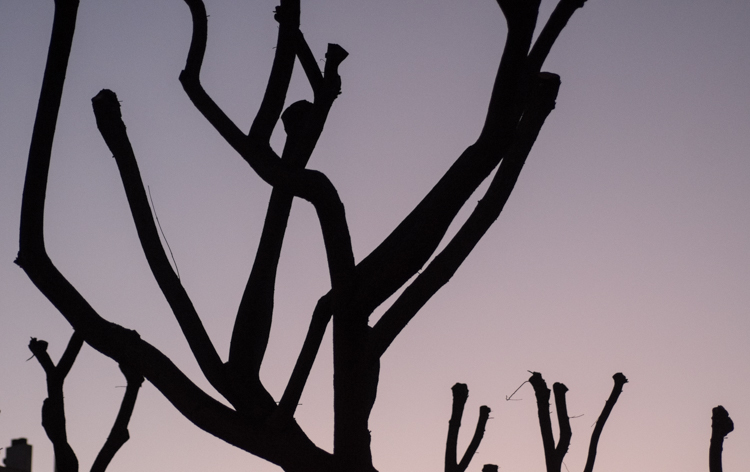 6_2
On Thursday we had an interesting monthly wine tasting, called "Around the Mediterranean". The wines we tried were presented by the owner of a local shop and came from Sicily, Sardinia, Greece, Lebanon and the south of France: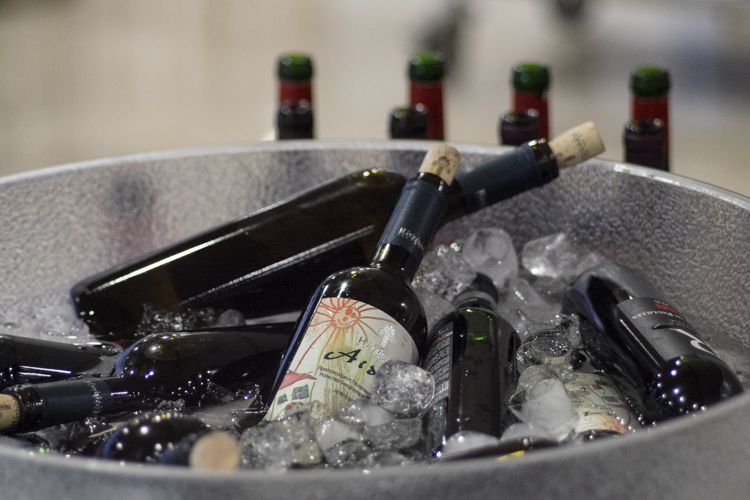 6_3
The presenter was knowledgeable and enthusiastic despite his low-key appearance: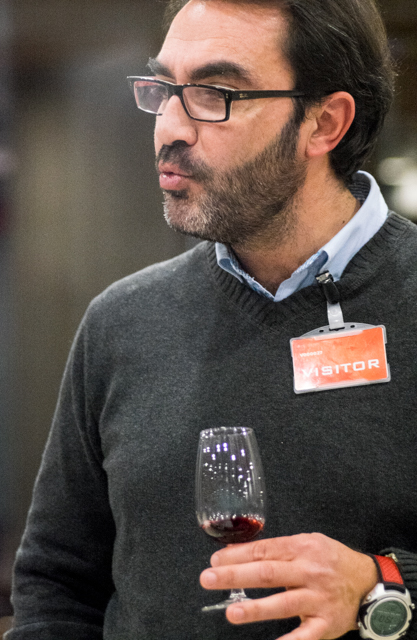 6_4
As I often do at the wine tastings, I turned my camera at people at my table: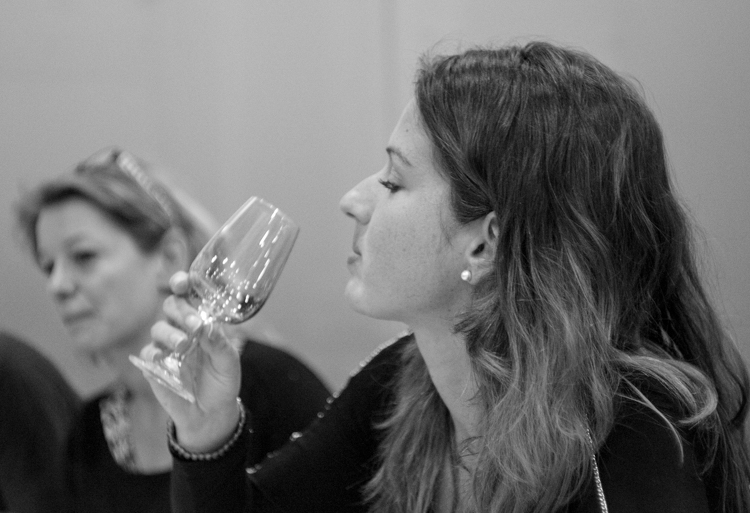 6_5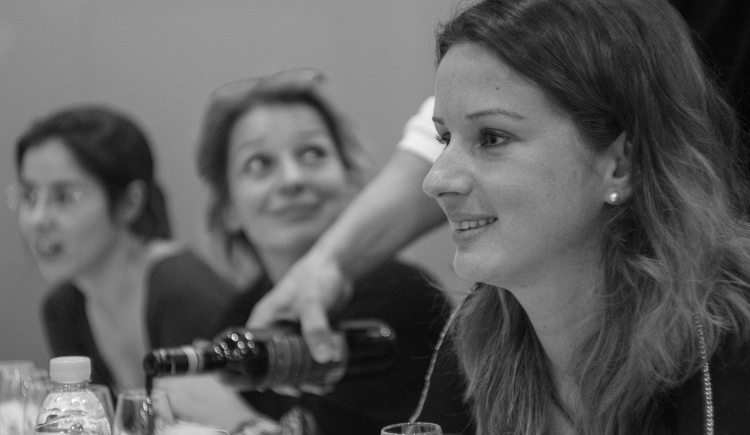 6_6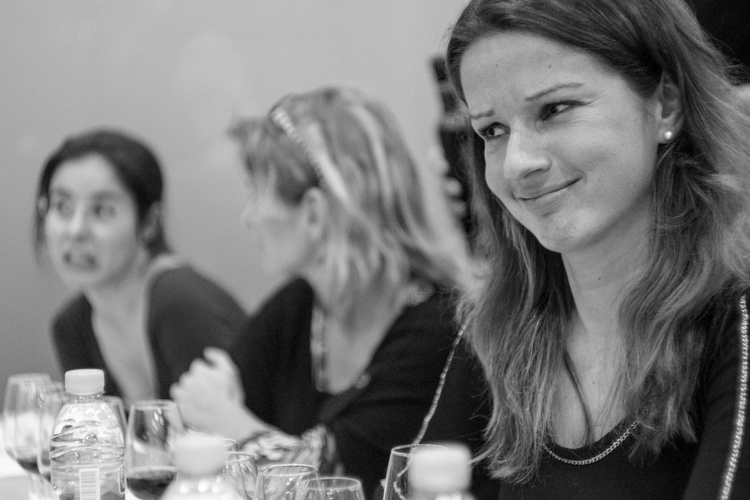 6_7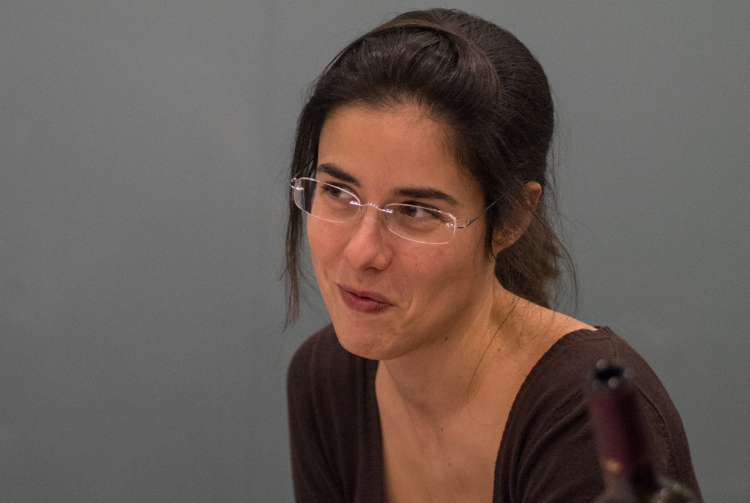 6_8
Takis the Greek: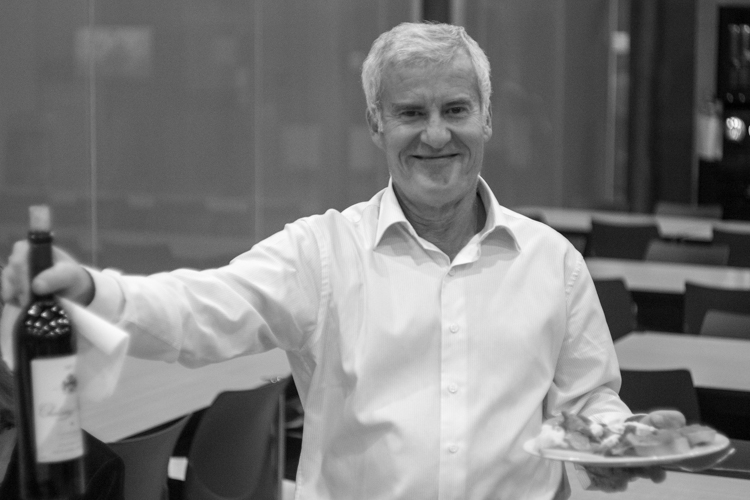 My wife went skiing at the weekend, so I was alone and had time to indulge in various photographic pursuits, including a walk in the city.
6_9
Cars and reflections:

6_10
Encampment in front of a BBVA bank branch, protesting the bank's predatory lending practices. A young couple had been evicted from their home after falling behind on their mortgage payments, and the bank is still trying to collect the remainder of the debt by garnishing part of the wife's parents' pension (they co-guaranteed the mortgage back in 2007). The couple (who live with the wife's parents together with their two small daughters) started camping out in front of the bank after the New Year, and are now supported by PAH, Plataforma de los Afectados por las Hipotecas, an NGO that fights for changes in Spain's law governing mortgages which is heavily skewed in favour of the lender: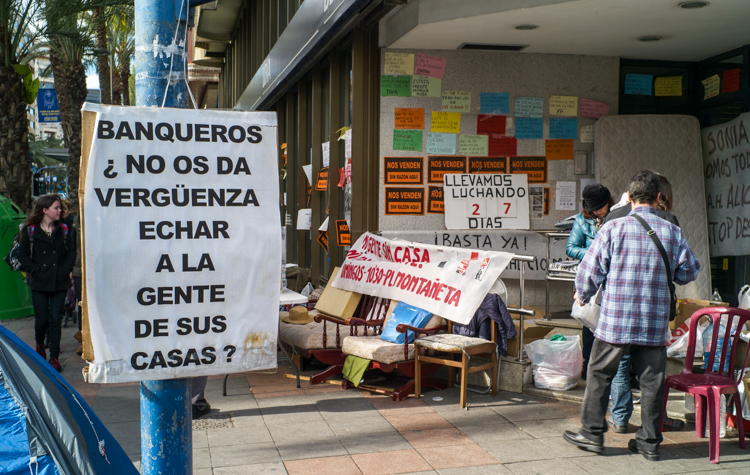 6_11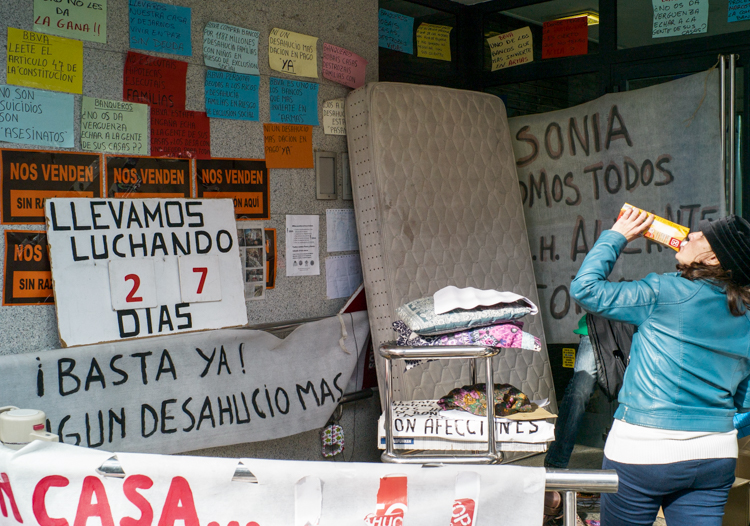 6_12
Explaining things to a passer-by on the way to the Mercado: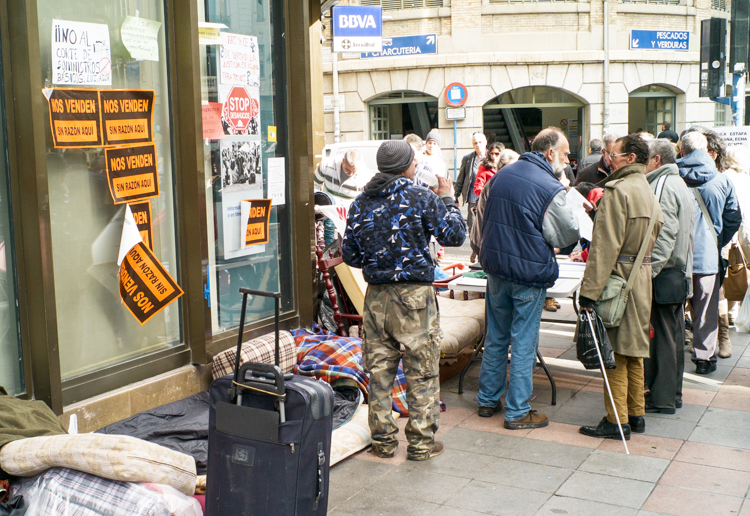 6_13
Looking for support: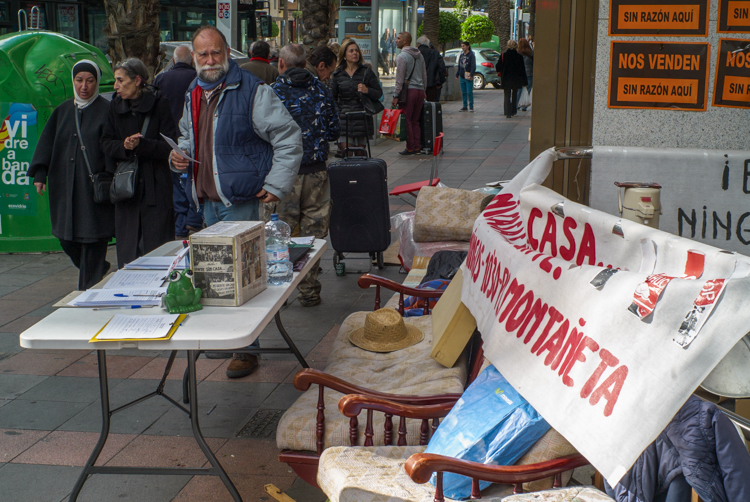 6_14
Setting out the grievances: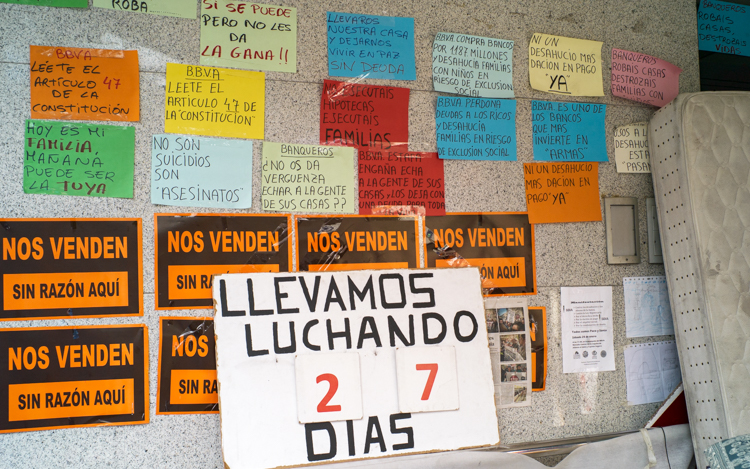 6_15
Signing the petition: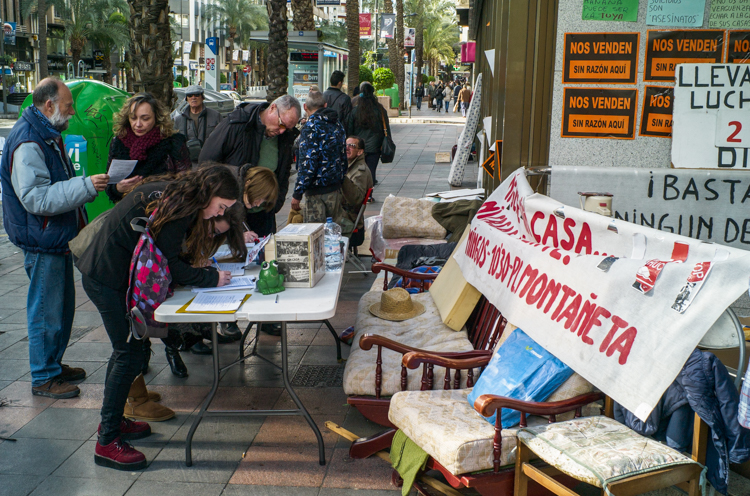 6_16
I then walked on to the square behind the Mercado, where I stopped to photograph, once again, the memorial to the more than 300 victims of a Fascist bombing raid here in 1938: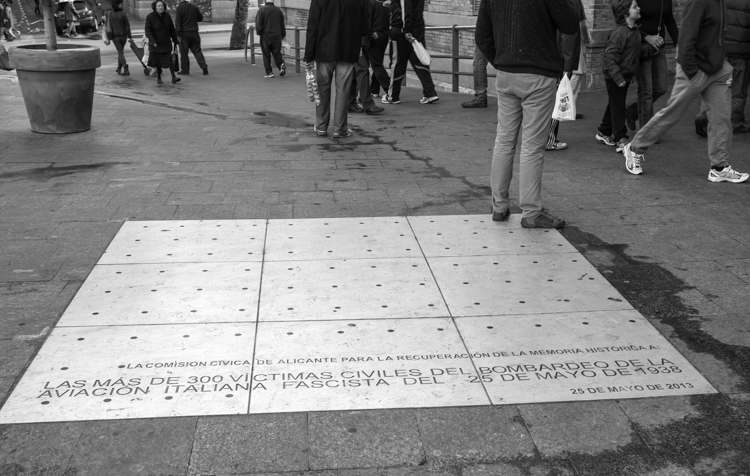 6_17
Before going inside the Mercado to buy a few things, I sat down for a coffee at the outdoors café on the square, and as usual looked for interesting fellow guests: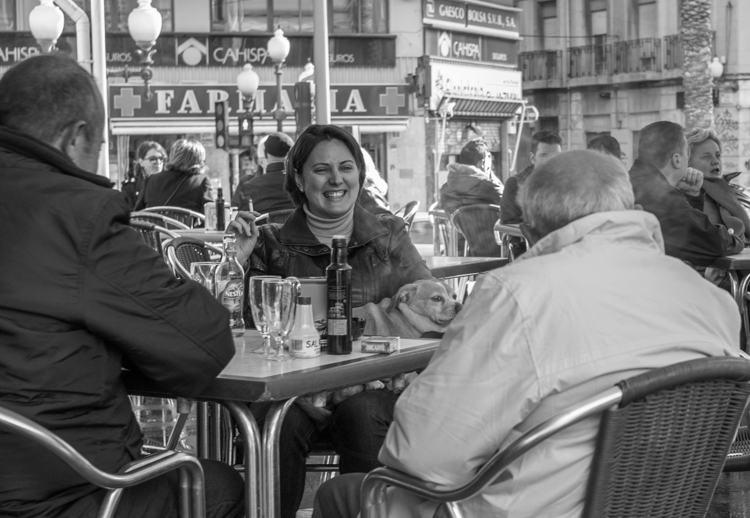 6_18
Waiter talking to customer: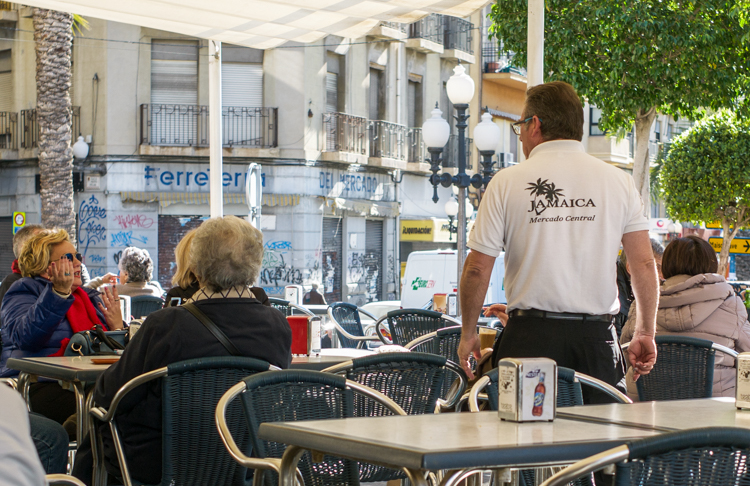 6_19
Then I went inside the Mercado. The first stop was a tea shop where I was buying Darjeeling and Keemun tea. While I waited, I looked at the butcher stand across the aisle: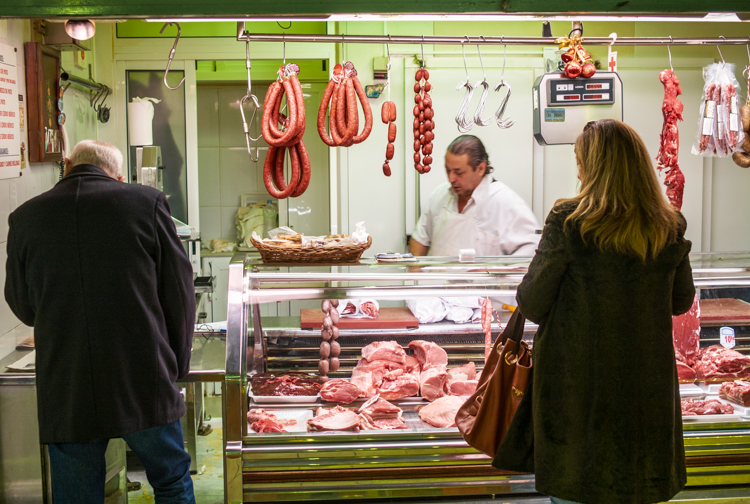 6_20
I then moved on to the vegetable section: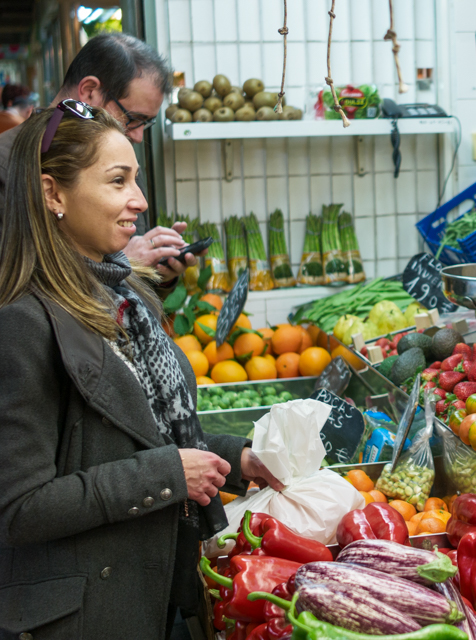 6_21
And finally, another fish counter. Nothing shrink-wrapped here: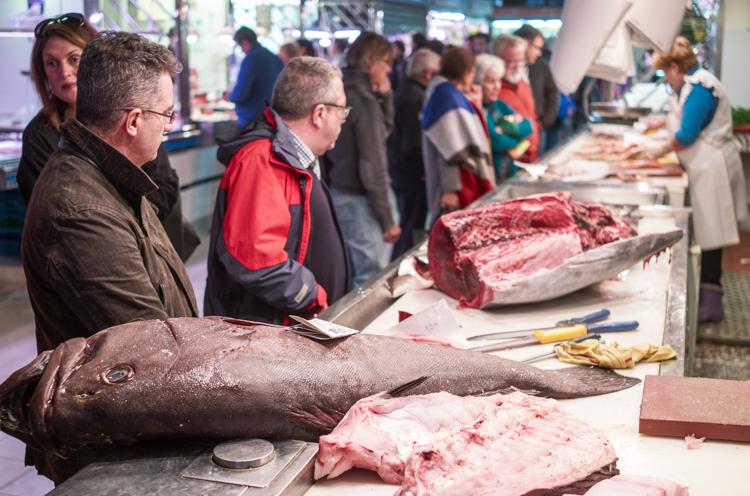 6_22
How big do you want it?